The day is here, first ever Champions League final with two English Clubs. Yes, Champions League final is going to get interesting with Liverpool taking on Tottenham tomorrow in Madrid. 
This year's Champions League has been one of the most interesting of all. Major upset in the knockout stage and semis as well. It has been an amazing ride for all football fans globally.
Liverpool has been top of their game the entire season. Pretty lousy luck that they did not clinch the English Premier League Trophy, but they were damn close to winning that. On the other side, Tottenham has been outstanding in the Champions League.
It will be a historic Champions League finale at Madrid. UEFA faced a backslash because of keeping the final venue in Madrid considering both the teams are from England. The fans have to travel a long way to watch their favourite team play to create history.
How can you watch the finale online?
As covered in the previous article of Where to watch the Champions League, you can get the entire list of various websites. However, we will be covering the top three of these sites here.
In case you are wondering, how to live stream champions league final. Read the complete article to know.
1 – SONY LIV
The first and the best option out there to live stream champions league is Sony Liv. They have the official rights for streaming the Champions League. However, you will have to buy the subscription to watch it.
2 – Stream2Watch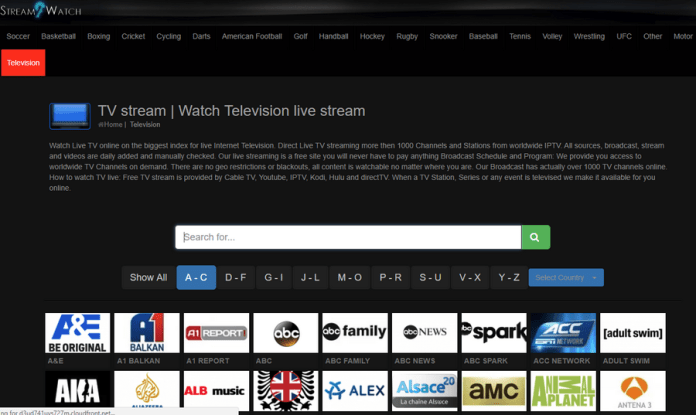 If you are looking for a free live streaming website, visit Stream2Watch, and you will get a link. Stream2Watch is a fantastic sports streaming website. So, once the Champions League is over, you can explore various other sports as well to watch. Also, if you are looking for Stream2watch alternatives, check out here.
3 – Airtel TV ( India)
Airtel TV is a property of Airtel India which is one of the biggest telecom brands in India. They have their own OTT platform, that is called Airtel TV. Now, this might be restricted to India but has a new hack to watch the Champions League. If you are a postpaid user, you can avail free subscription of Airtel TV and watch Sony Liv there without paying a penny.
Above are the best platforms/website to watch Champions League Live Stream. If you don't get a link here. You can also visit TotalSportek website; they update live streaming link before the match. The sad part about TotalSportek is that it is heavy on the advertisement model so you might have to be patient to click multiple times to start the stream.
I am vouching for Liverpool to win atleast a major cup this year.
We'd love to hear your thoughts on the topic and we're wondering what platforms you chose in the end. Please share the article online if you can, and join us on Facebook and Twitter.