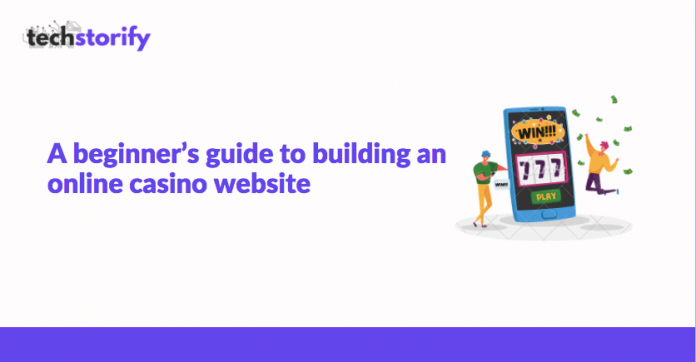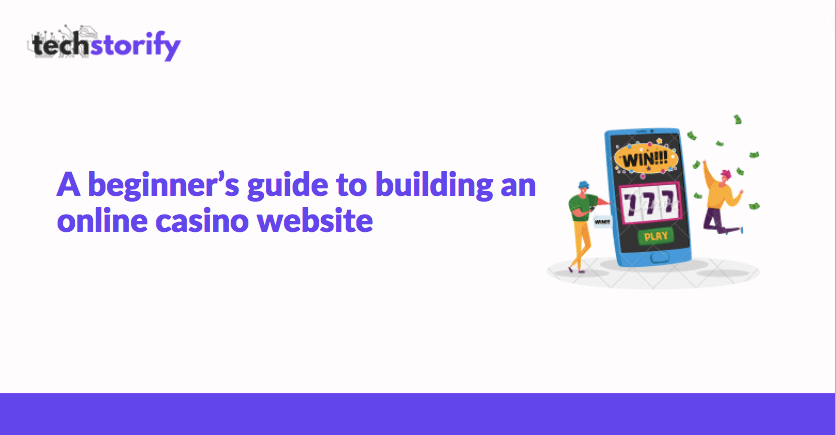 If you're thinking about joining the world of gambling as an operator, there are many things you will have to take care of. Building a quality website that players will easily use and enjoy is an essential part of your endeavor. With that in mind, here is a useful guide for beginners that will help you create a top-notch online casino website.
Acquire the necessary licenses
First of all, before you start building your casino website, you need to ensure you have all the necessary licenses. It's important to understand that every country has its own laws and regulations when it comes to online gambling and rules of getting a license. With that in mind, you should first see whether you meet all the requirements. Then, in addition to being approved by your province, state, or country, you also need to get a gaming license from some of the leading regulatory bodies that handle gaming and gambling, such as the Malta Gaming Authority, Kahnawake Gaming Commission, or the UK Gambling Commission.
Find the right website builder tools
Something you need to decide on pretty early on is whether you will handle the website creation on your own or hire a professional. Outsourcing this could be the easier approach but if you're just starting out, you might not have the funds to pay for this. As you might decide to build it on your own, you have to pick the best website builder tool. Fortunately, you can choose from Wix, Weebly, Squarespace, WordPress, and so much more.
Work on the website's security
In addition to licenses and the right builder tools, you need to ensure your website has top-notch security seeing as how people will leave their sensitive information with you. The last thing you need is a breach and losing not only all the data but the trust of your users as well. With that in mind, you want to have https:// in your URL. Then, you want a minimum of 128-bit SSL (secure socket layer) digital encryption. It's best to look for experts that will ensure this part of building a website is not overlooked.
Select the casino gaming software providers to work with
The next thing to think about is which game developers you will work with. Casino gaming software providers abound and you don't have to limit yourself to only one. Many casinos actually use more than one provider in order to  expand the game offer to their players. For instance, leading casinos such as SkyCity Online Casino use games made by Microgaming, NetEnt, and IGT, among others, and this is how they make sure players and visitors have plenty of choices when it comes to games, graphics, genres, and so much more. Other providers you can choose from include Real Time Gaming, Playtech, Amaya Gaming, and WMS, which means that the options you have at your disposal are countless. Go through each developer's offer and see what suits your needs.
Think about payment methods
One important factor you cannot overlook to incorporate into your casino website is the banking options. You need to decide which alternatives you will provide your users with. Will it be only wire transfers, and credit and debit cards, or will you expand it to e-wallets, cryptocurrency, and other local solutions? Get in touch with these providers to strike up a partnership and create a list of available payment methods.
Decide on the design
Once you've taken care of the technical necessities in terms of games and payments, it's time to actually think about the design of your website. You want to make it attractive by using the right colors. For example, if you already have company colors that are used in your logo, you should definitely use them across the website. However, if they are too bold, you might want to use them only for accents and tone down the rest of the website as players prefer a design that is easy on the eyes. You also want to make the most of negative space (also called whitespace) that will allow you to create a website that looks balanced. Lastly, you also want to incorporate photos where necessary and even videos that can explain the process of registration or playing games.
Develop an intuitive layout
Aside from the design, the layout is also essential. You want to make it as user-friendly as possible and allow players to find what they need with ease. For instance, make the registration button visible from the get-go. Later on, profile management should be simple so don't hide away this feature somewhere where they can never find it. Moreover, you want the customer support section to be very accessible. You never know when a player might encounter an issue, so make contacting your staff as easy as possible. List your email, social media handles, and phone number, and incorporate live chat into the website too. An FAQ section is a must as well. Finally, you want to intuitively sort your selection of games so that users can find their favorite in a matter of seconds.
If you're going to join the world of gambling, you will need a functional and attractive website that will ensure your players are satisfied with your services. Keep the above-listed tips in mind.