For someone who regularly exercises or is involved in athletic activities, monitoring the heart rate, monitoring sleep, and various other workouts is necessary. All of this can be done with a fitness tracker that can be worn on your wrist while performing the activities.
There are various choices available in the market, which might put you in confusion. In this article, we will be listing down 10 best fitness trackers that are well known and will be their job as an activity tracker.
So, read the descriptive review of fitness tracker watches below, and find out which one goes along with your requirements.
---
10 Best Fitness Tracker/Watches
1. Fitbit Charge 4 (

Best Fitness Tracker

)
Recently, smartwatches have started to get more attention than a fitness band, but comparatively, fit bands are better and easy going for a normal user. Fitbit Charge 4 has managed to stand tall in the crowd of fit bands.
The new feature added to the fitness band is a GPS sensor that enables tracking of running, cycling, and other walking/running activities more accurately. Moreover, it also has a SpO2 sensor for blood oxygen, sleep tracker to monitor your sleep, and heart rate tracker.
You don't have to worry about removing your fit band charge 4 while swimming as it comes with 5ATM water resistance and tracks of at least 20 sports, including swimming. Fitband Charge 4 is suitable for those who regularly go to the park for running and are conscious about their health.
Furthermore, it has a battery life of 7 days on one full charge so you don't have to run for charging it every day like you charge your smartphone, light in weight and easy to wear for the whole day.
Features:
Heart rate monitor
Built-in GPS
Altimeter
7-day battery life
Sleep tracking
Water resistance to 50 meters
Grayscale screen
Replaceable band
Compatibility with Android, iOS, and Windows
---
2. Xiaomi Mi Band 4 (Under budget Fitness Tracker)
The company Xiaomi has emerged as an outstanding smartphone company and has jumped into various tech products such as smart bulbs, smart tv, and more. Xiaomi also has a series of fitness bands, where Mi Band 4 is the latest version.
Keeping an average buyer in mind, the pricing of the product is kept lower than the competitors. It comes with a better display as compared to the previous model and has various tracking features.
In total there are 6 workout modes to choose from, namely, running, treadmill running, cycling, walking, pool swimming, and exercise workout mode. The best thing about the swimming tracker is that it can even track the styles of swimming and create data sets for further analysis.
Another best thing I like about this product is its battery life. MI band 4 offers a battery life of 20 days and that's mind-blowing. Some other features included are as follow:
Control music
Unlimited watch faces
Daily activity tracker
AMOLED display
24*7 heart tracking
Water-resistant
---
3. Garmin Vivosmart 4
Garmin Vivosmart is a feature-packed fitness tracker which keeps a record of most of your activities. You can track your sleep, calories burned, track your steps, floors climbed, exercises, and heart rate of course.
It has a wrist-based pulse Ox sensor to gauge blood oxygen saturation levels during the night. Additionally, the body meter has also been added that keeps a track of all your activities on the basis of your energy levels.
Although it has no GPS, the screen is way too slim making navigations kind of difficult and the band is irreplaceable.
Features:
Heart rate monitor
Altimeter
Up to 7-day battery life
Pulse Ox
All-day stress tracking
Water resistance to 50 meters
OLED screen
Compatibility with Android and iOS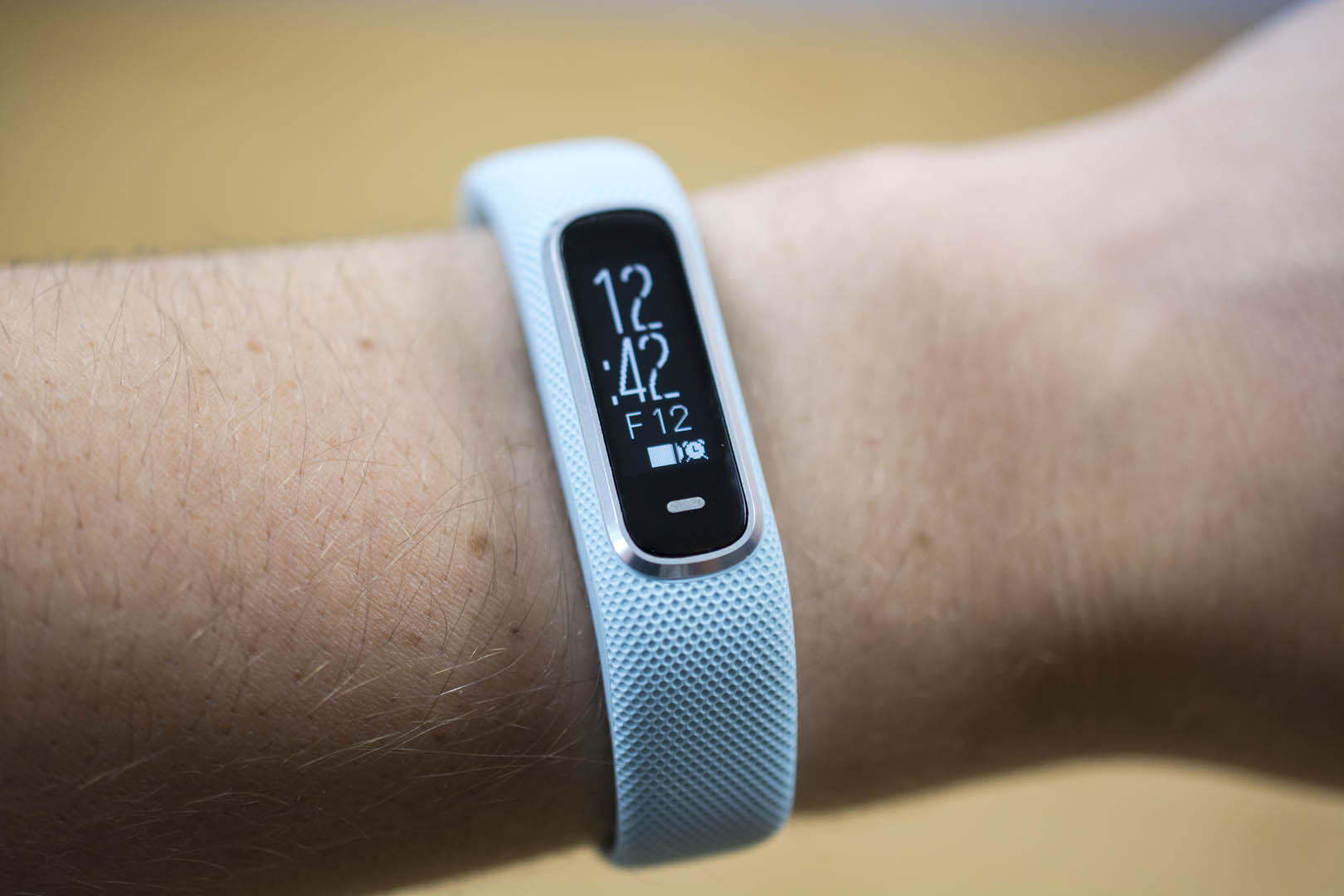 ---
4. Samsung galaxy fit
Searching for a fitness band from a renowned brand? Well, Samsung has also started making fitness bands, just in case you don't know. The band is perfect and will meet your requirements.
The Galaxy fit is water-resistant to 50 meters and is durable enough to survive in worst conditions. It is designed to endless tracking and provides you the best results. The automatic activity tracker will track 6 workouts
walking
running
cycling
elliptical training
rowing
dynamic workouts
Moreover, you can download the Samsung health application and select from over 90 different types of workouts. Other than this, the band can monitor your heart rate, sleeping pattern, stress level.
Everything seems pretty amazing but the OS isn't as good as it should be, comes with limited watch faces and the biggest con is that it lacks the GPS sensor.
Features:
90 workout types (10 customizable)
7 days battery backup
Sleep tracking sensor
Stress monitoring sensor
50-meter water-resistant
---
5. Fitbit Inspire HR
Another amazing fitness tracker from Fitbit is Inspire HR that is as light as a feather and way too comfortable on the wrist. The band does everything you need but is a little difficult with the navigations as you need to swipe a lot of see the tracked data and use the home button to return to the home screen.
Furthermore, the screen is quite small and you need to swipe down every time you start exercising. Also, it lacks a GPS sensor but works when connected to your device. On a positive note, it has a 5 days battery life, heart rate tracker can show you smartphone notifications, and has 15 workout modes.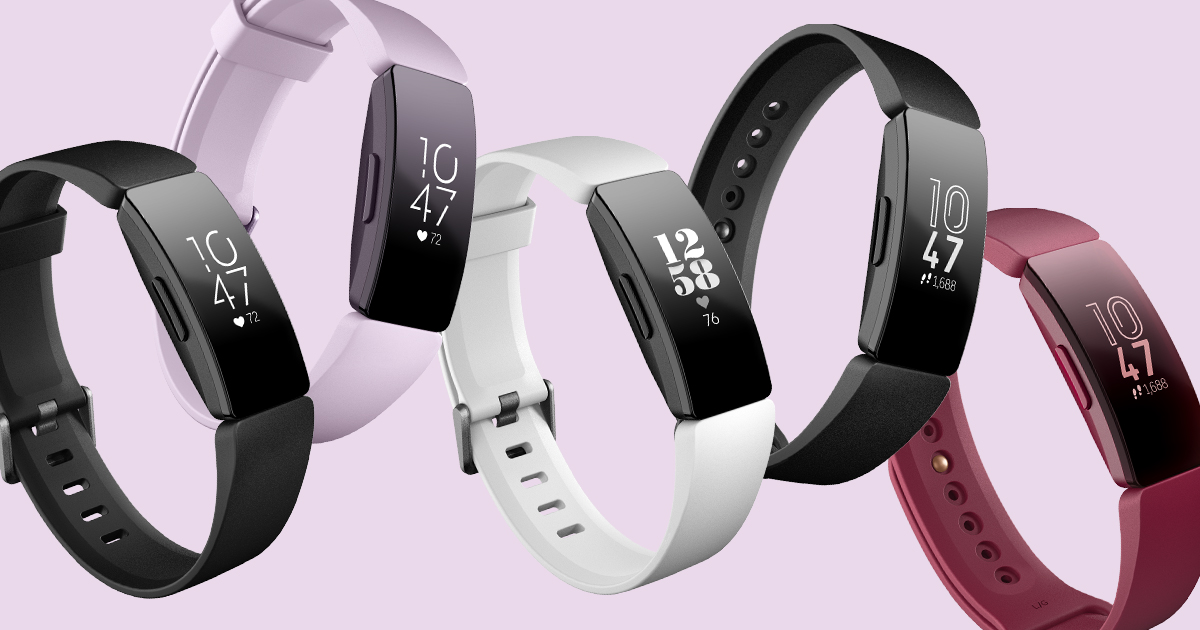 ---
6. Fossil Gen 5 Smartwatch
This fitness tracker is not a band, it is a smartwatch with a bigger screen size and can be worn as a fashionable item too. Fossil Gen 5 smartwatch runs on snapdragon wear 3100 with a built-in GPS sensor, near field communication, and also stores your music in the watch.
The watch is waterproof, can track your heart rate, walk steps, floors climbed, distance traveled, and the number of calories you have burnt. All of this comes at a price of $171 but the watch still doesn't have an LTE connection.
Features:
Up to 3 days of battery life
Onboard GPS
Bands are replaceable
You can store music
Heart rate monitor
Payments
Multiple battery modes
---
7. Samsung Galaxy Watch Active 2
Another amazing activity tracker from Samsung that has been given the shape of a smartwatch is called Galaxy Watch Active 2. The display is round in shape and the plain band makes it look classy.
The automatic activity tracker can track you while:
In addition to this, it can track 39 more workouts and activities. The basic features like heart rate monitoring, sleep patterns, stress levels aren't missing from the watch. Furthermore, it has an improved running coach feature that can give your real-time pace metrics and guides you while working out with audio cues that can be heard on any audio device like a speaker or earphone.
All of this is good, but you need to spend around 400 dollars for this smartwatch which in my opinion is way too much for a wristwatch.
Features:
Heart rate monitor
2-3 days of battery life
GPS monitor
Sleep tracker
Music player
Water resistance to 50 meters
Bright color screen
Replaceable band
Capacitive bezel
Optional LTE
Compatibility with Android and iOS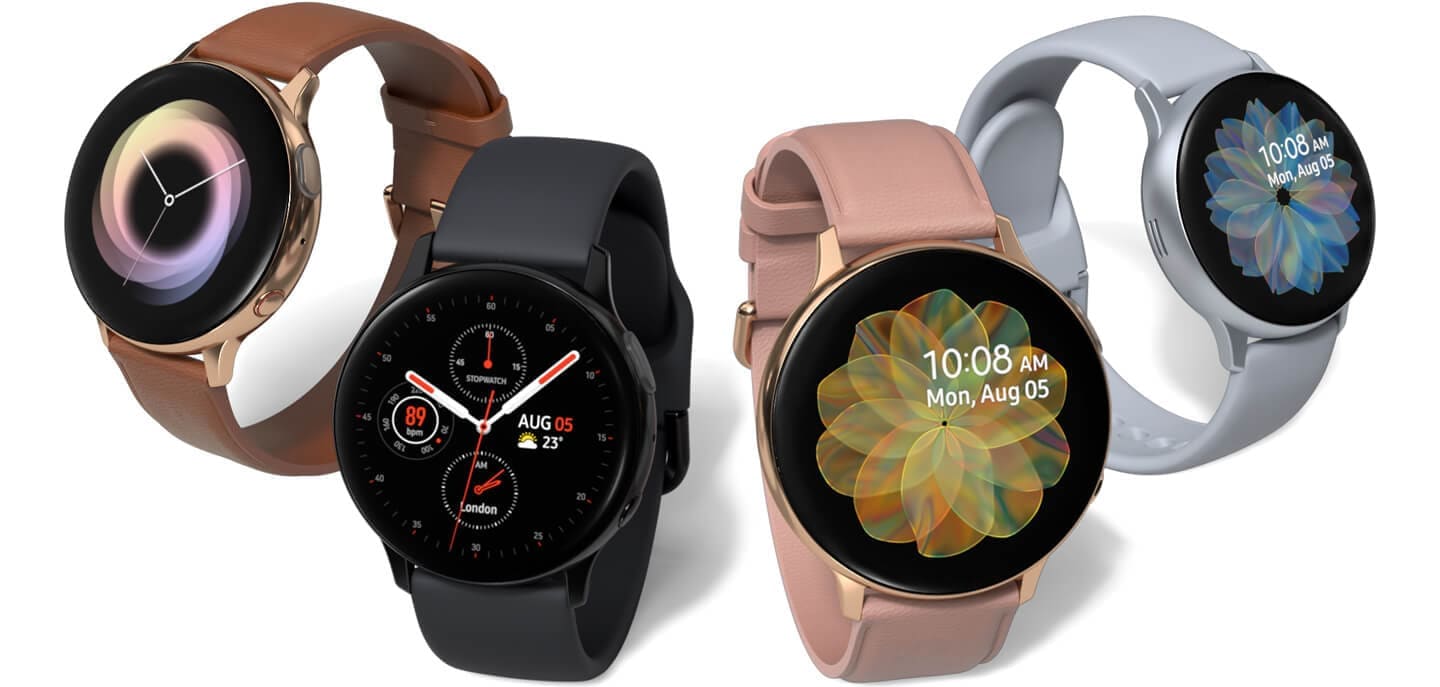 ---
8. Garmin Forerunner 245
The 8th addition to our list of best fitness tracker is none other than Garmin Forerunner 245 that looks more like a classy watch than a smartwatch with abilities to track activities.
The watch gives you a piece of detailed information about your workout and the personalized and recovery insight is also there to help you accomplish your goals. Moreover, you can store music on the watch in case you love to workout with your favorite music.
Garmin Forerunner 245's best feature is the safety alert and incident detection. You can share your location with the emergency contacts in case you have met with an accident moreover this feature can also be used to share your activity progress with someone.
You can take the watch in the swimming pool also but only up to 50 meters deep. The battery would last around 7 days upon one full charge.
Features:
Heart rate monitor
Up to 7-day battery life
GPS monitor
Music controls
Water resistance to 50 meters
Swim tracking
Color screen
Compatibility with Android and iOS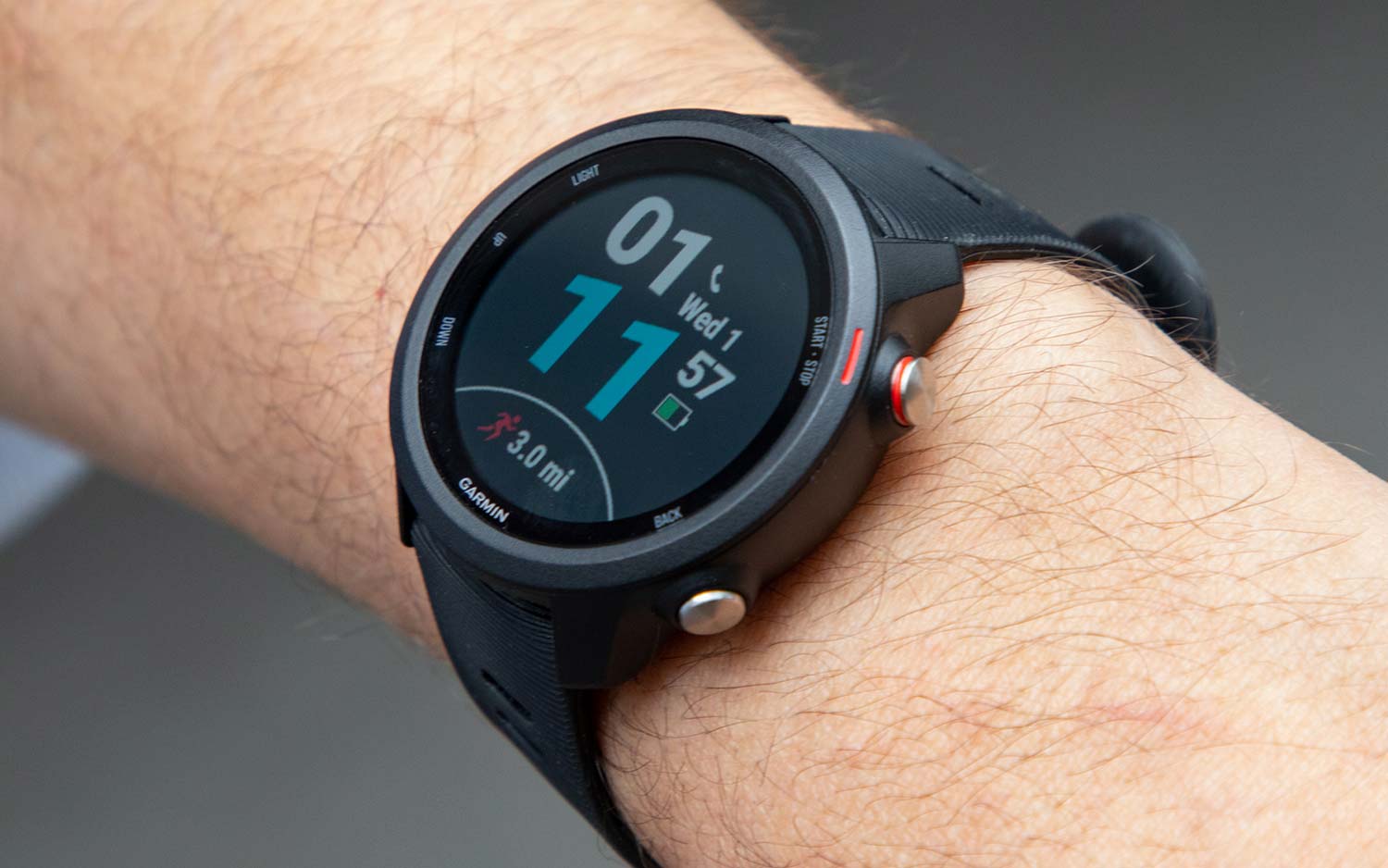 ---
9. Fitbit Inspire
In search of a lightweight and compact fitness tracker at an affordable price? If the answer to the question is yes, Fitbit inspire is what you need to keep a track of your activities.
It monitors your everyday activities like heart rate, steps, distance, calories burned and the usual activities. The best thing about Inspire is that it can automatically record activities like walking, running, and swimming.
To track down your sleep, you will have to give up on connected GPS and heart rate monitor. In brief, the band is for those who aren't much into features and desire for a basic activity tracker.
Features:
Color screen
Replaceable band
Compatibility with Android and iOS
Activity & sleep tracking
5-day battery life
Wearable while swimming
Smartphone notifications
---
10. Fitbit Versa 2
The last one on the list is a smartwatch by Fitbit with a stunning round-edged display that offers the Fitbit ecosystem and lacks a built-in GPS (a disappointment). Moreover, if you wish you track your running or bike riding, don't forget to take along your smartphone.
The watch can store your music and smartphone data, record sleep patterns, and is also an amazing gadget for females to track their health. Lastly, there is nothing much to say about this watch as it has similar features to the bands and watches above. Although, the battery is reliable and it comes with Amazon Alexa virtual assistant.
Features:
Works with Android and iOS
5-7 days battery
24/7 activity tracking
Automatic sleep monitoring
Swim tracking
Amazon Alexa smart assistant
Apps and customizable watch faces
Fitbit Pay
---
Wrap Up
It is important to take care of health, this cannot be done by just eating right and doing a little exercise. You need to take a record of your work out and daily activities and find out the number of calories you have burnt in a day.
Moreover, it is also necessary to keep a track of your heart rate and get notified whenever it drops or rises. All of this can be done with a fitness tracker and the list above features the best activity trackers by renowned brands.