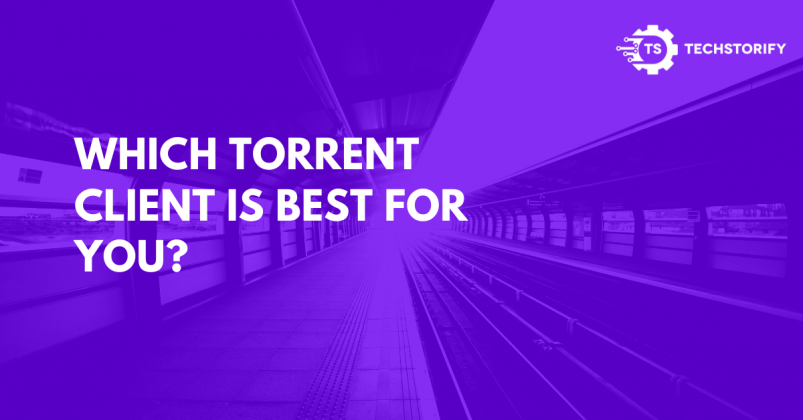 As you all know, a torrent client helps you to transfer files from one system to another.
This is one internet element where you can enjoy all sorts of content for absolutely no price tag. There are millions of users who take advantage of any credible torrent client.
Torrent client gives access to the users to a wide range of movies, TV shows, E-books, games and a myriad amount of data. Torrent clients ranging from the likes of uTorrent, BitTorrent and several others are a bridge that helps you get the files from other seeders and download them to either your mobile device or computer.
But before knowing all torrent clients available you should know all precautionary measures you should take before going ahead and downloading from the pirate bay.
So, the first thing you should know that P2P is blocked in certain countries and many ISPs throttle your web connection when they detect you using a torrent client.
Now that you know how you should proceed while taking all precautions, you should choose the best and safe torrent client available.
To make it simple for you all, I am listing down 10 best torrent clients that are safe and reliable to use.
Best Torrent Clients
Let us see!
1. uTorrent Classic / Web – The most popular Torrent client.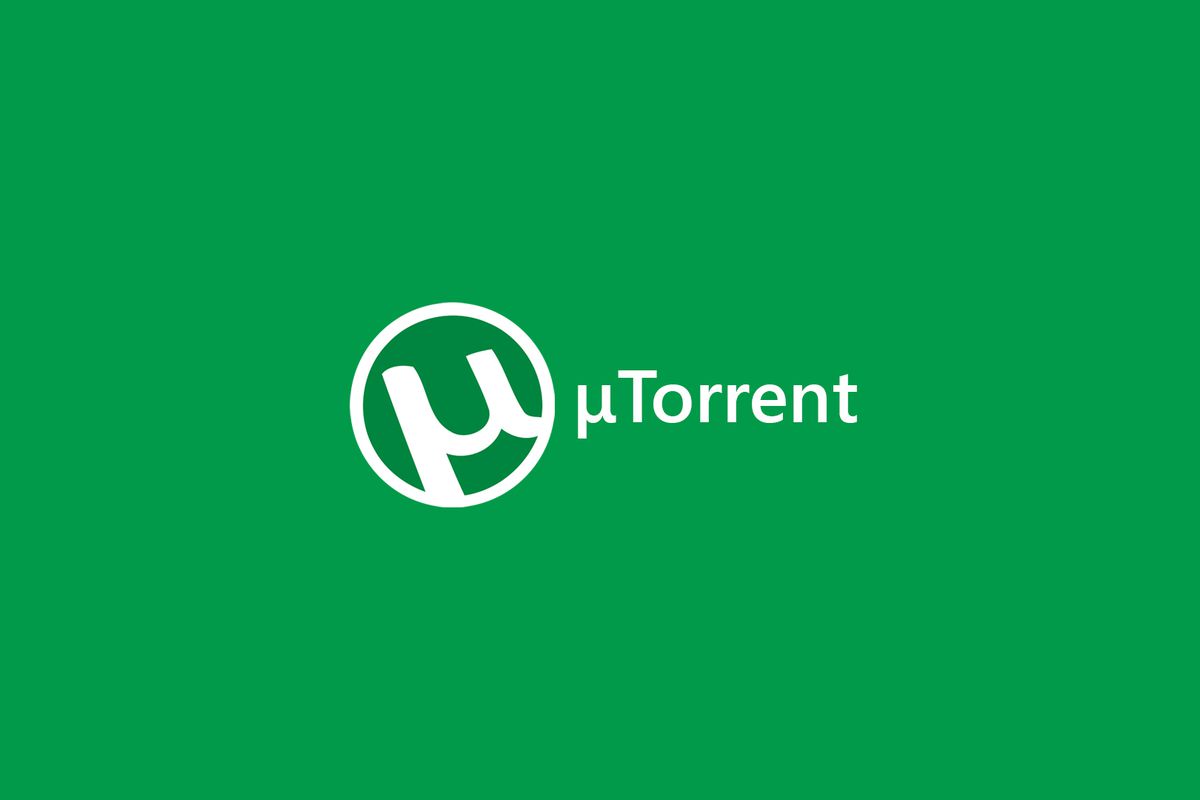 uTorrent is one of the most popular software of this kind. The company who developed this software also knows this, so they have come up with a 'Pro' version as well. However, most of your work can be done by using the free of charge version.
As this is an incredibly small application, you can download it in a matter of seconds and proceed to install the software. Carefully go through each and every step at the time of installation and opt-out of bundled software.
When you are done, you will see a very simple interface that is suitable and easy to use for beginners as well.
When you become proficient in using it, you will understand why uTorrent is one of the best torrent clients in 2020. Download prioritization, scheduled downloads, streaming, media player, third-party plugins, and enormous deep customization options- these are few features of using uTorrent. But everything comes with a downside. The only downside to the free version is ads.
NOTE: Classic version doesn't support macOS Catalina.
2. BitTorrent- Best for First-Timers
BitTorrent advertises itself as the 'original torrent client'. It's been around for quite some now. In addition, you can use this to find lots of completely legal files including music and videos.
No matter what your experience level is in using this torrent client, you are free to customize the UI as per your needs. There are not any real drawbacks to this torrent client except somewhat annoying ads and bundled software. You can download specific files within torrents, prioritize torrent files, play media, and even stream torrent.
There are some advanced features like IP filtering, as well.
3. Transmission – Highly Polished macOS Experience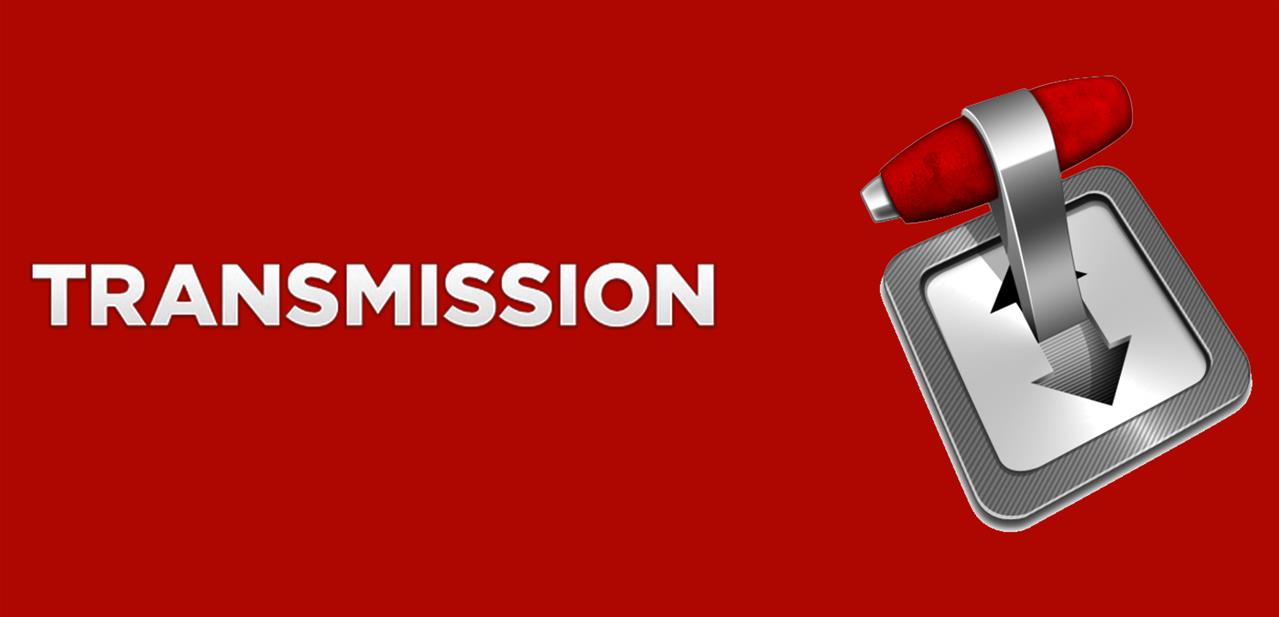 During the last couple of years, Apple has undergone several changes and improvements in its desktop operating system make it more polished and user friendly. Regular security-related updates are great for users- but bad for torrent clients. This is the reason, it is somewhat hard to find a reliable client for Apple's desktop OS.
This is a very lightweight application that can be downloaded in under one minute and then drag and drop its icon to install it. From there on it's all drag and drop based. Find a torrent file and add it to Transmission.
The rest will be done by the application itself. It will optimize the settings based on your internet connection and download the needed torrent files. The application takes very little resources and runs quietly in the background.
4. qBittorrent – Simple & Hugely powerful option.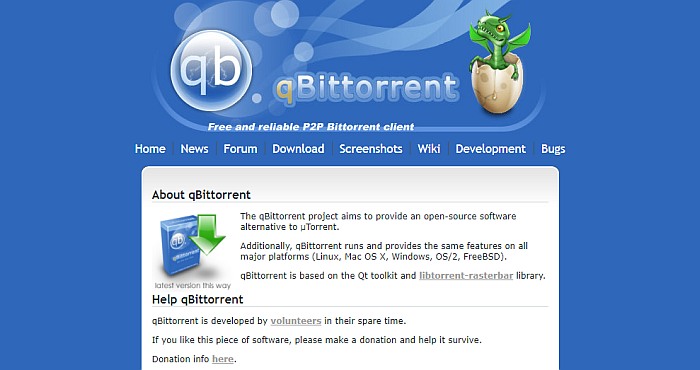 It is one of the oldest torrent clients that still work without any issues. You can do your job in an easy way but as it is the oldest one so it is not as polished or has a modern interface as the new torrent clients have.
I will recommend this to first-time torrent users and those who have computers with light specs.
Don't think that qBittorrent is a barebones software. It comes with surprising built-in tools that make the whole process of downloading torrents a bit easier. There is an integrated torrent search engine, media player, and encryption for your P2P connection. You can also prioritize torrents as you download them, as well as pick specific files to download within torrent files.
The only disadvantage here is that you cannot find any plugins as with other similar applications. But again, plugins are mostly for experienced users.
5. Deluge – Incredibly Small and Light.
People talk about Deluge as the perfect tool for complete beginners. But, I disagree with this statement. Even though beginners can use it out of the box, it takes some time until you truly discover what Deluge is all about.
Whether you have a decade-old computer or the latest one, it will just run fine. This torrent client is very light when it comes to its size and performance. Simply drag and drop a torrent file onto its UI and the file will begin to download. Once you are familiar with this software, you will see that it integrates with chrome and Firefox and comes with helpful third-party addons.
These can shut down your computer once the file is downloaded, unzip files, move them to a specific location and more. There are no ads and bundled software.
6. Vuze – Great for Keeping Your Files Organized.
Fans who might be torrenting for a long time have probably heard about Azureus a while back. This was a popular torrent client known for its nicely designed UI. Azureus direct descendant is Vuze which comes with greatly enhanced and improved features but with a couple of drawbacks.
This torrent client can be as simple or as complex as you want it to be. Just like uTorrent, I will not recommend you to rush into installation since you will end up with bundled software. In addition, you will be asked to set up the software according to your need. This means that it takes advantage of your system's resources in a big way.
Therefore, I will not suggest it to those who have entry-level laptops.
7. Halite BitTorrent Client – Plug & Play Torrent Client
As the name includes BitTorrent, don't confuse it with other suggestions in this article. This is a lightweight application that supports windows. If you like simplicity, you are in for a treat.
This torrent client is available in zip format. So after downloading Halite BitTorrent Client from GitHub, you can unzip and open it immediately. As GitHub is involved, the installation method can be somewhat confusing. You will see a very simple interface after you open it. Add the torrent file, and Halite will start downloading it.
You can perform basic operations like stopping and resuming the download process and reviewing important download information.
8. BitComet – Great for High-End P2P Fans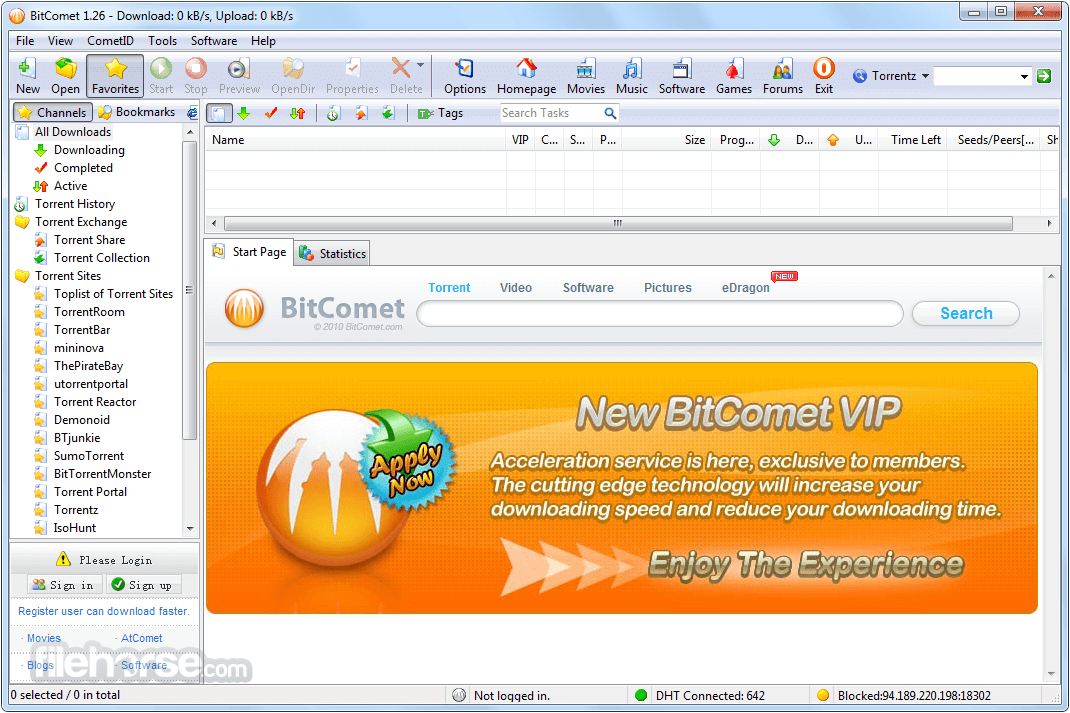 It is an older but highly reliable client that still receives occasional updates. Being a simple application at its core, it brings support for all modern standards of creating and downloading torrents.
Intelligent Disk Caching- a unique feature of BitComet. A few years back, even the best torrent clients were quite demanding. This was due to large amounts of reading and write data. BitComet solved this issue. Maybe this is not a highly important feature these days, it is worth noting that you will be using a highly optimized torrent client.
Besides this, you can rely on all your torrenting needs on BitComet.
It supports both Windows and macOS – as it was previously available on Microsoft's operating system only. By this, you can expect new features to come up in this torrent.
9. WebTorrent – Built for Media Streaming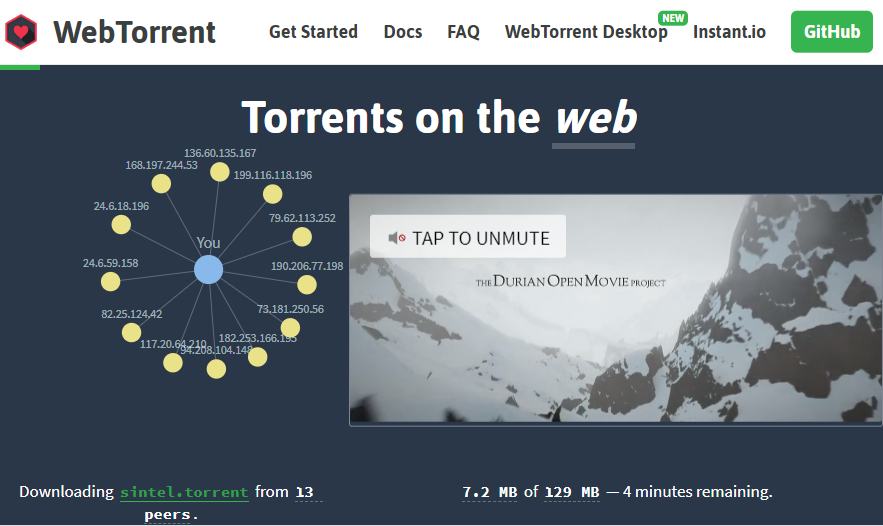 Many of you use P2P to download movies and you have to wait to download the entire file before you can play it on your device. WebTorrent is here to provide you with a solution to this problem.
How it works is, once you add a magnet or torrent file to this application, it will start to download it automatically. So, instead of waiting for it to be fully downloaded, you will be able to stream the file. There is a whole set of playback controls where you can change the playback speed, control the volume, add subtitles and more.
Finally, it brings a beautifully designed interface on windows, macOS, and Linux. But no mobile versions are available right now.
10. BitLord – Provides Access to P2P File Repositories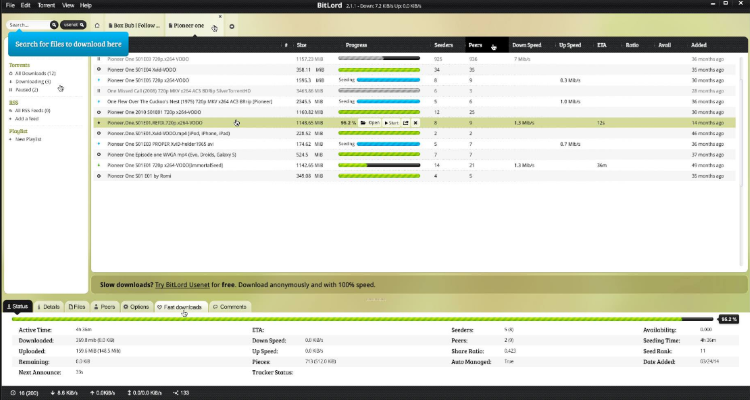 I am finishing my list with this last torrent client – BitLord. It is an old software used by both beginners as well as experienced torrent users since it has a highly adaptive option.
Just pay attention while installing this application. It will download files according to your needs and then proceed with the installation. If you are not careful, you might end up with unwanted software. It is understandable that BitLord does this to make some money, but you can easily uninstall it later on.
What's interesting about this application are advanced tools.
There is a built-in search for audio, video, and other kinds of torrents.
You can stream videos to your computer or play them on Chromecast.
You can download subtitles.