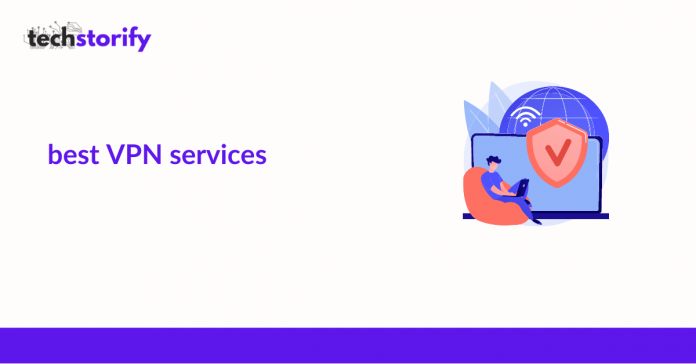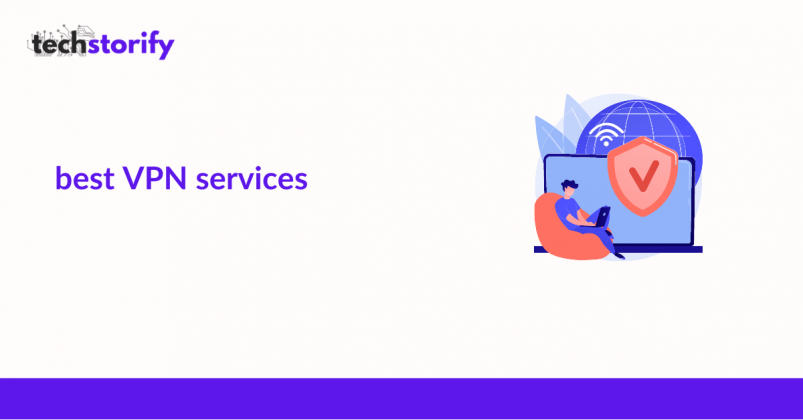 Day by day many people are getting onboard the internet and hackers are trying harder to find the loophole to access more and more personal information of users all over the world. In 2022, VPN is necessary to surf the internet while being safe. We are sure you understand the basics of any VPN.
However, it has become more critical now to even use it.
Here we will see the best VPN services available in 2022 but before that let us dive into a few details about VPN itself.
VPN – Virtual Private Network
VPN stands for virtual private networking, which is a popular internet security method. This technology creates a tunnel of safety between you and the website you are surfing even if you are using a public network.
Normally when you go to any website first the request goes to your internet provider. Then the query is sent to the website server and the result comes back on the same path. Anybody with proper equipment and knowledge might get a hold of all of the information going up and down the line.
But if you are using a VPN connection the whole connection gets another barrier. VPN takes your internet traffic and reroutes it through its own servers before reaching out to the main website you are trying to reach.
Reasons to Use VPN
The most important reason to use VPN is to stay safe while using public Wi-Fi Hotspots, like in bus stops or coffee shops.
VPN can also protect you from fake Hotspots. These are made to steal private data from the users.
You might also face some scenarios where a particular website you are trying to reach is blocked in your country. In that case, you can use a VPN service and redirect your network to another country where the website is not blocked to reach it. This system is called 'geo-spoofing'.
Free vs Paid VPN
A few companies provide VPN service for free but for the most part, there are some restrictions.
First of all, there will always be a data limit per day or month over your VPN usage on the free variant.
Providers also block the usage of torrents. Paid users always get most of the bandwidth, so you can only use what is left. Lastly many free VPN services also show advertisements.
So if you need a VPN just for a day or two while you are away from home, or use a VPN for a single website to visit, free VPN might work for you.
But if you take your privacy extremely seriously or need it for commercial use, Paid VPN is the way to go.
I hope now you have somewhat of a clear understanding of VPN and now it is time to find the top 10 Best VPN services.
Best VPN Services: Our Top Picks
CyberGhost has more than 3,700 servers over 60 countries and supports up to 7 devices from a single account. Major operating systems like Windows, Mac, and Android has their application to get started surfing while being anonymous.
If you are using VPN to get your hands on torrents CyberGhost can be the VPN service for you. On the other hand, if you want to stream content from providers like Netflix or BBC iPlayer, CyberGhost will automatically connect to the best server available for you.
On a sad note, the desktop interface is a bit clunky and their support site is not that great. If you are trying to use long distant servers, the speed gets a drastic hit.
CyberGhost offers the most pricing options to choose from and comes with 45 days money-back guarantee for the 3-year plan.
Instead of paying the huge amount which is a $12.99 per month subscription fee, you can get their service at just $2.75 per month. Isn't it great?
Express VPN is the first VPN provider on our list and it offers access to more than 3,000 servers across 94 countries.
ExpressVPN is also available in all of the major operating systems like Windows, Mac, Android, Linux etc. Their website is filled with important and detailed guidelines and tutorials to help you out. If you are still having issues they have a 24/7 live chat option to resolve those.
They also offer industrial-strength encryption, kill switch, DNS leak protection, reliable performance and a no-logging policy.
ExpressVPN offers five connections per user. On the downside, they do not offer any free trial but they also have no question asked 30-day money-back guarantee if you are not happy with the service provided.
Plans
For one month $12.95 per month
For six months $9.99 per month
For fifteen months $6.67 per month
ZenMate is an easy-to-use, high-speed VPN with military-level security features. It operates servers in 30+ global locations.
ZenMate is budget-friendly and offers exceptional value for money. The free version is especially good for having no data limits. Of its three paid subscription plans, the two-year plan works out to be the cheapest.
ZenMate offers a 30-day, money-back guarantee on all of its paid subscriptions.
ZenMate is packed with great features, and its app is one of the best I've used.
Its premium plans are well-priced, while its limited free plan provides adequate security and a choice of four servers. You'll enjoy a nice discount if you opt for its two-year plan. All of its paid subscriptions offer the same great features.
ZenMate was also extremely fast. Although I lost a little speed using the US server, my local server provided optimal speeds.
Its customer support really impressed me. Although I always favour a VPN that offers live chat, I received a full response to my email within 10 minutes.
If you're looking to invest in a VPN for torrenting, browsing, and general security, ZenMate is a great choice. But if you're looking to bypass geo-blocks to watch international streaming services, you'll need to choose a VPN that can bypass BBC iPlayer's VPN blocks. For this, I'd recommend NordVPN or CyberGhost.
NordVPN offers 5,400 servers in 60+ countries with 2048-bit encryption. Just like ExpressVPN they also offer strong DNS leak protection and kill switch. Up to 6 devices are allocated for a single user and their payment option includes Bitcoin, PayPal and credit cards.
They also offer a DNS-like feature, called SmartPlay which helps to get around geo-restrictions to enjoy streaming services like Netflix or Hulu. Download speed while using NordVPN is also great.
No question asked 30-day money-back guarantee is present here and NordVPN offers better value for money if you are going to use the VPN service for the long term.
Plans
For one month $11.95 per month
For twelve months $6.99 per month
For thirty-six months $2.99 per month
IPVanish is another good VPN service if you are looking to use torrent sites most of the time. They provide 40,000+ shared IPs, 1,200+ VPN servers over 60+ countries.
Their application is available in all the operating system you can think of like Windows, Mac even Amazon Fire TV and have many interesting features.
IPVanish allows users to simultaneously use ten connections with unlimited P2P traffic. In case of encountering any issue 24/7 customer support is there to help you out. Although the software itself has a learning curve to start with.
They do not offer any free trial but if you are not happy with their offerings you are protected with a 7-day money-back guarantee. Also, the overall price of the plans are cheaper than the other competitors.
Plans
For one month $7 per month
For three months $6.30 per month
For twelve months $4.55 per month
#6. Hotspot Shield
Unlike other VPN services, Hotspot Shield offers a free VPN service but there is a lot of limitation. If you opt for the commercial version the feature set is one of the best for sure which includes unlimited bandwidth, full access to 2500+ servers in more than 80 countries.
With the paid variant you can connect up to 5 devices from a single account with 24/7 customer support. They use their proprietary Catapult Hydra protocol which helps to deliver some of the best download speed.
But there are some issues too. First of all, as a result of using a proprietary protocol Hotspot Shield does not support standards like OpenVPN. You also cannot manually set it up on your devices which does not come with Windows, Mac or Android.
If you are using the free variant and want to experience the commercial one there is also a 7-day trial option.
Plans
For one month $12.99 per month
For twelve months $7.99 per month
For twenty-four months $6.99 per month
#7. Surfshark
Surfshark offers 800+ servers in 50+ countries and most importantly you can use it in an unlimited number of devices from a single account. OpenVPN UDP and TCP, IKEv2 security protocols, AES-256 encryption, and a kill switch all these features are also available in Surfshark.
Even if you are connecting with a server far away, the speed is still pretty appreciable. The software itself has a clean user interface so even if this is your first time trying out a VPN service you will get a hang of it fast.
Although Surfshark has software for all the major platforms, the Android one is a bit unstable and might get disconnected a few times while using. Hopefully, they will be able to fix this in later updates.
Even when their pricing is very competitive if you want to try out the offerings you are covered with a 30-day money-back guarantee.
Plans
For one month $11.95 per month
For twelve months $5.99 per month
For twenty-four months $1.99 per month
#8. StrongVPN
Sometimes the name tells it all, as StrongVPN comes with 650+ servers over 26 locations and has a maximum of 12 device support from one account.
Zero-logging, minimal personal information gathered at the start, no information selling and turn off-able cookies; these are a few headlines about StrongVPN. They also have great software for every major operating system.
Although they have fewer servers than the rest of the competitors, the download and upload speed are still great and for unblocking streaming sites, it is a good alternative to CyberGhost.
Try out StrongVPN with a 30-day money-back guarantee.
Plans
For one month $10 per month
For twelve months $5.83 per month
#9. TunnelBear
One of the well-known VPN providers is TunnelBear which has near about 1000 servers with 5 device support from an account. Although they provide only 20 server locations, for most purposes these will be enough.
The software has a clean interface with bare minimum options to tinker with. TunnelBear also has extensions for browsers like Chrome, Firefox and Opera. The connection speed is great although reaching BBC iPlayer is not possible for now.
Being brave, the company hires independent specialists to run a public security audit on its servers, systems and code to give a real presentation of their capabilities.
TunnelBear also has a free variant on their offerings which caps data after 500MB in a month but comes with all the great features available in paid ones.
Plans
For one month $9.99 per month
For twelve months $4.99 per month
#10. VyprVPN
VyprVPN has more than 700 servers spread over 70+ countries with maximum device support of 3 or 5 and comes with some unusual high-end features.
Most notable of those feature is their proprietary Chameleon protocol which allows users to get online from VPN-blocked countries like China and Iran. Download speeds are great in most of the servers as the least you can get is 8-10 Mb, which is enough for normal web browsing.
In case you are trying to reach US Netflix or BBC iPlayer, VyprVPN is a good VPN service to check out.
Talking about the pricing, they offer two variants of their service, VyprVPN and VyprVPN Premium. They also offer 30 days money-back guarantee in case you want to check those out.
Plans for VyprVPN
For one month $9.95 per month
For twelve months $3.75 per month
Plans for VyprVPN Premium
For one month $12.95 per month
For twelve months $5 per month
#11. Private Internet Access
Ending the list with Private Internet Access which offers 3,300 servers across 32+ countries and supports up to 10 devices.
Private Internet Access is not the fastest and cheapest, to be honest, but they have some great offerings to justify their price.
As an example, they have applications for Windows, Mac, iOS, Android and Linux, along with browser extensions for Chrome, Firefox and Opera, and detailed tutorials for routers and other devices. So you can use their service virtually on any device you can think of.
Flash-blocking, cookie cleaning, camera and microphone protection; all these features are the selling point for Private Internet Access.
Plans
For one month $6.95 per month
For six months $5.99 per month
For twelve months $3.33 per month
Wrapping Up
We reached the end of the list and we are sure all of these VPN services can cover most of the basic reasons to use a VPN but as mentioned earlier, day by day using a VPN service is getting necessary and you might wanna get started with now.
Have something to say about this article? Comment below or share it with us on Facebook, Twitter, or our LinkedIn.