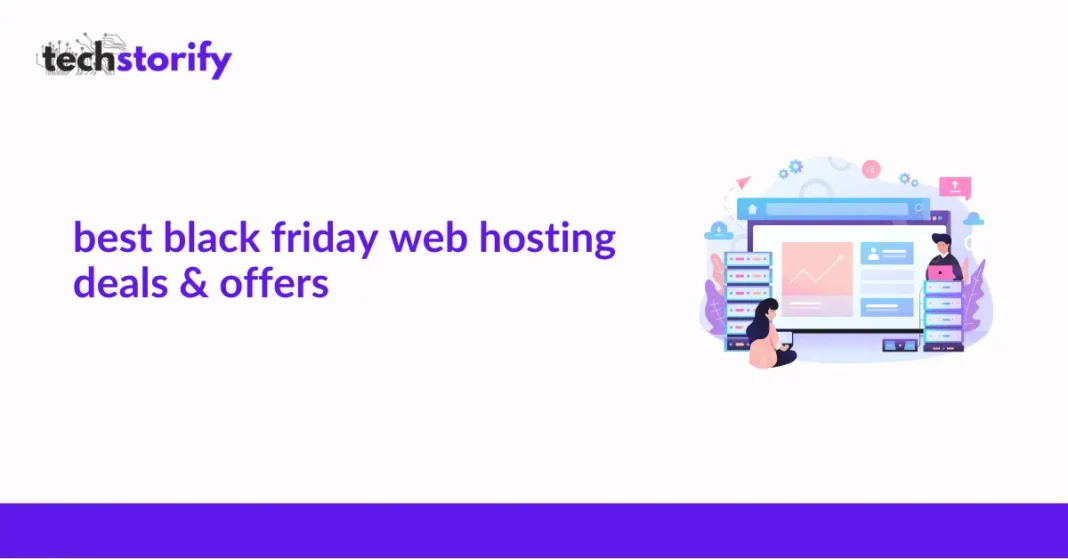 Are you looking for the Black Friday Web Hosting Deals 2022 to save huge?
Black Friday sale is a festival for digital business owners like bloggers, affiliate marketers, outreach experts, and social media managers. SaaS companies give the best discounts on their services/products on this day, and since you already know all of this, let's get straight to the point.
Good web hosting plays a major role for a website, no matter if it is a service website, portfolio website, or blog that attracts 100k users per month; web hosting is a crucial requirement. 
But when it comes to choosing a web hosting, it is always important to know if it is scalable, sustainable, and offers good support, isn't it? But good hostings come for a good price, so the best time to get yourself a good hosting is the Black Friday sale.
Because you can grab the best deals at the best prices only on this day. The clock is ticking already, and you can't spend any more time reading full-fledged reviews of every damn hosting; we have hand-picked the most efficient hosting and penned down a brief review of it for you. 
So let's get started.
Disclosure
This post contains affiliate links. If you make a purchase using any of these links, we might get a small commission without any extra cost to you. Thanks for your support.
Best Black Friday Web Hosting Deals 2022 at a Glance
Web Host
What's The Deal?
Live Deal Link
Hostinger
Premium Shared Hosting: $1.79 / $12.49 OR ₹116.10 / ₹519
Coupon: BLACKFRIDAY
Highlights: 86% OFF, Free domain, 100 sites, Extra SSD storage.
HostPapa
Start Plan (Shared & WordPress): $0.95 / $8.95
Coupon: N/A
Highlights: 90% OFF, free domain.
HostArmada
Start Dock Plan (Shared): $1.99 / $9.95
Coupon: N/A
Highlights: 80% OFF, free domain & daily backups.
FastComet
Shared Plans: $1.49 / $9.95
Cloud VPS Plans: $23.95 / $59.95
Coupons: BFSALE85, VPS60
Highlights: 85% Off, 45 days refund policy, Free daily backups.
GreenGeeks
Shared Hosting: $1.99 / $10.95
Coupon: N/A
Highlights: 80% OFF on 12 months plan & free domain.
A2 Hosting
Startup Shared Plan: $1.99 / $10.99
Turbo Boost Plan: $5.99 / $20.99
Coupon: N/A
Highlights: 82% OFF, 20x better performance.
 
 
 
 
 
 
Cloudways
Best Managed Cloud Hosting: $6 / $10
Coupon: BFCM4030
Highlights: 40% Off for 4 months on all plans.
 
 
 
Namecheap
$11.88/yr / $42.88/yr
Deal 1: Domain Registrations – 97% OFF – BFCMTLD22
Deal 2: Shared Hosting – 76% OFF – BFCMSHARED22
Deal 3: VPS Hosting – 76% OFF – BFCMVPS22
Deal 4: SSL & Security – 74% OFF – BFCMSSL22
Deal 5: EasyWP Hosting – 70% OFF
Deal 6: Domain Transfers – 50% OFF – BFCMTR22
 
 
 
WPEngine
Best Managed WordPress Hosting: $20 / $30
Coupon: cyberweekend22
Highlights: 4 months FREE on any annual plan
 
 
 
 
 
 
InterServer
Standard Hosting: $2.50 / $7
Coupon: TRYINTERSERVER
Highlights: 65% Lifetime discount, Unlimited Storage.
 
 
 
InMotionHosting
$2.29 / $6.23
Deal 1: Shared Hosting – Free domain, Free backup (pro plan)
Deal 2: WordPress Hosting – 2 Free domains, Free backup (wp pro plan)
Deal 3: VPS Hosting – $2,412 savings
Deal 4: Dedicated Hosting – $1,200 savings
Coupon: N/A
Highlights: 60% Off, Unlimited Bandwidth.
Now, let's get into the details of these deals.
Best Black Friday Web Hosting Deals And Offers
Hostinger (86% OFF)
If you're looking for extremely affordable web hosting plans, try Hostinger as its hosting plans start only at $1.79/mo or ₹116.10/mo (use coupon: BLACKFRIDAY).
If you watch blogging tutorials, you must be familiar with hostinger, as it is actively promoted by every blogger. They are consistently working on improving their customer support because they have already sorted the pricing according to industry standards. 
The shared hosting plans are affordable. 
Every plan comes with a website backup feature and free SSL. However, higher plans also have a free domain feature, which is missing in the lowest plan. The best part is that it comes with a 30-day money-back guarantee, so if you don't like the hosting for some reason, you can request a refund. 
Why pick Hostinger this black Friday?
Easy to manage

Competitive Pricing

24×7 support (even on holidays)

Website Builder

VPS is highly affordable and resource-efficient

Offers email hosting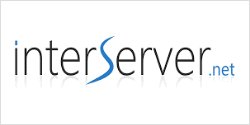 InterServer (65% OFF)
If you're looking for an affordable web hosting choice that offers unlimited web hosting, you should definitely check out InterServer.
Interserver stands out as the cheapest web hosting out there. In the last black Friday sale, they sold hosting for $1, and I, too, grabbed the deal to test out if it was really good or just a marketing gimmick. But surprisingly, it turned out to be awesome. The plans are affordable, but the support is not a 5-star thing. But if you don't care much about support, Interserver is the best hosting you can grab this Black Friday.
Offers:
Standard web hosting

VPS

Storage hosting

GPU dedicated servers
Why pick Interserver this black Friday?
Unlimited ULTRA SSD Storage

Free SSL Certificates

Supports 461+ apps, including WordPress

Secure servers

Offers unmanaged VPS at cheap rates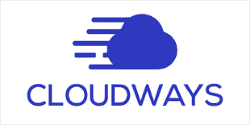 Cloudways (40% OFF)
Want a managed cloud hosting provider at an affordable rate? Check out hosting from Cloudways as it offers world-class cloud servers. Use coupon BFCM4030 at the signup level.
Cloudways is my favorite dedicated web hosting of all, thanks to its robust server management panel and cloud servers. Recently, digital ocean acquired the company and gradually decreased the prices too. 
We can see a significant price drop during the sale as well. If your website attracts 100k+ users a month, go with cloudways with your eyes closed.
You can choose your favorite cloud hosting, be it digital ocean, vultr, Linode, AWS, or Google.
Why pick Interserver this black Friday?
Robust server management

Free migrations

Extremely secure

Easy to scale

Quality after-sales support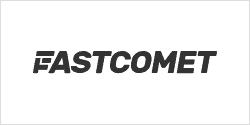 FastComet (85% OFF)
If you're looking for an advanced cloud hosting platform that offers free website setup and transfers, try FastComet hosting.
A recommendable web hosting that is not known to the masses because they don't spend heavily on marketing. Fastcomet is a good web hosting that has not had much to offer but provides free migration, human support, and a 45-day money-back guarantee. Starting at just $2.49 a month, we can vouch for this affordable web hosting. 
Why get FastComet for this black Friday sale?
Higher discounts

Good support
5. WP Engine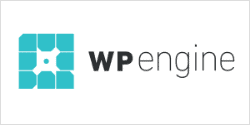 WP Engine (4 Months FREE)
Searching for a high-performance web host that offers blazing fast loading times? Try WP Engine as it is one of the fastest hosting providers. You'll get 4 months free hosting with annual plans.
WP Engine is for those bloggers who are on wordpress CMS. It enhances overall website performance and stability, which helps your site to function properly even when the real-time traffic is 500. However, it is a bit costly, which can be a downside for beginners, but for those who have been blogging for some time already, you must try the WP engine at least once. 
Why pick WP Engine this black Friday?
Best-in-class support

High-end system resources

Secure and robust server management

Helps fix technical issues quickly

Headless WordPress platform

WooCommerce optimized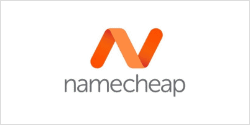 Namecheap (97% OFF)
Looking for the cheapest web hosting plans that offer reliable hosting services? Namecheap is a great choice for you.
Namecheap was my 2nd Webhosting after having a terrible experience with GoDaddy. It offers one of the best web hosting support through emails and live chat. If you are completely new to blogging and don't know which hosting to choose, Namecheap is the way to go.
It offers:
Shared (Best for beginners)

WordPress (Best for wordpress users)

VPS (Best for high-traffic sites)

Dedicated servers (Best for SaaS business owners)
Why pick NameCheap this black Friday?
Best for beginners

Affordable pricing

Strong customer support

Support helps you migrate from old hosting to Namecheap

With robust servers, you'll hardly ever face downtime. 

Easy to scale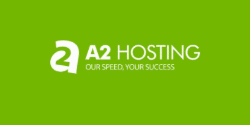 A2 Hosting (82% OFF)
If you need superfast hosting servers at affordable prices, you should definitely check out A2 Hosting. Prices start just at $1.99/mo.
A2hosting has been in this game for years and is a favorite hosting of seasoned bloggers. However, one thing you won't like about A2hosting is their website's design, but that's not much of an issue. 
Talking about its hosting services, it is good enough to host websites with loads of traffic every month, and the support is also prompt in case you are stuck somewhere. A2 offers dedicated, shared, managed hosting, and even managed WordPress hosting for a very affordable price if compared to WP Engine. 
Why get A2hosting this black Friday?
Trustable brand 

Affordable managed wordpress plans

The basic plan is extremely affordable

Live chat support
8. Bluehost
Bluehost is one of the most discussed Webhosting followed by hosting. One reason is the features it offers; even with the basic plans, you get 
Free Domain – 1 year

Free CDN Included

Free SSL for the 1st year
Which is not available with any other hosting companies I have come across. The higher plans have more features, such as automated backups, domain privacy, and dedicated IP. 
What most obvious is that higher plans have better RAM, SSD, and CPU power, so choose wisely. Other than shared hosting, Bluehost also offers dedicated hosting and private server, which you should buy only if you need to expand your business. 
Why pick Bluehost this black Friday?
VPS is affordable and comes with a panel.

Customer support is good

Reputable company, no need to worry about security and privacy.

Free CDN 

Free domain for 1 year
9. Hostgator
Hostinger is perfect for those who are looking to try something different this time. Whatever this hosting company offers is almost the same as the ones offered by the above-listed company, and the support is also good. Free SSL, free domain, and dedicated IP are what you get with higher plans, but if you are just starting out, get the hatchling plan.
Why get HostGator this black Friday?
Because you want to try a new hosting company

If you want to host multiple websites

Free dedicated IP 

Unlimited bandwidth, no capping.
10. iPage
iPage hosting, just like Fastcoment, is not known to many because of less marketing. However, it offers cheap web hosting plans and managed wordpress hosting plans. If we compare it with the other hostings listed above, it is insanely cheaper than all.
Why get iPage hosting?
Secure & fast

Super affordable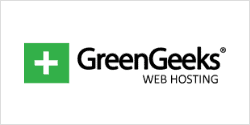 GreenGeeks (75% OFF)
If you're searching for an eco-friendly green web hosting provider that's faster and reliable, GreenGeeks is just for you.
If you care about the environment, this web hosting is for you. Whenever you purchase hosting from here, they plant a tree on your behalf. Keeping that aside, it offers fabulous storage, free CDN, automated backups, caching mechanism, dedicated IP, and an unlimited database. 
Why get Greengeeks web hosting?
Eco-friendly web hosting

Unlimited databases

Sufficient SSD storage

Affordable pricing
Final Thoughts
I have summarized the best black Friday web hosting deals for 2022 for you and I am pretty much sure that you would love all the deals.
If you asked me to pick ONE deal, it would be Hostinger for sure. Hostinger shared hosting deal is really value for money for beginners. Click here to grab Hostinger Black Friday deal and enjoy the never-before discounts.
And if you are looking forward to taking your blog or website to the next height, Cloudways will do your job fantastically.
I am also using Cloudways on this blog, and quite satisfied with their services. Click here to grab Cloudways' Black Friday deal.
What are your thoughts?
Are you going to use the Black Friday web hosting deals and offers from this page?
Do you recommend any other hosting services to include in this list? Please share your views in the comments.
Discover more Black Friday & Cyber Monday deals
Best VPN Deals for Black Friday & Cyber Monday