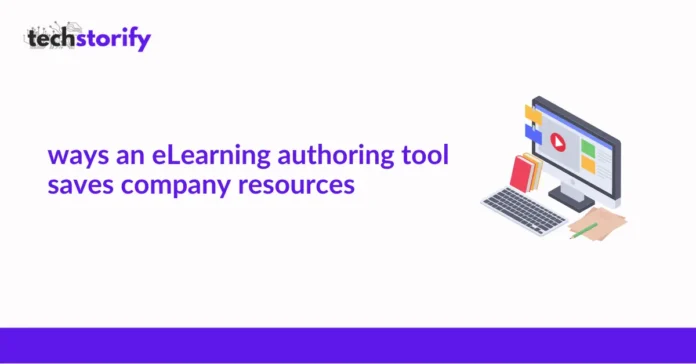 Think of an instance where you are looking for an authoring tool and come across adobe captivate.
Now you will look at Adobe Captivate Cost to make sure it saves your organization money. But you should know that money is not the only important resource of your company.
Time is also an equally important aspect that you should keep in mind while purchasing an authoring tool for your organization.
So, here are some key characteristics of an authoring tool that saves the company's resources, namely, time and money.
So, you should always look out for these characteristics in the authoring tools:
Every instructional designer has the ambition of creating a single course that will look fantastic on any device.
The excellent thing is that a large number of top authoring tools perform this task for you automatically.
This saves organization time and money by developing a single model of an eLearning course that is compatible with all devices.
In the past, each device that one wanted a course to work on required one to build a unique version of the desired course.
The feature which makes them intuitive
The first thing people usually observe when they open a new authoring tool is how simple (or challenging!) it is to locate the essential features they require.
The authoring software that effortlessly walks users through the components on the screen the very first time they see them is a plus factor.
An intuitive, simple user interface is one of the most crucial features of the top authoring tools available.
Within the first few minutes, the designer must be able to figure out how to create eLearning courses.
This saves unnecessary time being wasted by the developer and thus also saves money as the saved time can be utilized to do something productive.
The assistance in avoiding complicated coding
The preferred authoring tools by learning designers are ones that let them quickly produce eLearning content.
Naturally, they want everything to flow smoothly for them. Additionally, there are many companies that do not have a separate department of course designers.
So the employees dedicated to producing eLearning courses might lack the time and skills to make them.
This is where an authoring tool steps in and saves resources for the company. The greatest authoring tools are those that let non-developers build whole eLearning courses. An organization may continue working on instructional design and deploy courses quickly and easily if they don't need developers.
This helps them save time and also inevitably helps them save money. 
People often claim that less is more in terms of design. The realm of eLearning is not far away from this.
When there is less text on the screen, it usually conveys a stronger message—provided it is well-written and thought out.
The authoring tool's less-crowded windows provide users with more working space and encourage the free flow of ideas.
The best authoring tools provide a good selection of practical assets without becoming overbearing.
You should be able to concentrate on developing excellent learning experiences thanks to their thoughtful organization and design.
This helps in saving time for the employees by giving them more clarity and bringing creative ideas to their minds.  
Conclusion-
Make sure you complete your research before committing to a new authoring tool. The authoring tool that will work best for your company will always assist the company and save its resources, particularly time and money.