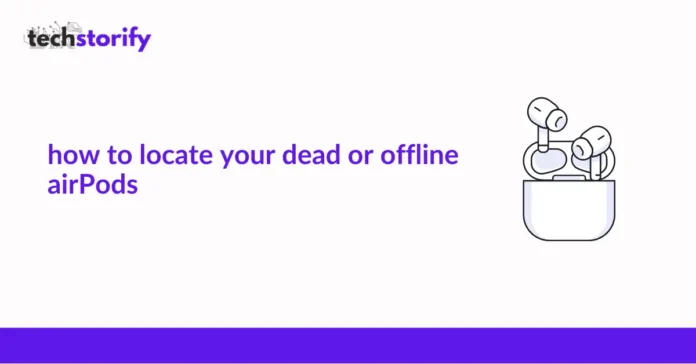 The Apple Airpods are one of the most popular accessories to own today. And being someone who likes to try out new and trendy tech, I got a pair of AirPods too.
And I totally get the hype behind this product because
A- they are so easily portable, and I can carry them literally anywhere, and
B- the sound quality is excellent, and they are very durable.
But trust me, it's not all unicorns and rainbows.
Yes, this small package delivers a powerful performance, but since they are small and they even come in a small case, it is very easy to lose or misplace them.
There have been many times when I put my wallet and keys in my purse, but my AirPods are nowhere to be found.
And this hide-and-seek game starts specifically when I need them the most, and I am in a hurry.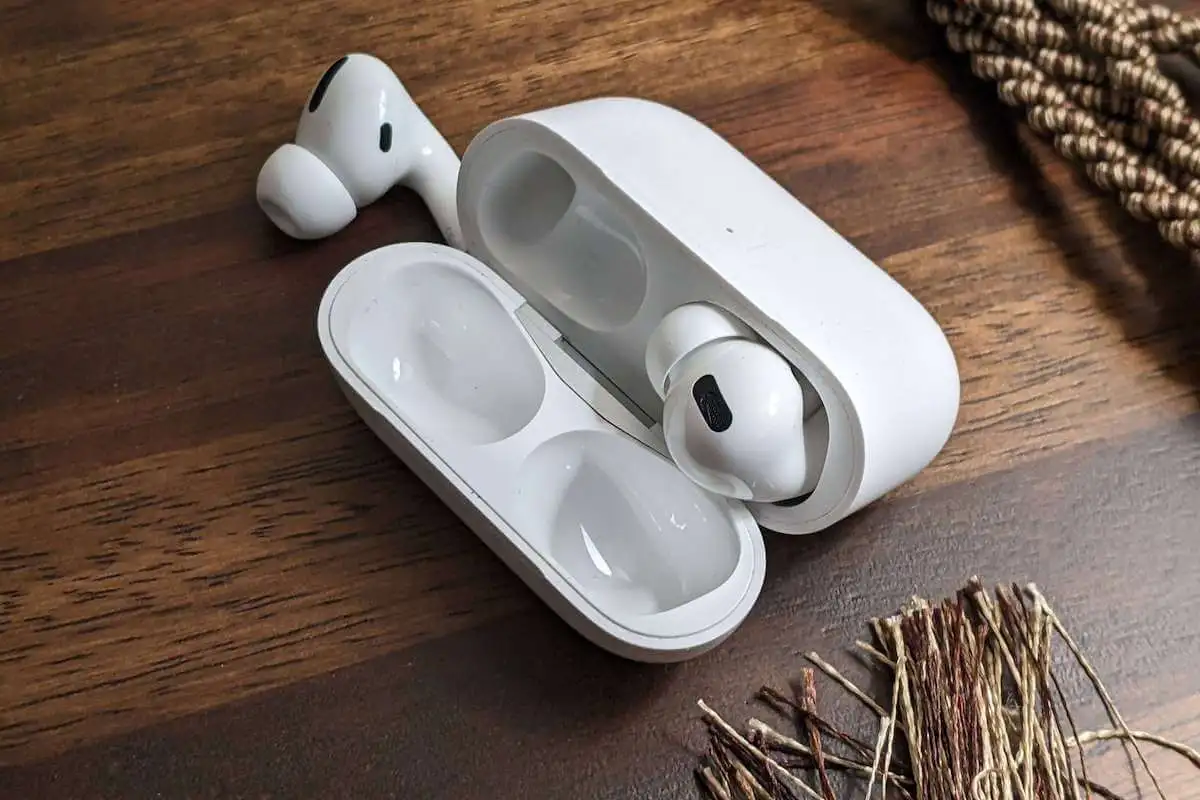 I am sure anyone who owns AirPods has faced a similar situation at some point in their life.
Apple has a very polished and refined tracking system that can help you to find your lost AirPods in this scenario using the "Find My" app.
But how to find AirPods when dead or offline? This is a much more challenging situation to be in, and I can say that with confidence because I have experienced it personally.
Fortunately, I found them, but I have come to know that this is a common issue.
And that is exactly what I am going to discuss in this article today. If you have the habit of misplacing your AirPods frequently and you want to know how to find AirPods when dead or offline, please keep on reading till the end.
How to Find AirPods When They're Dead or Offline
Typically, when the battery of your AirPods is fully charged, it can deliver up to 24 hours of listening time. Some of the modern models offer even up to 30 hours.
But there is a high chance that if you leave your pair somewhere and they are turned on for more than that duration, the battery can die out slowly.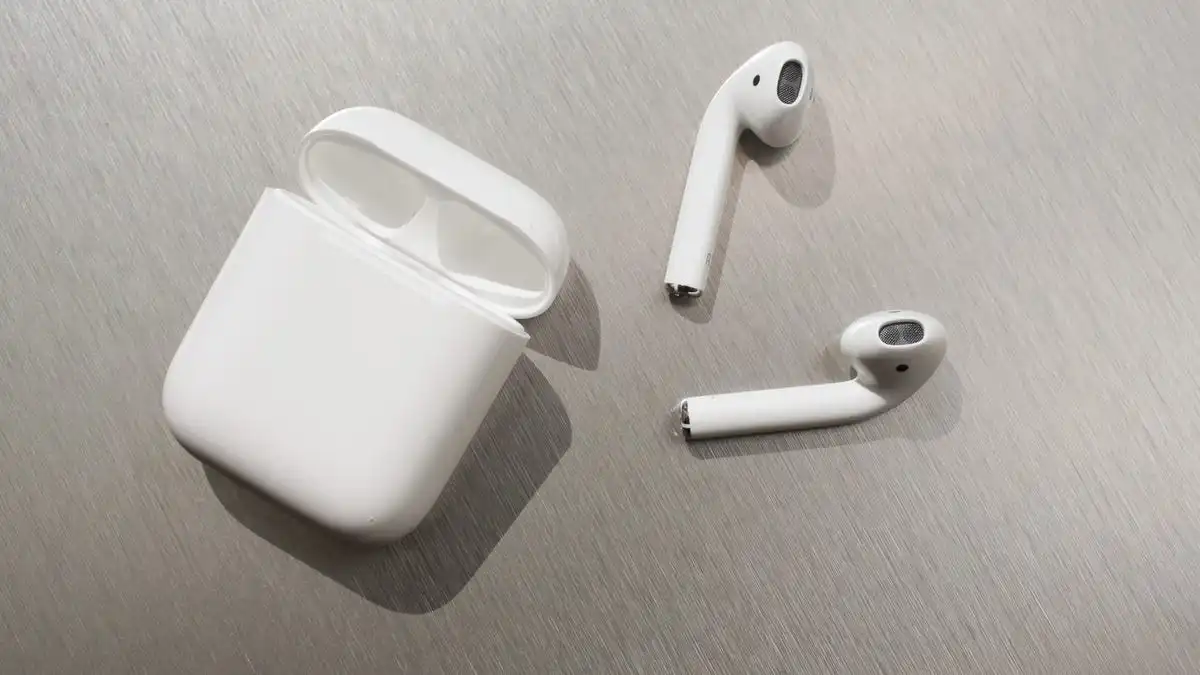 The "Find My" app is usually the best option to locate your lost AirPods.
But the appropriate scenario to use this application is when your AirPods are outside their cases and are not completely out of battery power.
But when your AirPods are completely dead or offline, it is somewhat complicated to find them.
Mentioned below are some methods that you can try to find your lost AirPods in such a situation.
Method 1- Using the "Find My" app
When your AirPods are dead or offline, it is challenging to find them using the "Find My" app. But it is still possible to take some action.
The application uses a Bluetooth connection, and even though it might not be able to track the exact location of the offline device, you can check the last known location.
Here I am assuming that your dead/offline AirPods were not moved since the last time you misplaced them.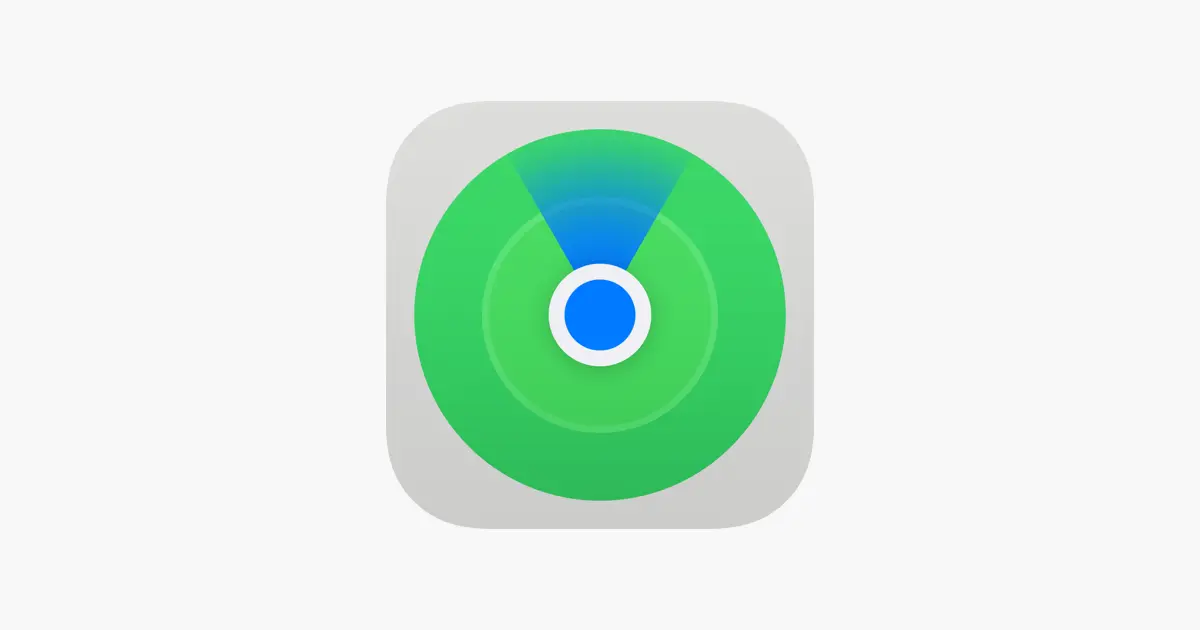 Once the application shows you the last location where the device went offline, you can visit that specific location to find it.
There is another factor that comes into play here, and that is whether your AirPods are within the Bluetooth range of your phone or not.
Let us assume that you have lost your AirPods somewhere close to your phone within the house itself (between 30-50 feet). In that scenario, it is highly likely that your AirPods are still in the same position.
You can then use the Find My application to track the most recent location and find them within a few minutes. The application even lets you play a sound to make the process of finding it easier.
But when your AirPods are dead and outside the typical Bluetooth range, finding them will be more difficult because the data you get from the Find My application may not be relevant enough.
You have to dig a little deeper into your memory, and I know that even though this is not the answer you may have wanted, finding dead AirPods is not an easy task at all.
But even if there is a tiny bit of power left in your AirPods, here are the steps to find out the location of your lost AirPods.
Step 1. Launch the "Find My" application on your iPhone. It is already pre-installed on an iPhone.
If you have difficulty finding it, type 'Find My' in the search bar on the main screen, and you should be able to see it.
However, if it is not present on your phone by any chance, you can download it from the Apple Store.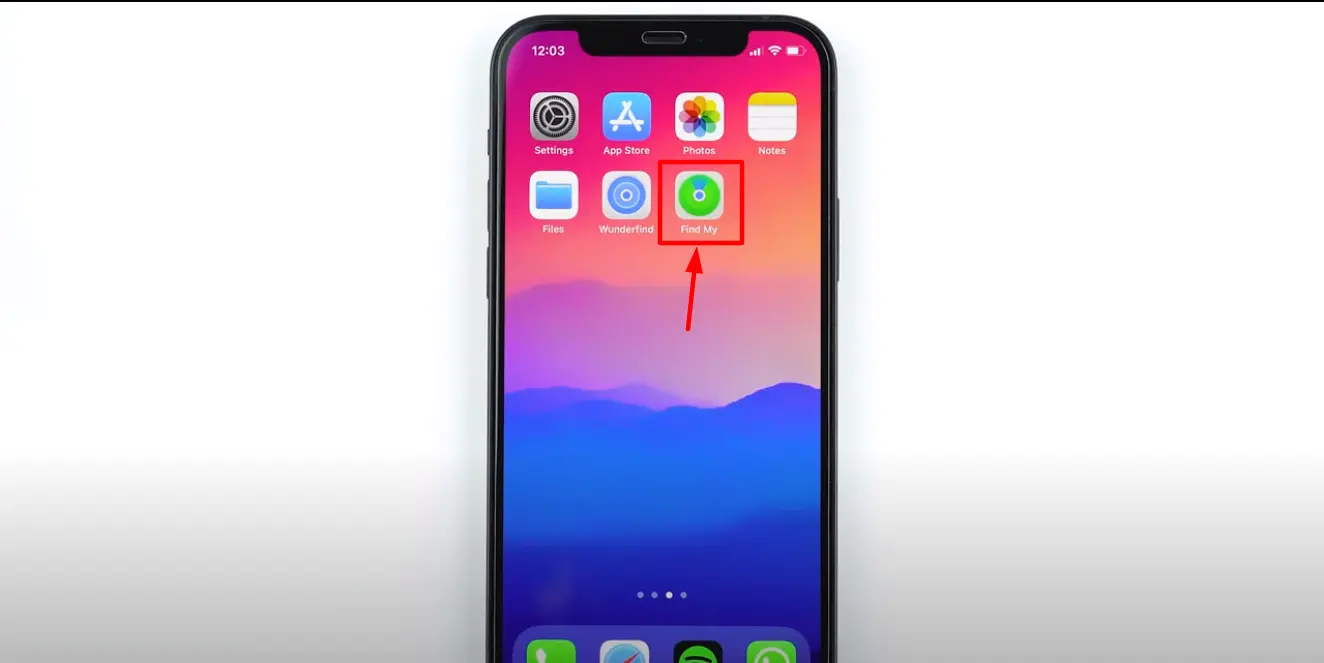 Step 2. Once you launch the application, navigate to the bottom of the screen and click on 'Devices.'
You will be able to see the list of devices that are connected to the application. Choose your AirPods from that list.
Step 3. You will now be able to see the most recent location of your AirPods on the map.
You will even be able to see the street address and when the AirPods are offline/dead, you will still be able to see the last known location before your AirPod battery ran out.
You can navigate the directions on the map, and if you are lucky, you may find your AirPods.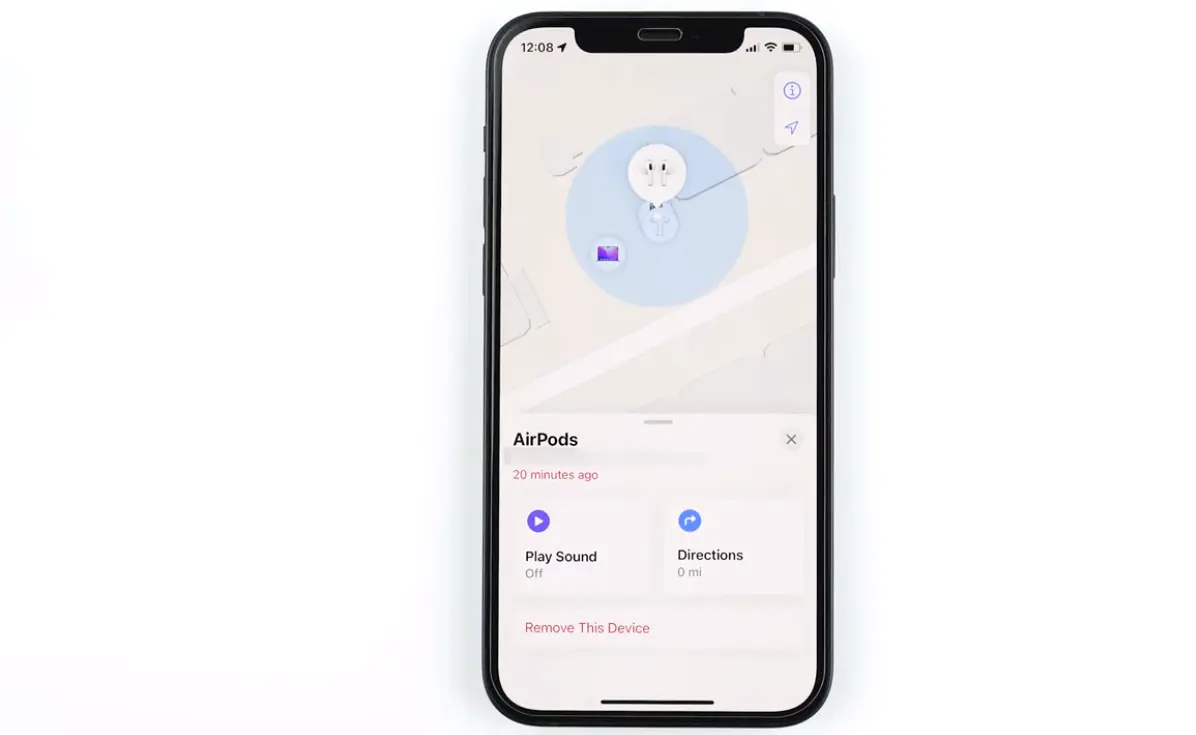 Step 4. Click on the option 'Play Sound' if your AirPods are somewhere close.
It will make a beeping sound that is not very loud but still sufficient enough to hear.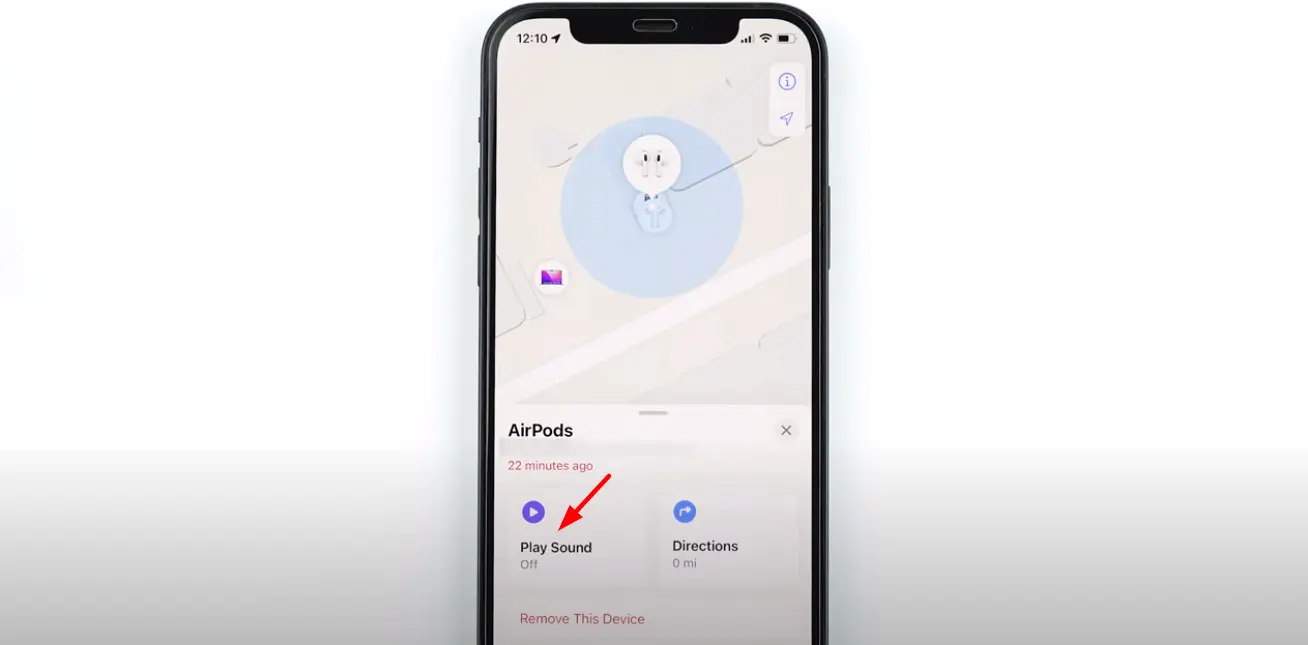 Method 2-  Keeping the notifications turned on in "Find My" app
Apart from locating your dead or offline AirPods using this application, there is another feature that you may want to explore.
Navigate to the "Device" section on the application, and select your AirPods to access the activity menu.
Now go to the "Notifications" section, and you should see a toggle button for "Notify When Found."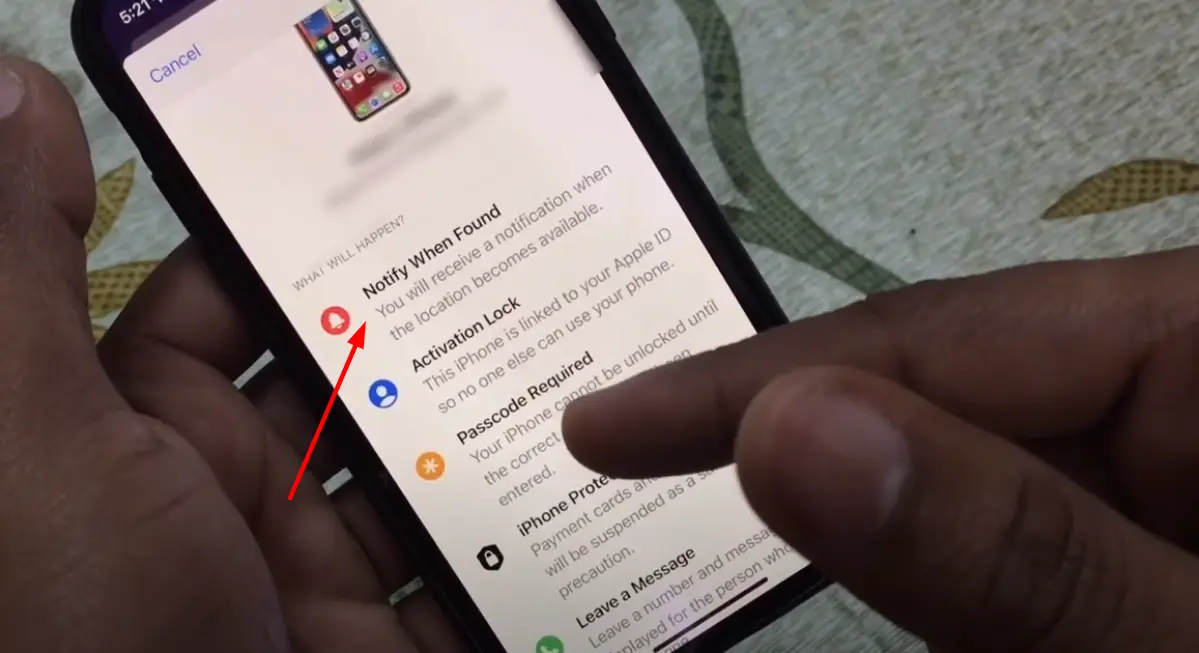 Switch on that toggle button so that you will get a notification immediately whenever your AirPods are connected to the internet next. Hence, even if someone finds your AirPods and charges them, you will be able to figure out their location.
Method 3- Turning on the "Left Behind" alerts
Using this technique will actually be more helpful if you perform it before losing your AirPods. The "Left Behind" feature is quite an interesting one that you should definitely know if you don't already.
Let us suppose your AirPods are connected to any of your iOS devices. Now, if they are positioned away from the iOS device they are paired with, you will receive an alert. Here is how you can activate the feature.
Step 1. Launch the "Find My" application and navigate to the Devices tab.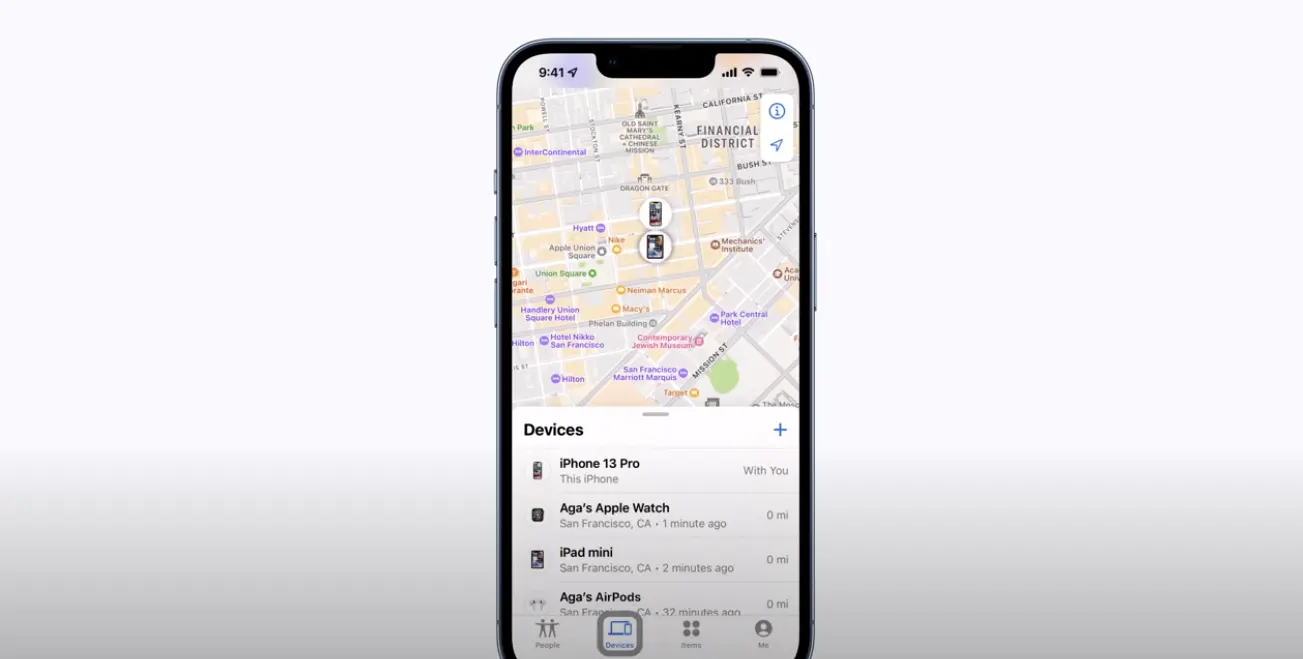 Step 2. You will see a toggle button for the option "Notify When Left Behind." Switch on the toggle button, after which it will turn green.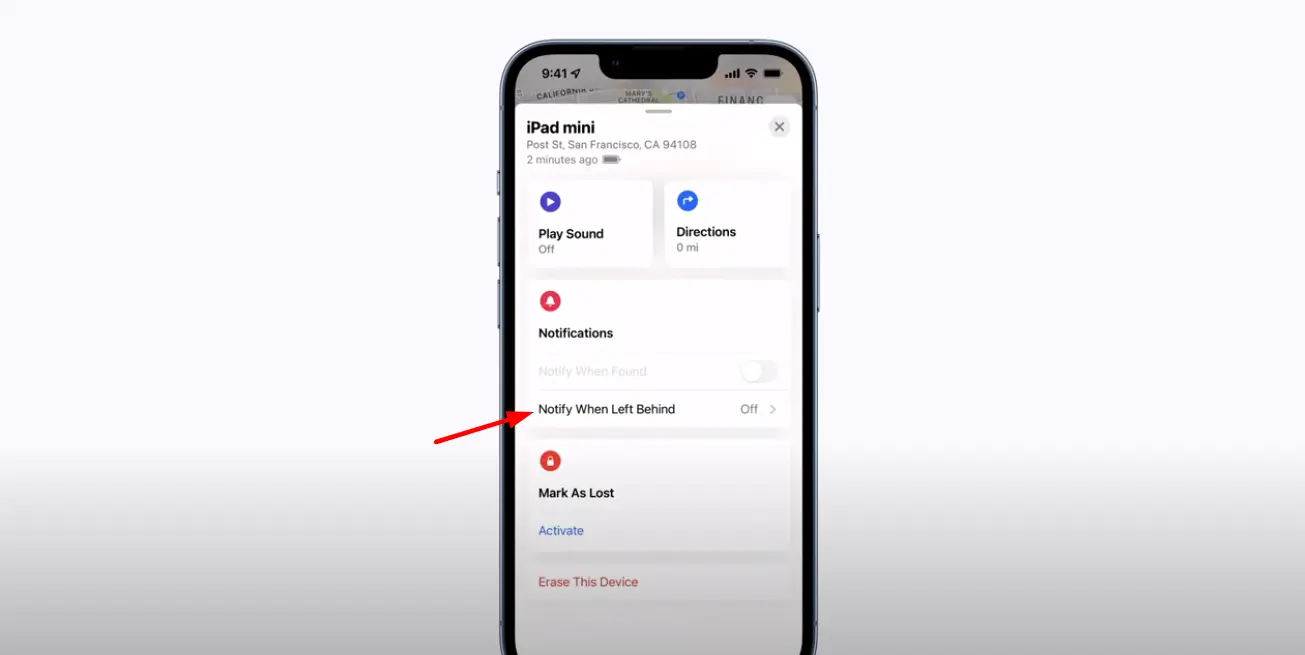 That's it! Now every time your AirPods are getting left behind, you will receive an alert on your iOS device.
This feature will not perform well when your AirPods are dead, but you will at least know when you leave them behind somewhere.
Method 4- Turning on the Lost mode on the "Find My" application
This is another useful feature that you can take advantage of when you lose your AirPods. All you need to do is launch the "Find My" application and navigate to the Devices section.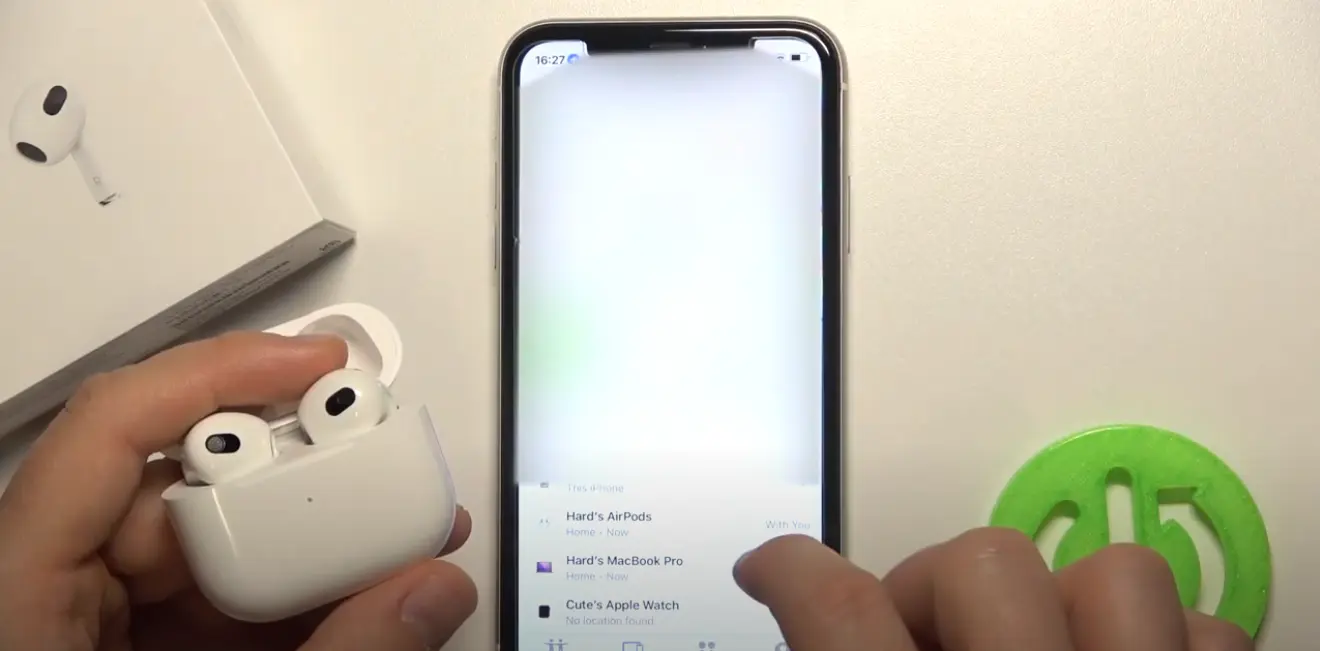 Once you are there, scroll down to the bottom of the screen and activate the "Mark as Lost" mode.
Once you activate this mode, the application will ask you to fill in your contact information, like your phone number and email, via which someone can easily reach you.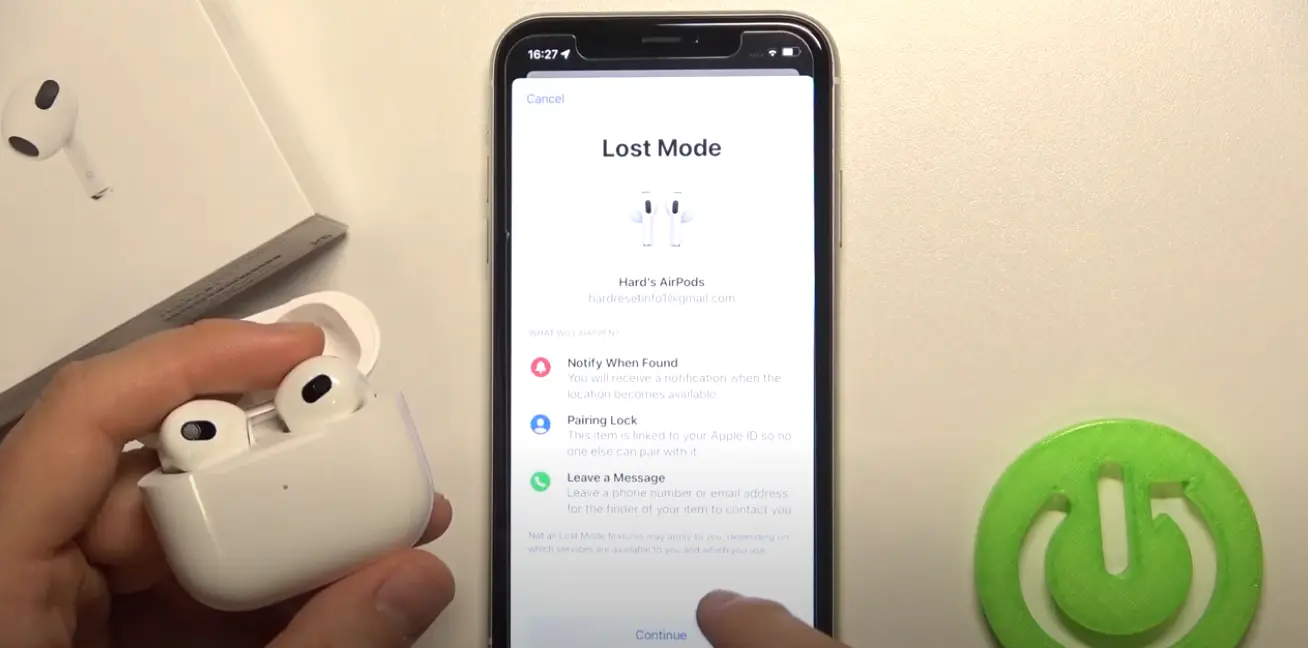 If someone finds your AirPods with the lost mode turned on, your contact information will be displayed on the device as soon as the person connects the AirPods with any device.
Then they will be able to reach out to you to help you get your AirPods back.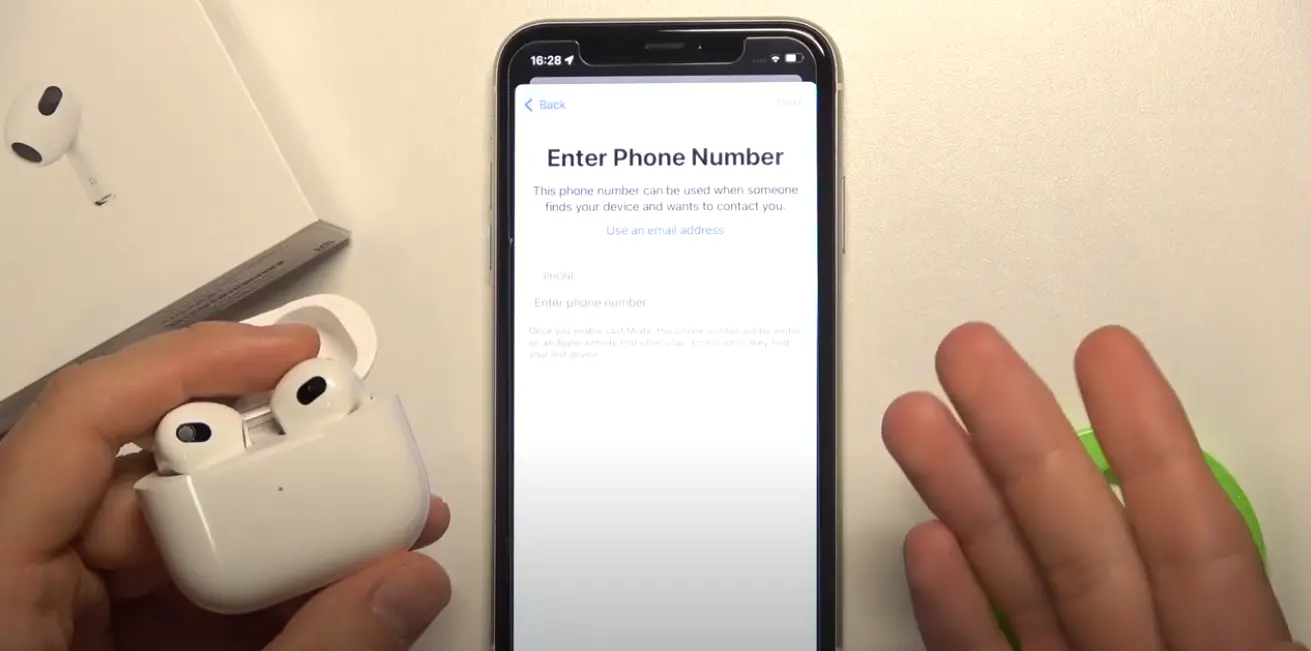 Method 5- Using iCloud on your browser
This method works similarly to the "Find My" application. And here are the steps you can follow to use it-
Step 1. Visit the link- icloud.com/find on your browser. You can use any preferred major web browser for this method.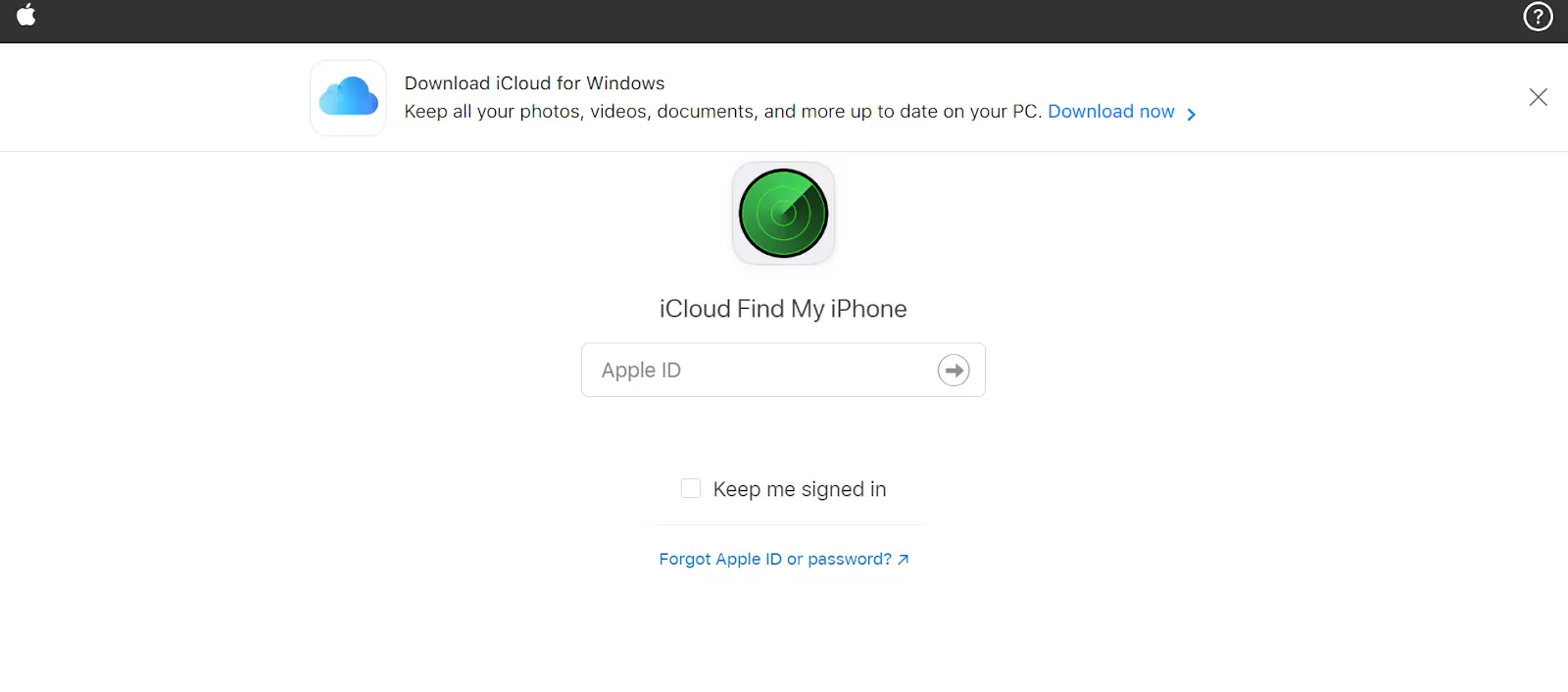 Step 2. You will have to use your Apple ID and password to log in to iCloud. If you do not remember the ID or password, you can try to reset it on that page itself by clicking on the forgot option.
Step 3. Once you have logged in, click on "All Devices" option located at the top of the screen.
After you do that, you will find the Apple devices mentioned at the bottom of the screen. Try to find your AirPods on that list by sliding up the screen.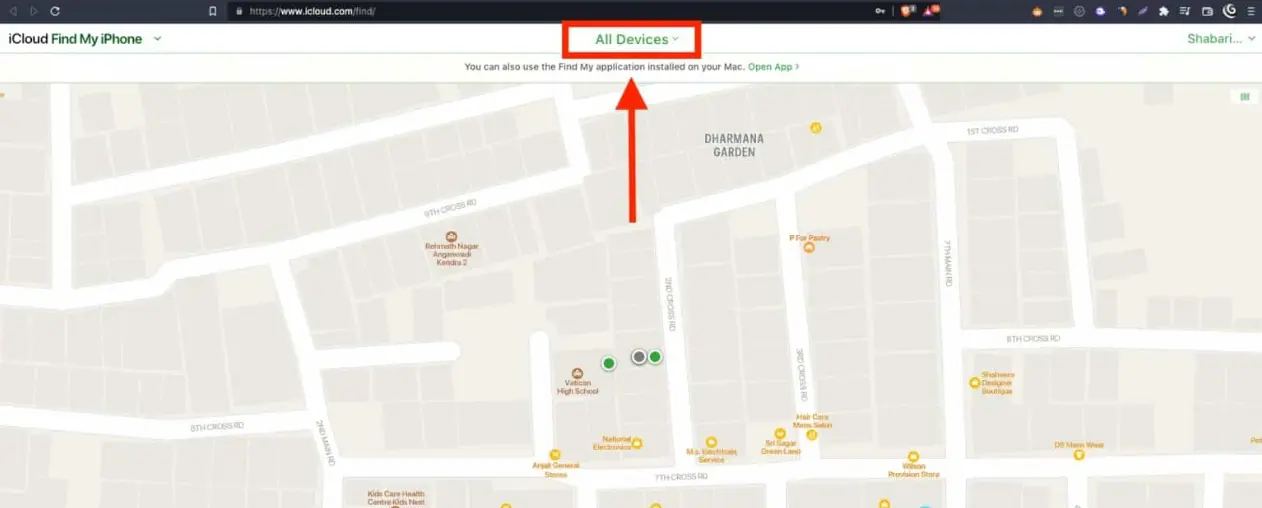 Step 4. Now select your AirPods. You will then see a map that indicates the last known location. Click on "Play Sound" to check if you have lost them somewhere nearby.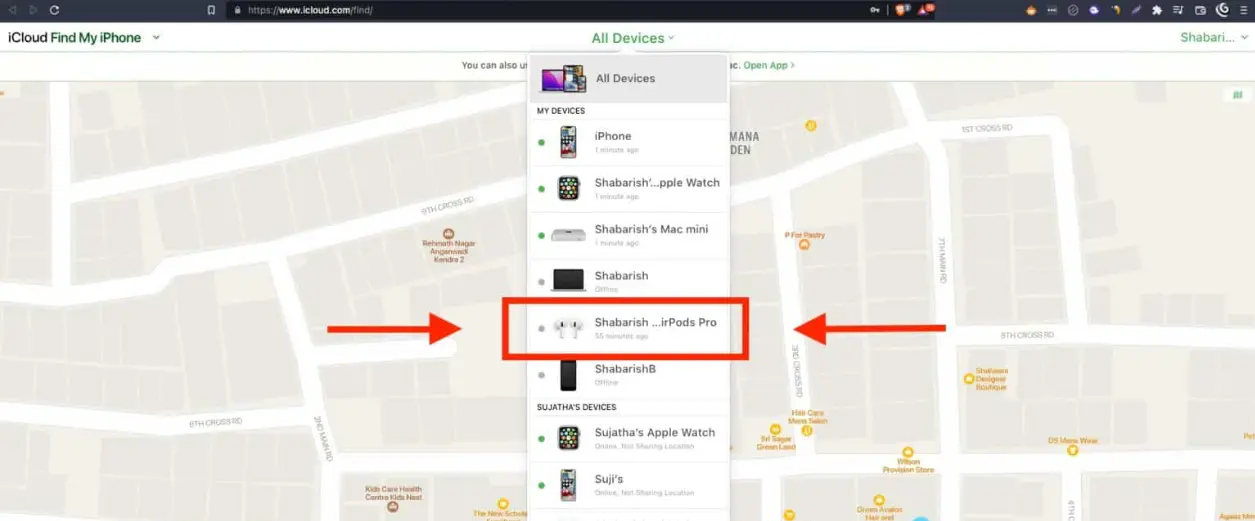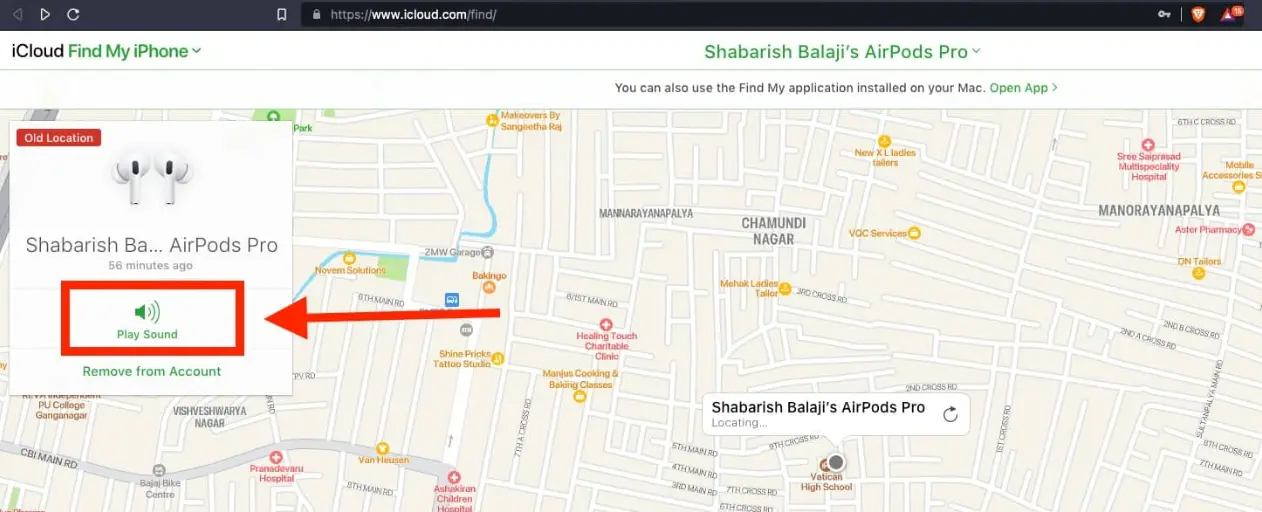 Method 6- Retracing your steps
It is natural to panic and be stressed when you lose your AirPods. But that won't help here, isn't it?
The next thing you can do is take deep breaths and try to open up your memory so that you can remember the last time you used the AirPods.
Did you use them inside the house? Or did you take them outside, maybe to the market? How many days has it been since you last used the AirPods?
Asking yourself these questions will give you better clarity about where your AirPods could be, and you can still find them like that.
If you are not able to remember the day when you used the AirPods for the last time, check for the places where you use them very frequently.
The chances of losing your AirPods in those areas are very high.
It could be in your car, the gym, your office, your bedroom, or even in your purses and backpacks.
Go through all the pockets and leave no stone unturned.
That's it! These are the methods you can follow if you want to know how to find AirPods when dead or offline.
If none of the methods work, the last resort would be to buy a new pair of AirPods. If you want just a single bud, Apple offers them in exchange for a lost fee.
However, if you have lost both the buds and the case, you'll have to buy a new pair at the normal price range.
If you want to be on the safe side and you do not want to lose your AirPods when they are in offline mode, I would recommend investing in Apple AirTag.
These are easily available on Amazon and work via Bluetooth connection. The battery they run on lasts for almost a year.
Secondly, if you lose your AirPods and they are within the Bluetooth range of any "Find My" connected Apple device in the world, you'll be able to find them.
Isn't that cool? Plus, they are not very expensive either.
Conclusion
Now you know how to find AirPods when dead or offline. AirPods are indeed a wonderful accessory, but make sure to take care of them properly, so you don't lose them.
I try to keep them in the same place always and inside the case so that I don't end up misplacing them.
And even though your AirPods have no battery and are offline, don't lose hope because it is not impossible to find them.
The methods mentioned above will help you try to find your lost AirPods in every possible way.
If none of the abovementioned solutions helped you find your offline and dead AirPods, you may need to consider buying a new pair.