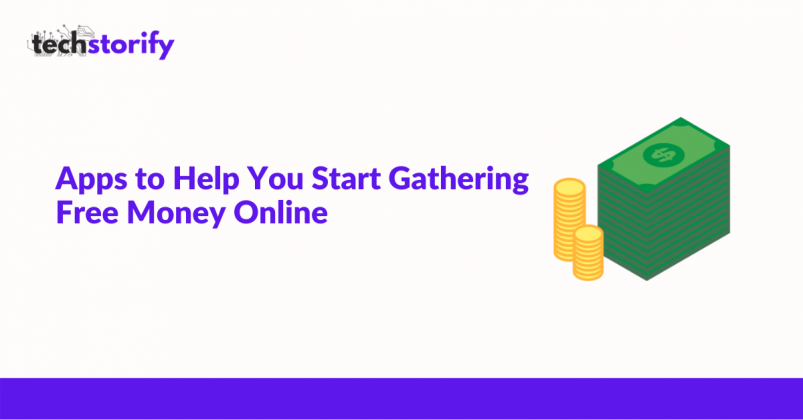 Thanks to technological advancement, it's now possible to earn free money online effortlessly. All this is achieved thanks to money-making apps that you can install either on your smartphone or computer. They are an excellent source of passive income and help you cover your daily expenses. Therefore, it shouldn't be any surprise that these apps that earn you free money have become popular among different people worldwide. In case you're not sure which particular apps you should look into, you're in luck. Here's an exhaustive guide on five apps you should consider to start making free money online.   
1. Fetch Rewards 
Are you tired of the often tedious and time-consuming clipping of coupons? If so, you should then consider installing the Fetch Rewards app. With this app, you earn free money by scanning your receipts and getting cash back on products you buy. But for you to save money, you'll need to make your purchases from Fetch's partner brands, including Knorr, Lipton, Kraft, Cottonelle, and many others.
Fetch Rewards also allows you to scan receipts from every huge grocer, including Target, Kroger, Walmart, and Publix. This app can also be used to scan receipts from convenience stores, liquor stores, big-box retailers, and club stores such as Sam's Club.
2. Field Agent 
Another great app that allows you to earn free money without breaking a sweat is Field Agent. You can download this app from Apple App Store or Google Play Store. To make money using the Field Agent app, all that you need to do is to answer consumer surveys, check prices, check in-store prices, and do in-store shopping.
You shouldn't ever worry about not finding a task to do on the Field Agent app, which pays between $1 to $12. However, you'll only get paid once your job gets approved, and you can withdraw the money via Dwolla or direct deposit.
3. Honeygain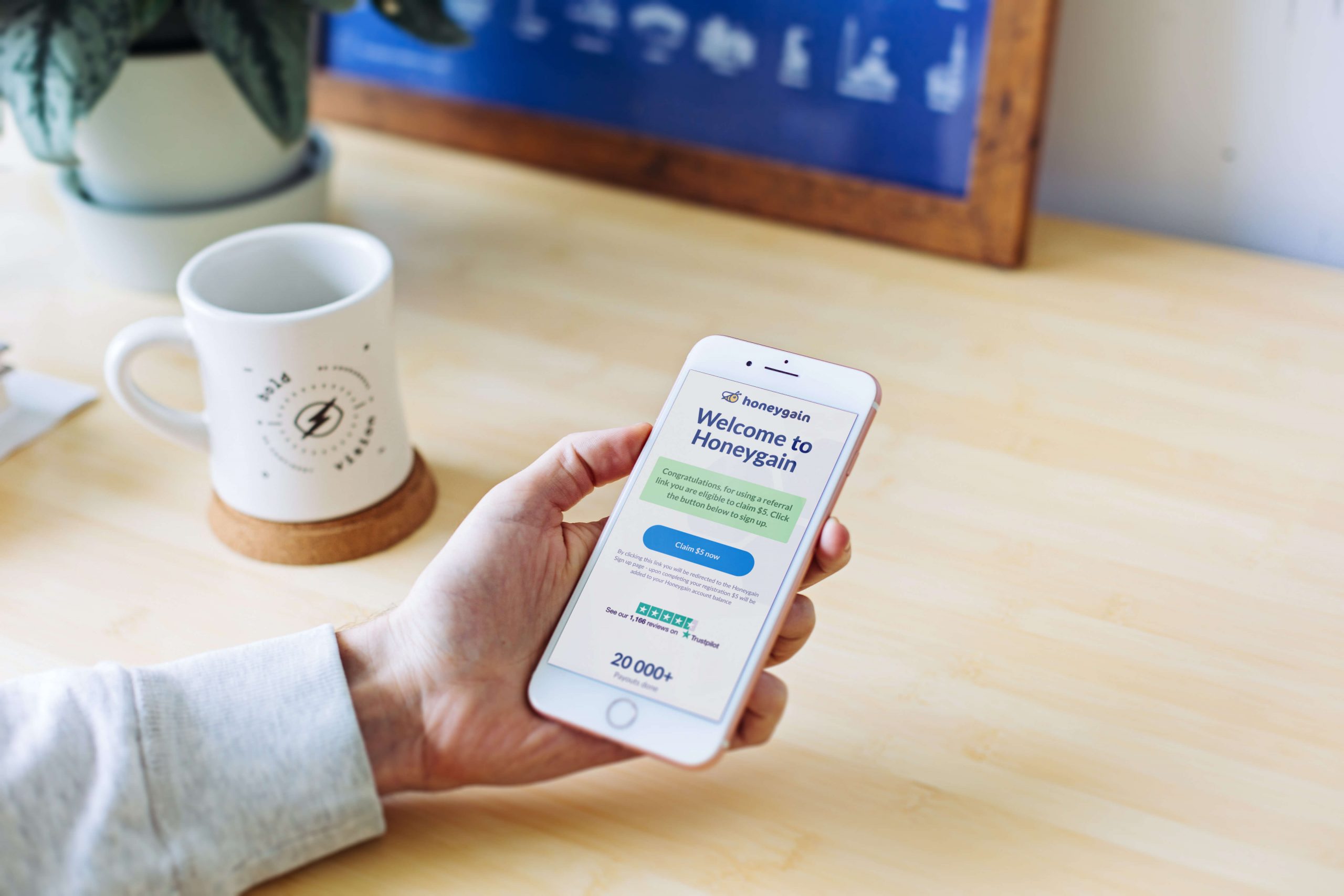 This is a crowdsourcing app for Android, Windows, Linux, and macOS devices. To earn money using this app, you are required to download it and share your unused Internet connection. And if you have an unlimited data plan or fast Wi-Fi, this is undoubtedly music to your ears since you can leave this app running in the background, earning you free money.
The Honeygain app also enables you to make money when you share your Internet connection for content delivery which helps the app's clients reach geo-blocked content like videos. You can also boost your earnings by referring your friends: if any of them signs up, you'll be given 10% of their earnings.
4. Quiz Rewards 
Are you a fan of trivia games? If that's the case, then Quiz Rewards is one app you should consider installing on your devices to earn free money. There are a total of 16 different categories that have more than 45,000 questions you need to answer. The various games you'll find include flag quizzes, riddles, puzzles, true/false, and multiple-choice questions.
After downloading the app and registering, you'll see several tournaments that earn you in-app reward coins and gift cards. The amount of winnable coins in each tournament usually differs and ranges between 10 to 5000 coins, with 1000 coins being equivalent to $1. If you're among the top 3 position holders, you're given gift cards that have a value of $50. You're only given two attempts each day to participate in different tournaments. And to get more attempts, you'll need to either make in-app purchases or watch ads.
Other than partaking in tournaments, you can earn coins by doing PVP matches against random opponents or your friends. When plating this match, you'll be required to stake 5 or 10 coins, and the winner gets the other player's coins.
Therefore, Quiz Rewards allows you to not only make free money but also increase your knowledge while still having fun. You can redeem the accumulated coins for gift cards, exclusive deals, coupons, and giveaways.
5. Slidejoy 
This app can only be downloaded on Android devices and earns you free money for merely seeing ads. And given the rising number of digital advertisements you are exposed to every day, getting a chance to make money in the process is much welcomed.
The Slidejoy app works by displaying ads on your phone's lock screen, which changes every time you check your smartphone. By swiping up, you'll see a different ad; sliding right allows you to access the home screen while sliding leftwards gives you more details about a specific ad. 
When cashing out, your earnings will be donated to the charity programs sponsored by Slidejoy or sent to PayPal.
Takeaway 
Making money online is quickly being embraced as a legit way to make money. If you still weren't convinced, this article has just highlighted five great apps that can push you to have a change of heart. Among all the available options to earn free money, the Honeygain app is the best option. This is the case since it provides you with more than one way of generating passive income as well as not requiring you to do anything to earn free money.