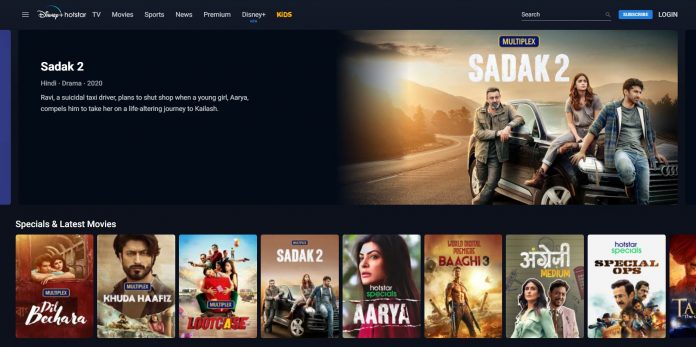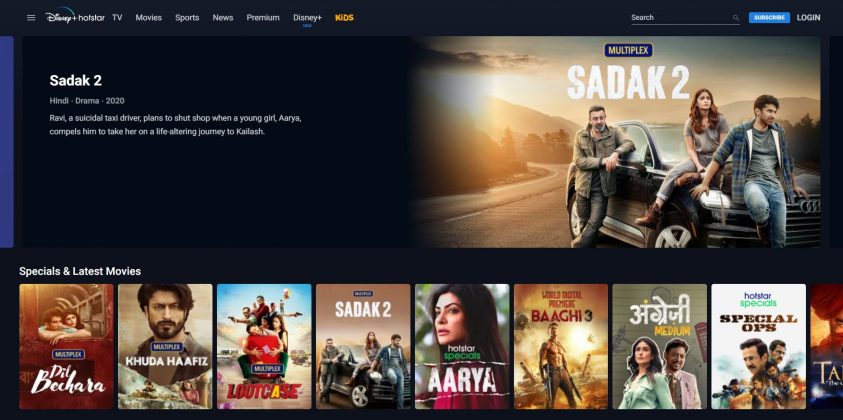 Vacationing abroad is always a rewarding experience. You get to enjoy different cultures, eat amazing food, and see historical sights you won't forget any time soon.
Is there anything that could make that better?
Well, maybe being able to enjoy your favorite shows and movies on Hotstar without dealing with annoying geo-blocks. Nothing like relaxing with an episode of your favorite series in your hotel room after a long day of sightseeing.
If that sounds like a dream come true to you, we have great news – there's actually a very simple way you can unblock Hotstar abroad. We'll tell you about it (and answer other relevant questions) in this quick guide.
How to Unblock Hotstar Anywhere in the World
It's really simple – just use a VPN. It's an online tool that hides your IP address and encrypts your traffic. To get around geo-blocking, you just have to connect to a VPN server in India. Once you do it, you'll communicate with other sites using the server's IP address. Since it's an Indian IP, any site you visit will think you're located in India.
How does that work, exactly?
Basically, the VPN server acts as a middleman between you and Hotstar. It intercepts all your connection requests and forwards them to the site on your behalf. Because of that, Hotstar will think the server is the source of the requests. So, it will only see the VPN's IP address.
Just remember not every VPN will work with Hotstar. The site has pretty powerful detection and blocking in place, so it can easily blacklist VPN IPs. So you should only use the best VPNs to connect to India's hottest streaming platform.
Can You Unblock Hotstar with VPN Servers from Other Countries?
After all, the site works in other places too, not just in India. So you should be able to use a VPN server in those countries to unblock Hotstar, right?
That's true – Hotstar also works in Indonesia, the US, the UK, Canada, and Singapore. So you can use VPN servers in those regions too.
But here's the thing – you won't get the same experience. Instead, you'll have access to a more limited selection of shows and movies. Most of the content you see on Hotstar in India is only available there.
Also, if you have a premium account, you won't be able to use it with servers from other countries. At the moment, the premium membership is only available in India.

Why Are My VPN Speeds So Slow When Using Hotstar?
VPNs are great unblocking tools, but they can, unfortunately, lower your original speeds. Your traffic is routed through another server before reaching the actual web server, after all. Plus, the encryption-decryption process takes its toll too.
Luckily, there are some things you can do to speed up your VPN connections:
Use a server that's near your location. Obviously, it has to be in India, but make sure you pick a city that's close. For instance, if you're vacationing in Sri Lanka, use a VPN server in Chennai or Madurai. Avoid servers in New Delhi or Kolkata because they're too far away.
Use lightweight protocols like IKEv2, WireGuard, SoftEther, and L2TP/IPSec. If you use a smartphone, definitely pick IKEv2 since it resists network changes (the VPN won't disconnect when you switch from mobile data to WiFi and vice versa).
If you can only use OpenVPN on your device, make it run over UDP. That protocol is much faster than TCP.
If possible, try to unblock Hotstar with a VPN over wired connections. WiFi speeds are usually slower – especially if your signal is too weak.
Does your VPN have a split tunneling feature? If it does, use it to force the VPN to only encrypt traffic from the Hotstar app or the browser you use to watch shows on Hotstar, and ignore any other data. That way, there will be fewer data packets to encrypt and decrypt, so you should get smoother speeds.
Can You Unblock Hotstar with Tor?
You should be able to do that. You can use the Tor browser to access Hotstar as long as you use an Indian exit server. Unfortunately, there's no list you can pick the server from. Instead, here's what you need to do:
Click the SSL padlock icon to the right of the URL bar.
Look for Tor Circuit (that's your Tor connection)
Keep hitting New Circuit for this Site until your exit server (the fourth point in the circuit) is an Indian IP address.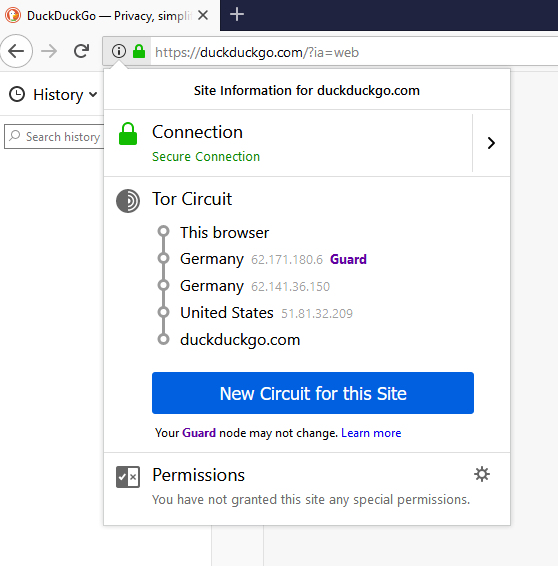 Unfortunately, we weren't able to unblock Hotstar with Tor. After 40 tries, we gave up on getting an Indian IP address with the Tor browser.
We saw other people on Reddit saying they managed to do it, though. So it's definitely possible. Though, keep this in mind – if you manage to do it, you'll have to put up with very slow speeds.
Why?
Because Tor encrypts and decrypts your traffic multiple times. Plus it bounces it between at least three servers. Oh, and there are only around 6,000 servers for over two million users.
Overall, not a recipe for smooth speeds. In our opinion, you're much better off with a VPN.
We had no problem getting 50-70+ Mbps speeds with VPNs. With Tor, on the other hand, we barely went over 1 Mbps (we usually hovered around 0.70-0.80 Mbps). That's not enough for decent streaming at all. For reference, Netflix recommends 25 Mbps for Ultra HD streaming.
How Do You Like to Unblock Hotstar on Vacation?
Do you use VPNs just like us, or do you rely on other methods? If you know other ways to unblock the site that work, please tell us about them in the comments.