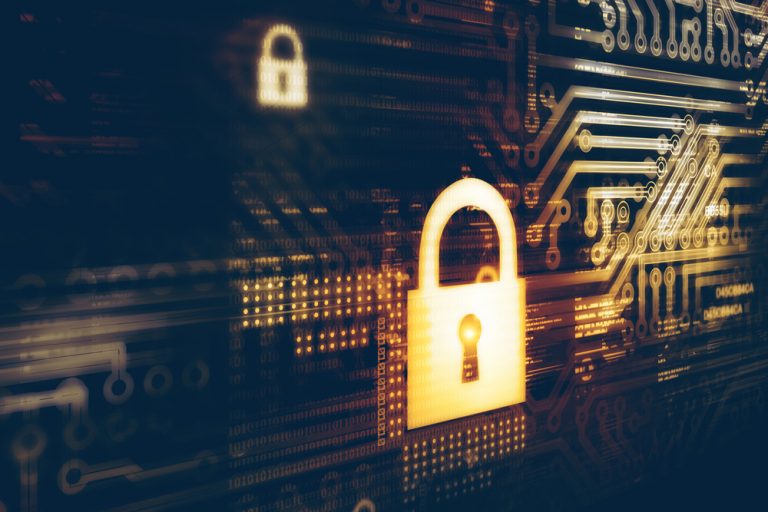 The wild spread of malware in the digital world today, calls for enhanced security options. Various antivirus programs have been developed to minimize threats and effectively protect your sensitive data.
While antiviruses narrowly focus on malware protection, top-rated internet security offers more than just that. These programs' services are usually not the same and slightly differ depending on the developer's policies.
The Difference Between Antivirus & Internet Security
Internet security suites add more features to provide an extra layer of security. You can get advanced scanning, network protection, and vulnerability search.
Additionally, you may have access to anti-keyloggers, two-way firewalls, VPNs, parental controls, ad-blockers, and extras such as anti-spyware modules, safe banking, ransom protection, webcam and mic protection.
While these additional features can improve your device's safety, you should know that they demand more of your hardware. If you own an old computer, you need to take a free trial before making any special commitments to a product.
You can also use entry-level antivirus packages as they are not only convenient for your hardware but also affordable.
Basic and Advanced Security Suites
Usually, internet security companies make security packages of varying prices. This allows clients to choose what meets their specific needs and wallets. In most cases, you can find at least three plans available. These include a basic security suite, a standalone antivirus product, and an ultimate plan that carries plenty of extra features.
While getting entry-level suites may provide you with the basic features you need, you may still have to get the most expensive tier. The top-tier product comes with optimization tools, password managers, file shredders, a VPN, and data encryptors.
What are the Best Internet Security Parameters?
1. Anti-Malware
Combating malware is one of the most important roles of any antivirus suite. If your device is not properly protected against modern-day malware, it will be vulnerable to attacks and threats aimed at stealing your money.
Whatever security suite you choose, it should offer real-time protection and defence against zero-day attacks. You can analyze if the product is worth buying by checking its performance from the results obtained by third-party tests.
2. Adware
Adware is not nearly as dangerous. However, it's quite annoying as it causes persistent pop-ups while you're surfing on the internet.
While adware can be regarded as harmless, it might contain malicious code that is a real danger to your system.
If you're using free antivirus, you should know that these do not come with spyware and adware protection features. For this reason, a paid version is the best option.
3. Anti-Spyware
Spyware is an emerging threat that poses a serious threat to computer devices. It can hide deep in the roots of the operating system, collecting data like logins and passwords, and sending it to the hacker. More robust anti-spyware features will effectively prevent that.
Firewall Choices
The role of firewalls is to find vulnerabilities in your network and prevent external threats from breaching in. They also keep tabs on your apps and stop them from having unauthorized access to the internet. If you're using Windows 10, be informed that the built-in firewall will protect your network but won't manage your apps.
Unfortunately, many paid internet security suites exclude a firewall. They depend on the Windows firewall module to facilitate everything.
You should look for internet security suites that have two-way firewalls. These can protect your networks in the background without bothering you.
Also Read: Best Firewalls For Small Businesses
Phishing and Privacy Protection
The word "phishing" is used to describe websites that manipulate users into sharing their private credentials. The websites are fakes but are designed to look like exact copies of online dating resources, legit banks, and more.
When you enter your information such as logins and passwords, the fraudsters will take and use them to access your accounts. Even if you have powerful virus protection, you're still vulnerable if it lacks anti-phishing modules.
Anti-phishing protection helps to detect websites that look suspicious before you visit them and immediately send warnings. The antivirus can also automatically block fraudulent resources to avoid harm. The additional features, like anti-keyloggers, online banking, and ID protection modules, give the user an extra layer of privacy protection.
VPN
Previously, VPN's were only used to mask your activity on the internet. This would prevent government agencies, hackers, and your Internet Service Provider from monitoring your actions.
Today, VPNs can also be used to download torrents and access content that is geo-restricted. This includes streaming platforms such as Netflix and HBO that impedes your access to content based on your geo-location.
Most antivirus software comes with VPN's (Virtual Private Networks). However, it would help if you were sure that the VPN provider is user-oriented. They shouldn't belong to intelligence alliances.