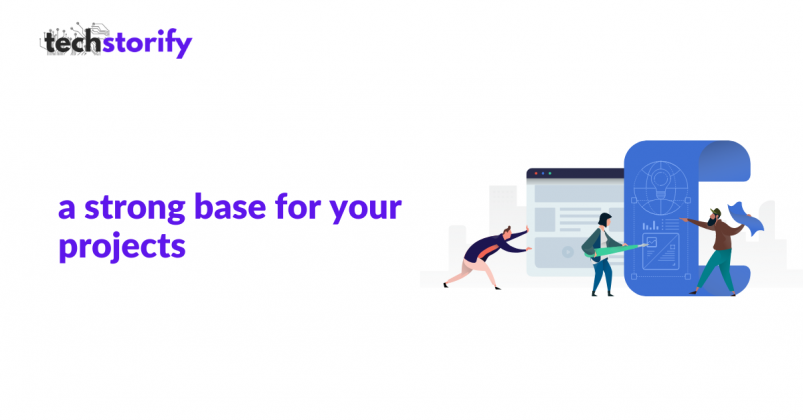 The pandemic triggered work from home culture.
It has become the key to success for all companies around the world. Now, if you want to ace working from home, you should ace project management and internal communications. You might have heard of various such platforms like Basecamp, Asana, Trello, Airtable and, etc.
We have published an article on Airtable Alternatives also. You can check it also.
How can a project management and communication tool help your business?
The answer is simple; it will make your operations efficient and effective. It will also help you to organize all the tasks in one place to have better clarity of what is happening.
However, it is critical to choose the best project management tool for your team. There are many factors while deciding such a tool: team size, Industry, Team divisions, nature of work, and many more.
Basecamp is one of the best tools out there to cater to your team. However, we have compiled a list of Basecamp alternatives.
Best Basecamp Alternatives
1. Avaza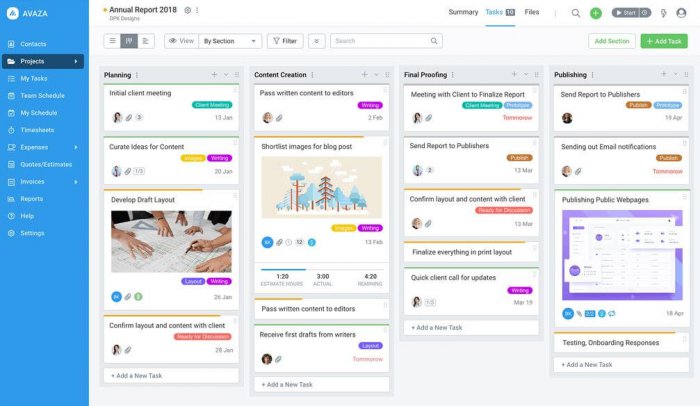 Avaza is an excellent alternative for Basecamp. If you need quick project creations, timeline break-up, and client management, Avaza is a great pick. The best thing about Avaza is that they have a vital client management feature, making it a complete tool as you can easily manage invoices and start creating projects accordingly. Everything under one platform can save you a lot of time.
2 – ClickUp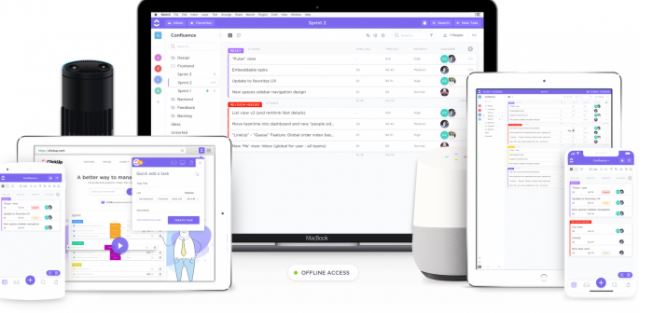 When we talk about Basecamp alternatives, one name that stands out is ClickUp. ClickUp is a project management platform similar to Basecamp and might be better with some exciting features. Usually, all these project management platforms are scary and complex to look at. However, ClickUp is sleek and easy to use.
You might be working on any team structure, ClickUp makes it easy for your team to organize any project effectively. Some of the features of ClickUp are – Assigned Comments, Multi-management, Priorities, Drag and Drop, and many more.
3. Quire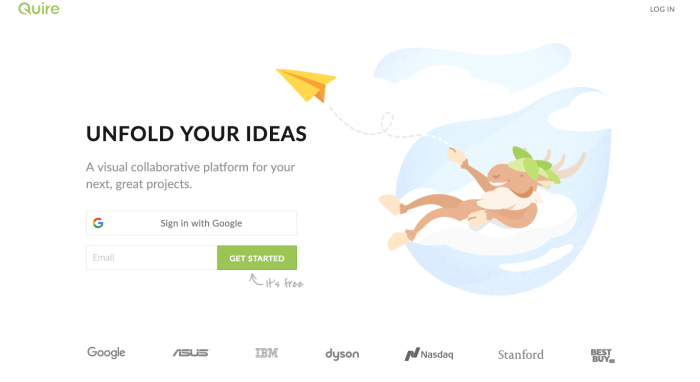 Quire is built for creative teams. It is a team specific free tool that can be used by anyone. A simple and elegant tool to help your creative team to brainstorm, create workflows, and deliver that big idea without any stress. Currently, they do not have any paid version, but they might plan something in the future.
4 – Teamwork Projects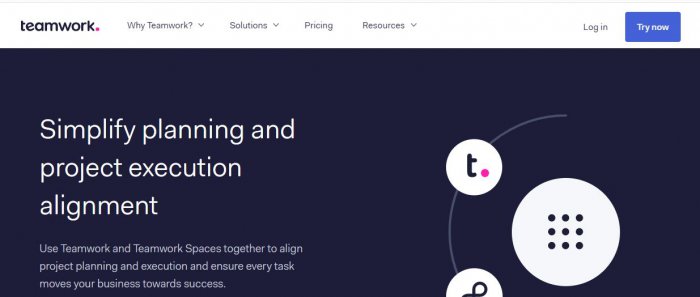 All the big brands have started using Teamwork projects because of the security and detailing features. It might be slightly complicated if you are new to using these project management tools, but we keep it one of the best Basecamp alternatives.
Another advantage of using Teamwork Projects is integration capabilities. It is an excellent platform if you need a reliable partner and leverages some of the enterprise tools that your company might already be using.
5. Wrike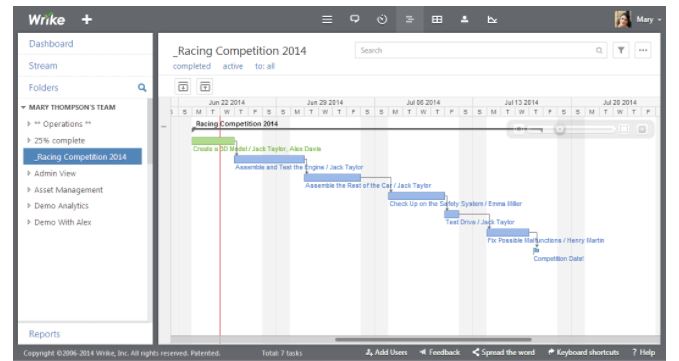 A lot of project management platform is missing the storage piece. It is usually integrated with Google drive. Wrike has integration capabilities with cloud apps like Drive and Dropbox, but their free plan comes with 5 users and 2GB storage.
If you find Basecamp challenging to use, then Wrike might be a little more complicated. But, this is due to the unique interface and features it comes with.
6. Asana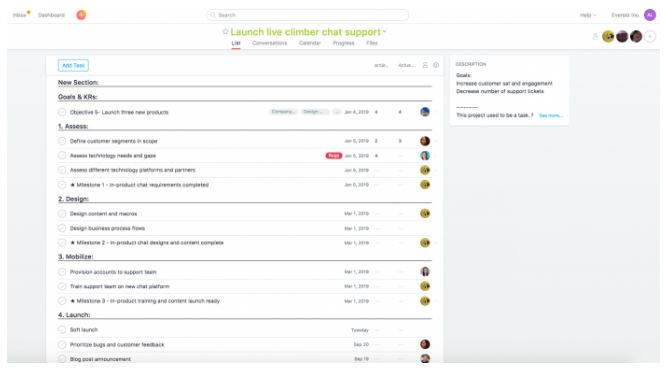 Asana is one of our favorite Basecamp alternatives. It is modern, sleek, and easy to use—seamless integration capabilities with Slack, Drive, and Zoom. Asana is simply the platform made for young working professionals. In short, it is cool!
Asana has a lot of templates that you can use for your project and also various view options. We love their calendar and timeline option. Suppose you are looking for a comfortable yet useful project management tool. Look no further.
7. Podio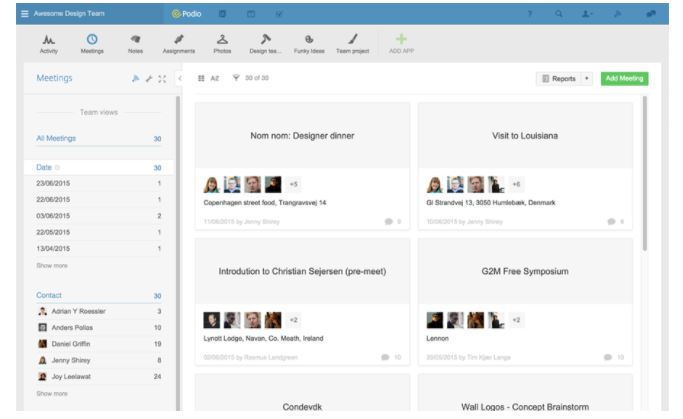 Podio is a complete project management and communications platform. If you want to onboard your clients to your projects then, Podio is a no brainer for you. With its exceptional file-sharing capabilities, in-built chat and video meeting options, and seamless integration with other business tools, Podio is made for top enterprises out there.
8. Trello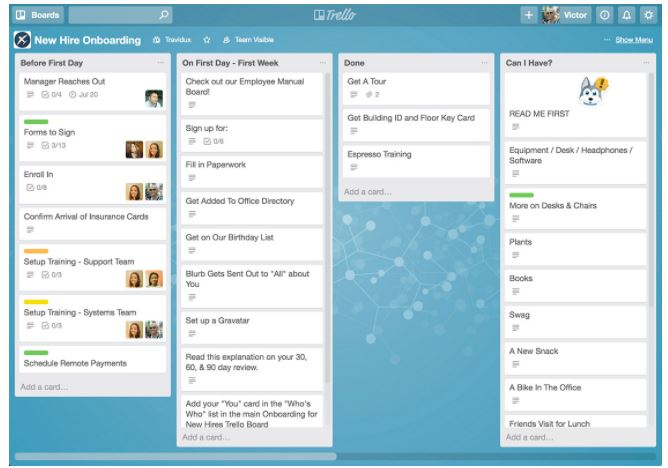 Trello is an immensely popular and simple task management tool. It is made for simple projects and small teams. It is the best free project management tool. The freelancing community is quite impressed by its simplicity. If you have a small team and less complicated projects in hand, then Trello might the best fit for you.
Made to simplify project management, we love their drag and drop feature. They were the trendsetters when it comes to using Kanban boards.
9. Monday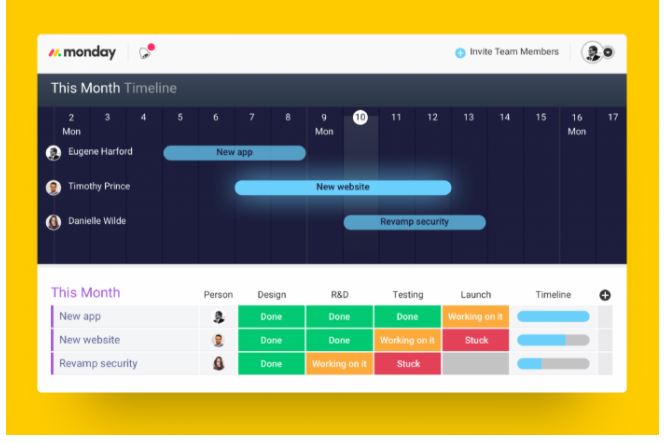 Monday is yet another great team and task management tool. Modern, simple, and practical are some keywords to define Monday. They don't have a free version, but you can try their free trial before upgrading it to the paid tool.
Communication is one of the best offerings Monday has. You can discuss and drive a conversation there itself.
Recommended – Monday Alternatives
Zoho Projects is one of the tools under the Zoho ecosystem. It is as effective as any basecamp alternatives mentioned above, with excellent team management capabilities and integrations. Zoho Projects is among some of the best project management tools out there.
Zoho projects have impressive collaboration capabilities that can make any complex task easy for your team. If you are using their entire ecosystem, then Zoho projects can be used even more effectively.
Wrapping Up
So, here were 10 Basecamp alternatives for you guys. There are certain factors while you decide on your company.
1- Simplicity – We all know that these project management tools can become slightly difficult to operate due to their complexity. So, pick the one your team might find easy to use.
2- Features – Always think about your requirements. There might be a tool that is entirely made for a specific team and might not help you. Pick the device that fits your team needs.
3 – Flexibility – A tool with constant updates and features will be more useful as digital is evolving every day.
4 – Price – There are a lot of free tools available. If you have a small team, always start from these free tools and upgrade your needs to save money.
5 – Security – We all know that data security is one of the most critical aspects of today's digital world. So, always check their security capabilities before you decide to invest money.