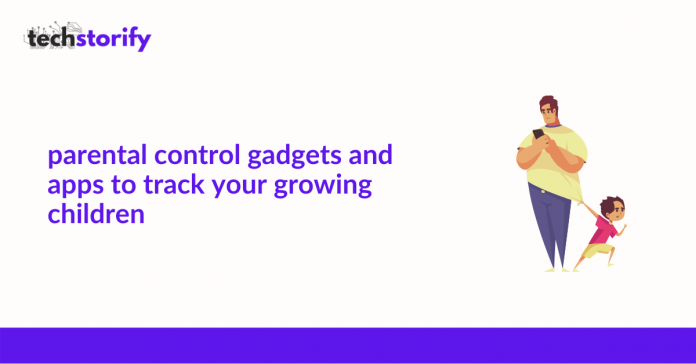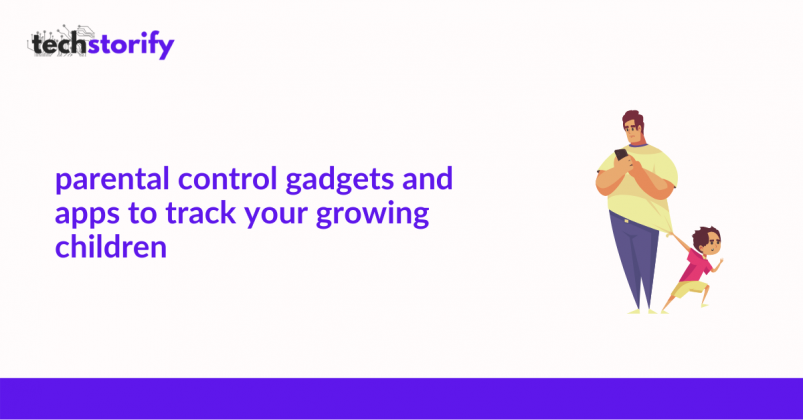 It is a truth universally acknowledged by parents that the world is becoming unsafe for their children over time.

Parents in this era must be aware of what their children do online and offline in real-time. Today, you can easily monitor all of their activities from the comfort of your home or office thanks to advancements in technology.

A child GPS tracker notifies you of a child's location and movement in real-time, unlike a parental control app that allows you to keep tabs on their online activities.

In this article, you will find an overview of the best parental control apps and gadgets for kids and teens along with an explanation of their benefits.

What are the types of Parental Control Gadgets and Apps for children?
There are a number of ways to keep your child protected and track them all the time. From smart gadgets to mobile apps, you have various options to do that:
Kids GPS Tracker Devices
You should attach a GPS tracking device to your child's clothes if you are a parent of a young child.
A click GPS tracking device keeps you worry-free whether you take your kids to the park or kindergarten. Taking your kid to a crowded place or travelling with this tracker can also be enjoyable.
Phone Content Monitoring and Tracking
The situation is quite the opposite for today's parents, who grew up without smartphones. Nowadays, kids start using phones at a young age and parents can't always accompany them.
However, it is also important to monitor their cellphone usage. For this, you can use a parental control app.
Smart Watch With GPS Tracking/Alarm
The smartwatch is no longer a luxury item. Teenagers can wear it while walking in a park or going to the gym.
You can track them even when they don't carry their phones if you provide them with a smartwatch with GPS tracking and an alarm system.
Web Filtering
Despite its numerous advantages, the internet can also be an unsafe place for children and adults alike. Protecting them from internet threats and dangers must be a priority.
Best Parental Control Gadgets & Apps To Track Children
Here is the list of best GPS tracker for parental control:
1. Jiobit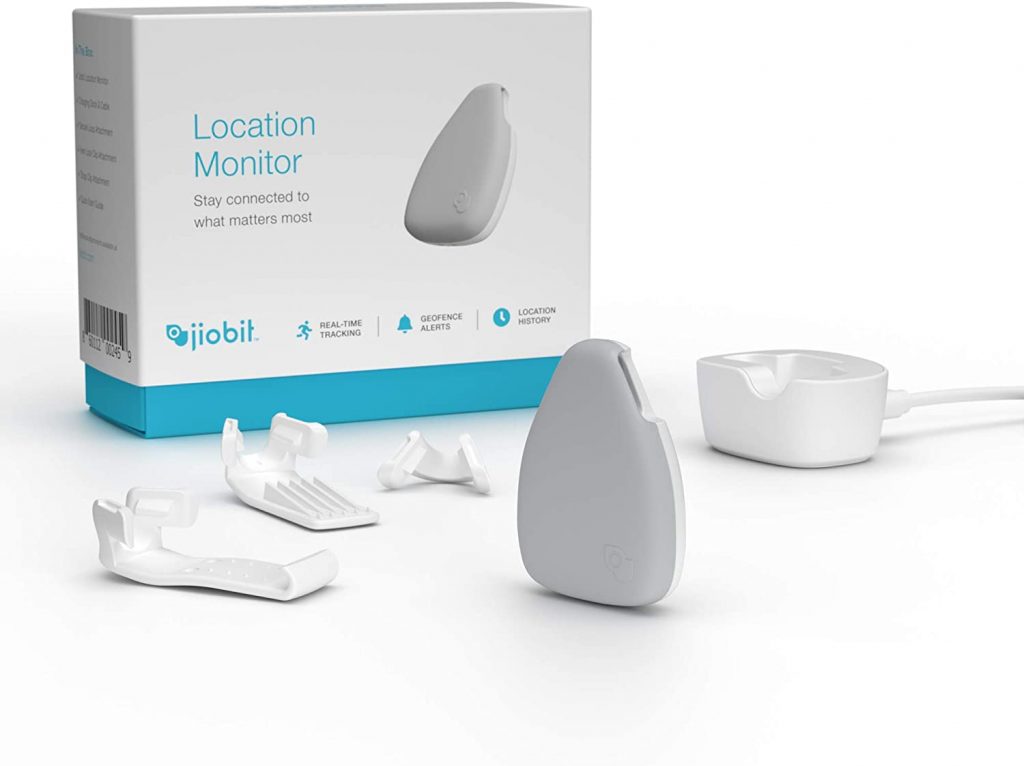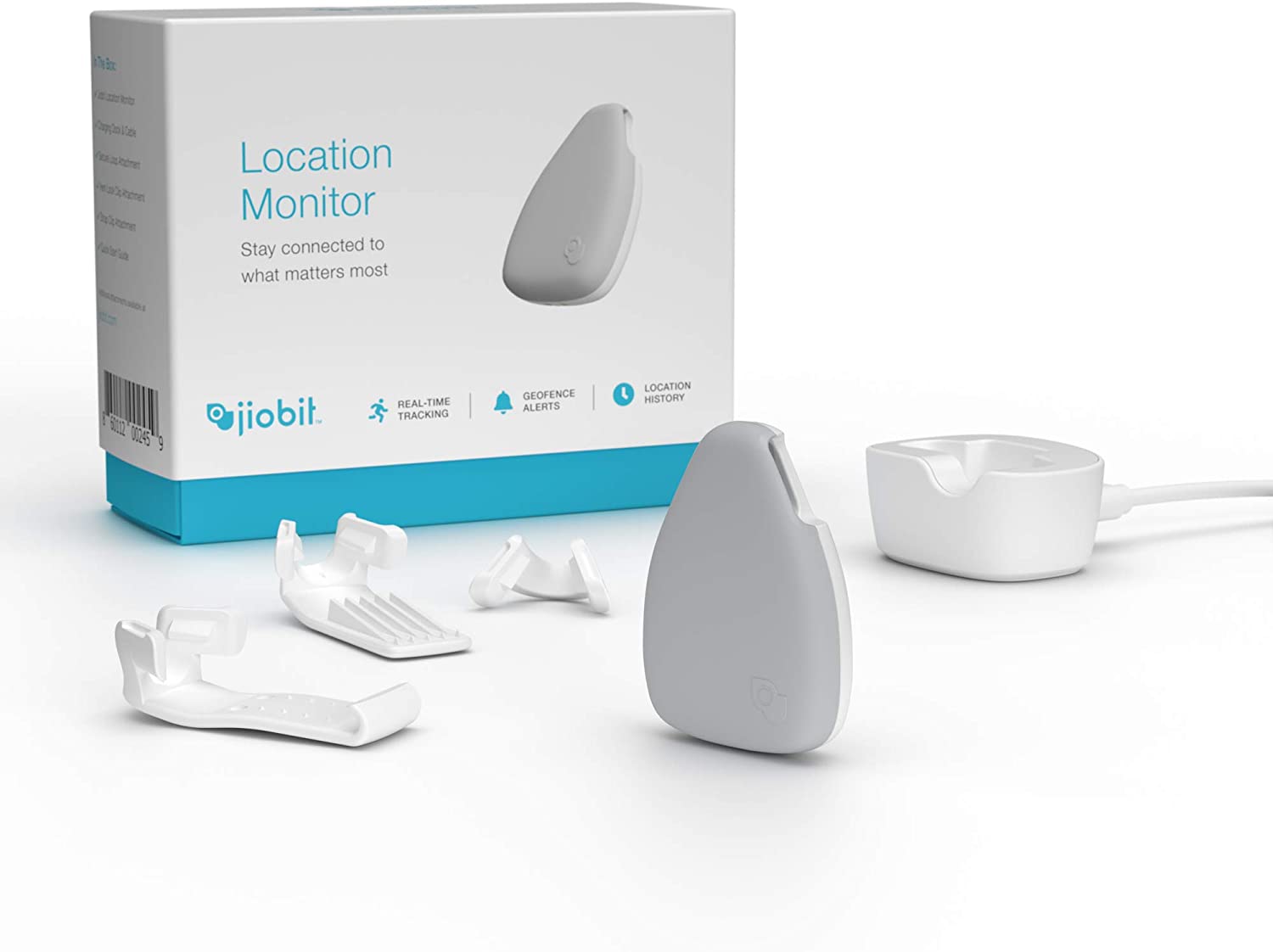 With Jiobit, you can track your child's whereabouts in real-time using a subscription data plan.
With Jiobit, you can locate your kids indoors and outdoors using cellular, GPS, Wi-Fi, and Bluetooth technologies. Despite its small size, this powerful tracker offers unparalleled data encryption and security.

For discreetly tracking your child's movements, this lightweight and durable device is ideal.
Additionally, you will be notified when they arrive and depart from school, home, and any other trusted locations.
It uses low power and supports 5G technology. Because this device contains small parts, it should not be used for children younger than 3 years old to avoid choking. Jiobit (Android & iOS) will display all updates.
2. AngelSense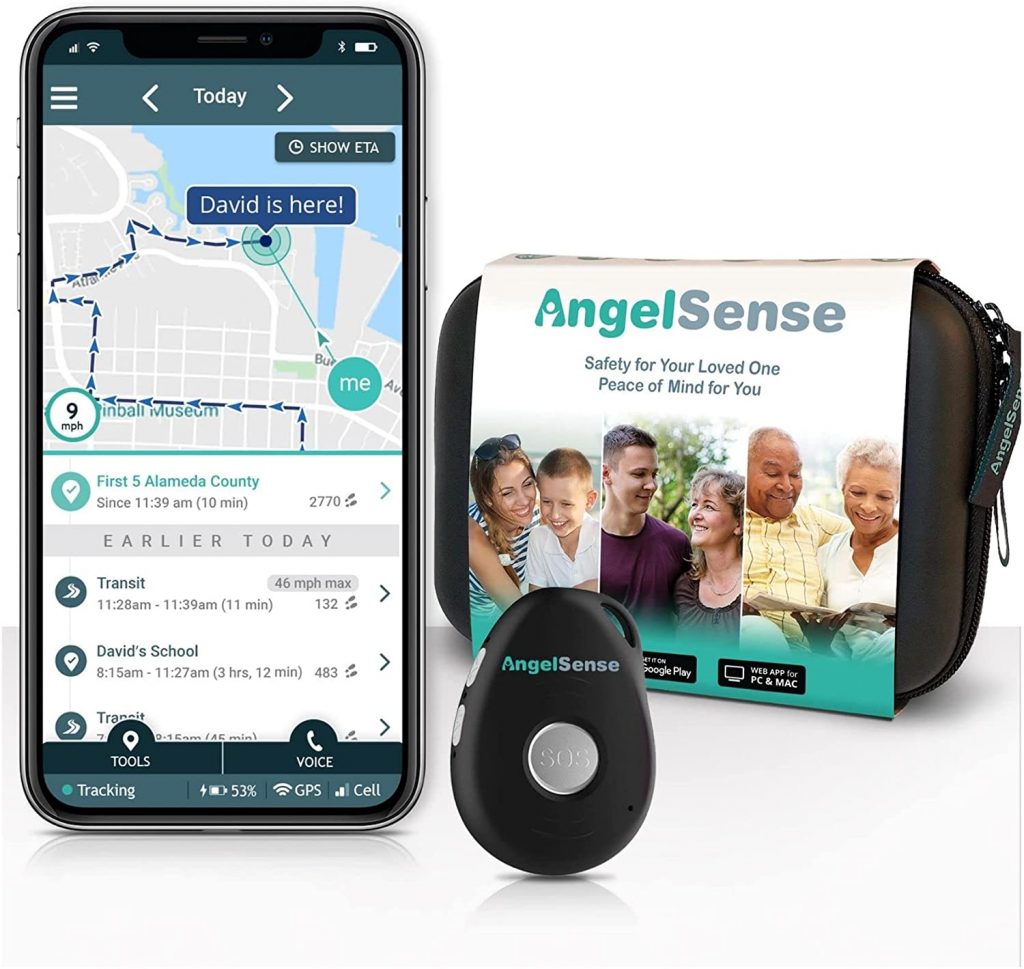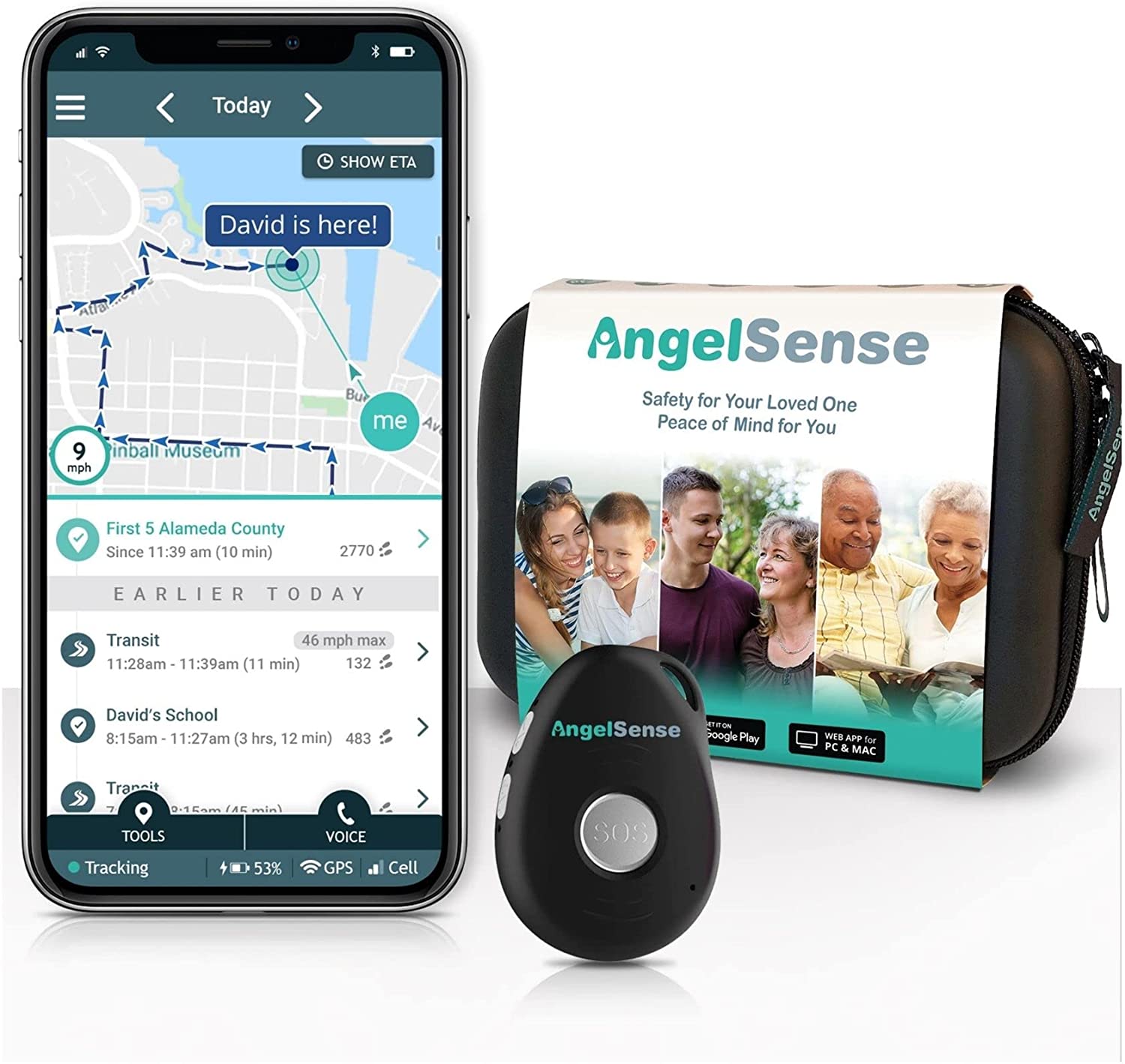 Now you can parent your special needs and autistic kids easier with AngelSense. With its advanced GPS feature, you can run non-stop, all-day monitoring. With it, you can talk with them using an assistive speakerphone.
The alarm can even be used to locate kids hidden in a crowd or lost in a crowd.
Its iOS, Android, and Windows apps allow users to track their results. An automatic place name can be added to a location using this device.
Using this GPS tracker for children, you can add guardians, choose preferred alert types, set permissions, and even turn features on and off as needed.
In addition, it automatically learns a user's daily routine and sends an alert when an unforeseen event occurs, such as an early arrival or late departure.
3. Tracki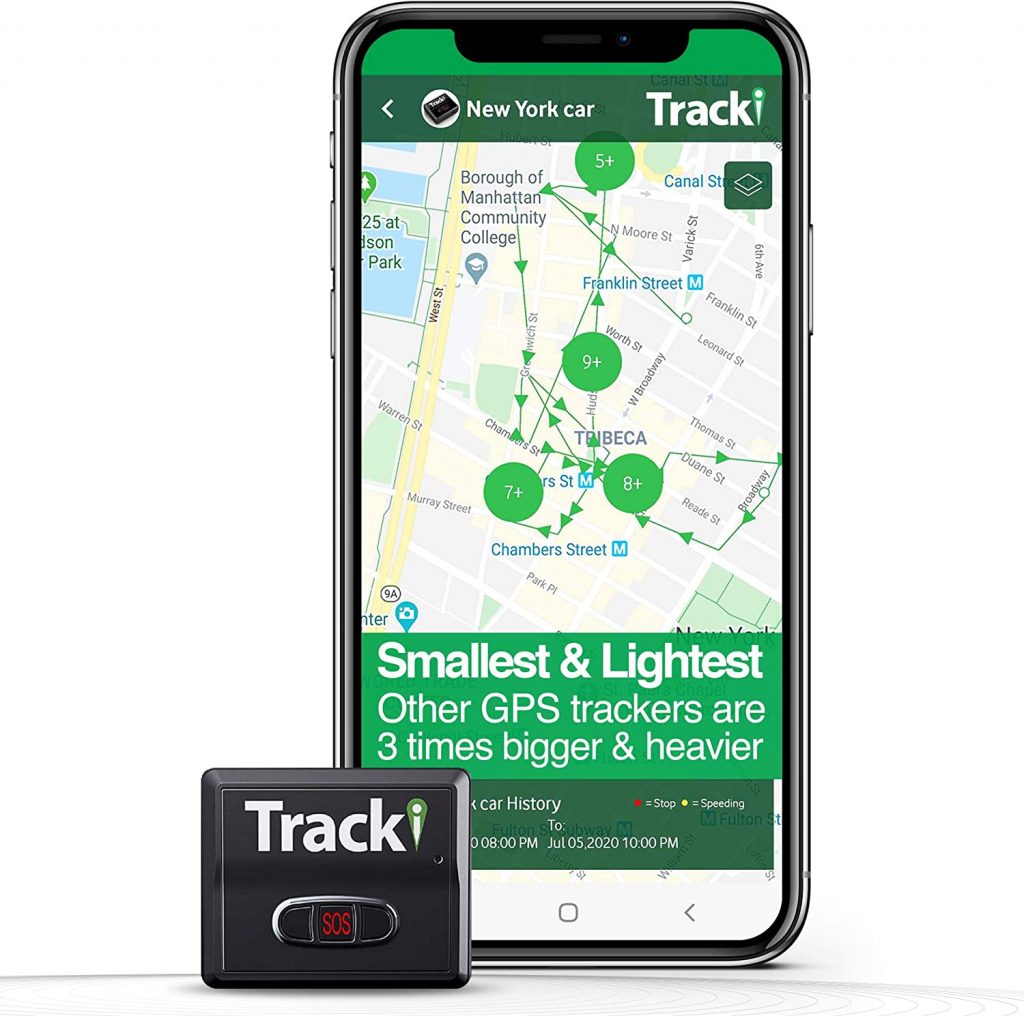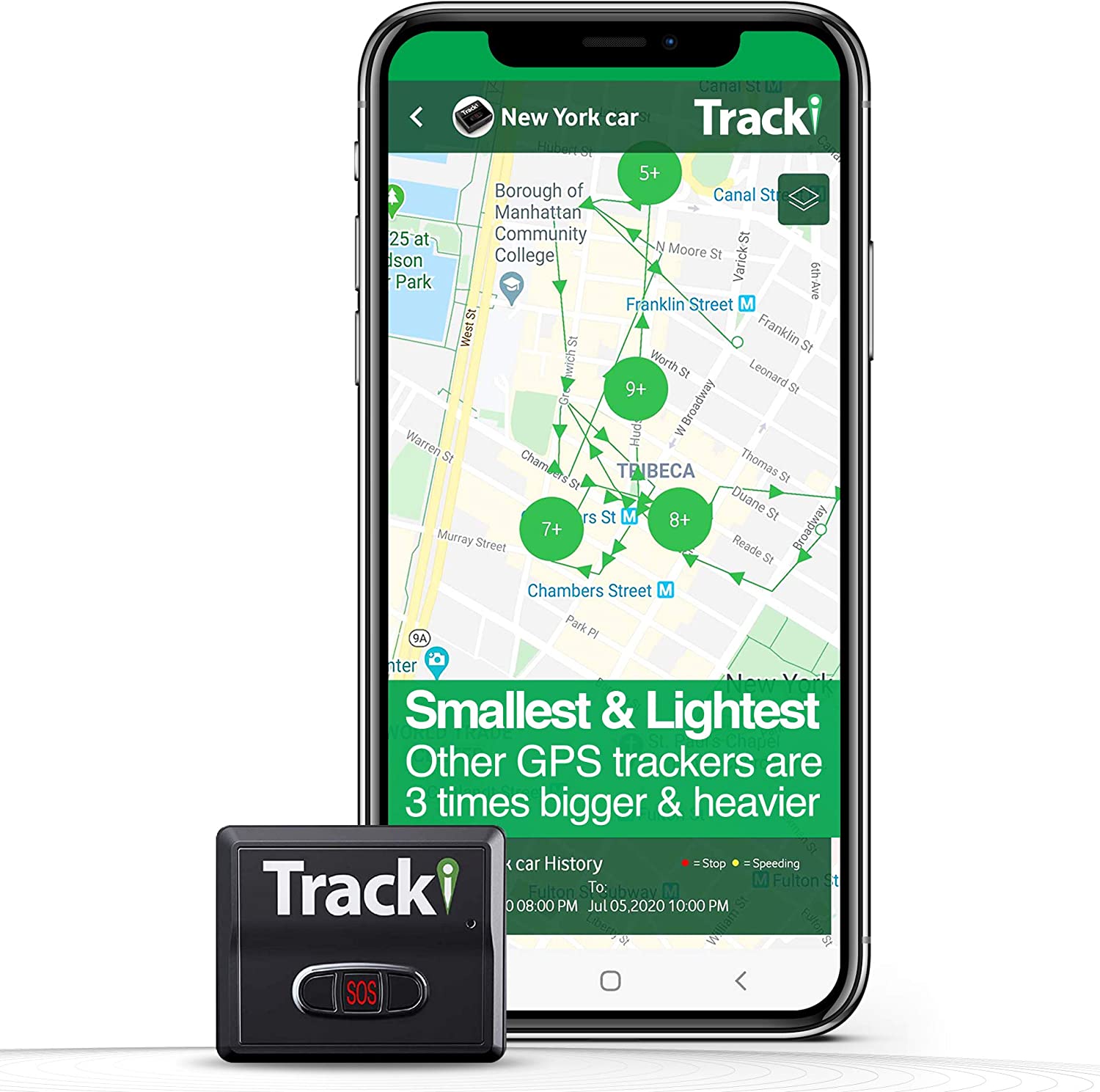 Using Tracki, you can track the location of your phone in real time, wherever you are. GPS is used for outdoor tracking, while WiFI is used indoors as a backup.
Small in size, Tracki is compatible with 2G, 3G, and 4G LTE networks to work wherever you are.
Apps for iOS, Android, and browsers as well as a waterproof silicone cover make this device easy to set up. However, there is a monthly subscription fee.
This GPS tracker for children will also notify you when your children cross any Geo-fence zones you set, and when they speed, run out of battery, or have an emergency via SMS, email, or push notifications.
4. Hoverwatch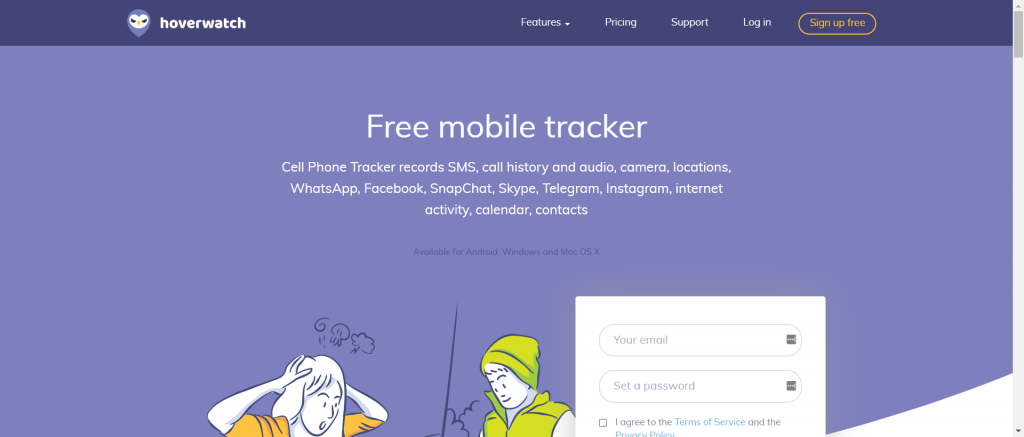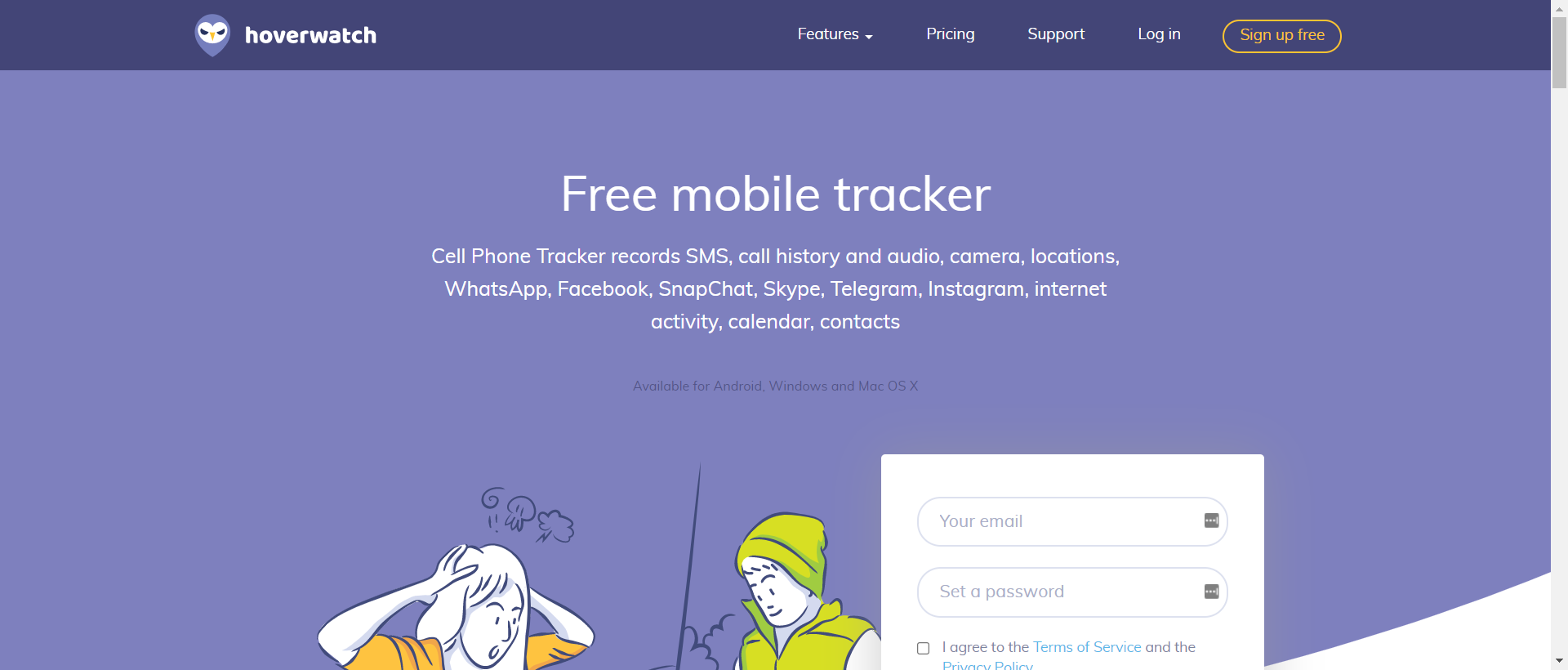 In order to keep track of what your children do on their phones, you can use the app Hoverwatch.
Android, macOS, and Windows users can log SMS, phone call history, location, internet activity, contacts, calendar data, and camera activity with this software.
The same tool can be used to monitor popular apps such as WhatsApp, Facebook,TikTok, Instagram, Snapchat, Tumblr, Telegram,Signal, Hangouts, Viber, WeChat, Reddit, Gmail, Line, BBM, and many others.
Invisibility is the coolest feature of this app. Since it continues to provide accurate data, the monitored phone is not able to identify it.
5. uMobix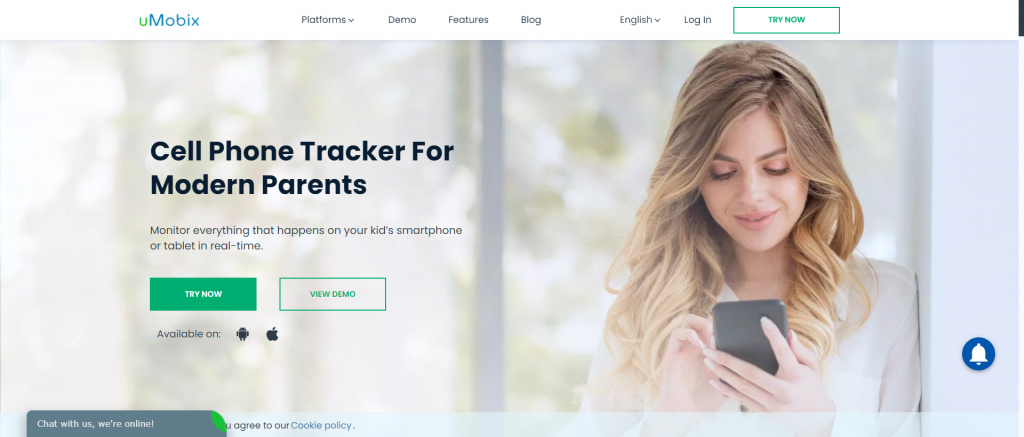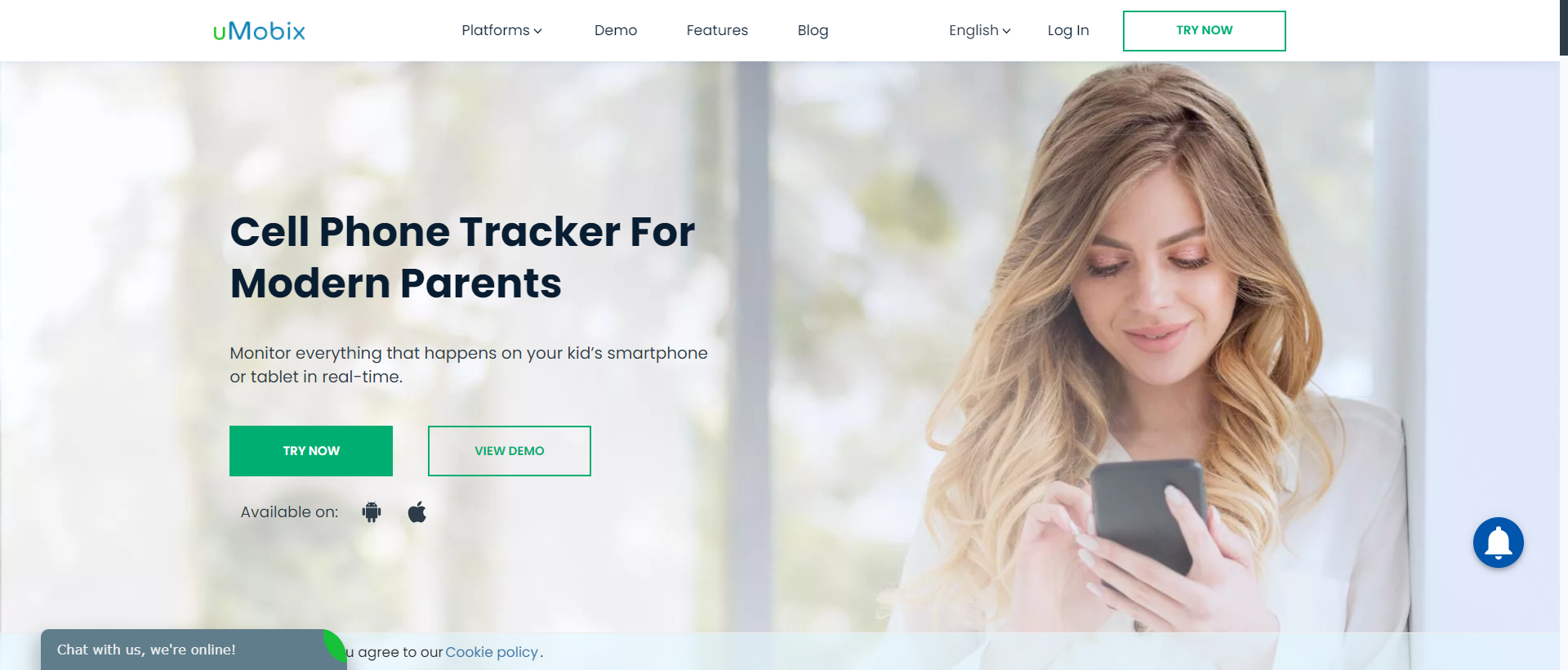 The uMobix smartphone app helps parents keep track of what their children are doing in real-time.
The app can monitor 30+ popular web browsers, apps, and social media platforms including Chrome, YouTube, Facebook Messenger, WhatsApp, Instagram, Skype, Line, Telegram, Snapchat, WeChat, Tinder, and TikTok.
Parental control features include incoming, outgoing, and missed call records, text message history, comprehensive interactive map, a GPS tracker for children, and access to their camera and microphone in real-time.
Additionally, Android users are able to view deleted call histories, contacts, and messages.
6. KidsGuard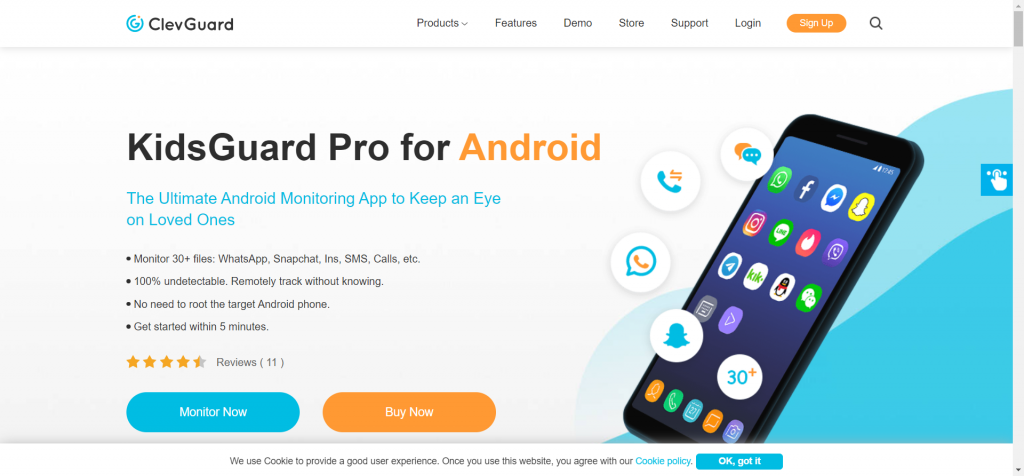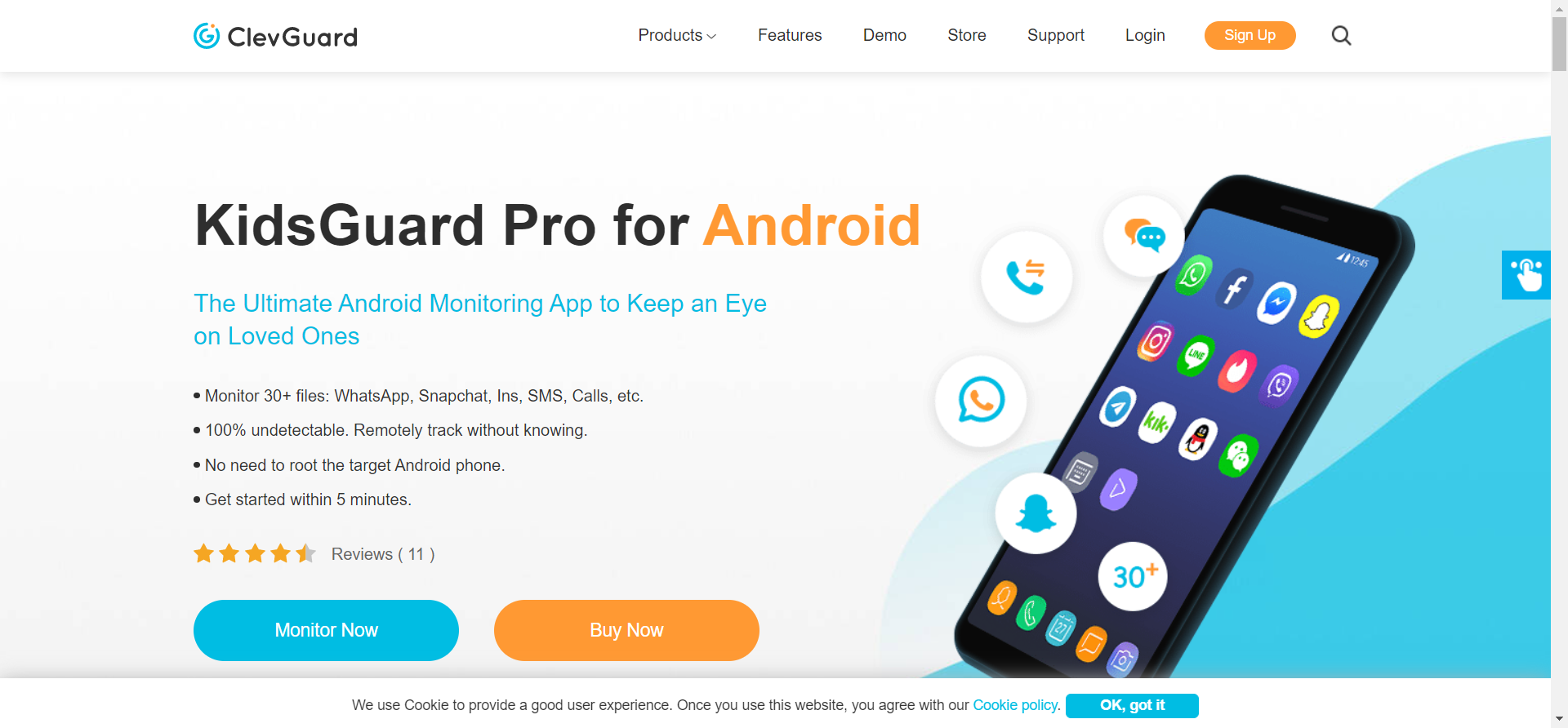 When it comes to Android phone safety, parents should opt for KidsGuard. With the app, you can keep track of your kid's location and detect if they come across any inappropriate content.
You can also use it to control the amount of time they spend on screens.
As well as blocking inappropriate games, websites, apps, and social media platforms, KidGuard filters out harmful content as well.
Additionally, you can capture a screenshot at any time to see what they are doing and lock the mobile screen when studying.
If your kid wants to use this app, their Android smartphone should be between version 6.0 and version 11.
The parental control app can nevertheless be used by parents on iOS 10.0 to iOS 15 and Android 6.0 to Android 11.
7. Angel Watch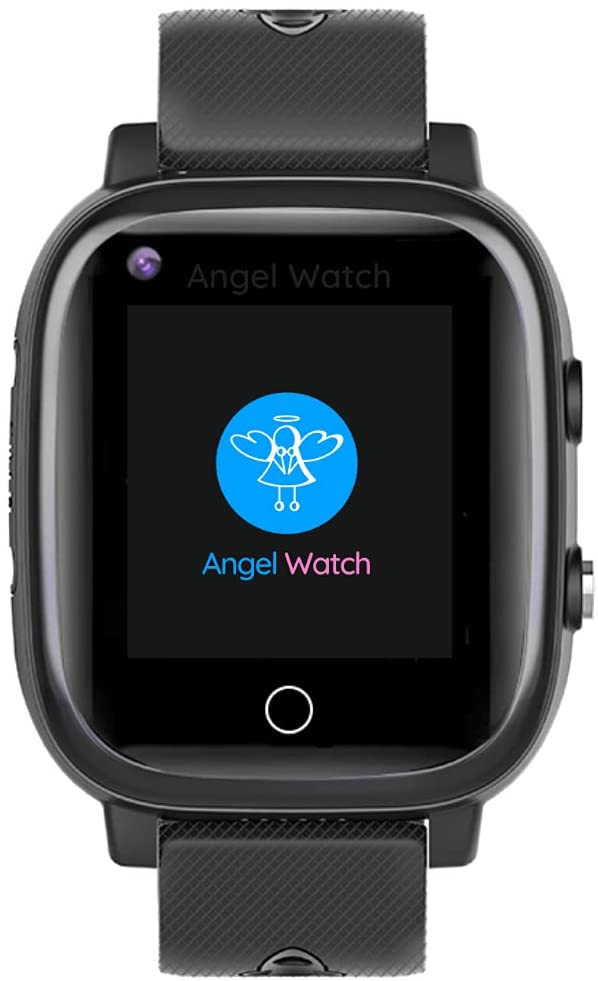 Do you want to buy your kids smartwatches? A smartwatch containing a GPS tracker for your child is Angel Watch.
Users can use the app to exchange video calls, text messages, pictures, and voice messages.
Wi-Fi and 4G enable you to always know the exact location of your children through its features, including precise satellite positioning and movement history.
Home, school, and even a picnic spot can be designated as Geo-Fence zones so that you will receive alerts as soon as your kids leave the area.
You can assign three emergency contacts to your child using its dedicated SOS button so that your child can call each of them one by one until someone answers.
9. TickTalk 4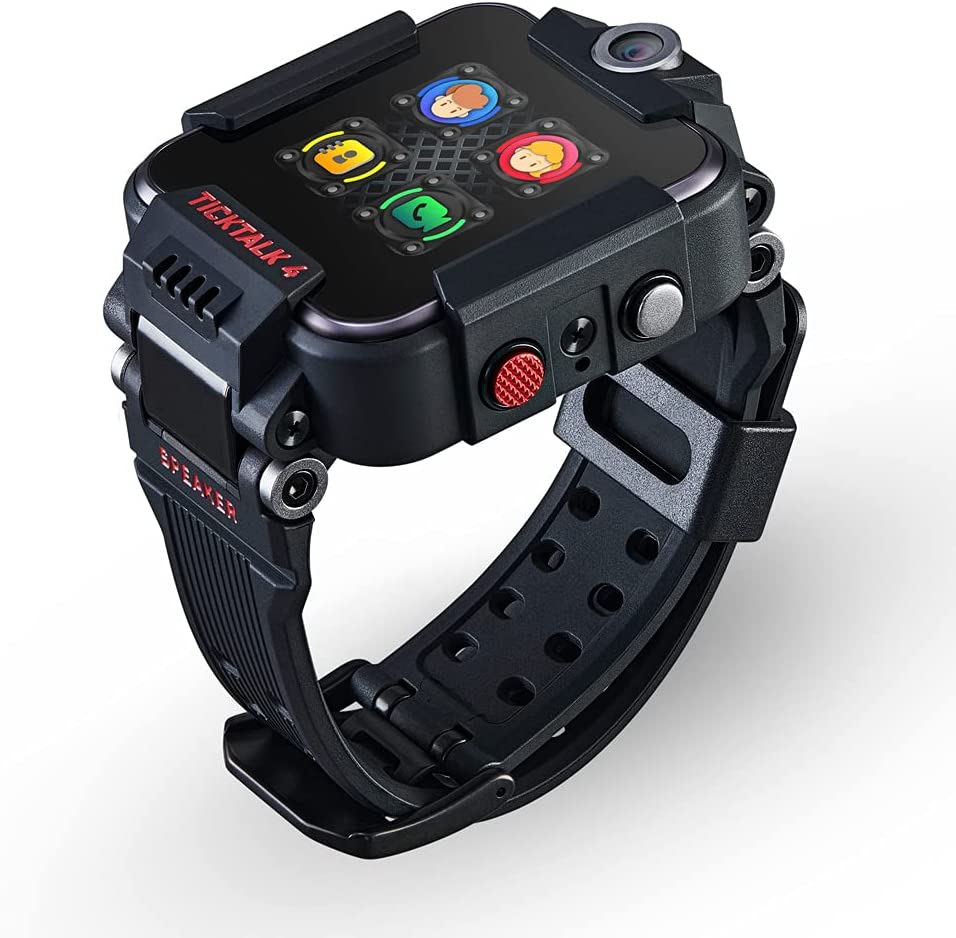 You can track your child's accurate GPS location using the TickTalk 4 smartwatch for children aged 5-12 years.
You can also monitor a child's daily activities with this 4G LTE-enabled watch. It also offers reminders and DND mode to encourage them to build better habits and lifestyles.
You can block unknown numbers and watch contacts with its 20+ parental control features. This kids' smartwatch features an emergency SOS feature that allows your child to contact you in an emergency.
Additionally, the device can be used for voice and video calls, voice and text messages, and Wi-Fi calling. A 5-megapixel camera is also integrated into the TickTalk 4 smartwatch so kids can take pictures and make video calls.
10. SafeDNS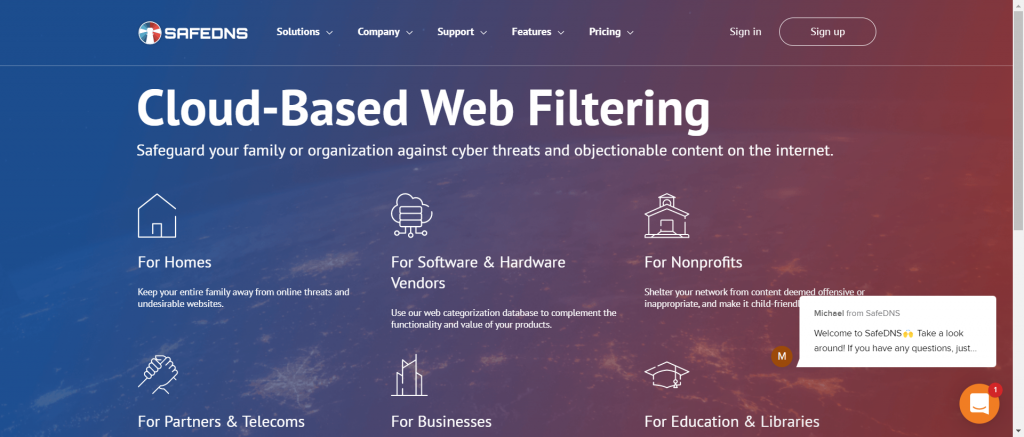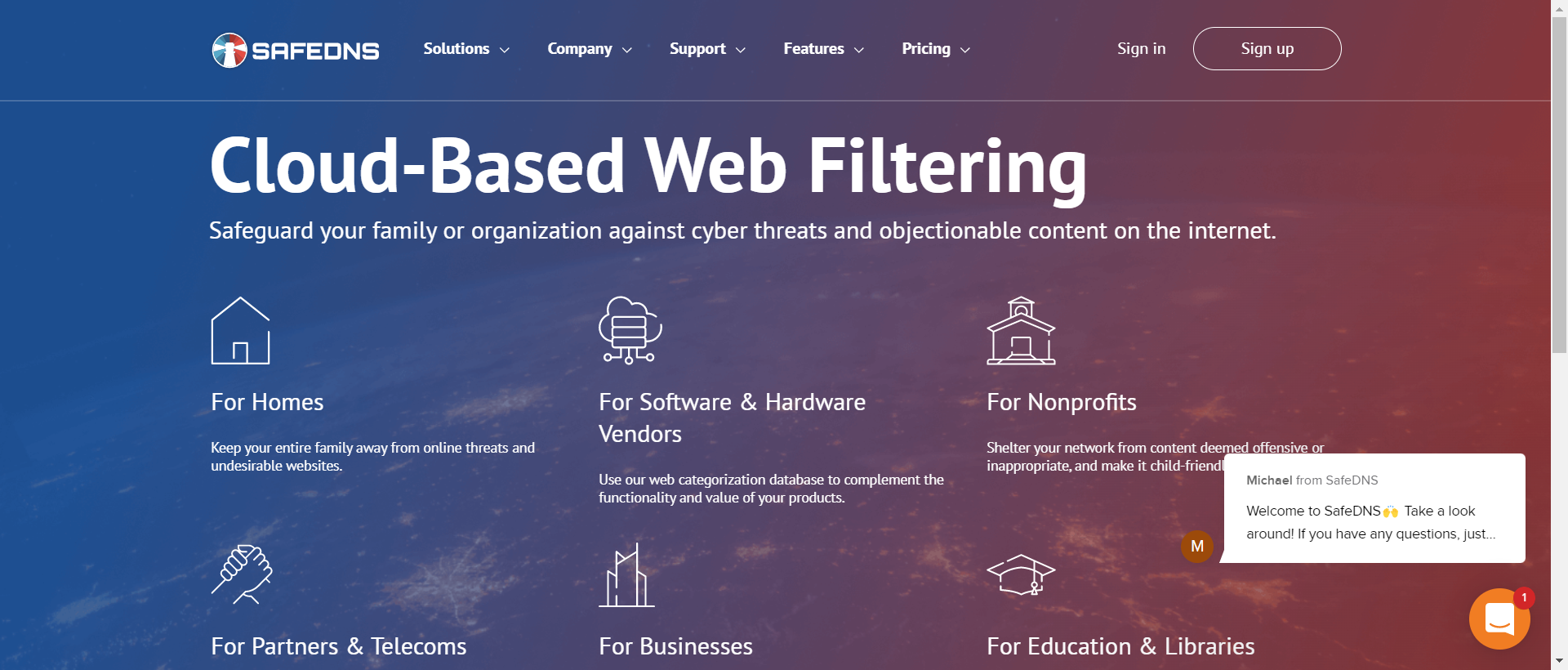 The SafeDNS software ensures your kids have access to a child-friendly internet. By blocking inappropriate content, such as abusive, violent, pornographic, or adult content, this website blocker protects you from inappropriate content.
Using this tool, you can create 3 different user profiles, such as those for children, teenagers, and adults. You can apply different settings to each profile to ensure that age-appropriate material is available to everyone.
Using its enriched database of 110 million websites, SafeDNS detects harmful content without any false alarms.
Real-time blocking of explicit and recurring ads is also supported. Set different screen times for different devices, as well as a blacklist to filter unsuitable content.
11. Google Family Link
You can download Google Family Link on your smartphone to help your family develop healthy habits.
Parental control apps for Android let your child, whether he or she is a teen or a toddler, explore the internet safely. You can supervise regardless of whether you have a smartphone or not.
Using the app, you can see how much time each of them spends on their favorite websites. You are able to control what apps your children can download and whether they can make in-app purchases with Family Link.
Teachers can also recommend apps so you know what to download.
12. OurPact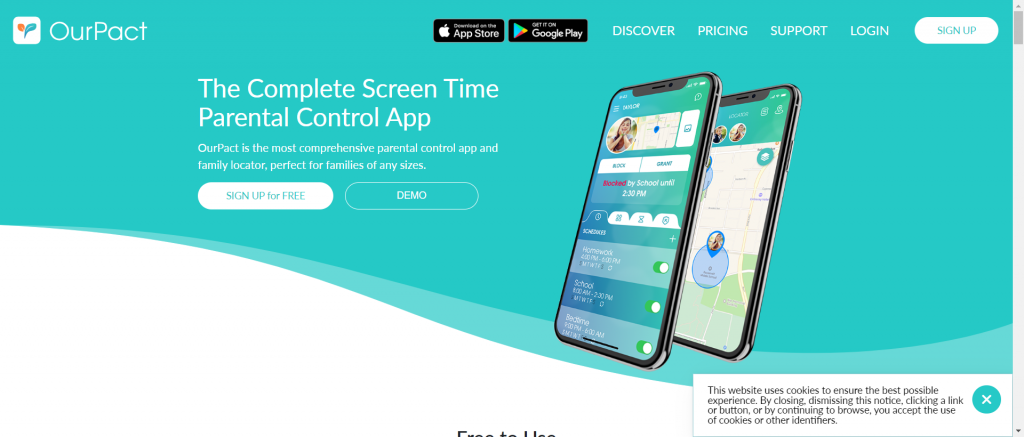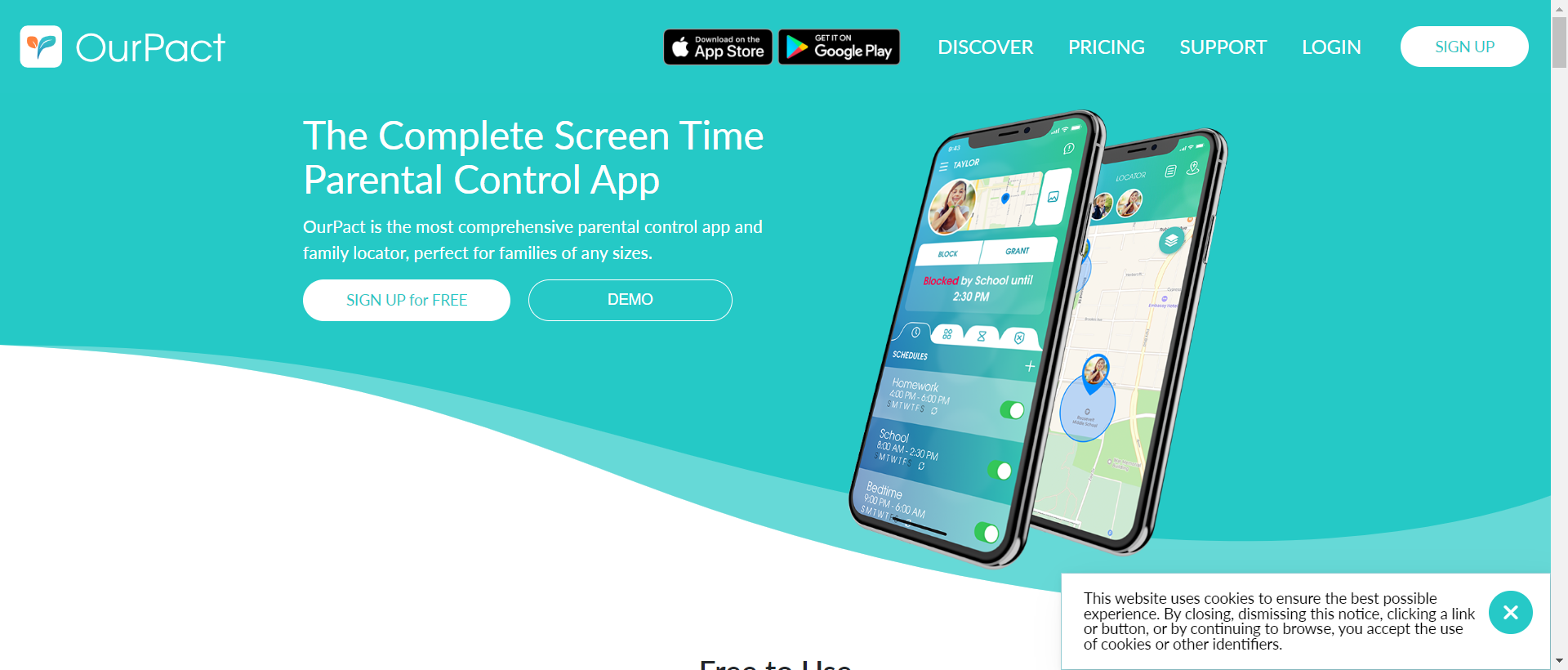 OurPact is a family locator and parental control app for busy families. Your kids can have interruption-free school and bedtime with this app, which lets you schedule screen time.
Additionally, you can control what apps or websites you receive access to.
Texting can be blocked and limited manually or based on a schedule, so that family and homework time is distraction-free. The app is available on iOS and Android on both parents' and children's devices. The family locator feature allows you to locate a lost device or track your kid's location.
13. Qustodio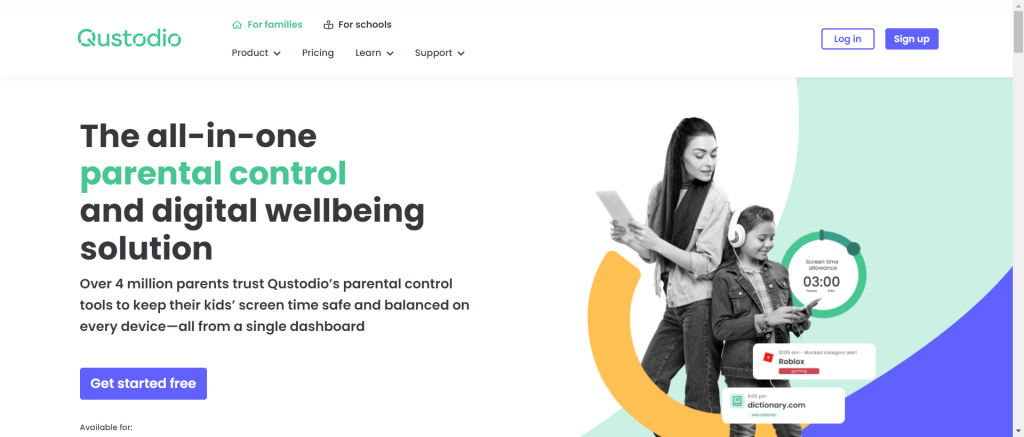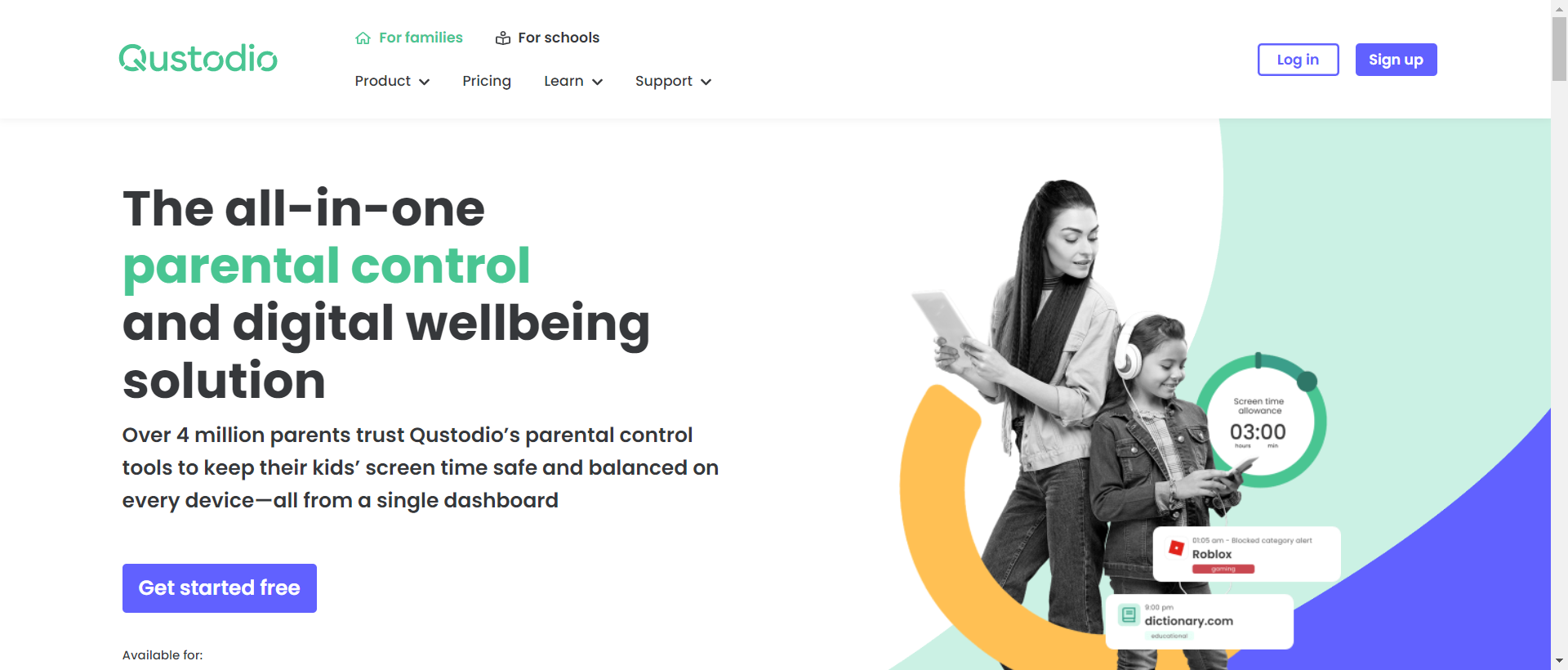 The Quistodio digital wellness solution encourages your children to be safer online and learn positive habits at the same time.
You can get tools to address all your concerns, from cyberbullying to gaming addiction, from online privacy to sleeping disorders.
Qustodio monitors your child's screen time, location, browsing history, and social media use in real time.
In addition to preventing them from viewing potentially inappropriate content, this parental control app allows you to block websites, games, and apps you deem unsafe.
In order to improve sleep habits, you can control screen time and track your call and SMS history with this app.
14. Bark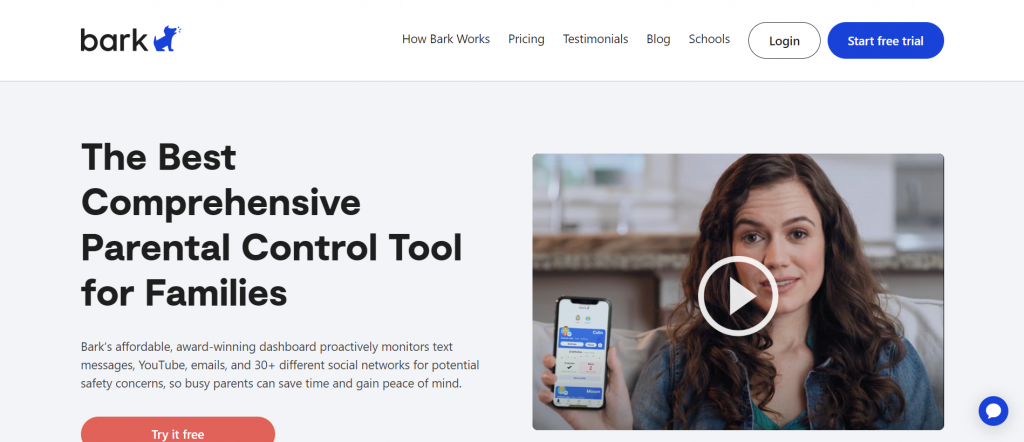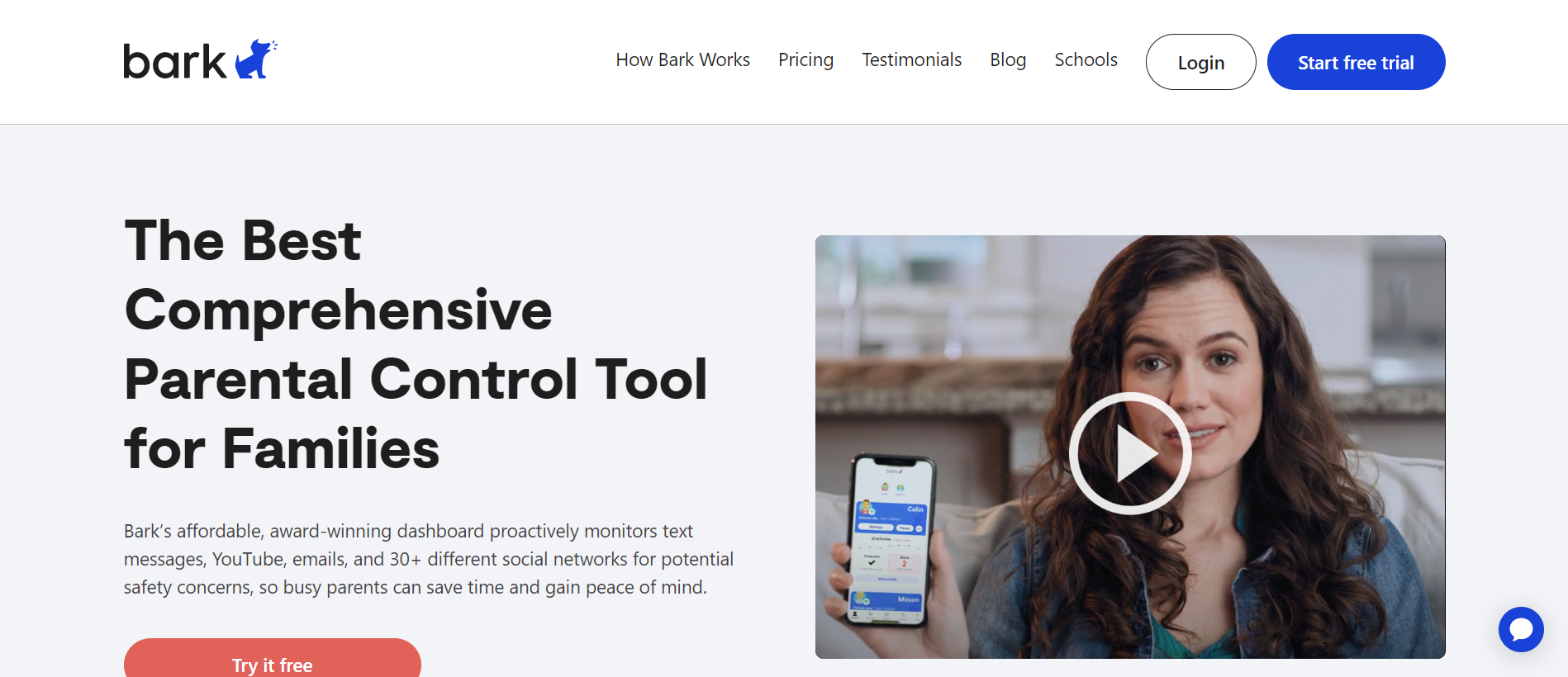 Parents looking for a comprehensive tool will find Bark's parental control platform very useful.
Furthermore, the tool examines 30+ social media platforms for security and safety issues, including Facebook, Reddit, Flickr, Twitter, WhatsApp, Instagram, Spotify, Snapchat, Pinterest, Kik, Holla, and Discord.
Through its web filtering tools, you can monitor your child's activities and be alerted to any cyberbullying, suicide attempts, or online predators that your child may encounter. Parents can also limit their children's internet usage using a screen time manager.
15. FamiSafe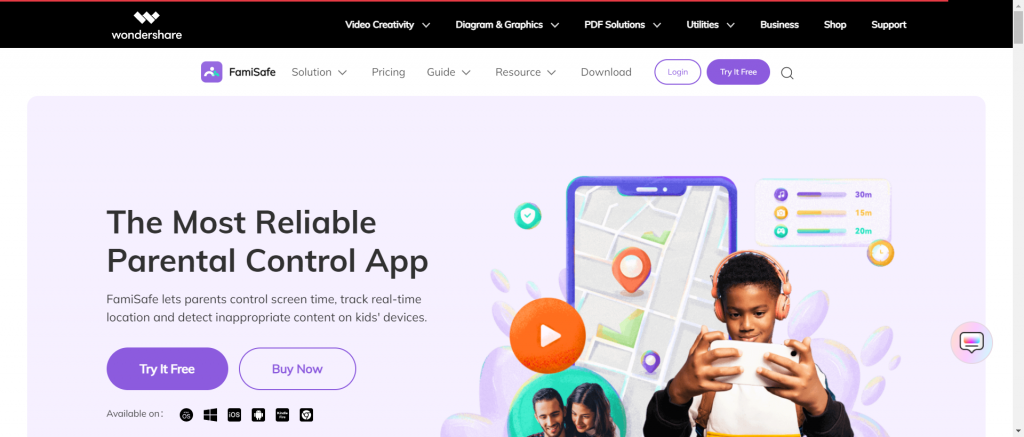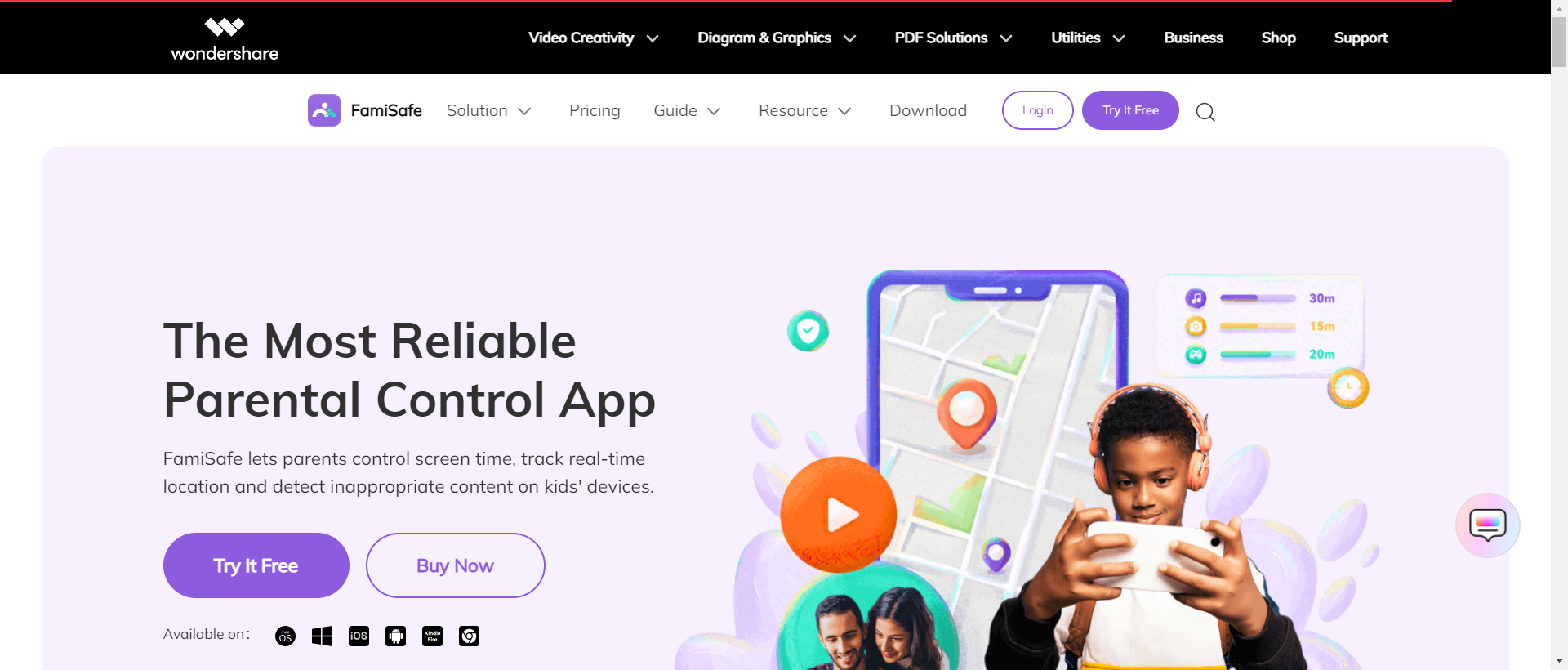 With FamilySafe you can not only monitor where your children are and control their screen time, but you can also detect any inappropriate or indecent content they may be viewing.
Set limits on screen time for small children so they can develop healthy habits away from the screens of their mobile devices.
Your child can be protected against cyberbullying and online predators as they grow up with the same parental control tool. Furthermore, it provides you with a comprehensive phone activity report that includes information on their daily online activities.
16. Norton Family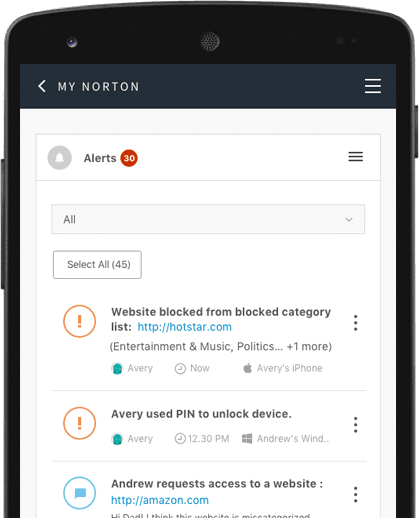 Norton Family helps parents monitor their children's online activities so that they can teach them healthy and safe online habits.
As an alternative to using multiple parental control apps, you can use this one-stop solution.
Parents can monitor all the websites their children visit and block any harmful ones. For maximum focus, you can allow them to access sites relevant to their studies and block others.
Parent's will be able to see the terms and words their kids search online and YouTube videos they watch with Norton Family.
Wrapping Up
In recent years, parents have become increasingly concerned about their children's safety online and offline.
You cannot completely restrict their internet access, nor their outdoor activities, for that matter, but you can monitor what they're doing with parental control apps.
They will also protect your kids from the risks of living an unsupervised life. Check out this article to find out why you need a parental control app.
Also read: