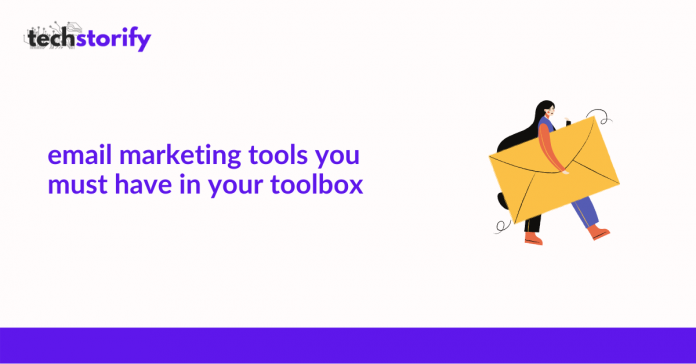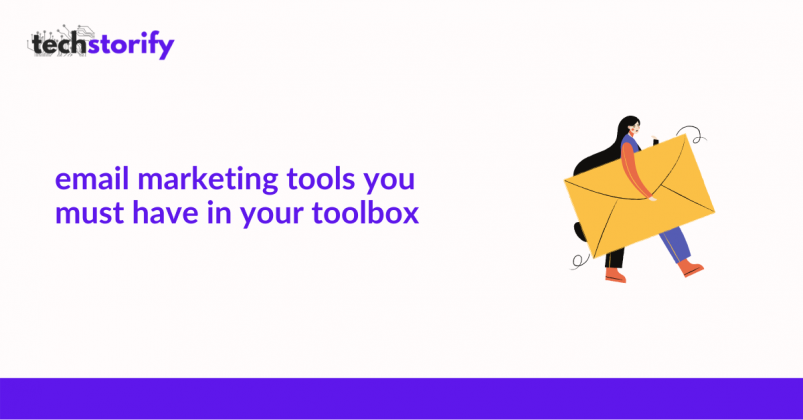 A result-oriented strategy constitutes the core of a successful email marketing campaign. But to implement it, you also need to invest in the best email marketing tools. This is necessary as the tools you choose can influence the outcomes of your campaign.
There are many email marketing tools on the Internet. To identify the right tools, you need to consider all aspects of email marketing. An ideal choice will address your needs on multiple fronts.
Here's a list of the email marketing tools you need to arm up the game in your toolbox.
Best Email Marketing Tools You Must Have in Your Toolbox
You can determine the usefulness of an email marketing tool by reviewing its automated workflows and features. Besides, you also need to focus on the relevance of a tool from the standpoint of social media, and the tools below will help you attain your email marketing goals with finesse.
SendInBlue
With the help of SendInBlue, you can grow your business by advertising your products or services. In this software program for email marketing, you will find all the necessary tools to run your email marketing campaign. Along with this feature, the tool also packs the power of automation.
Among the hallmark features of SendInBlue, the most prominent feature is its ability to operate in autopilot mode. With this feature, you can easily reach out to customers and segment them. If you want to try its features, you can use its free version. You can even subscribe to its services. SeinInBlue is made for both individuals and companies.
GetResponse
Do you wish to build beautiful landing pages without sacrificing the primary features of an email marketing tool? If yes, GetResponse is your best bet. It will help you create a lucrative and responsive base of customers.
Apart from allowing its users to add contacts, it also lets them segment business prospects based on categories. Thus, it will be helpful for you if you have a long list of email addresses. You can categorize them based on demographics and customer behavior.
It has a long list of automation tools to lend a helping hand to your automated campaigns. Its drag and drop feature and the HTML editor are easy to use and aim to improve user experience. If you wish to create templates in your way, you can do it easily with the help of GetResponse.
Lastly, it has autoresponders to help you follow up with your customers. The automation workflows of the email marketing tool let you match your clients' preferences.
Constant Contact
You would want to combine the best email marketing services with valuable tools to grow your business. Also, you like to follow a defined set of rules regarding automation to reach out to your customers. The great thing about Constant contact is that it provides a complete toolkit for marketing purposes.
The tools include automated emails, Google Ads integration, and tools for building the landing pages on your own. If you need help or assistance in achieving the best outcomes, the tool has guides and webinars. Do you wish to acquire command over social media? This tool will help you with it.
The only catch is that it doesn't have free plans for users. However, its features define its fee. So, you wouldn't be disappointed even if you decide to go for a paid subscription.
MailerLite
Powered with the drag-and-drop feature, MailerLite is a handy tool for creating visually engaging newsletters. The latter will help you grab the attention of your prospective customers. Sending a beautiful newsletter is an excellent way of creating a lasting impression in the minds of your customers. It will drive them towards your brand's offerings in the long run.
In addition, MailerLite is also packed with many other useful features. These include website builders, landing pages, embedded forms, and pop-ups. It has great marketing features to bring in new clients and expand your customer base. Monitoring the performance of your email campaign is easy with this tool as it publishes detailed reports.
Ongage
Ongage promises to be the email campaign management of the next generation with an intuitive dashboard. The dashboard is easy to use and allows users to control their entire email marketing campaign without hassle. It has advanced capabilities to help you accomplish this task with finesse.
In addition, you can also rely on both its segmentation and personalization capabilities. The email marketing tool is second-to-none to offer valuable insights into customer behavior. Based on the latter feature, you can send personalized emails to achieve the objectives of your email marketing campaign.
MailChimp
The list of the best email marketing tools wouldn't be complete without MailChimp. One of the main reasons for its popularity is its forever free services. The latter is ideal for users to try out the features before a paid subscription.
Noteworthy features of this powerful email marketing tool include easy segmentation of contacts, autoresponders, and a drag-and-drop email builder. Apart from these intelligent features, it also has the potential to set up the timing for the delivery of emails. With this feature, you can send emails to your clients even if they are in different time zones.
MailChimp has a content manager with which you can manage the content of your email in a hassle-free way. You can rely on this feature to send an email to your prospective customer in the hour of need. Another useful feature of MailChimp is its ability to integrate with many platforms. The list includes Shopify, Magento, WordPress, and more.
Final Thoughts
There are many reasons why email marketing is better than social media for your business. The use of email marketing tools is one of them. You can reach out to your prospective clients and proficiently perform other email marketing tasks with these tools. Choose and employ one of the above email marketing tools to take your business to the peak of success.