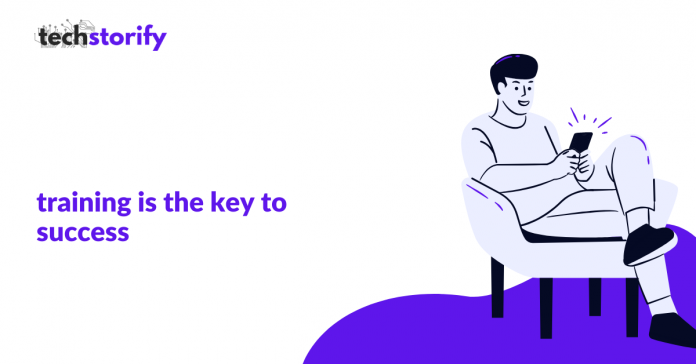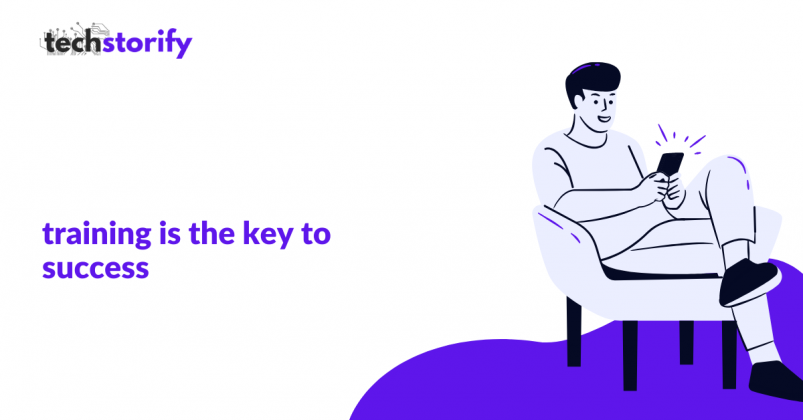 In the past couple of years, the technology scene has observed a brisk growth, both opening entirely new vistas as well as developing its existing domains. The onset of 2020 came along with a fresh challenge to be overcome. However, the demands and requirements of the IT sector remain ever uncurbed.
The technology industry is constantly expanding and branching, which makes it a task to keep up with trends. One best method to stand out is to get yourself certifications that not only give you the knowledge necessary but also spice up your resume.
The most in-demand specializations this year cover the domains of cybersecurity, cloud computing, networking, and project management. Companies are known to favor individuals with distinct certifications to help them screen qualifications.
If you are looking for competent employees to add to your company, be it, node.js developers for hire or individuals specializing in networking, we have compiled a list of certifications that you need to look out for in resumes this year.
With the help of our guide to the top certifications, we hope to enable you to don your armor and enter the fast-paced world of IT.
Countdown of the Top Certifications
10. Microsoft Certified: Azure Administrator Associate
Microsoft is one of the big-wig companies standing alongside Google. Microsoft Azure falls under the domain of cloud computing and focuses on building, testing, and managing application services.
Azure cloud administrators manage these services and oversee the networking and security, thus making this certification a valuable prerequisite to becoming a cloud engineer.
Before moving forward with this certification, be advised that you must be at least intermediately knowledgeable about the IT cloud scene. Earning this certification qualifies you to further specialize through other advanced courses offered by Microsoft Azure.
9. CISSP – Certified Information Systems Security Professional
If you specialize in extending cybersecurity and information security solutions, this is the ideal certification for you. The CISSP is a collective certification course centering on eight domains below cybersecurity in entirety.
Should you choose to take this course, you will be tested in areas of security and risk management, asset security, security architecture engineering, software development security, and additional relevant cyber roles.
It is a high-end course only to be taken if you have been working in the cybersecurity field with a significant amount of experience under your belt. Though this course offers a challenge, it is highly recommended that you use it since there is no better way to flaunt your competence in security.
8. ITIL® Foundation
The ITIL (Information Technology Infrastructure Library) directs its attention toward the Information Technology management sector. It acts as a foundation for the core management skills required to become efficient in IT service management.
ITIL has yielded the basic foundation for management services for more than 25 years and is still a highly sought after certification since it allows the holder to enroll in higher credential courses.
It covers a plethora of areas under IT services, including incident management, IT operations management, capacity administration, among others. In the past year, ITIL received an update adding new methods and processes to keep up with the trends.
It is recommended to take ITIL into serious consideration if you wish to explore being a certified manager in the IT sector.
7. CISA – Certified Information Systems Auditor
CISA is a validation certificate offered by ISACA intent on serving as proof that the holder is experienced in business assets and information security. This certification confirms that you are well-versed in offering solutions, identifying critical issues, and auditing information systems.
Through this certification, your concepts to ensure the confidentiality, integrity, and availability of information assets are hardened. A CISA exam needs to be taken in order to obtain this certification.
6. Certified ScrumMaster
ScrumMaster is a project management certification that goes hand-in-hand with a product manager certification. Scrum is a management technique wherein the team is usually gathered together once a day to review the progress of the project.
ScrumMaster includes a workshop course that focusses on streamlining techniques to make the project team more efficient. This includes training about market conditions, dealing with unexpected delays, and other such skills necessary for a project manager to possess.
This course doesn't necessarily call for much experience in the field and certainly helps introduce you to innovative management techniques specific to scrums. Hence, it is definitely worth your consideration.
5. Project Management Professional (PMP)
PMP is also centered on project management skills, but there is a reason why it has secured a place in the top five certifications. PMP is offered by the Project Management Institution and is widely considered as a must-have credential for project managers.
This officially certifies that you, as a project manager, can carry out the definition, planning, and delivery of the project with a certain level of professionalism and trust. It encloses five specific domains in entirety: initiating, planning, executing, monitoring and controlling, and closing.
Be advised that before receiving this certification, you must have at least 35 hours of relevant training in the same field.
4. CCN-A: Citrix Certified Associate – Networking
As the name suggests, the CCN-A certification aims to declare your level of proficiency in networks and system administration. It specifically concentrates on the skills you require to manage Citrix NetScaler 10 for apps and desktop virtualization.
Citrix's NetScaler software is quite a popular foundation that is widely used to streamline traffic management, cut server costs, and other such network requirements.
As an added bonus, this particular certification is valid for up to three years from its issue.
3. CISM – Certified Information Security Manager
Naturally, with an increase in demand for information security, there is an increase in demand for security management professionals. This certification, offered by ISACA, is imperative if you are planning on moving onto higher roles in your company.
CISM proves that you bring a high level of competence and management skills to the table. It emphasizes the roles involved in designing and assessing a company's information security.
It is recommended that you have at least 20 years of experience in the area before attempting to obtain this certification.
2. AWS Certified Cloud Practitioner
This certification is offered by the Amazon Web Services and is useful to both professionals who need to cement their foundation as well as individuals who seek an overall comprehension of Cloud-based services.
Since this is a foundation certificate, it includes a piece of several domains, from which further certifications can be chosen to specialize in. It offers an overview of technical, managerial, sales, purchasing, or financial roles in the AWS cloud.
If you are looking for the ability to define basic cloud security and architecture, this is the certificate that you require.
1. Google Certified Professional Cloud Architect
Topping the list at number one is Google's Certified Professional Cloud Architect certification. This is the most highly valuable certification that you could hold this year.
Similar to the AWS certification previously mentioned, Google's certificate centers around your potential to design, develop, and manage Google's cloud architecture using GCP technologies.
Possessing this certification verifies that you have an excellent grasp of cloud skills, which is in high demand for multiple companies and will remain so in the foreseeable future.
Afterword
The aforementioned list of certifications is simply to present you with an idea of a wide variety of skills that you need to stand out in the IT domain. Remember to actively refresh your skill-set according to current demands.