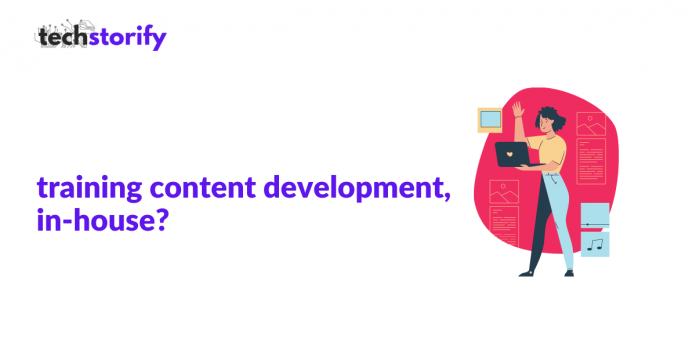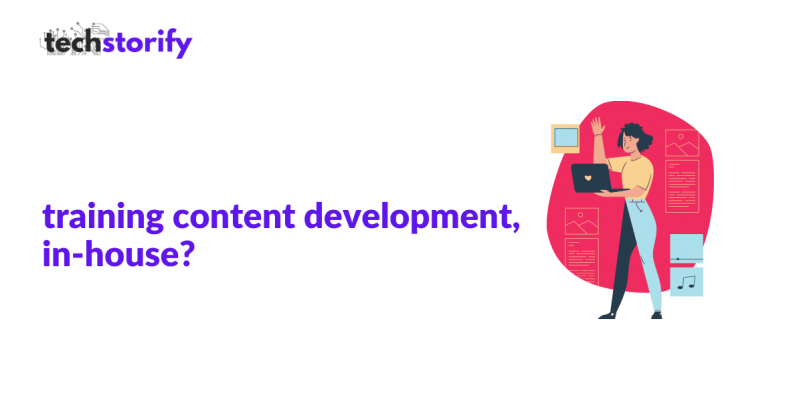 The rise of the popularity of the coaching industry combined with the trend of small and medium-sized businesses jumping on the employee training bandwagon has helped the eLearning industry grow in leaps and bounds.
As a result, L&D organisations and professionals today have access to incredible technology that enables effortless delivery and tracking of impactful and immersive training experiences.
Despite the availability of state-of-the-art technology, there is a lot of confusion regarding the development of training content.
All organisations have two options when it comes to developing eLearning content. Either they can use content authoring tools to develop content in-house, or they can outsource the development to an eLearning content development company.
Both options have their own unique advantages and shortcomings.
These pros and cons of both options make them perfect for different training scenarios.
Let's look at the common scenarios and conditions that will influence your choice of method of training content development:
New To Elearning
For businesses that are new to the realm of eLearning, it is best to depend on outsourcing. Not only is the development of eLearning content a painstakingly long process, but it is also an expensive one. Moreover, if you don't have the required in-house expertise, there is a good chance that despite expending the required effort and time, your training content will be of subpar quality.
For beginners, it is best to let the experts create their initial training content and learn what works. Eventually, as you gain more understanding of how training content works, you can start creating it in-house.
Training For A Specialised Subject
If your business is offering employee training on a proprietary process, it is fair to think that you have all the expertise you require to create the relevant training content.
For businesses that have their own team of L&D experts, this is true. However, for the rest, it is important to understand that subject matter expertise is not the same as instructional design expertise.
In other words, just because you know how something works, does not mean you are qualified to teach others about the same.
In such a case, it is better to facilitate collaboration between your in-house subject matter experts and the instructional design company or consultant.
One-Off/Temporary Training Content Requirement
It just doesn't make sense to hire permanent staff for one-off training content requirements.
In such a scenario, it is best to outsource the content development so that you can spend your time concentrating on your core expertise.
Lack Of Time
Lack of time is another situation where outsourcing is the ideal solution.
Quick turnaround time is one of the biggest and most advertised advantages of outsourcing training content. With dedicated teams of instructional experts, content development companies possess the ability to deliver impactful training content in record times.
Regular And Continuous Need Of Updated Training Content
If your company is growing and your training content needs are evolving, it makes sense to hire a couple of full-time L&D resources to address this need.
Even in this scenario, you can use outsourcing to cut down on your initial cost. You can do this by outsourcing the development of your most urgently required training content to content and then taking care of the future requirements and updates in-house.
This way, you will have the training content you need and will not have to make hasty decisions when hiring in-house resources.
Conclusion
Elearning authoring tools may enable anyone to create training content without prior experience. However, instructional design expertise is the difference between impactful training content and generic training content. Therefore, if you don't have specialised resources for developing training content on your payroll, outsourcing maybe your best option to obtain effective training content.