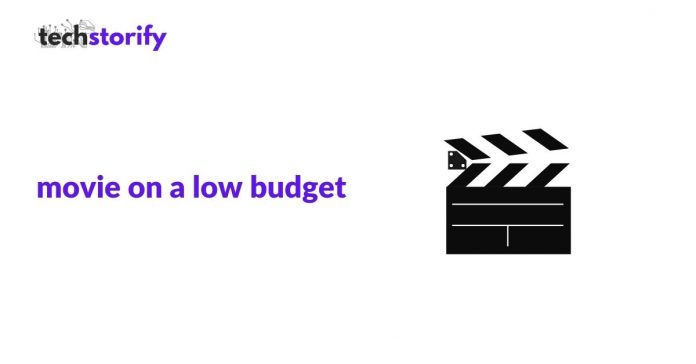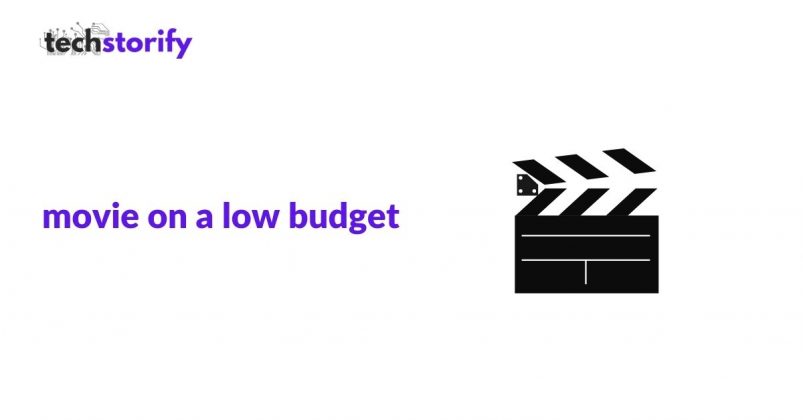 There was a time when you couldn't dream of being in the movie-making business if you were short on dough, no matter how brilliant your ideas were.
Cut to 2020; there is an explosion of micro-budget movies despite a variety of limitations — inexpensive equipment, lack of special effects, a smaller pool of up-and-coming actors to choose from, etc. This revolution has got a lot to do with the fact that the audience's sensibilities are evolving.
On the wish list of today's movie-goers are two simple things — an engaging storyline and top-notch acting chops.
Of course, money is important and allows you greater freedom to take your production values a few notches higher, but it, in no way, determines whether or not your film will be successful. It is very much possible to make a film that appeals to the audiences and critics alike.
Low-budget films are ones that are made with sparse to zilch funding from a big-ticket film studio or a private investor. However, since 'low' is a relative term, let's just say it is a project that challenges you financially.
VideoCreek allows you can make movies easily. Use this website to give wings to your creativity and keep audiences engaged. So, here, we will tell you about all that goes into making a movie on a low budget and how to beat the odds.
Find Actors From Among Acquaintances or at a Theatre Club
You have the script ready, and now, you need to put a face to each character. The cheapest way of doing that is by scouting for talent at an acting/theatre club of a local college. There's a fat chance that you will find a large number of volunteers who want exposure and credit instead of remuneration.
For older characters, you can always ask a family member or an acquaintance to join the cast. You may not be able to present a pay-cheque to your actors at the end of the shoot but can surely buy them dinner.
Equipment That Doesn't Burn a Hole in Your Pocket
Production values are important but not sacrosanct. A smartphone with high-quality video features can work wonders, but if you are not comfortable with that idea, you can always borrow a DSLR or mirrorless camera from a friend, senior or relative, to shoot high-quality HD without spending big bucks.
Your main focus should be on getting footage that is powerful enough to convey your story to the world.
Limit the Number of Locations, Travel Less
Keep the number of locations to a bare minimum to keep your fuel costs from going overboard. Find a friend/relative who can give you access to their property for a few days or a venue for which a 'location courtesy' in the end credits will suffice. While zeroing in on a location, it is also important to keep the available amenities in mind.
If using a public space like a railway station or bus stand, make sure you have prior permission to shoot. Sneaking into sensitive areas or the unauthorized use of a camera can land you in serious legal trouble.
Rely on Natural Light
Lighting is fundamental to filmmaking as it helps create a mood for the audience. The cost of lighting set-ups can be astronomical, so try to maximize natural light. While locking a location, make sure that you have plenty of natural light available.
Suppose the script requires a dark setting, even better. For, it's cheaper to create darkness than it is to create light, for which you have to pay for expensive equipment.
'Bring Your Own Wardrobe' Instruction for Actors
One area where you can completely cut down costs is that of costume design. Instead of queuing up your actors for measurements, and several rounds of fittings and alterations, request them to bring their own clothes for the scenes you have set.
That way, you will save precious time and, more importantly, money even as you allow your actors to be more comfortable.
In case the script demands elaborate clothes and accessories, you can always pay a visit to a local dress rental shop or a thrift store to find what you need.
Besides, we all have that friend who overdresses for every occasion, right? You need to approach them for help.
Be Organized but Be Ready to Think on Your Feet
You may have a pretty sorted schedule and have arranged everything to the T, but then a cast or crew member throws a curveball at you. Or there is an event that catches you unawares.
It is natural to go into panic mode, but if you have an open mind about keeping production costs down, you may be able to tide over unforeseen glitches and delays.
Be flexible while making decisions and keep some funds aside for emergencies. So, while making a plan, make sure you have a plan-B too.
Be Generous With Credits
Your passion project will not see the light of day if not for mutual cooperation among every person involved in making the movie. So, be generous in showering appreciation and acknowledge a good job.
Always remember that low-budget films or indie films work on a model of favors and goodwill. So, never skimp on credit where it is due.
Post-Production Work on a User-Friendly Video Software
You have reached the final stage of your project. And now it's time to take your first steps into video editing. While editing is all about chopping the footage to a crisp size, it can take longer than the actual film shoot!
But with several video editing software available on the internet today, it is not as daunting a task as you might have imagined it to be. Opt for a free movie maker, and follow online tutorials to understand how to go about it.
As a golden rule, back up all your footage. It is also advisable to go through the footage after each day's shoot so that there are no loose ends and you can reshoot any portion before it is time to wrap up the schedule.
Once you cross the hurdle called financial constraints, and have your film ready for release, get in touch with OTT platforms or with someone from the film festival circuit to showcase your work.
Many low-budget films have gone on to earn critical acclaim and also handsome profits along the way. If you have a great idea and a plan to go forward, there's no stopping you from becoming the next big thing in the movie-making business.