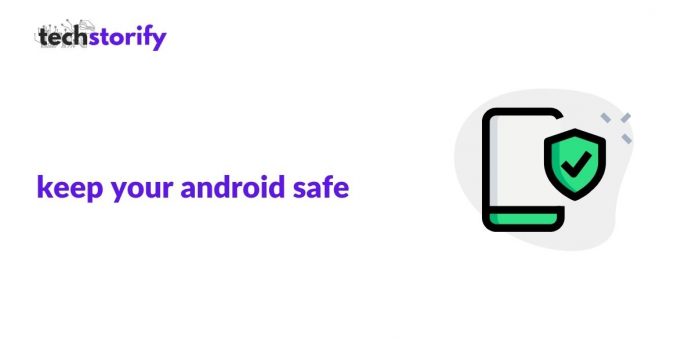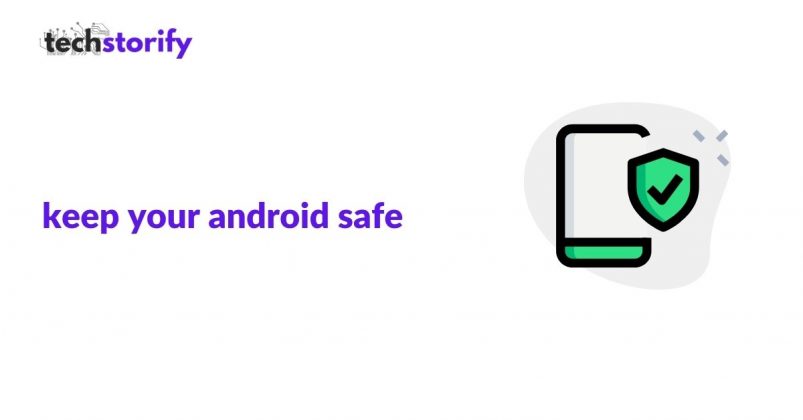 As we all know, all technology is vulnerable to malware, malicious software that comes in many forms, from viruses to worms. And Android is no exception! However, malware can go unnoticed, and often does. Tracing back the source of the malware is nearly impossible, and the longer malware is present on your system, the more damage it can do. 
Fortunately, there are plenty of Android anti-virus and anti-malware solutions to keep your device safe. Below are listed twelve of these anti-virus solutions to help keep your devices safe.
Before we start, keep in mind that while anti-virus software is essential for keeping your devices safe, it is not the end-all, be-all of security. A decent firewall will keep your network safe. A VPN anonymizes your online activity. Packet sniffers let you know of any suspicious activity on your network.
Note: This list isn't in order of preference and is only a compilation. You are advised to choose one as per your need.
Best Free Android Antivirus Apps
1. Avast Mobile Security
The number one anti-virus program available on Android is Avast Antivirus. This app scans all of your device's apps and files to check for viruses and malware—all with one tap. 
Avast also comes with a junk cleaner to clean your device's cache, along with the caches and files of your apps. It guarantees complete protection against threats and a web shield for a safe browsing experience.
You will come across a few optional in-app purchases, such as the ability to remove in-app ads, extra security for SIM cards, and various other features. However, the free, "basic" version comes with enough useful features to enter our number one spot as the best anti-virus program out there.
Related: Is Avast Cleanup Premium Worth the Cost?
2. McAfee Security and Power Boost
Following Avast, we have McAfee Mobile Security. It comes with excellent virus-scanning tools and anti-theft tools to keep your device safe.
McAfee also allows you to blocklist phone numbers and messages that contain harmful links or fit the criteria of spam. Along with this, McAfee can block harmful websites.
With excellent anti-virus scanning capabilities and camera security technology that records whoever steals your phone, McAfee is a great anti-virus program that stands out above the rest.
3. Security Master
Despite the generic name, Security Master is among the best free Anti-viruses for Android. 
Security Master lets you block message notifications so no one around you can see them. Its camera security captures an image of the person trying to sneak into your phone. 
Along with these features, Security Master comes with: an app locker, CPU Cooler, phone booster, battery saver, junk cleaner, notification cleaner, Wi-Fi security, scanner, and message security.
Just like BitDefender, Security Master, too, has a safe connect VPN to access sites that have been outlawed or are not available at your location.
4. BitDefender Best Free Android Antivirus
Bitdefender's Android version offers web protection while you are browsing, protecting you from viruses and other malware. Bitdefender provides real-time protection and scans all other apps on your device for viruses and malware.
This app is compatible with Android Wear devices too, and it doesn't take up much space in your device's storage. Because of this, Bitdefender is one of the faster scanners available on Android.
The strange thing to notice here is that this app has a VPN to access sites that are restricted in your region. The free version of Bitdefender Antivirus has several tools and features, but you can use the paid version—for free—for 14 days.
Related: Bitdefender Antivirus for Mac Review
5. Norton Security and Antivirus
Norton Security and Antivirus provide exceptional security for Android devices. Norton has a feature that allows users to lock their device(s) with an SMS or when their SIM card is removed.
Norton Mobile Security scans through the files and applications located on your device. If any malware is detected, it is automatically quarantined and deleted. The malware detection through this app is 100%, as stated by the latest AV-Test.
6. Avira Antivirus Security
Avira Antivirus Security is an Android anti-virus app that scans not only the internal storage of the device but any external storage as well. 
One rarely-seen feature that makes this app the best free anti-virus for Android mobile is the 'identity safeguard,' which checks the emails on your contact list and filters out any dangerous emails.
Avira Antivirus is free to download and is updated regularly. The app has a premium version too, containing some extra features that are common with other apps like blocking malicious sites, etc.
7. 360 Security
Next up is another fantastic anti-virus program for Android – 360 Security.
360 Security includes all the basic features that are expected of any anti-virus app: real-time protection, junk cleaner, speed booster, anti-theft protection, CPU Cooler, screen lock, and a few more.
360 Security also cleans the RAM caches of Android devices and also offers an SMS and Call filter. Camera Identification is another excellent feature that records anyone who is trying to hack your phone.
8. Kaspersky Mobile Antivirus
The next best free Android Antivirus app is the Kaspersky Mobile Antivirus. Even the free version of this app has plenty of features to offer. Kaspersky also provides great protection against malware and viruses.
Kaspersky effectively obstructs malicious links and sites before you click on it. The app prevents virus infections from infecting your device. According to the AV-Test conducted lately, Kaspersky has a detection percentage of 99.9%. 
9. Sophos Mobile Security
Sophos Mobile Security is an android anti-virus app that just recently won an AV-Test award. The app provides 2-factor authentication by generating an OTP.
It comes with a handy QR Code scanner that allows users to set up network security. Sophos Security prevents websites that are likely spam or illegal. Regular updates are shown for the malware database.
All the apps on your device are scanned, and in the case of threats, alerts are generated. The files on your device are regularly examined as well.
10. AVL
AVL is another good anti-virus app that once won the AV-test Award. It comes with a call blocker to block spam calls and a scanner for detecting suspicious .exe files.
AVL causes no load on your device and hardly affects your device's battery life. The app offers an anti-virus database. AVL also includes an anti-phishing feature to filter and terminate any phishing messages and emails.
11. Lookout Security and Antivirus
Lookout Security and Anti-virus is a great anti-virus solution, if not less known than other anti-virus programs.
Scanning, identity protection, security insurance, and Wi-Fi scanning are some of the important things the app helps users with. The app is free to download, though you can opt for the paid version that comes for $2.99 for a month or a year at $29.99.
12. Dr Web – Best free Android Antivirus App
Another good, if not older, Android anti-virus app is Dr. Web. The app doesn't have much going for it in terms of aesthetics, but full scans, quarantine space, malware detection, and statistical data, etc., make Dr. Web a good alternative to other anti-virus programs.
Dr. Web has relatively recently updated the app with some features like filter call and SMS, Filter the URLs, Firewall, Anti-theft features, Parental controls, and more. The app has a free version and also comes with various subscription plans that vary from $7.99 per year to $74.99 for a lifetime.
Wrapping Up –
Those were the best Android anti-virus apps for free. Hopefully, with this list, you're able to choose the right anti-virus for you.
If you have any suggestions, feel free to leave them in the comment box down below.
Have something to say about this article? Comment below or share it with us on Facebook, Twitter, or LinkedIn.