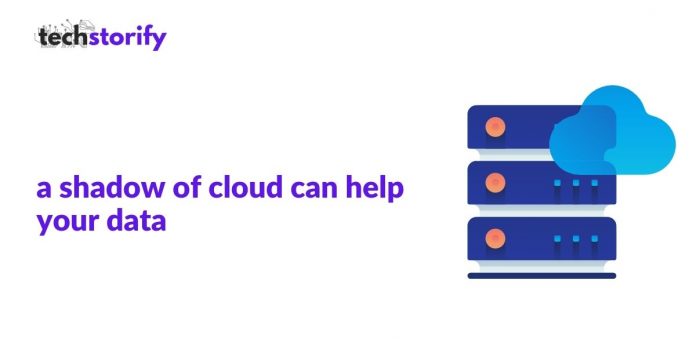 A cloud database helps in managing the data efficiently on cloud services and makes everything faster. It is easier to scale cloud-based database in even low budget and also keeps the data secure.
Moreover, the cloud database eliminates unwanted features and fastens the overall process and performance. Also, databases stored in in-house servers require more attention towards its security whereas a cloud-based database is more secure and encrypted.
So, if you are in search of a reliable cloud-based database, you have come to the right place as we will be listing down the best cloud database services in 2021.
---
Best Cloud Databases
1. Google Cloud SQL – Best Cloud Database Platform
Google's cloud platform services include various services where Google Cloud SQL is one of them. It is basically a fully managed cloud database for relational databases such as Mysql, PostgreSQL, and SQL server and delivers sturdy performance, reliability, and security.
You can toggle automatic backups and updated and the automatic failover protection ensures that your database is safe and secure.
Google Cloud SQL is totally encrypted and compliant with HIPAA, SSAE 16, ISO 27001, and PCI DSS v3.0
The data with Google's Cloud SQL is also encrypted, and compliant with HIPAA, SSAE 16, ISO 27001, and PCI DSS v3.0.
Key features:
Fully managed MySQL database
support MySQL 8.0, 5.7 (default), and 5.6
416 GB of RAM and 30 TB of data storage
Increase storage size automatically
Support for private IP
SSL secured
Pricing: The pricing depends upon various factors, check out full pricing here.

---
2. Microsoft Azure SQL Database – Reliable Cloud Database Platform
Another worthy and reliable cloud-based database service, Microsoft Azure SQL database, built by Microsoft to manage and test apps and services through their data centers offers the database as a service and platform as a service.
The SQL engine used by Azure is strong, compatible, and has machine learning capabilities. All of the SQL tools and applications which are necessary to create and manage database are provided, and all of this is easy to operate.
All you need is a Microsoft account to get started, the further steps such as setup and creating a database are easier than you can even imagine. The connection libraries will help you to choose the preferred language, database name, source, and price range.
Key features:
Automatic tuning
Pay as you go
Enhanced security
Multi-model capabilities
Pricing:
12 months of free usage
25+ always free services
Pay as you go method

---
3. Amazon Relational Database
Amazon web services have been providing various cloud computing services since 2006 and have emerged as a reliable cloud service provider.
Amazon RDB is a database as a service that is best suited for those who have been managing databases for a long time such as data scientists and database administrators.
Developers who have previously used AWS services will find it easier to get along with Amazon Relational database service.
It supports various database formats such as PostgreSQL, MySQL, MariaDB, oracle database, and SQL server. The user can create templates and even write codes.
The total cost and database setup is managed by the database administrator, who will assist you with all your queries. The pricing model has been split up into three sectors:
Pay as you go
Save when you reserve
Payless using more
Before paying, you can try the service free for the first year and then sign up for any plan if you liked the service.
Key features:
Easy to use
Automatic software patching
High performance
Scale storage easily
Backups are made automatically
Fully encrypted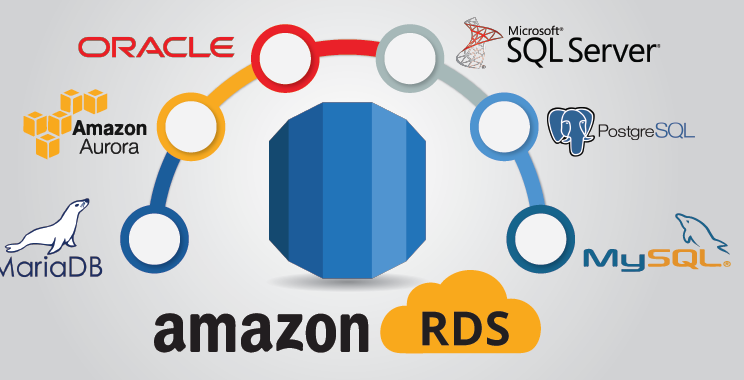 ---
4. Oracle Database Cloud
Oracle database cloud works on oracle technology and open source technology which helps the user to create, deploy and manage the platform applications and databases.
Moreover, it uses the power of machine learning and artificial intelligence to deliver amazing services and self-repairing abilities to database applications reducing the overall maintenance costs and offering predictive insights.
The setup process is not complicated at all, you can add on-capacity demand and let your database server scale as your organization grows. The default multilayer encryption ensures that your data is protected from all types of threats.
Furthermore, the company claims that its platform is a one-stop-shop for developers, data scientists, and businesses who are looking for the best cloud database platforms.
Key features:
Complete set of data management services
Automatic repair capabilities
Affordable pricing
Single database for all data
High-level encryption
Pricing: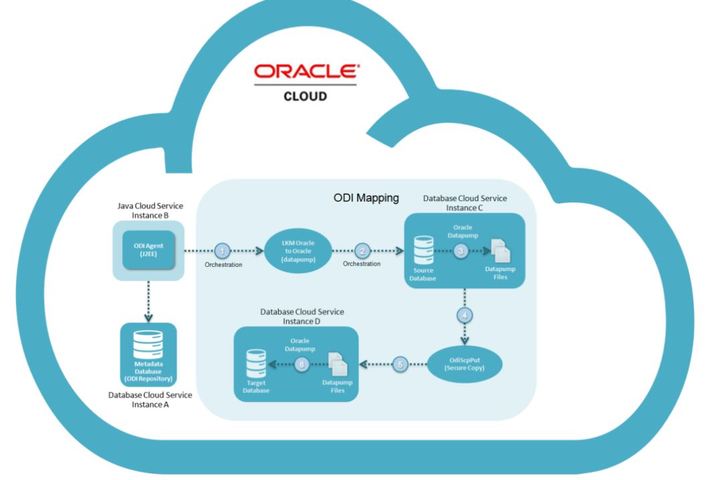 ---
5. NuoDB
NuoDB is a database company established way back in 2008 and is best known for its scalable, ACID-compliant, and hybrid workloads.
Installing NuoDB and managing it is not complicated at all, it is all a matter of few clicks. NuoDB claims that its cloud-based database is capable of handling 1 million transactions per second which are run on just 20 servers.
You can easily integrate it with MySQL scripts and other development tools that are necessary for handling the database. The only thing that you won't like in NuoDB is its frontend, which is not as attractive as the other cloud database platforms in this list
NuoDB can be connected with Google Cloud, Kubernetes, AWS, Docker, and other cloud-based platforms.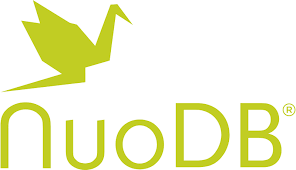 ---
6. MongoDB Atlas
Another amazing and reliable cloud-based database platform that makes it easier to manage databases is MongoDB atlas which provides all over 60 cloud regions in the world for storing data.
It has three plans as of now, out of which shared clusters are free and come with limited resources. It is best for those who have just started using MongoDB and are currently learning its framework.
All of the plans come with daily backups so that you do not lose your important data due to database corruption or other technical failures.
Key features:
Automation processes
Flexibility and outstanding support
Multiple levels of security
Easy scalability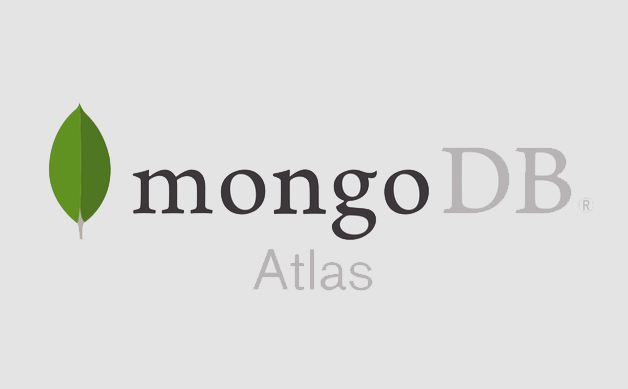 ---
7. IBM Db2 on Cloud
IBM deals in a lot of services that aid developers and data scientists, whether it is a machine learning solution or DBaaS. It is a managed SQL database that operates on the cloud and can be set up easily.
It offers flexible scaling and you have to pay for the number of resources you have used, no extra charges. The built-in artificial intelligence capability keeps the processes smooth and manageable.
Datasets can be retrieved easily whenever you need to and you can even set a private VPN on your database. You can avail of the IBM DB2 on the cloud through the IBM hybrid data management platform and make use of the other database services such as Db2 warehouse, Db2 Big SQL, and Db2 event store.
Upon signing up, you will receive a bonus credit of 200 dollars and Db2 lite-on cloud plan for free.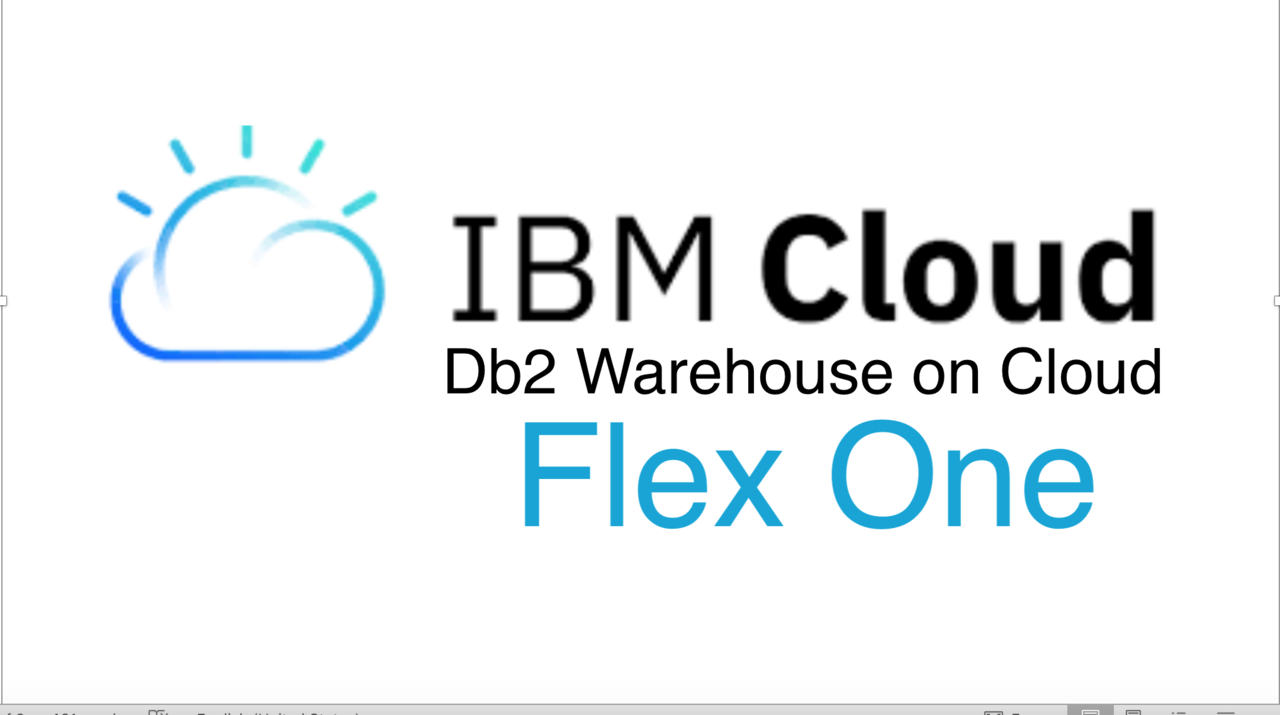 ---
Wrapping Up
Managing databases on the cloud are far more safe, secure, reliable and easier than in-house servers. Cloud-based databases can be scaled easily and can be managed from anywhere.
In this article, we have listed down some of the best cloud database platforms that provide the services at affordable prices, are easy to scale, and offer free credits to new users.