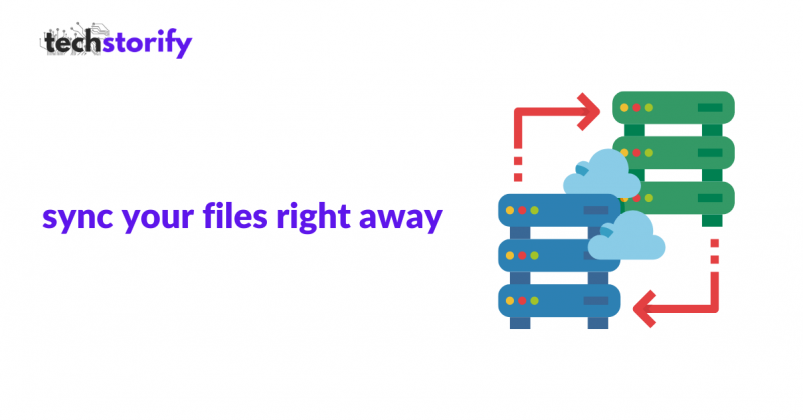 A file sync software has become an important utility in a computer system due to its capability to backup data in cloud storage and retrieves wherever and whenever required.
Usually, file synchronization software is available for free, and you are charged for the cloud storage to where you store your data. It becomes a lot easier to manage your important documents and files even when you do not have access to your computer.
Google and Microsoft have already added features to sync user data to their cloud storage Google Drive and OneDrive, respectively.
Moreover, these online cloud storage come with various other tools that help you to manage your data online without having to download it. You can share, collaborate, edit, and do a lot more with your personal data without having to download it every time.
For instance, you can easily edit your documents and spreadsheets made in Google online, these files get updated in real-time, and you don't have to download them and upload them again to update the data.
In case, you are looking for the same solution; we will be listing down some of the best sync software that may help you out to sync offline data into cloud storage.
So, without wasting much time, let's get started.
---
Best File Sync Software
1. Google Back Up and Sync – Best File Sync Software
The very first best free file sync software on our list is none other than the Google backup and sync which I personally use to backup data in my Google drive account. It is a free backup and sync utility software that can synchronize your important data in your Google Drive storage; the upload speed depends upon your internet connection.
All of the versions, whether free or paid, are supported with this app and can be downloaded on a windows computer.
After downloading the software, you need to install it and sign up with your Google account. You then have to select which folders you want to synchronize with Google drive and start the process.
All of the data will be synced automatically in the background.
Features:
Light in weight application
Hassle-free syncing
Affordable plans

---
2. Microsoft OneDrive
Microsoft one drive is a cloud storage service offered by Microsoft to backup and store user data. If you use Microsoft tools for office work, you must be aware that the free plan comes with just 5 GB of storage limit, and all of the words, excel, the spreadsheet is automatically synced with the user's one drive accounts.
You can download the one drive synchronization software on your windows pc and start syncing your important data directly to your Microsoft one drive account. The data can be accessed on any computer, android mobile, or iPhone by signing in to your Microsoft account.
Sadly, free storage is not enough; therefore, you will have to upgrade to a paid plan eventually. As compared to Google Onedrive, Onedrive is quite expensive, and also it limits the download speed to 20Mbps or sometimes even lower than this, which is quite unfair.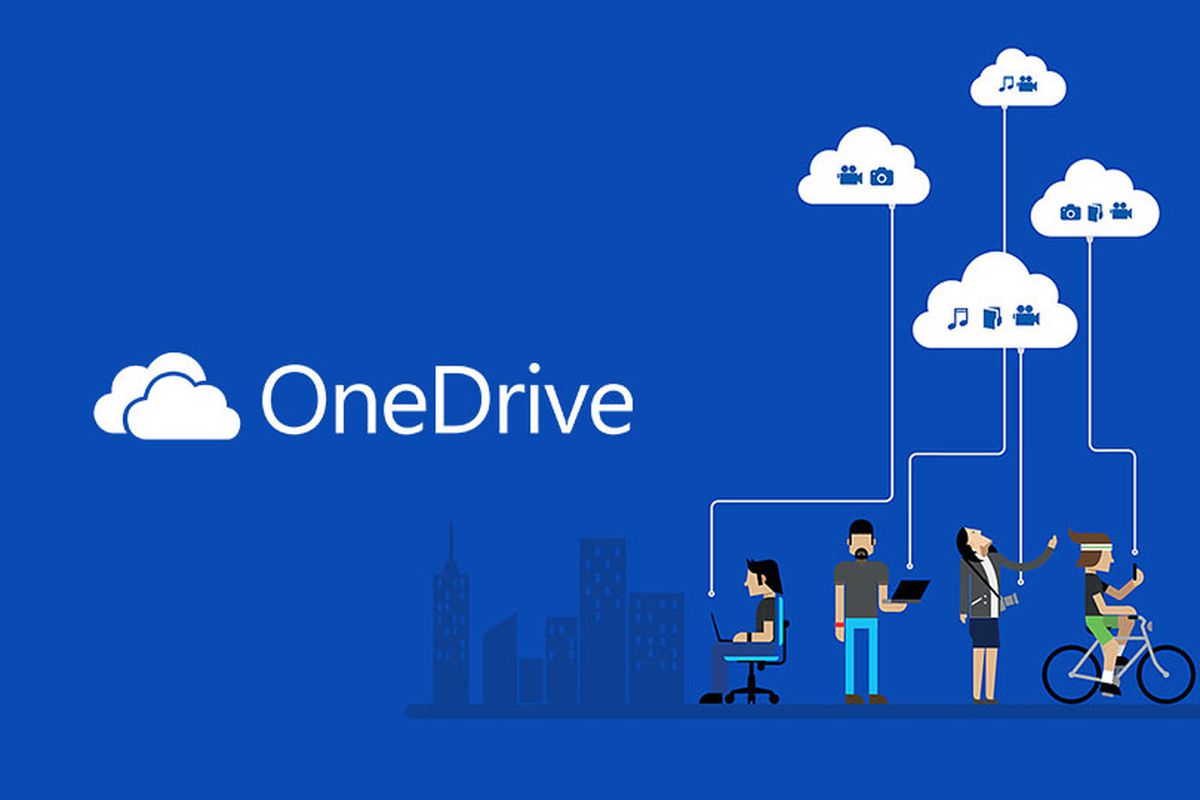 Download Onedrive sync software
---
3. Mega.nz – Secure File Sync Software
Mega.nz is one of the best file sync software I have ever used after Google drive backup and sync. The main reason is the amount of storage it offers, which is 50 GB, and you can get more by adding your phone number and verifying your email account.
After synchronizing, you can access data on android, iOS, macOS, and Windows app from anywhere and at any time. The best part is that your data is fully encrypted and no one else can access it unless you share it.
You can even share a specific file or folder with a decryption key for additional security. Other than this, Mega.nz has nothing special to talk about, as it is just cloud storage and has nothing to with what Google, Microsoft, and Apple do.
If you wish to upgrade the storage, you need to spend an amount close to what Google drive and Microsoft charge. You can also upgrade to a business account if you own a business for unlimited transfers and uploads, for just 10 euros.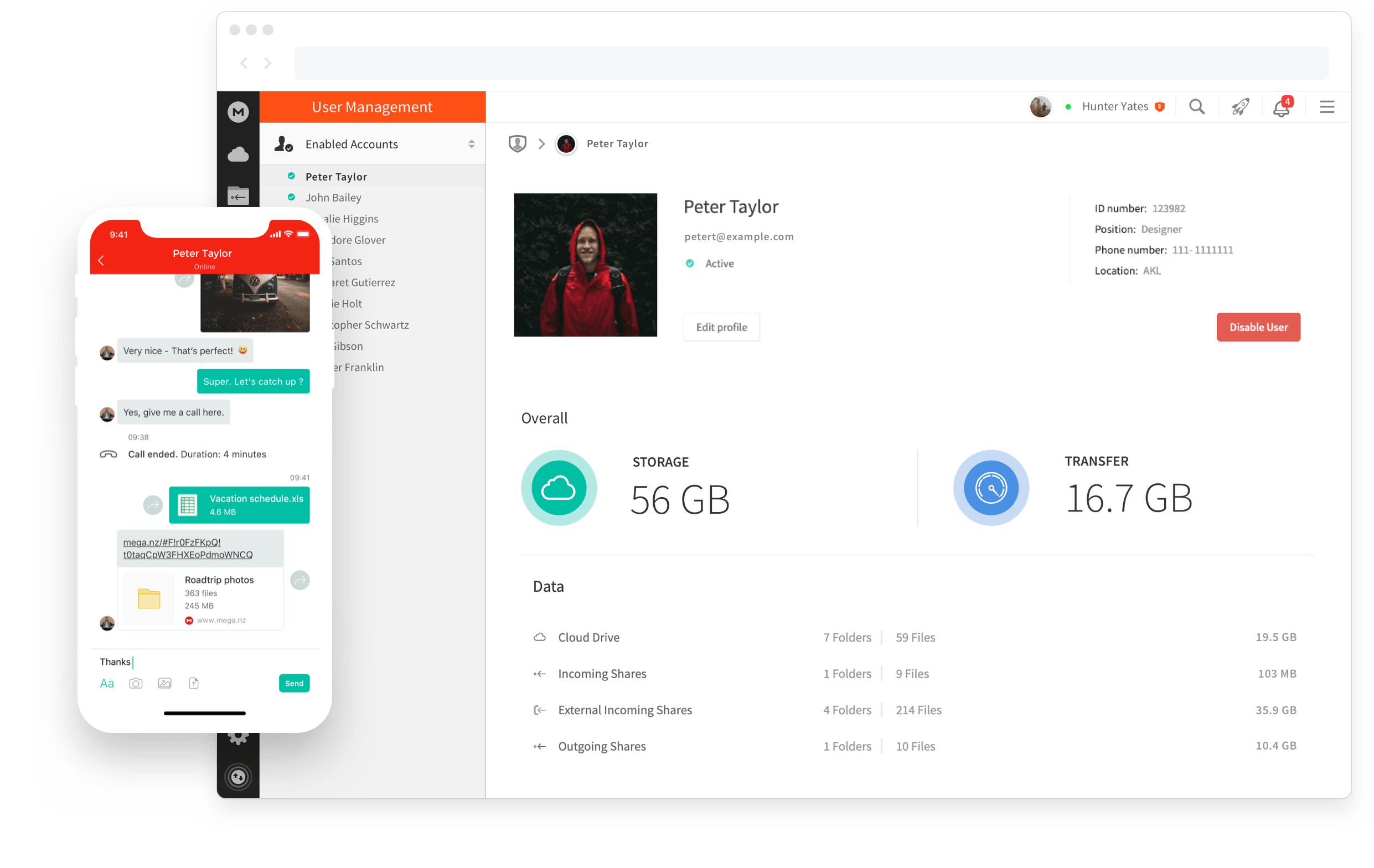 ---
4. Sync.com
Another powerful and reliable file synchronization software, sync.com, is compatible with all major OS. The most attractive thing about this file sync software is its pricing and storage.
It charges 5 dollars per user and provides 1TB of cloud storage for each user, which I believe is sufficient to store the important data. You can add up to 100 users in a standard plan, each user would cost 5 dollars and will receive 1TB of storage.
The 8 dollar plan is better than the standard plan, offering 4TB of storage per user. All of these plans are included with high-level data encryption and full security of your important data.
Sync keeps a file history of 365 days and allows you to restore the old version of a file even after deleting it. You can share a link of a specific file or folder with your friends or colleagues.
Furthermore, you can activate two-factor authentication on your account to prevent unauthorized login and data theft.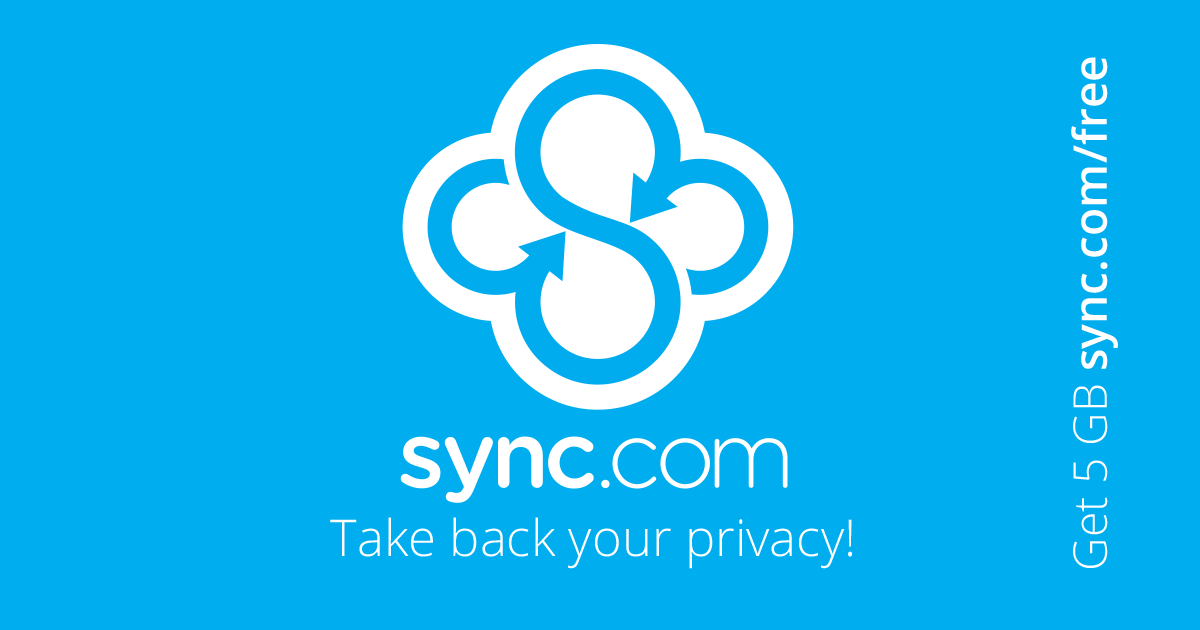 ---
5. GoodSync
Goodsync is a reputed company that offers file sync and backup service. It is available on all types of operating systems such as android, ios, windows, and macOS.
The software at first is quite complicated to use, you may get stuck while creating your first backup or sync job, but the tutorials will help you out to learn the core functions of the software.
Goodsync can be integrated with your cloud storage services like Gdrive, Onedrive, Amazon AWS, Mega.nz, and more, and you can then start the backup or sync job easily.
Other than this, Goodsync ServerOS offers backup and sync service for Windows and Linux servers, and the Goodsync file server allows a specific file and folder to be backed up to cloud storage.
Features offered:
Real-time data transfer
Block-level data transfer
End to end encryption
Version channel history
Pricing:
Goodsync is available for a 30 days free trial. You will have to purchase the software to use on your device. The license costs $29.95 for 5 devices per year, while the business plan is priced at $39.95 / yr for workstation and $499.95 / y for the server.

---
6. Syncplicity
As the name suggests, Syncplicity is a simple yet powerful file sync software that can be installed on windows and macOS and also on Android and iOS devices. You can backup files, folder, and other important data with Syncplicity.
Up to 10GB of space is allotted to the personal edition plan and allows connection with an unlimited number of devices without any charges. The 5 dollar plan gives 100GB of storage.

There are 2 business plans as well, which are sufficient for a small organization and even a big one giving access to more than one user at a time. You can try free for the first 30 days and then decide to continue or discontinue.
Syncplicity is more than just cloud storage; it allows you to create a team of users and collaborate on a project as you can even integrate office 365 and CRM cloud.
Grouping the number of features Syncplicity offers, it is surely one of the best file syncing software on our list. Here are some of its key features:
Real-time document versioning
group and user-based security policies
Remote wipe the device of any user
Data loss prevention tool integration
Office 365 integration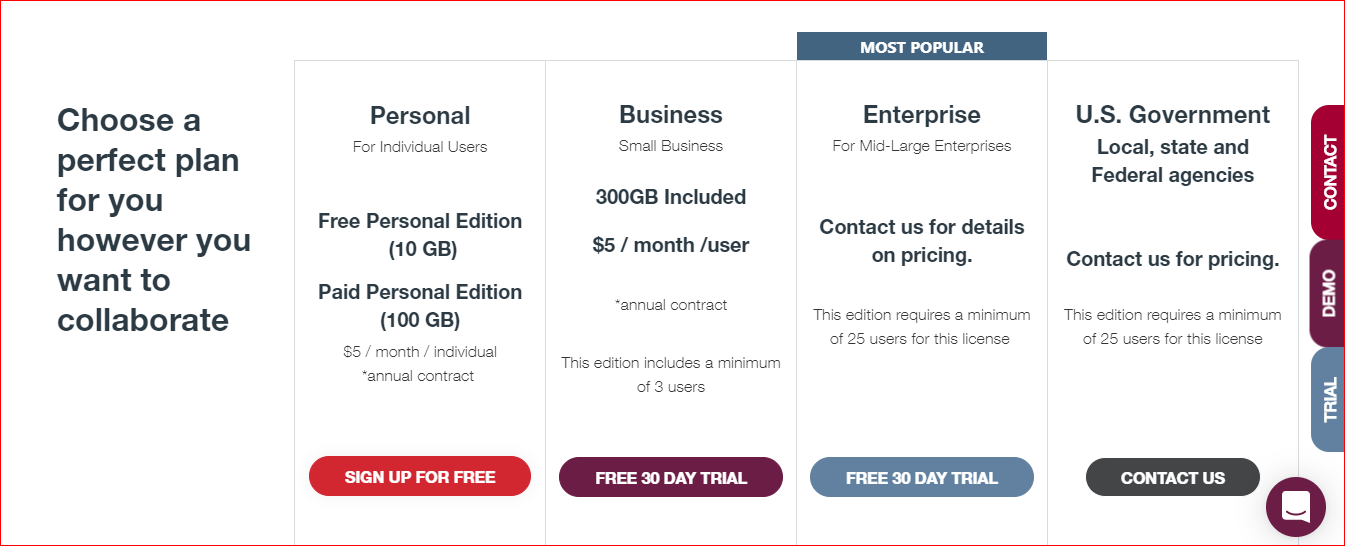 ---
7. Resilio
Another powerful peer-to-peer file sync software Resilio was previously a part of BitTorrent Inc, supports file synchronization for Windows, macOS, and Linux also. It is one of the few file sync software that supports Linux.
It does not really sync your data to cloud storage but on the devices which are interconnected in peer to peer model for the syncing process. You can try the free version before purchasing a subscription.
The Sync Busines plan is ideal for businesses providing a connection to unlimited devices per user, file-level deduplication, data reduction, and an end to end encryption.
The service is reliable and secure, and you need to pay only a one-time fee to get the official license.
Key features:
Device-to-Device File Transfer
On-demand file access
Secure links for sharing data
Folder level access control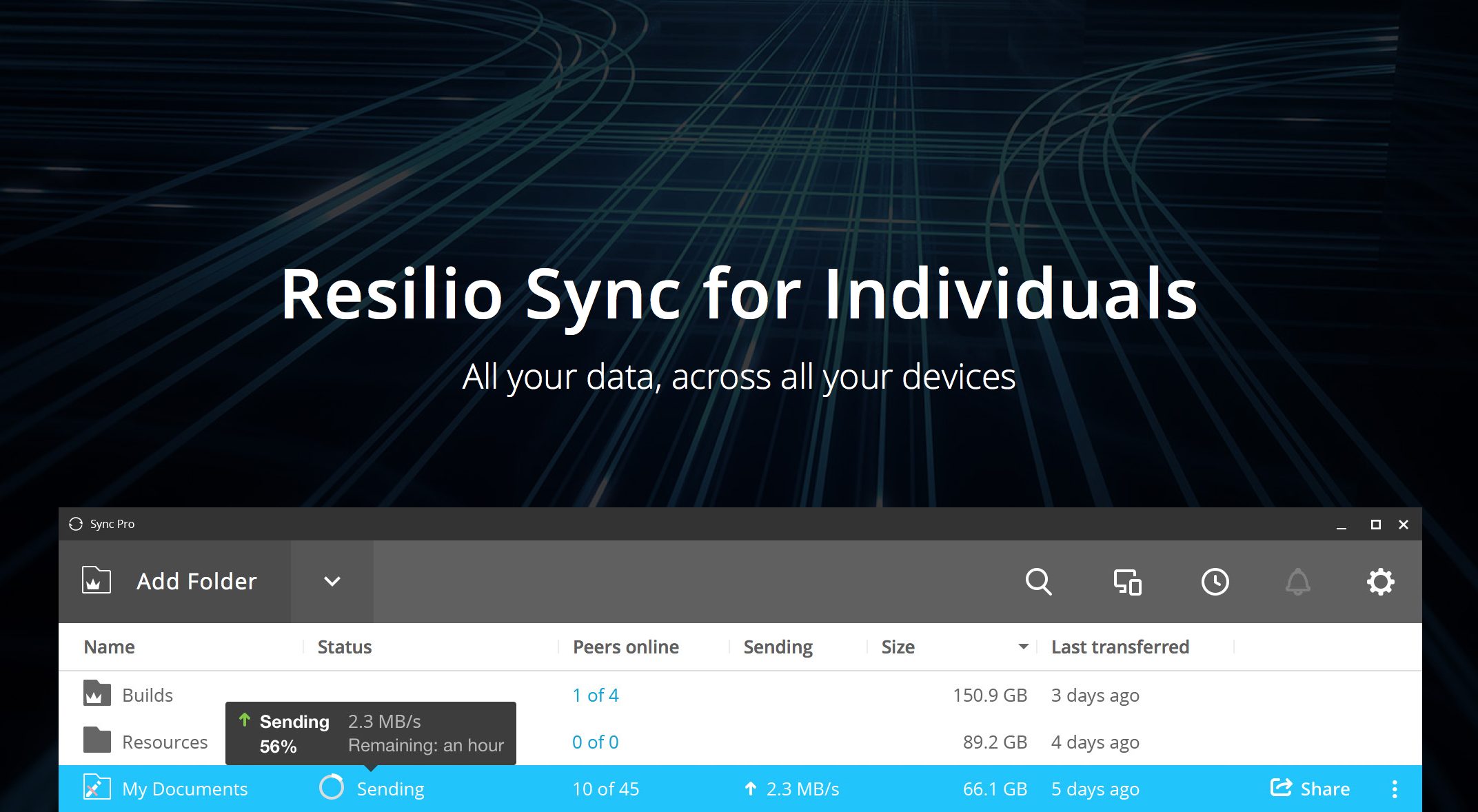 ---
8. AOMEI Backupper
Aomei backupper is backup utility software for windows that can backup your personal computer data and even sync on cloud storage. It is available for free to everyone and can help you to backup your important data.
Recently, the file sync feature was added to Aomei backupper, which enables file sync to cloud storage as well. It provides support to sync all files from one folder to another and can also schedule sync.
You can set a specific time to sync folders; this helps in automatic backup at times when you are not at home or out for work, just make sure your system is power on.
By downloading a client of the cloud storage drive, you can start syncing your important data via AOMEI backupper. Moreover, you can even sync computers over LAN and NAS network. Therefore it is good to share files from one computer to another in a local network.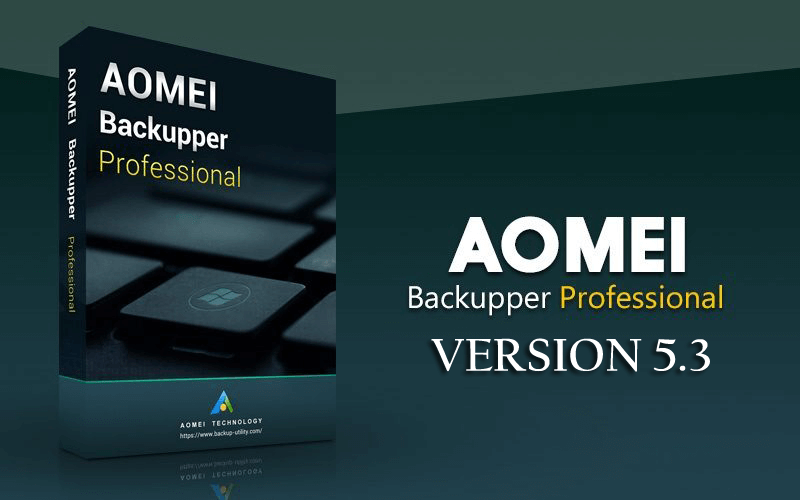 ---
9. Dropbox
One of the most valued startup and reliable online cloud storage and file sync software, dropbox is another reliable data sync service. It is a freemium service for both homes and businesses.
You get 2GB of free cloud storage and software to sync your personal files to your Dropbox account. The free storage is not enough, so you will have to purchase a plan to store more data on the cloud.
The plans are quite affordable; for one month, you have to pay $9.99 per month for 2TB of cloud data storage. You will be billed $119.88 annually and get 2Tb  of encrypted cloud storage.
There is also a business plan with more features, such as project collaboration tools, advanced security, and admin features. You can use it for 30 days without paying anything.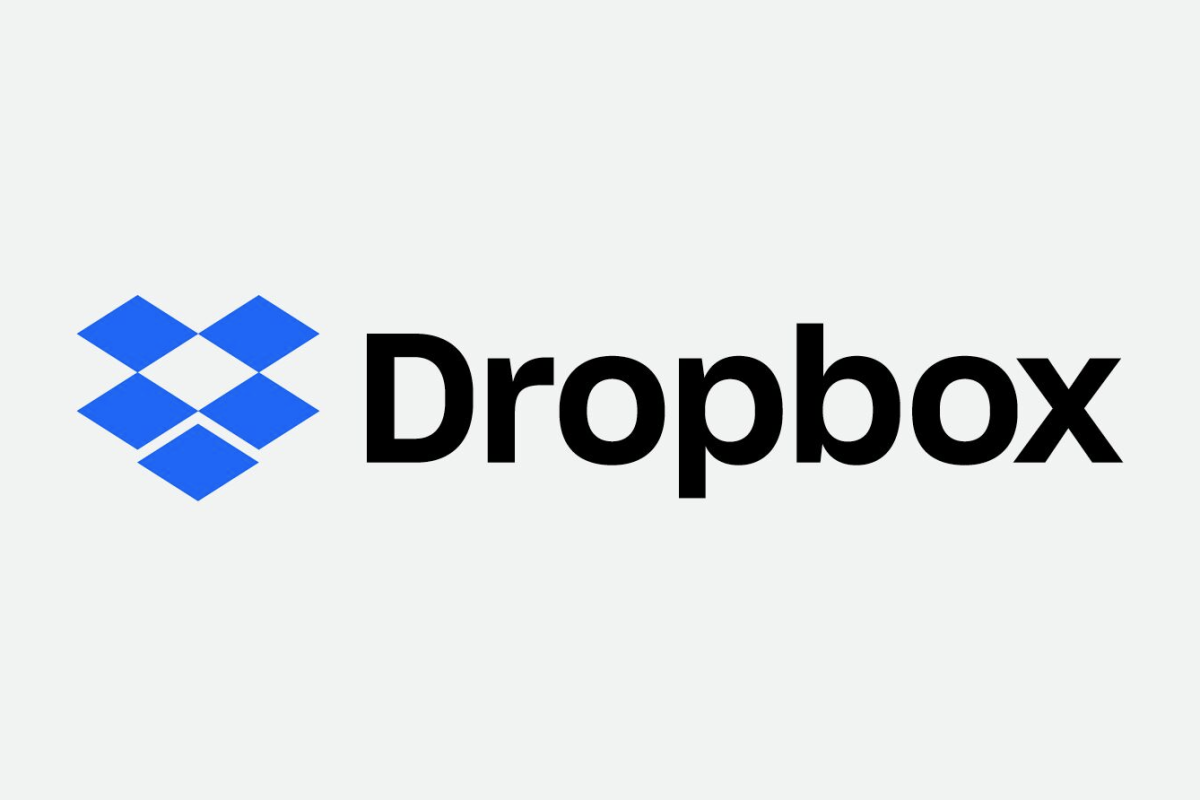 Backup your files with DropBox
---
10. Freefilesync – Free File Sync Software
One of the best free file sync software, freefilesync is totally free and open source project that can help you to sync your files in a couple of minutes. You can compare the files from two different folders based on their size and start the sync process.
There are no ads, no limits, and no trials. Every feature is free and unlocked; the user interface is also simple to use; you can watch out this tutorial and get started with free file-syncing software right now.
---
Wrapping Up
File sync software saves a lot of time from creating a manual backup of data every time there is an update made to the file. With file synchronization software, the job can be done easily.
In this article, we have listed down the reliable and secure file sync software that can manage your backups and let you access them from anywhere easily. All of these listed software provides home and business plans, you can choose according to your requirement.