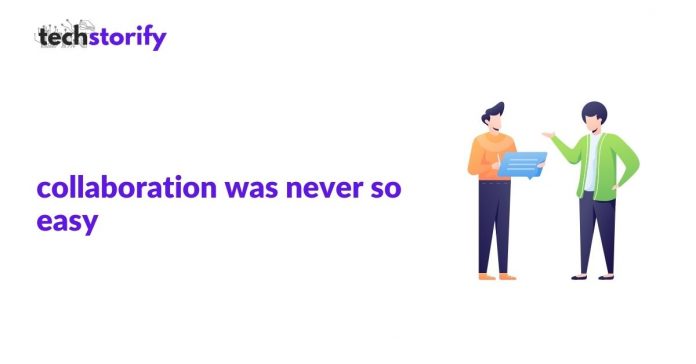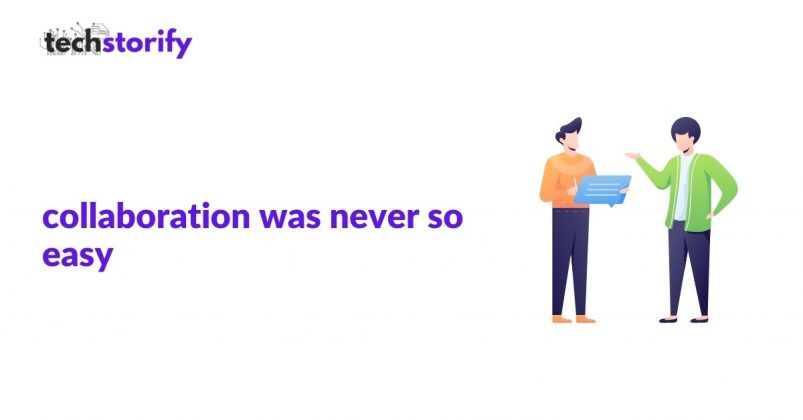 The need for collaboration tools has increased tremendously. There is one thing that we need to understand is that the pandemic is not over yet. Work from home will continue for more time. A lot of businesses have even realized that working remotely is not a bad deal.
People have found a balance when it comes to managing work effectively without coming to the office.
What are Collaboration Tools?
Collaboration tools are powerful business tools that help your team manage work remotely. Having a collaboration tool is to make sure that everyone is on the same page if not in the same room. There are various types of such business tools that can help you during this time.
It could be a simple task management tool or a communication tool, or a finance management tool. Collaboration tools can help you streamline any work that you are currently managing from your home.
Why Do You Need Collaboration Software?
One of the biggest challenges that companies faced during these difficult times was managing the work efficiently. No one was prepared for the Covid outbreak. Secondly, we are not used to working remotely.
Now, this creates a sense of confusion and unorganized working culture.
Technology always gives you a solution if you acknowledge the problem.  A lot of people were tirelessly spending time on Zoom calls, text messages, and WhatsApp groups. Some of the companies were already using collaboration tools that helped them the most during these times.
Three reasons why your company should be investing in collaboration tools.
1 – Productivity – One of the major concerns of working remotely is a decrease in productivity. A lot of us faced this mammoth challenge when we initially started working from home.
A collaboration tool can give you a proper structure to follow and ensure that everyone is on track for the task assigned to them.
Don't Miss – Best Productivity Apps To Get Your Digital Life Organized
2 – Team-management – Managing teams remotely is one of the biggest challenges anyone can have. Collaboration tools can help to tackle that. With brilliant technologies in place, now you can manage your team just like at the office.
3 – Cost-Effective – Many companies realized that a chunk of money could be saved if they replace their physical office with a virtual office. A lot of industry actually just requires a good internet and a laptop to operate.
So, you can invest some amount on a good collaboration tool and save your rent and other offline expenses.
Best Online Collaboration Tools & Software for Business
1 – Slack
Slack is one of the best collaboration tools that are available online. It is a team communication tool that will help you streamline your communications. As we all know, whenever we are working, we have to talk and coordinate with multiple people in the team regarding any project.
Slack makes it east with its simple yet powerful features like channels. You can create different channels/groups for various tasks and add members working on the project. You can talk, share documents, and video calls as well.
Best Features
Third-party apps integration – Google Drive, Zoom, Asana, etc.
Channels for different projects.
Search and Pinned chats.
Tag and talk with any team member.
Price
Slack has a free version with message restrictions and only 10 third-party integration with no great security features. If you want to leverage the best version of Slack, then you should consider its paid subscription. The Standard and cost $6.79 and $12.76 per person/month, respectively.
Recommended – 17 Awesome Slack Alternatives for Team Chat
2 – Trello
Trello is a powerful team management tool that helps you organize your tasks and project in a board format. Trello is designed for smaller teams with not so complicated operations. It is widely used by the freelancing community and known for its simplicity.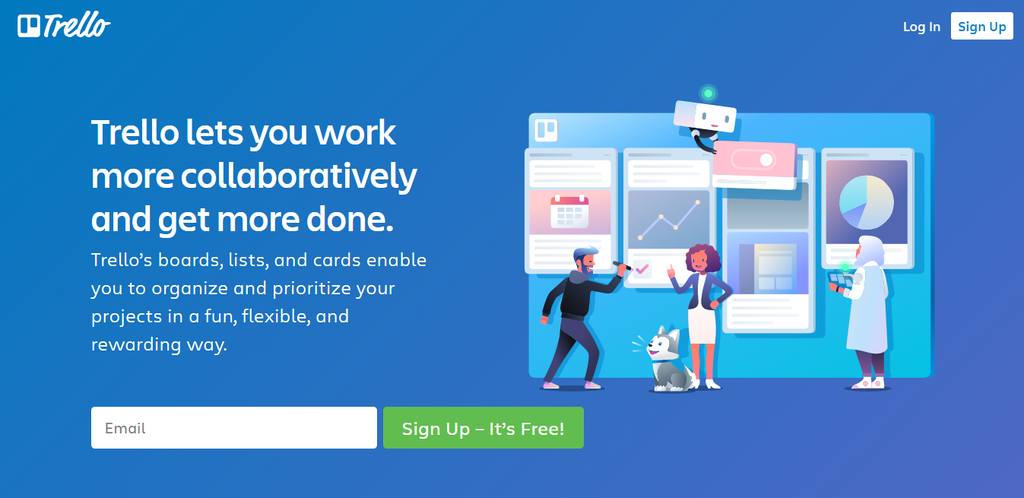 You can create numerous boards and align tasks for every individual. They have a concept called power-ups, which are amazing add-on features or plugins for the micro-task requirements. For example, – a repeat power-up can automatically create a task that has to be done every day.
Features
Customizable templates
Flexible boards
Individual task assignment and deadline
Comment and tag options
Price
Although Trello's free version is the most popular, their paid tool has some of the most advanced features. Business Class costs $9.99 per person/month. For Enterprise, it can be from $5.92 up to $20.83, depending on the number of users.
3 – NextCloud
NextCloud is a self-hosted collaboration tool that will help your team's work in a more secure environment. It is not only secure but is efficient. NextCloud also has a task management feature that will help your team to manage their work.
All the files shared over the platform are completely on your server, which makes it super-secure.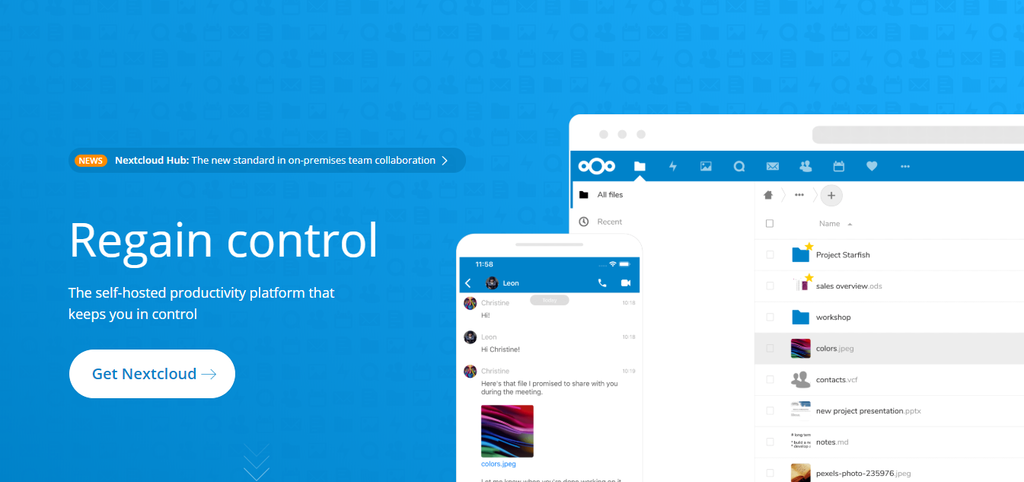 Features
Task Automation
Secure
Open-Source
Omni-platform feasibility
Team Collaboration
Price
You can take 60-min full access for Free and then continue from there ahead.
4 – Google Docs
Google Docs is a cloud-based simple document made for collaborating with your team members. While you are working remotely but need to work on the same document, you can always work on Google Docs. When you sign-up for Google drive, you get the entire suite with different formats like Docs, Presentation, and Sheets.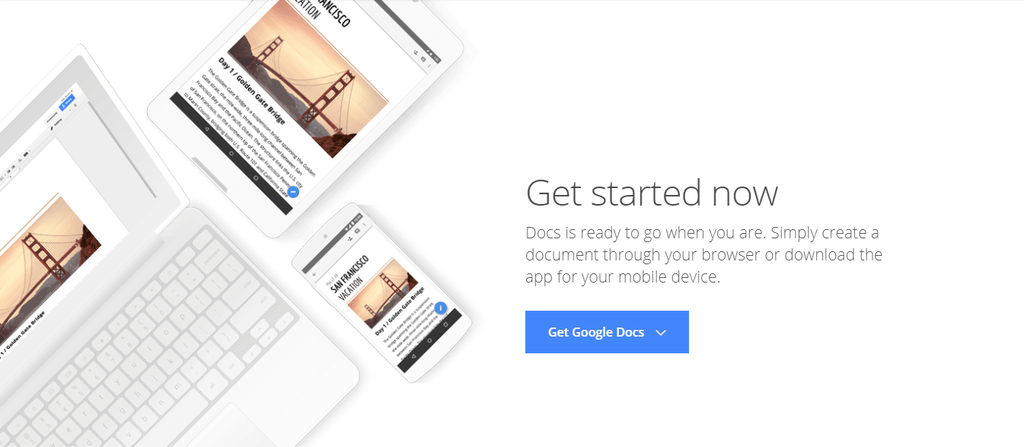 Features
Secure
Google Suite
Real-time collaboration
Commenting and Tagging feature
Automatically saves on your Drive
Price
Technically, Google Docs is free; you might want to upgrade to a paid version for Google drive if you are looking for a huge storage capacity for your team.
5 – Asana
Asana is one of the best collaboration tools out there. It is a project management and team collaboration tool. Designed for the 21st century, it is modern and effective. You can create projects with different view styles as per your comfort. It has some of the best project management tool features like task creation, dependencies, comment section, automated follow-ups, etc.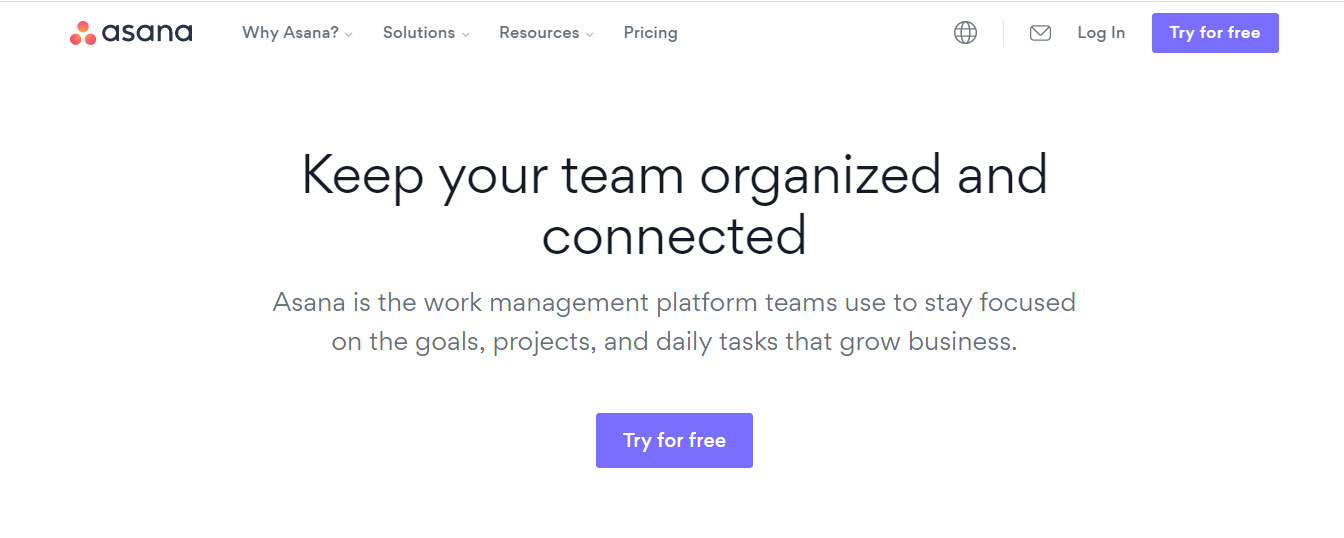 Features
Advance task management
Gant Chart & Calendar View
Presets layout for projects
Commenting
Creating dependencies
Sub-task assignment capability
Price
It has a free version and a paid model, depending on your requirement. Premium stands at $10.99 per user/month, and Business costs $24.99 per user/month.
Microsoft Teams is one of the Zoom alternatives that you can check out. It is part of Office365 and offers a lot of amazing features. From creating chat rooms to working on OneDrive in real-time, Microsoft teams is an excellent collaboration tool. It is secure and provides two-step authorization. Best used for Video conferencing with your team.
As Zoom is considered not that secure, Microsoft Teams is a great contender for the top Video Conferencing software.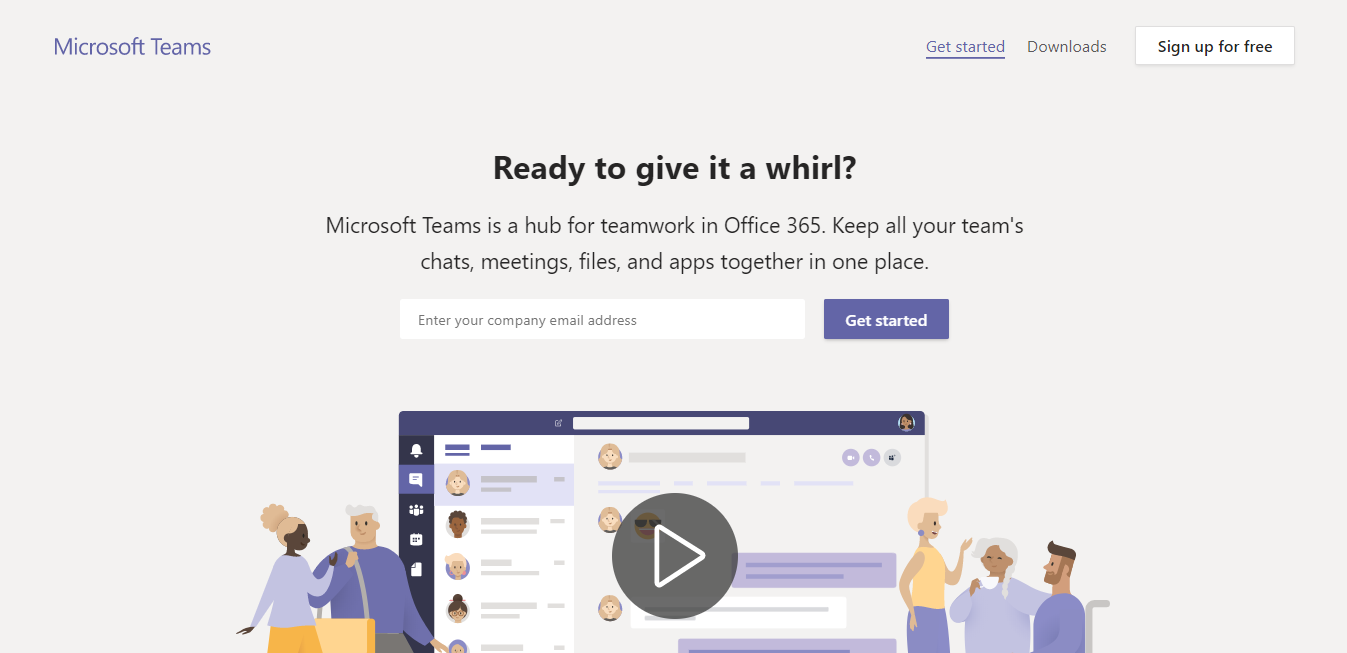 Features
Video calls
Secured
Real-time collaboration on OneDrive
Language translations
Slash commands for shortcuts
Price
The Business package is $8.25 per user/month. The Business Premium costs $12.50 per user/month.
7 – Coggle
Coggle is a mind-map specific collaboration tool. If you are into product design or digital marketing, or advertising as an industry, Coggle is a great fit for your team. You can create mind-maps with your team on the go.
Coggle is one of the best brainstorming tools available online. You can create a lot of diagrams and flows with Coggle.
Features
Flows and Diagram Creation
Real-Time editing
Import and Export features
Price
Free Version & $5 per month.
8 – Dropbox
Dropbox is a file-sharing platform also a collaboration tool. You can streamline all your files from various third-party apps is Microsoft Teams and Google Drive. It also has a lot of other features that make it a top collaboration tool.
The seamless integration with other business tools is easy. One of the best features we love about Dropbox is that you can pick and select a project or a file with the Dropbox showcase.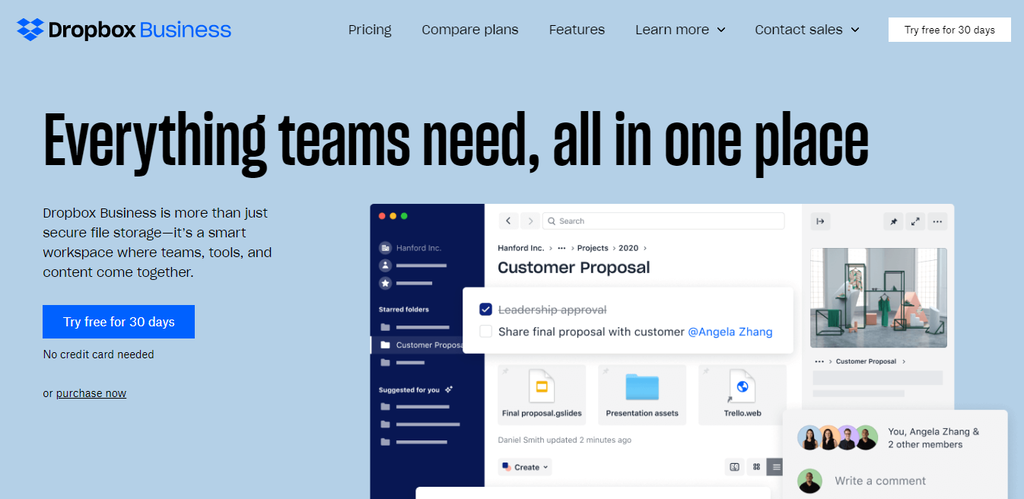 Features
File sharing
Free Version available
Recovery feature
Data records for the last 180 days
Price
$12.50 per user/per month
9 – Monday
Monday is a project management tool that helps teams ace working from home. There are a lot of Monday Alternatives. You can create tasks and give them a probability so that you channelize your energy by just alone. You can do all the basic features like task creation, comment capabilities, task assignment and, etc.
Features
Task Management
Team Collaboration
Third-Party integrations available
Reporting and Analytics
Price
The basic package ranges from  $39-$999 per user/per month.
10 – GoToMeeting
If you are someone who spends a lot with online meetings then GoToMeeting is the perfect fit for you. You can collaborate, connect on a video call, and maintain a good calendar for all the tasks. People can join your meeting without any sign-up. GoToMeeting is one of the best calendar apps out there.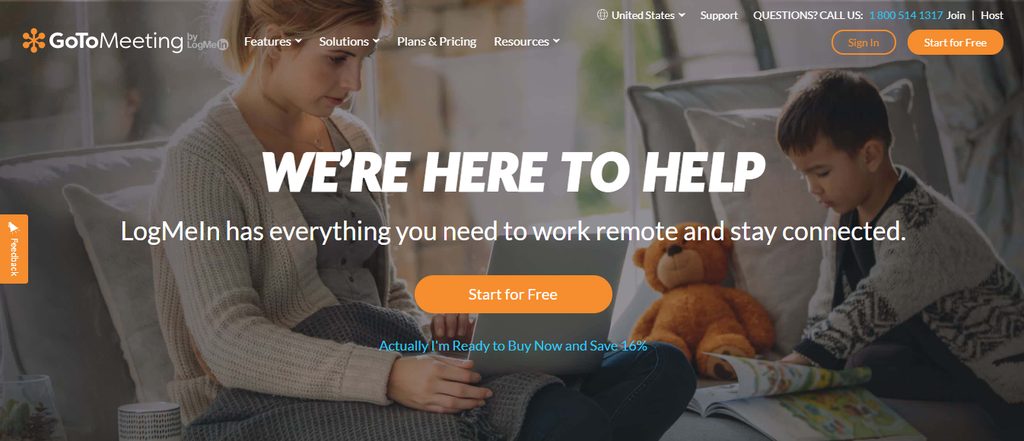 Features
Video conferencing
Secure Platform
Unlimited Video calls
Amazing support (24*7)
Price
Professional plan for $12 per month
Wrapping Up
Here you go, these were the top 10 collaboration tools for your team. Now, as you all must have noticed, we deliberately mentioned a lot of collaboration tools with a different application.
If you have any favorites, please drop a comment below.