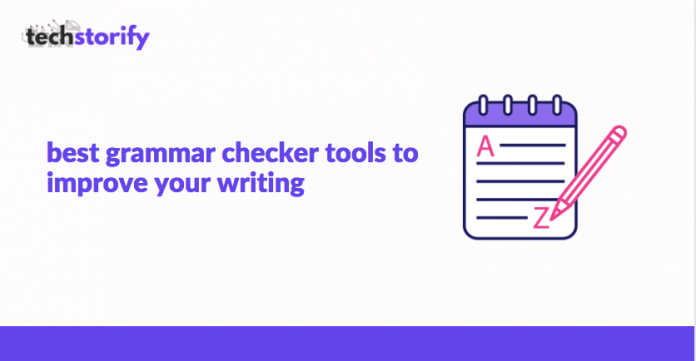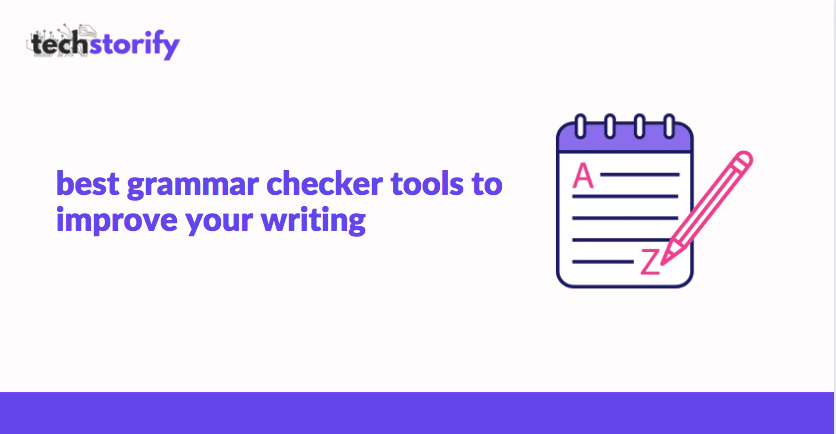 Are you a writer? Are you looking to create flawless content, the one which ranks number one on the podium? If the answer is yes, make sure to add the best grammar checker tools to your list of software tools.
Grammar checker tools available online can help you create error-free copies of emails, newsletters, webpages and whatnot.
To help you pick the best grammar checker tools, we've compiled a list that is handy.
Best Grammar Checker Tools
There is no doubt about this tool when it comes to being ranked number one. Grammarly is the top choice when it comes to error-free writing. The tool is free to use and also offers Premium/ Student and Business versions which vary in pricing and service offerings.
The free tool is also available as a Chrome extension to help you correct grammar errors anywhere while using a browser.
You can use this tool to proofread, check for plagiarism and even use 'expert writing help' to create a perfect copy.
What it does is detect basic and advanced grammar errors such as comma splices, fragments, passive voice, and much more. It also provides a near-human touch to uplift your writing style.
From students to bloggers and professionals, anyone can benefit from this tool.
2. Reverso
Reverso is known to be a portal of tools that include spell-check, dictionary, translation, grammar, pronunciation and translation. For quicker access to the tools, you can use the browser extension.
The tool is published by Reverso-Softissimo which provides solutions to companies to manage their communication easily.
It is also available for corporates to use and offers file translation while preserving the file formatting and fine-tuning of content with Reverso contextual dictionary.
The online writing tutor has a word count limit of around 600 characters and is easy to use especially when it comes to non-English writers.
3. GrammarChecker
It is a free online grammar checker to assess your style, check for spelling errors and grammatical mistakes. The tool is designed to check for English, Spanish, French, Chinese, Russian and many more grammatical errors.
The online software is designed to ensure that the English grammar rules aren't ignored and provides error-free content.
The Popular SEO tools available on the app include Spinbot, Translate, Paraphrasing tool, word counter, online grammar check, proofreading, spell check, case convertor, text editor, reverse image search, random word generator, typing test, word unscrambler, word finder and character count.
You may consider it for a bunch of tools being offered at a single place to make your writing easier.
4. Hemingway Editor
This is more of an editor to help you simplify the sentence structure and discard everything else. It focuses on simplifying the complex sentences which may have crept in while you are writing content.
It highlights the sentences in different colours with red meaning the sentence is hard to read. It is ideal for self-editing, fiction and non-fiction writing and perfectly complements Grammarly or a similar tool you have.
However, it doesn't actually provide for insightful writing reports and cannot be a replacement for a grammar checker.
5. SpellCheckPlus
It offers both free and paid versions. You can use it to score more on grammar if English isn't your first language.
The key features include virtual writing tutors and grammar checks. It allows for copying and pasting of 2000 characters in a single go. The tool scans for redundant words and any complicated language.
Like other Grammar checker tools, you can't add custom words to a dictionary or specify any writing style. This grammar checker is effective in case you want to write shorter content pieces.
Though it is free and easy to use, it works on a web browser only and lacks insightful writing.
6. ProWritingAid
The platform boasts of being the only platform that offers a combination of both grammar and style checks along with in-depth writing reports.
Easily improve your writing with readability improvements done in seconds as you write. The editing tool helps you highlight elements such as vague working, length of sentences, over-dependence on passive voice, adverbs and complicated sentence structures.
It is a smart tool that you learn as you go on editing. The tool offers in-app suggestions, videos, quizzes and explanations to help you build up your skills.
Easily eliminate any embarrassing errors without loss of credibility. Find the right words with word explorer and find out the best of words to be used.
ProWritingAid can be easily integrated with Outlook, Google Docs, Scrivener, Open Office and many other tools.
You can even add specific writing style guides to ensure consistency across teams. Gain more insights with data visualisation and reports around sentence variation and readability.
7. Nounplus
In case you're fed up with grammatical errors in your writing, you can use NounPlus to save yourself.
Find out typo mistakes and any vocal errors with this tool which is compatible with US, Japanese and Chinese word variants.
The features include grammar check, sentence check, grammar corrector and grammar rules to improve your English.
The tool follows all possible rules of sentence framing and provides for connections wherever required. It also boasts accuracy and quality when it comes to dealing with complex and confusing language.
8. LanguageTool
Consider it your writing assistant which is a multilingual grammar style and spell checker. It offers a free-to-use Chrome extension and is trusted by writers for a distraction-free writing experience.
It also offers a personal dictionary, quality scoring of texts which are securely stored and access to advanced styles.
The tool can even be integrated with your favourite office programs such as Google Docs and Microsoft Word.
The Premium version is available for businesses and for non-profits & students. Additional add-ons are also available for Gmail and Thunderbird.
Hassle-free writing
A grammar checker works to edit your work faster and in an efficient manner. Some of the key issues include errors related to Typos. A good tool helps ensure that you are notified quickly and the problem is resolved.
Deal with active and passive voice. An active sentence is generally preferred, however, the use of passive voice still has its place while writing academic articles. Using a grammar checker, you can check on the balance between active and passive writing.
Deal with punctuation errors. If you aren't sure where to put a comma, apostrophe or punctuation, a grammar checker comes to the rescue.
The right grammar checker will even tell you the words you use frequently to help you avoid or produce synonyms that can be used without sounding repetitive.
Grammar mistakes happen frequently. Using the right tools you can tackle such problems seriously and get rid of becoming embarrassed.