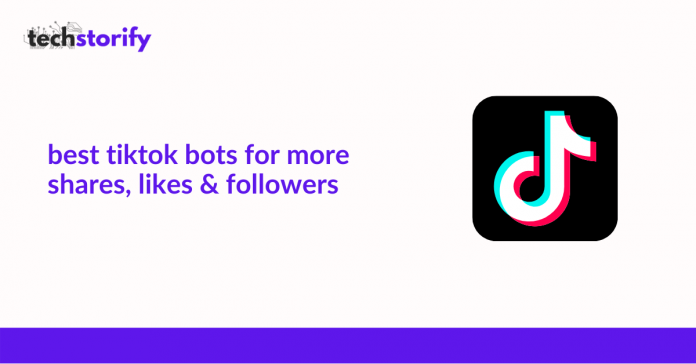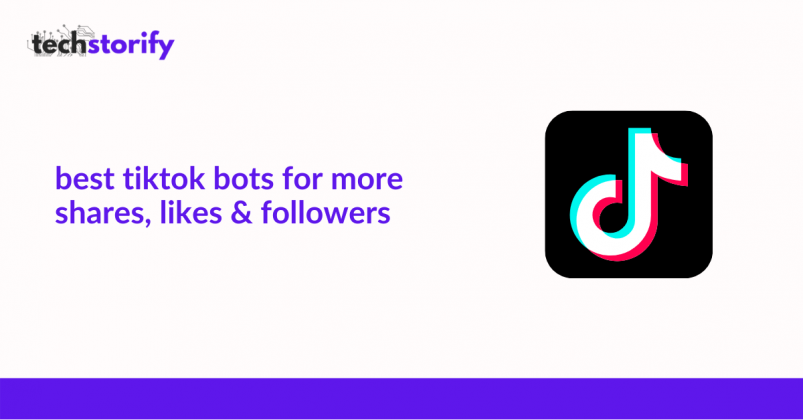 Internet superstars have discovered techniques to increase the popularity of TikTok bots, including giving them appealing names and uploading high-quality videos.
They will, however, need to put a significant amount of time and effort into the operation and management of the accounts.
You can, however, employ TikTok's bot to make the task easier while simultaneously growing your following. Here are some of the most effective TikTok bots that you should consider using.
You can then personalise filters and automate certain operations such as following other users and enjoying posts made by other people, among other things.
If you utilise bots, you should exercise extreme caution because TikTok may terminate your account.
1. Jarvee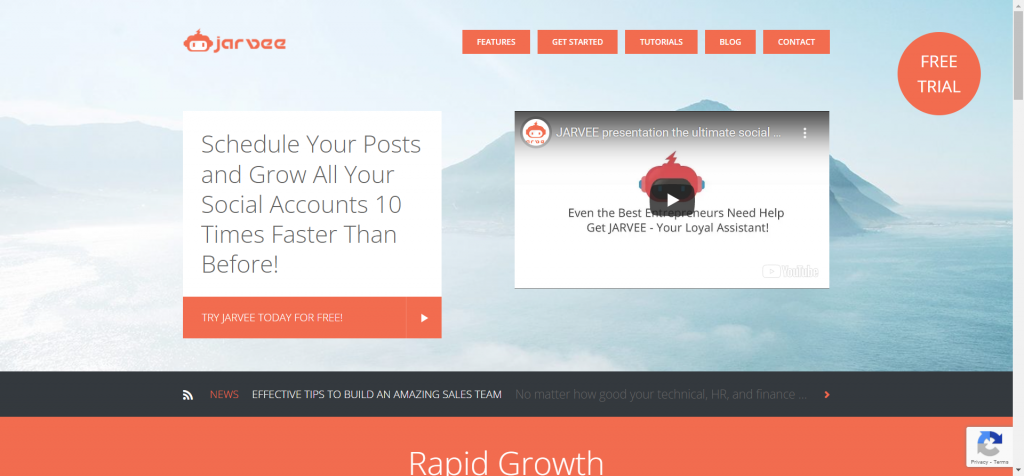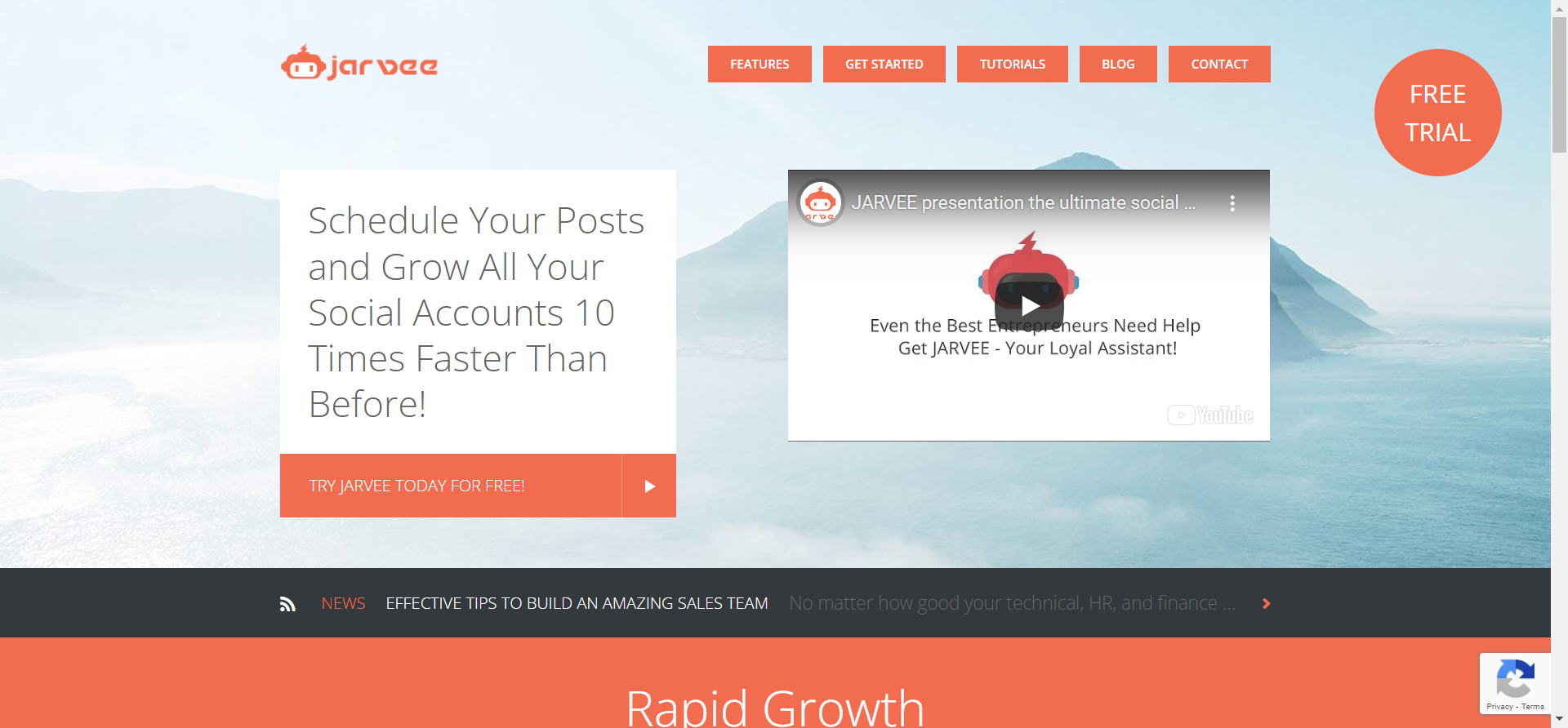 When it comes to growing your social media platforms, you can never go wrong with the Jarvee bot. The advantage of using this programme is that it provides three different packages from which consumers may choose depending on their requirements and budget.
They are divided into three categories: starter, regular, and professional.
In addition, Jarvee provides a 5-day trial period for all of its programmes.
Using the application, you can automate all of your social media activity, allowing you to gain more followers, likes, and page views.
The bot can also help you schedule articles based on who you want to reach out to and when you want to reach them. Another point to mention is that Jarvee is simple to use, even if you are not an IT professional.
Jarvee will take care of the rest; all you have to do is select the services you wish to pay for.
Pros:
There are three different bundles to pick from.
Several social networking channels are supported.
There is a 5-day free trial period with no credit card required.
Targeting choices that are more advanced
Cons:
Customer service is sluggish.
There have just been a few reviews
2. Autotokker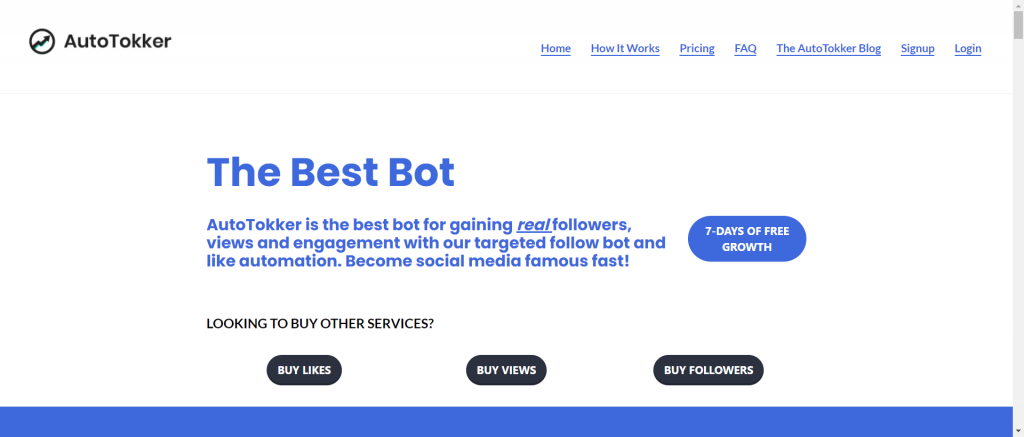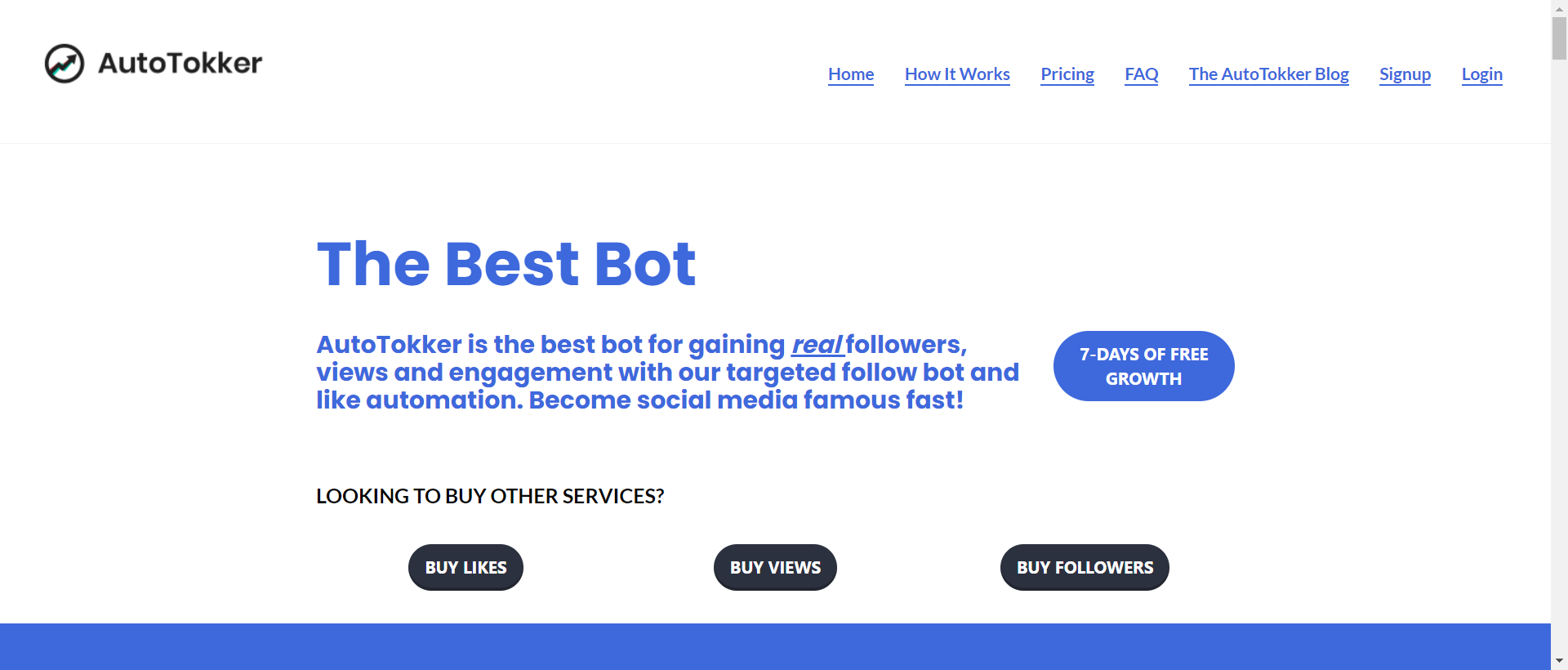 You can utilise AutoTokker to expand your TikTok account like a pro, and you can do so quickly and easily.
This tailored follow bot will provide you with real followers, views, and engagement on your social media accounts. The bot will constantly follow and unfollow other people, as well as like videos and even leave comments on them.
As a result, your TikTok account will develop dramatically, and you will quickly rise to the status of social media fame. The good thing about AutoTokker is that you can terminate your subscription at any moment, and they will go out of their way to keep your account safe and secure.
Pros:
Free trial period of three days
You will gain genuine followers, genuine views, and genuine Tiktok engagement.
Bot that is completely risk-free to use
Bot for rapid account growth that works well.
Cons:
High pricing.
Only for TikTok users who leave questionable reviews
3. Instamber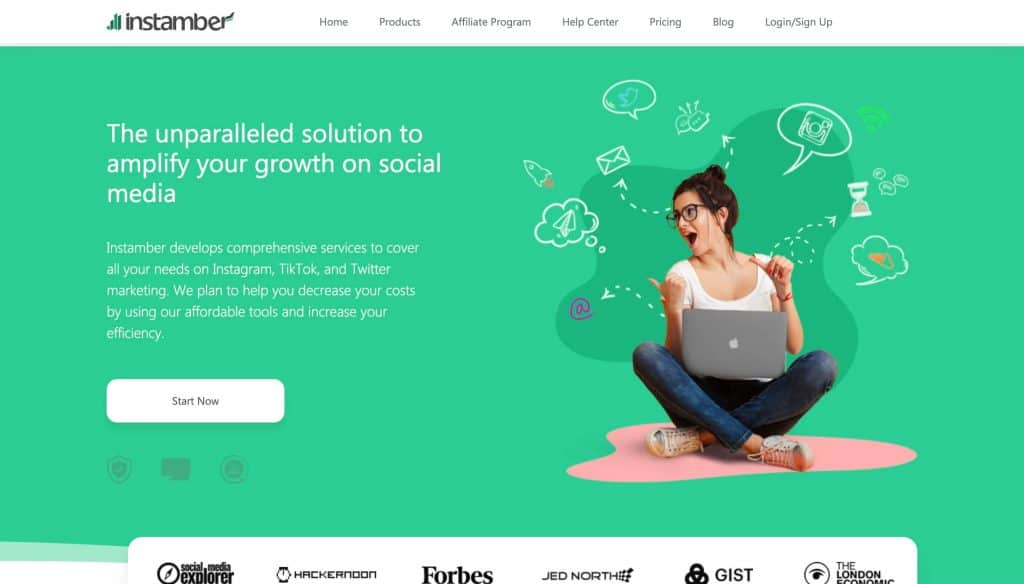 This Tiktok bot is a dependable method for increasing the number of followers on your social media profiles.
The advantage of using Instamber is that it works with a variety of social media platforms, like TikTok, Instagram, and Twitter, among others. Because it is a web-based service, there is no need to download and install any software.
All of the services you'll need to expand your social media accounts are available under one roof right here.
Using Instamber as an example, the company monitors your account, helps you to create your brand, evaluates your TikTok growth, and even engages with your target audience. You can test the bot's efficacy for $1 for three days before purchasing a monthly membership to see whether it is right for you.
Pros:
It is compatible with TikTok, Twitter, and Instagram.
Carry out a number of different account activities
It is a web-based software programme.
Customer service that is second to none
Cons:
The three-day trial isn't fully costless.
The TikTok bundle contains less content.
For beginners, it can be difficult to use.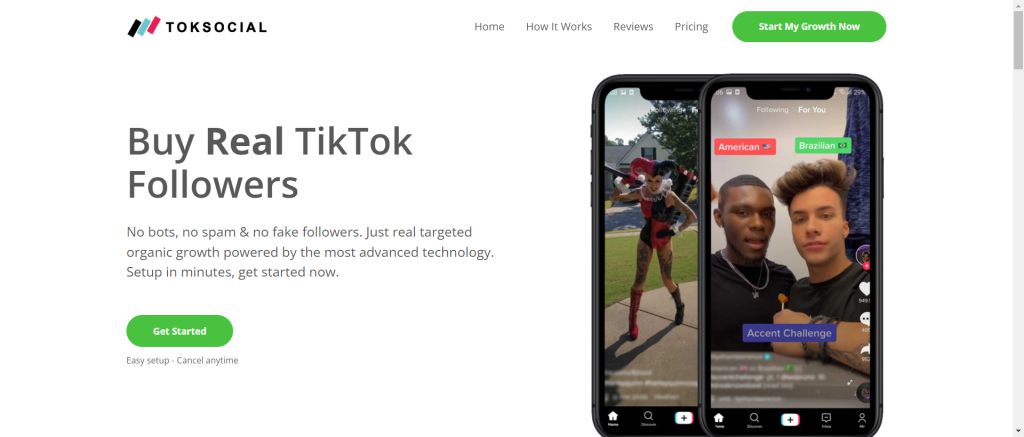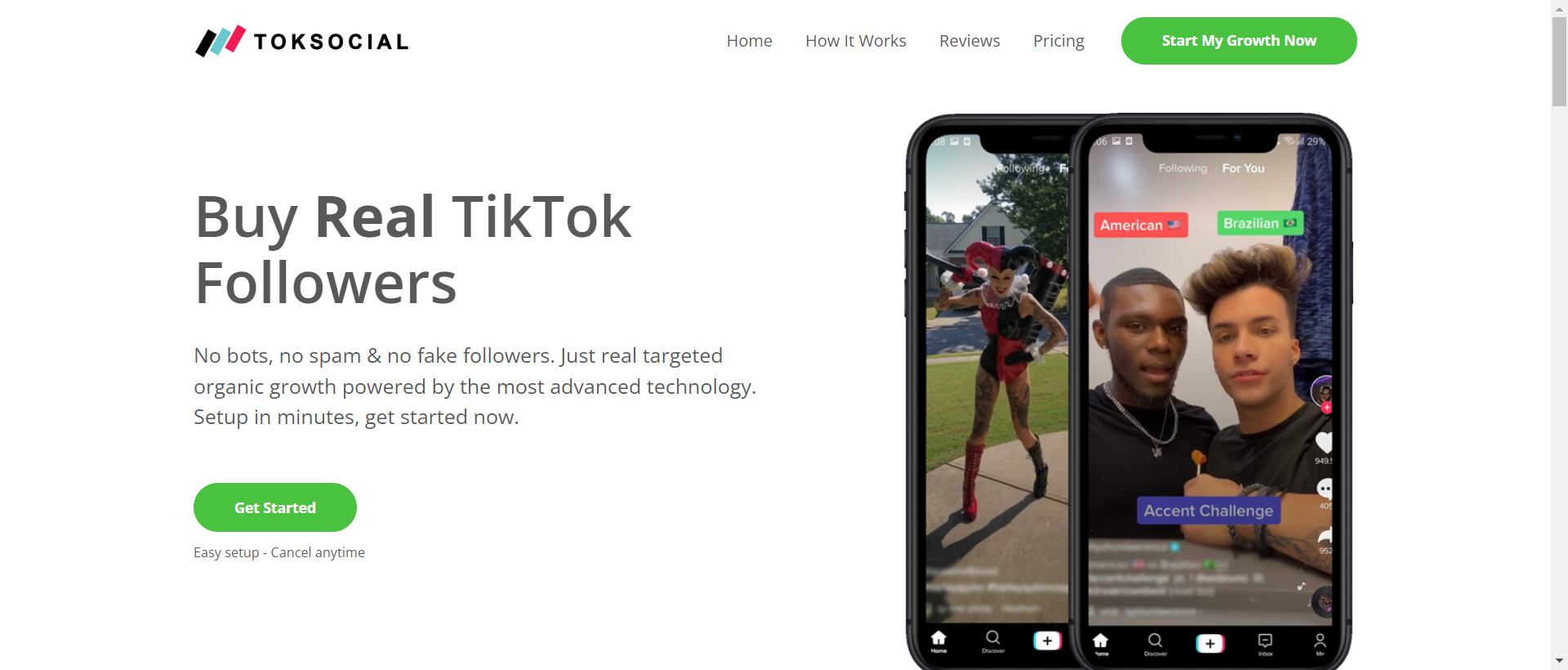 This tool claims real TikTok followers, which is exactly what it says. Toksocial provides you with actual targeted organic Tiktok growth that is supported by the most up-to-date and technologically advanced technologies.
Even if you are not an IT professional, you will find this bot to be simple to use. You are under no obligation to keep your subscription if you decide to cancel it. You can think of Toksocial as your very own personal TikTok growth assistant.
Other features that Toksocial customers can make use of include a dedicated account manager, powerful filters, and natural results. The tool will help you gain real TikTok followers, engage your account with genuine TikTok users, and ensure that other people follow you back in return.
The bot, on the other hand, is rather pricey, with a normal plan costing $25 per week.
Pros:
There will be no fake followers or spam.
Simple to set up and operate
An account manager who is dedicated to you
It is simple to get started.
Cons:
There is no free trial period.
It is quite pricey.
5. Try Jeffrey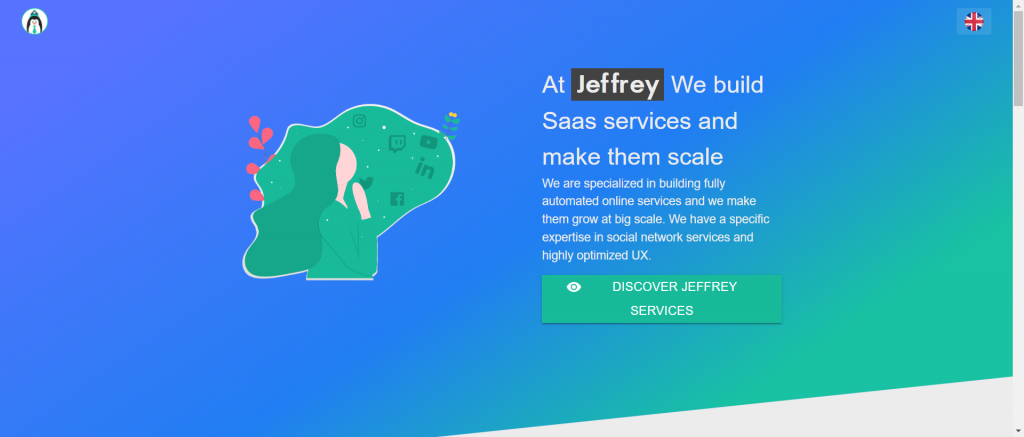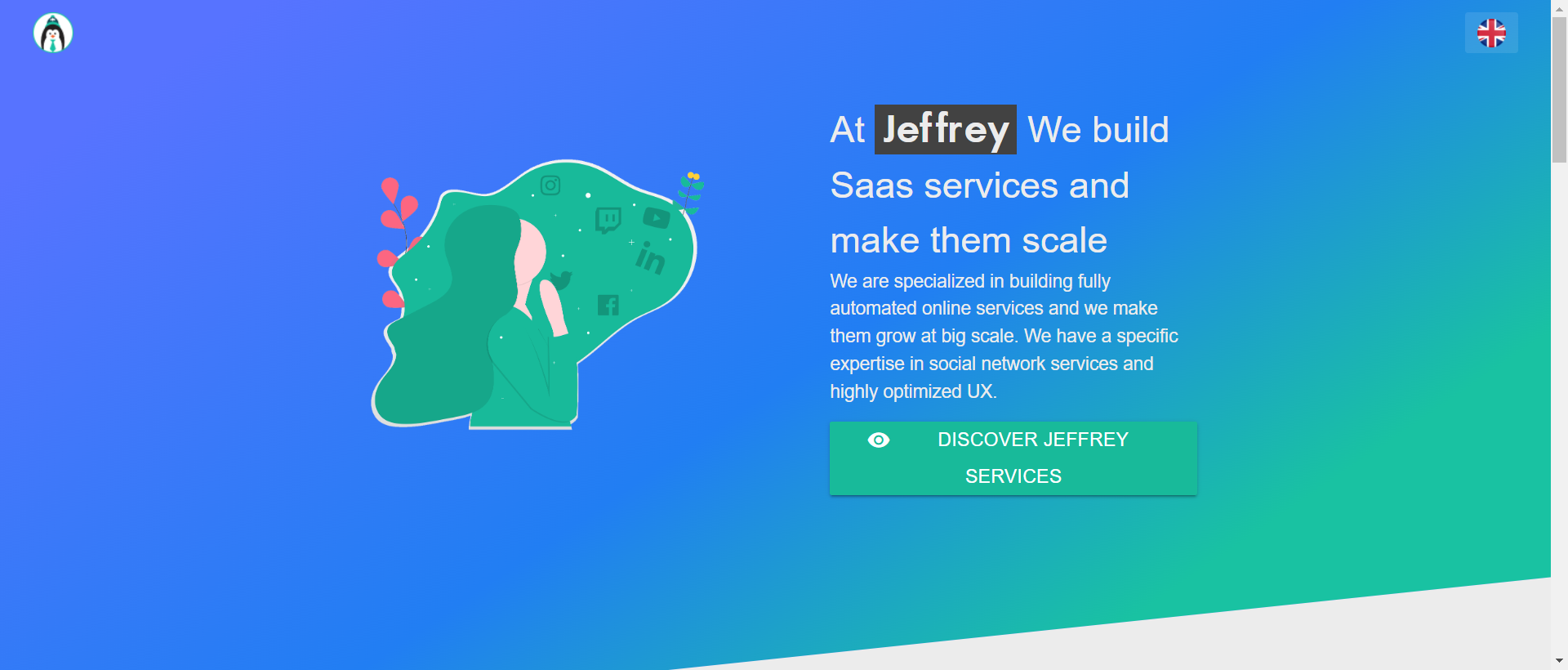 This respected tool may assist you in enhancing your marketing effort on TikTok and Instagram, among other social media platforms.
Jeffrey specialises in automating the TikTok growth of online services such as social networks and guiding them through the process. Its Tok influencer search feature can assist you with finding the influencers that you are looking for without having to bother about it.
The programme also includes an influence campaign manager, which makes it easier to administer your TikTok account than ever before. It allows users to automate follow and unfollow behaviours in their Tik Tok accounts by using this programme.
Finally, but certainly not least, Jeffery offers a free movie in which you may learn and discover anything you want to know about TikTok and other similar apps.
Pros:
It is compatible with TikTok and Instagram.
Provides a free, educational video on the topic of TikTok.
There will be no phoney followers.
Account creation is completely free; however, there is no free trial.
Cons
The interest rates are extremely high.
For those who are new to the game, this is a little difficult.
6. Media Mister
Are you seeking a dependable solution that you can use to expand your TikTok account without having to worry about anything?
Then take it easy, for you've arrived at the correct location. It is here that you can get all of the social network growth options you will need. Because this application is compatible with practically every social networking platform, you can acquire everything you need in one convenient location.
Instagram, Facebook, Twitter, YouTube, SoundCloud, and TikTok are just a few of the popular social media channels that Media Mister helps businesses promote their products.
There are numerous options for obtaining the attention you desire, such as following, liking, retweeting, or receiving views. The advantage of using Media Mister is that you may create a personalised order based on your specific requirements.
Pros:
Users appreciate receiving a personalised touch as well as targeted offerings.
It works with a variety of social media networks.
Excellent customer service, as well as a live chat option
Provides a 100% money-back guarantee.
Cons:
There is no free trial period.
There are only a few packages to pick from.
7. Followersup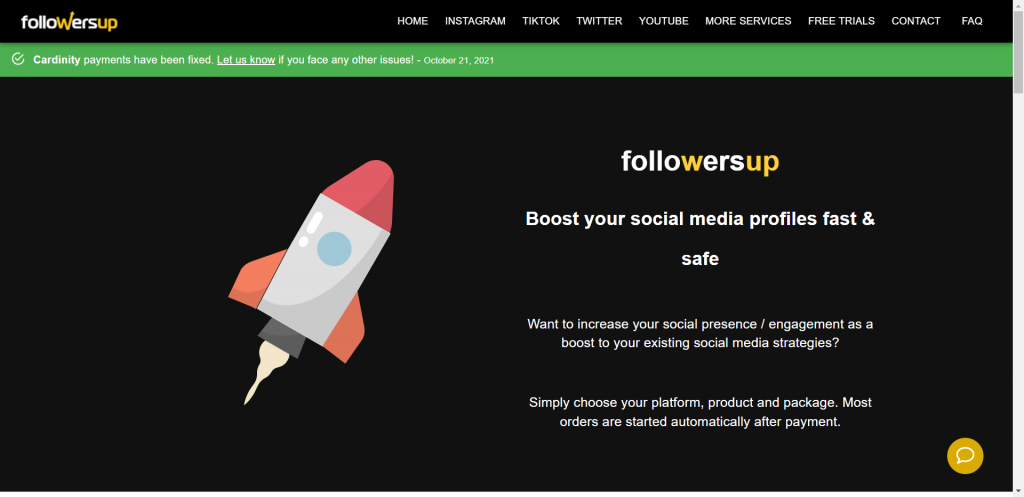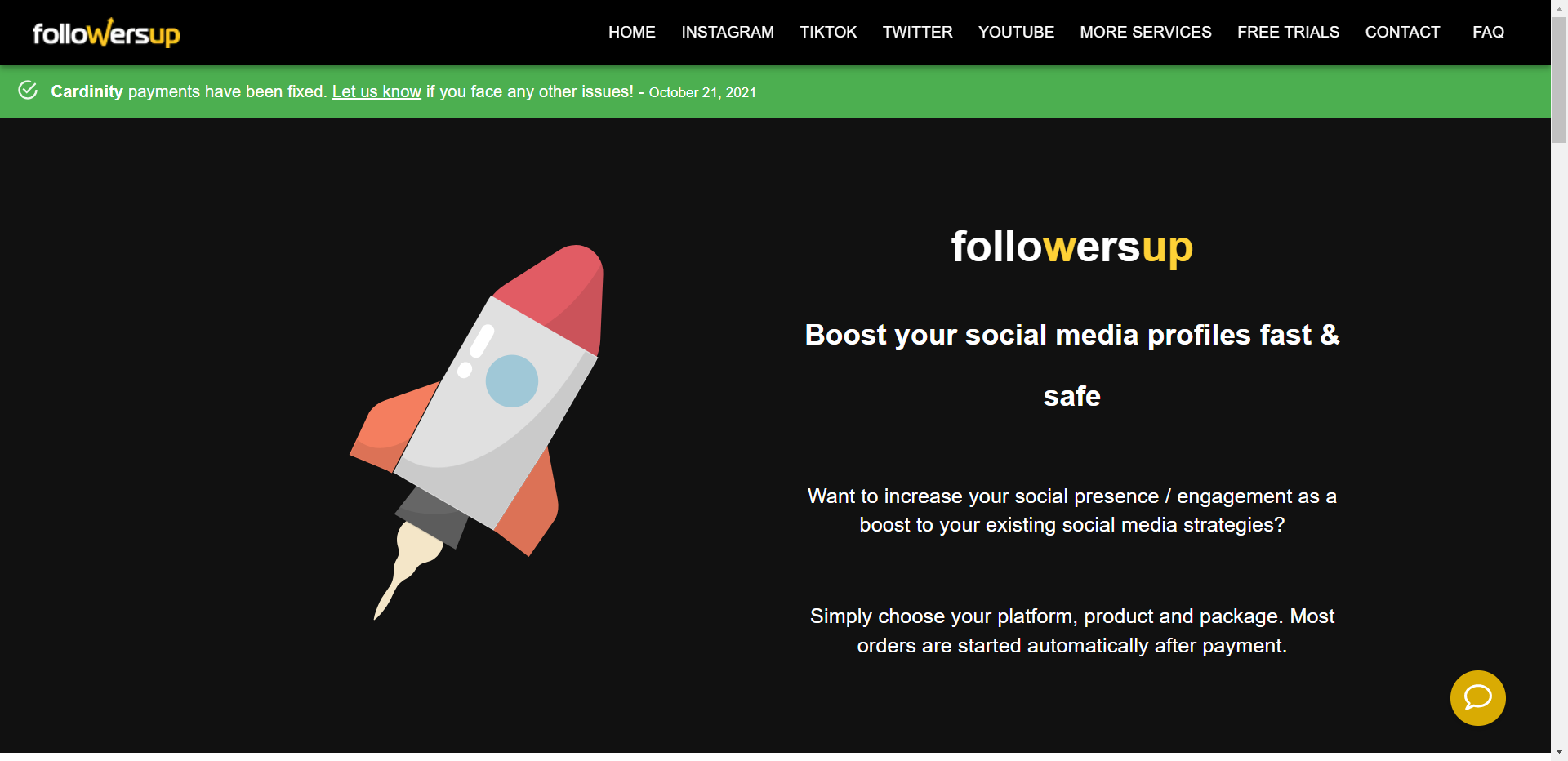 The TikTok bot has everything you require to increase the popularity of your social media platforms quickly and safely.
Other popular social networking platforms such as Twitter, Instagram, and YouTube are supported by Followersup in addition to the TikTok app.
You can also take advantage of their free trials to determine the usefulness of the product before purchasing a membership.
Followersup is a reputable service provider, and you can be confident that it will help you expand your online visibility and interaction without causing you any concern. Excellent customer service, timely delivery, and online security are just a few of the advantages of using Followersup.
All that is required is that you select your platform and product package.
Pros:
It integrates with a variety of social networking networks.
There is a free trial available.
Delivery in a short period of time
100% Money back guarantee.
Cons:
There are only a few reviews.
There is no guarantee that the followers and likes are genuine.
8. Fueltok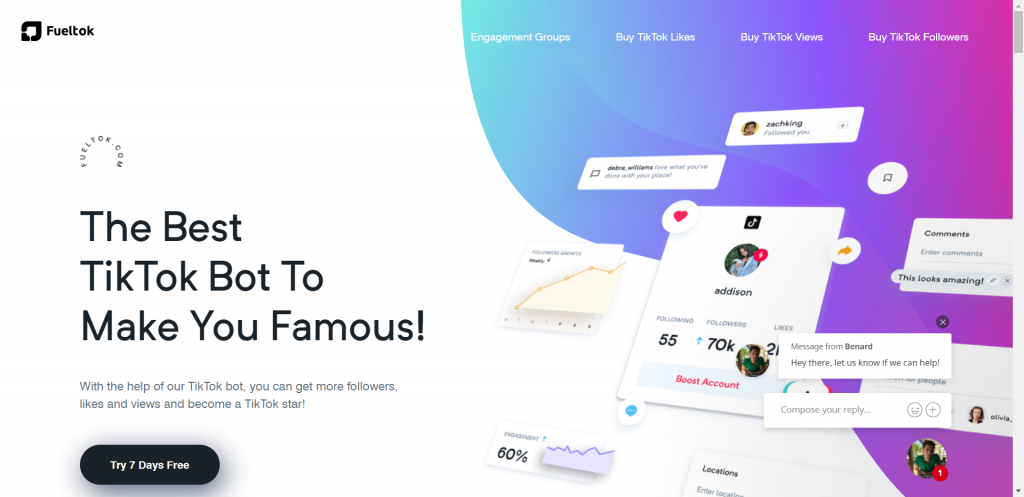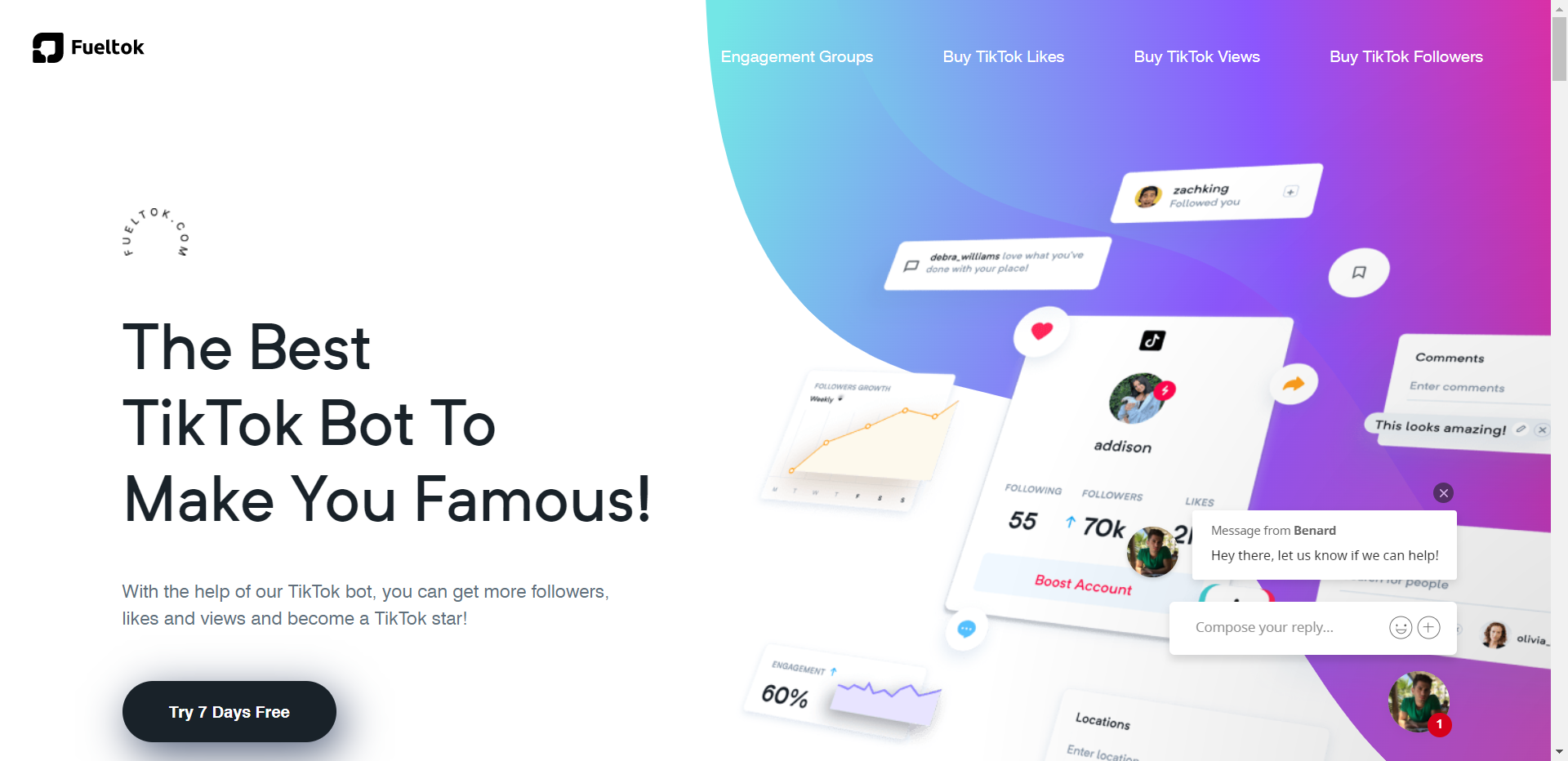 For those of you who want to become famous on TikTok, this is the TikTok bot you should use.
Fueltok is dedicated to assisting its customers in obtaining as many followers and views as possible without causing them any concern. There is a benefit to using this bot in that it provides a seven-day free trial.
Once you've demonstrated their effectiveness, you can purchase TikTok views, likes, and followers in order to grow your account's popularity.
Simply creating an account with them and selecting a plan that meets your requirements is all that is required of you. You can even specify certain places, hashtags, or accounts to which you would like them to direct their TikTok device.
The customer service at Fueltok is excellent, and you can reach out to them at any time via email or live chat.
Pros:
Provides a 7-day risk-free trial period.
Customer service representatives are available 24/7 via live chat.
Allows users to choose their targets and to refine their targets.
The bot has a high level of effectiveness.
Cons:
Only TikTok is supported by the bot.
It has received a small number of reviews.
Their rates are pretty expensive.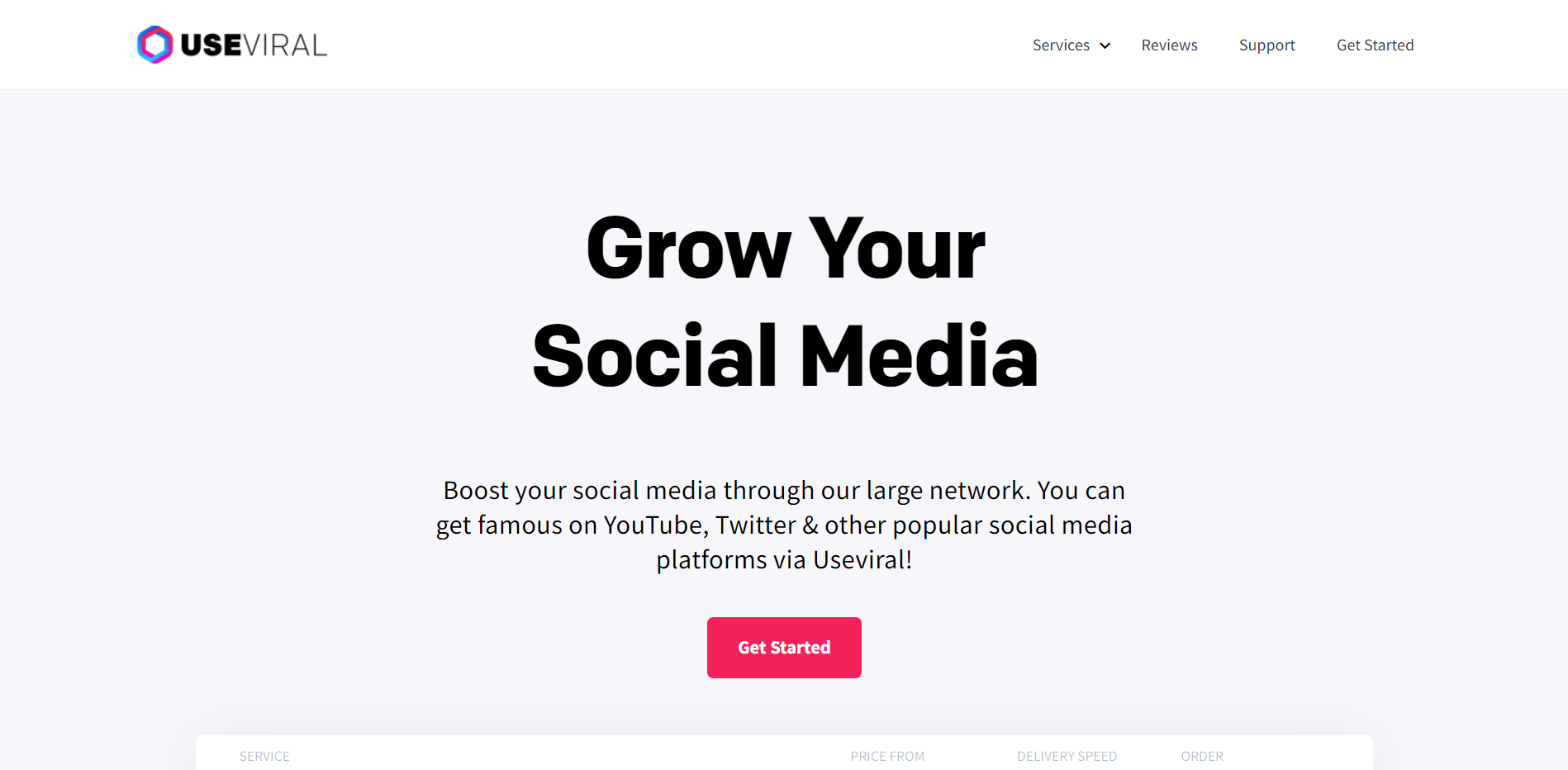 You may use this universal Tiktok bot to help you expand your TikTok account as well as your presence on other well-known social media networks.
The fees charged by UseViral differ from one social media platform to another, but their pricing for TikTok is among the most affordable available.
The advantage of this tool is that it is simple to use, even for those who are new to it.
All you have to do is select a service, submit your information, make a payment, and then sit back and watch the bot develop your TikTok account. Due to the fact that the programme activates your account in a natural way, users of UseViral do not have to be concerned about their accounts getting banned.
While using UseViral to expand your TikTok account, you will have access to excellent customer service 24 hours a day, seven days a week.
They will take your TikTok videos and promote them on other platforms as well.
Pros
It integrates with a variety of social networking networks.
It has reasonable rates that are easy on the wallet
Beginners will find it easy to use and understand.
Excellent customer service is available 24 hours a day, seven days a week.
It brings your account to life in an organic way.
Cons
It does not provide a free trial period.
There have just been a few reviews.
There is a package for each social networking platform available.
10. Tokcaptain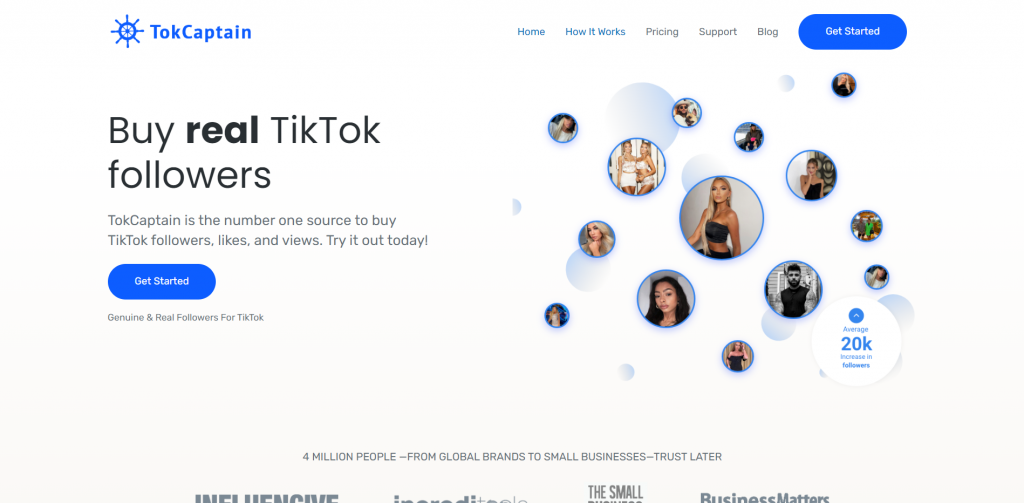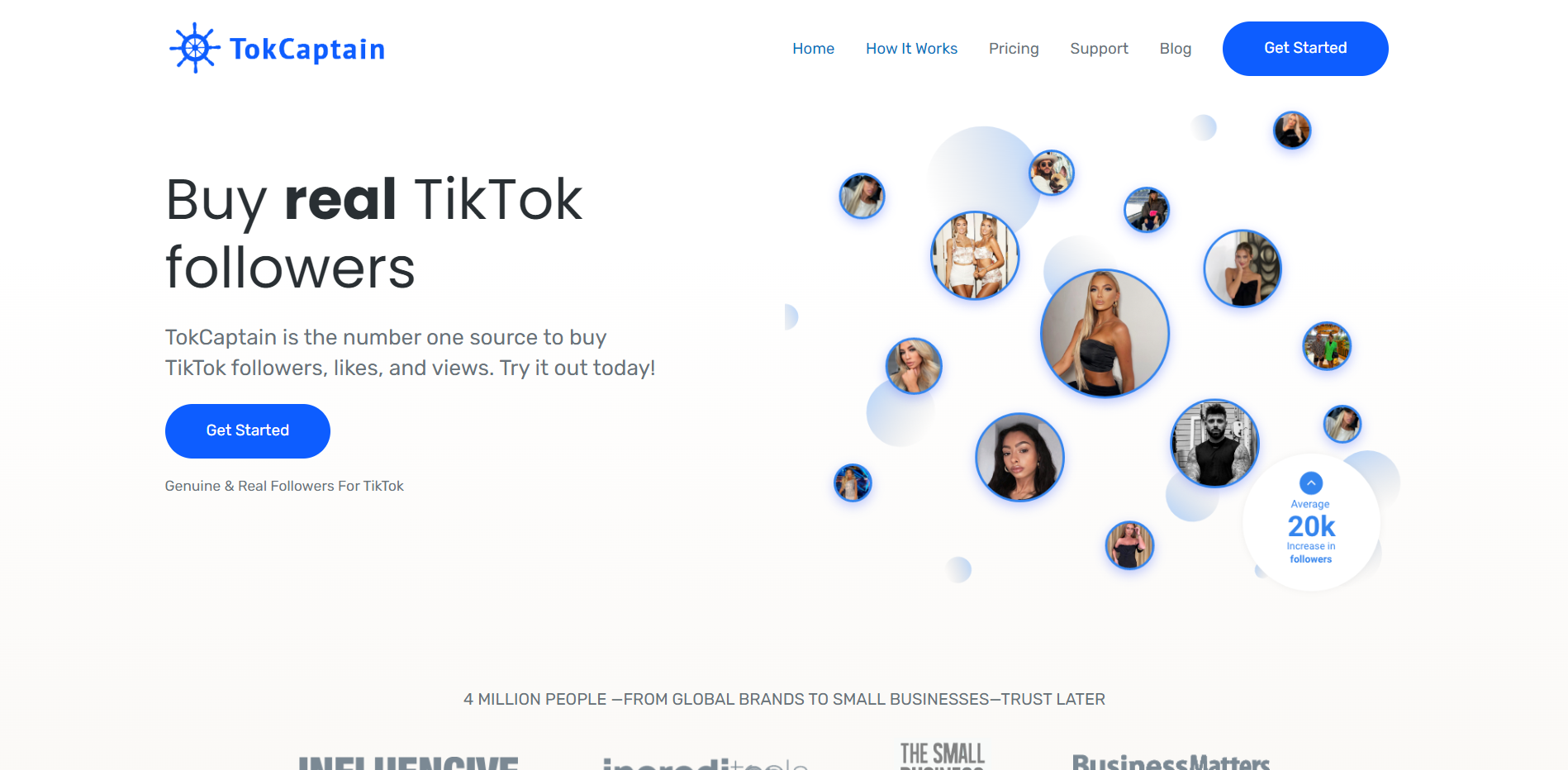 Is it possible for you to find a reputable platform where you may purchase genuine TikTok followers, views, and likes?
Look no further because Tokcaptain is all you'll ever require. Millions of users have placed their trust in the bot, and you may be one of them. Tokcaptain is quite simple to use, and you do not need to be an IT specialist to do so.
You must select the service that you desire, and the tool will boost the visibility of your account. The benefit of using Tokcaptain is that they will market your account to the specific target audience that you have identified.
Furthermore, the bot generates immediate results, and all you have to do is sit back and watch your account develop.
Pros:
It has a number of different packages to pick from.
There will be no sneaky subscriptions.
Provide a guarantee for the highest level of service.
Affordable rates.
Cons:
It is only compatible with TikTok.
Customers are not receiving effective customer service.
11. SidesMedia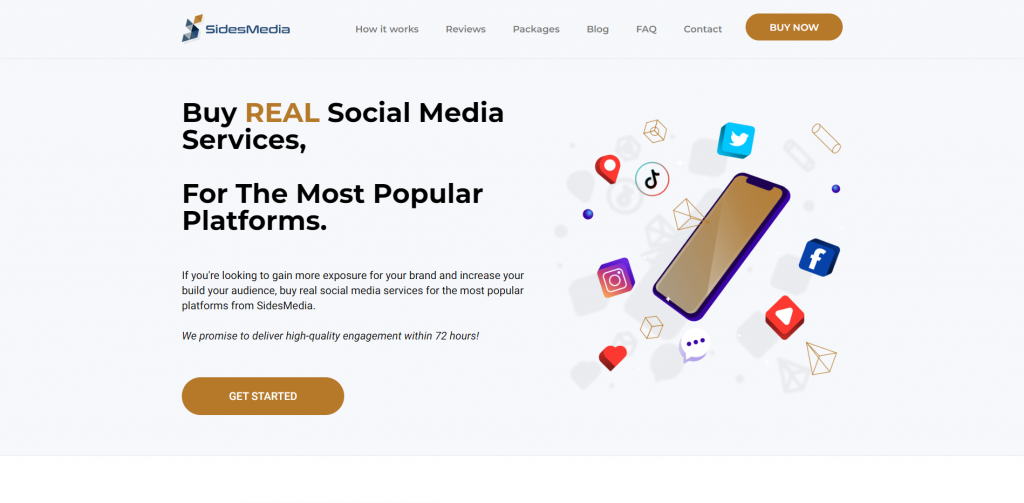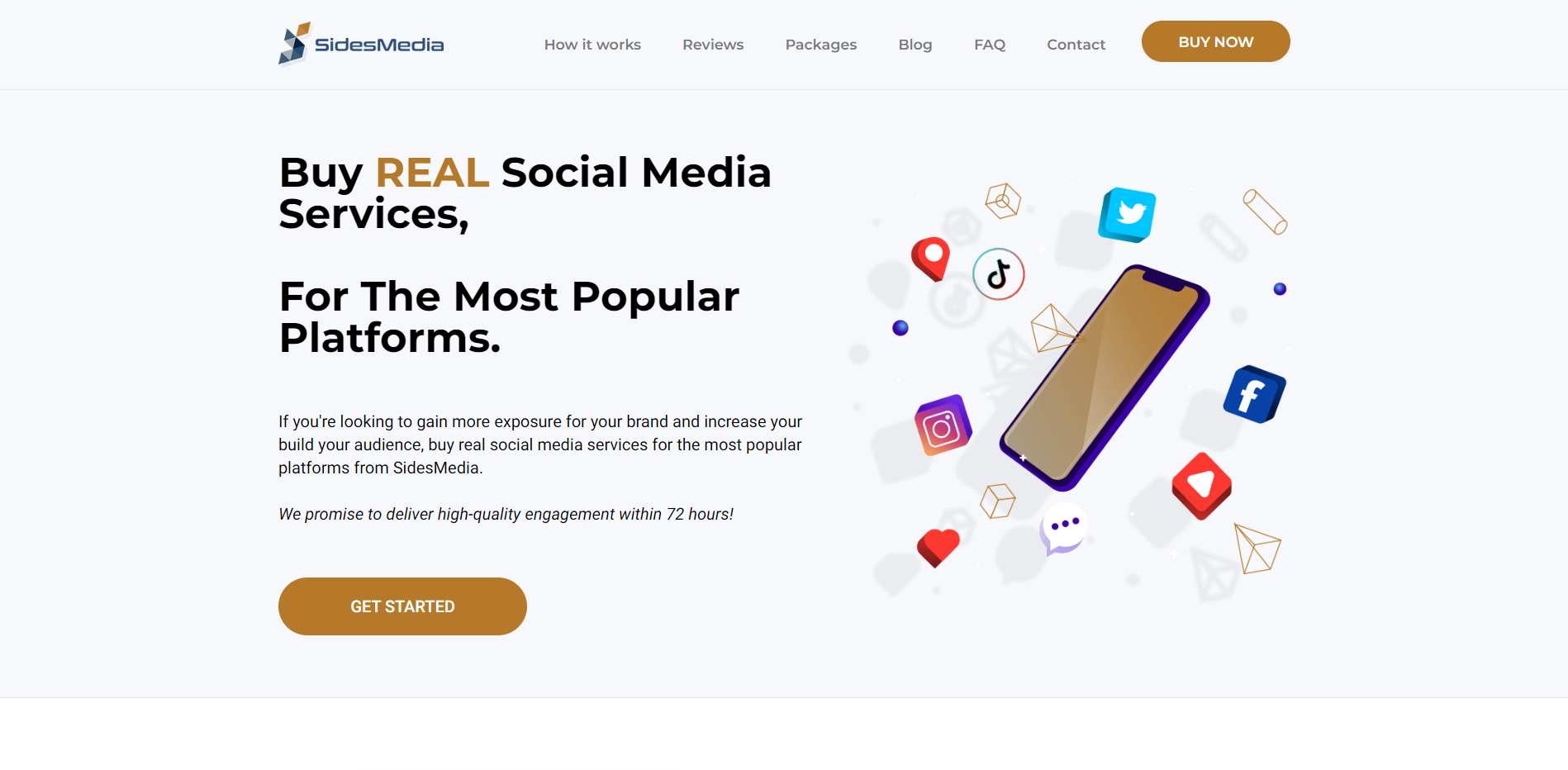 SidesMedia is a TikTok bot that can help you not only with your TikTok growth, but with the rest your social networks out there as well.
SidesMedia is compatible with all of the most major social media networks, including TikTok, among others. Upon purchasing your services, this tool guarantees to deliver results within 72 hours of the purchase date. Genuine TikTok followers, views, and likes that are generated by real people can be purchased from this site.
Furthermore, you will not have to be concerned about the security of your account.
SideMedia is completely risk-free. SidesMedia charges a variety of pricing for different social media sites, with TikTok being the most cost-effective option. Everything is set up for you; all you have to do is select the package that best suits your requirements.
Pros
It offers reasonable charges.
Results are guaranteed within 72 hours.
SidesMedia is compatible with a variety of social media networks.
There are a variety of packages to pick from.
Cons
There is no free trial option available.
There have just been a few reviews.
Customer service is not completely effective.
Final Word
You should now understand how to expand your TikTok account without putting in too much effort.
All you have to do now is choose a tool from the list of best tiktok bots above that best suits your requirements and put it to use to accelerate your quest to become a TikTok celebrity.
Choosing the most economical option is recommended if you're a newbie or working with a limited financial budget. If money isn't an issue, you can even experiment with a variety of bots to find which one works best for you.
FAQs
1. What are TikTok bots?
TikTok bots are automated software programs that are designed to help users grow their TikTok accounts by automating various tasks, such as liking, commenting, and following other users.
2. Are TikTok bots safe to use?
Using TikTok bots can be risky and may violate TikTok's terms of service. It is recommended that users proceed with caution and do their research before using any TikTok bot services.
3. Can TikTok bots get my account banned?
Yes, using TikTok bots can result in account suspension or banning. TikTok has strict policies against the use of bots and automation tools, and violating these policies can result in account penalties.
4. Can TikTok bots generate real Titktok engagement?
While TikTok bots can increase engagement on a user's account, it is typically not authentic or genuine Tiktok engagement. Using bots can result in fake followers and engagement, which can ultimately hurt a user's account in the long run.
Also Read: