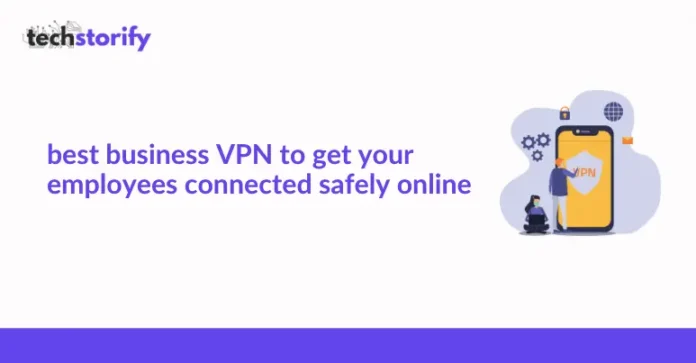 VPNs have become a necessity for internet users due to security concerns and to stay anonymous on the internet. Every individual has their own requirement for VPN and so do businesses. VPN for business has also become necessary due to various reasons, here are some of them:
Why do businesses need a VPN?
1. To prevent cyber attacks
Cyber attacks are not something for a company, whether it is small or big. Attackers mostly target small businesses as it is easy for them to break down their security and retrieve confidential data.
More than 40 percent of cyber attacks target small businesses therefore the security team of small businesses must ensure that their servers are firewall protected, encrypted, and anonymous.
2. VPNs aren't costly
The best thing about VPNs is their cost-effective nature. There are hundreds of free and paid VPN services out there that provide stunning service at low cost. You need to know your exact requirement and a fast VPN server to stay safe on the internet.
3. Bypass Geo-blocks
Another reason why VPN for small businesses is necessary is to bypass geographical restrictions and open pathways for its users in other countries where the site is inaccessible.
These are some of the reasons why VPN for small businesses is a necessity.
What are the features of the best business VPN?
The best business VPNs should have the following features:
Strong encryption: The VPN service should offer military-grade encryption to protect your data from hackers and other malicious actors.
Multiple servers: The VPN should have multiple servers in various locations to provide users with a fast and reliable connection.
No-logs policy: The VPN should have a strict no-logs policy to ensure that no user data is collected or stored.
Automatic kill switch: An automatic kill switch ensures that your internet connection is immediately cut off if the VPN connection drops, preventing any data leaks.
Split tunneling: Split tunneling allows users to choose which applications use the VPN and which use the regular internet connection.
Multi-platform support: The VPN should be compatible with multiple operating systems, including Windows, macOS, iOS, and Android.
Dedicated IP addresses: A dedicated IP address ensures that your internet activity is not shared with other users on the same server, providing an extra layer of privacy.
In this article, we will be listing down the 7 best VPN solutions for business. We will thoroughly discuss the features, reliability, security, and price of each VPN.
Best Business VPNs: Quick Links
NordLayer
Windscribe
CyberGhost
IPVanish
ExpressVPN
Perimeter 81
SurfShark
---
Best Business VPN Services
1. NordLayer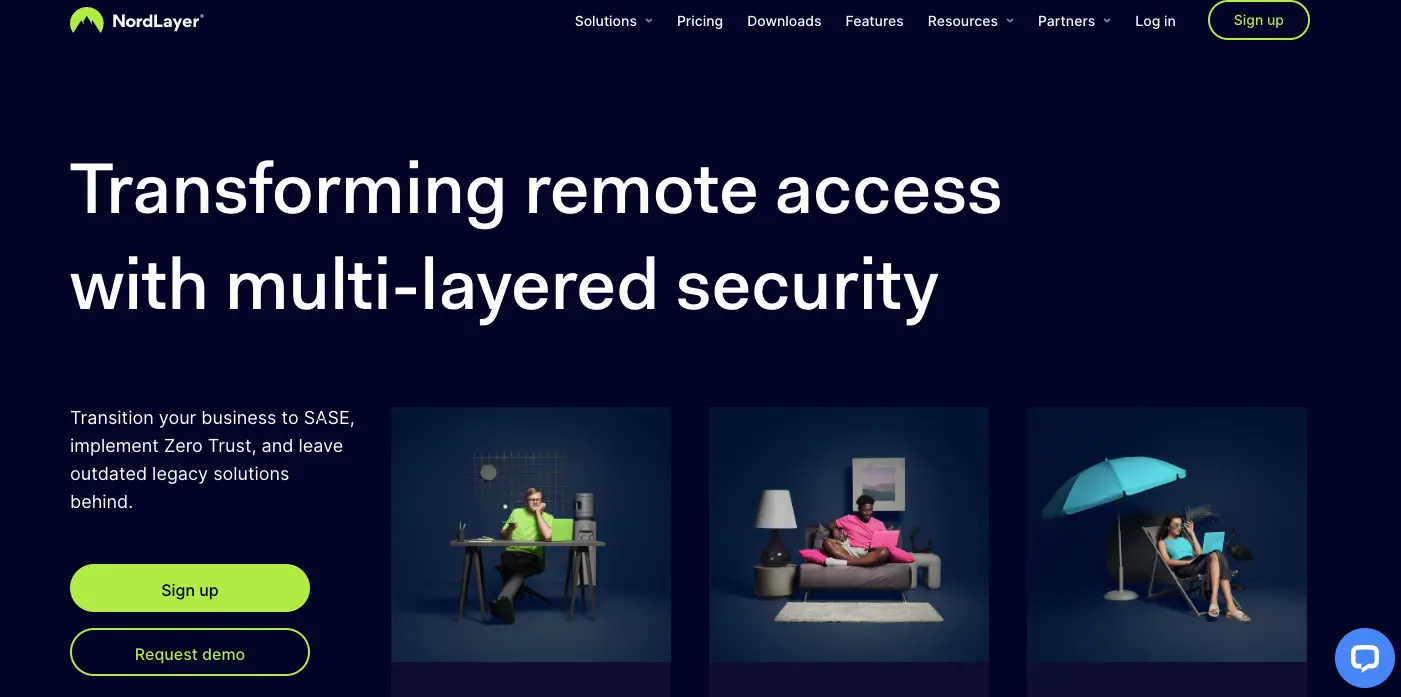 NordLayer is a virtual private network (VPN) service that was launched in 2021 by NordVPN, a leading VPN provider. NordLayer is designed to provide businesses with a highly secure and reliable VPN solution that can be easily integrated into their existing IT infrastructure.
Key Features:
Advanced security protocols, including AES-256-GCM encryption and double VPN system
Easy integration into existing business networks with minimal configuration required
User-friendly interface for easy management and monitoring of VPN connections
High-speed connections for efficient data transmission
Support for a range of devices and platforms, including Windows, macOS, iOS, and Android
Competitive pricing, with plans starting at just $7 per month
Excellent customer support for businesses of all sizes
NordLayer is an excellent choice for businesses that require a highly secure and reliable VPN solution.
The service offers advanced security protocols, ease of use, and a range of other features that are designed to enhance the user experience. With competitive pricing and excellent support, NordLayer is a top choice for businesses looking for a VPN provider.
---
2. Windscribe
Windscribe is another best VPNs for small businesses offering heightened security and 256-bit encryption, kill switch, DNS, IPv6, and WebRTC leak protection. The business version of the VPN is called SribeForce which offers amazing service and doesn't go beyond the budget of the business.
It has more than 600 active servers span across 50 countries around the globe and they do not store any log files of your sessions so you stay completely anonymous even after using their service.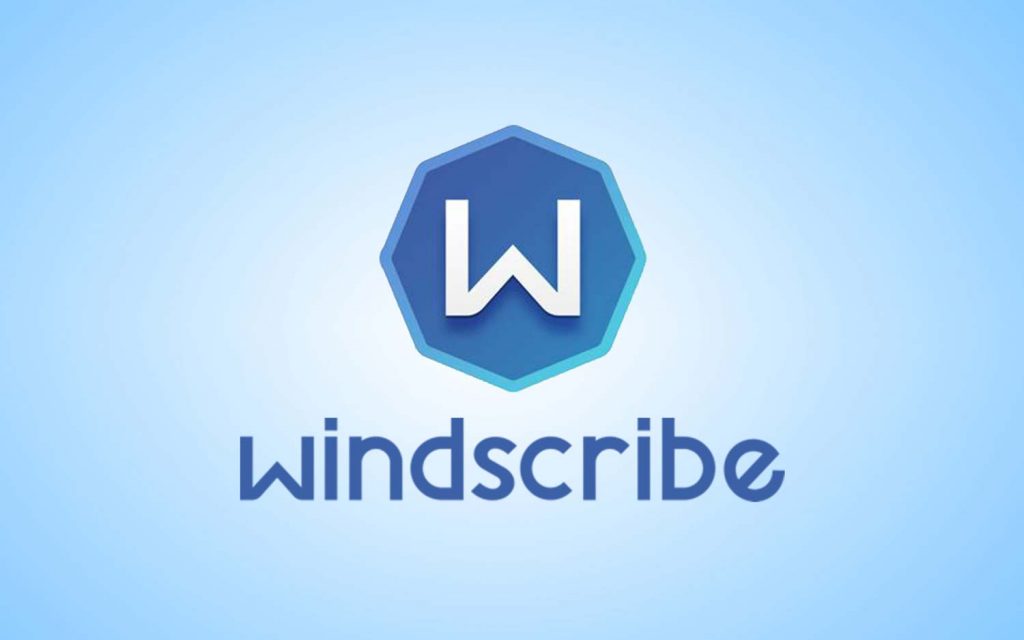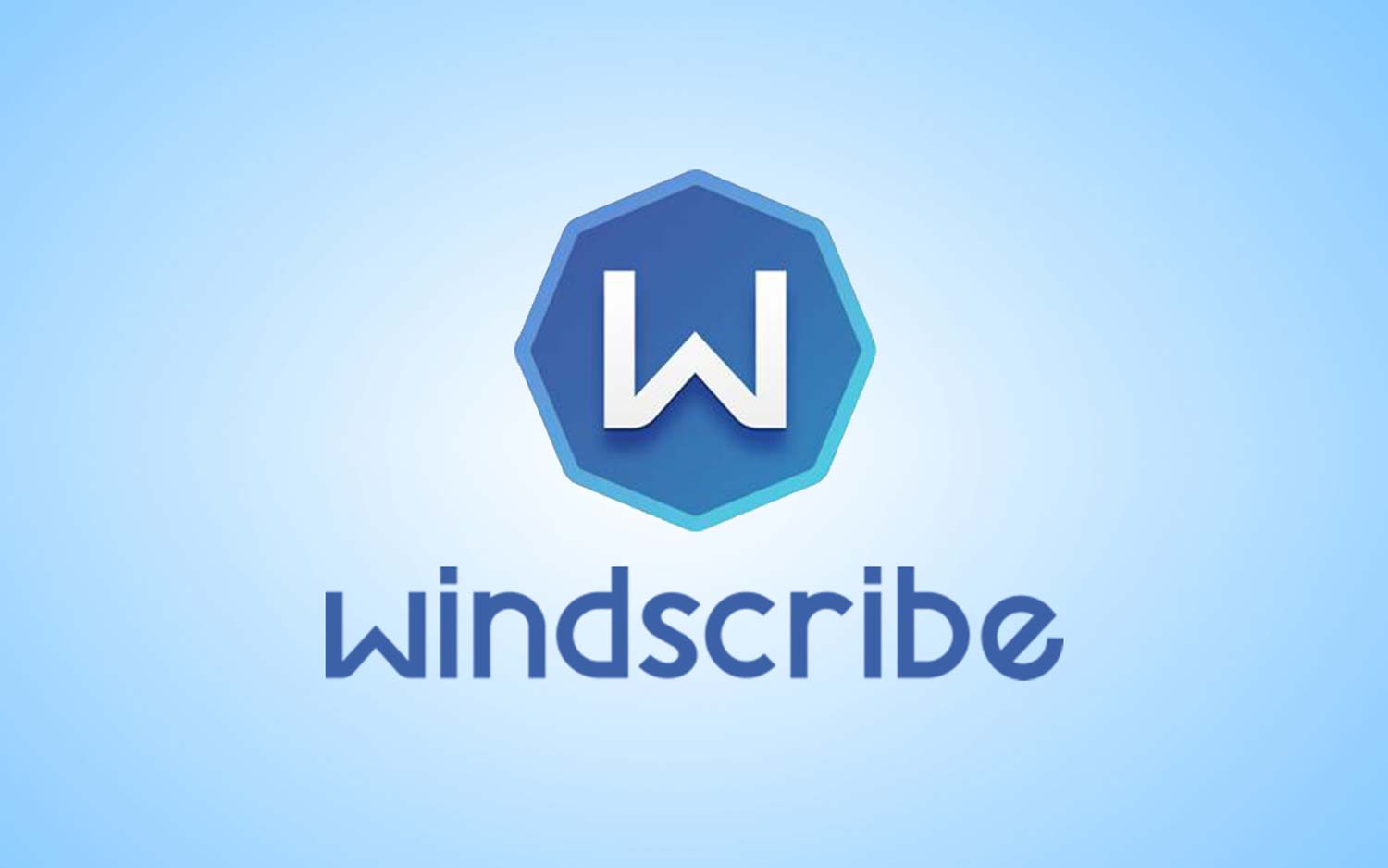 Features:
Firewall protection to block non-VPN traffic
Cost-effective VPN for business
Secure, Fast & Reliable servers
Cross-platform support
---
3. CyberGhost 
CyberGhost doesn't specifically provide enterprise VPN services but made it to our list due to its cost-effective nature, reliability, and speed. In terms of security Cyberghost users have 256-bit encryption with 2,048-bit RSA keys and MD5 HMAC authentication.
Moreover, it has an internet kill switch that stops the web traffic if the VPN stops working all of a sudden. As of now, it has over 3800 super-fast servers span across 60 countries around the world.
Businesses do not have to worry about privacy or data leaks as CyberGhost doesn't store logs of the sessions anywhere, which means your connection will be completely anonymous.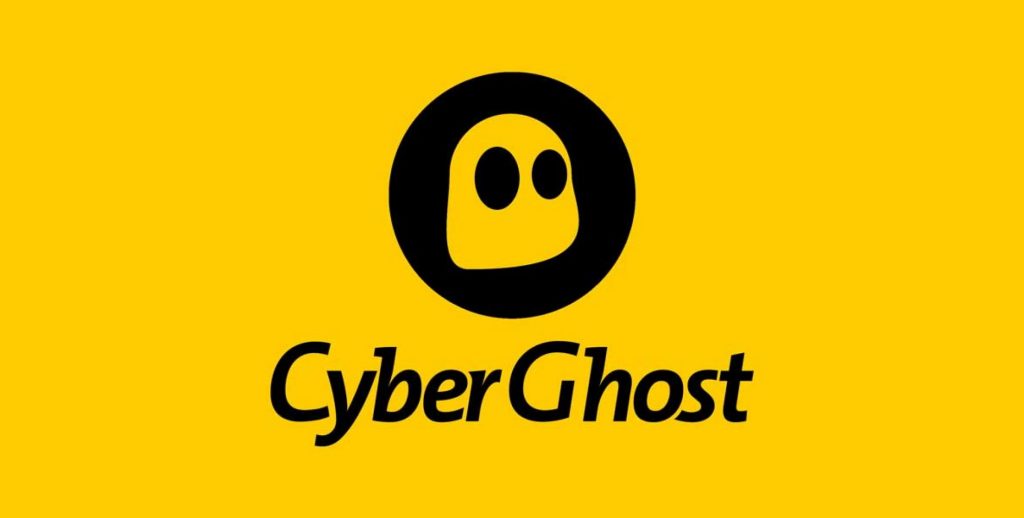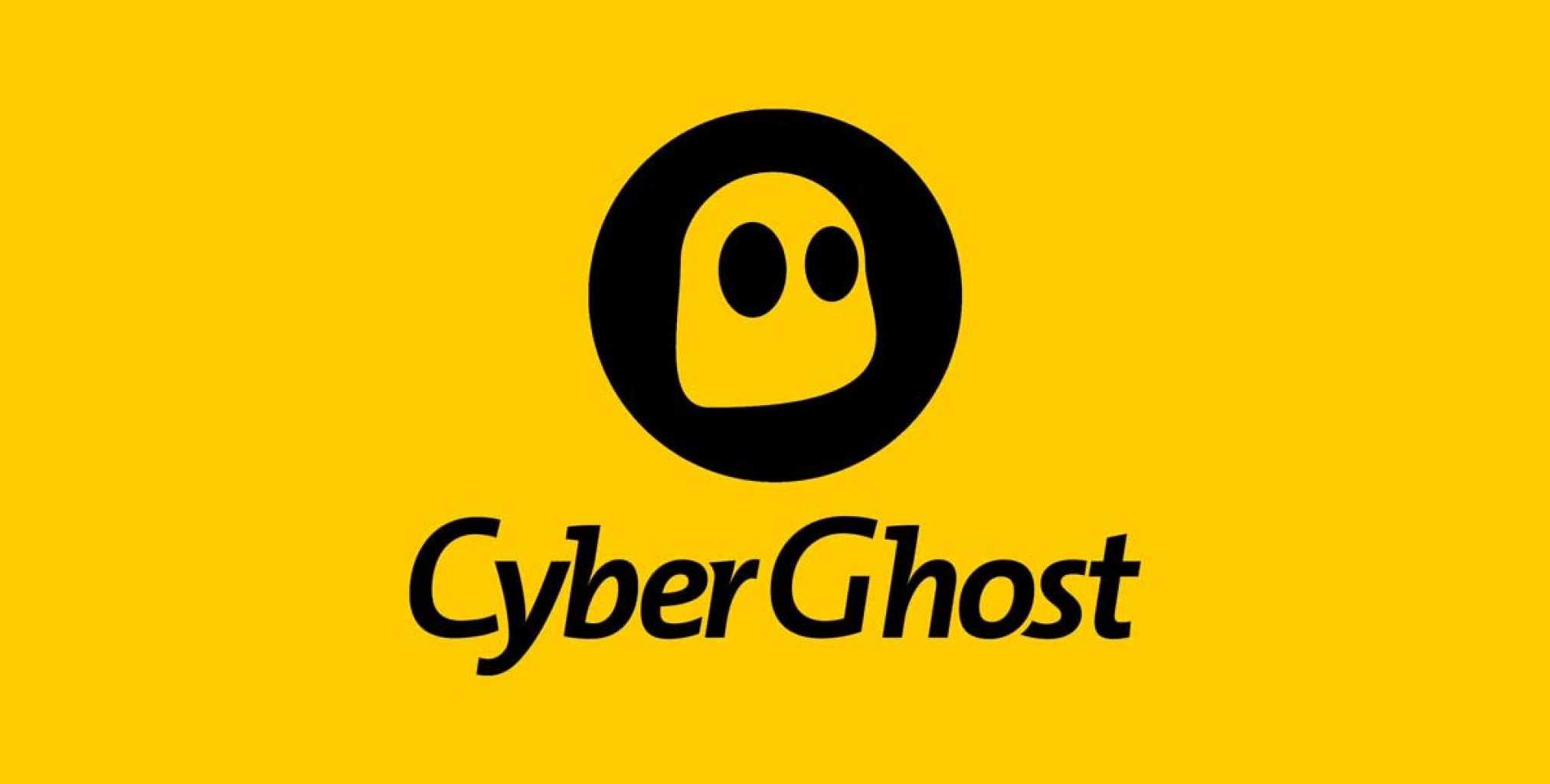 Features:
Supports all major OS
45 days money-back guarantee
Comes under budget
Easy installation
---
4. IPVanish
IPVanish is another top-notch VPN for a small business that adheres to its zero-log policy and offers solid encryption tools. It might not be as popular as the other VPN services in this list but has around 1300 active servers all over the world.
Like every other VPN service, it utilizes 256-bit encryption technology, DHE-RSA 2,048-bit key exchange, and SHA512 authentication. It also has an internet kill switch just in case the VPN disconnects.
The VPN service supports all major operating system platforms and offers 30 day money-back guarantee to its new users. The customer support is good and also provides a live chat feature.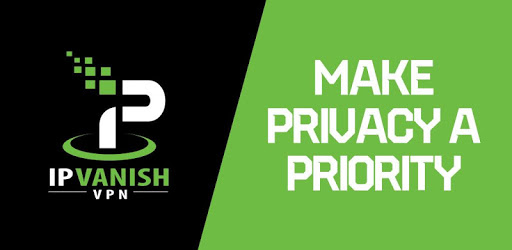 Features:
Hide your identity on the internet
Affordable prices
Easy installation
Support for all major platforms
---
5. ExpressVPN
ExpressVPN has been popularized as the best VPN service for smartphones but most of the users don't know that it also provides VPN service for businesses and supports other operating systems as well.
It has over 1,500 server locations across 94 countries and is the right choice for employees who tend to travel a lot for business meetings and other purposes. There is no need to worry about privacy while using ExpressVPN as they do not store any logs after your session ends.
Talking about its pricing, ExpressVPN is as cost-effective just like every other VPN in this list, and doesn't go beyond your budget. The only thing that would force me to think twice while choosing ExpressVPN is that it only supports 3 simultaneous connections, which I don't think are enough for even a small business.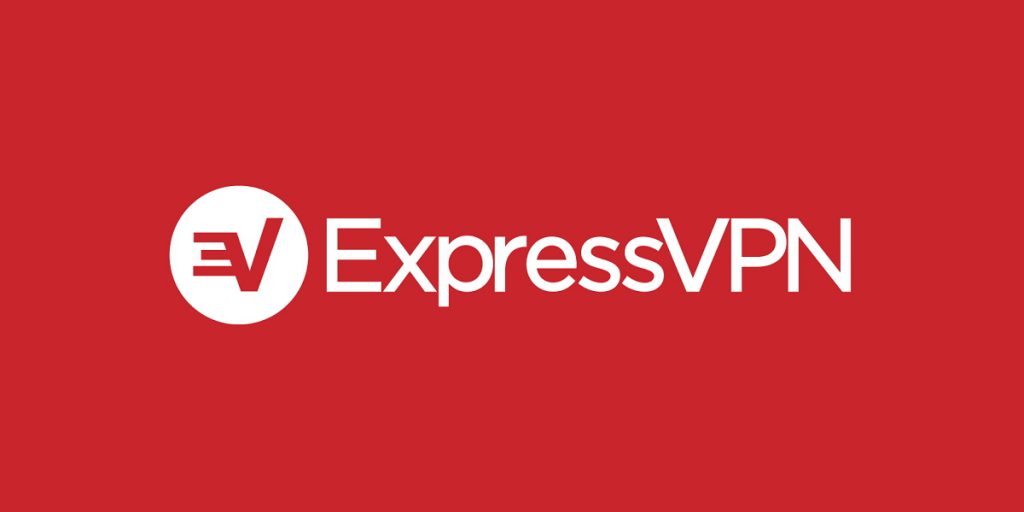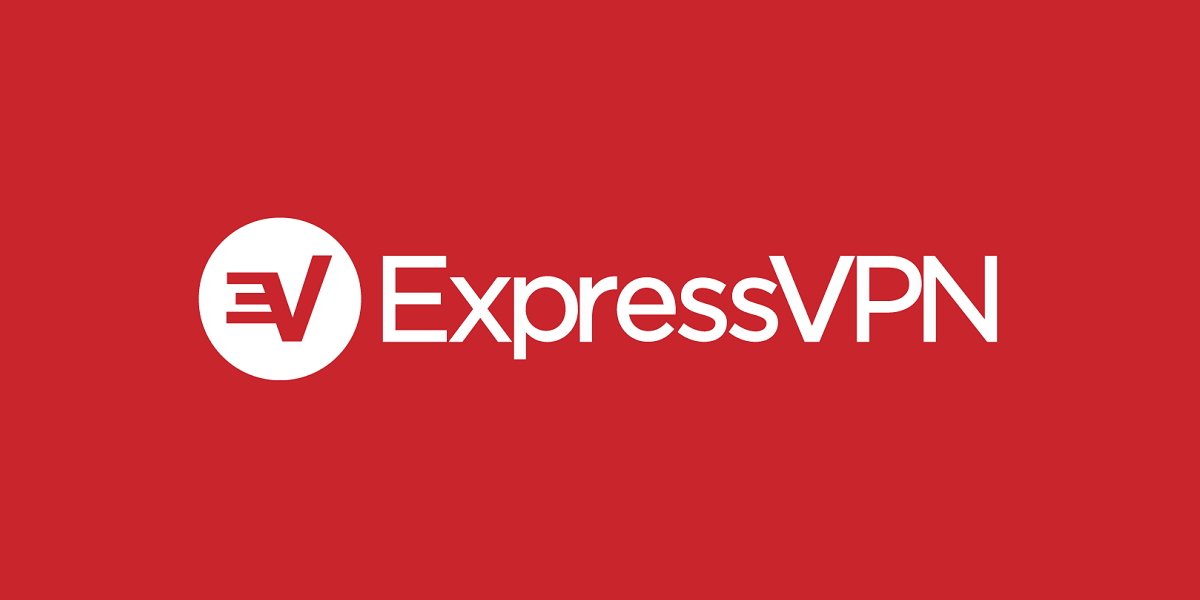 Features:
Doesn't slow down your internet connection
Secure and reliable
Doesn't store connection logs
Supports all major platforms
---
6. Perimeter 81 – The best business VPN on the market
This list wouldn't have been complete without mentioning the top-notch enterprise VPN for business, Perimeter 81. It offers VPN services to various types of businesses such as healthcare, finance, marketing, etc., and allows them to deploy private VPN servers accessible by employees no matter where they are located.
Moreover, it offers more features like network segmentation to isolate important data from leaks. If your business is spread across various locations you can install site-to-site connectivity between two different networks.
Features:
Specially designed for enterprises
Site-to-site VPN support
Fast & secure connection
Network segmentation
---
7. SurfShark
The last one on this list is SurfShark VPN which in my opinion is suitable for small businesses that do not require dozens of features. The best thing about this Vpn is that you can connect as many devices as you want at the same time.
It has over 1000 servers in 60 countries, supports ad blocking, and tracker blocking, and has anti-malware support too. One more thing I like about SurfShark is its cost-effective nature as you get 2 years of super fast VPN service for just 48 dollars which will then be billed at the actual price.
Moreover, it supports almost every other operating system out there and provides satisfactory support in case you need any assistance. Lastly, it won't store your connection logs and offers uninterrupted service.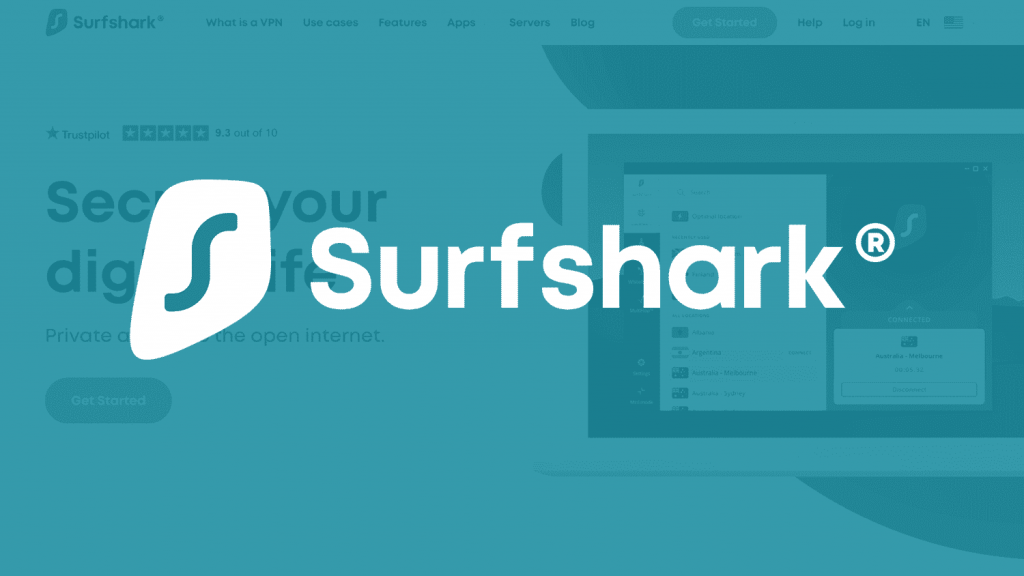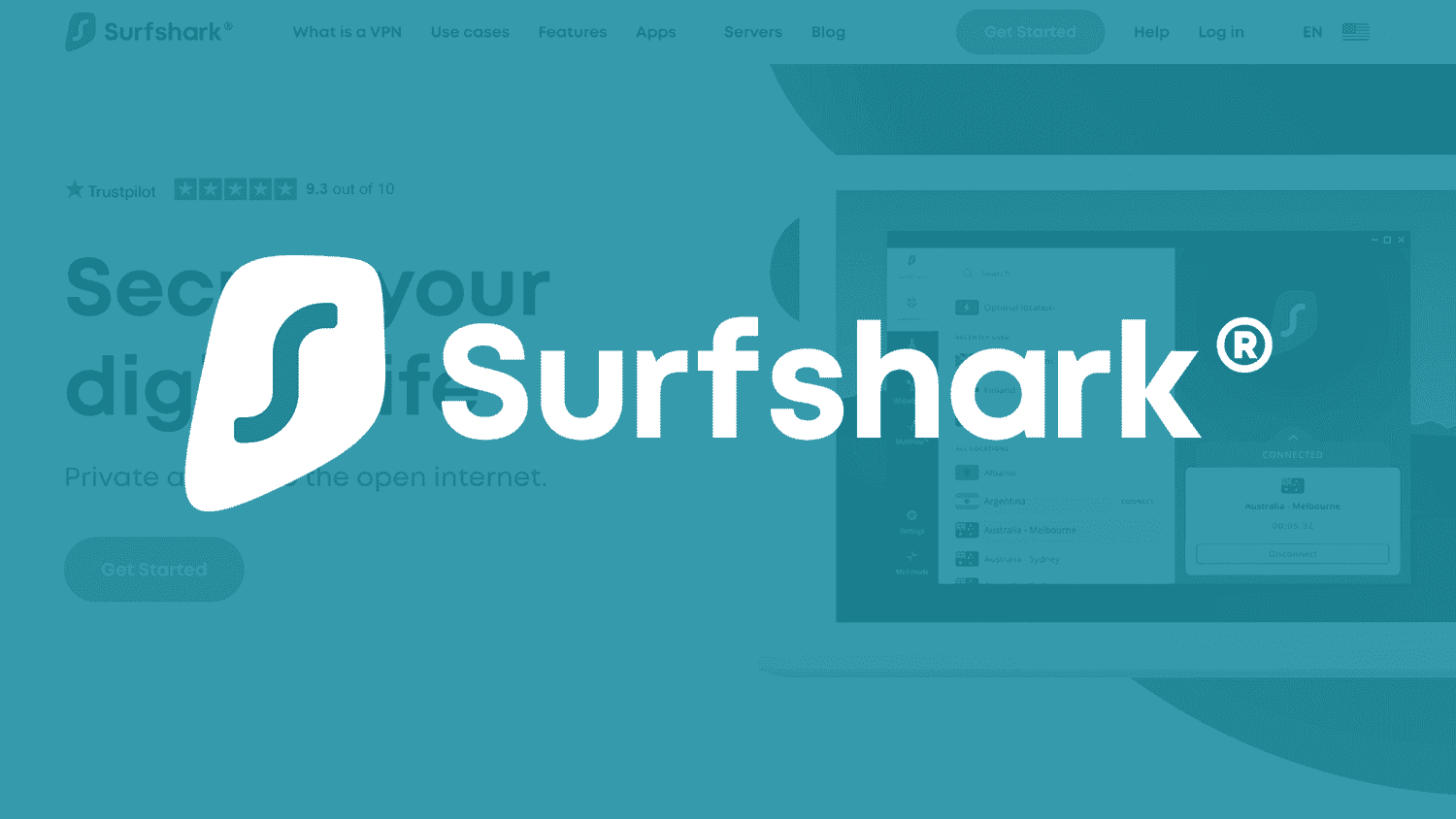 Features:
Cost-effective for small businesses
Doesn't store connection logs
Seamlessly fast and reliable
---
In Context…
The demand for VPNs in small businesses is confirmingly increasing every year. They tend to focus a lot on their security and keeping their customers data and company's data secure and inaccessible to third parties.
In this article, we listed down the 7 best VPN services for enterprises and penned down a detailed review of each VPN. You can compare the pricing and note down your requirements and let us know which VPN you chose for your business in the comments.