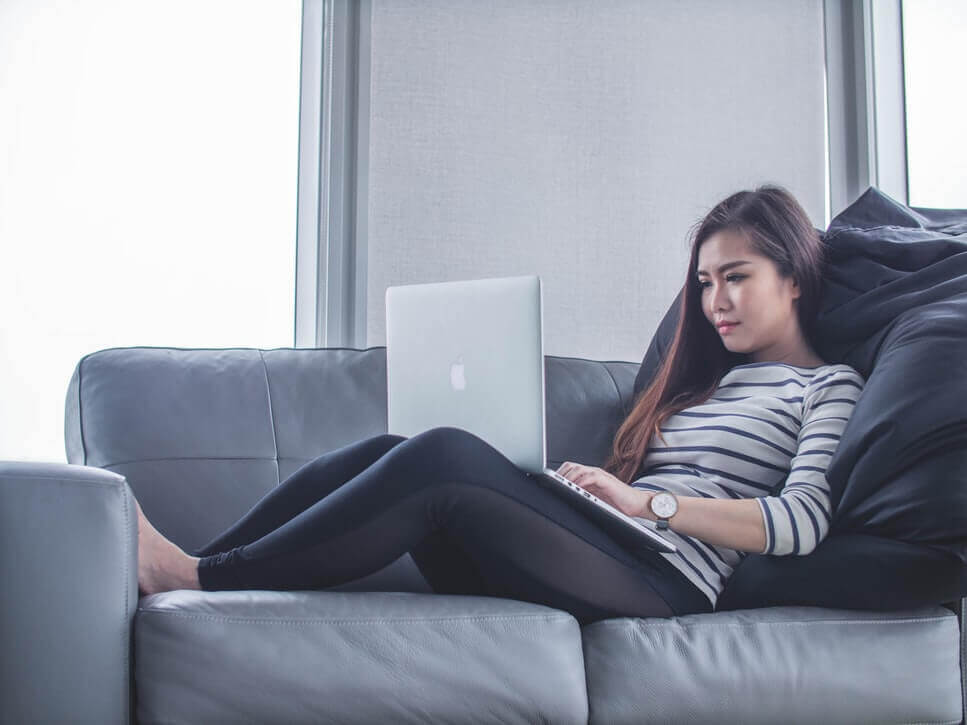 Getting a new Mac is always exciting. If you are moving to a New Mac from an old one, you may wonder how you can transfer files from Mac to Mac without spending a lot of time. This post will teach you five best ways to get your new Mac ready as the way you want it. You can choose the one that suits you the most.
If you only want to transfer several files to your New Mac
The best way to move a small amount of data to a new Mac if to use Target Disk Mode or AirDrop.
1. Target Disk Mode
Target Disk Mode is a unique boot mode to Macintosh computers. When two Mac devices are connected to each other and one boot into Target Disk Mode, the other computer will recognize Mac's hard drive as an external disk on the desktop. Then you can move files out of the hard drive on the desktop.
Turn off FileVault on the old Mac.
Connect the two Macs through a Thunderbolt cable.
Boot the old Mac by pressing down T key at startup. If the old Mac already boots up, you can go to Apple logo > System Preferences > Startup Disk > Target Disk Mode > Restart.
Open Disk Utility on the new Mac and find the startup disk in the left list.
You can manage the drive as a regular volume on your new Mac. Then you can open the drive and drag the files to the folders of your new Mac.
Note: If your Mac has a T2 security chip, Target disk mode won't work because the original T2 chip is the only processor to decrypt the data on the old mac.
2. AirDrop
AirDrop is a Bluetooth-like technology by Apple, which enables to transfer files among supported Mac computers and iOS devices nearby.
Step 1: Connect the two Macs to the same Wi-Fi and place them near to each other.
Step 2: Select a file you want to transfer and right-click it. Or you can press down Option and select multiple files together.
Step 3: Select Share and AirDrop.
Step 4: Find your new Mac in the list of all detected devices.
Step 5: Click Accept on your new Mac to receive the file.
If you have a great amount of data you want to migrate to another new Mac, those two methods have limitations and time-consuming. Keep reading to see the other options you have.
If you want to transfer a lot of files to the new Mac
The 3 methods below can help you set up your Mac pretty much the way it was on your old Mac, including data recovery software in a non-booting Mac situation, logging in the same Apple ID, or using Migration Assistant.
The method is for people who want to save files from an old non-booting Mac and then move them to a new Mac.
Click this post from iBoysoft to see what you can do to boot up a Mac successfully and how to rescue Mac files from the troubled Mac.
4. Apple ID
One Apple ID can be logged in five Apple devices and all devices can share the records of the downloaded apps and stored files on iCloud.
Step 1: Open App Store and log in your Apple ID which is logged in on your old Mac.
Step 2: Click on the account name and find the Purchased section.
Step 3: Click the cloud with a download arrow to download the app to your new computer.
5. Migration Assistant
Migration Assistant is a built-in software on Mac to help users to move apps, files and settings to another Mac. Using Migration Assistant can set your new Mac to the way on the old Mac to the maximum extent.
You need to switch back and forth on two Macs a lot, so make sure you read the instructions and follow them carefully on Apple support.
Last note
If you are going to sell, give away or donate your old Mac computer, it is recommended that you format the old Mac's hard drive to completely delete your personal files before it goes to another hand.