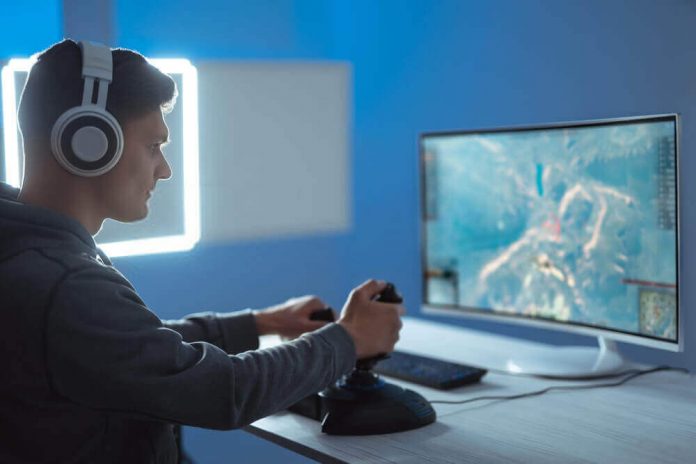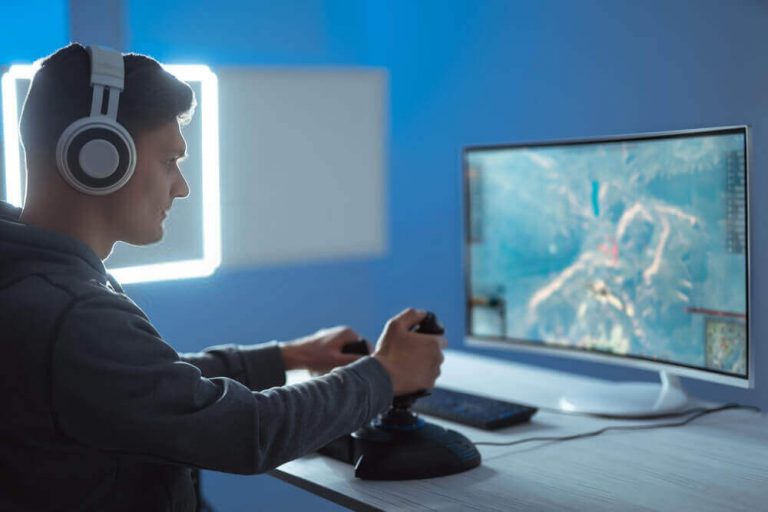 Here's August 2020. We're still going through the COVID-19 pandemic and everything is running at a mild pace. Definitely, a waste of days for explorers, and obviously for the aviation enthusiast. Also, spending the whole day inside a home is extremely boring. Still, thanks to AR technologies and some of the best flight simulators in the market.
Flight simulators are a great option to crush your boredom while visiting your favorite place in an artificial reality. Plus, you can fly your favorite plane with real-like control settings. And, you can explore the famous airports, places in extremely detailed graphics.
10 Best Flight Simulators You Can Consider Buying
Flight simulators are a great piece of entertainment. However, choosing the right flight simulator makes you a little restless. Every flight simulator comes with some plus points alongside the deficiencies. Some of them come with settings that could be exhausting to learn. On the flip side, others could be handy at the very first moment. Well, it depends on your taste and personal preference too.
To help you in this jumbling situation, we made a list of 10 best flight simulators that are overall the best. And you can consider these before making an online order.
So let's start with the first one:-
1. X-Plane 11 – Best Flight Simulator Overall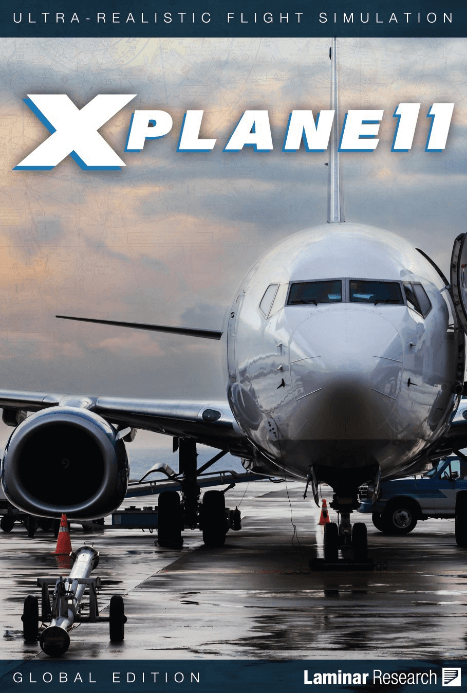 We simply can't ignore the X-Plane 11 flight simulator while creating a list of best flight simulators. It comes at the top places if you search queries like "best flight simulators" even on the Amazon search engine.
This game comes with a real-like cockpit, modern FSX, enhanced graphics, and amazing interactive controls. Also, the heart-grabbing sceneries of airports and other vehicles will be enough to blow your mind. Moreover, it has an amazing overall rating of 4.3 out of 5 from 437 users.
The system requirements you need to run this simulator are Dual-layer Dvd Drive with a 64-bit version of Windows 7, 8, or 10. Intel Core i5 6600K at 3.5 GHz or more will be enough. Also, you need RAM of 16 GB alongside a video card with DirectX 12-capability. If you got these requirements and new to flight simulators choose X-Plane 11. You won't regret it.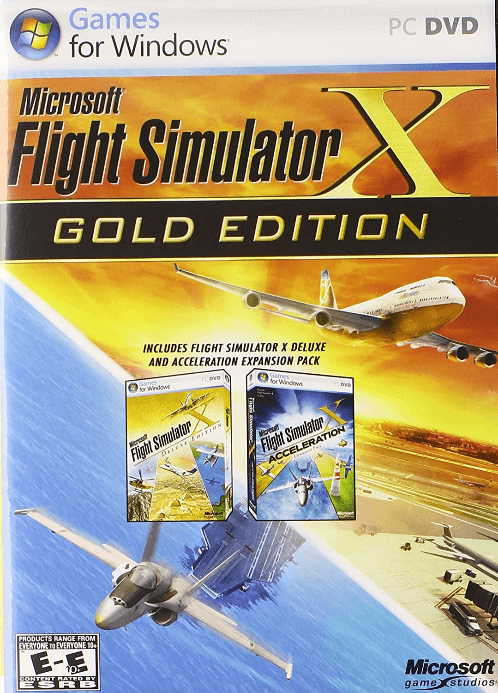 Our second pick is an updated version of the Microsoft's classic flight simulator, released in 2006. Microsoft Flight simulator X has already won lots of awards for its amazing and real-life user interface experience.
In this simulator, you can take off with your favorite aircraft, no matter if it's simple Cessna or a military jet. Also, this simulator allows you to fly across the world and visit over 24,000 different places. The controls of the aircraft are amazing and the addition of adventurous missions makes this simulator one of the best flight simulators game of the world.
This FSX Gold edition comes with FSX Deluxe + SP1 & SP2 2 and FSX Acceleration Pack. Moreover, the last disk also includes the SDK service packs. Although it has text that says "compatible with windows 10". Still, some of the users said that to play this you've to install window 8 or previous version of it.
3. Ace Combat 7: Skies Unknown- Best Arcade Flight Simulator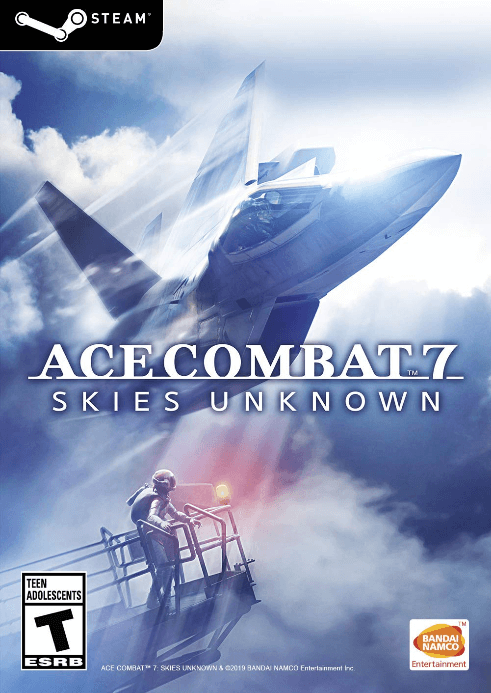 If you're looking for some arcade flight simulator then Ace Combat 7: Skies Unknown is one of the best that you can choose from.
This game is developed by Bandai Namco and it's considered as one of the best arcade plane games, especially if we talk about the warplanes in it. The graphics in this simulator are slick and extremely photo-realistic. Also, it has an engaging story-line, breathtaking actions, real-like weather experience, and ultra-detailed skyscapes and surroundings that give you a true savage air combat experience.
This game comes in 3 platforms- PC, Xbox, and PS4. Although PS4 has a special tag of "play in VR". Moreover, it supports window 7, 8, alongside Windows 10. Bandai Namco used its full potential to make it as real and simulating as possible alongside the advanced near-future weapons and action-packed environment. So definitely check this one before buying an arcade flight simulator.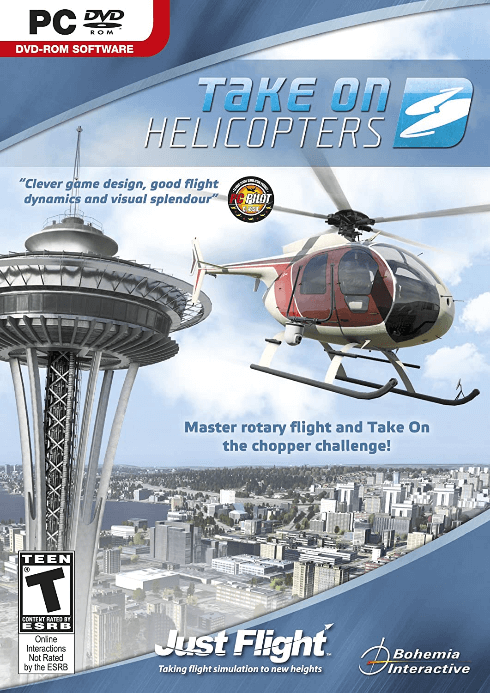 Looking for a flight simulator with you can spend your free time just relaxing and flying all over the alluring landscapes? "Take on helicopters" can help you to experience these beautiful moments.
This game has been designed by Bohemia Interactive in 2011. And the company said that it is built by using the 10 years development experience of complex military simulators. This game allows you to play the character of a helicopter pilot. Also, you will get simple tasks such as help a struggling aviation business, make new contacts, and your own aircraft kingdom. However, you can choose the free flight mode to just explore the different sceneries.
Also, it comes with two different environments:- Seattle and South Asia which is very well detailed. Moreover, you can choose from three different helicopter models to fly with the three levels of difficulty: From novice to expert. And, with the compatibility of window 7, we considered it one of the best helicopter flight simulator game.
5. Rise of Flight – Channel Battles Edition – Best Flight Simulators with WWI Historic events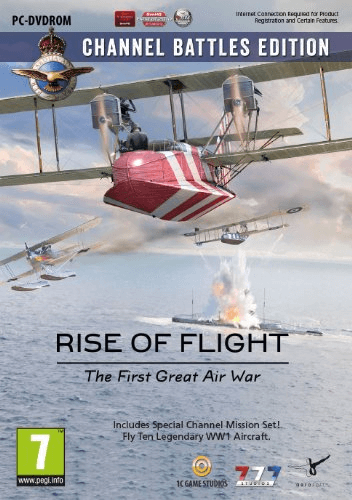 I read in one of the publications that WWI was the first major war to use warplanes. And turn out some ace pilots of that era into the legends. Rise of flight recreates the era of WWI which is recognized by old school dogfight and allows you to play the role for some of the major characters with historic icons such as Fokker DR.1 triplane.
This game is popular for presenting these war zones with an exceptional level of genuinely. All the planes and the actual locations you see in this sim are well-detailed and much realistic. The combat mode shows you jaw-dropping actions with a great level of interactions. Although you can simply fly around the location and take a view of the war-place.
Moreover, this sim allows you to recreate historic battles, custom scenarios. Also, the features like multiplayer battles, flexible control customization, different plane models make this the best war simulator. Btw, here is the II./JG1_Hotlead's extensive Steam guide to know more and get the most out of it.
Also read:-15 Best 1440p Gaming Monitor for 2020
6. IL-2 Sturmovik (PC)- Best Flight Simulator for

IL-2

Fans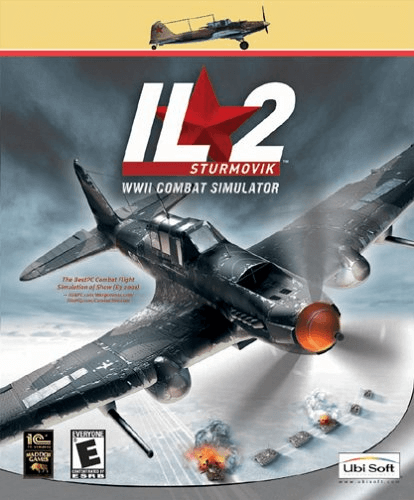 Now, if we just started talking about the World War era, here is one of the best flight simulators that beautifully recreates the moments of World War. Although I don't think so violence and wars are that great, so just appreciate the hard work of developers.
This flight simulator named battle of Bodenplatte is based on the late aerial war engagements between the U.S Army Airforce, Royal Air Force, and the Luftwaffe. This is the incident that happened in skies over western Germany, Belgium, and the Netherlands in 1944 and early 1945.
You will get 31 standard aircraft to choose from such as Bf-109, Fw-190, P-39 including nine versions of the IL-2.  And you can use them to play pilot career mode with over 80 missions and a multiplayer mode with your friends. If you are really in love with the WWII planes with such realistic controls don't think much and, choose this one.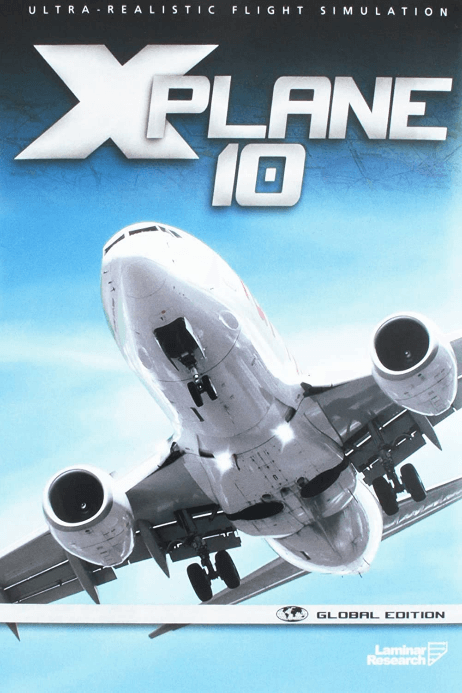 X- Plane is a flight simulator with no missions, no jets with firing missiles, and nothing like the violent battles you see in "Rise of Flight" and "IL-2 Sturmovik". However, you can attempt a few missions like fighting fires, landing on space shuttles, or on carriers but not like much action.
It comes with a pack of 8 DVDs which consist of data around 80 GB. And it also has the compatibility of Mac and PC both. Moreover, X-Plane comes with a blade-element theory and Plug-in Architecture. These features allow the X-Plane users to create their own modules with improved functionalities and other interface features. Also, users can modify the maps and skins of the aircraft.
The graphics of X-Plane are well-detailed and realistic. Also to level up the realism developers add the two new human voice into ATC and AI system. Alongside the 30,000+ airports, a user can even switch to the mars. Well, that sounds really adventurous.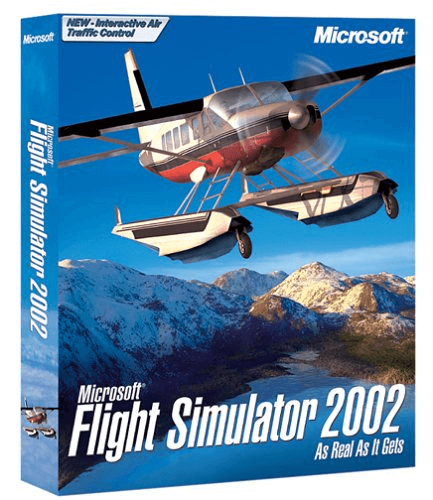 If you want to see your house and explore your favorite places from the sky, even during this lockdown, nothing can beat the latest version of "Microsoft Flight Simulator".
Microsoft Flight Simulator 2020 is an evolution of the world of flight simulator. It'll allow you to explore the world with photo-realistic graphics with the same color of the sky you're watching from your window. This sim comes with a range of 20 planes including, three airliners, two jets, and planes with the standard edition.
Moreover, MFS 2020 features interactive air traffic controls, auto-generated sceneries, and crowded skies. You can place your chosen plane any runway of over 21,000 airports of the world, and request to clear the traffic to take off your plane.
This sim will show the scenery and buildings in as real as they are while flying over them. However, to render the real world into virtual reality this sim will take a little time, even on a powerful machine. Still, the features like track yourself with GPS or fully interactive cockpits and incredibly stunning visuals make this the world's best flight simulators to explore the world.
Also read:-Top 10 Games like Corruption of Champions You Must Play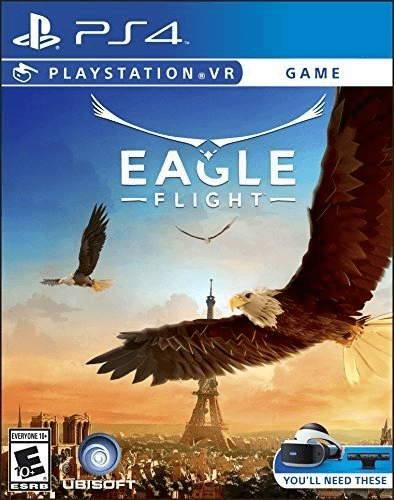 Well, we're creating a list of the best flight simulators but that doesn't mean this list will only consist of plane flight simulators. Yes, Planes are fun but why not explore one of the exotic places- Paris, from the eye of a bird.
Eagle flight sim allows you to fly high on the sky but not as a jet pilot and more like an eagle. Although, Paris in this sim is a post-humanity version of the real one. Here you'll see animals and birds. Also, humans don't live here and it's already filled up with so much greenery.
Listening to the Top Gun soundtrack while flying all above the old building where time seems to slow down a bit. It feels just amazingly beautiful. Also, you can hit enemy birds by emitting a powerful sonic blast.  Moreover, you can add up to 6 multiplayer in this to play it with your friends.
This sim comes with a so easy installation and controlling steps. You have to attach VR if you've, load the disk and after a short introduction, you're ready to go. This is one of the best flight simulators which allow you to relax your mind after a hectic day.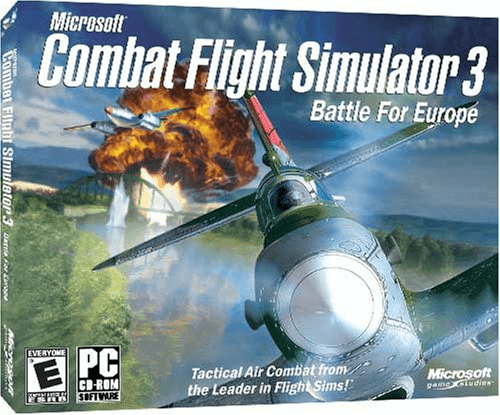 Most of the flight simulators come with controls that are hard to adapt. But let me suppose that you already have learned how to do some intense actions with it such as Pugachev's Cobra. And what if I say that you can influence the historic war events or timeline with your impressive flying skills.
Well, in virtual reality. Combat Flight Simulator 3 allows you to do that if you're interested so.
This sim put you in the character of Luftwaffe pilot, as the U.S. Army Air Force. And you'll find yourself in the air war of Northwest Europe that started in mid-1943. But how you and your squad perform in each battle will put you in the different historical consequences. However, you can fly as a German, British, and American pilot. But the concept and ability to change the history timeline will be the same.
Moreover, you'll get a range of 18 aircraft to allow you as a medium bomber or take control of the bombardier or gunner position. Also, you can add new technologies, new weapons with your chosen aircraft. The aircraft and action sceneries come in well-detailed graphics. Also, the line under the description "nothing will be outside of historical possibility" is enough to tell that it's one of the best flight simulators for people who love games with historical events.
Final thoughts:- What are the Best Flight Simulators?
As we're locked in our home or we don't safe enough to experience the world like before. Still, flight simulators could be a great tool to do that.
Also, These simulators are not that expensive as compared to the travel expenses we pay to see the world. Plus, you can choose according to your taste from a good range of varieties. And get a chance to fly your favorite plane.
Moreover, we added almost every best flight simulators you can try with the Amazon links. Let's know which simulator you found the best. Don't forget to share this list with the explorer friend who is dying by boredom.
Till then have a great simulator flying.