WiFi takes our streaming and downloading experience to the next level, but not for those who are living on the second floor of the house and experiencing poor signal strength on their PS4 console. In such cases, getting a PS4 wifi booster is a nice move, which not only increases the signal strength for PS4 but also for other devices in its range.
That's what WiFi extenders are made for, to extend the WiFi signals where it fails to reach due to distance limitations. But that's not a point of worry as we will be listing down 5 Best WiFi Booster for PS4 and Xbox One for you.
---
What is the need for WiFi Booster for PS4 and Xbox One?
A WiFi booster helps in extending the poor wifi signal strength in the weak spots of your house. With the help of a WiFi extender, you can experience high-quality speed in all parts of your house, whether it is the second floor or the basement.
But, if you are purchasing the WiFi extender to increase the speed of your internet connection, then please do not continue reading this article as a WiFi extender has nothing to do with the speed of your internet connection.
The speed of your internet connection is in the hands of the ISP, with a WiFi extender, you can only increase the signal strength in the weak hotspot area of your house. So do not get confused and purchase a WiFi extender if you don't have connectivity issues in your house.
---
Things to Consider Before Purchasing a WiFi Booster for PS4 & Xbox One
Bands(Single Vs Dual)
A dual band is superior to a single band wifi extender. A single band will keep repeating the same signal on the same band which it originates which may cause issues sometimes.
While the dual band will repeat the signals on both bands which does not let the signals collide, and hence provide a better signal strength.
Mbps Rating
Another thing you should keep in mind while purchasing a ps4 wifi booster is the MBPS rating. Mbps means megabits per second and it is a unit for the amount of data that can be transferred in one second.
A higher MBPS rating means better signal strength but will be useless if your ISP does not offer the speed that can match what a wifi booster can handle.
Range
The range is considered an important buying factor for a wifi booster for PS4 or Xbox One as consoles do require better connectivity and a high-speed internet connection to work properly.
Therefore, you must lookout for a wifi booster that has a better range and can help in extending the signals to other rooms flawlessly.
---
5 Best WiFi Booster for PS4 and Xbox One
TP-link is one of the best companies when it comes to networking devices. Almost everyone has used a TP-link router once, and we must say that the product quality is great.
The company has also launched a range of wifi extenders, one of them being TP-Link RE650 AC2600 Wi-Fi Range Extender, which has made it to our list of ps4 wifi booster.
It is small in size and can be directly plugged into a switchboard of your house. AC2600 Wi-Fi Range Extender comes with 4 fixed antennas that will boost the signal strength of your wifi all over the house.
Furthermore, it has a Gigabit Ethernet port that allows you to connect television or consoles to the wifi booster for a stable connection. The intelligent signal light will alarm you if the wifi booster is far away from the main router.
And the TP-link mobile application will help you out managing the network device easily from your smartphone. The price is pretty much affordable if you prefer a superior quality product in a budget price range.
Key features:
4 times better performance.
Intelligent signal light
High Giga speed wired connection
Manageable from the smartphone app
---
Another amazing ps4 wifi booster that can be easily plugged into the wall socket, Linksys RE6350 AC1200 is a dual-band wifi range extender that comes with an affordable price rate.
It can cover up to 7500 square feet of range and works with every type of Wi-Fi and ISP. The setup procedure is simple and you won't face any major issues connecting it with your router.
Key features:
Plug into the wall easily
Dual-band
Ensures better connectivity.
---
If you are in search of a ps4 wifi booster with top-notch after-sales service and product quality, Netgear Nighthawk X6 EX7700 is the finest choice for you. Thie mesh range extender turns your entire house into a strong wifi hotspot, therefore you don't have to worry about purchasing extenders for every floor.
With Netgear Nighthawk X6 EX7700, streaming content in high quality, or downloading large data files without speed issues is guaranteed. It has two ethernet ports that can help you connect wired devices and enjoy a high-quality network at any place in your home.
Key features:
Mesh connectivity
2 ethernet ports
2200 Mbps data transfer rate.
Easy to use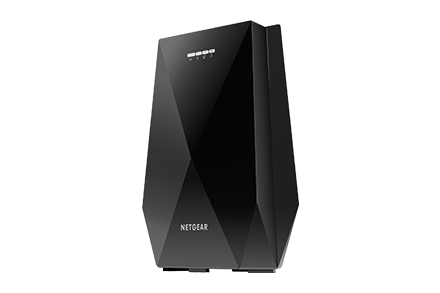 ---
This wifi booster is also a product of Netgear, which is quite affordable and has two antennas. It offers a data transfer rate of 750 Mbps which is ideal for an average household.
It comes with one ethernet port that allows you to set up gaming consoles or tv with the wifi extender. NETGEAR Wi-Fi Range Extender EX3700 is ideally a great PS4 wifi booster, and also works pretty well with Xbox One.
The setup is very easy and can be monitored using the Netgear Wifi analyzer application for smartphones.
Key features:
Fast setup
Connect up to 15 devices smartly.
Wall plug design.
Compatible with all types of routers.
---
This last ps4 wifi booster on our list is perfect for a 1500 square feet house and is compatible with all types of ISPs and routers. The setup is easy and you can use the Linksys app for quick setup guidance.
Other than this, there are features such as parental controls, guest networks, and fixing a node automatically using the mobile. However, it is quite bulky and looks like a speaker in terms of shape and size.
Linksys AC 1300 uses the smart mesh technology to deliver stable internet connectivity in the weak hotspots of the house with reliable and sturdy performance all the time.
Key features:
Mesh Technology
Parental control
Guest mode
---
Wrapping Up
Wifi extenders are really helpful in a multistoried house and for those who have their consoles in those areas of the house where the wifi signal strength is weak, as consoles require a fast and stable internet connection.
Therefore in this article, we have listed down the best wifi booster for a house, which is also ideal for a workplace.