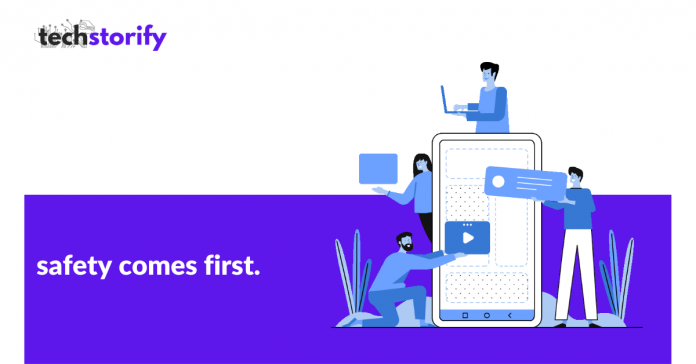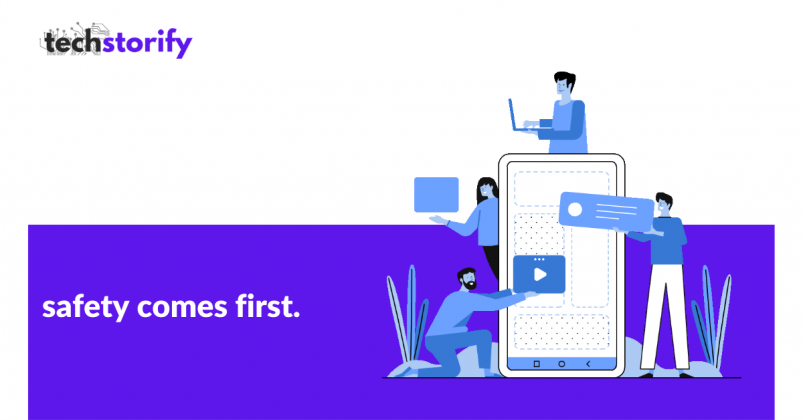 Business security systems are critical for you. Period.
Vandalism, break-ins, employee theft, fire, graffiti, and busted windows are good enough reasons to invest in a good business security system.
Do you know what the most important aspect of your business security is? No, it is not data and privacy; instead, it is the physical building & the physical business.
Why Do You Need Business Security Systems?
You don't really need a reason to protect your possession and belongings in this uncertain world. With cases of theft and burglary rising, you need to have a business security system.
With a business security system, the thieves will think at least twice before attacking your structure. A business security system will also protect your employees.
There are plenty of companies around you that offer different features. You can get everything from alarm systems on doors and windows to 24 hours of video recording.
With so many options available, it has become a little hard to determine what security system would be best suited for your business.
Nowadays, security systems come with improved technology and advanced features to give your business complete protection. Here's a list of 10 best business security systems
Top 10 Business Security Systems
1. VIVINT – Best Smart Business Security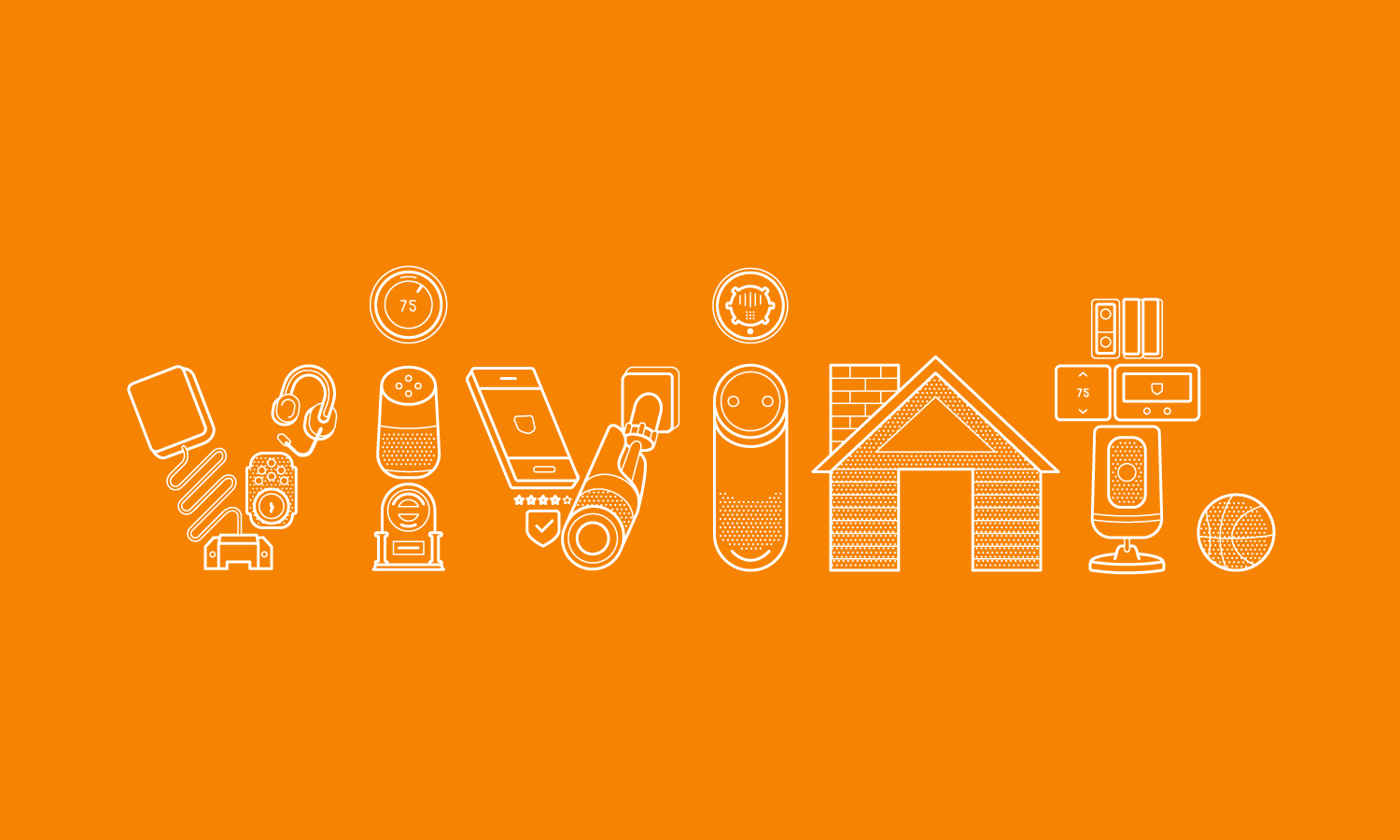 It is one of the top-rated home and small business security systems. Offering some of the most impressive & extensive features and options when it comes to devices and technology, Vivint comes with a range of features.
From basic to smart home automation, Vivint also provides features like environmental monitoring, mobile app control, two-way communication through the control panel, and many more.
Vivint security system uses its own technology, which helps you set up the best program for both your home and business security needs.
Awards: Vivint's award-winning customer service is recognized by J.D. Power, the Business Intelligence Group, and by the American Business Awards as well.
Pricing: Their monthly professional monitoring service comes at $39.99/month. This package is inclusive of 24/7 professional monitoring and support, 14 days of clips, 30 days of 24/7 continuous recording.
You can also own the hardware, but that gets pretty expensive.
Pros: 
Affordable
Zero activation fee
Extensive and impressive features
Cons:
DIY integration is expensive
2. ADT – Best Commercial Grade Security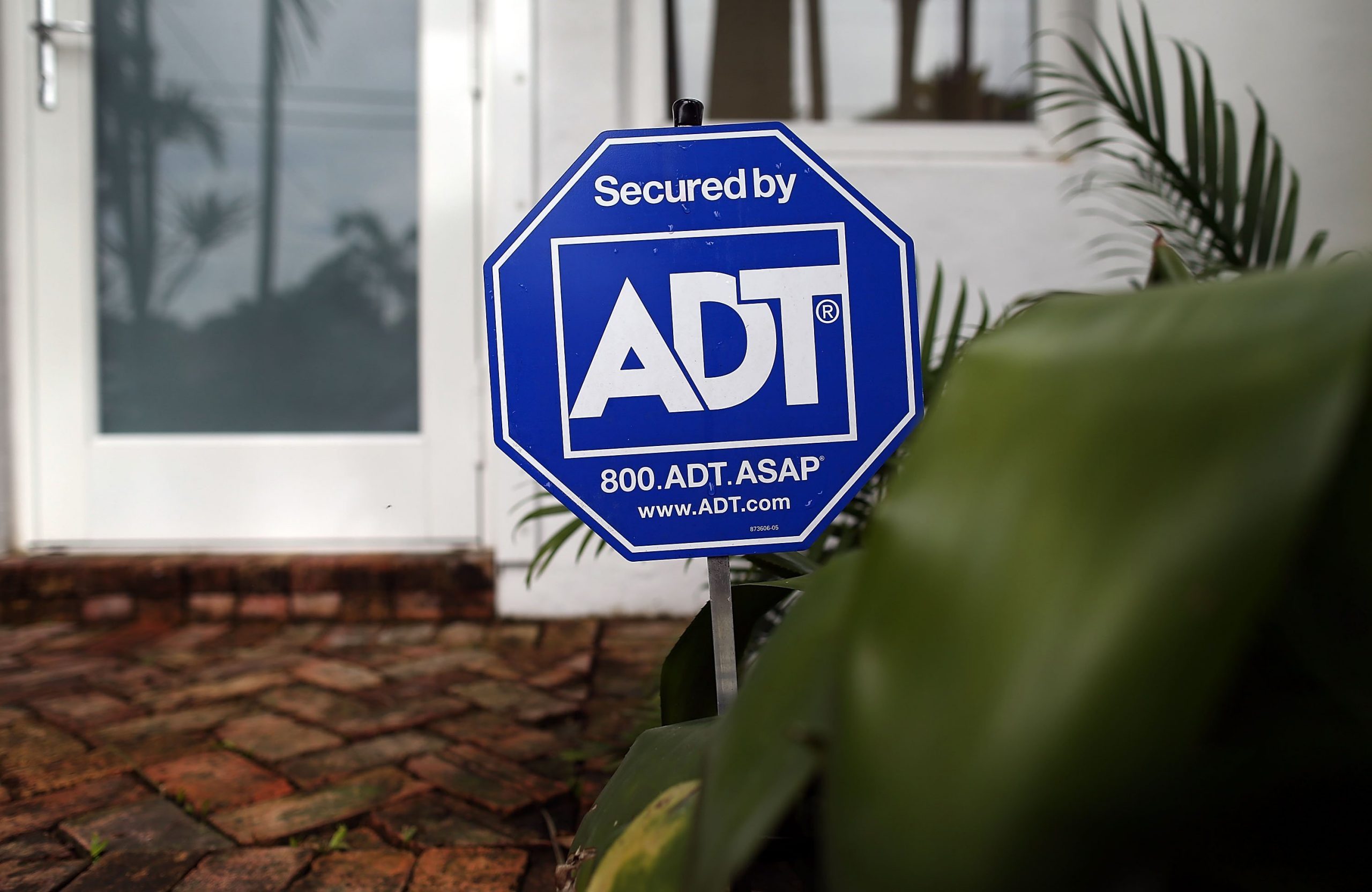 ADT is the most well-known and reputable security system companies in the market today.
Offering robust access control options, ADT is a reliable security system.
So, if you are a company with many employees, then ADT's access control features & key fobs are an excellent way to keep your business secure. ADT lets you create unique codes for each employee, and every time someone accesses your alarm system, it sends you mobile alerts.
It also offers advances features like permission-based access and card-based access. Apart from this, ADT also offers a wide range of customizable hardware features.
Other features – 24/7 monitoring, surveillance camera videos, along with wireless data encryption.
Pricing:  Their higher-tier plans are pretty expensive when compared with other business security system companies. Moreover, they require an extra $99 for installation.
Pros: 
Same-and next day installation
24/7 customer support
Any monitor and track employees
Cons:
Installation fee
Updates are not automatic
Long contract
3. FRONTPOINT – Best for Small Business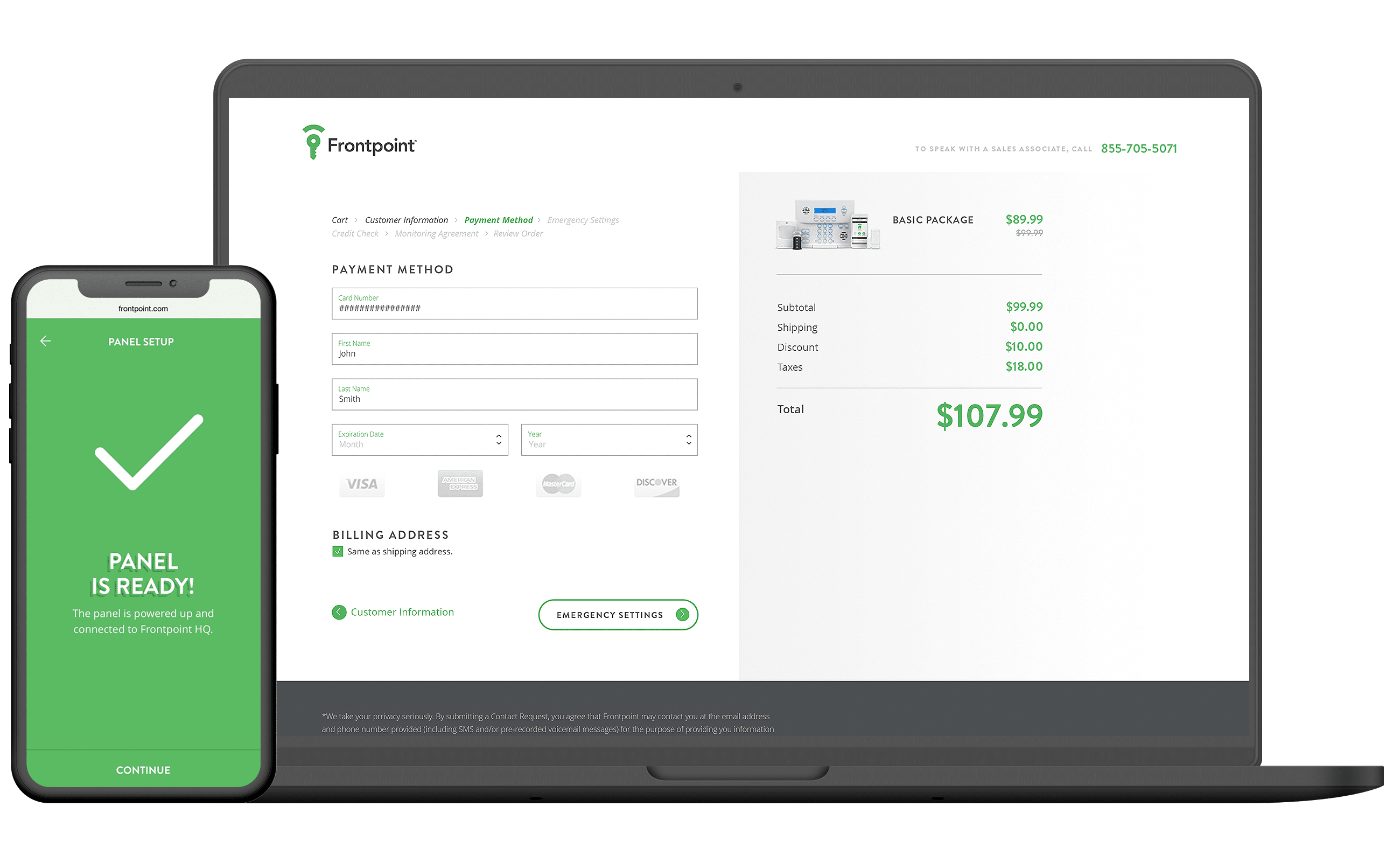 The affordability, equipment quality, and a good name make Frontpoint a good fit for small businesses. Offering array protection options like heat and smoke sensors, Frontpoint is a perfect security system for small businesses and homes.
It also provides Crash and Smash protection, which automatically alerts law enforcement if someone is trying to destroy your system's control panel. Their 24/7 monitoring system is wireless, and they also offer email and phone support.
Pricing: Offers packages as low as $99 to as high as $479.90.
Pros: 
30-day money-back guarantee
Extensive and wide range of features
3- year warranty on equipment
DIY installations
Environmental monitoring
Cloud storage
Invisible security system
Outstanding customer service
Cons:
4. STANLEY SECURITY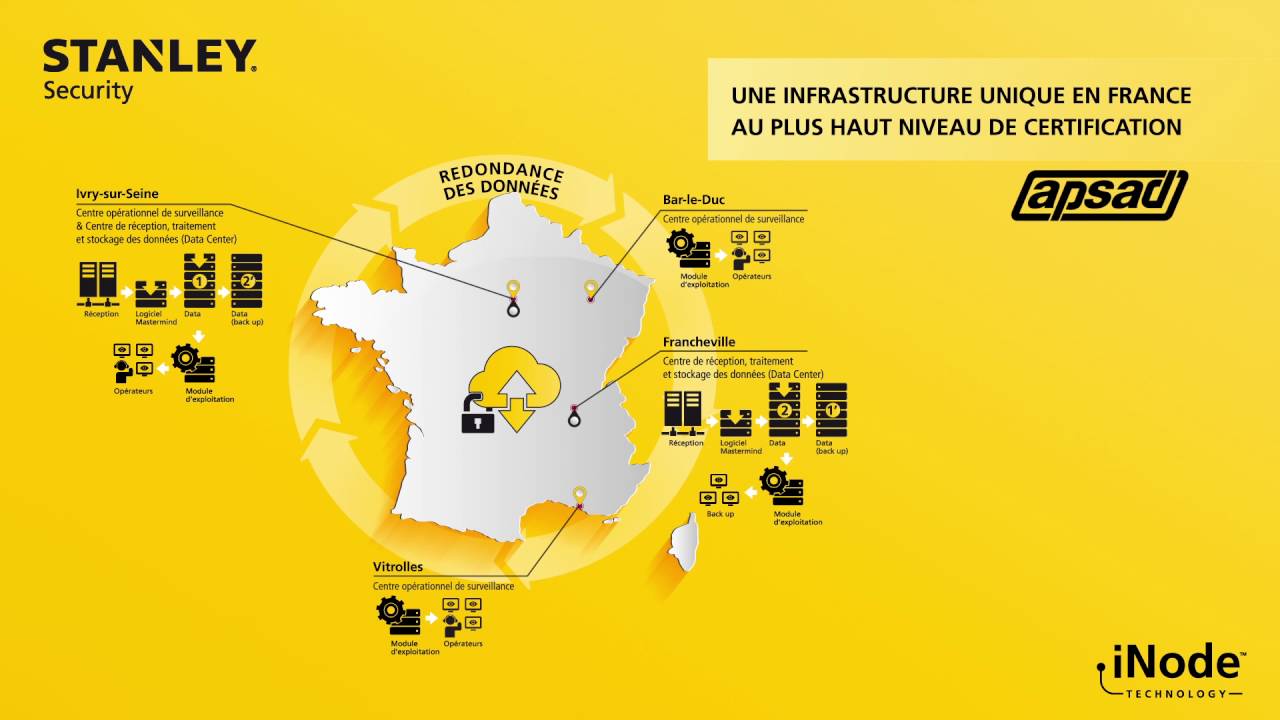 Stanley Security protects your small business and even your commercial organization. It is a comprehensive commercial security system that offers a wide variety of security systems and value-added services.
They have the best thermal, audio, and visual options available. Their intrusion detection alarm system can alert their monitoring centres to intrusions on your property and with the addition of audio and video verification.
Apart from this, they have an access control system that can prevent access by unauthorized personnel. They also offer video surveillance, fire alarm systems, remotely access to feeds, and recording to DVRs.
Pros: 
Multiple bases in the UK and US
24/7 monitoring
Convenient system access by phone or tablet
Interactive and smart security
Cons: 
5. SIMPLISAFE – Best for Self-monitored Business Security System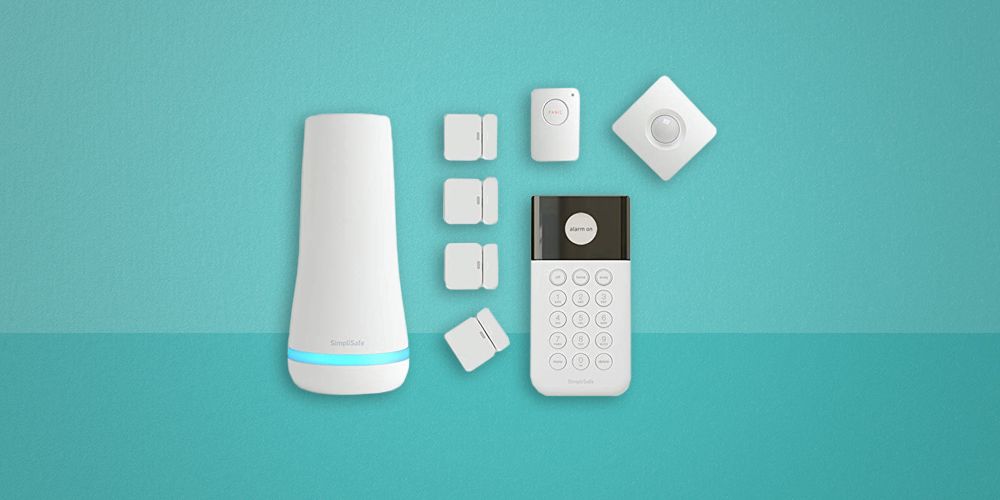 SimpliSafe is reasonable security at an accessible price. Offering a low-cost plan and the option to turn pro monitoring on and off, SimpliSafe is a fantastic wireless security system that you can give to your business. Get easy, affordable, and simply safe security with SimpliSafe Security System. It also offers mobile apps and video monitoring.
SimpliSafe comes with fewer equipment options and is a little hard to integrate with outside equipment.
Awards: SimpliSafe has been awarded for its outstanding performance by Angie's List and the Better Business Bureau.
Pricing – Their basic plan starts at $14.99/month, and you are allowed to add as many add-ons as you need.
Pros: 
No contacts needed
Money-back guarantee
Offers 24/7 monitoring
DIY and Professional installation
Affordable
Customization available
Cons:
Integration with outside equipment is tough
Upfront equipment cost
6. ABODE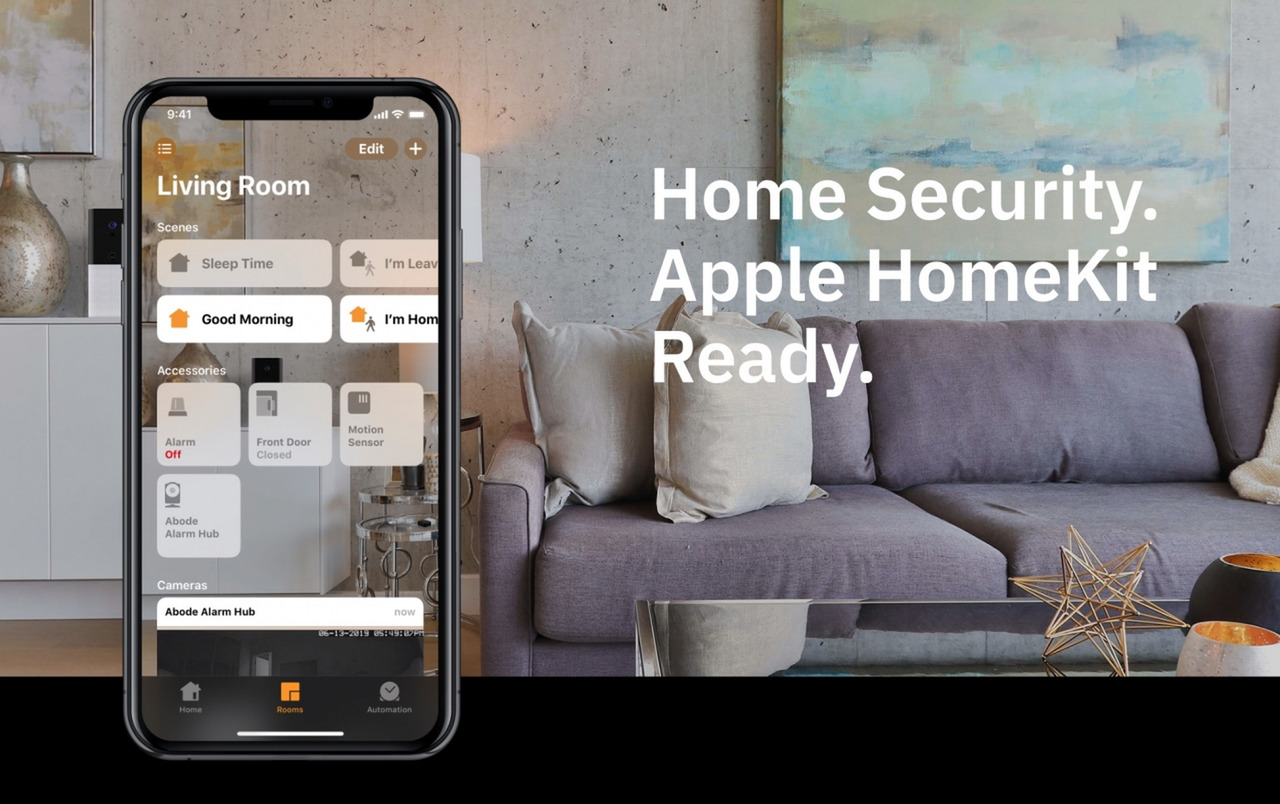 Abode is another wonderful option to consider when it comes to monitoring your own security. One of the exciting features of the Abode Security System is that once you activate the alarm, a video capture all the happening in whichever place you've installed the security system.
Offering DIY systems, you can also integrate the Abode system with your smart home devices like Alexa and Google Home. Along with this, you also get a free-self monitoring plan. Using this plan, you can monitor the system using your mobile phone at any given time and place.
Pricing: The system is quite affordable. The base price for a unit is $279.
Pros:
Customizations available
Offers self-monitoring
Smart home integrations
DIY installations
Cons:
Doesn't offer any outdoor security camera
One-year warranty for hardware
Lacking customer support
7. PROTECTION 1
Keep up with the latest inventory equipment with the professional monitoring team of Protection 1. It is one of the most respected security systems that are available in the market. The company has been there in the market for the last 30 years.
Offering impressive business-specific security solutions, the company is known for its extensive list of features and offerings. One unique feature of the Protection 1 security system is that it shows you how the Protection 1 Company is performing in comparison to the competitor brands.
With their Tech Tracker feature, you monitor and see people entering and leaving your building. It also tracks their movement inside and outside the premises.
Apart from all this, Protection 1 also provides water and fire protection along with an entrance management system. The company is also known for its outstanding 24/7 customer service.
Pricing: The pricing is affordable if you are looking for in-home security solutions, but business-specific solutions are created on a more custom level.
Pros: 
Outstanding customer service
Advanced features and offerings
No long-term contracts
Cons: 
No transparent pricing
Expensive relocation
Requires professional installation
8. SECOM
Secom is a company that believes that notifications don't mean security; instead, it is the preventive actions that define the security of a place.
Secom services in the UK and UK and offer solutions like monitoring, alarms, restricted access, video surveillance, and more. They also provide installation of fire extinguishers and smoke alarms to ensure that you are completely protected.
Pros: 
Good customer rating
Proactive services
Cons: 
Requires a three-year contract
Pricy updates
Limited coverage in the US
9. SCOUT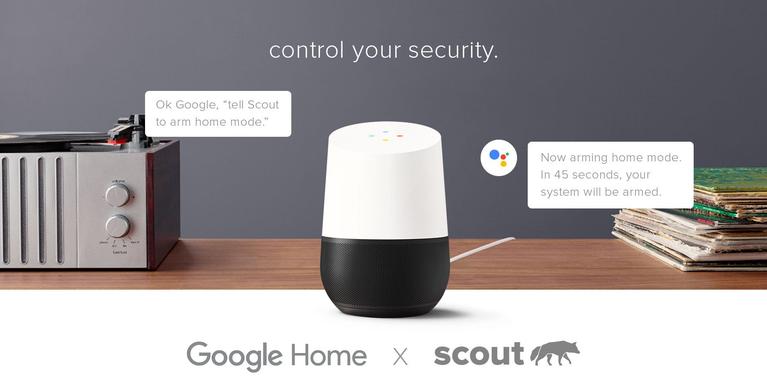 Scout comes without a central control panel, and its security system is entirely dependent on mobile technology.
The Scout security system can be managed and controlled through mobile apps and even through smart home integration.
The company also offers its customers with outstanding customer service. You are also provided with video tutorials to understand the system better.
Pricing: The hardware and monthly plans of Scout are really affordable.
Pros: 
DIY and easy to install
Outstanding customer service
No contracts required
Cons: 
Limited range for hardware. It only has a 100-foot range.
No proprietary security cameras. You have to buy a third-party camera and monitoring plan to get a security camera.
10. VERISURE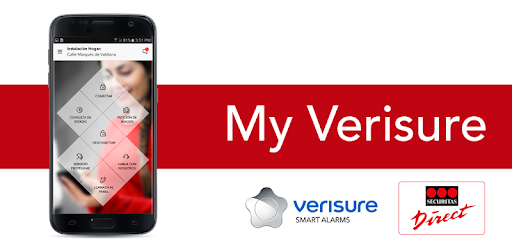 Verisure is known for its simple, quick, and hassle-free alarm system. They have been in the business of providing professional and best-in-class security for over 25 years now.
With Verisure, you can monitor movements, motions, and request help with SOS function on your mobile device. Moreover, you can check your business site whenever and wherever you like.
Pros: 
Professionally and strategically installed
Vision fog barrier
Cons:
No self-monitoring service
Installation fee
Final Words
securing your business is crucial, and investing in a good security system is essential. The best business security systems offer complete protection, are easy to use, and offer excellent value for money.
ADT, SimpliSafe, Frontpoint, Vivint, and Brinks are some of the best business security systems that you can use to protect your business.
Choose the system that suits your business's needs and budget, and keep your business secure.
Stay safe and secure.