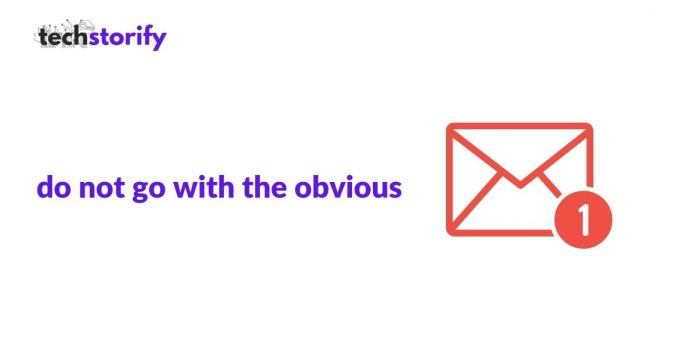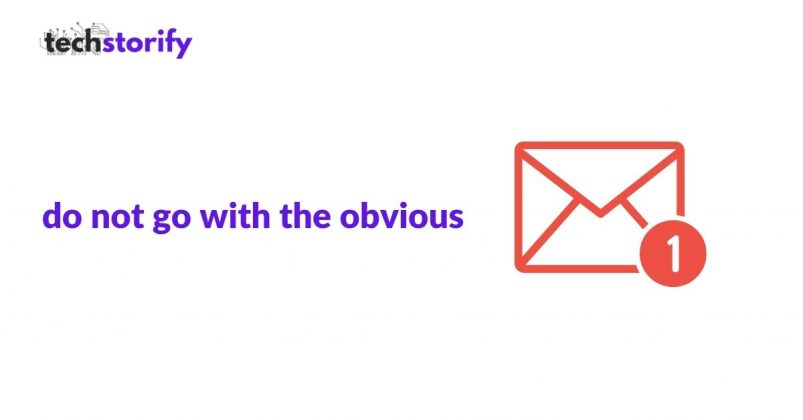 Email Hosting for Small Business has become a necessity in 2022.
Emails are one of the most important channels of communicating with the stakeholders. Every business is driven by communication. You might be just starting up or now in your growth year. Having email hosting is critical for your business.
Email is not only a way to communicate but also to market. As we all know, most businesses have shifted their marketing strategies to digital. Now, email marketing is one of the most preferred tactics in digital marketing.
What is Email hosting?
E-mail hosting is a server-based email service that can be taken by any organization. We all have business emails which are not your typical g-mail ids, it has your domain name at the end. For example – xyz@techstorify.com. Now, this is hosted on a server which is called e-mail hosting.
There can be two types of e-mail hosting service providers. One is your traditional servers that require hardware to store all your data and another is a cloud-based email hosting service provider. A cloud-based hosting service is cost-effective and can help your small business efficiently. Let us understand this in more detail.
Types of email hosting for small business.
1 – Shared web hosting with email hosting – Now, when you buy a domain for your business, you also have to buy hosting services where your website will be hosted. However, email hosting is an add on service that you get. This type of email hosting might not be that great if you have a lot of emails to send or store.
2 – Third-part email hosting for small business – This is the most used email hosting type across the world. There are a lot of companies that provide email servers and help you keep your emails secure. We are going to talk about five such companies in this article.
3 – Self-hosted email servers – Self-hosted email servers require capital and expertise to manage. Usually, only big companies tend to do this. If you have resources and capital to invest in your own server then you can always do that.
How to choose email hosting for small business?
There are a lot of factors while deciding on a suitable email hosting for your business. Let us see some of the top factors to consider before you invest in email hosting for small business.
1 – Cost – Cost is one of the most important factors while considering an email hosting service provider. There are a lot of features that might cost you more but you need to figure out the application of that investment. Sometimes, businesses pay a lot more and not use all the features.
2 – Usability – Now, there are a lot of email hosting providers that can help you achieve specific objectives from email hosting. For some, it could be just having business emails for their team but for some security is critical. Similarly, there could be different requirements for an organization.
3 – Spam and Virus Protection – Sometimes, people tend to avoid the vulnerability of their email hosting just because it is cheap. You should be aware of the threats that can create problems for your organization. You should always go for an email hosting service that has a robust structure to avoid spam and virus to tarnish your communications.
5 Best Email Hosting for Small Business
1 – ZOHO Mail
Zoho is one of the best brands that offer a complete business solution. Zoho mail is an email hosting service provided by the company. It works like Google or Microsoft. You can either select some apps for your business or take the entire suite which has amazing tools.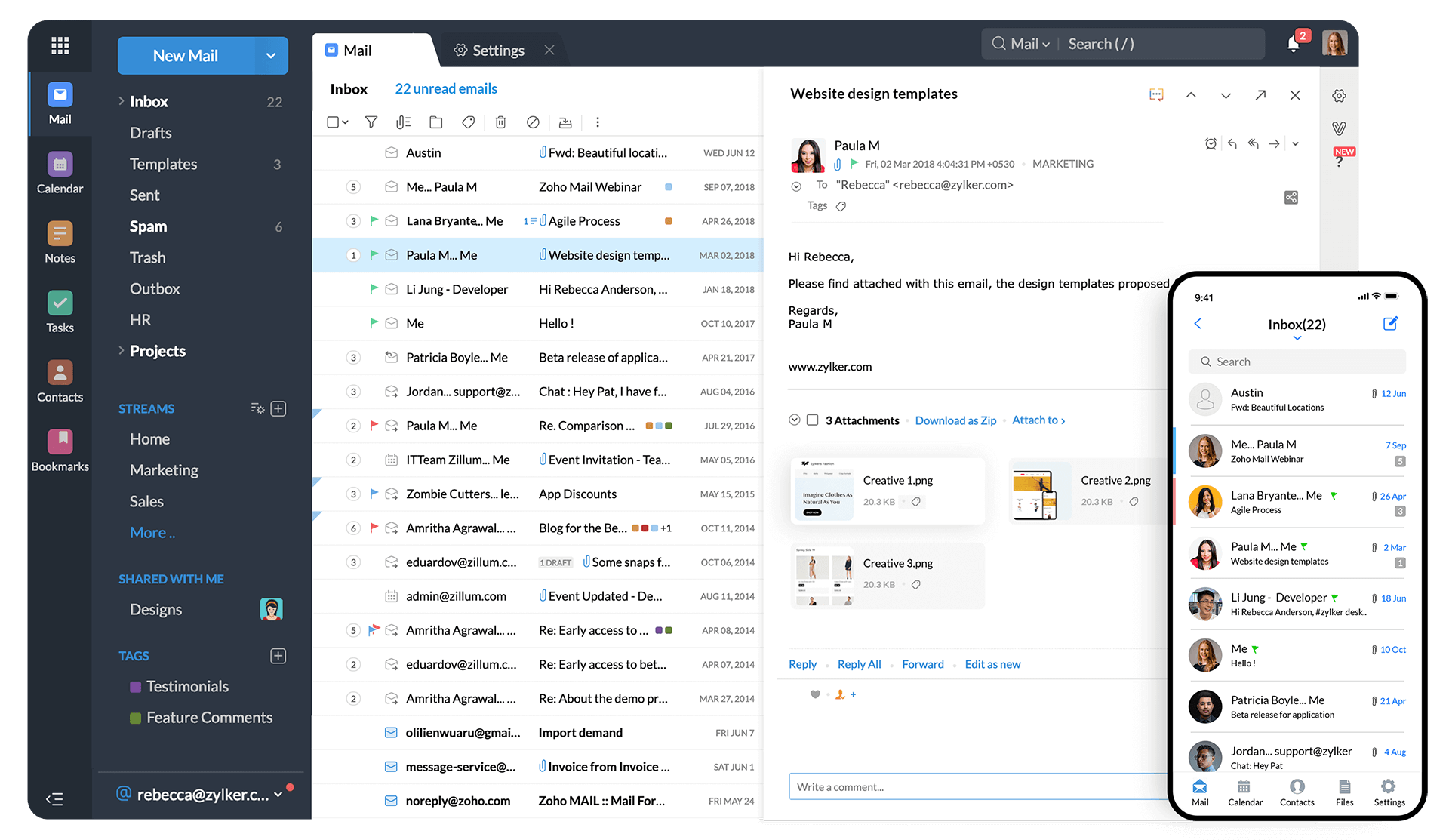 Features
Highly secure system
Third-party integrations
Collaboration tools and apps
Easy migration
24*7 support
Pricing – Paid plans range in price from $1 per user, per month (billed annually) to $8 per user, per month or you can take the free account for 5 users with limited features.
Second, on our list is one of the top email hosting service providers in the world. Everyone has used g-mail. G-suite is a business email service provided by Google. G-suite gives you not just a business email but a complete pack of apps that can be helpful for your organization. Just to name a few, Google docs, sheets, presentations, and more.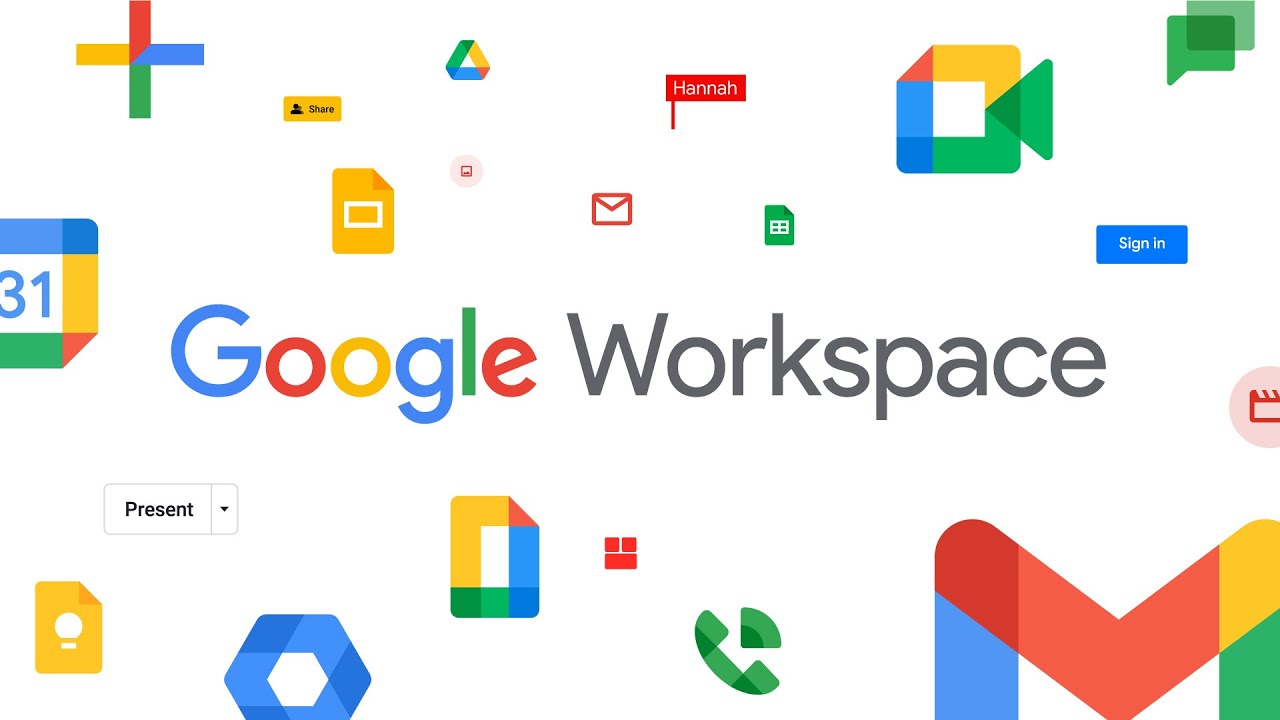 Features
G-Suite Apps
Security
30GB Storage Space and 1TB for enterprise accounts
Third-party integrations
Price – The prices start from as low as $6 per user per month for basic and go up to $25 per user per month for the enterprise version.
3 – Office 365 Outlook
Microsoft office 365 is also a suite for business applications. The outlook is one of the most used business mail hosting service. A lot of big organizations prefer Microsoft because of the scalable and modern ecosystem. It is not as beautiful as Google Suite but when it comes to performance, it is in the top 3 email hosting providers.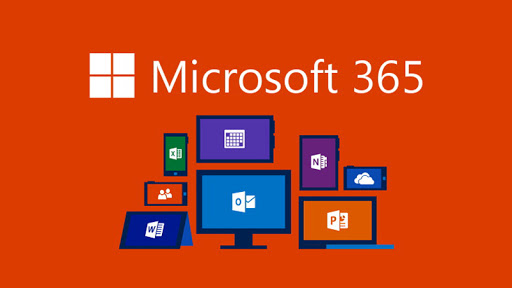 Features
Business tools like Powerpoint, Ms-Word, OneNote, and many others
Scalable technology
Safe and Secure
50GB email server space with 1TB for OneNote ( Cloud storage for files)
Price- Office 365 Outlook costs $100 per year.
4 – Yandex Mail
Yandex is a Russian company that also has a search engine. Never heard of it? Well, they are great. They also prove email hosting for small business. One of the most affordable email hosting service providers. When we say affordable, they actually are starting from as low as 3$. You can register for free or if you are a small organization, they have a lot.
Features
Customizable Interface
In-built anti-virus
Automated sorting feature
10GB storage for Yandex Disk
Price – $3 per month
5 -Hover
Hover is yet another affordable email hosting service that is best for a small business. It has low-cost hight-storage plans which are quite tempting for users. Hover is actually a domain registration platform but also offers affordable email hosting for small business.
Features
Anti-virus application
Third-party integration – Apple Mail & Outlook
More storage capacity
Secure
Cheapest email hosting service
Price – The Small Mailbox plan costs $20 per year and includes 10GB of storage space, whereas the Big Mailbox plan costs $29 per year for 1TB (or 1,000GB) of storage space.
Wrapping Up
Email hosting is quite crucial for a small business. You can either pick from the best like Google and Microsoft or get a better deal with Hover and Zoho mail. I personally like Google and Zoho as they are credible and have some amazing features to offer.