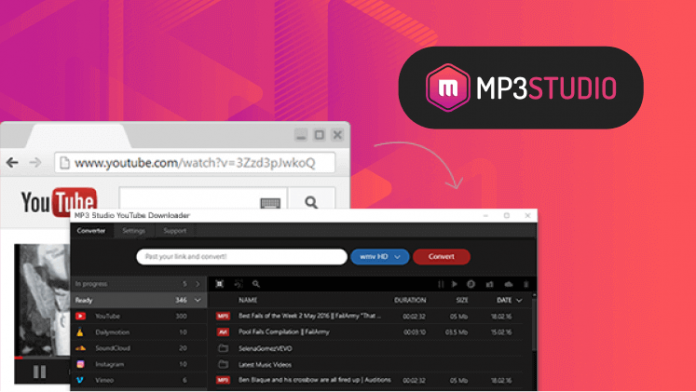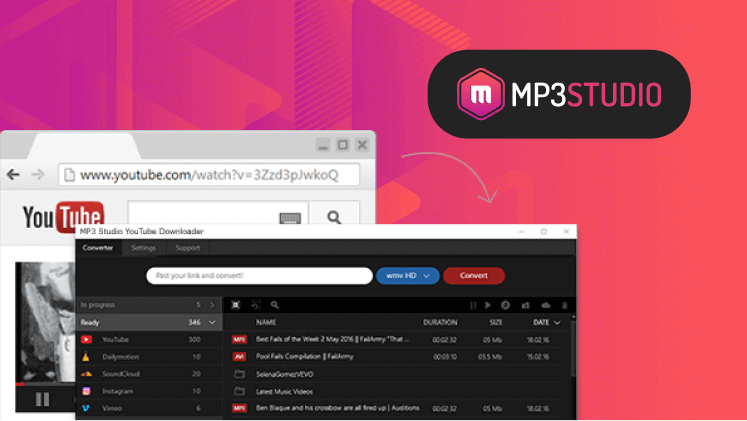 The Internet has become a great place to listen to music. Whether you are searching for relaxing background music or something a bit more upbeat, you are guaranteed to find the right music for every magical moment.
While it is unlikely that you will ever run out of music to listen to online, you might be without reliable Internet access from time to time. As luck would have it, it is more often than not during these Internet-less moments that you want to listen to some music.
The good news is that there are simple services (some are even free) that you can use to download music from YouTube. You can, for instance, use MP3Studio.
Is it legal to download music from YouTube?
Downloading music from YouTube is currently a grey area. The reason for this is that YouTube does not give its users permission to download music directly from its platform. That being said, if you will be using the music that you have downloaded only for personal use, you will not be actively breaking the terms of anyone's copyright.
The primary reason why the platform is against downloading music from its site is because it generates money from the adverts that they play whenever you are listening to music online. So, the reasoning is that if you decide to download the music instead, you will not see any of the adverts.
To sum up, it is not against the law to download music from YouTube as long as it will only be for personal use. It is also not against the law to try and dodge annoying adverts. So, if you want to download music from its site so that you can enjoy it later when you are not connected to the Internet, it should not be an issue.
However, this means that you may not share the downloaded music online on other sites or edit it in any way only to claim it is your own creation. If you do this, it will be seen as copyright infringement.
What are some of the benefits of using MP3Studio?
In a nutshell, MP3Studio is a free app that you can use to download music from YouTube directly to your mobile device or PC. It is super fast, simple and seamless! The following are just a few of the benefits that this free tool has to offer:
You do not need to have any sophisticated technical skills.

You do not need to download and install any extra software or plug-ins.

The interface is very easy to understand and use.

You do not have to fill out any annoying registration forms.

You can download as many as 99 tracks simultaneously in the background as you continue browsing the web.

The download speeds are impressive.

You can also listen to the music online before you download the song to your PC or mobile device.

It is completely free (no hidden fees).
Using MP3Studio to download music from the Internet to your phone or PC
By making use of MP3Studio, you can download music from the Internet to your PC or phone in just a couple of very simple steps. Here are the step-by-step instructions:
Search YouTube for music that you want to download to your device

When you've found the music, copy the song's link

Paste the URL of the song into the input field of the app

Select the file format that you want to convert it to

Click on "Convert"

All that is left for you to do is to wait a few seconds for the process to be completed
It can't be that easy, right?
While there are several YouTube downloader tools that claim to be easy to use, MP3Studio offers more features. All things considered, it is a great app to use if you want to listen to your favorite online music when you are without Internet access.