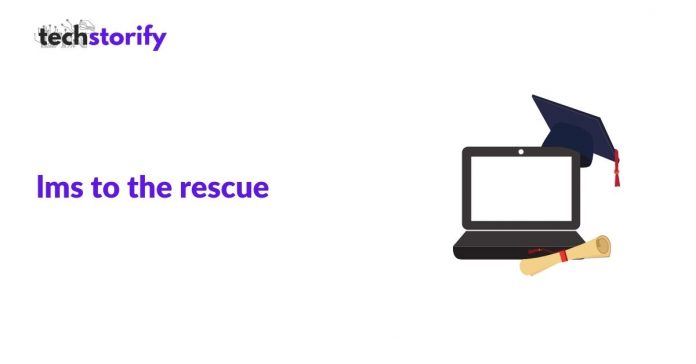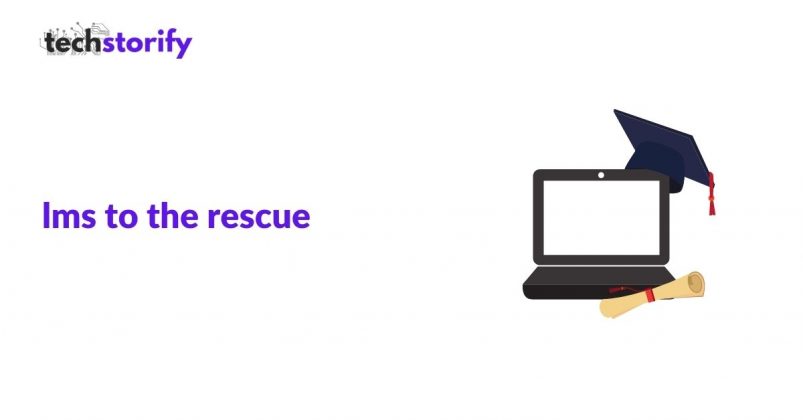 LMS is the future of education. Covid-19 has shown us the power of online learning.
Learning Management Systems (LMS) are designed to help people learn and manage their skills through a web-based platform. 2020 has seen a massive spike when it comes to using LMS.
An LMS can be used by any institution, school, college, government bodies, and corporate companies. Essentially anyone who wants to learn or teach.
What LMS means?
If you want a proper definition, LMS (Learning management systems) is a platform that helps individuals learn, monitor, track, and report any specific course model that they desire to learn. LMS can be created for a unique learning experience. You can have fun quizzes, tasks, tests, and many things embedded in a course.
This makes it useful for everyone and is important in today's digital world, but if you compare eLearning websites to an LMS.  It would be best to say that not all e-Learning websites are LMS based, but most of them are hosted or follow the system of an LMS.
How does an LMS work?
Well, to answer this, LMS can help you create an automated education system. It solves all the labor-intensive work with the touch of technology. There are certain steps when acquiring an education is in the picture.
As basic as registration, looking at course module, giving assignments, tests, and the final report. An LMS can take care of all with automation.
You could be a brand that is trying to educate your employees and help them upskill. You could be a private education organization that is leveraging technology due to the pandemic.
What are the features of LMS?
Course structure
User Registration and data management
Course-related tasks and tests
End to end course management
Certification
Result calculations
Video streaming capabilities
What LMS is the best?
There are a lot of good LMS out there. A good LMS should have the above-mentioned features and a good user experience. Today in this blog, we will list 15 such amazing LMS that you can consider for your organization.
1 – Mindflash
Mindflash is a top-notch Learning Management System that is cloud-based and is made for a modern workforce. A simple yet brilliantly designed LMS that can make learning so much easier for anyone.
Features
Virtual classroom, onboarding, and course management.
Fun tasks, quizzes, and engagement activities related to the course.
Any industry can use it. It has a global approach to creating an online education system.
Strong reporting with a single dashboard for total control.
Price
Standard, Premium, and Enterprise. You can get a quote for any of these plans. As per reviews, Mindflash LMS price starts at $3500/year.
2 -SkyPrep
SkyPrep is one of the most loved LMS available out there. They have won a lot of awards and is admired by the experts in the online education space. SkyPrep is a cloud-based LMS that is so simple to use that no one has trouble with it.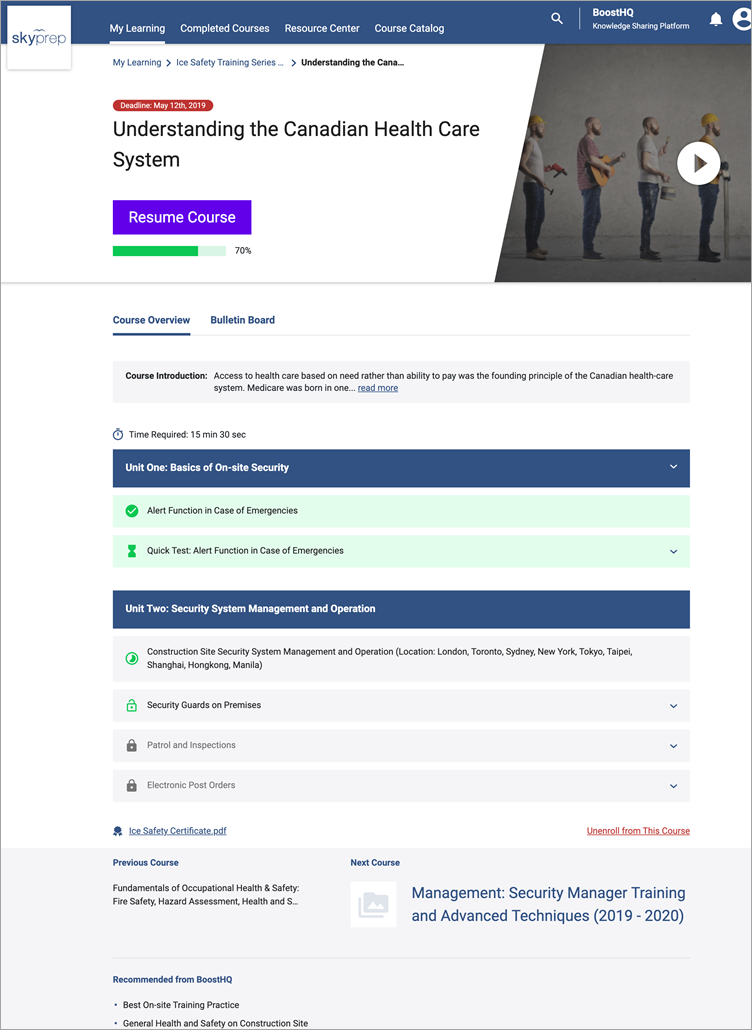 Features
Unlimited training courses can be created with real-time reporting.
Powerful reporting mechanism
You can sell your courses online
Multiple audience training capabilities
Price
$199 – $499 per month. It also offers a free trial of 14 days.
3 – Talent LMS
Talent LMS is a dynamic learning platform that makes online learning super easy. You can experience a highly scalable and hassle-free experience with Talent LMS. Talend LMS has all the possible features to be a modern and advanced LMS out there.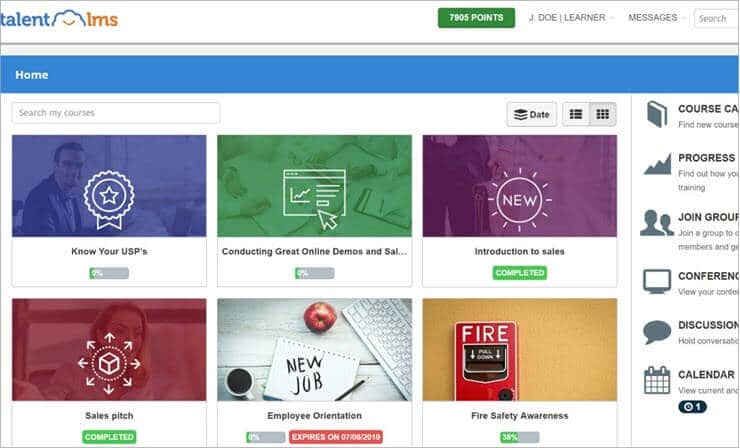 Features
Customizations – Branding, Co-Branding, and easy course module creations.
Reporting – A strong backend to help you take control of everything.
Grading System – Automated score calculator and task monitor for a smooth interface.
Notifications – Push notifications to your learners.
Price
$29 – $349 per month when billed annually. It also comes with a free version for up to 5 users and 10 courses.
4 – Moodle
Moodle is an open-source LMS. It is widely used and loved by developers all around the world. Its custom capabilities are something that separates Moodle from the rest of the competition. Users can customize everything on their platform, and with the multilingual features, it can be localized for any language.
Features
A single platform to deliver learning programs and manage data as well.
Customizations are available.
Tracking and strong reporting backend.
Cloud-hosted and open APIs available.
Price
$80 – $500 per year. Moodle offers a free version for its customers and a customized version by quote.
5 – Canvas
Canvas is another open-source LMS. It is known for its simplicity and user-friendliness. You get all the necessary features that you can expect from a good LMS. Canvas is widely used by organizations to train their employees. With a strong hand in support, Canvas is used by a lot of people around the world.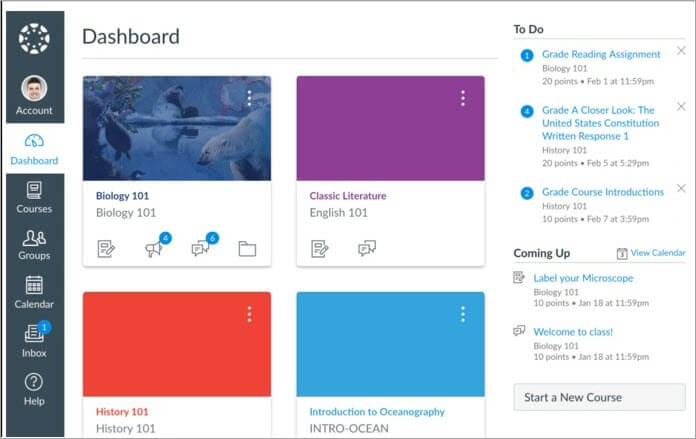 Features
Open APIs and third-party tool integration for a better experience.
Cloud-hosted, safe, and reliable.
Strong tracking mechanism.
Supports multimedia for a more engaging experience.
Price
$22.50 per user per year. It also offers a free trial version for its customers.
6 – Brightspace
Brightspace is a modern and advanced LMS. It is designed for today's generation. A lot of schools love Brightspace. Brightspace is simple and yet an effective LMS to be used by your organization. With its virtual classroom and video assignment submissions, it is a great LMS to invest in.
Features
Create course modules
Reporting
Tracking mechanism
Virtual classroom
Content Hub
Price
$1 – $1250 per month. It also offers a free trial version of one month for its customers.
7- Absorb LMS
A well designed and structured is something that Absorb LMS offers to its users. Absorb LMS is a tool for a modern audience. It is made from a user point of view. It is simple to access and delivers a flawless service. You can also find all the relevant features to make learning a fun activity.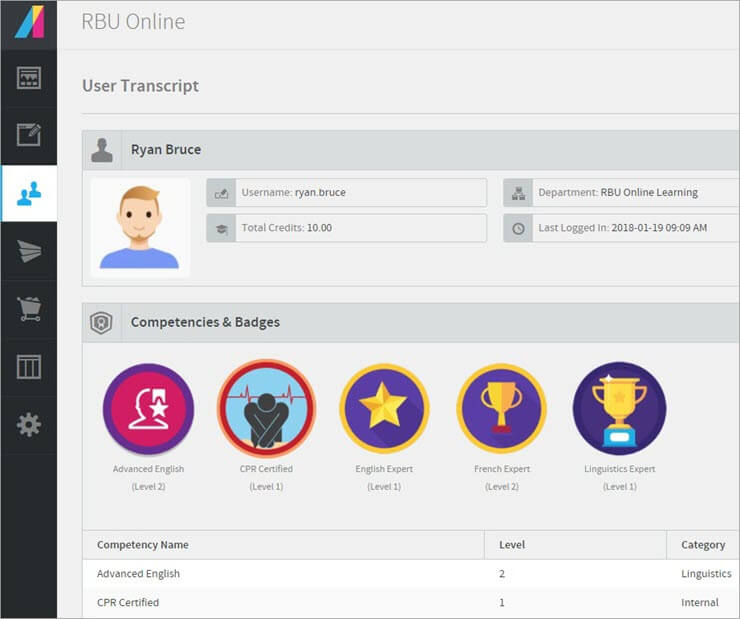 Features
Interactive learning platform.
Multimedia and quizzes are available.
Third-party integrations.
Based on HTML5, makes it flexible.
Price
$1250 – $4000 per month. It also offers a free trial of one month for its customers to experience the digital features.
Everyone has heard of Adobe you. Did you know that they also have an amazing LMS? Well, yes! It is called Adobe Captivate Prime LMS. Adobe Captivate is a modern and minimal learning platform designed to make education a little more interesting. The best thing about Adobe LMS is an interactive design and video streaming capabilities.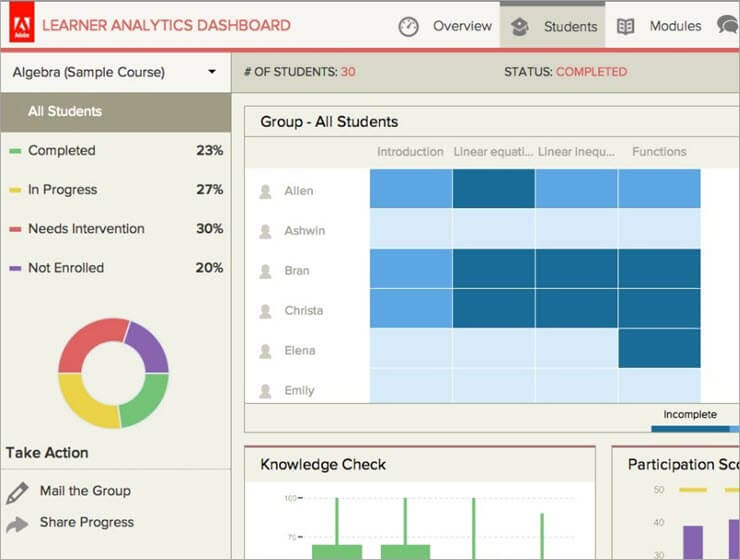 Features
Automation
Interactive learning experience
Powerful API integration
Highly secured platform
Brilliant support team
Price
$4 – $16 per month for a registered user. It offers a free trial version of one month for its customers.
9 – Knowmax
Knowmax is a powerful LMS that is designed for the actual growth of your employees. If you are looking for something more extensive than a normal LMS, Knowmax is your best option. A well-thought LMS designed to upskill your employees. It is one of the most used LMS platforms catering to SMBs and Medium-sized organizations.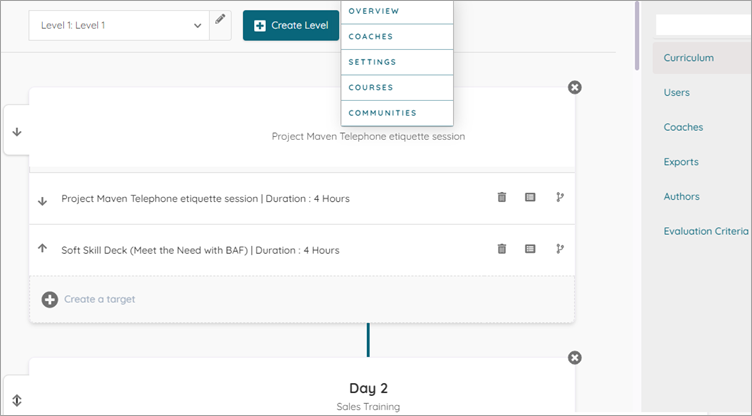 Features
Unlimited courses repository
Design custom learning journey
Create quiz and assignments
White labeling available
Real-time reporting
Price
Quote on request from Knowmax.
10 – Docebo
The last on our list is a powerful and smart LMS – Docebo. Docebo is widely accepted across the globe. With its automation and seamless integrations, Docebo is the final LMS on our list. One of the top features that Docebo has is the Salesforce integration. Many big companies already have Salesforce, and with Docebo, they can easily train all their team members.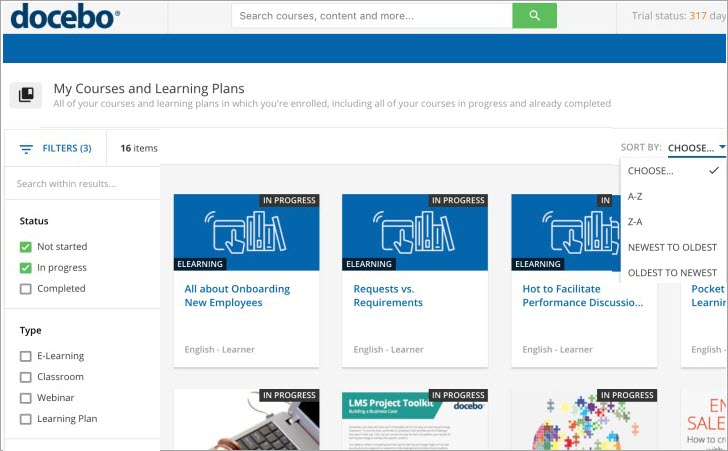 Features
Modern learning mode and webinars
Interactive  – Quizzes, videos, and assignments
Strong reporting and tracking structure
Salesforce Integrations
Automation for a smooth experience
Price
US $10 per customer plus one-time registration fees. It provides a 14-day trial version for its customers.
Wrapping Up
LMS is a good investment if you want growth for your employees and students, which are also used as an onboarding tool for various HR departments. Most of the LMS provides a similar type of service; it is critical to know which one suits your system well.
Always look for implementation and user experience. You don't want to make the learning journey boring and tough.
If you think that investing in an LMS is too expensive at this point in time, then you can definitely improve your work performance using other ways.