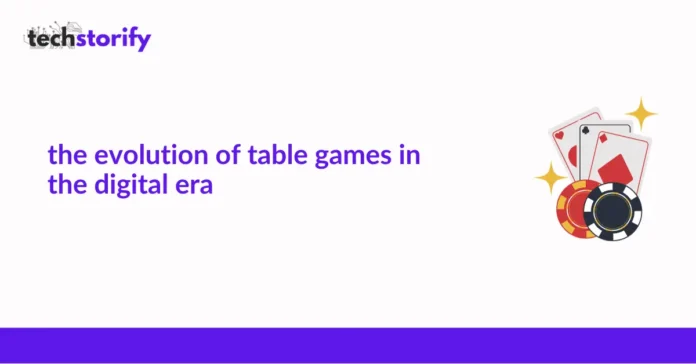 Nowadays, gambling online seems like second nature. Online sportsbook make it easy to access in-game betting odds from the comfort of home.
Meanwhile, there's no reason to seek out your nearest brick-and-mortar casino to enjoy your favourite variant of poker or a huge selection of slot games. The first internet casino would launch in 1994.
By the end of the decade, dozens more major platforms could be accessed by a desktop computer or laptop. Since the turn of the millennium, the online casino sector has exploded in popularity.
As well as making online gambling more accessible, the advent of digital casinos has redefined many popular casino games.
Poker in the Internet Age
In some ways, the emergence of online casino platforms has led to a slowdown in change. With most people playing poker online, there's less chance for regional variations of this classic table game to emerge.
However, the poker player of today now has access to dozens of international variants, with the guarantee that there'll always be enough players to make up the numbers.
Online platforms have also made poker more accessible. You don't have to have been playing poker for many years to play it competitively or even win.
You can choose poker games by skill level to ensure you're not outmatched or aim for the biggest payouts at virtual high-roller tables.
If you are thinking of entering a high-roller lobby or VIP poker room, just remember that you'll be coming up against some considerable talent. Many of these players take home seven-figure salaries annually.
However, this accessibility comes at a cost. As with regular poker, an online game can be incredibly fast-paced.
If you're someone who honed their craft in the real world, bear in mind that you won't be able to use those critical people-reading skills when playing virtually.
The internet has also made poker a fairer game. Legitimate casino operators are heavily regulated, so you don't have to worry about being cheated out of your bankroll by an unfair house advantage. If you're playing video poker, it's a random number generator that will be used to assign cards.
What About Online Blackjack?
If there are too many poker variants for your liking, you still have plenty of other casino favourites to enjoy. You can have fun with online roulette or stick to simple bets with video slots. Alternatively, you can try your luck with one of the oldest table games of all time: blackjack.
Blackjack has been around for centuries, predating even the oldest brick-and-mortar casinos. In all fairness, the DNA of blackjack has remained largely unchanged over all those years.
Likewise, online blackjack is pretty much identical to the table game you'll play in the real world. However, there are a couple of major differences.
If you want to secure serious wins at the blackjack table, you need to polish up on blackjack strategy.
Before you invest time in fine-tuning your strategy, you need to remember that an online blackjack game is a drastically different experience than a game played in a casino. For starters, you're the only player involved in the game. What's more, the card deck will be shuffled after each and every hand.
While you might prefer the fact that it's only you and the virtual dealer in a game, this scenario does mean you won't be seeing any other cards than your own.
In a traditional game, there's always a slight chance a fellow player might leave their cards exposed.
If you are lucky enough to catch what cards rival players have been dealt, you can use this information to calculate probabilities. This in turn will impact what you do next. With an online game of blackjack, you'll only ever see the cards that you are dealt.
If you've ever leaned on card counting when playing blackjack at a real casino, get rid of any ideas of using these techniques when playing online.
As online games use random number generators to assign cards for upcoming rounds, there's simply no dealer to study and read.
This automation of shuffling and dealing also makes a typical game of online blackjack quicker than its traditional counterpart, making internet-based gambling great for those with tight schedules.
What's more, you don't need to have a substantial bankroll to get started, with most operators appealing to those seeking games with lower stakes.
What's Next for Online Casinos and Tables Games?
While the online casino revolution has made gambling more accessible to the masses, classic table games like poker and blackjack aren't changing and evolving as quickly as they used to.
However, discovering a new poker variant is easier than ever. Simply head to an online platform, select the poker category, and you'll find variants from across the globe.
If you don't like the anonymity of playing table games online, live dealer experiences are there to explore. As well as bringing back the social aspect of the casino floor, the presence of a live dealer takes away the uncertainty surrounding random number generators that some players have.