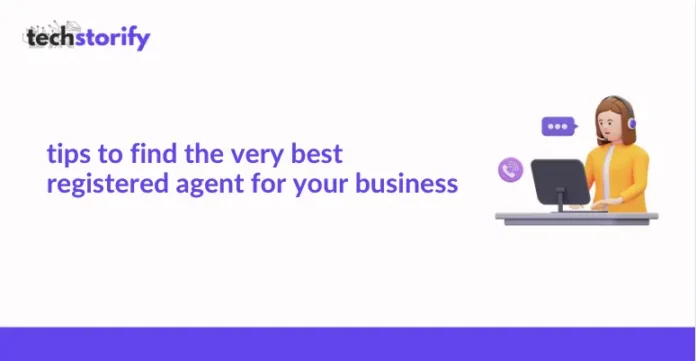 Tech businesses are facing a unique landscape beyond 2023, where vast jumps in resources are leading innovation but also introducing new challenges. Add the uncertainty brought on by the economic downturn and it's clear that businesses need to take clear actions to preserve their hold in the market.
Just look at the NFT market in the United States, which dropped down 90% just a year after the hype around the metaverse. In an ever-changing industry with shifting compliance concerns, it comes down to the roles that keep your business within regulatory guidelines.
Registered agents are an essential piece of the puzzle, especially now that remote operations have become the norm. Rajesh Jhamb's article notes how communication and clear guidelines are some of the biggest priorities in maintaining this type of business setup, so it's worth looking into roles you may have otherwise thought less important. Here are some tips for finding the best registered agent for your business.
1. Reach Out to Registered Agent Services
If you have the budget for it, the best course of action is to reach out to commercial registered agent services. Many states have quality pools of educated workers that you can tap into, and agent services ensure that you get the cream of the crop.
ZenBusiness, North West Registered Agent, and Incfile are some of the most popular options when finding the best registered agent in Texas and other booming tech hubs. These services have a presence in each of those major locations and will take charge of the entire process from assigning an agent to all the necessary paperwork with your Secretary of State. It takes away the hassle of screening candidates and immediately connects you to registered agents with expertise.
2. Check for Additional Services
Although it isn't necessary for your registered agent, you may want to ask about additional services that can already be part of the package. Some registered agents that are commercial will even offer mail forwarding, digitization of documents, and assistance with annual reports. This makes the role even more well-rounded and ensures that you stay on top of compliance in many ways.
These extra services can work hand in hand with expected ones like tax notices and receiving service of process. It's especially useful if you operate in a state with a troublesome tax climate. For instance, New Jersey is ranked the worst in the 2023 business tax climate index because of its high income taxes and property tax burdens. Their structure also makes it harder for businesses to keep up unless they have a solid team that includes a well-versed agent.
3. Ask About State and Industry-Specific Experience
Each state has its own unique compliance requirements, so you should make sure that your registered agent actually has the specific knowledge and experience you need. Aside from state guidelines, it's also a good idea to ask them if they are well-versed in the requirements that apply to the tech industry. If you have a specific service or product, it's important for your registered agent to be able to adequately represent your company in communications.
If you look at the 'Latest Trends in HR Statistics Every Business Owner Should Know', worker efficiency stems from establishing benchmarks for each task. When it comes to registered agents, this will rely heavily on their ability to keep up with compliance requirements.
4. Value Expertise Over Proximity
Instead of getting the closest person you can get, you should prioritize expertise. Whether you hire someone directly or use a service, there is more long-term value in screening for aptitude. Sure, it seems more convenient in the moment to use your own business as its registered agent or choose yourself or a trusted individual. However, this is outweighed by the risk of non-compliance that you can avoid by seeking out learned agents.
Just make sure you pick an agent that actually maintains their address in the same state. Though different rules apply, you generally want to stick to this regardless of where you operate. Some states have even more guidelines, like New York which requires even non-resident business entities to have a registered agent that resides in the state.
5. Ask Fellow Business Owners
A trusted review can go a long way in helping you find the best registered agent for your business. Talk to some fellow business owners and get their insights, especially if they dabble in the same industry. If you're not in any community that is easily accessible, there are plenty of entrepreneur-focused blogs that can help you on your journey. Startup Grind is a nice starting point, but there are also many more great sites that focus on different niches.