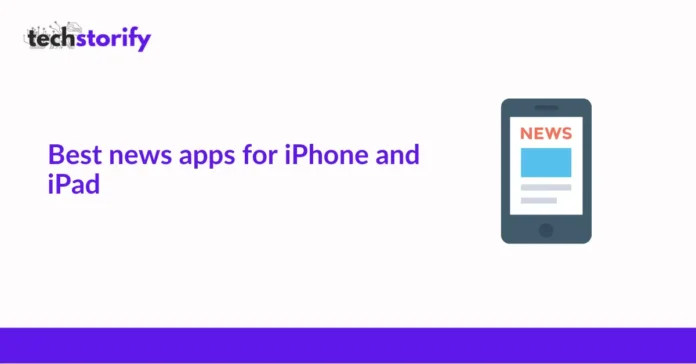 Live in the present with the best news apps for your iPhone and iPad. 
The digital revolution has transformed the entire broadcast and information industry. There are a lot of things happening in the world, and now you don't have to wait for tomorrow's news to get the update. Everything is working in real-time now.
Every media/new company has gone digital and created customized apps for the users to feed them with news every minute. You can get live updates from all across the world with just a tap of the screen on your phone.
Today, we will be featuring the 15 best news applications for your iPhone and iPad. So, sit tight and pick your favourite one for your daily news updates.
Best News Apps for iPhone and iPad
1 – Flipboard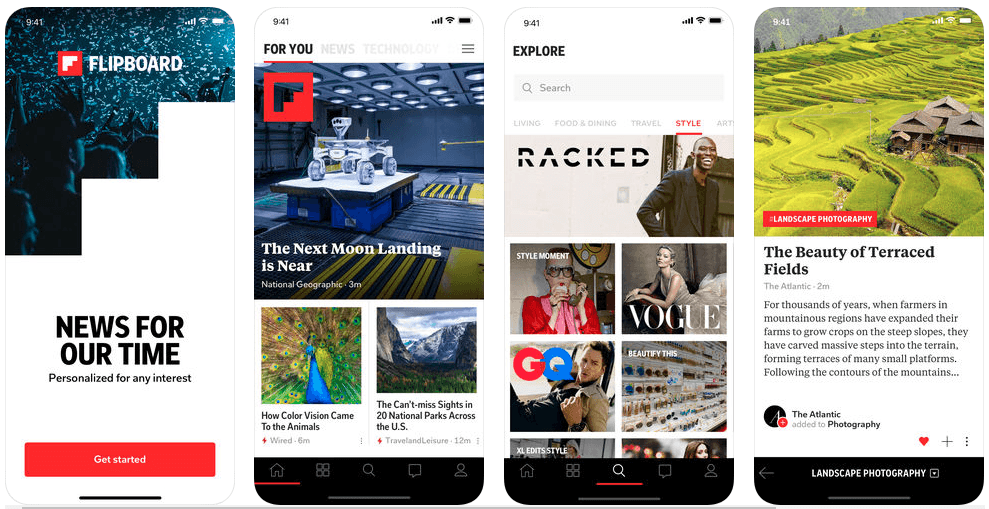 [appbox appstore id358801284]
One of the most beautiful-looking apps out there. Flipboard is a free new app for your iPhone and iPad.
The layout is pleasing to the eyes, the video and article placement is amazing, and you get data from social media channels like Facebook, Instagram and Twitter. Overall, if you are looking to consume news in style, Flipboard is the one.
2 – BBC- News App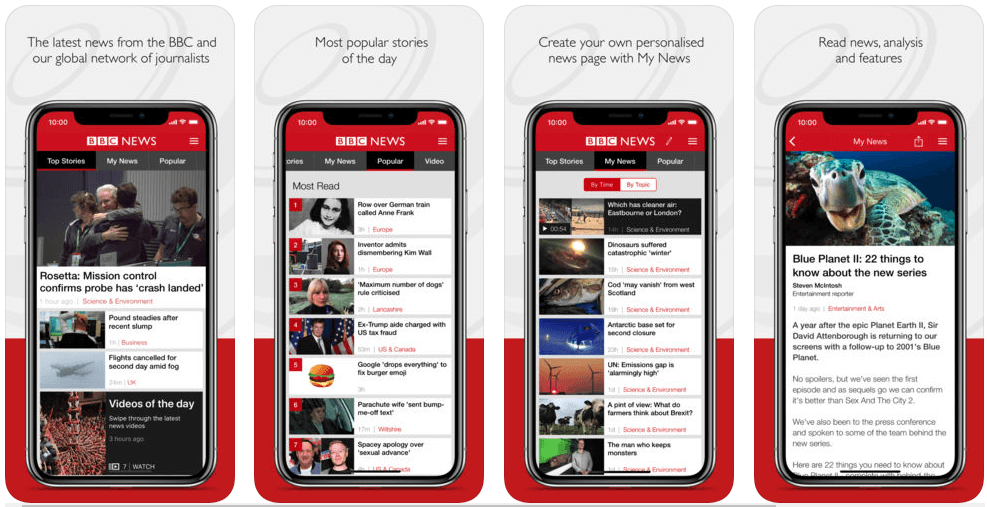 [appbox appstore id364147881]
When it comes to credibility, the BBC is one of the oldest new sources for the world. BBC has its News app for iOs called BBC-News App.
It has all news aligned properly category-wise, and there is a section to stream live news as well. The app is fluid and dynamic with its signature colour of red and white. BBC News has given the world the most accurate reporting since its inception.
[appbox appstore id459182288]
Google upgraded its earlier product – Google News Stand to Google news, and it has top-notch features.
You can set up daily updates with Google recommendations to experience a smooth use of the app. It also allows you to save/download/read it later option to make your experience hassle-free. Google News is one of the best news apps for the iPhone and iPad out there.
4 – New York Times
[appbox appstore id284862083]
NY Times is another credible new app out there. Like any other news app, you get all the decent features to read and watch the news.
One unique thing about the New York Times app is the augmented reality feature that lets you experience the content on another level. However, it is a paid element.
5 – CIRCA
[appbox appstore id517114354]
Circa is relatively a new app in the market, but they are already making head turns with the users. Apart from its amazing app interface, they don't just pull news from the web and serve you.
Their in-house team of editors picks and recreates news in a short format that is easy to consume. They also customised the headlines and quotes to make them more impactful.
If you are bored of the old-school news format, CIRCA is the best app out there to experiment. One cool thing about CIRCA is that it is one of the few apps that are free out there.
6 – Pulse
[appbox appstore id1142639476]
Pulse is similar to Flipboard when it comes to the app structure. However, it is one of the apps that allows you to read news pieces by selecting the source.
Yes, that is an amazing feature to have as you might prefer various sources to grab the news. There are a lot of category leaders that provide the best news and articles.
This app lets you select that. Pulse is a free app for the iPhone and iPad.
7- Pocket
[appbox appstore id309601447]
If you are a person who wants to save articles and news for later, then Pocket is the perfect app for you.
The pocket is a minimalistic news app for your iPhone and iPad that allows you to do that. With its clean interface, your reading experience is enhanced.
8 – News 360
[appbox appstore id420397564]
If you are someone who loves platform integration, then News 360 is the best news app out there for your iPhone and iPad.
It allows you to connect all your social media accounts along with iMessage and various apps.
Apart from integration, it also allows you to select your favourite categories to consume content.
9 – BuzzFeed News
[appbox appstore id981609476]
BuzzFeed is one of the world's top content creators. You won't find anyone that doesn't know about BuzzFeed.
You might be surprised to know apart from their entertainment section they also offer global news.
Yes, you can download BuzzfeedNews for your iPhone and iPad and enjoy a similar interface to BuzzFeed. Buzzfeed is known for its semi-formal approach which makes them easy and fun to use.
10 – Smart News (
[appbox appstore id579581125]
Smart News is a top news app for the iPhone and iPad. It has a larger user base. Apart from having all the relevant news app features app, it has a unique feature that helps users.
Its ability to categorised the news under very niche sections and provide 1 minute read to its users. Smart news is an amazing news app for iPhone and iPad.
11- Reddit
[appbox appstore id1064216828]
As we all know how cool is Reddit and everyone is a fan. Reddit app gives you access to the global news at your fingertips.
Its clean section and app structure make an awesome reading experience.
You can upvote the trending stories and news like the original platform that allows you to access the latest and most trending stories online.
Also Read: The Best Time to Post on Reddit
12 – Inshorts
[appbox appstore id892146527]
Too busy to read long-format articles and news. Inshorts gives you a 60-word summarisation of the news. Well, this is one of a kind news app for iPhone and iPad. Sometimes, you need a quick update on the topic to keep up with the trend.
Well, Inshorts makes sure you consume a lot of information in less time. This is available in Hindi and English and can be downloaded for iOs as well.
13 – News Break
[appbox appstore id1132762804]
News Break is an AI-driven news app. It is an interest-based app that understands what you like. Which categories, formats and even the type of stories.
From global news to funny GIFs, this app allows you to consume content that is technically customised for you.
14 – Apple News
[appbox appstore id1066498020]
What is better than an app that is made for your device? Apple News is just made for your iPhone and iPad.
You can experience magazine-style news and articles from around the world. You can get the app from the Apple store and enjoy Apple's seamless design and interface.
15 – Feedly
[appbox appstore id396069556]
The last news app which we are featuring is Feedly. Feedly is so much more than just a news app. It is a planning and organizing app as well.
You can beautifully organize all your content online through Feedly. Its sophisticated app lets you create categories as per your liking.
Wrap up
We all are busy and want to keep updated with the news and happenings around us. These apps have made our life simple.
Everything is at our fingertips, and the ease of accessing it has taken the experience to another level. I hope you found these fantastic news apps helpful.
Do share any kick-ass app and we might have missed here in the comments below.
Read more: