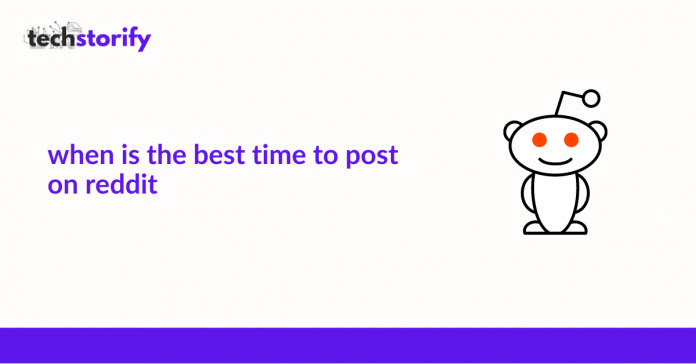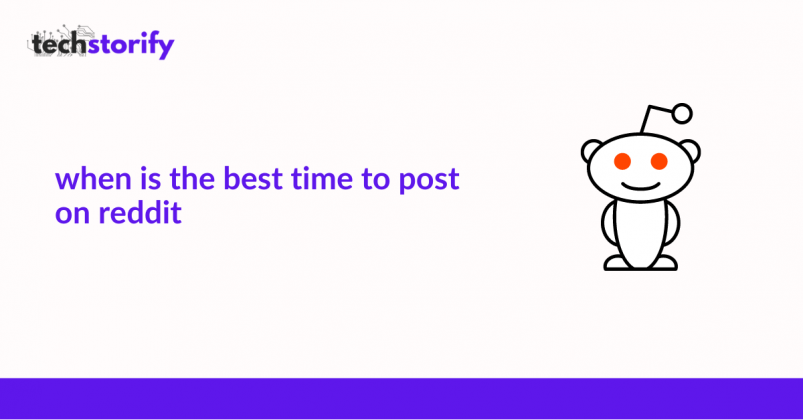 Today almost every person in the world is connected through social media. Earlier, when we used the term "social media," the first thing that immediately came to mind was Facebook. But the situation has changed a lot. Today, multiple social media platforms have come up, like Instagram, Telegram, WhatsApp, etc, and one such popular platform is Reddit.
This particular platform has been gaining much popularity over the past few years. But why? It is because Reddit is unique and one of those rare platforms where you can post your opinion or ask questions on any topic.
Whether you want to know about skincare, movies, places to visit, delicacies to eat, or even speak out about what's going on in your mind or share some experience- this is the place to be!
If you are someone who just uses this application to search for information or go through reviews, etc., it is not very hard to work with it. However, if you are a content creator who wants to make sure that your content gets the highest visibility, there are some aspects you must consider.
In this article, you'll know the best time to post on Reddit to get maximum visibility, the peak hours of the app, and much more. But let's start with the basics first.
Why is Reddit so popular?
You are seriously missing out if you are not using Reddit till now. This social media platform started in 2005 but is now home to some of the most unique and versatile online communities. It has more than a million active monthly users, and the numbers are only growing.
When there are different threads of content based on different topics, it is divided into groups called 'subreddits.' People can share links, photos, stories, or even surveys.
And the readers can upvote or downvote the posts to share their opinion on them. At the end of the day, you get a list of good quality content you can spend hours on with no sense of where all the time went.
Right on the homepage of the Reddit application, you will be able to see the different posts from subreddits that are trending. You can also subscribe to other communities that capture your interest.
Reddit is unique because it is unlike any other social media platform. People do not post selfies with different filters on here.
It is more about finding information and gaining knowledge about the topics you are interested in. From bits and pieces of trivia to recipes, coding solutions, and more, this can be the one-stop destination true about every field.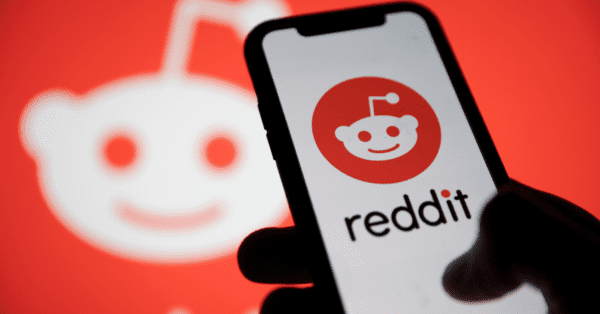 Why is posting on Reddit the best idea for promoting your business?
Today, Reddit appears among the top positions on the list of the most visited websites in the world. A single average user spends approximately 5 minutes on the application, the rate of which is higher than on any other social media platform. As a business owner, you can share external links here to get a good level of engagement.
The US people form most of the users who use Reddit. If we talk directly about the numbers, it is approximately 49.9%. Hence spreading your business and delivering the word to the audience in the US can be a huge opportunity.
Things to remember before posting on Reddit.
Just like using any other social media platform, using Reddit also requires a particular user profile you need to create. However, only making the profile does not mean you can post anything on any group. You must follow a specific set of rules while posting any content.
The first rule to follow is to be polite to all users. The better reputation you build on the platform, the higher the chances of your post getting higher visibility. Building a healthy reputation will help you earn popularity, and you can start by being very welcoming to newbies.
Another fact to remember is that your content on Reddit cannot contain any derogatory language or should not be plagiarized. The content must be relevant to your brand and should not feel like a spam post. The key is to be highly professional and offer answers to the users rather than advertising your product.
Another great advantage of posting on Reddit is that you can also choose to do it anonymously without sharing your real identity. But of course, you must first create a profile with a unique username and your business name.
If you want to promote your business, using a fake name might not be the best idea. It will give a wrong impression to the users, and your posts will not get high visibility.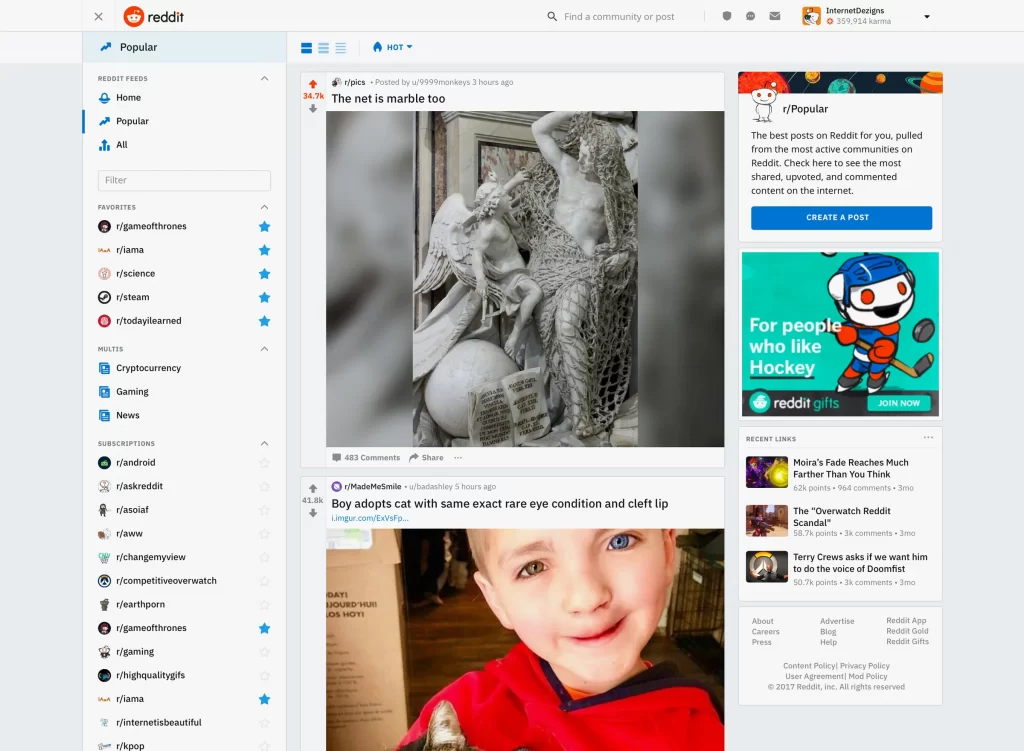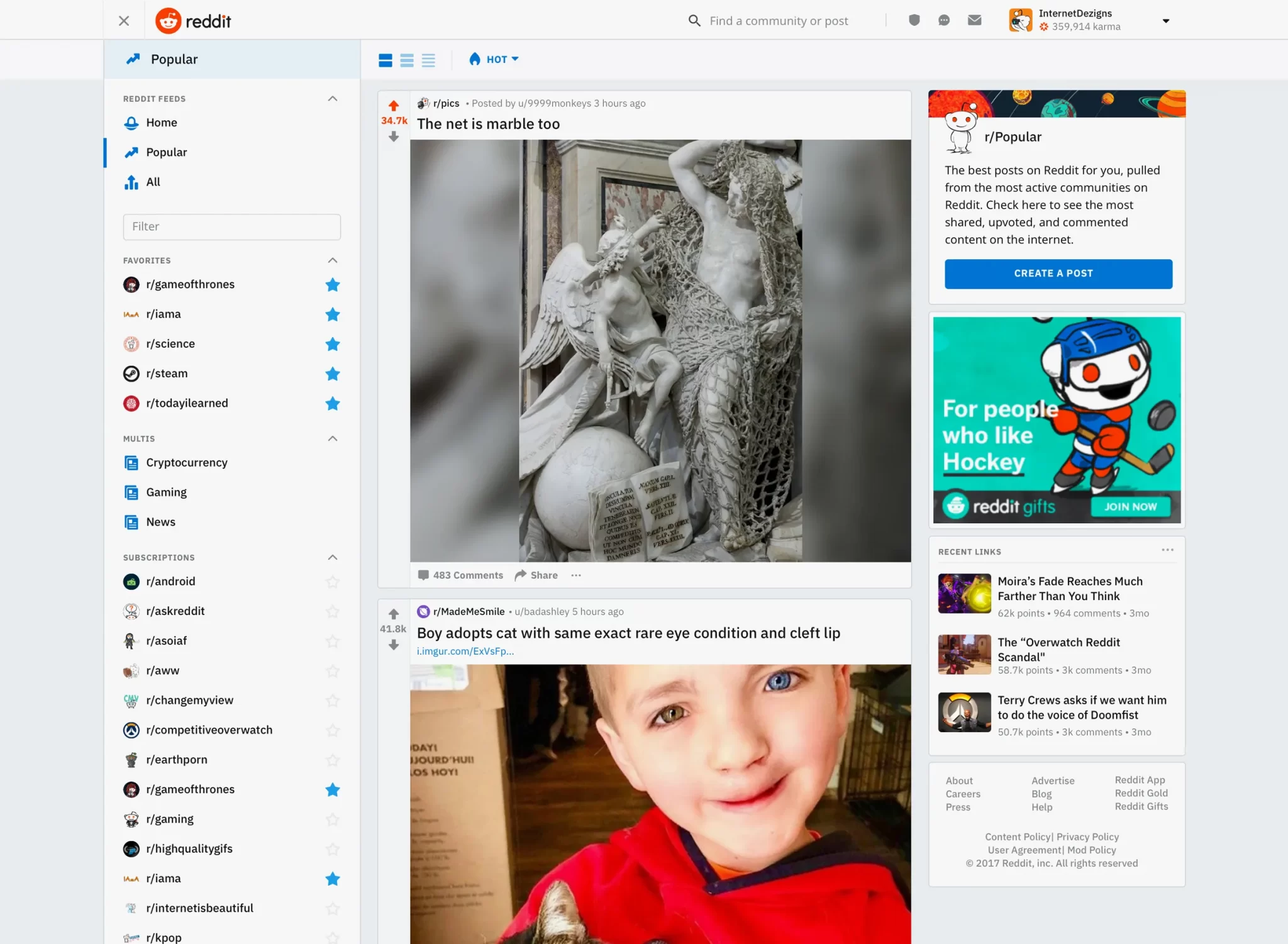 Why is the posting time relevant on Reddit?
Every app has a particular time period when the number of active users is the highest. It can vary based on whether it is a working day or a holiday, the target audience you want to reach, etc.
The appropriate time for posting content is relevant because you want your content to get maximum visibility. It should appear on the feed when a user is scrolling through it.
But again, there is a risk in choosing the best time to post on Reddit. You can post during peak hours and compete with a lot of other content posted at the same time.
Or you can post during the quieter hours so that your content gets the primary focus. But does it mean it will reach a higher number of users? Well, that is a prediction that your social media scheduler or manager can help you plan out.
What is the best time to post on Reddit?
This is undoubtedly not an easy question to answer. You might think it is simple, and the best idea to post content is when there is a lot of activity. But marketers must step in during this process to determine when the content performs best. And when you follow that pattern, your post can get thousands of views and upvotes in just a few minutes.
Most Reddit users are from the US, so following their time zone will make it easier for you to figure out. The best time to post on Reddit is Mondays between 8 a.m. To 10 a.m. (US Central Time), on Sundays between 8 a.m. To 12 p.m. (US Central Time), and on Saturdays between 7 a.m. To 9 a.m. (US Central Time). According to our tests, the best idea is to post in the early morning on Mondays and weekends.
But what is the reason behind it? The primary one is pretty simple. People get enough time to browse Reddit on the weekends, and that is the best way you can take advantage of this platform. That doesn't mean that no users are active on Reddit while working on weekdays. However, the chances of them getting a decent amount of time to interact with the content at that time are very low. 
But the users can sit back and relax while they spend hours checking content on their Reddit feed. The early morning hours are usually highly preferred because people get the entire day to interact with your post and have discussions around it.
What are the hours where is activity level on Reddit is at its peak?
If you check the peak activity hours on Reddit on an average throughout the week, the best time to post on Reddit is between 10 a.m. To 11 a.m. EST is when the users are most active. During this time, users are browsing content, and it can be very beneficial for content creators to share their work during these peak hours.
Is it worth posting on Reddit during the weekdays?
How to find the best time to post on Reddit on weekdays? It has been observed that the users interact with the highest number of morning posts. Naturally, everyone is busy during the daytime because of their jobs or other activities.
The traffic increases again during the usual lunch break time on the weekdays. Of course, the same pattern doesn't need to be followed every time, and the results can vary depending on multiple factors.
The best time to post on Reddit during the weekdays is 9 a.m. to 10 a.m. as per the American eastern standard time.
This is when you can target users in the central time zone just before they leave for work. On the other hand, it is also preferable to post content during this time for the users in the Pacific time zone as it is approximately when they wake up.
Can you schedule a post on Reddit?
As a content creator, it is always better to be prepared ahead of time. Sometimes, there are deadlines to follow; if you get into an emergency situation just minutes ahead of the deadline, it can lead to problems. Hence, scheduling a post is the best solution in this scenario.
Reddit does not allow users to schedule their posts directly from the platform. But you can still do it with the help of third-party applications like LaterForReddit, Cronnit, and PostLater. LaterForReddit is a paid tool, while Cronnit is free. However, you will need Reddit API to publish the content. Cronnit also lets you schedule comments.
Here are the steps to schedule posts on Reddit with Cronnit.
Visit Cronnit.Us and log in to your Reddit profile.
Cronnit will ask for access. Click the 'Allow' button. 
You will now see your dashboard, where the 'Add Post' button will be present. 
Fill in all necessary fields about the content you want to publish, like time zone, title, body, etc.
You're done! Cronnit lets you schedule as many posts as you want for free.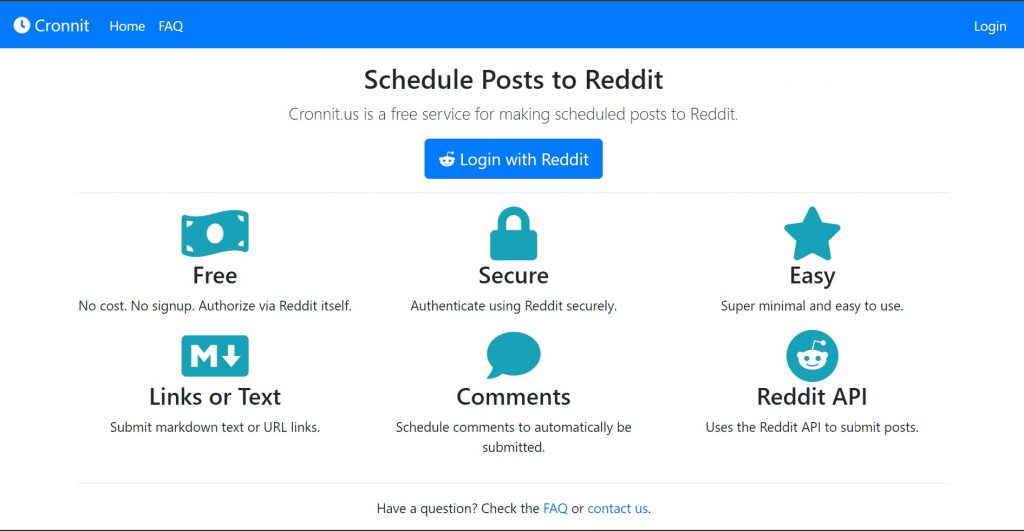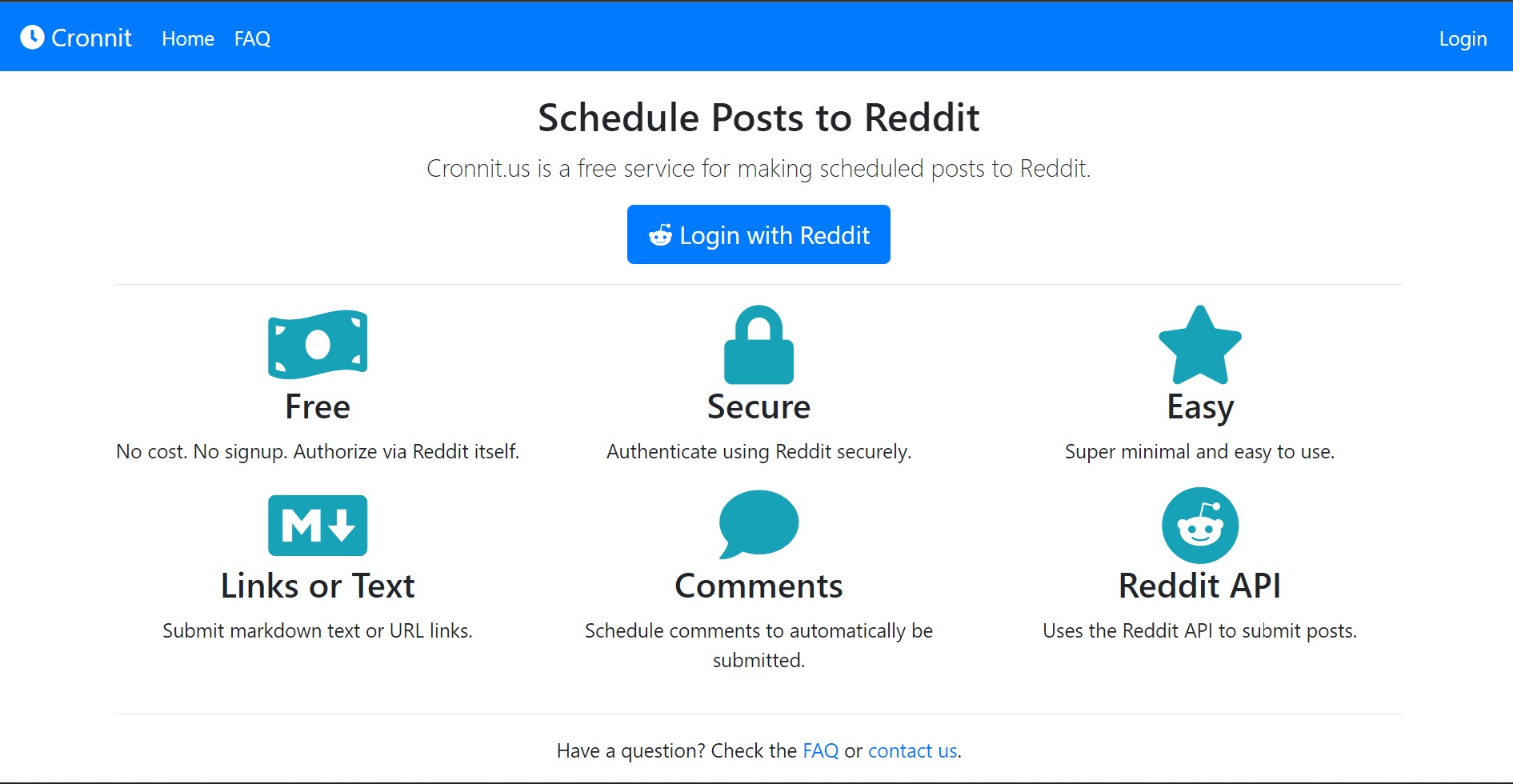 Conclusion

. 
Reddit is one of the best and the most popular platforms to market your content today. And the main trick is to target the right audience and the relevant subreddits to establish your presence.
Hopefully, this article has helped you figure out the best time to post on Reddit. However, it is essential to mention that it is not just that publishing time that will gain your post thousands of views and upvotes.
The content of your post is the hero, which will determine whether people will want to engage with it now and in the long run.