Looking for the notion alternatives to try? Well, we have got you covered here.
With the most growing customer base, Notion is a note-taking application with real potential. It is an all-in-one workplace that you can use to write plans, collaborate with teams and friends and get organized. With notion, you can create your own WIKI.
It is a project and workflow management solution. Notion helps businesses and individuals to design and construct a goal-setting, status tracking, lead management and more in a centralized platform.
One of the greatest function/ properties of Notion is that it offers team functionality for real-time collaboration and gives the ability to teams for sharing, commenting, assigning tasks and reminders.
Another feature of Notion is that it can integrate with third-party solutions such as Figma, slack etc and enables the creation of a to-do list, prepare meeting notes and set up collaborations on a unified platform.
Notion can be used for both personal and professional use. It has incredible tools that will simplify the note-taking process.
Notion Features:
Share notes and collaborate

Make WIKIs

Edit rich text and sketches

Annotation and markup

Document storage and document management

Customizable branding
Notion Pricing:
Notion at present has three price plans:
Free plan- Come with unlimited members 1000 block storage 5MB file upload limit.

Personal plan for $5- one member only. Unlimited storage. No file upload limit. Advanced permissions priority support.

Team plan for $8- Unlimited members. Unlimited storage. No file upload limit. Advanced permissions. Priority support. Admin tools.

Enterprise- Not disclosed.
Even though it is the best note-taking application available in the market, it is always good to know alternatives that are equally good as Notion.
You can always try them for your needs for note-taking and collaborative project management.  However, there are a number of Notion Alternatives if you are not so satisfied with it. 
Best Notion Alternatives To Try 
Below we have enlisted the best Notion alternatives that have great note-taking abilities. 
1. Evernote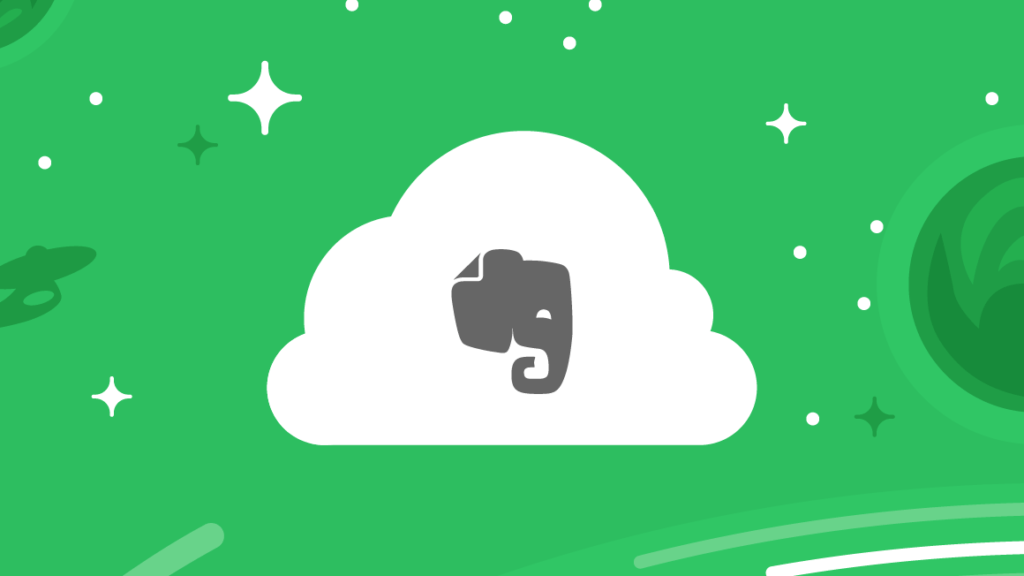 Get your ideas, projects, to-do list, notes and more organised with Evernote. 
One of the best Notion Alternatives, Evernote can be used to organise from big projects to personal moments in a single workplace.
Evernote is easily accessible through a computer, tablet or smartphone. You can use Evernote even when you are offline.
It has a powerful search option that can easily search notes and words even in handwritten notes, images and attachments on any device that you have in front of you.
Evernote Feature-
Edit rich text and sketches

Mobile and web interface

Store notes, web clips, files and images

Content available on any device

Snap photos, record audio and save documents

Share notes and collaborate files
Also Read: 12 Best Evernote Alternatives You Can Use
2. Coda
Just as Notion, Coda also manages documents. It helps a business or an individual to create, edit, and view documents and spreadsheets and streamline processes to another platform or to an event where they are needed.
It has a library with a good number of customizable templates that lets a user make necessary changes. It goes on further to host document sharing, hidden sections, private folders, single sign-on (SSO), revision history and more.
A user can easily create custom workflows and automate notification to receive email alerts for collaboration status, status updates, completion of project etc.
Coda Features-
Collaboration Tools

Collaborative Workspace

Document Management

Document Storage

Document Review

Workflow management

T- do list

Third-party integration

Template Management
3. Quip
Another team collaboration tool that combines document, spreadsheets creation and editing with chats and commenting facilities directly while teammates are working on one project.
Via the "Smartbox" interface Quip enables speed up searching for files and documents.
Quip gives you the easiest document revisions by using its ability to track changes and annotation that can be added to spreadsheets and documents. Once you have finished completing a document, teammates can check off on the checklist as completed making it easier for other teammates to inform them that the task/ document has been completed.
You can use Quip on your desktop, smartphone- iOS and Android. It works offline too. Changes get stored when the device connects to the internet again.
Quip Features-
Group Sharing

Calendar Management

Document Revision history

Collaborative workspace

"smart Inbox" for document management

User access permissions

Budget Reports

Reporting and statistics

Third-party integrations

Security and Encryption
4. Joplin
Joplin has many useful and interesting features that you can use for your benefit. Joplin is one of the open-source notes-taking solution applications similar to Evernote.
Even if you have not used Notion, but have used Evernote this application won't feel unknown or uncomfortable to use to you.
Joplin is mainly known for its feature of web-clipping.
It is not as amazing as Notion or Evernote, but if you are willing to work for less storage space and would not mind losing a few projects managing features this application can work great for you.
Joplin is free of cost. But if you really want to pay up or help developers, you can add to the donation using Patreon, Paypal and GitHub.
Joplin Features-
Notes History

Goto anything features

End to End Encryption

Geo-Location support

Web clipper for Chrome and Firefox

To-do List

Notification management

Multilingual

Third-party integrations

Tagging and searching

File attachment support
5. Tettra
Built specifically for teams/ business teams project management, Tettra is a high- performance solution and amazing Notion alternative that gives you an interface where you can share information between people, teams and tools.
Tettra, just like any other note-taking app and notion alternative is a centralised place where a team can read and contribute knowledge and perform better.
Tettra is a high-end note-taking, project management solution tool build-up to manage and streamline workflows.
Tettra has an easy-to-use editor that you can easily share and look up pages using search tools.  
Tettra can be integrated with Slack. Tettra only allows a single sign in with slack.    
Tettra Features-
Easy to use editor

Single sign-on with slack

Markdown support

Internal page linking

Share and search pages on slack

Slack integration

Automatic table of content
6. Nimbus Note
Nimbus Note is a note-taking application which lets you create notes, documents, Wikis, to-do list, spreadsheets and even databases. 
Nimbus Note is a Notion Alternative just like any other note-taking app alternative is designed to manage all your information, ideas and knowledge base in one centralised place which can be accessible whenever and wherever you want.
Nimbus Note transforms multiple source documents, notes and files into one centralised workspace where a team can gather up documents and files faster right when they need them. Which is easily executable by using any centralised note-taking app.
Nimbus Note works great for all iOS and Android devices.
Nimbus Note Features-
Arbitrary file can be added to a note

Voting feature

Chat support available

 Encryption and security

Explicit security policy

 Automatic syncs to the cloud

 Import from Evernote

Audio recording

IFTTT integration
7. Slite
Slite is another cool alternative to Notion that gives you an easy way to share ideas, collecting knowledge and staying in tune with your team members. You can leave feedback and give easy heads upon coming and completed projects.
It lets you manage ongoing projects and as well as creating new projects, you can easily view document history, and can even receive team activity updates and status.
By using Slite you can have an easy gain of a collaborative documentation platform that you can further use to create, share and update knowledge bases and facilitate your team meetings and employee onboarding.
Slite Features-
Document management

Discussion boards

Real-time editing

Content management

Full-text search

Knowledge base management

Templates

Brainstorming

Document history
8. OneNote
Developed by Microsoft, an amazing Notion Alternative, OneNote is a personal information management application specifically designed for keeping and generating all/ any kind of digital notebook.
These Notebooks can be shared, created and synched over other devices.  
You can call OneNote a note-creation tool for drawing, recording studio and video, scanning images, embedding spreadsheets and reviewing edits.
It is a great way to organise your notes and documents while working on a project. It is ideal for personal use too.
Like other note-taking apps, it has a web clipper that allows you to clip content off the internet and then section that clipping to the notebook.
While Notion and Evernote are two different note-taking tools/ applications that are generously used by thousands of users, their ability to create, organise and sync notes amongst other platforms including Windows PCs, Macs, iPads etc, is excellent.
OneNote Features-
Organises data in notebook

 Web cLipper

Templates

Search tool

Audio and video recording

Protected sections with password

Translates notes

Multilingual
9. Amplenote
Amplenote seamlessly syncs your documents across all your devices. It is a cross-platform app that creates powerful to-do lists.
With Amplenote you can enjoy unlimited access to the application on any device be it, Web, iOS, Android.
Its Mobile-first design gives you the simplicity of mobile note-taking and informs the experience across devices.
It lets you create private notes that you can share with your friends, co-workers and even edit- together in real-time. On these notes, you can also choose to put up permissions, deciding who can access the document/ note.
It works offline, so even if you have made changes to the notes/ documents when you were offline, they will be saved and stored once your device connects to the internet.
AmpleNote Features –
Customer-centric

Voting feature

Massage from

2FA available

Encrypted end-to-end

Explicit Security policy

Password protected notes

Clear formatting

Import from Evernote

Syncs to the cloud automatically

Version history

Restore from a past version
10. nTask
nTask is a fully-featured task management software solution that is particularly designed to serve the needs of start-ups, SMEs. It comes with most features with little cost. It is entirely built around your needs for note-taking for free of cost.
nTask lets you create and assign tasks to your and your team, submit and receive regular timesheets, by bringing needed collaboration tools for fulfilling the need of small and large teams to collaborate on different projects.
nTask as a project management solution offers a lot. It has amazing collaboration tools, per cent-complete tracking, recurring task management, risk management, issue agreement, creation of subtasks and time tracking just under one roof.
nTask Features-
Time tracking

Create subtasks

Collaboration tools

Percent complete tracking

Recurring task management

Collaboration tools

Minutes of meeting

Multiple board views

Kanban boards

Deadline tracking
Conclusion
Above we had enlisted best notion alternatives. If you have found our list of alternatives to Notion helpful, surely let us know!
While notion is not meant for everyone, and even Evernote so to say, you don't need to choose a note-taking solution that does not work for you out of this list. You can always go off the list of Tops and choose the tool that is flexible enough and is up to your needs and requirements to play out as the best notion alternative.
It is advisable to check the technical specification before you select your favourite Notion Alternative for yourself.
`It is always possible the Note-taking application/ solution you have selected might not work technically on the platform you want them to be installed.