Are you looking for the best Customer Journey Mapping tools? You've come to the right place.
As a web designer, your job is to create websites that provide an excellent user experience. But what exactly does that mean? How can you be sure that your designs are meeting users' needs?
One way to find out is by creating a customer journey map.
A customer journey map is a visual representation of the steps a customer takes as they interact with your website, from initial awareness all the way through to purchase and beyond.
Creating a customer journey map can help you understand what's working well and identify areas where there might be room for improvement.
There are lots of different tools you can use to create a customer journey map. Some are more simple and more straightforward, while others offer more advanced features.
To help you find the right tool for your needs, we've put together a list of 10 of the best customer journey mapping tools for web designers.
What is Customer Journey Mapping?
Before we dive into the best customer journey mapping tools, let's take a step back and define what customer journey mapping is.
Essentially, customer journey mapping is the process of creating a visual representation of the steps your customers take to complete a goal. This could be making a purchase on your website, signing up for a newsletter, or calling your company for customer support.
The customer journey map includes three key components:
• The timeline of the steps taken by the customer
• The touchpoints between the customer and your company
• The emotions experienced by the customer during each stage
Why is Customer Journey Mapping Important?
Customer journey mapping is important because it provides valuable insights into your customers' behavior and how they interact with your company. By understanding the customer journey, you can improve the overall experience and address any pain points.
It helps you understand how your customers interact with your website. This understanding is essential in ensuring that your website is easy to use and navigate.
It also allows you to identify areas where there are potential issues with the user experience.
By fixing these issues, you can improve conversion rates and increase sales.
Lastly, a customer journey mapping tool can help you create more targeted marketing campaigns by understanding what steps customers take before making a purchase.
Customer Journey Mapping Feature List:
Here are the features of Customer Journey Mapping tools:
Leading-nurturing path templates
The major and minor touchpoints with customers
Points on/off stage
Increasing the number of customers
Templates for user paths
Motivations and emotions
Best Customer Journey Mapping Tools/Software
In the event that you only need a solution that helps you visualize your journey, then journey mapping and visualization may be the way to go.
Using these tools, users can visualize a customer's journey using flowcharts, diagrams and more technical charts.
1. UXPressia
The first tool on our list is UXPressia. This cloud-based platform offers a wide range of features that are perfect for web designers who want to map out their customer's journeys.
Perhaps the most useful feature is the ability to create clickable prototypes. This way, you can test out your designs and see how users interact with them.
You can also get feedback from real users through UXPressa's user testing features. And if you're working with a team, you'll appreciate the platform's collaboration features.
Pricing: Includes a free plan, a starter package starts at $16/month.
2. Lucidchart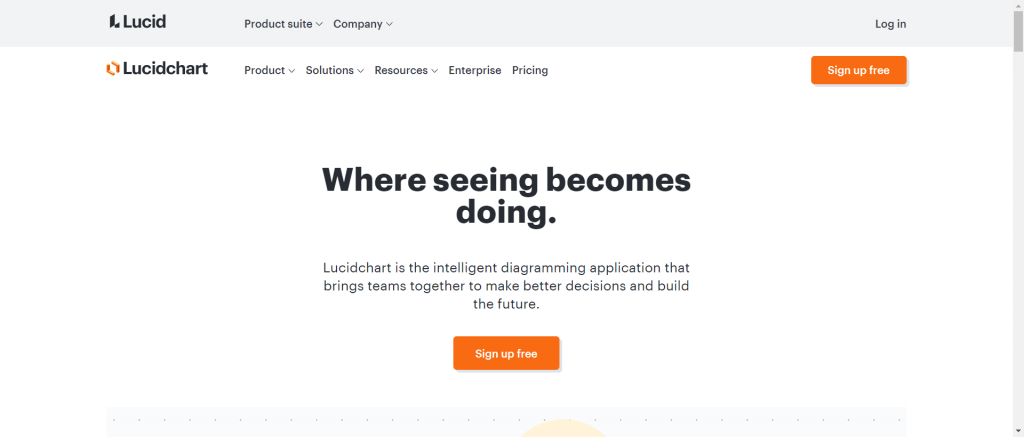 Lucidchart is an all-in-one diagramming solution that helps you visualize complex ideas in minutes—no matter where you are or who you're working with.
Lucidchart offers an easy-to-use interface that even those with no design experience can use to create beautiful customer journey maps.
Lucidchart offers a free plan as well as paid plans starting at $5 per month per user when billed annually.
Also Read: Best LucidChart Alternatives You Should Use
3. Decibel Insight
Decibel Insight is another top choice for those in need of a customer journey mapping tool.
It offers features like heatmaps, recordings, funnels, live chat monitoring, and integrations with Google Analytics and third-party CRMs.
Decibel Insight also has an AI-powered feature called " Attention Analytics" which uses eye-tracking data to identify areas of your site that are attracting attention (or lack thereof).
Glaffy is an online tool that enables you to edit and create diagrams.
Despite the fact that Gliffy is too lightweight for highly technical diagrams, especially those requiring collaboration to draft, it offers a wealth of simple features, such as Venn diagrams and organisation charts.
Free accounts allow you to make a maximum of five diagrams, which are all public.
You should not use the free version if you want to draw something sensitive, such as a company's network map.
Pricing: Free, Professional: $7.99/month, Team: $4.99 per user/month, Enterprise: Upon request.
5. Miro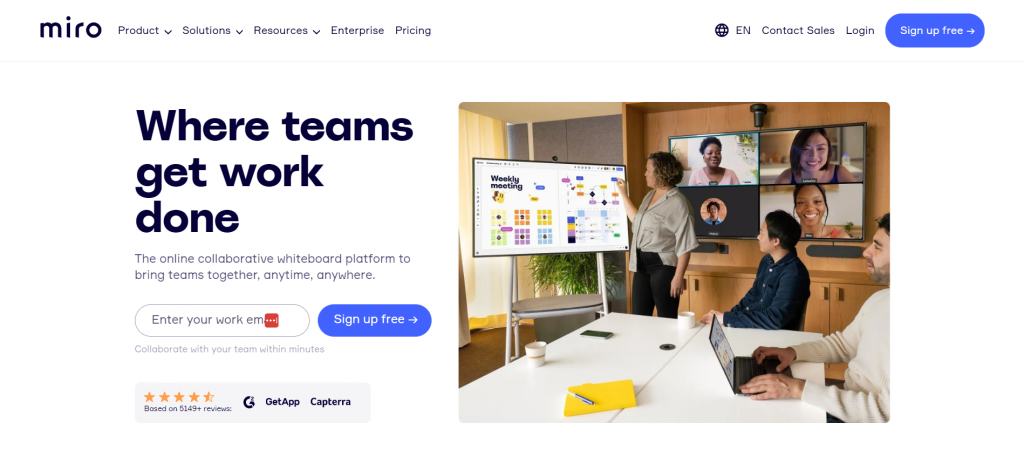 Miro is a cloud-based visual collaboration platform that's beloved by remote teams for its ease of use and flexibility.
Miro's user-friendly interface makes it a great option for those who are new to customer journey mapping, as it's easy to create simple maps with drag-and-drop elements.
Miro also offers more advanced features for those who want to get more detailed with their maps, such as the ability to add custom colors and shapes, and embed multimedia content.
Pricing: Prices start at $20,- per user/month for free plans
6. OmniGraffle
OmniGraffle is a top-of-the-line diagramming tool from The Omni Group. While it's not specifically designed for customer journey mapping, it's still a great option for those who are looking for a feature-rich tool.
Plus, OmniGraffle offers a free trial so you can try it before you buy.
OmniGraffle is perfect for professional artists or graphic designers who are looking to map data and create diagrams.
OmniGraffle's greatest asset is its simplicity. It offers a free trial so you can test it out before buying.
Pricing: $12.49 monthly for Apple iOS and $249.99 for Apple Mac.
7. Smaply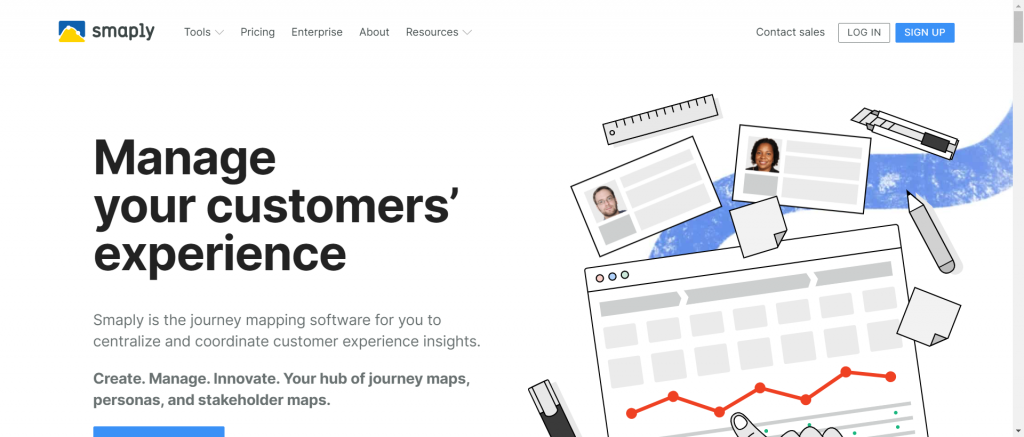 Smaply is customer journey mapping software for managing customer journeys, personas, and stakeholder maps.
This mapping tool for stakeholders helps companies to visualise the product ecosystem and identify those who are impacted by their service.
You can visualize journey maps with a variety of details, such as storyboards, channels, live KPIs, backstage processes, etc.
Users can share, comment and export the journey map in multiple format including powerpoint. You can also represent the customer types with persona editor visually which looks like social media profile.
Pricing: €25/month, Regular costs €50/month, Business will cost you €100/month, The pricing for Enterprise can be asked by request.
8. Journey Map by UXpin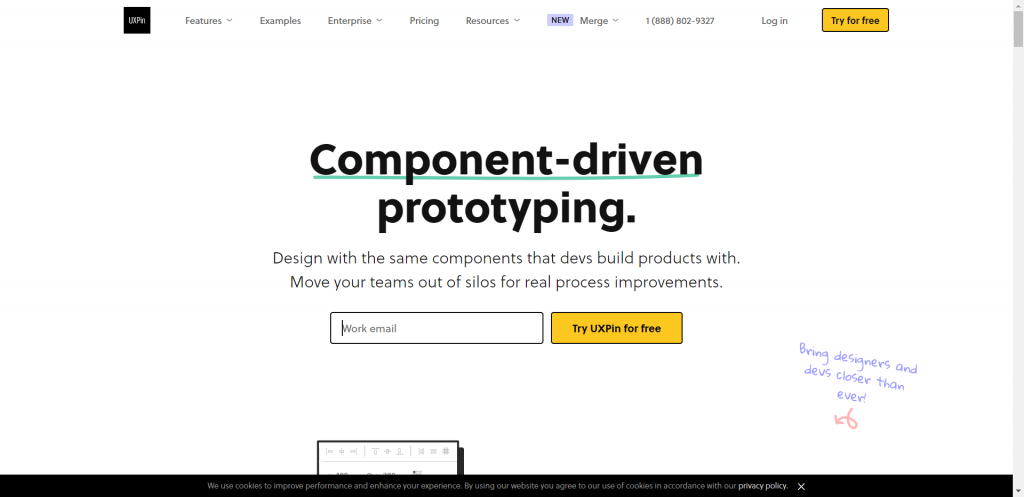 JourneyMap is a user experience (UX) tool that helps you map out the steps your users take as they interact with your product or service.
It's designed to be used by UX professionals, but it's simple enough to be used by anyone who wants to create a customer journey map.
One of the things we like about JourneyMap is that it lets you create multiple versions of your map so you can compare and contrast different customer journeys side-by-side. This is helpful if you're trying to figure out which version of your product or service is leading to the best results.
JourneyMap also integrates with other popular UX tools like Invision and Sketch, so if you're already using one of those platforms, JourneyMap will fit right in.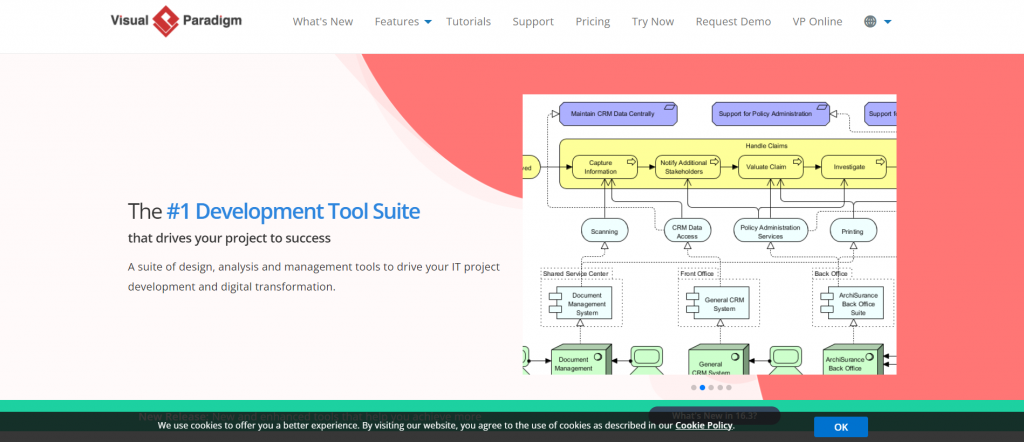 Visual Paradigm's online Customer Journey Mapping and development tool suite streamlines the entire UX process and automates data capture. An individual customer journey can be zoomed in on in a specific channel.
You can increase conversion rates and improve customer retention by understanding the customer journey.
The software also includes a number of agile project tools, including the PM Process Tool, the Agile Process Tool, and others.
Pricing: Permanent plans range from $99 to $1999, while subscription plans range from $6 to $89 per month.
10. InMoment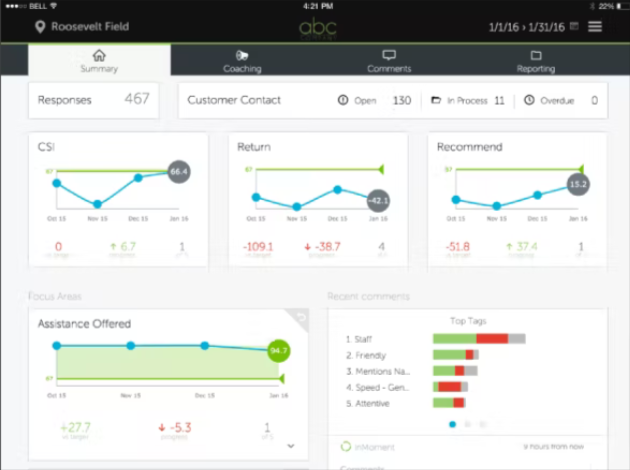 InMoment provides the ability to combine data from a variety of feedback channels into one cohesive customer data set. This way, everyone in the organization can gain access to these data sets.
Users can even create visuals of interactions and touchpoints within the customer journey. The journey mapping created from this has levels of engagement that enable users to gain access to various stages.
Pricing: Not available
11. SuiteCX
SuiteCX is a customer experience management platform that combines diagnostics, storytelling, prioritization and planning making it easy to use the tool.
Using the tool, you will find various templates and tools to visualize the customer journeys that come with information about interaction and segments that are stored centrally.
Pricing: Pricing on request
Conclusion
As you can see, there are many excellent options available when it comes to choosing a customer journey mapping tool. Each tool has its own unique set of features, so be sure to choose one that will best meet the needs of your business.
Whether you're after a collaboration solution or an experienced management tool, whatever it is, you need to get started now if you want to keep your customers happy.
Additionally, when considering the customer experience online, these tools comprise only a small piece of the puzzle.
The use of a customer feedback solution enhances many customer journey mapping solutions.