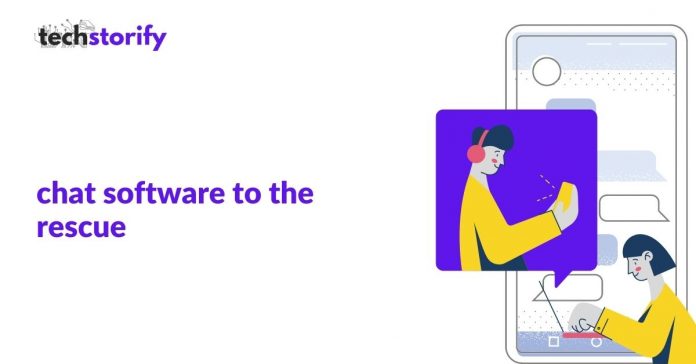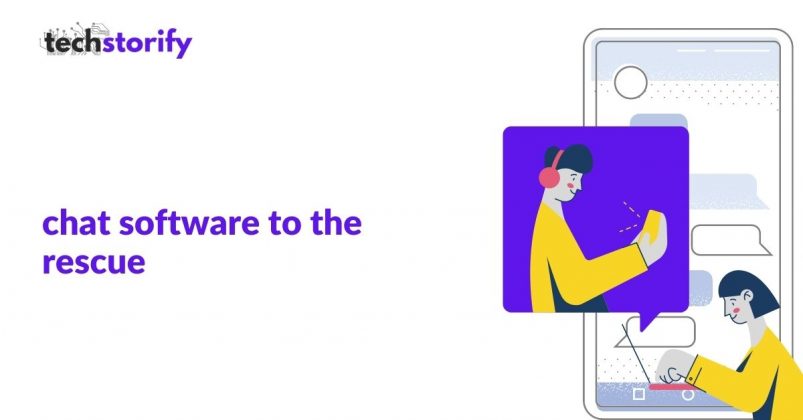 Live chat software & services are changing the support game across industries.
As we all know, 2020 has been a rollercoaster for humanity. Covid19 has made us realize that no matter how advance we are, anything can happen tomorrow to make us halt. 
Another thing that is currently happening is that many businesses shying away from technology have bound to adapt digitally to survive. As people stay and work from home, digital has made the world shift towards a new life altogether. 
Many businesses shift their support services from human resources to automated chat software applications to serve their customers in this new normal. 
You might have interacted with some live chat services recently or in the past for sure. Live chat is becoming more popular after the pandemic and helping businesses to save money. 
We have compiled 20 best live chat software and services that you should be looking for if you want to serve your customers better during these difficult times. 
Best Live Chat Software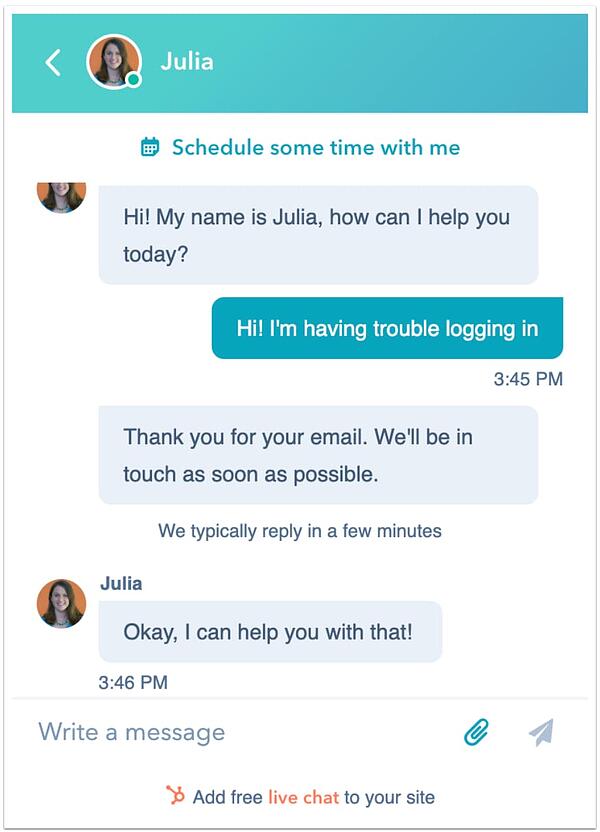 You might have heard of HubSpot as one of the best-integrated marketing Automation software available out there in the industry. HubSpot not only helps your brand to automate the entire sales and marketing process but also has an impressive live chat feature. HubSpot live chat is part of the package, but it makes things easier to handle. 
Imagine having an entire history of the user/customer before talking to them. You exactly know who you are talking to. You can also create customized welcome and automated messages depending on the platform where you use this widget. 
Recommended – HubSpot Alternatives for All of Your Marketing Automation Needs
2 – LiveChat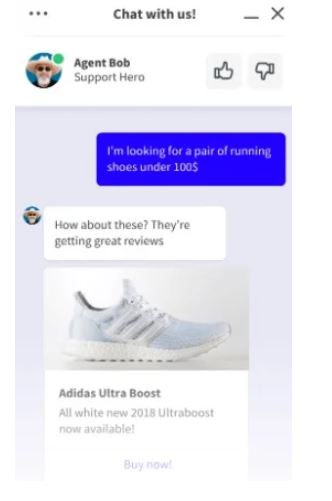 As the name suggests, LiveChat helps you automate many things when it comes to interacting with your users online. Primarily helpful for website visitors, many brands have seen a 1000% conversion rate by implementing LiveChat. 
One of the unique features that we like about LiveChat is the sneak-peek feature. It lets your sales representative see the message while the customers are typing, even before they click on send. Talk about being smart and prepared. 
3 – Acquire.io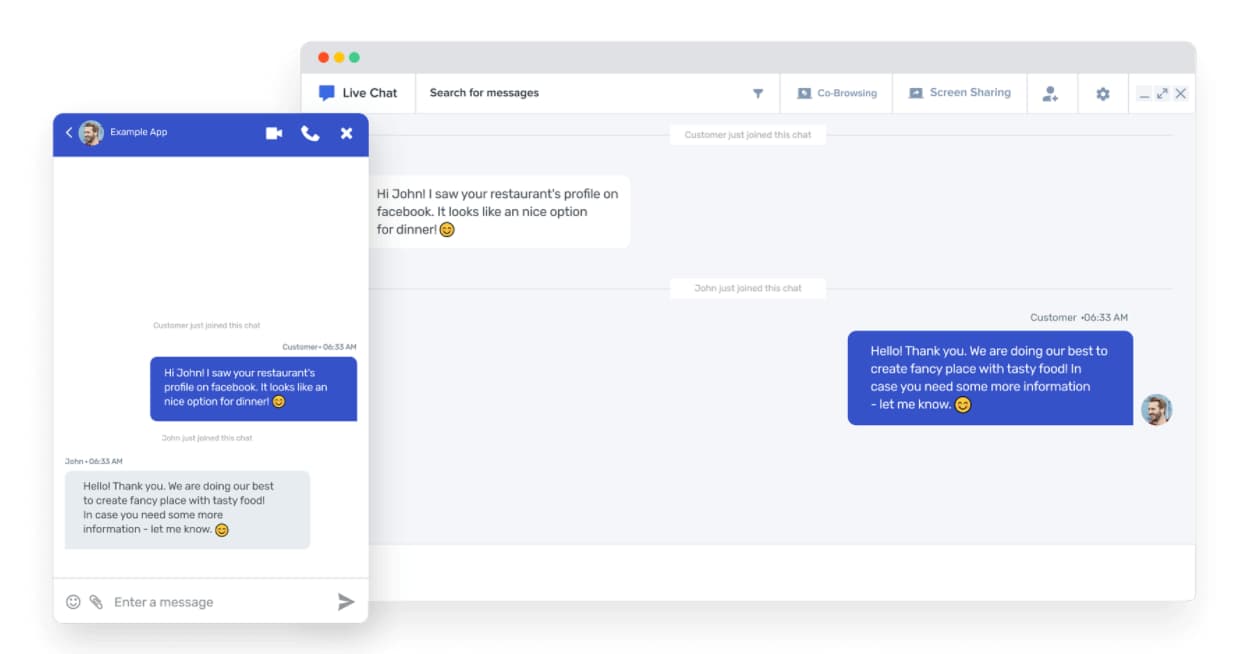 Acquire is a multi-channel based chat application that can help your business in various domains, from supporting your existing customers to closing website visitors. It can do all. 
Acquire's AI is capable of generating auto-responses and interacting with the user without involving any team member. This is where it helps your brand to leverage the power of automation and a live chat scenario. 
4 – Intercom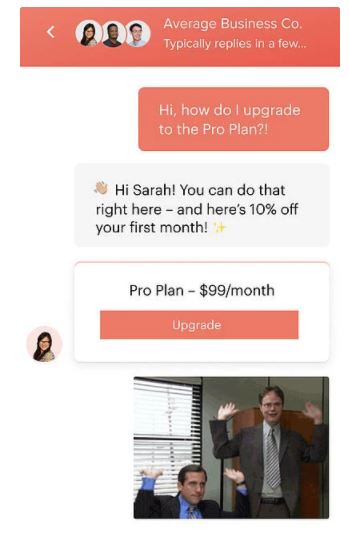 Intercom is a big name when it comes to conversational marketing. Their pre-qualification automation is changing the way a business operates on digital. One of their strength is to qualify a prospect and distribute it to your sales representative. This will help your sales team to focus on users as per their qualification. 
Another thing that we love about Intercom is its automation piece. Imagine a user spending time on some specific page of your website, and automated outbound emails are triggered to help them move forward in the funnel. It can also be integrated with your current CRM to be more efficient. 
5 – Pure Chat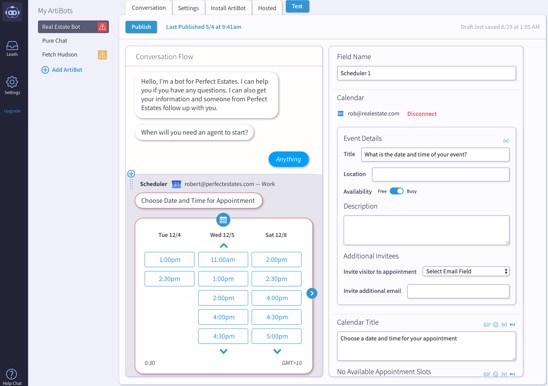 PureChat is a good starting point if you are experimenting with live chat support. They have a free unlimited chats plan that lets to create customized chat flows and help you respond to your customers. However, analytics is not included in the free plan.
You can also integrate PureChat with software like Google Analytics, HubSpot, etc.   
6 – LiveHelpNow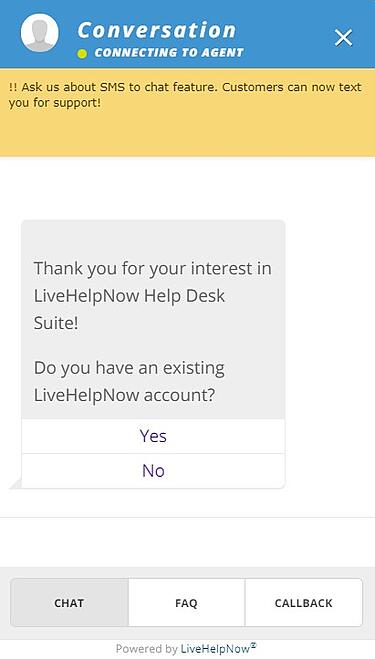 LiveHelpNow provides a complete chat service to your brand. It has all the major components for a great live chat support system, from customizing the automated chat flows to leveraging qualification questions to filter your business's best prospects. 
LiveHelpNow is recommended to call centers or agencies serving multiple brands as they don't charge anything for that. So, your team can use it effectively and save a lot of time with some smart automation. 
One good thing is they also integrate SMS option in their services, which is a feature worth mentioning is not a lot of live chat support companies do it. 
7 – Drift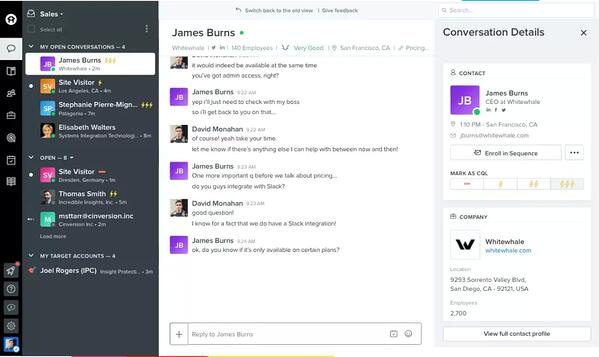 Drift is one of the sought after conversational marketing tool. With the help of a CRM, it can identify hight authority users on your website and send them a personalized and automated response. It also sends an alert to the sales team if the visitor is a VIP. 
This personalization helps any brand to delight their users and customers. You can also create a lot of flows for converting website visitors to actual leads and customers. 
8 – SnapEngage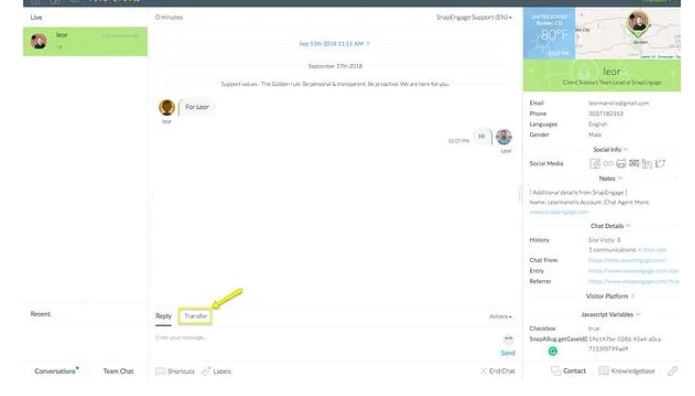 SnapEngage is an omnichannel chat support service that can be integrated with various platforms like Messenger, WeChat, etc. it's HIPAA compliant, so it's secure for medical businesses who handle patient information. With this, they can revolutionize the health care industry.
9 – Olark
Olark is again an effective chat service that has a lot of customizations to offer. From supporting answers to qualifying a lead on your website. It has capabilities that can stitch everything together for your business.  
Olark also gives you the flexibility to pick and choose services that you want to add on a plan that makes it approachable and user friendly. 
10 – Bold360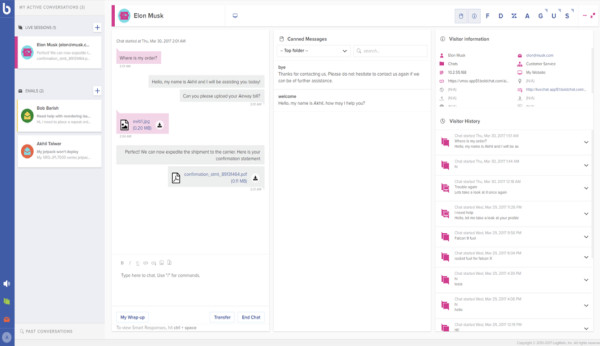 Bold360 is an AI-driven chat software that enables your team to be in control all the time with insights and capabilities to make sure that there is customer delight at the end of the process. 
It is also monumental when it comes to understanding consumer behavior. It helps the team to make the experience personal, delivering the utmost satisfaction with efficiency. 
11 – LivePerson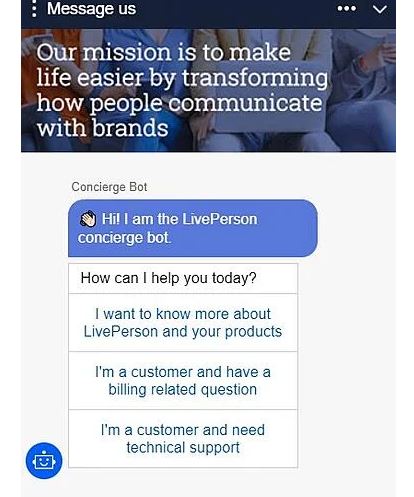 Leveraging various channels like SMS, WhatsApp, and Messenger to reach out to potential customers wherever they are present. This helps them attract customers without bringing them on your website, rather targeting them in their usage pattern.
LivePerson also offers industry-specific chatbot templates that are easy to use and customize. Then, when a prospect uses your chat, they'll trigger the bot responses for a seamless conversation.
12 – Zendesk Chat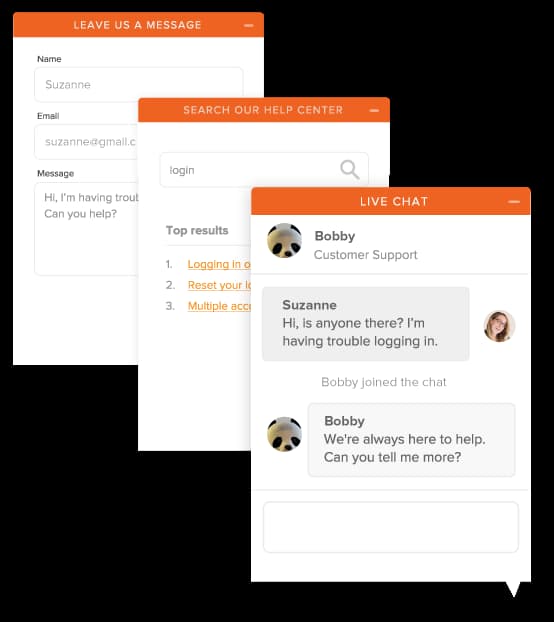 Zendesk is a big name in the support and chats software business. Zendesk Chat is one of the weapons they have in their arsenal. It is a seamless chat support software that enables sales representatives to manage their prospects and serve current clientele seamlessly. 
As Zendesk is a big name, they can also provide fantastic analytics support for internal and external stakeholders. 
13 – ClickDesk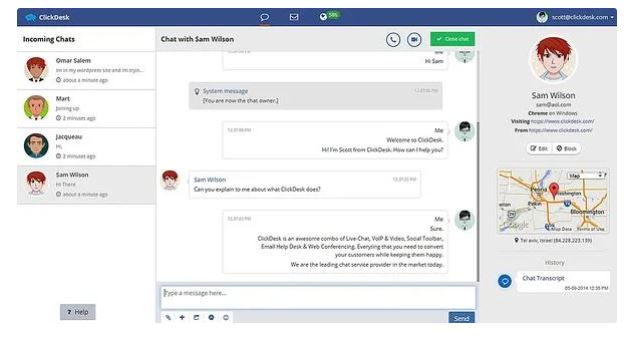 ClickDesk might have a similar model as Zendesk Chat. However, they are differentiating the chat support game by introducing video chats and all the fantastic features of a chat support service. 
ClickDesk can make your representative feel like a superhero while supporting the customers with simultaneous chat and collaborating model with exceptional sharing capabilities. 
14 – Userlike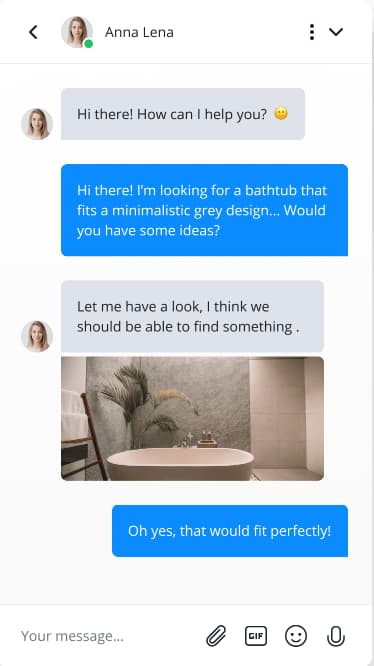 Userlike is a brilliant chat support tool, and it is focusing on consumer profiling with its smart profile feature. All you need is an email id, and then the work starts. Also, they are focusing on serving customers with exceptional personalization. 
Imagine an automated system understanding a customer issue in detail and aligning everything accordingly. Sounds magical!
15 – Smartsupp
Smartsupp is smart. They have a unique video recording feature that enables your team to do actual business surveillance on your website. Everything can be absorbed, and then a robust mind-map can be created to help them better.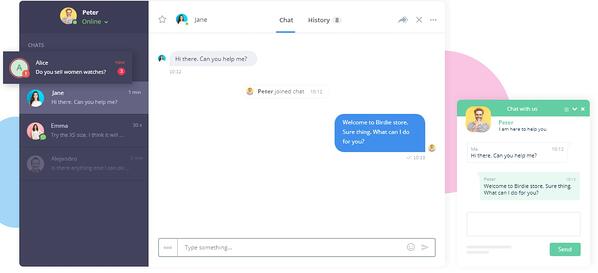 Understanding user behavior on your website can solve a lot of knee-jerks in your customer journey. It's like a doctor, once they know a specific problem, they can cure it better. Too many analogies? LOL!
16 – Zoho Desk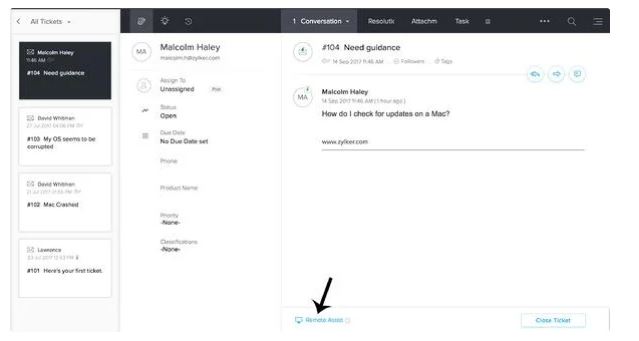 Zoho is, by far, the most underrated brand that I have come across. They are creating magic under the shadow and not taking the spotlight. It would be best if you read about them. Zoho Desk is essentially their support mechanism to automate chat and support. Worldclass chat service helps its customer to delight everyone.
You can also set assignment rules for each channel, so reps work more efficiently, and customer interactions are seamless.
17 – Chaport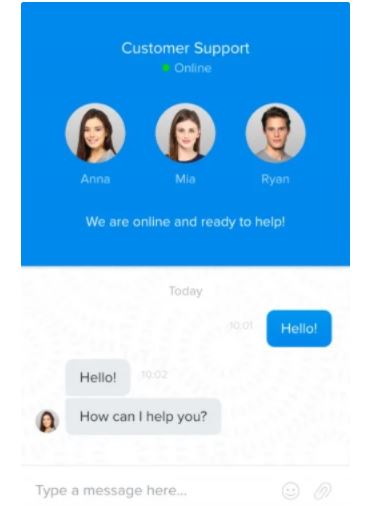 Chaport is an efficient chat support tool that can help your business in many ways. Car abandonment happening too often? Well, you can now prevent that with customizable chat flows and systems with Chaport. It also helps bring all the conversation in one place. 
Did that sound like it was too promotional? Well, they did not sponsor this post, but it is a fantastic tool you should consider for your business. 
18 –  Freshchat
Freshchat is a live chat software providing conversational, and automated one-on-one messaging to improve your sales operations.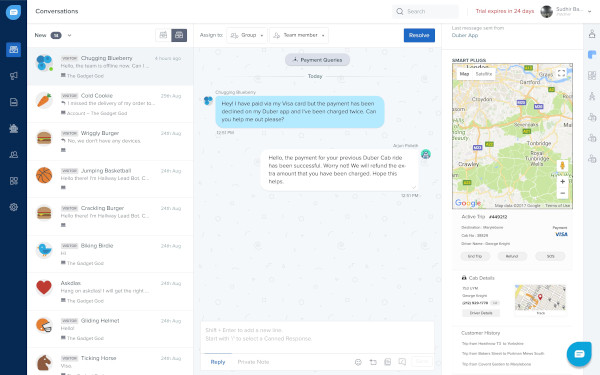 Freshchat is primarily focused on conversions and reaching the right prospects at the right time.
Additionally, your team can gain insight into prospects, including their navigation path, behavior on your site, and their language. This will create more natural conversations that will resonate with your customer base.
19 –  Nextiva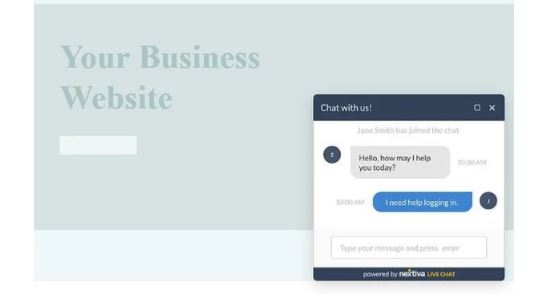 Nextiva is a collaborative chat support software that helps your team and your customers. Its key features include shortcuts, availability, and unlimited chat history to reference conversations and improve user experience.
Nextiva offers detailed reports so that team lead can review chat transcripts, monitor rep performance, and track website visitors.
20 – Tawk.to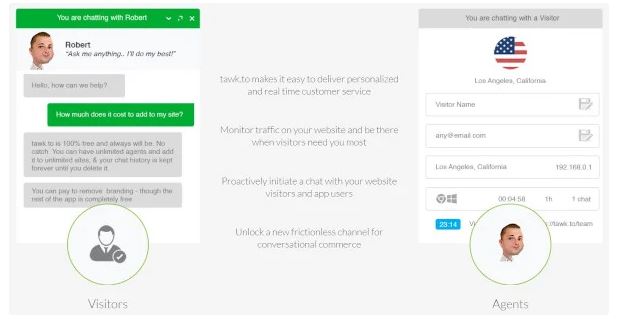 Tawk.to is a free chat software with some decent features. Automated messaging, widget customizations, reporting, multilingual chat, shortcuts, and integrations. It integrates with sites like WordPress, Joomla, and Magento.
They also have group chats and video chats available, making them a potentially good chat support company out there. 
Wrapping Up
Chat software is the next disruption in the customer relationship industry. With AI and Machine Learning capabilities, companies are making sure that the experience is personalized and more humanized.
Have you explored any tool yet for your business?