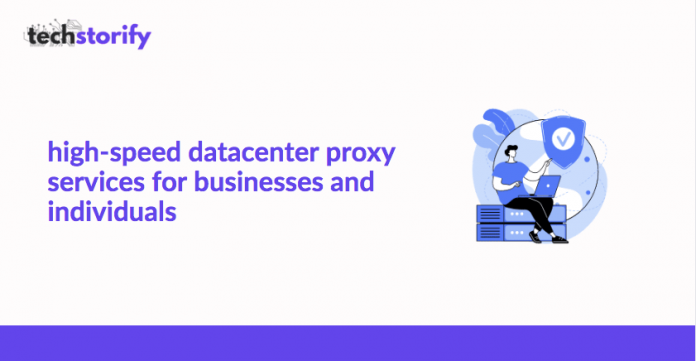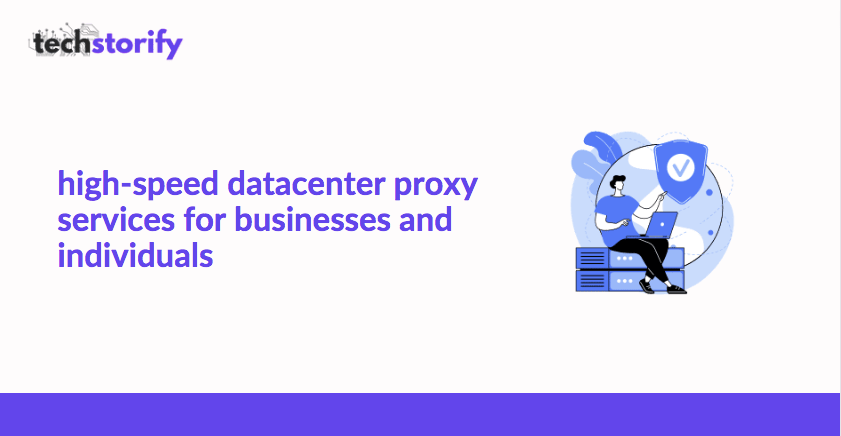 Looking for the best Datacenter Proxy? You are at the right place.
You can find a lot of possibilities if you find a fast proxy provider. Accessing information not available within your country may include using public hotspots without fear of security risks.
Due to our research of the most popular proxy providers on the market, we are able to help you decide which is the fastest.
Our article will cover everything you need to know from the fastest proxy services available to their must-have features, including datacenter proxy services, residential proxy services, and mobile proxy services.
Proxy servers are available all over the world, but not all of them provide the same level of service.
Some proxies are so efficient that you will be unaffected, whereas others are so poor that your browser is unable to access the web content, which results in timeout errors.
Having a sluggish proxy service can be problematic for internet users who are trying to maximize their browsing speed.
As a result, proxy users are always searching for the fastest proxies to use when exploring the internet.
There is no shortage of proxy services on the market that claim to offer the fastest proxies.
You may fall into the trap of choosing the wrong service with such misleading claims.
List of High-Speed Datacenter Proxy Services
By reading this article, you will hopefully be better equipped to make a knowledgeable decision before selecting a service.
1. Proxy-Seller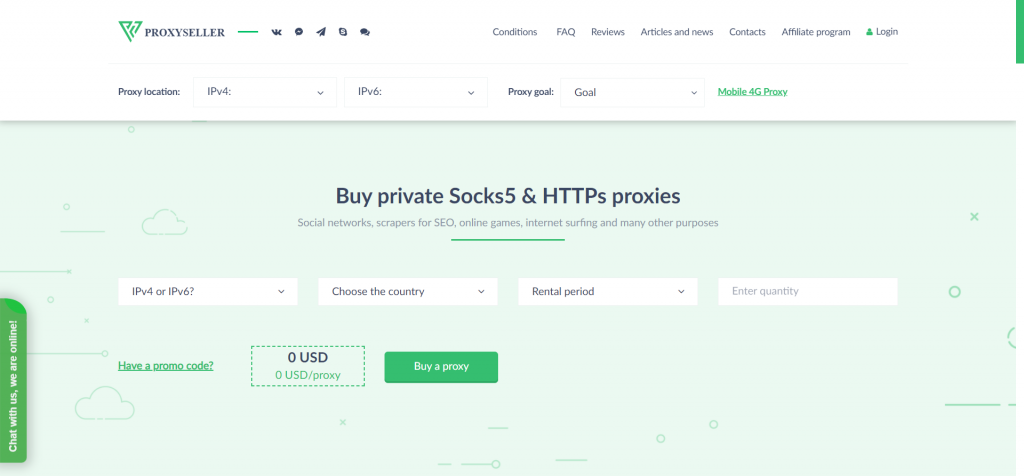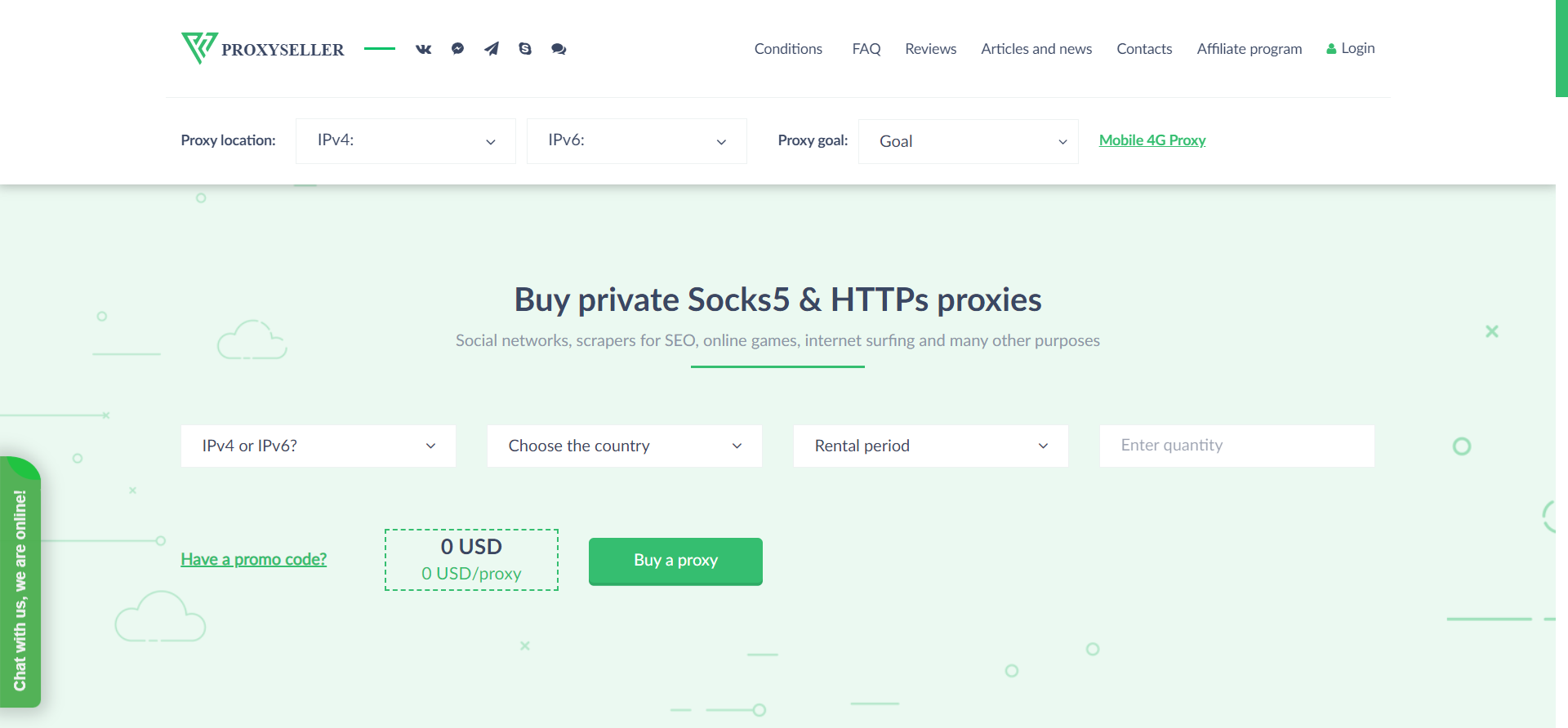 Proxy-Seller, which has been operating for over seven years, is undoubtedly one of the most experienced proxy providers.
The price of proxy-seller is higher than most of those on our list. However, you will not be disappointed with the service, which is regarded as the best in the industry.
There are numerous sites in Europe, the United States, Asia, and Australia that belong to the operator. Proxy-Seller provides a very unique service, that is, it is prepared to reimburse clients if their proxies fail to function properly for any reason whatsoever.
As a result of testing, its speed ranged from 39 to 64 Mbps and its ping ranged from 46 to 84 milliseconds.
The lack of a wide range of options for specific applications may frustrate clients using Proxy-Seller.
For $24 a month, you can purchase a basic version. The plan includes ten private proxies, as well as access to different networks or locations.
There are a few more expensive packages that include better features. Proxy-Seller's main disadvantage is that you cannot buy one proxy at a time.
2. MyPrivateProxy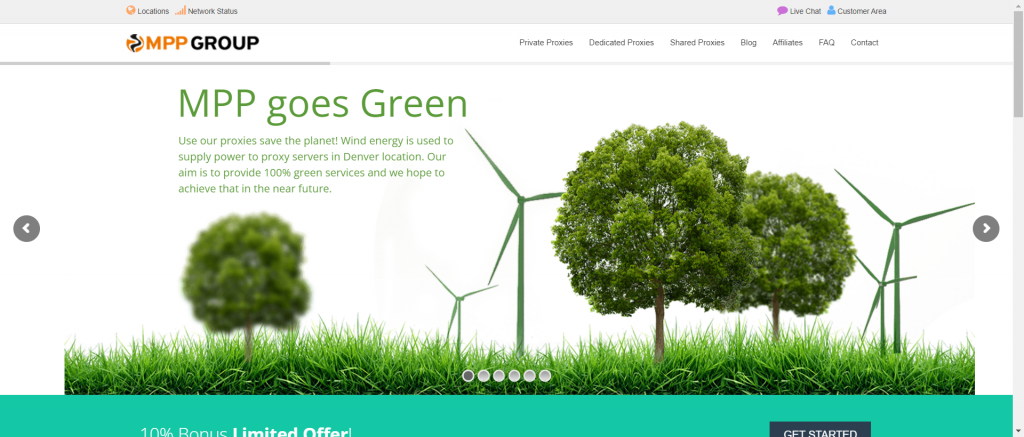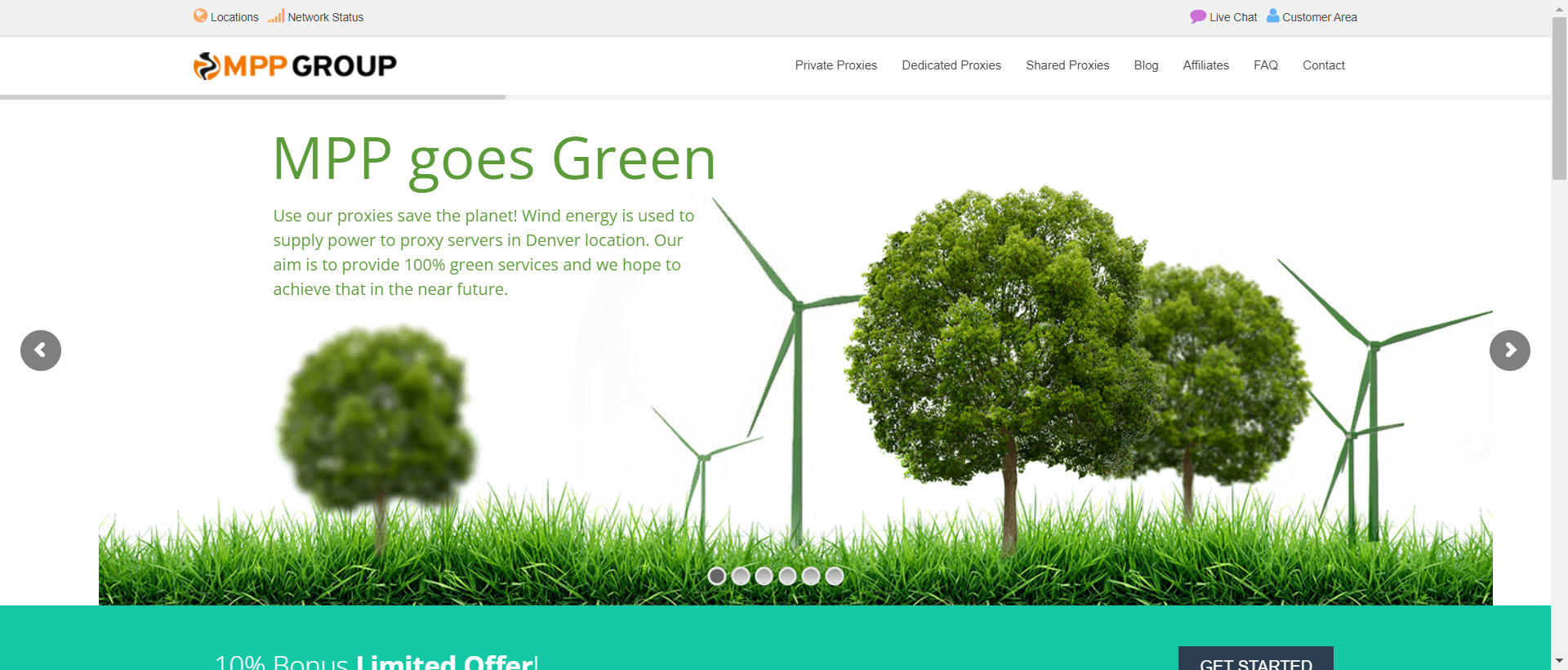 In addition to being a well-known proxy service operator, MyPrivateProxy is also referred to as MPP Group, which provides affordable and efficient proxy services.
Over 140,000 static IP addresses are assigned to the brand, which has been operating for almost 10 years.
In addition to being active mostly in North America, MyPrivateProxy also has a significant presence in Europe and a few other countries in North America. MyPrivateProxy offers both private proxies for general use as well as solutions tailored to certain kinds of websites.
Frequently, its proxies are praised as being among the fastest currently available. A ping range of 12 to 46 milliseconds is associated with their speed range of 52 to 92Mbps.
The basic subscription of MyPrivateProxy allows users to create a private proxy for just $2.49 per month, however, it does not include multiple subnets or locations.
Any of the other plans, ranging in price from $11.75 to $2,500 per month, include these services, as well as extra proxies.
Despite their not-so-cheap packages, they offer excellent service, making them worthwhile.
3. HighProxies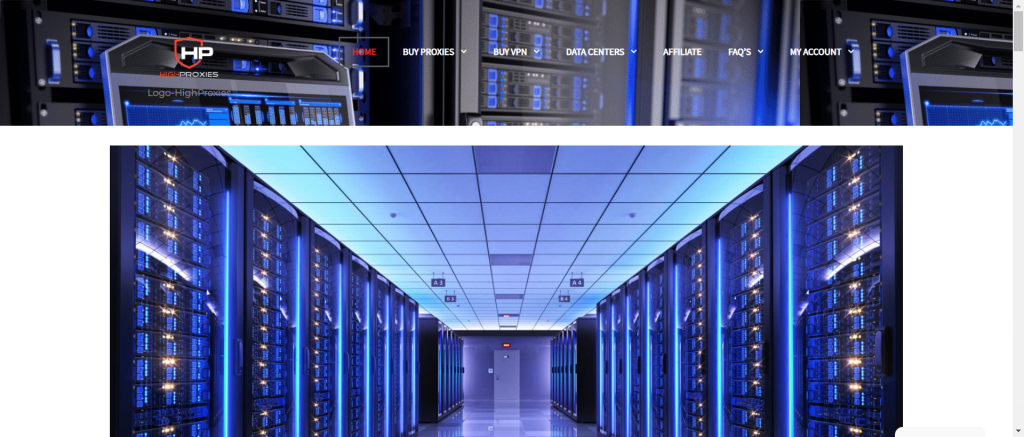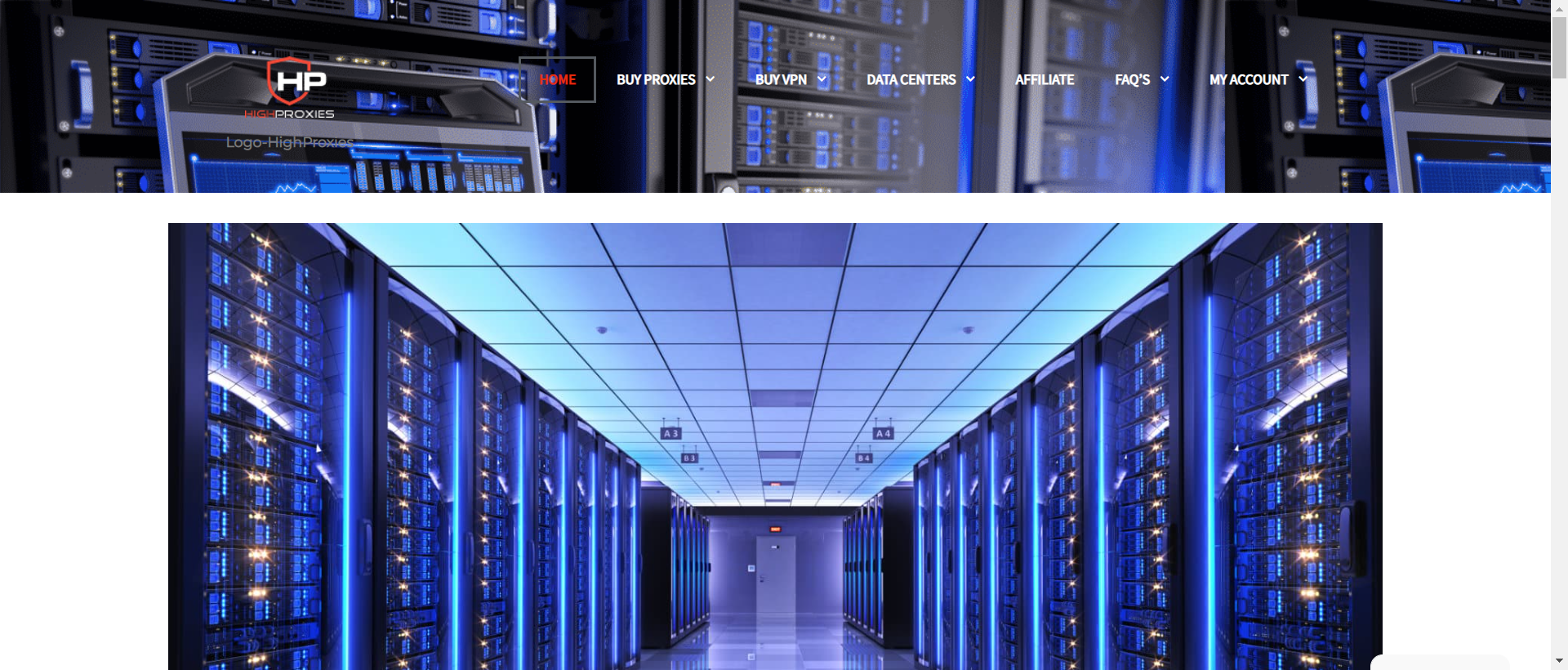 HighProxies operates servers in strategic locations around the globe to provide high-quality service. HighProxies' IP address pool is over 25,000.
Its speeds range from 60Mbps to 83Mbps on HighProxies.
Additionally, the time between pings is between 19 and 54 milliseconds, and it performs well in terms of ping.
The company also offers social media proxy servers and ticketing proxies, in addition to regular private proxy servers; however, these are significantly more expensive.
HighProxies offers many proxy package options to suit the needs of their clients. If you choose the basic version, you will receive one proxy each month for $2.30. This plan does not include multiple subnetworks or locations.
If you have multiple subnetworks and locations, you can also select another option, which starts at $11.50 per month.
4. Blazing Proxies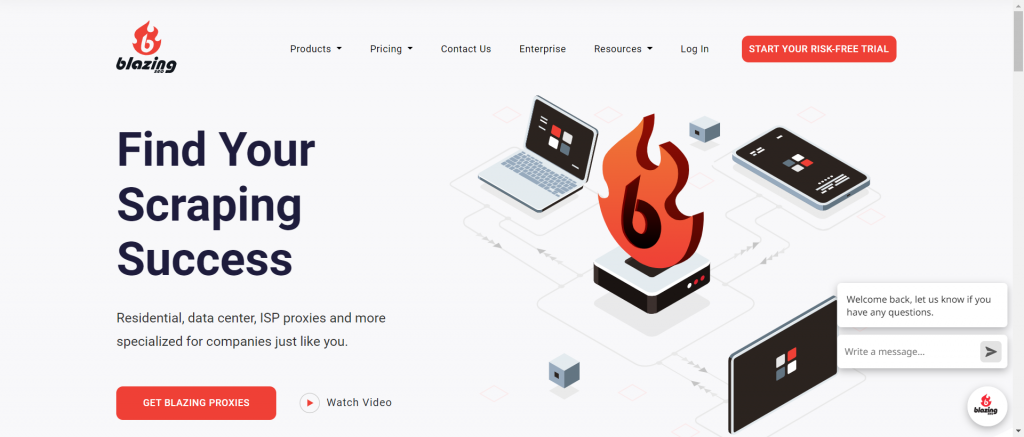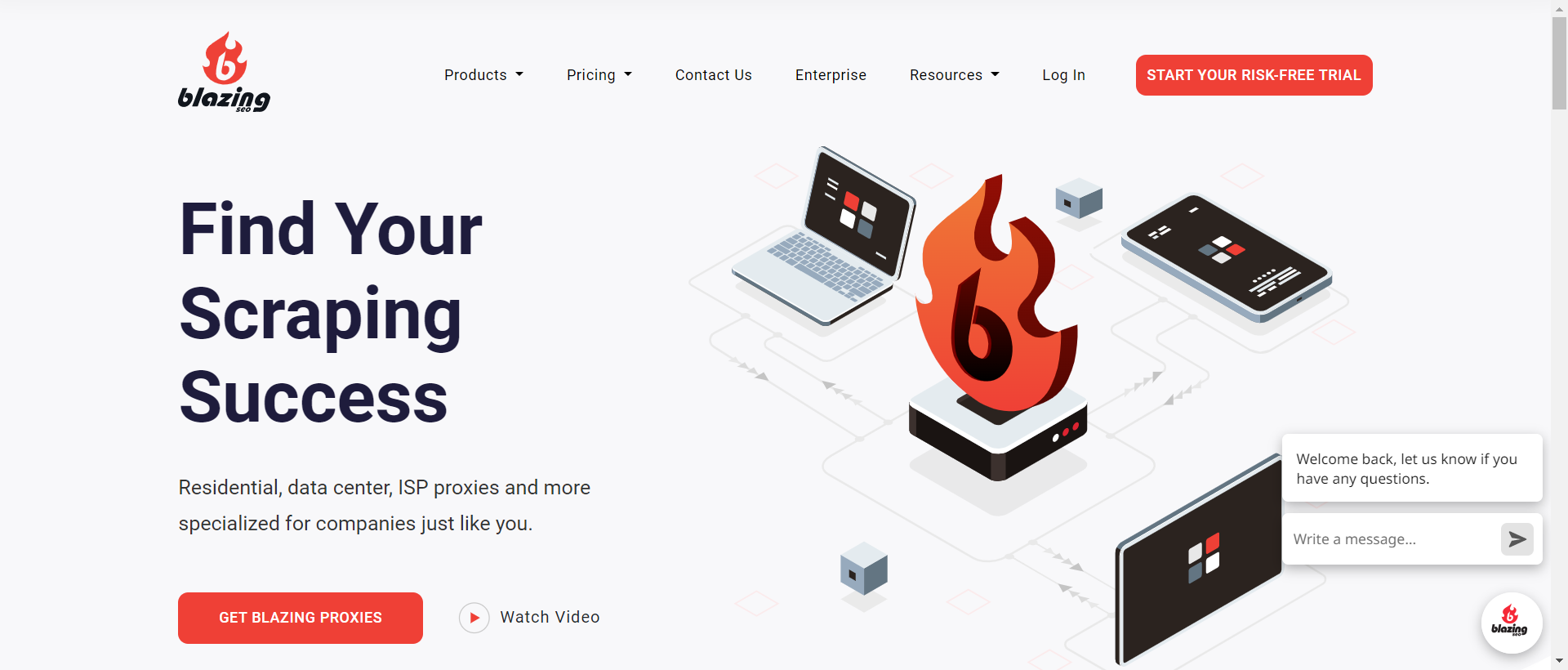 Blazing Proxies was created to better address specific proxy use cases rather than to cover a broader range of possibilities.
Various purposes can be accomplished with proxy servers, including sneaker piracy, SEO auditing, and monitoring. Unmetered bandwidth and concurrent threads are provided by Blazing Proxies.
Proxy services that support unlimited bandwidth and threads are rare on the market.
In addition to the United States, Canada, the United Kingdom, and others, it also provides proxies for 13 other nations. Thus, Blazing Proxies is a leading provider of proxy services that support datacenter locations.
Some tests indicate that their proxy speed ranges from 26 to 56 Mbps and their ping ranges from 78 to 103 milliseconds.
When customers subscribe to a package, Blazing Proxies provides immediate activation.
BlazingProxies Plan options include monthly, quarterly, bi-annual, and yearly subscriptions. Their basic package is priced at $11 per month, which is a very reasonable price.
5. InstantProxies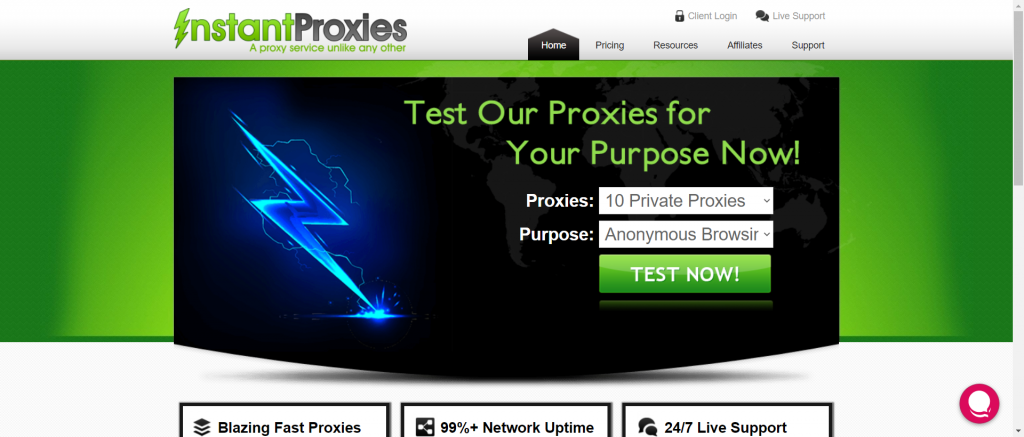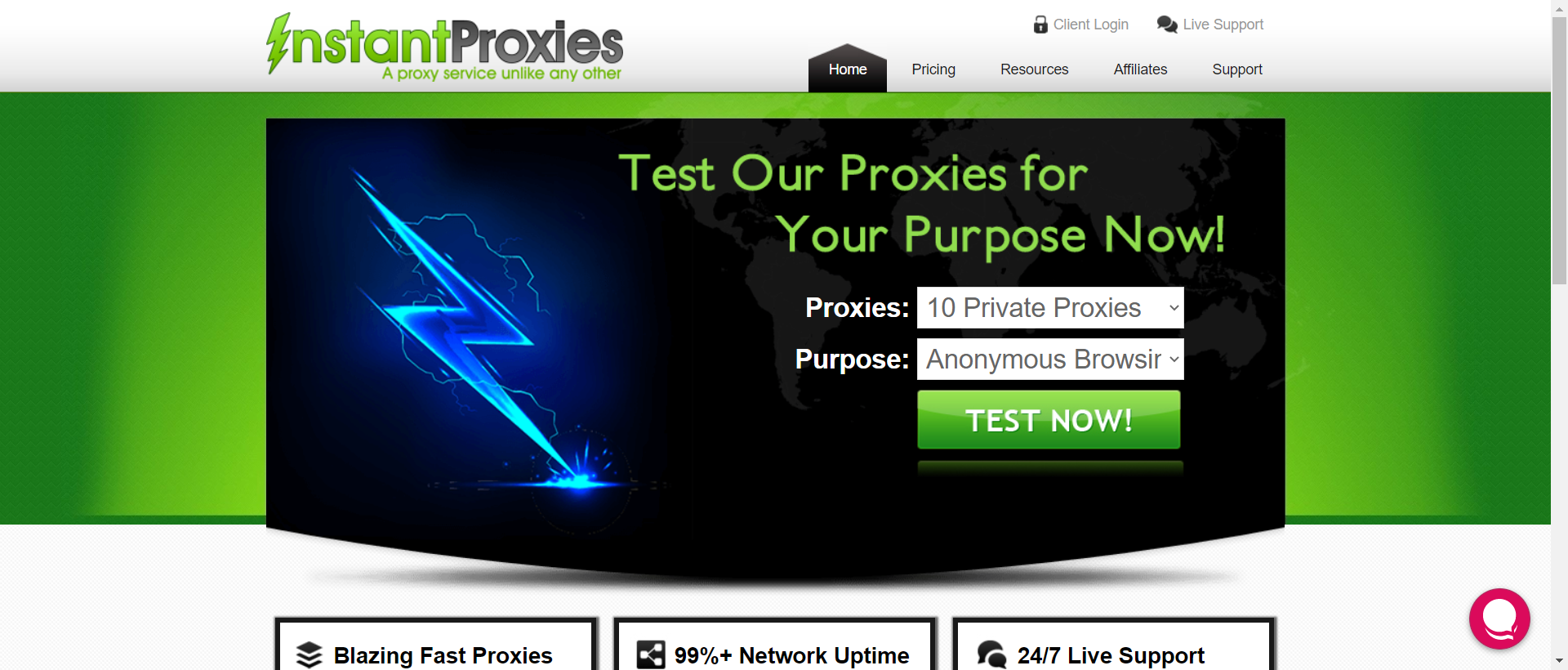 InstantProxies offers some of the most affordable private proxy solutions on the market.
Even though it may not seem noteworthy at first glance, the provider's simplicity is one of its key selling points.
While the company does not promise any dazzling features, it provides fast speeds, limitless bandwidth, and a variety of subnets that cover all the essentials. Their proxies have a ping range of 43 to 169 milliseconds and a speed range of 19 to 58 Mbps.
Proxy servers used by the company have some drawbacks, including the fact that they only use IP authentication and are limited to ten connections. These drawbacks, however, are more than offset by the low cost.
For $10 per month, InstantProxies offers 10 proxies and a choice of different subnets. A $500 monthly charge for 500 proxies is also included in their most expensive plan.
One of the things you will like about InstantProxies is how simple their setup process is.
Once you've made a purchase, you'll receive an email confirming it. You will instantly be connected to the service once you click the link in the email and ready to begin using your newly obtained proxy servers.
You can also test the proxy servers without having to purchase them.
6. BrightData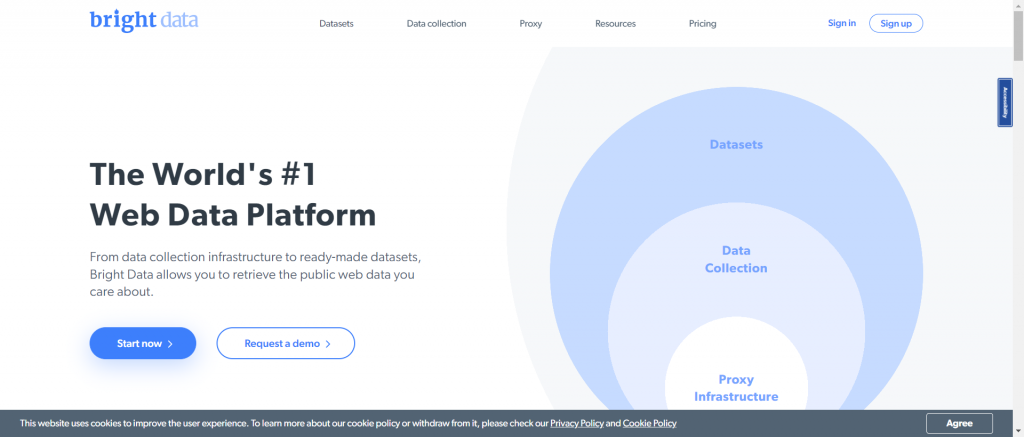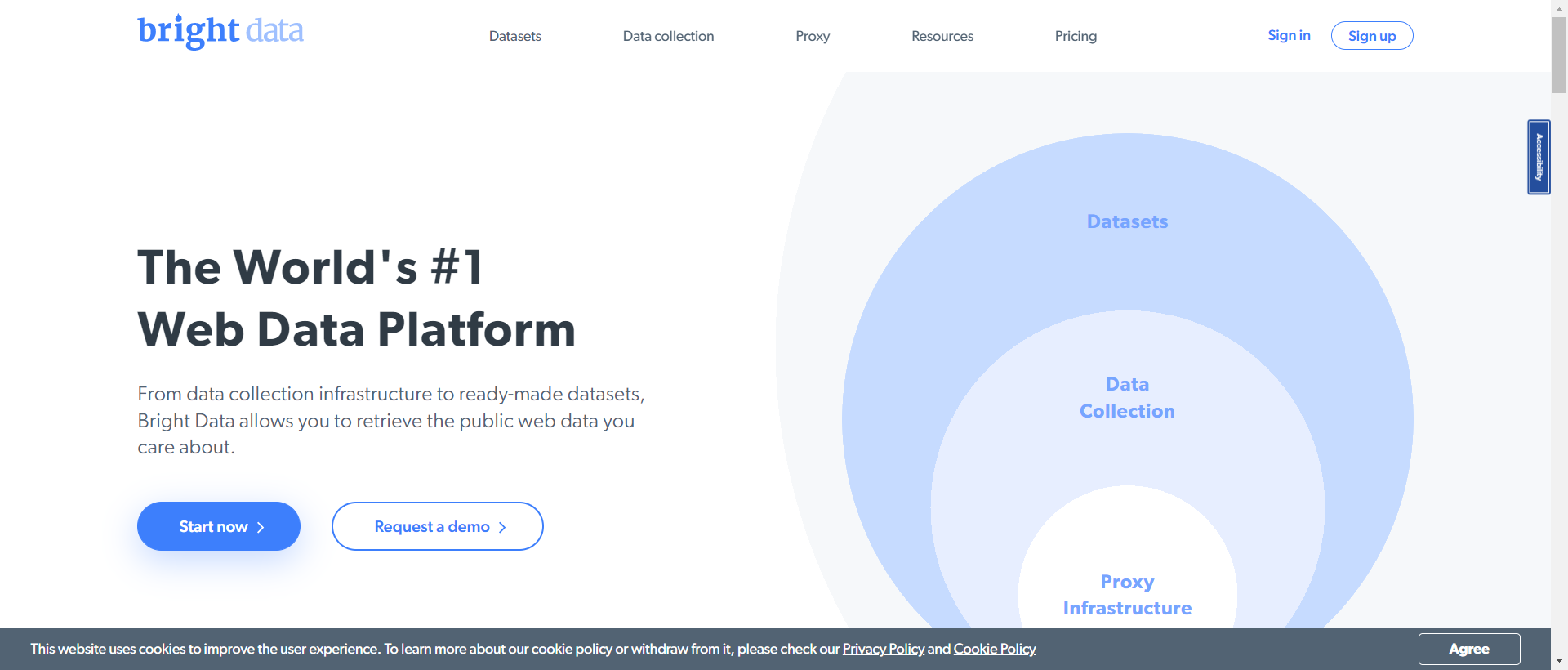 Bright Data is a name you can trust when it comes to proxy services. You may find that it is surprising to learn that they sell data center proxies as well as residential and mobile proxies.
It has the world's largest datacenter proxy network as well as one of the best rotating datacenter services.
Due to its reputation for ethical business practices, the company has earned the respect from several Fortune 500 companies over the years. The Bright Data proxy service is a good choice if you are unsure which proxy to use.
In terms of speed, it ranges from 14.92 to 34.39 Mbps, while ping time ranges between 45 and 146 milliseconds.
In addition to its outstanding performance and ease of use, Bright Data boasts one of the best customer service teams in the industry.
Bright Data's pricing is not the most affordable. Due to the company's focus on large corporations, its services are more expensive.
There is also a pay-per-use proxy service available from Bright Data that costs $0.10 per IP or $0.60 per GB of data and does not require a monthly commitment.
Also Read: Bright Data Alternatives for Web Scraping & Automation
7. Smartproxy
Using smartproxy, you can get access to quality proxies for your home. In addition to datacenter proxies, it also offers them for sale.
There are more than 10 million proxies in the provider's network, making it one of the largest in the world. About 40,000 IPs are used for residential proxy services with the remainder going to data centers.
In comparison to its residential proxies, 40,000 addresses might not seem like much, but it's enough.
Some tests of their proxies revealed that they are among the most untraceable on the market. Their speed test results were excellent, as well.
According to these tests, their proxy speed ranged from 18 to 37 Mbps, while their ping speed ranged from 47 to 95 milliseconds. As opposed to most other data center proxy providers, Smartproxy charges by bandwidth consumption rather than by IP address.
For an agreed-upon fee, you have access to the entire network of the company.
Subscriptions cost $50 per month and cover up to 100GB of traffic, which is the equivalent of $0.5 per GB.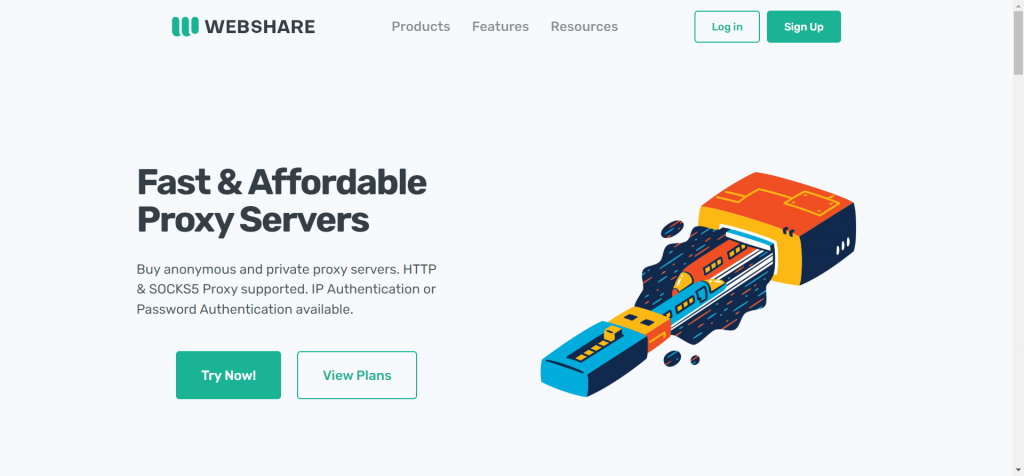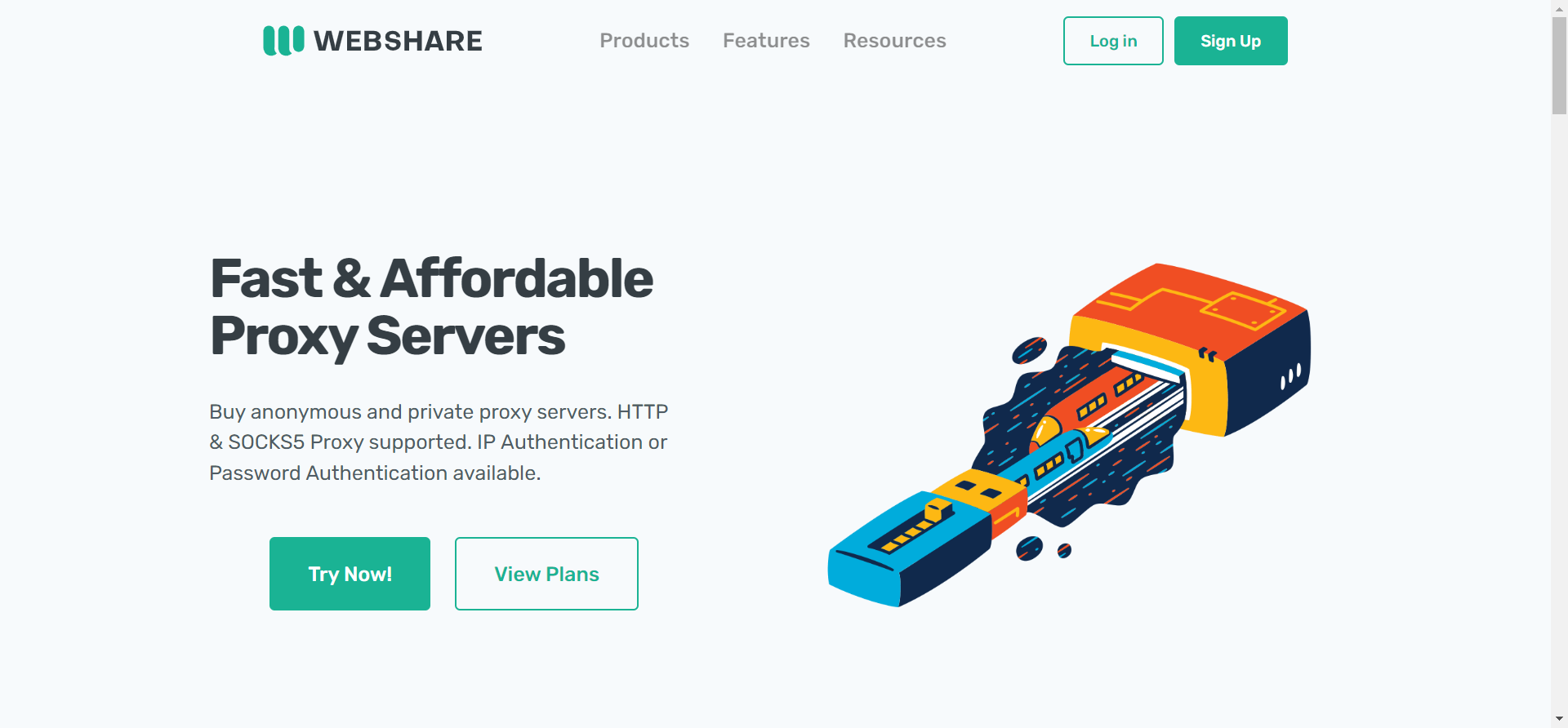 Proxy server provider WebShare is well-known for its rotating datacenter proxy servers.
Proxy services are free, and connection speeds are fast, making it perfect for scraping tasks requiring fast results.
Customers who pay receive extra services and their proxies are not easily detected by anti-spam algorithms. Their proxy speed ranges between 15 and 36Mbps and their ping speed is between 56 and 166 milliseconds.
They do not change the IP addresses of their proxies after each request. They rotate IP addresses based on time.
You can choose to have your IP changed every 5 minutes or once an hour. Your choice must be made during the purchasing process.
WebShare's low price is another factor that makes it popular. Unlike other services, it is less expensive.
The cheapest subscription is $3.11 per month for five ports. In addition to being affordable, they are quite safe.
9. Stormproxies
Stormproxies, a provider of rotating back connect proxies, is among the newest providers.
Datacenters can now purchase rotating proxy servers from the company.
Data center proxy servers use about 70,000 IP addresses in the network, most of which are located in the United States and Europe. The best part about their proxies is that you can create unlimited threads while limiting the amount of computers you can use.
The tests found their proxy speed to be between 6 and 28 Mbps, and their ping speed to be between 187 and 265 milliseconds. Because of the three different ways they offer to rotate IP addresses, namely every HTTP request, every 3 minutes, and every 15 minutes, their shared proxies are popular.
Proxy servers can be configured very flexible, so they can be used for a wide range of online activities.
Its prices are also reasonable. In a standard shared data center proxy plan, you can access the whole network for $39 per month so you won't have to pay for each IP address.
10. Ghostealth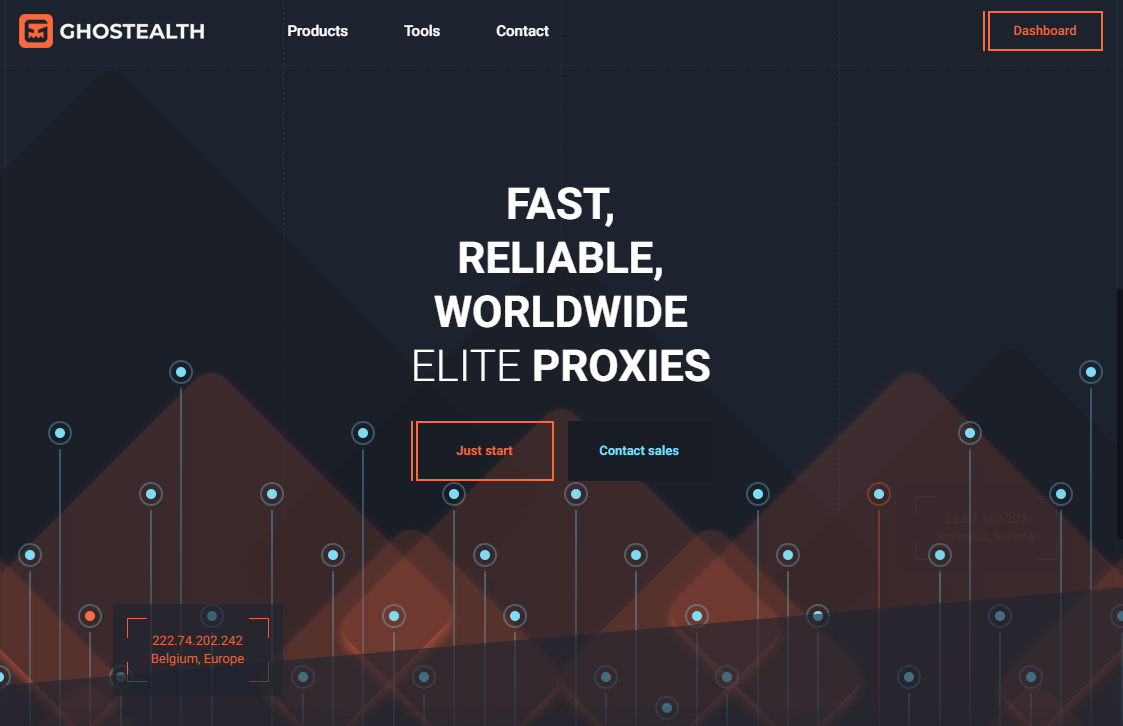 Ghostealth has been on the market for almost 5 years. Since then, they are known for offering rotating datacenter proxies. They are specialized in providing a new IP address with every new request. This has the advantage that you can be completely anonymous on the Internet without your actual IP address being visible.
Ghostealth offers a good and cheap solution for a variety of different tasks. Plans start as low as $20 and scale up to $350 per month depending on your needs.
What makes Ghostealth different from many other proxy providers is that they don't limit the bandwidth of their proxy servers. It is always unlimited here with any subscription. You always get access to 50,000 different datacenter proxies that are not limited in bandwidth.
11. Proxyrack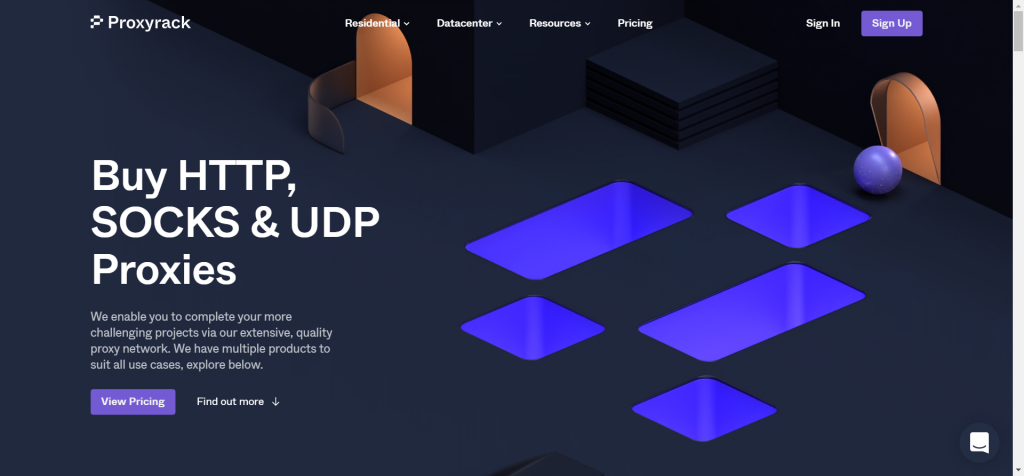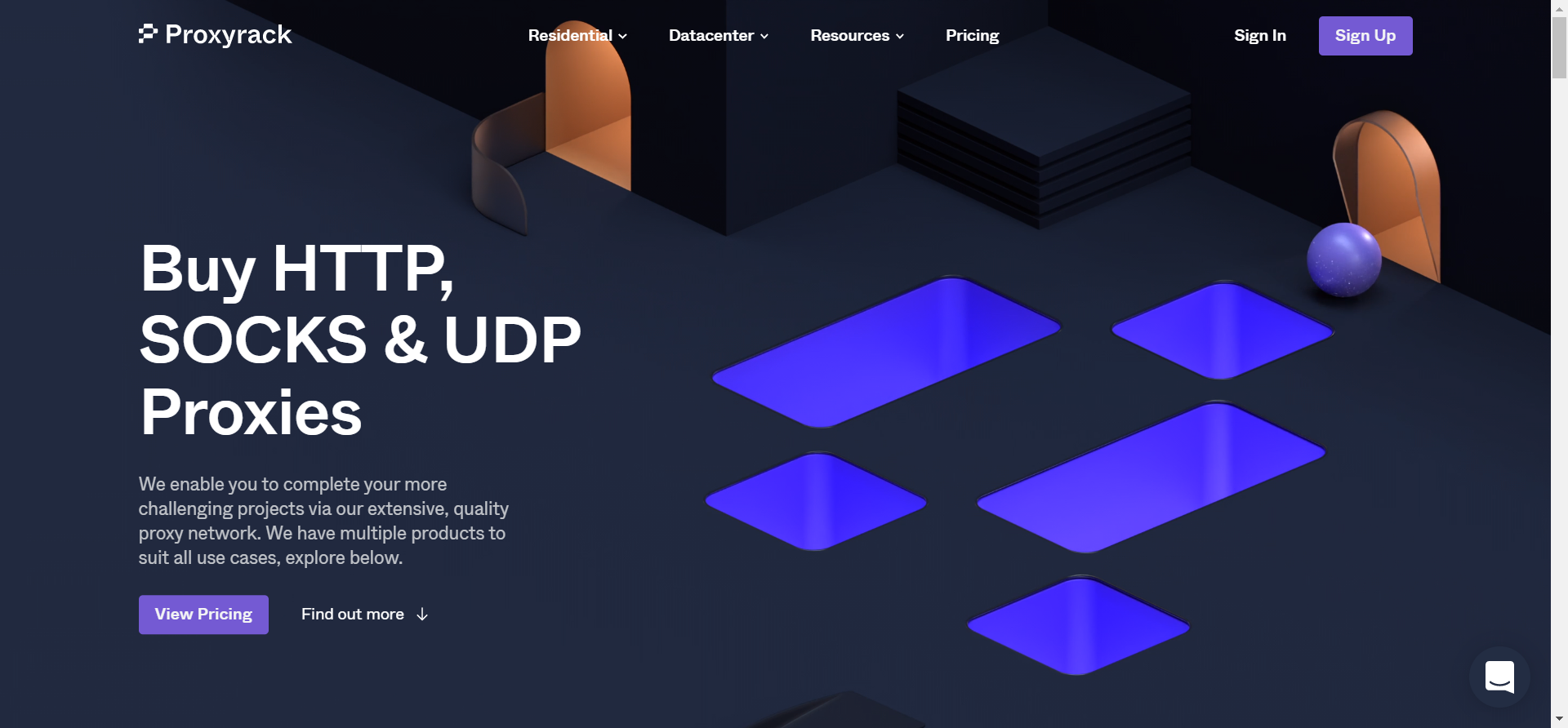 Residential proxy services such as Proxyrack are very popular. Providing social media proxy services, they have made a name for themselves.
They offer residential proxy solutions as well as data center proxy services, which are some of the most competitively priced in the market. There are approximately 20,000 IP addresses in their network of datacenters, and they offer unmetered bandwidth to consumers.
In spite of Proxyrack's lack of a large IP network, it is large enough for most operations.
Even though there is no free trial available, they have a 14-day return policy, showing their confidence in the service they provide.
During the testing, Proxyrack had a proxy bandwidth ranged from 15 to 43 Mbps, while their ping ranged from 53 to 180 milliseconds.
The prices of their proxies are reasonable. They start at $150 per month for 250 threads.
Conclusion
There are a lot of free proxies on the internet, however, and the amount of traffic they receive can make them slow. The service they provide does not match the risks that free proxies pose. These are slow as well as unsafe proxies.
Free proxy websites are created out of goodwill, so you trust that their operators will not use them as honey traps to collect important information.
Since you have no way of knowing what servers will do with your data, it is never worth the risk!
Don't let your sensitive data get stolen from a poor internet connection, go for any of the recommendations above!
Check out more blogs: