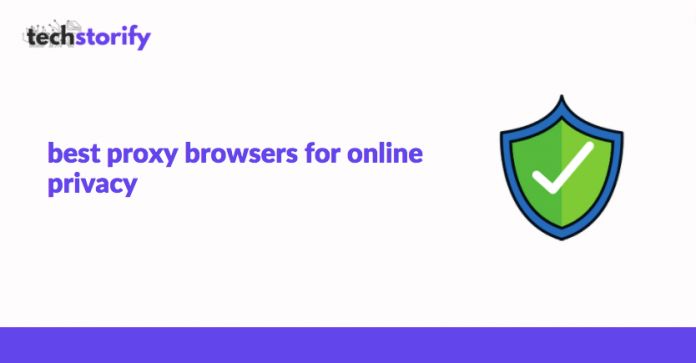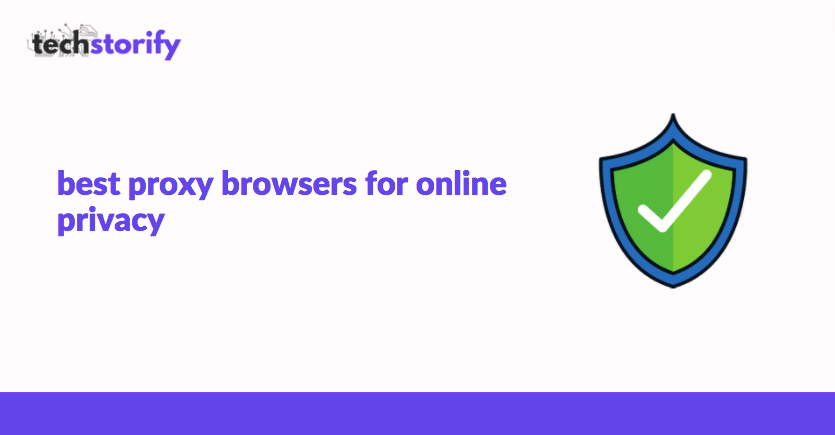 Are you looking for the best web proxy, VPN, or browser extension you can use for Anonymous Browsing the web for free? Try those Free Proxy Browsers to unblock any Blocked Website!
There are several ways available to secure and enhance your digital privacy.
About Proxy Browsers
Proxy browser tops the list since it is the easiest and the most inexpensive way to secure your privacy and enhance the way of protecting yourself from online fraud.
The most effective way to online privacy is to use a proxy browser or proxy browser extension.
We use web browsers for all kinds of interaction in our day-to-day online use whether it's through desktop, laptop, or mobile phones.
You can use a proxy browser irrespective of the platform you are working on for online browsing.
Let's discuss in brief what is online privacy and how you can solve a part of it by using a proxy web server or proxy browser.
For that, we first need to know about the proxy browser how it helps to enhance your privacy and what all features are recommended for a good web browser.
Technically, any web browser can be turned into a proxy browser. So you do not have to look for a particular browser necessarily.
So let's understand what is online privacy before going in-depth into the working of these proxy browsers.
So the two most important elements are the IP address and the location information which the online trackers and key element advertisers look for and keep a record of them.
Don't worry because it does not mean that you are exposed to online hackers but surely to data miners, who use these records to send you their advertisements and products to your browser.
With the collective information of IP address and other associated details, your accurate demographics reach these marketers and advertisers and they use it to send you compelling emails and effective advertisements of your interest.
And, yes, with all other online trackers on a website, some of your browsing habits and device and browser information are also recorded.
With all the collected information, you also give away an online profile to data-tracking companies.
Not all companies misuse the data, but several online trackers end up selling your data to advertising agencies.
Hence, it is essential to protect your online privacy. Though, you cannot achieve 100% privacy. But, it is vital to keep some of your information private when using a web browser.
And, this is where proxy web servers or browsers help.
How these proxy web browsers can help you maintain online privacy?
While you can always rely on some of the best VPNs or secure chrome extensions, which can be utilized as a proxy prove to be an inexpensive option or flexible method of online privacy.
A proxy helps you hide your original IP address and you can choose a new one for yourself as per the server locations available to get you a duplicate location IP address.
So, this should essentially help you unblock access to sites restricted in your country and adds up to saving your original IP address from data collectors and advertisers.
In addition to unblocking sites, a proxy web server can help you encrypt the URL, get rid of cookies, and remove scripts/objects.
In other words, it can remove a lot of tracking elements from a website that are ideally of no use to you.
So, if you connect using a proxy, you protect your original IP address, and location and prevent standard tracking technologies.
Hence keep your basic information safe and secure while browsing your web browsers through your favourite website or any other website which had restrictions while using your original IP information.
Now let's discuss a list of things you need to keep in mind while choosing a web proxy browser for yourself.
How to choose the Best Web Browser Proxy?
There are a few things that you need to know before choosing to set up a proxy in your browser or use a proxy web server, extension, or a specific browser for your device:
• The Proxy web servers are often effective in protecting your browser, but not equally effective as a VPN.
• If you are using a proxy connection can enhance your privacy but could affect the browsing experience such as the speed or loading time of the website.
• If you Consider that the request is made from a different server, it may affect the page load times when connecting to some websites which are restricted in your country but since you are using a proxy server it is available for you from a different location.
• The Proxy web services may record some of your activities. Make sure to check their privacy policies before using them, otherwise, it is not less than your normal browser and your motive of protecting your information is not fulfilled.
• You need not necessarily look for a "proxy web browser." You can always use your favorite browser to use a web proxy which will be user-friendly for you since you have hands-on with them.
The Best Proxy Browsers for Online Privacy
Now that you've gone through some important pointers, let us take a look at the best options at a nominal cost for your browser.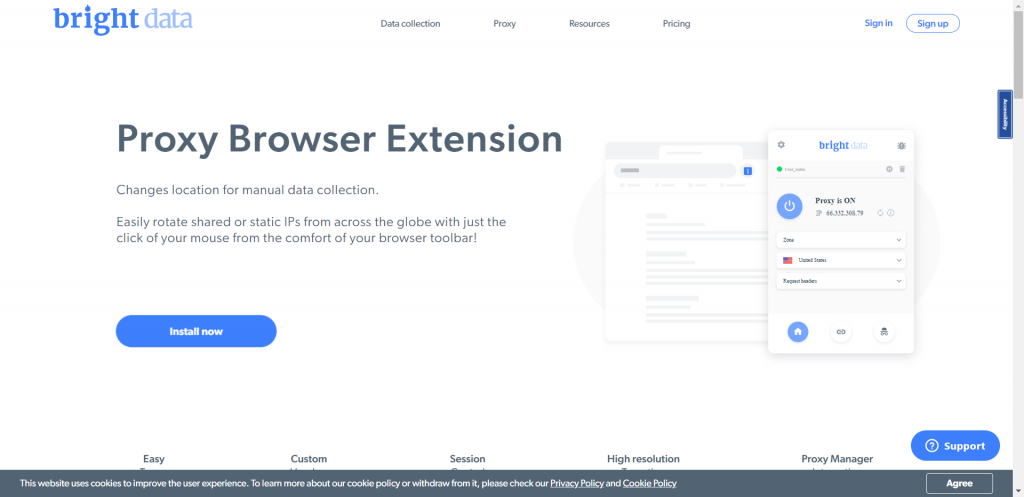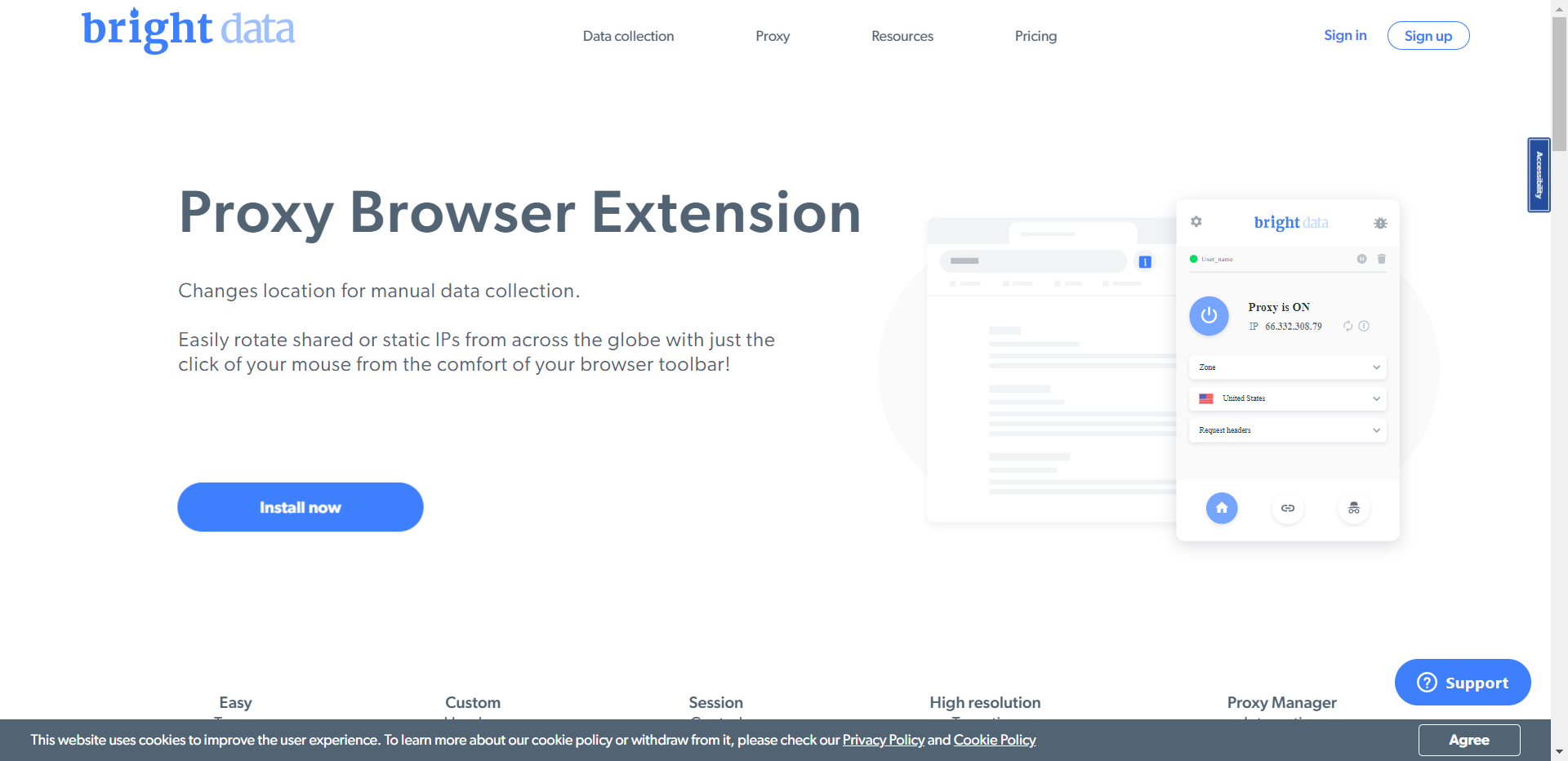 If you use Bright Data for data collection and extraction, its privacy web extension should come in handy. The extension is available for both Chrome and Firefox browsers. You need to sign up for an account to get started.
It lets you browse through several web pages without revealing your original IP address. You should be able to manually select a location and unlock access to services/sites as required.
Unlike some other proxy tools, it can send concurrent requests from various IP addresses, which makes cloaking your original IP address effective while keeping your real origin hidden.
Bright Data also offer other things such as residential proxy, datacenter proxy, data collector, and mobile proxy.
If you are looking for alternatives, check out Bright Data Alternatives here.
2. Hide.me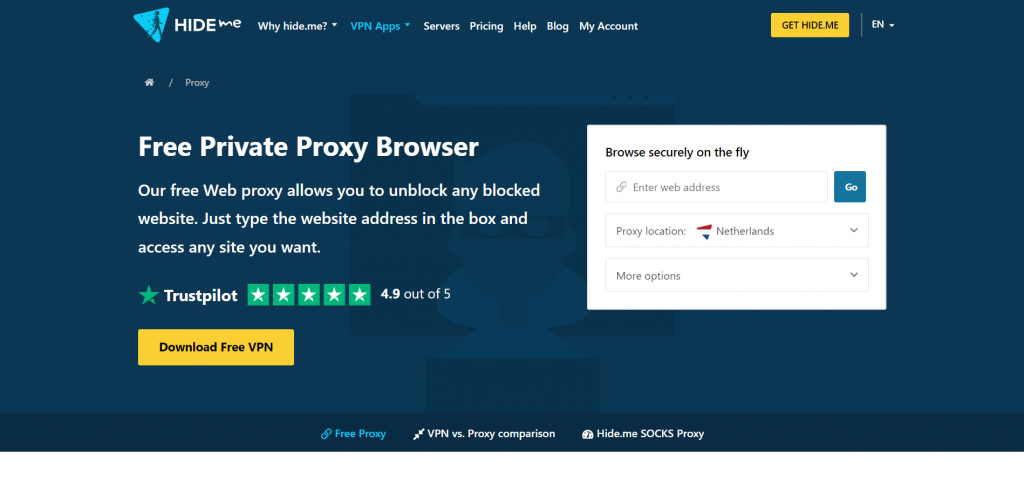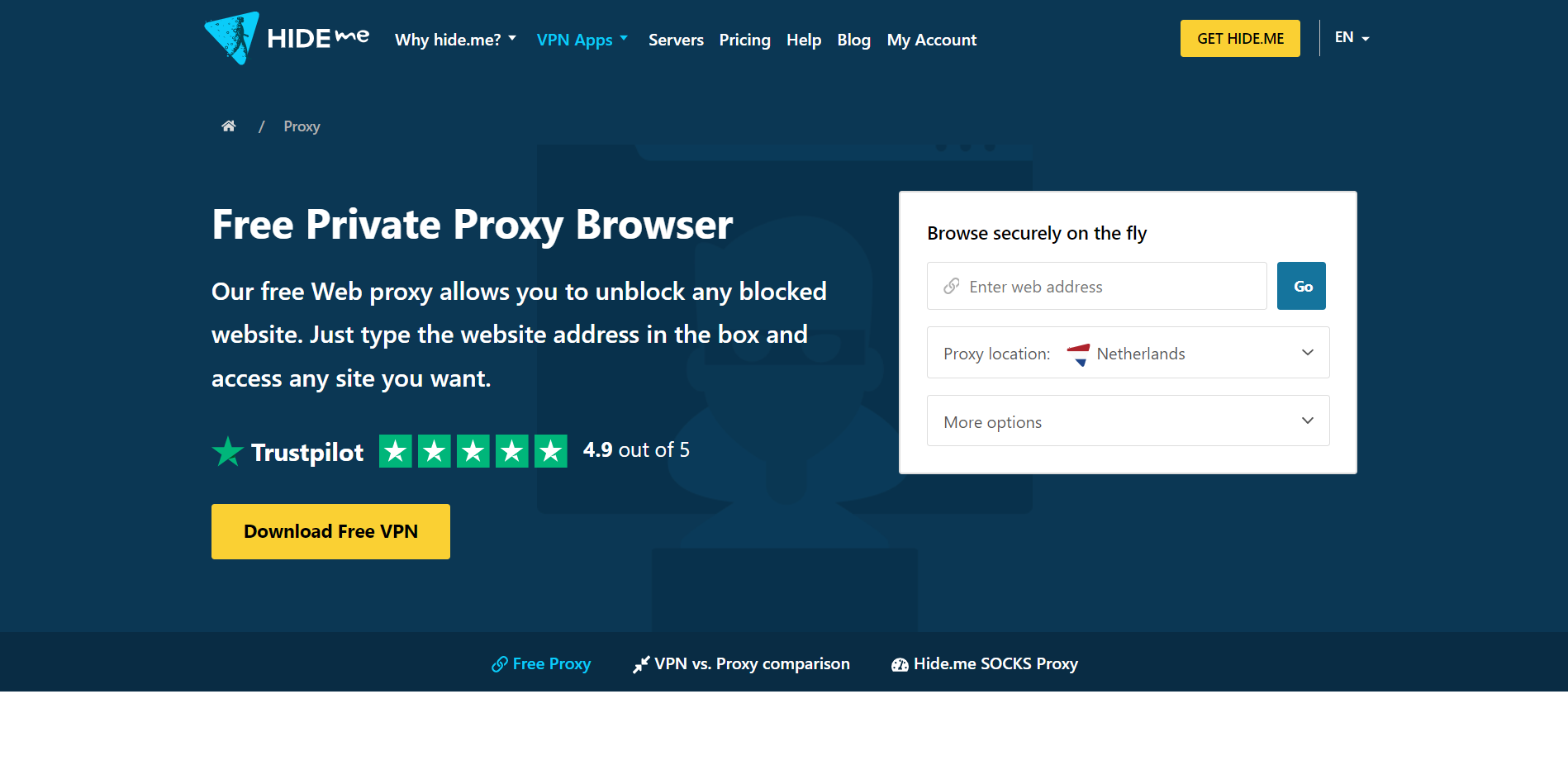 Hide.me is a free proxy server that helps you browse privately from a set of locations, since it's free of cost it tops the list so that you can have an experience with the proxy browser. First time users prefer to Hide.me to start with proxy browsing.
You even don't need to create an account to start using this proxy browser.
In addition to the proxy network, you get added options that include removing scripts, encrypting the URL, and allowing/preventing cookies.
3. HideMyAss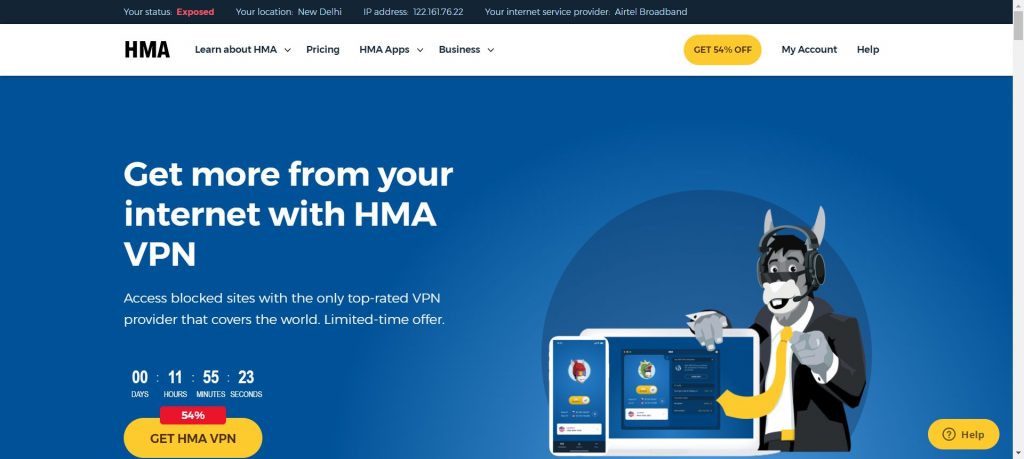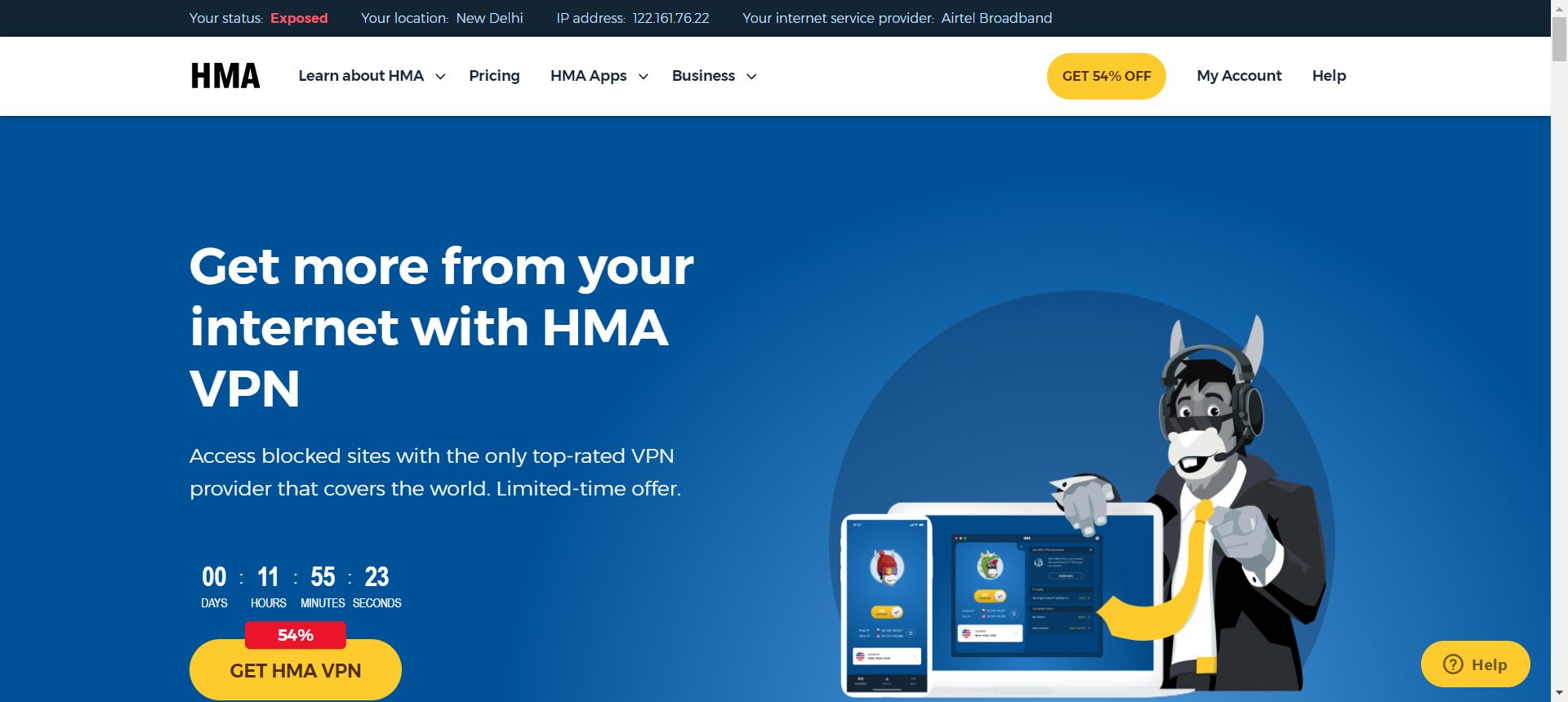 HideMyAss aka HMA is also quite popular and very similar to Hide.me, it is available for free and easy for proxy browsing.
It helps to unlock access to many sites and allows you to choose a location.
If you compare it with other proxy browsers, it provides more location options to choose from and similar options to browse and enhance your browsing while keeping in mind your security and privacy.
In this way, it adds to many features which are generally not available in proxy browsers free of cost. The browsing experience is also up to the mark.
4. Kproxy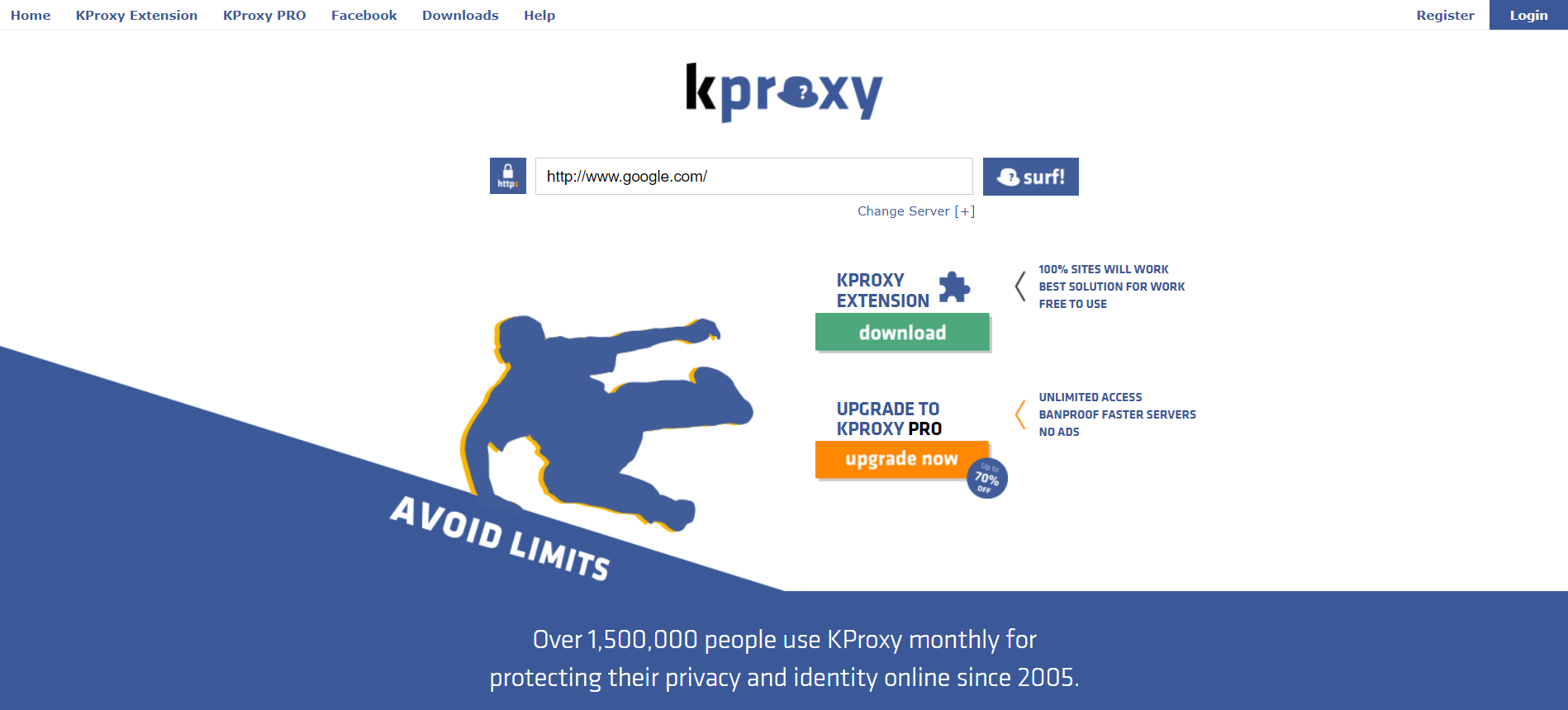 Kproxy is yet another browser extension that lets you enable proxy for free. You do not need an account to sign up. However, the free version is restricted to specific locations.
So, if you need to get rid of the limits, you can opt for the pro version.
The pro version has lots of liberty and options available to choose from the features in the pro option are so secure that you can easily browse many restricted sites all over the world.
You can simply log in to the pro version at a very nominal cost and browse through it.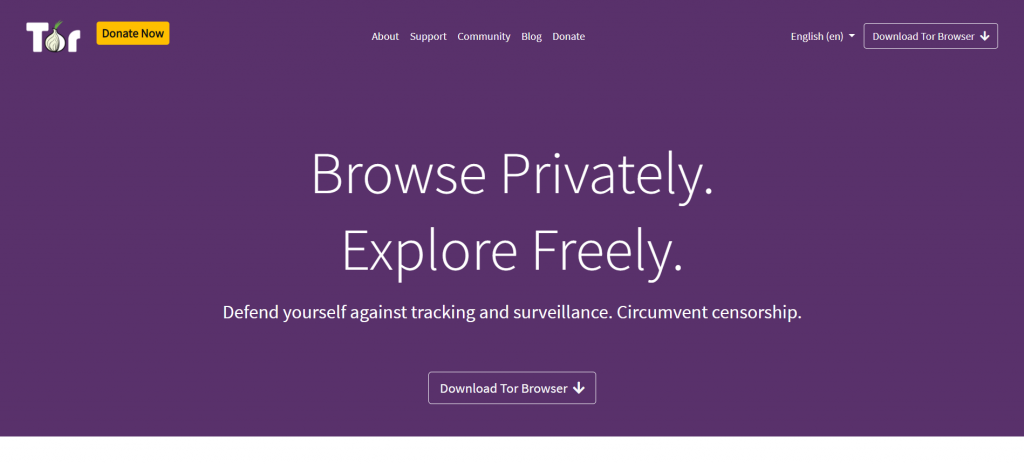 One of the most powerful solutions to cloak your original internet identity is to use the Tor browser or the Tor network. Tor browser is a customized version of Mozilla Firefox with all the privacy/security features out-of-the-box.
It can send multiple requests to websites from a variety of locations to prevent your original IP address from being tracked. While it is considered an effective method, it cannot replace your regular web browser.
The web pages will take a considerable amount of time to load up when connected through the Tor browser.
The Tor browser is available for macOS, Windows, Linux, and Android. If you want to utilize the Tor network as a proxy for your Android mobile, you can use Orbot.
6. Proxy Site

Proxy Site is a free web proxy service to privacy-concerned individuals who do not want any account creation or any other kind of registration or login.
It offers a bunch of servers of the US and EU to choose from. You also get the ability to remove cookies, scripts, and objects to enhance privacy while utilizing the proxy.
The ability to remove all these IP-oriented instructions makes it a recommended choice for most privacy-oriented users. It can send multiple requests to different locations from a variety of websites to prevent your original IP address from trackers and marketers.
7. Epic Privacy Browser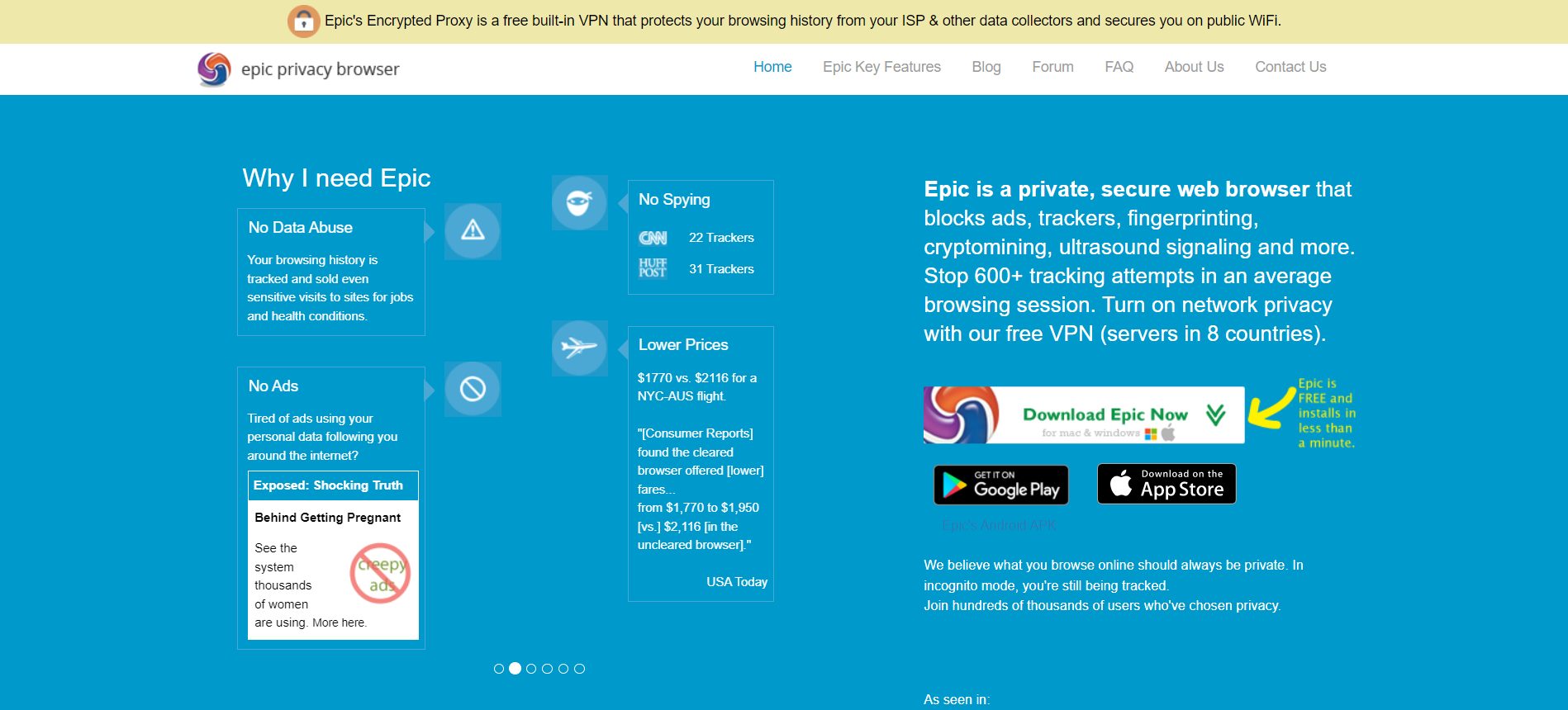 Epic Privacy Browser is an interesting alternative to mainstream web browsers that include tracking protection.
It also has a built-in VPN that you can enable when browsing. Interestingly, you also get some added perks like a video downloader.
It may not be the recommended solution as a daily driver, but this could be an option for temporary browsing needs where you require extra privacy. You can install it on your Windows/macOS systems or your smartphones.
8. Hidester Proxy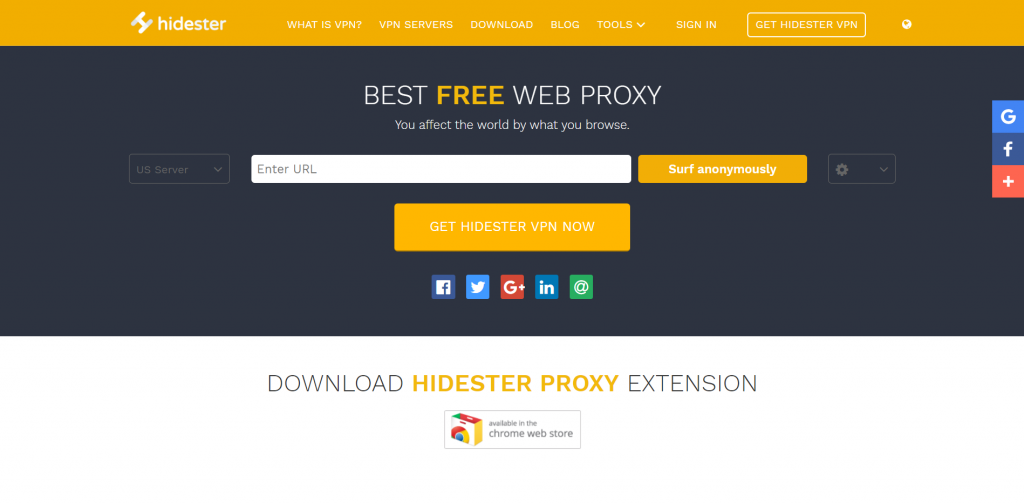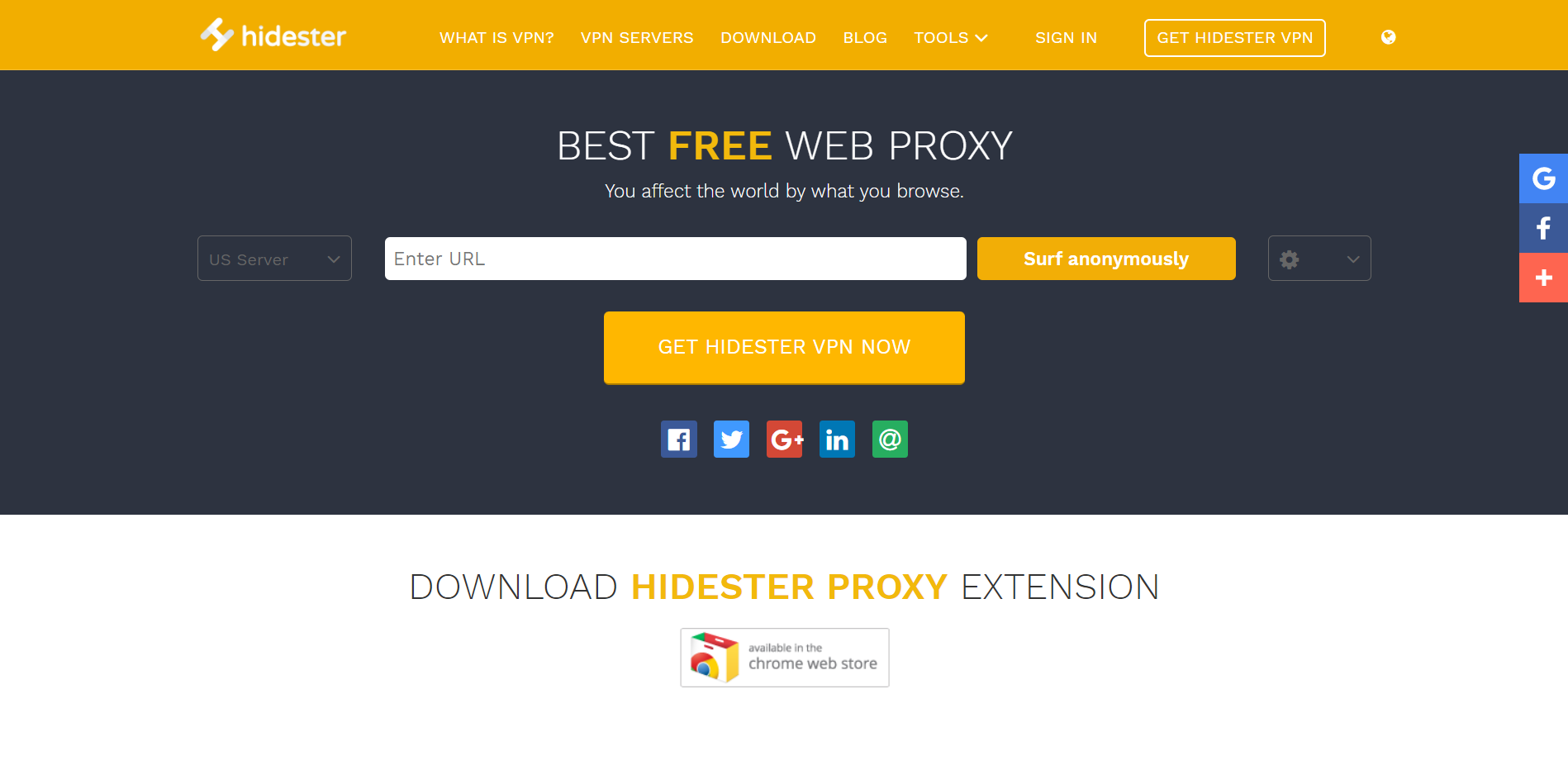 Hider Proxy is yet another useful free web proxy that gives you access to US and EU servers. Even though the number of servers is limited to just two, it works fine, encrypting URLs, removing scripts, and more.
Unlike some other web proxies, it also offers a Chrome extension if you need to use it. The chrome extension features make it user-friendly because of which it is preferred by many users.
Just because you can use a proxy extension on your favorite browser and visit all those websites which you wish to without worrying about restrictions or privacy issues.
9. Instant Proxies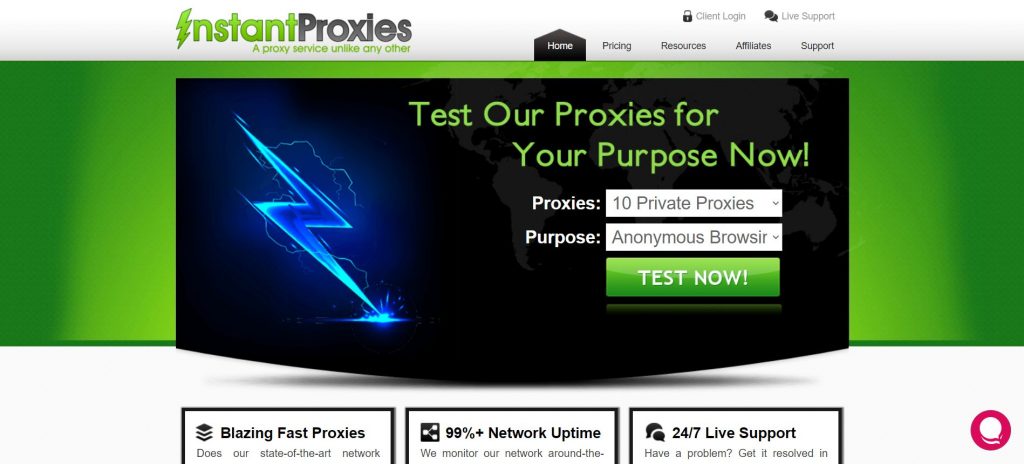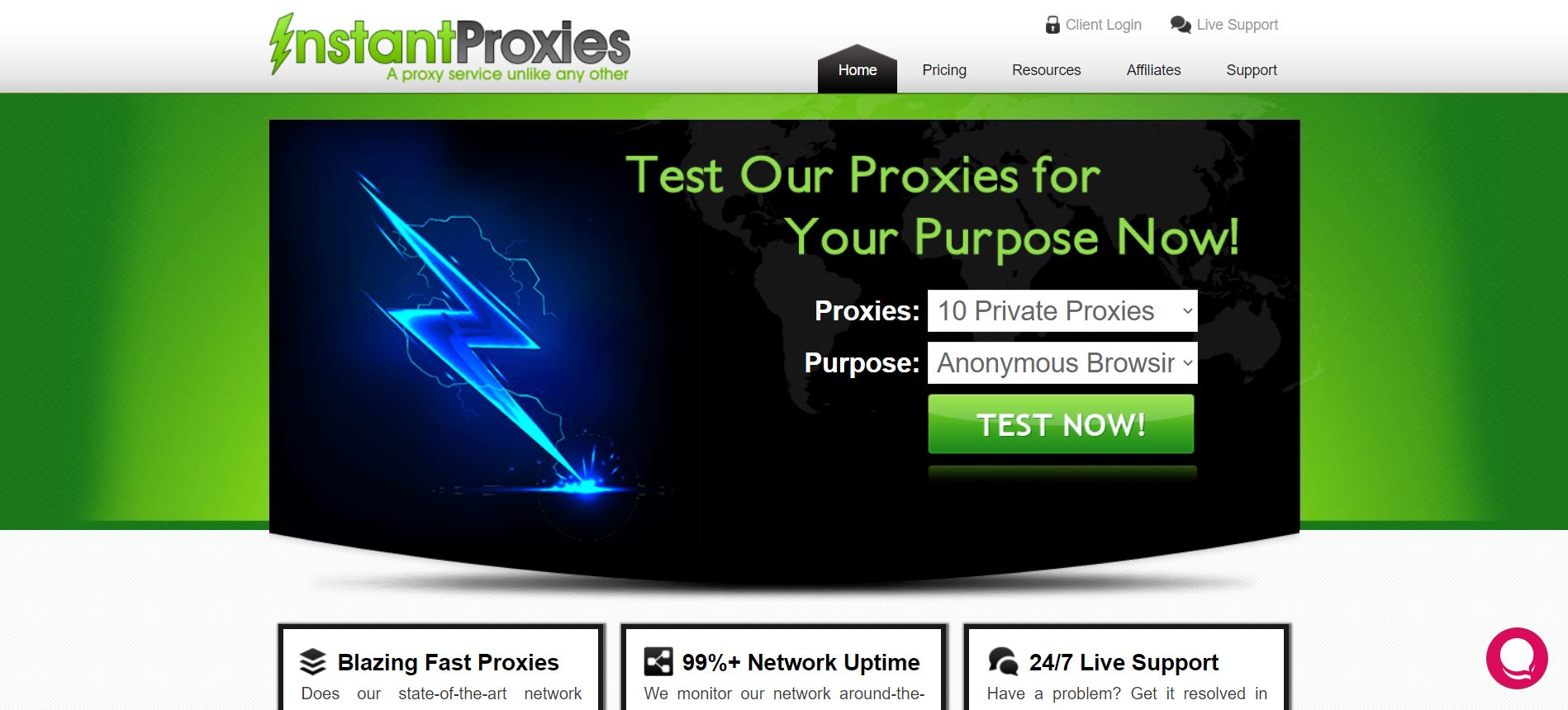 Instant Proxies is a paid proxy service that lets you test the availability of servers before choosing to purchase a subscription.
It starts at $10/month for ten private proxies, and you can pay for a custom order if you need more proxies. It also offers a support chat option to seek help. Considering it is a paid service with no trials available, you may want to do your research before opting for it at your own risk.
Since there is no free version available for its customer's experience, it becomes quite difficult to directly opt for a paid version, which makes it less popular among users.
However, it is nevertheless than spending to get a secure and privacy priorities proxy server.
10. NewIPNow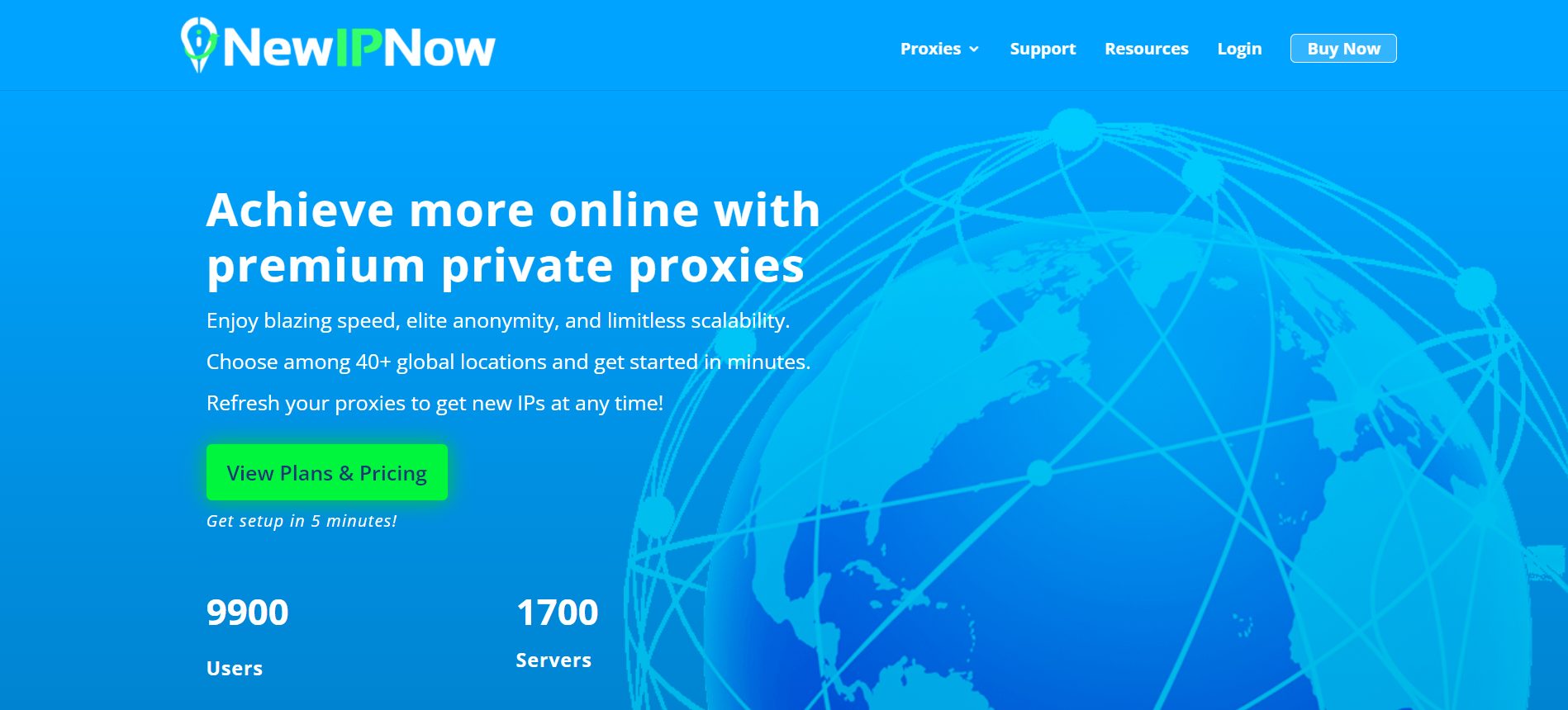 New IP Now is yet another premium proxy service with several locations, unlimited bandwidth, and options.
You can choose to purchase proxies for a certain server location or randomly across the globe.
As the name suggests it instantly changes your IP and provides you with a proxy IP address for your smooth proxy browser experience. You can also use it through a browser extension on your preferred browser.
Conclusion:
The easiest way to utilize a proxy would be through browser extensions and web proxies. If you need a complete solution, you can use a unique browser like Epic Privacy Browser.
And, if you need to use proxy networks for your business or commercial requirements, you may want to look at some paid options mentioned.
The proxy browser technique is the inexpensive one to get privacy online, however, you can also try VPN for better security which makes browsing more effective and enhanced.
Proxy browsers are highly preferred by individuals who are new to online privacy and want to browse through the restricted website in their location or prefer to hide them from online trackers who keep track of your IP to provide you irresistible offers as a part of their marketing technique.
You can easily rely on these proxy browsers for your first-time experience prefer to free proxy browsers and check the level of privacy and other features offered.
Later you can go for a pro version to take benefit of those features which are only available in paid versions of any proxy browser.
Also Read: