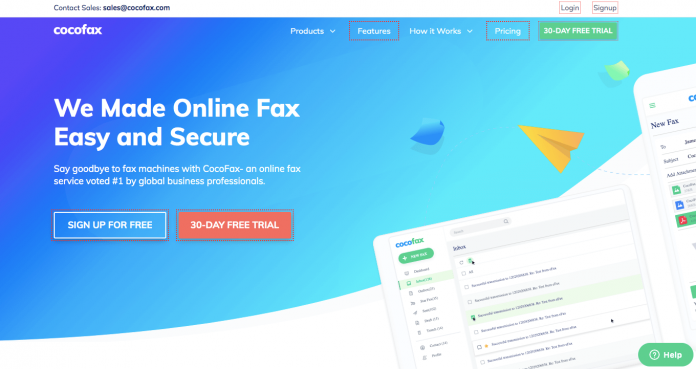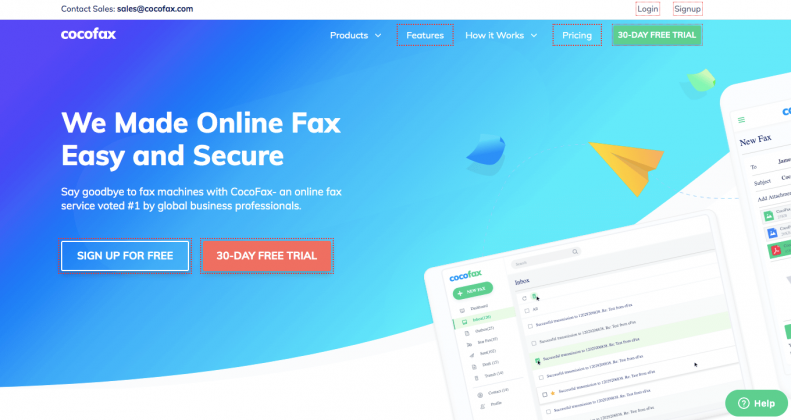 Faxing has been used extensively to send or receive documents over the past few decades. At present, a few people may think of it as a past thing, but with the evolution in digital technology, faxing has improved a lot. Nowadays, mobile phones, PCs, Mac, and other devices are used to send or receive the fax instead of typical fax machines.
 Modern faxing can be either in the form of an online faxing service provider or fax applications. These sources provide reliable and secure services as they allow you to send a fax without a phone line.
As they work digitally instead of traditional analogous faxing machines which work on phone lines. That is why many businesses, organizations, local companies, freelancers, and NGOs use faxing to transmit necessary information and share documents.
To send or receive the fax online, you need an online fax service provider, such as CocoFax. If you happen to read the review of CocoFax, you will get to know how efficient and reliable this service is. It has made the fax service relive and popular as well. You are no longer required to use bulky fax machines and spend hours composing the document and then scanning them in the fax machine to send it.
This article aims to provide here an essential guide on how you can send a fax without a phone line using some reliable online services and why faxing via phone lines is not functional anymore.
How to send a fax without a phone line?
When it comes to sending a fax without a phone line, it involves the internet and works opposite the traditional faxing. To send a fax online, you do not need to have a fax machine or fax modem. Instead, all you need is to have a mobile phone (iOS or non iOS), PC, laptop, or Mac, a secure internet connection and available online fax service provider.
It may sound like an email, but faxing online is a bit different from sending or receiving emails. It is because you can send the fax through your device, and the receiver will receive it on his fax machine. In contrast, when the receiver will reply, you will receive the fax on your device and be notified about it through an email notification.
No matter if you are using online services or have installed a fax application, you need to have an internet connection.
1. Send faxes online
To send the fax online, you need to have a fax number. This fax number is provided by the fax service providers only. CocoFax is considered as one of the best fax services to handle sensitive fax documents with great care. It does not only allow you to send the fax online instead receive, store, and save it permanently. Moreover, it is very easy to operate and compatible with all the devices.
CocoFax offers a wide range of solutions allowing you to choose any that is suitable and caters to all your needs.
2. Send the fax through CocoFax
If you want security and confidential shares, your information CocoFax is the best possible solution. It provides end-to-end encryption protocols to keep your data private and secure. To send a fax online through the CocoFax, follow the steps given below.
Go to the official CocoFax website and sign up. You will receive a fax number as soon as you complete the signup. This fax number is for a 30 days free trial period. As the free trial expires, you need to buy a subscription plan to use the fax number.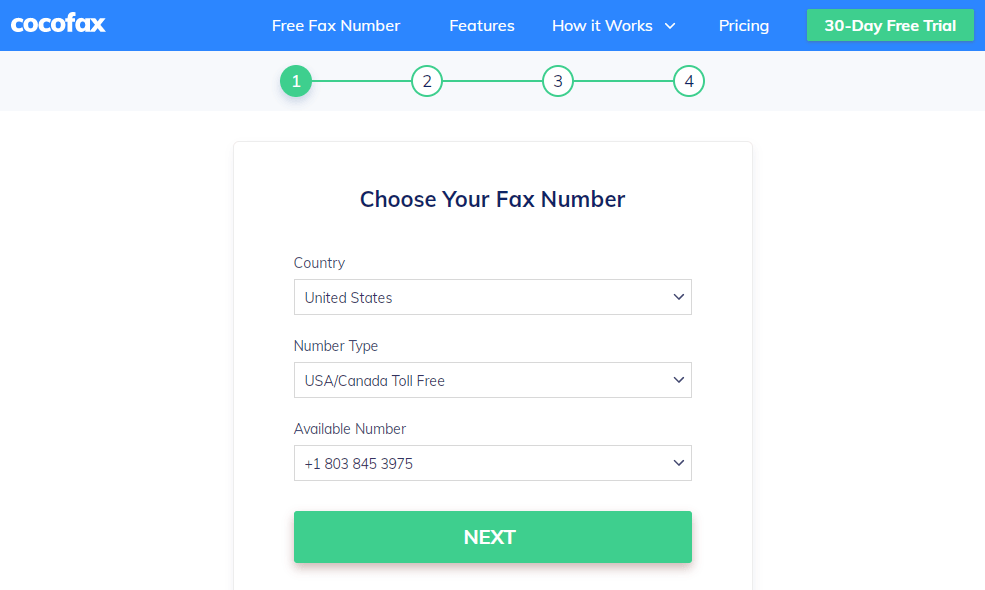 After you have signed up, click to compose the fax. Fill information in all the sections, upload documents, and send it to the receiver.
You will see a "save as draft" option next to "send." By clicking the "save as draft," you can save fax to use it later on.
Once your fax is received on the receiver's end, you will be notified through a notification or a push-up message. This notification will be added in the form of a detailed delivery report in your email box. Sometimes, if the fax machine is busy, your facts are not received on the other end.  If it happens with you, there is nothing to worry about. You can resend the fax by clicking on the "resend" option.
What are fax machines, and how do they work?
Unlike online faxing, which allows you to send a fax without a phone line, traditional fax machines used telephone lines to connect with the other machines and send the fax. They work on analog signals. Sending text through a fax machine is very much similar to a landline phone call. When you send the document, it travels in the form of signals on the telephone lines. As soon as it is received on the receiver's fax machine, it is printed out to read the information.
Why do people not like faxing through the phone line?
There are numerous reasons behind it, some of which are listed below.
First of all, you are required to have bulky fax machines which are not portable at all. Moreover, they require regular maintenance and can be costlier.

To fax the document through these machines, you need to type it manually and then scan it in the machine to get the soft copy, which is supposed to travel over the telephone line. This is not only hectic but also wastes a lot of time.

 

You cannot turn off your fax machine, unlike the new fax services. Your fax machine is not active, you will miss the fax. On the other hand, online faxing services allow you to save your incoming documents in the inbox, no matter if you are online or not.
Conclusion
Phone line faxing is not only complicated but also wastes money and time. If you opt for an online fax service such as CocoFax to get your job done, you will not only save your time, but also enjoy the best experience online. This app is just right for the needs of businesses, small organizations, personal, and house brands.