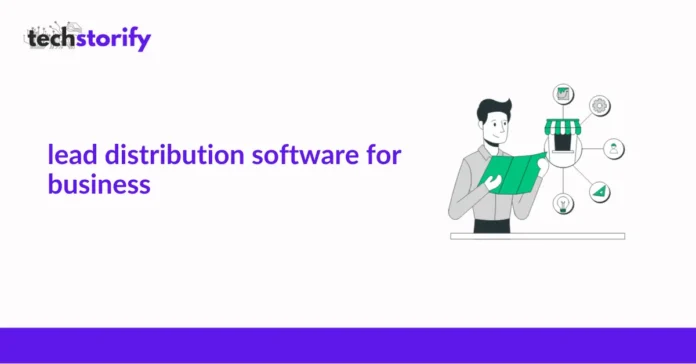 The ever-growing competition for customers leaves you around five minutes to capture your leads before they're gone. Luckily, as tough a challenge as it is, you can make the most out of these 300 seconds with the help of lead distribution software.
Phonexa's lead distribution software routes consumers in real time to the product or service they are looking for based on the distribution criteria. Integrated with Phonexa's suite of automated performance marketing solutions – LMS Sync, Cloud PBX, Lynx, and more – lead distribution software creates a bulletproof lead management ecosystem that accounts for each click, call, and conversion.
Read on to learn everything you need to know about lead distribution software.
What Is Lead Distribution Software?
Whether you generate leads from ads, website forms, email, or elsewhere, lead distribution software categorizes each lead and then routes them to your sales department or an external buyer. Likewise, when selling leads, the software considers the buyers' and sellers' requirements, such as the number of leads to buy or sell, price per lead, exclusivity, and more.
Lead distribution software like Phonexa provides:
Real-time routing

. Automated software distributes leads in real-time to retain the high intent in your leads upon reaching a sales representative. At the same time, you can choose to distribute your lead instantly or wait for a relevant internal or external agent. 

Customizable distribution

. Regardless of the depth of integration, lead distribution software enables data-driven custom distribution, allowing you to choose different destinations for different lead criteria (for example, directing exclusive leads to your internal sales department while selling the rest).

Optimized forms

. Lead distribution software includes customizable form templates, so you collect data based on your and your partners' needs and wants.
The features may differ depending on the software, but the end goal is always to send the consumer on a conversion path.
The Most Popular Lead Distribution Methods
Depending on the size of your business, your marketing campaign, and what your partners need, you can configure your lead distribution based on the following:
Location

. Location-based distribution makes sense for insurance, real estate, and many other businesses. For example, consumers interested in flood insurance in California will likely want to speak to agents from California, not other states.

Performance of sales reps

. Sending leads to top agents is a viable way to grow your bottom line as long as you ensure a proper balance between well-trained and aspiring agents.

Availability of sales reps

. Connection based on the availability of sales reps instead of the relevance of distribution reduces the wait time. In most cases, it makes sense to combine availability and relevance for the best match (otherwise, you will likely face reputational risks).

Choice of the advertiser or sales rep

. Creating a pool of leads is a way to put agents in the driver's seat of distribution. Agents will likely choose the leads they can convert, leaving some leads unattended and devalued over time.
There's no universally used lead distribution method. More often than not, it's a combination of several methods that produces the best result.
Ping Post Lead Distribution
The Ping Post lead distribution method – such as the one used by Phonexa – deserves special attention for the substantial profits it can generate for publishers and advertisers.
Here's how the Ping Post distribution works:
Qualified leads create a market

. The creator of the market – the party that uses the software – may custom-set the qualification criteria to allow only specific consumers into the pool while eliminating duplicated and fraudulent leads.

The best buyer receives the offer

. All things equal – relevance, price, number of leads to buy or sell, etc. – the best buyer is the highest-bid buyer.

The unsold leads are offered to the next best buyer

. If the highest-bid buyer doesn't need all the supply of leads, the next best buyer receives the offer, and so on, until all leads are distributed.
The brilliance of Ping Post distribution is that it effectively serves the interest of buyers, sellers, and consumers, as all three parties are better off after the deal:
Advertisers get qualified leads at the price they want. As an advertiser, you can choose the price range, the number of leads you want to buy, the qualification criteria, and more to make sure you get what you pay for.

Publishers get their payment while matching leads with relevant buyers, which allows them to maintain their reputation.

Consumers get a smooth customer journey leading to a high-quality product or knowledgeable sales agent, which benefits both publishers and advertisers.
Automate Your Lead Distribution With Software To Convert More Leads
Automation is king in today's online business, as it's impossible to handle big data manually with the required accuracy. Lead distribution software will improve the customer journey and allow you to scale, increasing your brand loyalty and – together with other vital components of your lead management system, such as lead tracking and analytics – growing your bottom line.