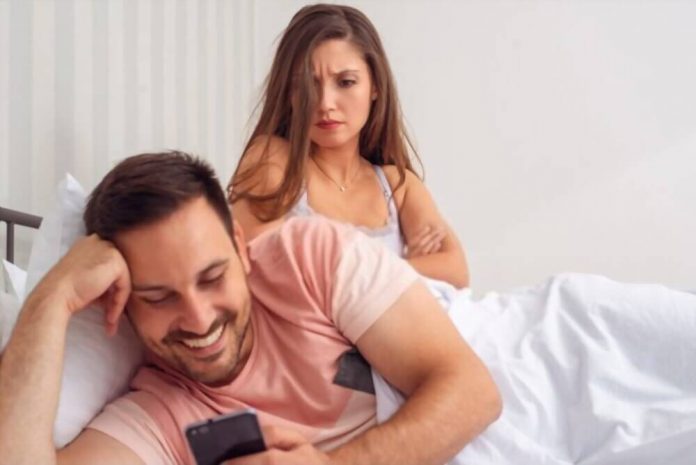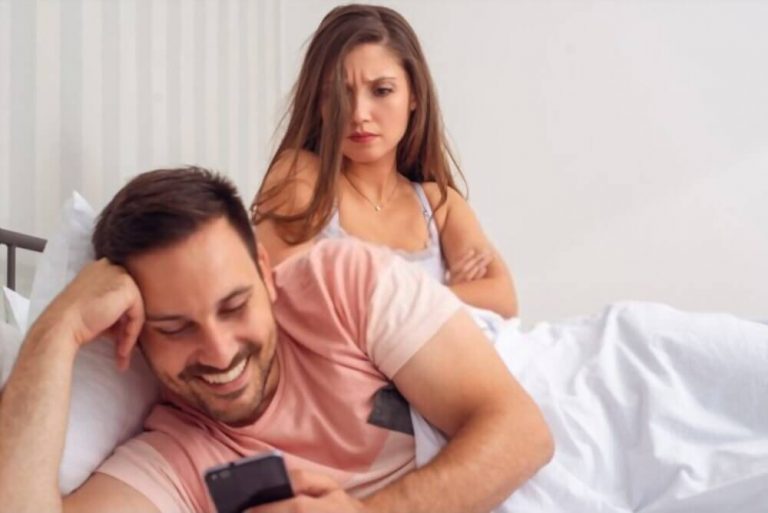 It is no secret that our cell phones store our most sensitive information. So, it stands to reason why you are looking for information about your husband's whereabouts and activities. You want to be updated on all their incoming and outgoing texts.
Probably your husband is rich, and you want to spy into his transaction messages. He might not be spending money on you, so you want to know if he sends money elsewhere.
Most wives who want to spy on text messages need a spy app that doesn't require possession of the other phone. Maybe you want to find out about a potential affair. Below we are going to discuss the world's most recognized app for spying text messages.
Part 1: Spyier- The Best Text Message Spying App Without His Phone
Spyier is a text message spy software that millions of users have experienced all over the world. It works by remotely accessing text messages and extracting them from the phone you are monitoring. Interestingly, it has more than 30 useful features in it.
It needs no rooting or jailbreaking. This is because of its unique cutting edge technologies. In Apple devices, it works with iOS 7.0 or later, while in Android, it's compatible with version 4.0 and above.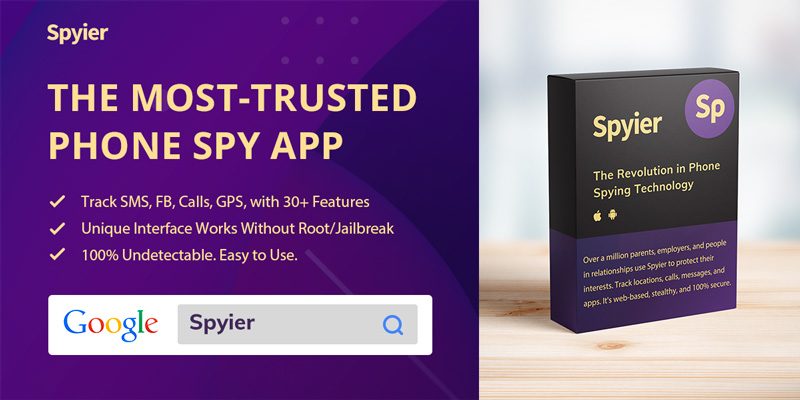 The web-based dashboard blends with all devices and is user friendly. You can view the text messages from anywhere in your online account as long as the internet is working correctly. Furthermore, it does not drain much battery.
The good news is that Spyier works in stealth mode. Meaning your husband will be in the dark of what you are doing. All you need to do is choose the 'hide application' option. Its undetectability and level of security and anonymity gives you an upper hand.
The messages are typically viewed on your cellphone or any device. Texts are shown to you with the date and time the SMS was delivered along with the complete message contents.
You can also see the telephone number from which the message came and to which it was sent. Pretty scary and cool at the same time, a text spy app can do so much and cost so little.
Most likely, you may also be wondering, "Can someone read my text messages from their phone?"
For old and deleted text messages, Spyier can recover them from the mobile device if it's an iOS. If your husband deletes the texts, the app will capture it and show you.
In iOS, you only need the iCloud credentials of the targeted phone. Verify it on Spyier's main website without any download or installation, and you are good to go. For Android, you need to install it on your husband's phone only once.
You should note that this is the only time you will touch his phone.
The information you acquire is safe from unauthorized access. This is because the app syncs the data instead of storing it. It is only you who will be seeing whatever is going on
Also, Spyier can spy all incoming and outgoing calls, location, and social apps. You get all this information in one package, which is very cost-friendly. Now let us see how to spy using Spyier in less than 5 minutes.
Part 2: How to Spy on Husband's Text Messages Using Spyier
What You Need
A stable internet connection
A working email address
In Android devices, the version should be 4.o and above. For iOS Spyier is compatible with 7.0 or later
Steps to Start Spying
Step 1: Go to Spyier's official website and sign up for a free account using an email address and a password. After, choose the OS of the targeted phone to proceed.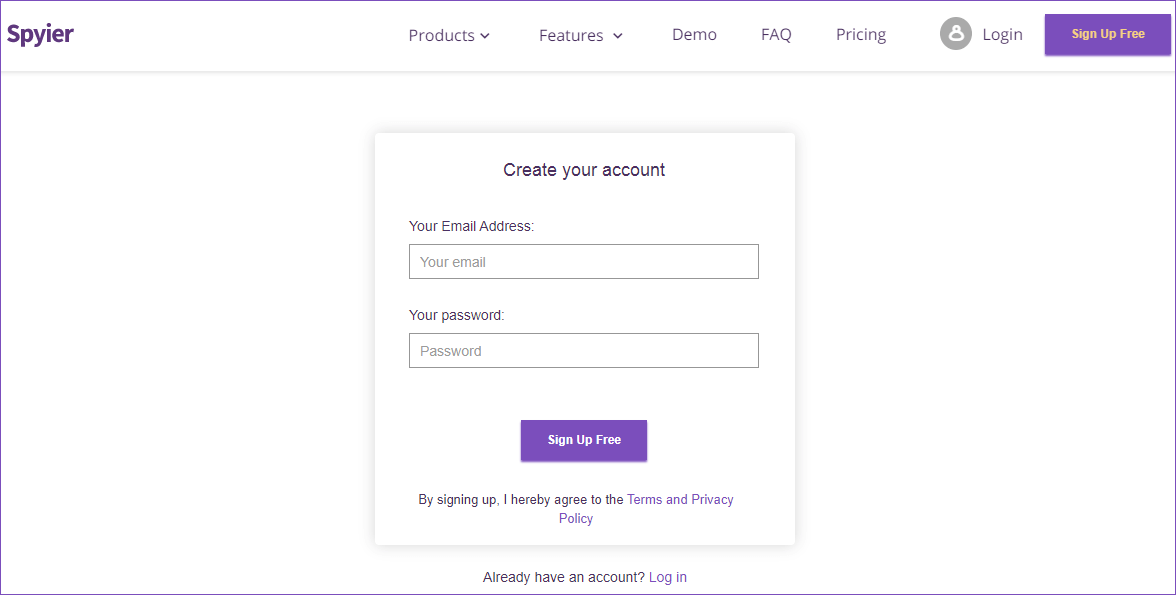 Step 2: Get a subscription plan for your targeted phone. You will receive an email containing the confirmation details. In Android, it will include a download link.
Step 3: For Android phones, use the download link to install Spyier once on your husband's phone. Make sure you activate stealth mode. After that, finish up the installation and log into Spyier using another device.
Step 4: In iOS, log into your account and verify the iCloud credentials after the email. Then choose the device being used and wait for iCloud and Spyier synchronization.
Step 5: On re-accessing your account, you will find a web-based dashboard ready to reveal all the information you need.
If you want to see your husband's texts, click on the Messages and iMessages to see what he is doing.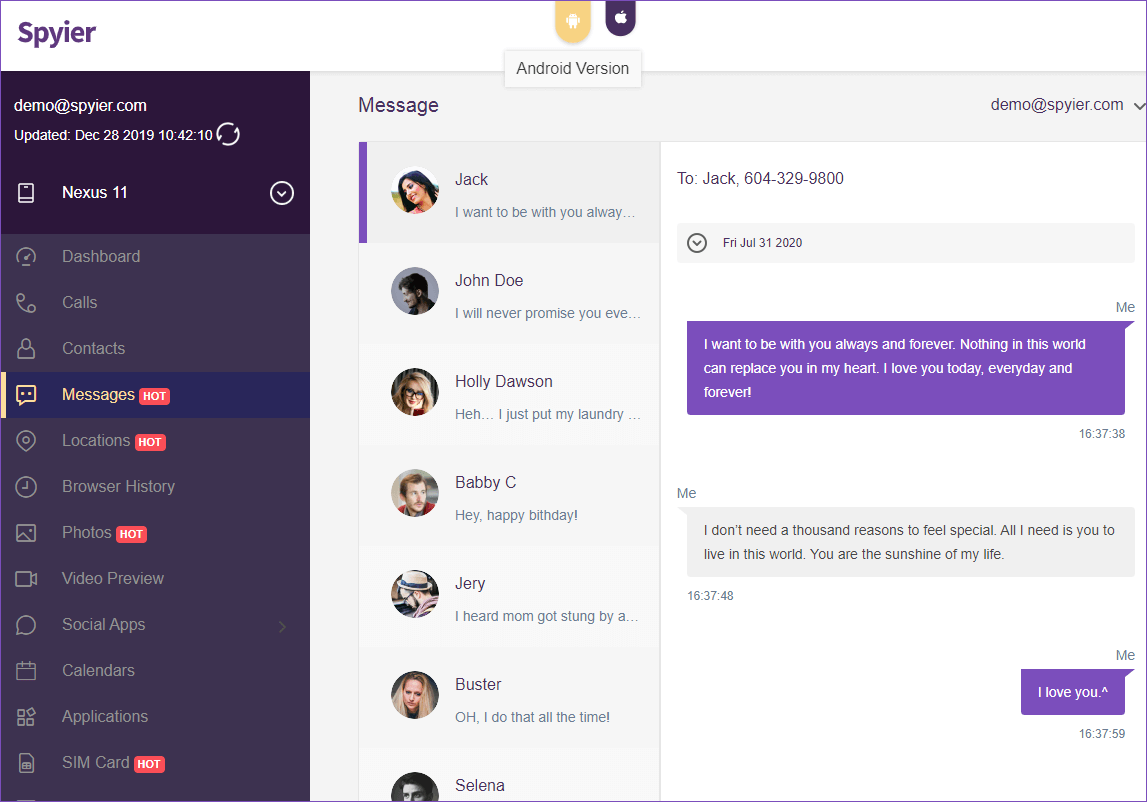 Part 3: What Makes Spyier The Best Text messages Spying Tool?
No rooting or jailbreaking needed for Android devices
Quick and easy to set up
It works in stealth mode so your target will never find out about it
It has an excellent customer support
It has a web-based interface for remote access
Little or no battery drain
No download or installation for iOS devices
Occupies less than 2MB in Android devices
Has more than 30 features in one package
Real-time updates in your online account
You can uninstall remotely through the online dashboard
Conclusion
We have seen how Spyier can be used to spy on your husband's cellphone without his knowledge. It has been featured in prominent media outlets such as Tech Radar and PC World. So, you can rely on it to get you the information you need.
Your husband could be one of the tech-savvy ones. However, Spyier is invisible, which means he will not be suspicious about what he can't see.