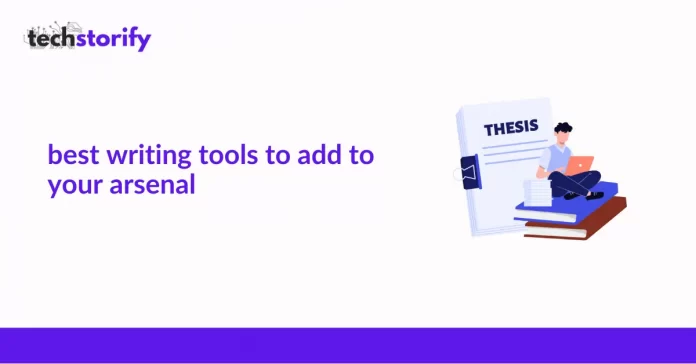 If you're a writer, you may have heard of Scrivener, one of the most popular word-processing programs. This tool helps you organize your writing, research, notes, and thoughts into a single document. Unlike Microsoft Word, it's more like a digital three-ring binder that keeps everything in one place.
Writer Tools I Recommend
1. To Doist
Todoist is a task management tool that allows writers to create tasks and assign them to other people.
It also allows them to set due dates for jobs, which can be helpful when a deadline approaches.
Users can also create sub-tasks, smaller versions of more significant studies. These tasks contain the same attributes as their parent tasks and can be nested up to four levels deep.
Todoist is not specifically designed for writers, but its functionality is excellent. It offers a web interface and mobile app and syncs between the two.
You can even upload files and record audio. It is only $3 per month for a basic account.
2. Marlowe Pro
Marlowe Pro is a great writing tool if you want to write faster. Experts from essayswriters say that it helps you keep track of ideas and organize your notes into different categories.
You can easily categorize your writing notes by topic, characters, and plot points to find the elements you're looking for.
The app also has a built-in writing coach that gives you feedback, suggestions, and advice.
It works with your manuscript by analyzing the turning points and the narrative arc. It can also analyze your book based on patterns.
These patterns reveal the primary conflict, central plot arc, and resolutions.
If your book has more peaks than valleys, it will be more engaging for readers.
3. Ulysses
Ulysses is a simple writing tool aimed at simplifying your work. The simple interface lets you write without distractions.
The toolbar is limited to a few buttons, and you can export your work in various formats, including HTML and plain text. You can even add images to your projects.
The program is not only powerful, but it is also easy to use. Its features help you set goals and keep track of your work.
A backup option prevents your work from being lost due to technical issues. It saves every word and even includes an option to restore any deleted ones.
You can import research materials into Ulysses, but Scrivener offers more flexibility and a more comprehensive research menu.
Ulysses is also compatible with Dropbox, allowing you to share and access files across multiple devices.
4. Focus Writer
Focus Writer is a writing tool for Windows PCs that provides a minimalistic writing environment free from distractions.
The app features a white page with no tabs or buttons and hides your PC's clock when you're in full-screen mode. It also offers to spell-check features and is customizable.
FocusWriter also allows you to set a daily goal for the number of words or time you spend writing.
You can also choose to have your text appear in a different font or color. You can customize your fonts, colors, and background picture. It also has a timer that reminds you to write.
Focus Writer is easy to use and supports multiple platforms. You can customize the program to suit your style and make it look the way you want.
Many people started using Microsoft Word as their default writing tool, but it was never designed for writing.
It's focused more on publishing, including inserting images and laying out a document.
Focus Writer is a writing tool based on paper, while the word is more geared toward layout. It's easy to use and doesn't convert to HTML.
5. Notion
Notion is a software program that can help writers organize their writing and keep track of their progress.
It allows users to create lists of tasks, assign responsibilities, and set calendars. The system has many advantages over spreadsheets and is very easy to use.
It also helps writers stay on track by giving them an idea of when to complete a project.
Notion is designed for collaborative use, which can simplify your work. It also clearly defines the roles and responsibilities for each status.
But it is important to note that Notion isn't dedicated writing software, so you may want to consider using a writing tool that was built for writers.
Also Read: Workplace Collaboration Tools That Benefit All Your Employees