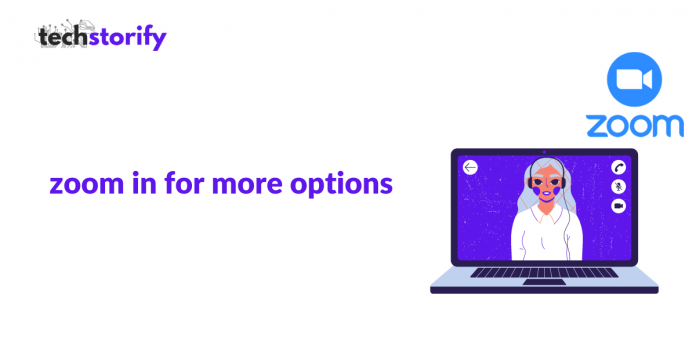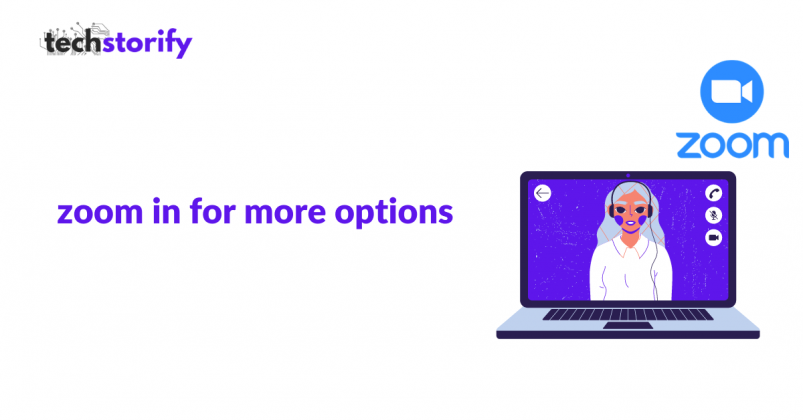 Looking for a Zoom Alternative here? Read this detailed list to find out the best alternatives to Zoom in 2020.
Video conferencing is the need of the hour today. Most importantly, during the time of COVID-19. One of the most popular video conferencing tool is Zoom. 
Zoom was considered as the new trendsetter for most of the video conferencing apps soon after the COVID-19 lockdown in most of the countries. However, it was also reported that Zoom had some loose ends such as the security feature. 
Most of the participants and users had reported security hacks and vulnerabilities during the video conference. Later on, Zoom did regular updates and enhanced its security features such as Two-factor authentication, AES encryption and GDPR compliant. 
But, what features made Zoom as one of the most popular video conferencing apps during this COVID period. 
Why Zoom Alternatives?
Zoom had nothing special and they only did some great marketing which most of the video conferencing apps did not. Zoom recorded an average of 200 million video conferences on its platform.
This made the video meetings a bit slow and also increased the risk of security leaks.
There are still some common issues and some complex problems which user face during video conferencing with Zoom. 
Despite the features such as Screen sharing, green background, Whiteboard, and zoom recording sessions, it is still considered risky for some.
If you are looking out here for some great Zoom alternatives to try in 2020, we have compiled this list with features of each conferencing tool. 
Best Alternatives To Zoom That You Must Try 
1. Google Meet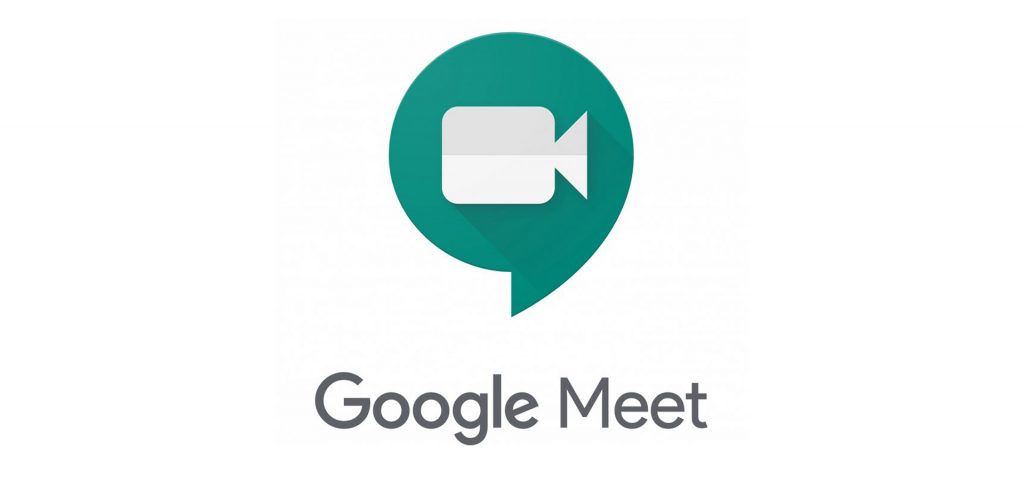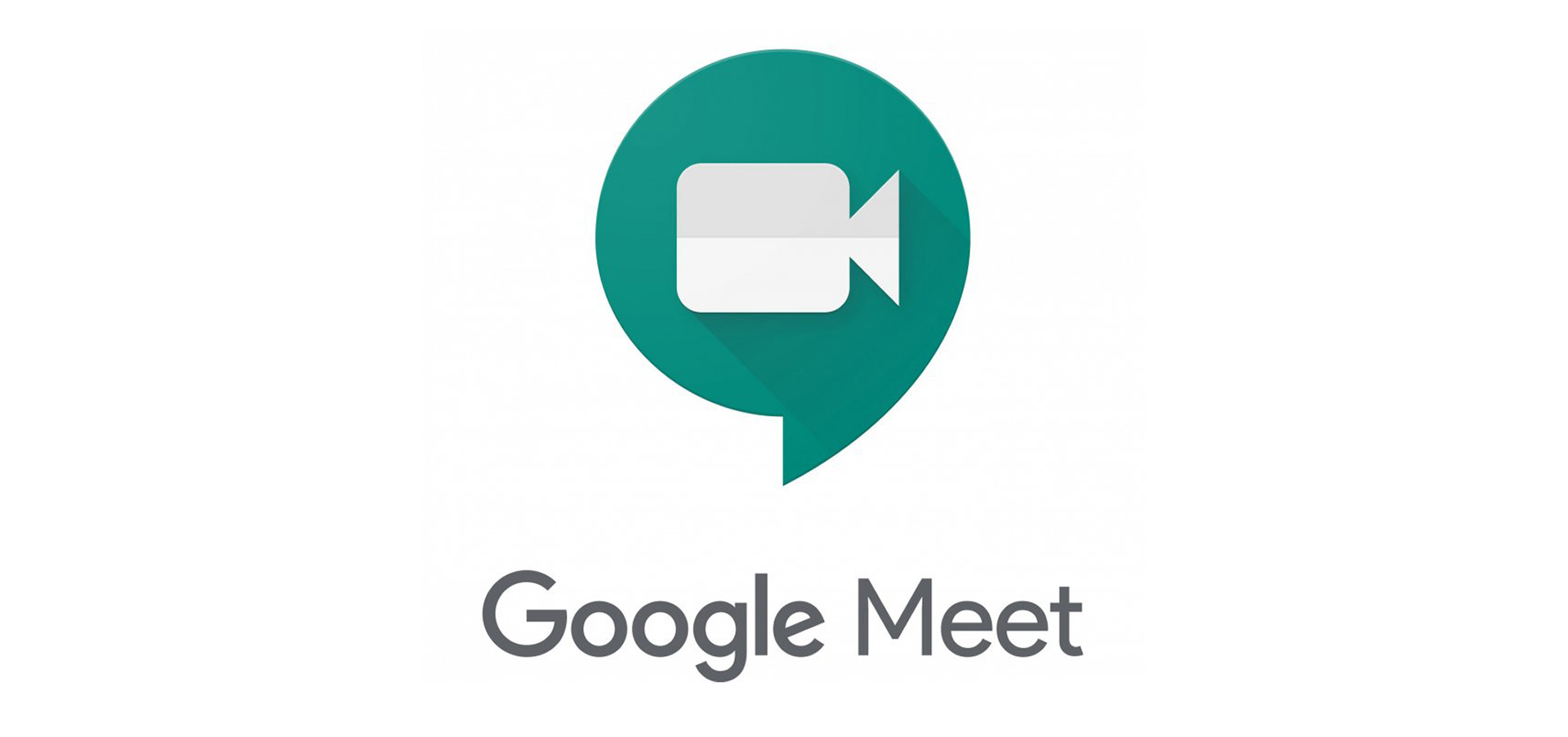 Google Meet is considered as a free replacement to the Zoom video conferencing app. It is powered by Google and integrates seamlessly with your G-suite organization.
Most of the companies use Google Meet for scheduling interviews or meet so that it can be updated on the Google calendar simultaneously. 
You can have up to 100 participants during the video conferencing. Moreover, Google meet has the same screen sharing features as that of the Zoom app. 
You can share the entire screen, a window or a single chrome tab as you wish to. Google has also announced that users can have a video conference for an unlimited time period until September 30, 2020. After September 30, there will be a 60-minutes of the cap in each video conferences. 
Pros:
Google Encrypts video conferencing feature

Supports every device and every browser such as Chrome, Firefox, and Opera. 

Live Captioning feature for making notes

Integrates seamlessly with any Google app. 
Cons:
Unable to send multimedia documents

No Whiteboard feature
2. Skype Meet Now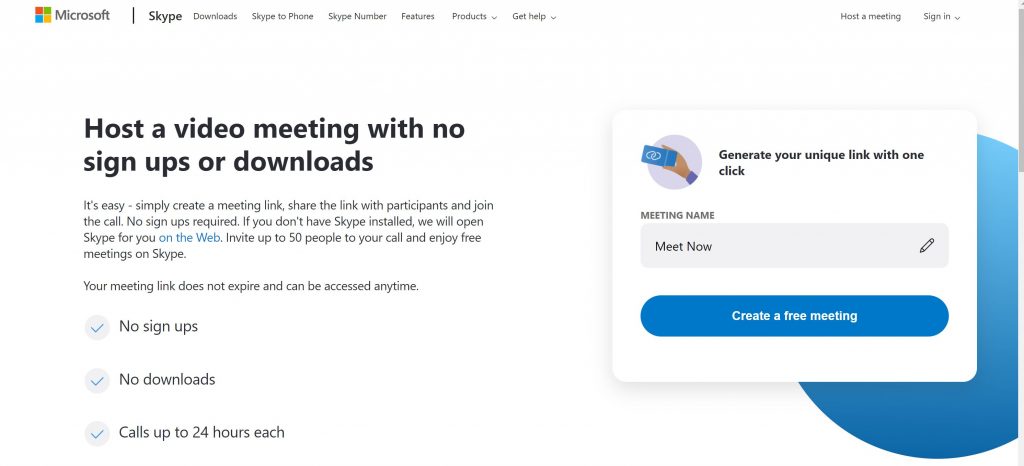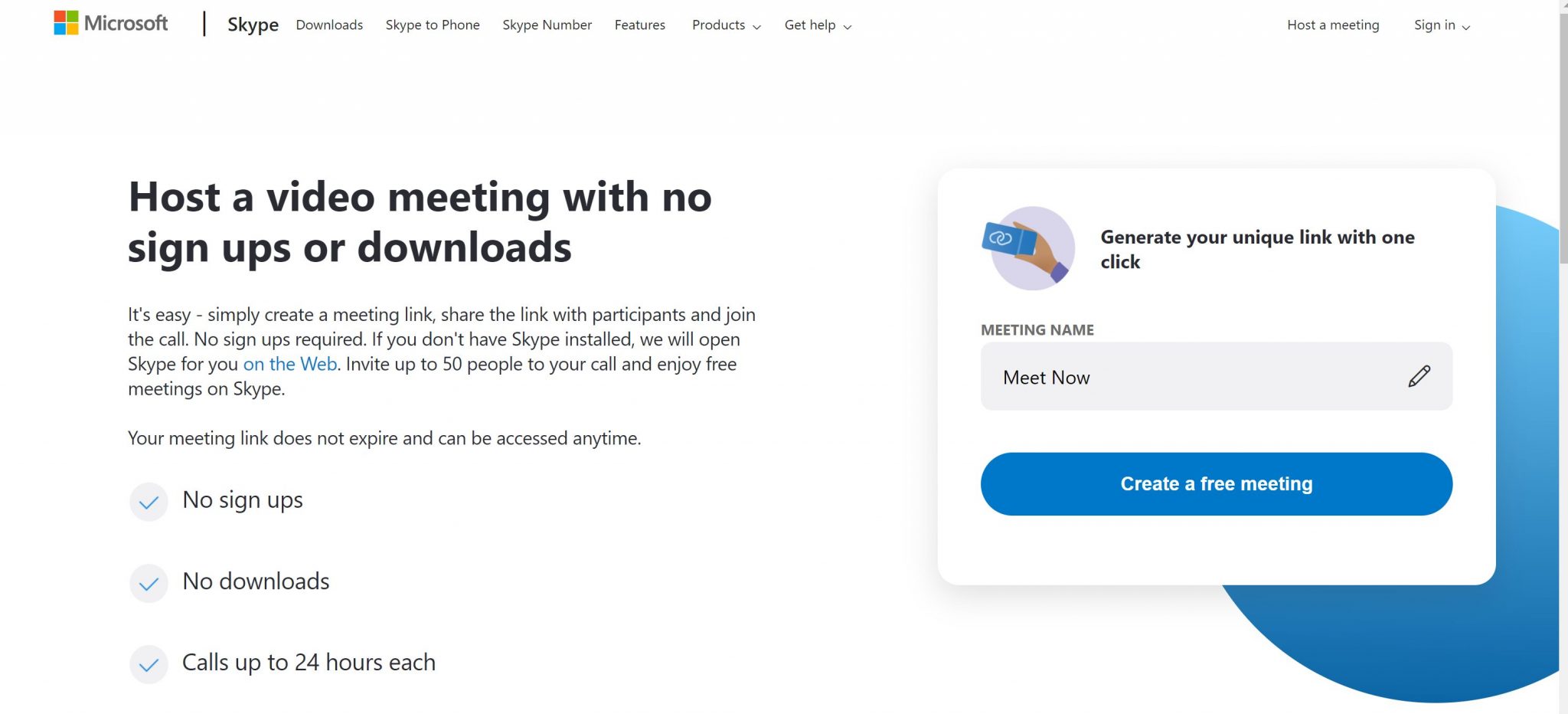 Powered by Microsoft, Skype is one of the oldest video conferencing apps for personal use. For business purposes, Skype has launched a Zoom alternative version called Skype Meet Now. 
It has various cool features that would suit your professional conferencing to any part of the world. Just like Google Meet integrates with G-Suite, Skype integrates seamlessly with the Microsoft Outlook to let you join the meeting using any device. 
An advantage over Zoom and Google Meet is that the video capping time is much longer here. With Skype Meet Now, you can have a meeting for up to 4 hours. 
Pros:
Background Blur Option

Screen sharing and mic muting options

No ID Required for joining

You can also call into phone lines or Skype phone number
Cons:
Screen sharing could be more flexible

No more than 50 participants allowed. 
3. Microsoft Team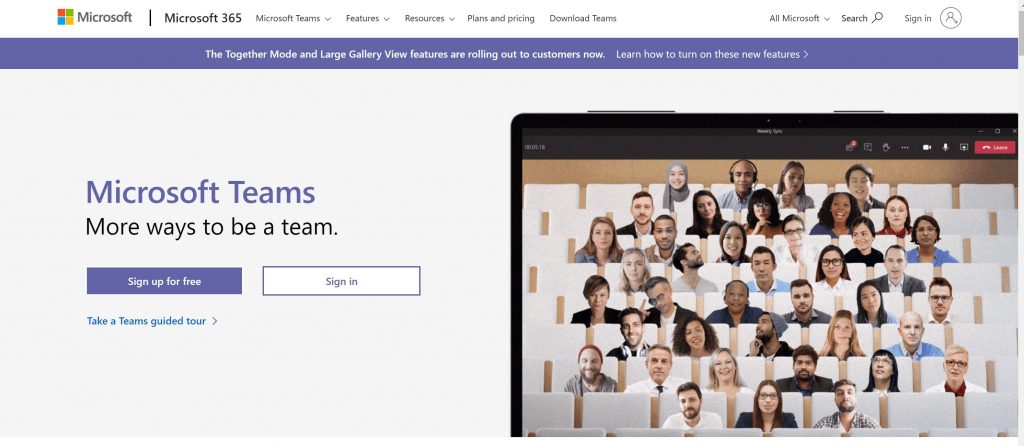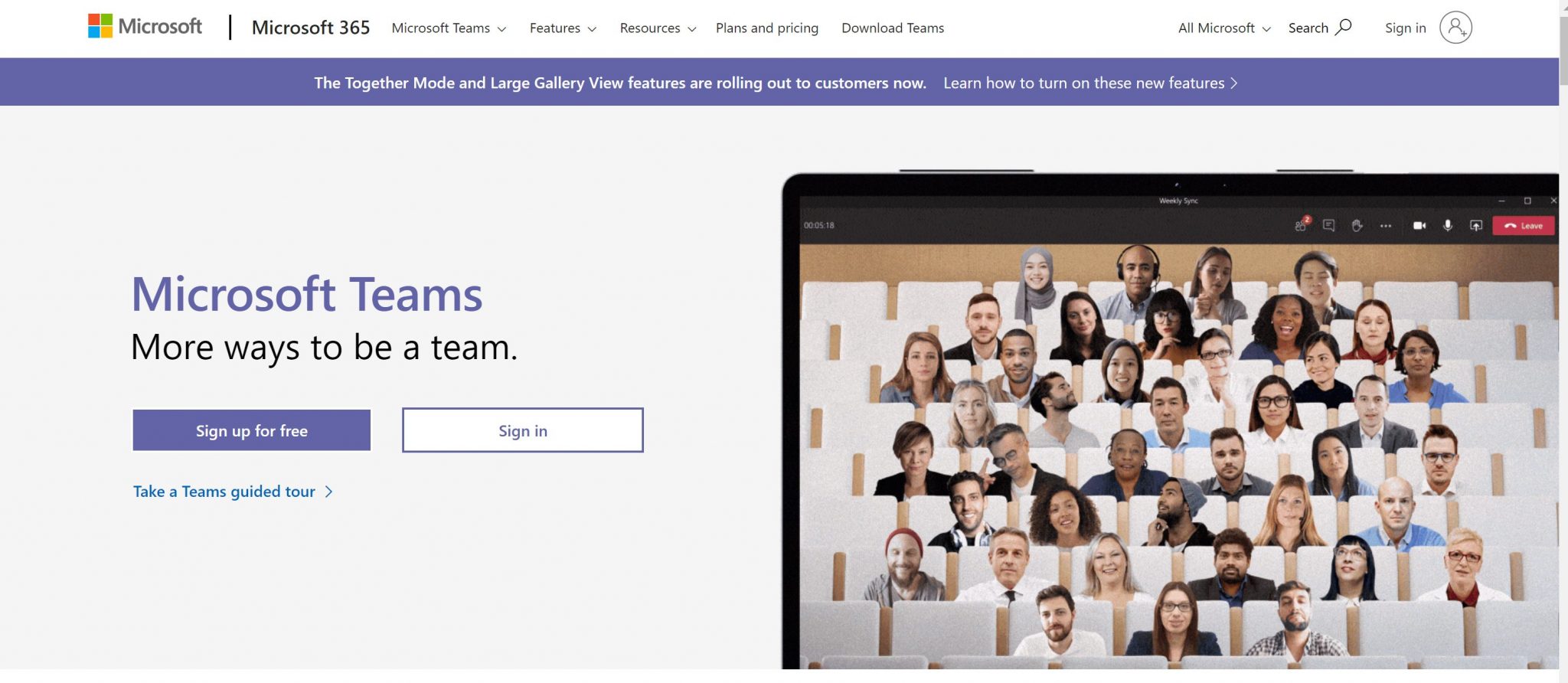 Microsoft Teams is one of the best alternatives to Zoom if you have a large organisation. The reason is that it can store everything on its interface and arrange the files, store, and add various participants in a single meeting. 
It is a good option if you are looking to chat, call or get in touch with your large team. Teams have a free plan for six months. 
After six months, you will have to pay $5 per user per month. 
Pros:
Blur Background 

Up to 300 participants allowed

You can join using Office365

Recording function for every meeting

Share files in any format. 
Cons:
No Screen sharing

No easy way to reply to messages
4. GoToMeeting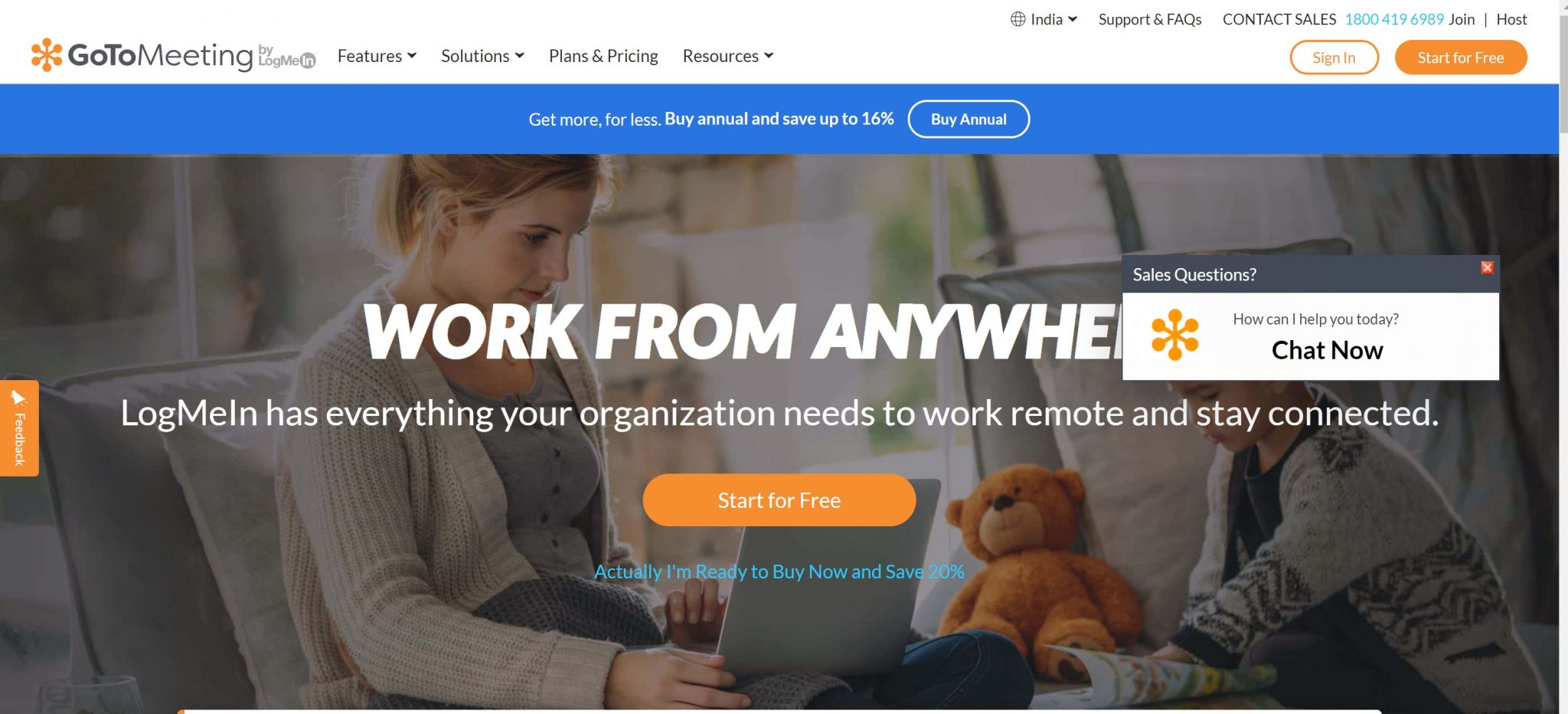 GoToMeeting is considered one of the best Zoom alternatives in 2020. It is best suited for large enterprises and corporates. GoToMeeting is a free virtual conferencing app that comes with a plethora of features such as the ability to record meetings and quick screen sharing. 
GoToMeeting has various other solution such as GoToWebinar for conducting online webinars. If you are a small team and need no advanced features, GoToMeeting is not what you are looking for.
Pros:
Transfer mouse and keyboard control

File sharing and collaboration tools

Record meeting anytime and share it with team 

Even the basic plan allows 150 participants

Integrates seamlessly with Office365 and Calendar

You can view up to 25 participants at a time.
Cons:
No webinar feature here

Uses higher bandwidth
5. Eyeson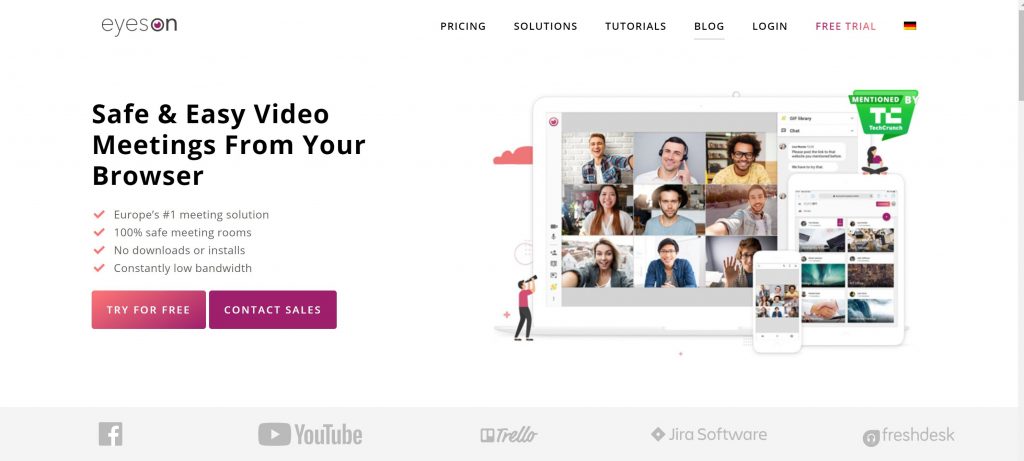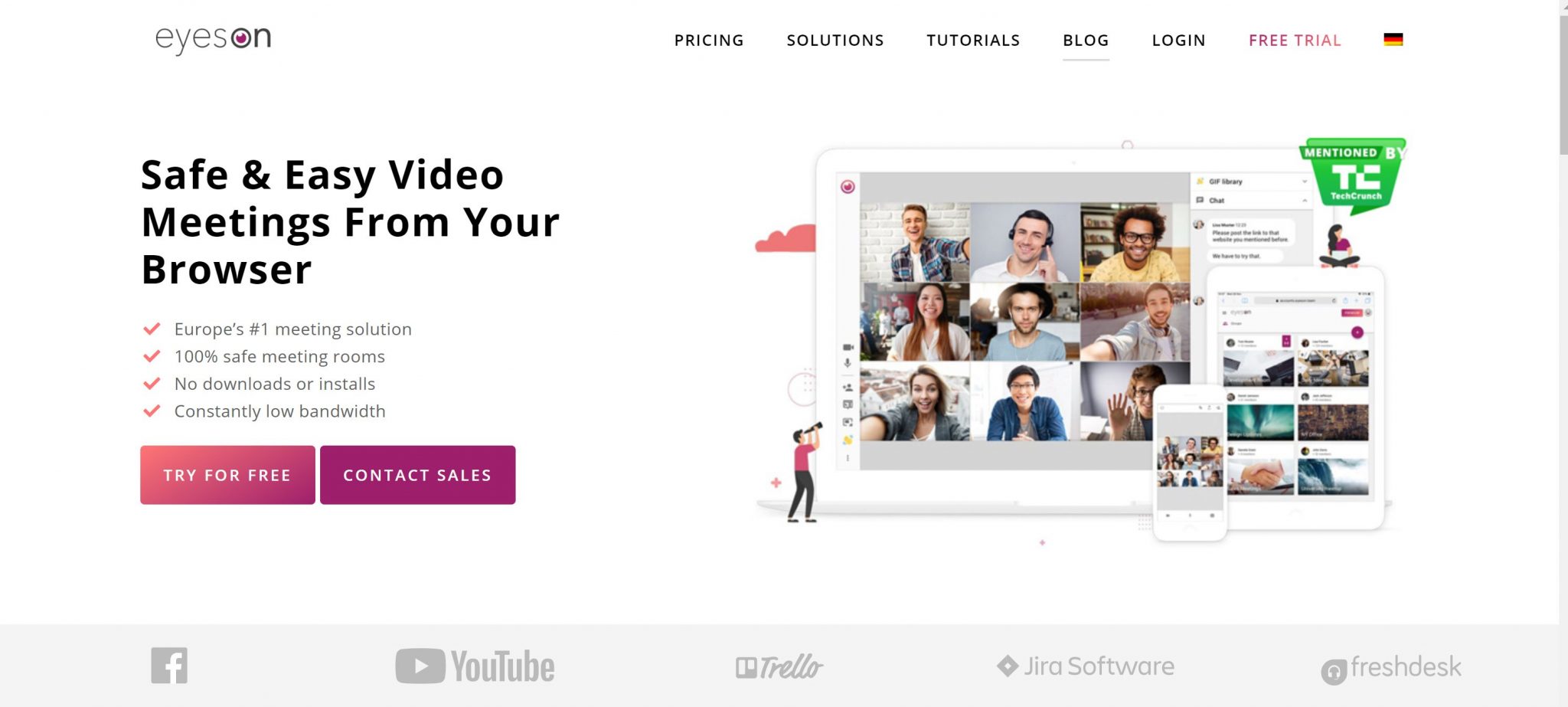 Eyeson is a cheaper alternative to Zoom and it is considered a safe and easy to use the virtual conferencing app. However, it is a prominent video app in areas of Europe and works well for video meets in Europe. 
It is a cloud-based video conferencing tool and does not require you to install the app. You can start the meeting by just sharing the link with the participants. 
The best thing about Eyeson is that you can stream your video call on channels like YouTube and Facebook. The participants can share PDF or images with attendees with a click. 
Pros:
Create multiple meeting rooms

You can use ECO mode to use less bandwidth

Check past video calling history

Enable recording function
Cons:
No free version

No whiteboard feature
6. Cisco Webex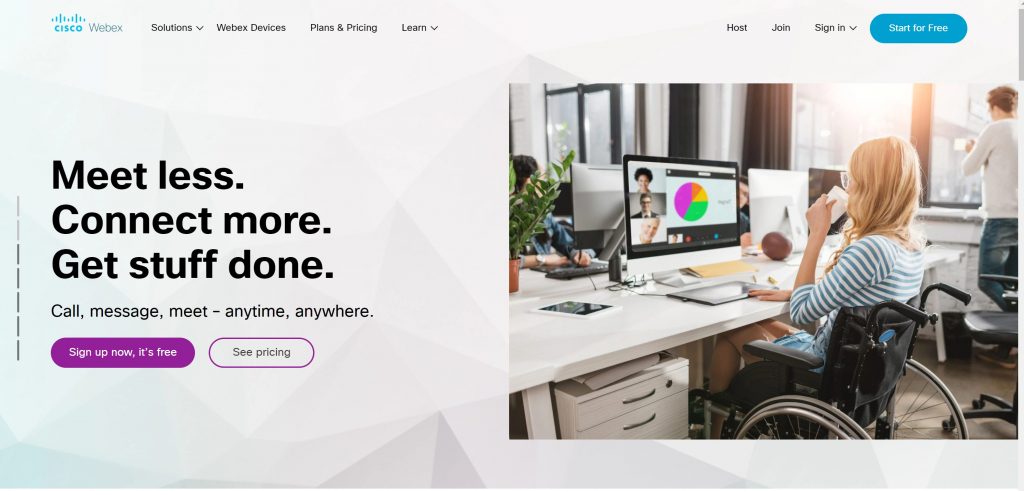 Webex has been in the market since the '90s and was later acquired by Cisco in 2007. It is one of the best video conferencing tools in the market currently. With Zoom being a less secured, Cisco Webex offers high-end encryption and ASL Security with more advanced features. 
During the COVID period, Cisco has included more features in its freemium version. It has increased the number of participants from 50 to 100 and got rid of 40-minutes of video calling. They have included more call-in abilities such as Team Management, Online event management, team collaboration and Cloud Calling. 
Pros:
Unlimited Time for each conference

Whiteboard can be shared across

Real-time notes can be taken
Cons:
Maximum length capped at only 24 hours

Limited support for customer support
7. Jitsi Meet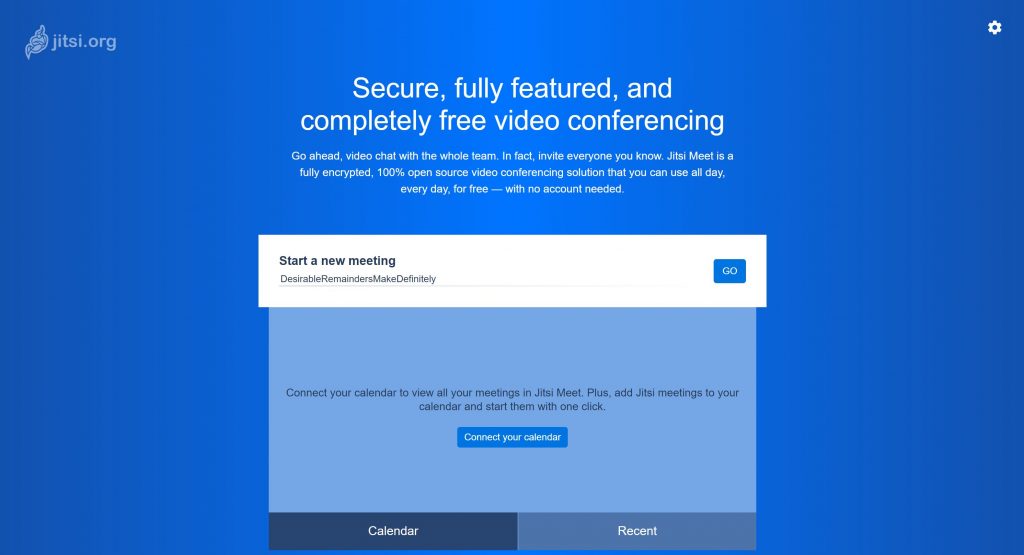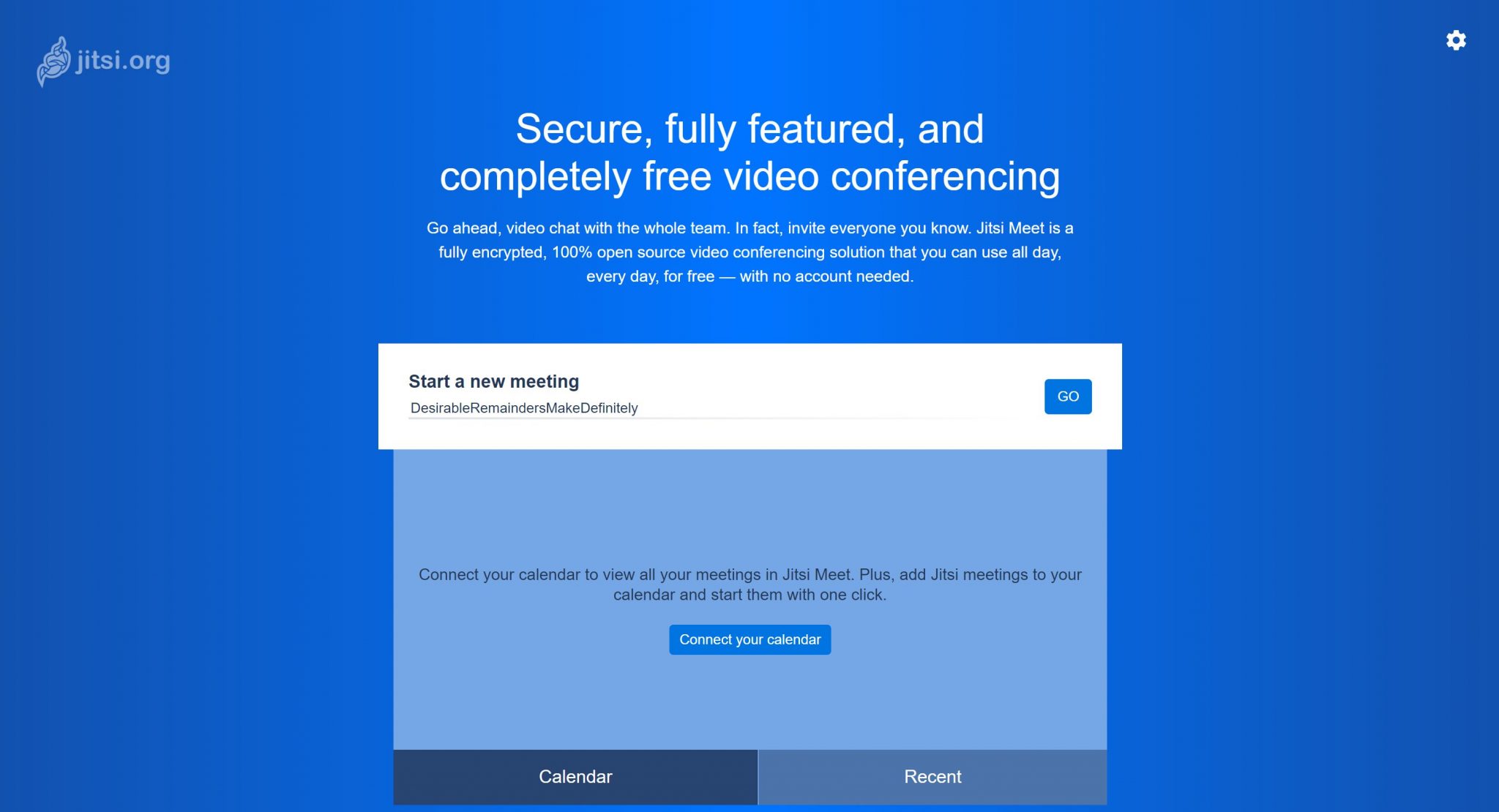 Jitsi is a great option for someone willing to take online classes such as Yoga or Dance classes. It allows up to 75 participants per video conference. Jitsi is a free open source and encrypted video conferencing app that can be started by sharing a link.
It has a video bridge feature that forms a more comprehensive video conferencing feature for technical people. 
Pros:
Can Blur the background in beta version

Free version and conference can be started with a link

Integrates with Slack and Office365. 

Chrome Add-on for starting video conferences

Chat can be saved a recording to Dropbox or Drive
Cons:
Limit cannot be increased to more than 75 participants

No whiteboard options
8. Zoho Meeting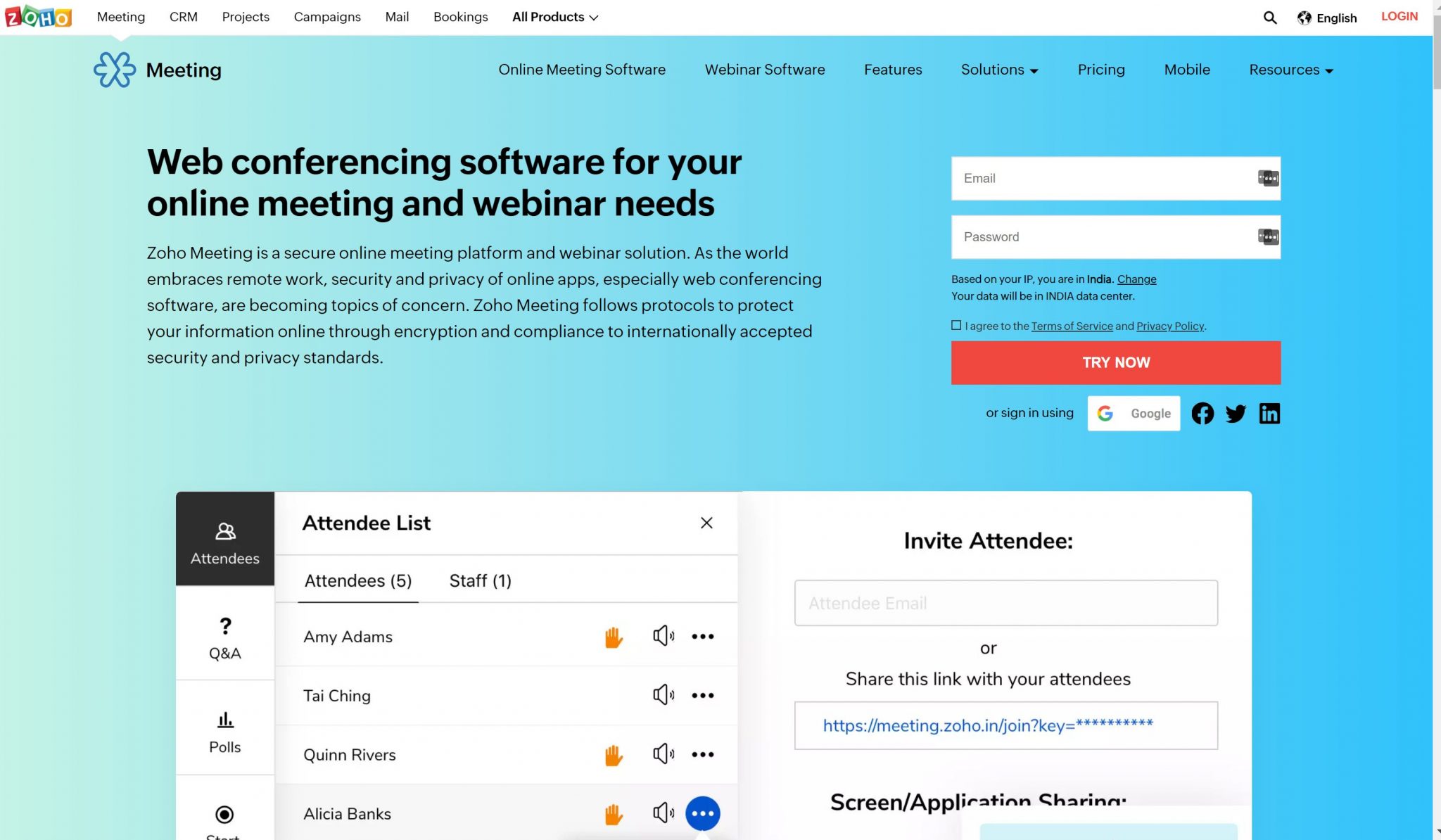 Zoho is a CRM based solution and it claims itself to be the direct alternative to Zoom video web app. Zoho is best known for its advanced security features by protecting user information and using advanced encryption technology. 
It offers end-to-end security encryption against hackers. It also gives the audience poll and raises hand feature to engage audiences. Moderators can control or mute the distractions to the participants. 
Pros: 
100 participants allowed in the basic plan

It also lets you organize live webinars with co-organizers. 

Integrates seamlessly with Zoho Apps like Zoho CRM, Bookings and Zoho Projects. 

Reports are downloadable and can be shared with anyone
Cons: 
A free version is limited with only two meetings

No Whiteboard feature
9. Whereby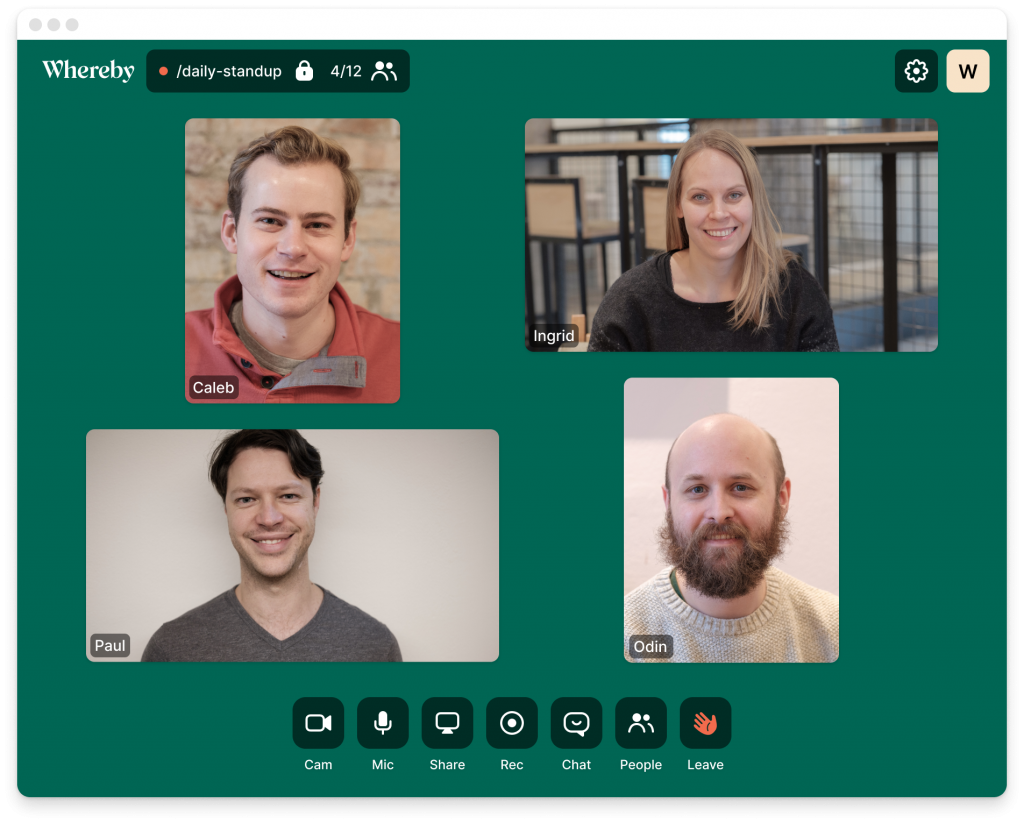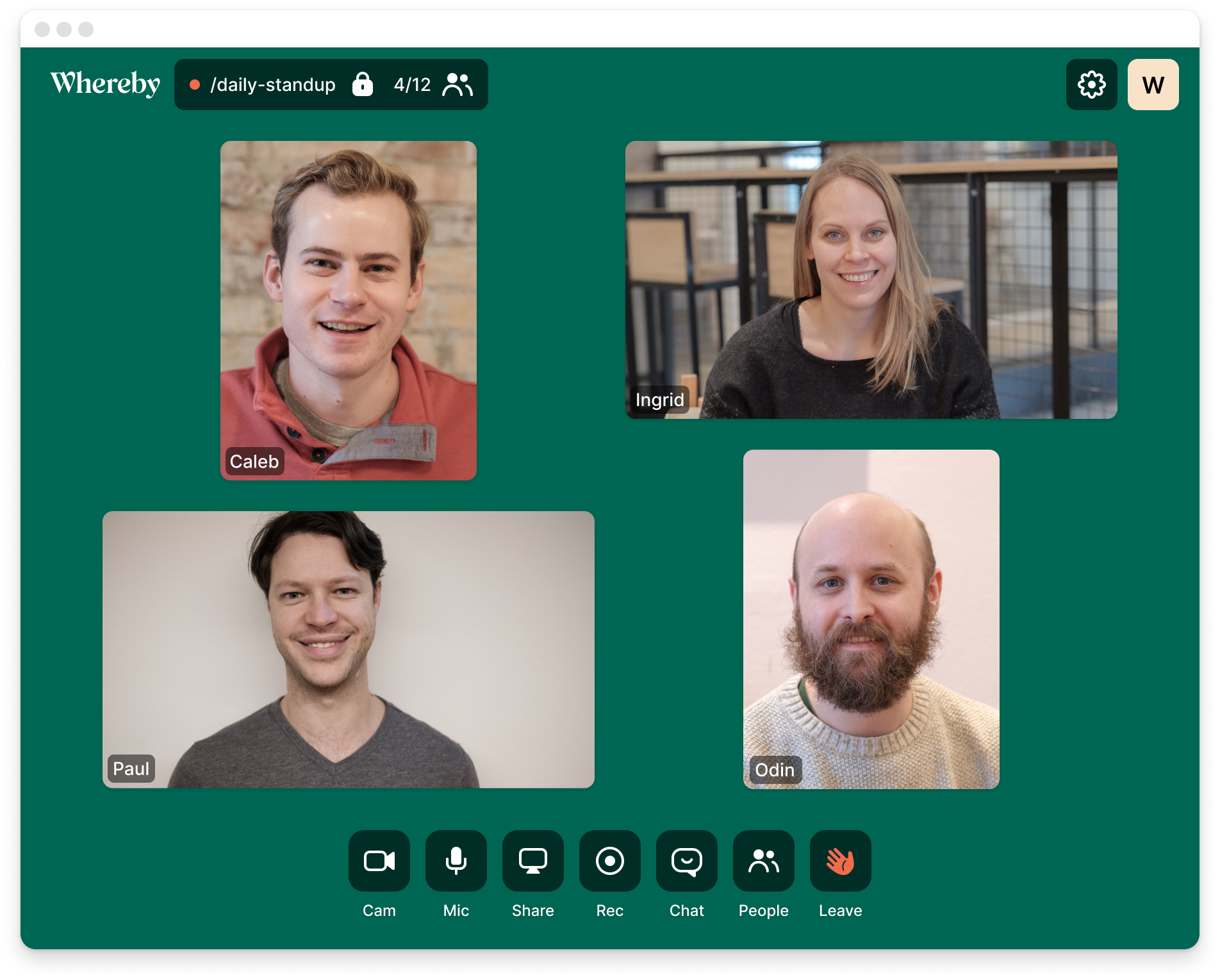 Whereby is a cheaper alternative to zoom for small teams. It has fewer features as compared to other web conferencing apps. Whereby has the ability to attend up to four people at a time? 
Not the best alternative to Zoom, whereby is good only for small meetings and a few small sessions. The paid pro version costs $9.99/month where you can create up to 3 
Pros: 
Ability to lock video meeting rooms

YouTube Integration

Screensharing option

Audio mute options

Can be joined by link (no app required)
Cons:
Only 12 participants allowed in the paid version. 

No whiteboard feature. 
10. StarLeaf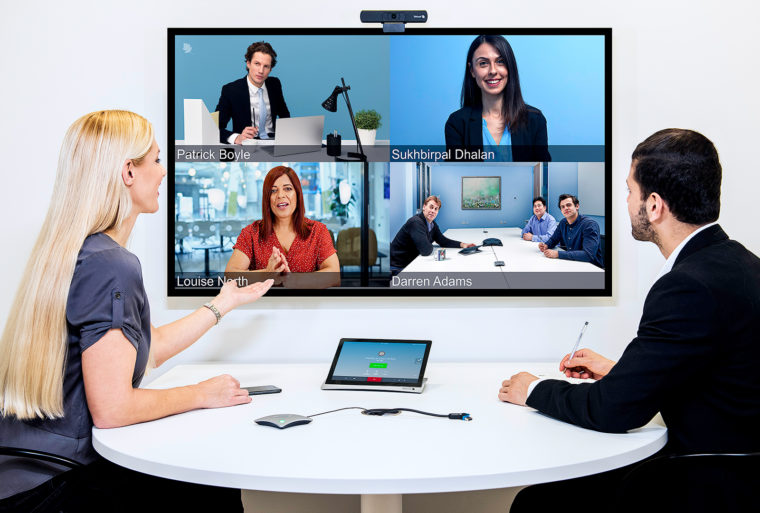 Starleaf is a video conferencing app that is specifically designed for larger companies. It has a free version as well as the paid version for video web conferencing. 
In the free version, you will get 1 to 1 access only and 45 minutes of capping. 
Users can also join the meeting using Skype Business app.  
Pros:
Demo version available

Free Plan available

Integrates with Outlook, Offic365

99.99% Uptime
Cons:
Only 1-1 meeting in the free plan

No Whiteboard allowed
Conclusion:
This was our list of best Zoom alternatives that you must try. Some of these alternatives are free while some of them may be paid. You should try them and see which one works well for you. 
Our best recommendation is to try out Microsft teams, Skype and Google Meet for better user experience.
I hope you have liked our list of Best Zoom Alternatives worthy and would consider trying it.
Related Posts: