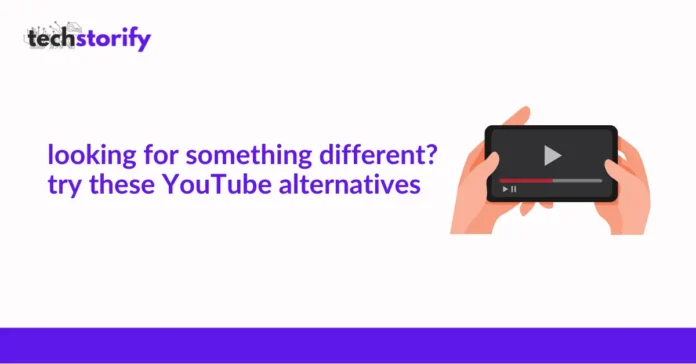 When it comes to watching content online, the first name that pops into our minds is YouTube. No one can deny the fact that YouTube is leading the digital video content space.
Back in time, when the digital industry exploded, YouTube became the primary platform to post videos and watch content. From funny kids' videos to today's reaction videos. YouTube has evolved with the scenario and still is the biggest video platform on digital.
As we all know, Google bought YouTube at a considerable price and well, they are pretty happy with it. However, due to so much content available to watch, users sometimes get annoyed by the quantity. Also, YouTube tries to make the platform hard better every day.
The new annoying thing that they have started to do is a recommendation survey. Whenever you are watching a video, YouTube recommends the next video.
But now that the next video comes with a relevance survey that you need to fill out to watch the video. This is quite irritating if you are watching episodic content.
So, we have curated a list of 10 YouTube alternatives for you all.
Best YouTube Alternatives
First on the list is Dailymotion, a popular video platform that is the closest alternative to YouTube. It has a similar interface to YouTube and has 112 million active users.
It might have some limitations when it comes to uploading your videos. However, the good thing is that the copyright policy is not as strict as YouTube's.
The most recent videos are featured on their home page, and you can browse them as per your comfort. Dailymotion is an excellent option to explore.
The second platform on our list is Vimeo. Many of you might be already aware of Vimeo. I would describe Vimeo as a filtered-out video streaming platform. Vimeo has a simple philosophy of showcasing talent. It is mostly like a showcasing website.
So, if you want to watch random funny videos, this is not for you, but if you're going to upload your talent or explore amazing artists, then Vimeo is the best YouTube alternative available.
One of the pioneers of the video platform, Metacafe, is focused on short video content, 90 seconds to be precise.
The videos posted here are not as professional as YouTube, but if you are into short-format humour content. Metacafe won't disappoint you.
It has a minimalistic design and neatly organised categories to enhance the watching experience.
In the age of blockchain, DTube is a modern example of a video hosting platform. It has a similar look and vibe to YouTube.
The best thing about DTube is that it is an ad-free platform. You can watch trending videos that are tagged with the "trending" keywords.
For content creators, you can use cryptocurrency to make use of the platform professionally.
Looking for YouTube alternatives but also want to explore long-format video content? Veoh is the best video hosting platform for lengthy videos. Creators can upload videos that do not have any duration limit attached to them.
If you are looking for TV shows or your favourite movies, then Veoh is the right alternative to YouTube. It has a similar design language and is easy to browse.
We want to call the next video platform as the best video library on the internet. Internet Archive's Video Section has some of the best list of documentaries and movies collection. You might wonder if it is an archive, it might be challenging to look for the relevant content.
However, let us enlighten you with the filter feature that makes this problem looks like nothing. You can find relevant categories, moods, and genres and find your favourite topic to watch content.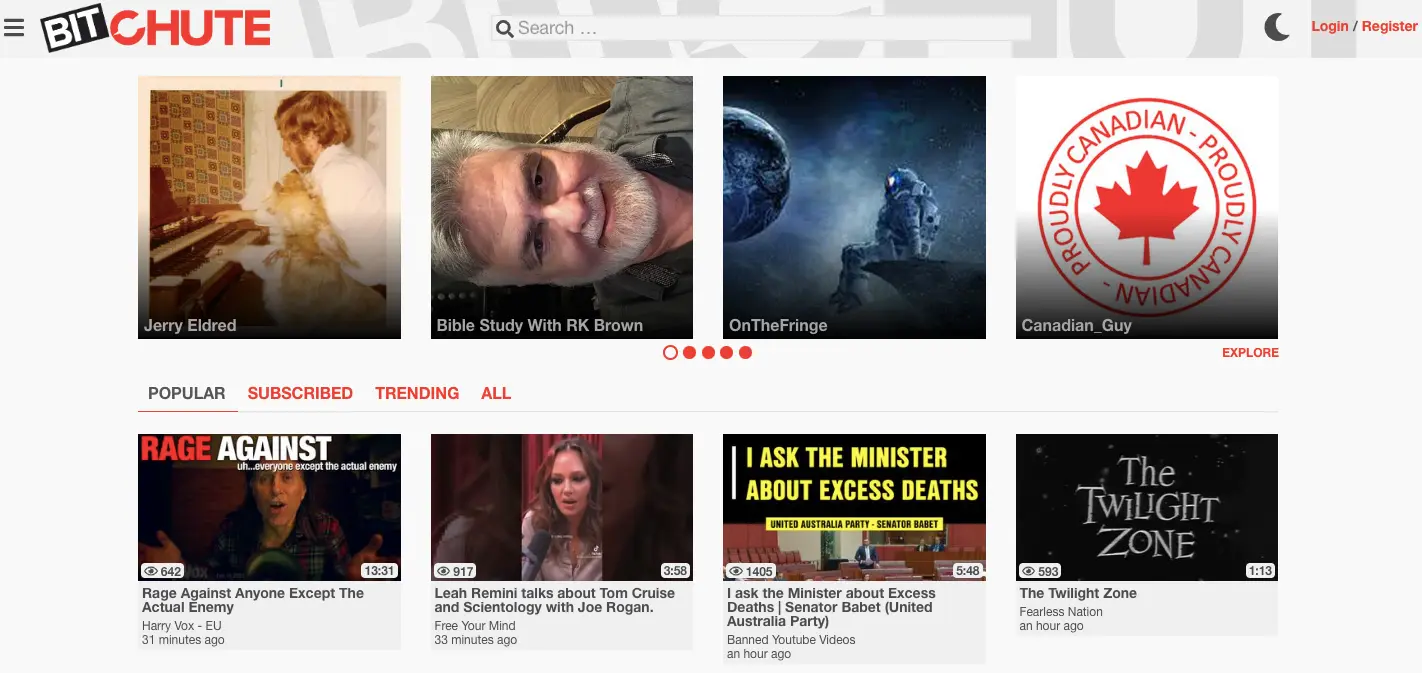 BitChute is a peer-to-peer video sharing platform that was launched in 2017 as an alternative to mainstream video hosting sites like YouTube.
BitChute is based on the BitTorrent protocol, which allows users to share files directly with each other without the need for a central server.
This decentralized approach means that BitChute is not subject to the same level of censorship as traditional video hosting sites.
While BitChute has gained popularity among those who value free speech and open access to information, the platform has also faced criticism for hosting content that some deem to be offensive or harmful.
The platform has implemented content moderation policies to address these concerns, but it remains a controversial platform in the world of online video sharing.
9Gag is one of the top content creators, and everyone is subscribed to their social channels. We want to introduce their video content hub – 9Gag TV. Yes, if you are looking for the best video content around the world, then 9Gag TV is the perfect video platform for you.
They are known for their funny videos and memes, but this platform is a versatile property and can satisfy all your video content needs.
Vevo is primarily a music video streaming platform. They have music videos of almost every big name. If you are looking for a platform that has the best music videos of all time, then Vevo is a clear choice for you.
You will find all the latest music videos on Vevo. So, if you are looking for a video website that has music videos, no one can match Vevo.
Owned by Sony, Crackle is a content streaming website. It has a collection of some of the top shows and movies.
Also, there is some exclusive original content available on Crackle. So, if you are looking to explore new content, you might want to check Crackle.
Also, it is owned by Sony, so that means that the quality of the website is top-notch. You can expect the best quality from Crackle.
Wrapping Up
So there you go, best YouTube alternatives out there, do tell us which one is your favourite. All of us enjoy YouTube, but these websites are also promising and help you explore new videos out there.
Have something to say about this article? Comment below or share it with us on Facebook, Twitter, or our LinkedIn.