A majority of businesses are using some form of marketing automation software nowadays — in fact, studies cite around 51% of businesses currently use the technology, and that number continues to grow.
Marketing is one of the most fundamental aspects of any business. Whether your business is online or offline, companies are always looking forward to implementing the best marketing strategies to target their audience online.
Since the internet has taken over on all the critical tasks of our life, the tables of electronic marketing have also been turned. 
The internet is filled with a variety of marketing automation software that has not only made marketing easy but also practical and efficient.
Are you on a lookout for tools that will simplify and streamline your most time taking marketing and sales roles?
Here's a list of top 14 marketing automation software solutions which makes marketing more comfortable than ever.
Best Marketing Automation Software to Automate and Streamline Your Marketing Efforts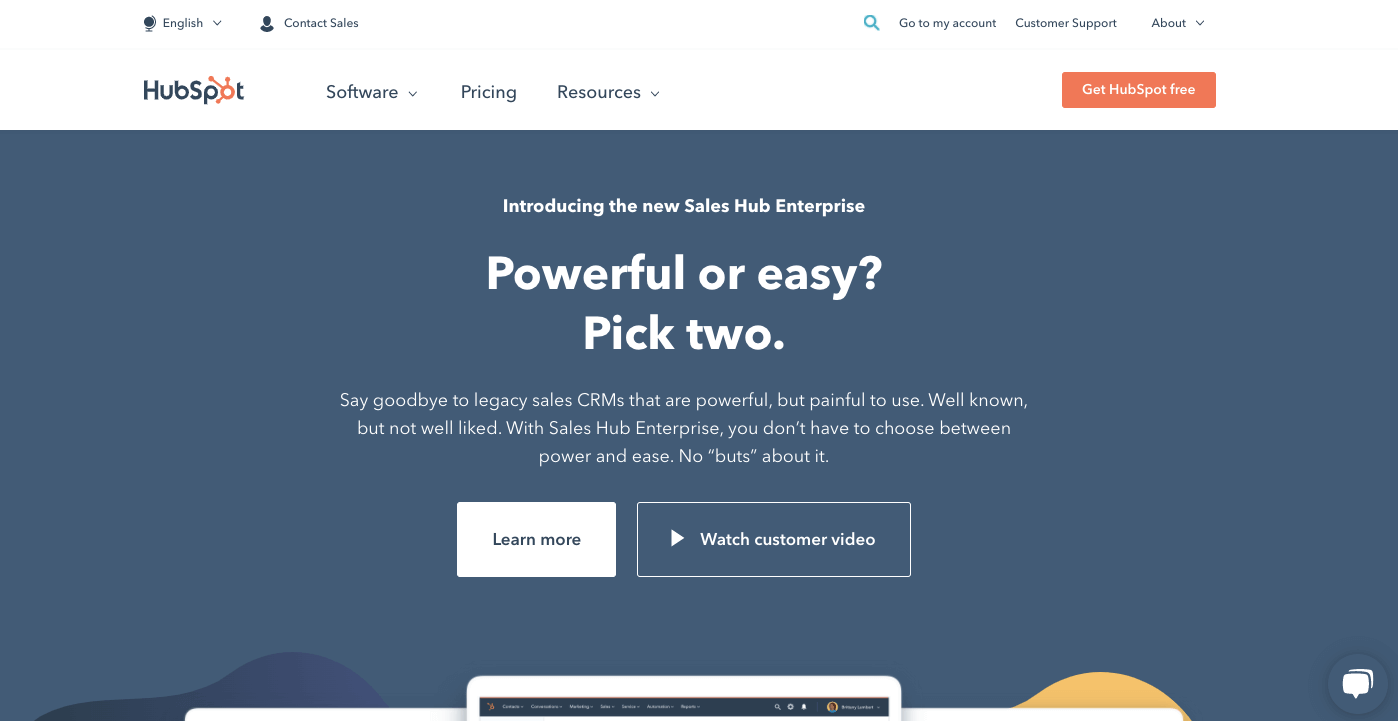 Hubspot is your go-to software if you need all your marketing, sales, support and other CRM activities integrated into one place.
It might take a little time to get the hang of the software, but after that, it's very straightforward. It helps in quickly modifying and editing content as well as design.
It's best for automating and creating email content and templates for marketing. The software helps in saving a lot of time and effort.
Related Article – HubSpot Alternatives for All of Your Marketing Automation Needs
Prospect.io
Prospect.io is a popular sales automation software that is used for a variety of marketing activities as well.
Big brands use this marketing automation software to upgrade their sales and marketing efforts continually.
Prospect.io can easily verify email addresses along with the potential target's information. Like other tools, it can also create and automate emails that save a ton of time. It can also be easily integrated with a lot of common CRMs.
ActiveCampaign
ActiveCampaign is one of the most powerful marketing automation software out in the market.
Though the accessibility is a little on the technical side, once you get used to it, you won't leave it. It's a comprehensive solution to difficult problems.
It is considered to be one of the best when it comes to deliverables.
One of the prominent features of this software is the automatic fetching of contacts and adding them to the integrated CRM system.
SendinBlue
SendinBlue started as a digital agency and ended up creating one of the most useful marketing automation software in the market.
The biggest companies have trusted SendinBlue to be their prominent tools when it comes to marketing automation.
It slowly adapts to the level of your technical ability and makes it easier to work with.
Marketo
Marketo, a subsidiary of Adobe, is up on the charts with other competitors on the market. Marketo is a potent tool that can identify potential customers, understand leads and integrate them well with CRM systems.
LeadSquared
Leadsquared is a marketing automation tool that has somewhat gained momentum quite quickly.
Involved in providing solutions to sectors like real estate, education, travel, etc.; its key focus has remained on marketing and sales.
It helps in prioritizing leads which is one of the most popular features of LeadSquared.
Ontraport
Hands down, secure automation software for entrepreneurs and small businesses.
Besides the usual email marketing and lead prioritization, they also have a unique feature of reporting and insights.
It is one of the best tools to see the growth and performance of your campaigns.
GetResponse
GetResponse is an easy to use and very affordable option on the market when it comes to marketing automation tools.
The technicalities can sometimes come in the way, but overall, it's fairly easy to use. The email platform of GetResponse is available in 21 different languages.
It also provides the feature of webinar marketing solutions along with other marketing automation activities.
InfusionSoft
InfusionSoft, marketing automation software by Keep has been on the market for more than 15 years.
They have a sophisticated user base, and their target audience is majorly small businesses and solopreneurs.
They provide a variety of features like CRM, analytics, payments, and integrations.
Drip
Drip helps E-commerce clients to give a unique customer experience to all their target audience.
This becomes fundamentally important when setting up a customer-centric business like E-Commerce.
It has features that support email campaigns, abandoned cart campaigns and other E-Commerce specific campaigns that help in multiplying the business.
Autopilot
Autopilot stands out from the rest of its competitors because it is equipped with a complete visual marketing automation software.
It is believed to be the most accessible marketing automation software out there. Its visual appeal is not the only highlight of this tool.
It's automation software for email marketing, and messaging makes it very easy and relatively fun to use.
Zoho
Zoho is an ideal marketing automation tool that bridges the gap between the customer and leads. It helps you connect both the ends of the business. One of their key features is the autoresponder.
It helps in identifying the significant dates like birthdays, holidays, etc. that help in maintaining good customer relations. It is also equipped with enhanced targeting and personalized features.
Pardot
Pardot is reasonably accessible amongst the masses from a very long time due to its powerful customer-centric features.
It is also involved in maintaining a good relationship with the clients. This software is relatively easy to use and helps in building interactive as well as effective campaigns.
It is best used by small to mid-size businesses. The key feature is to measure, track and customize campaigns.
Mautic
Mautic is an open-source marketing automation tool that has been launched very recently.
It is a new addition to the many marketing automation tools on the market. However, that has not stopped it from being established in the cut-throat competition. More than 200,000 organizations use Mautic.
Wrapping it up
Marketing automation software companies are working hard to intensify their features and accessibility. Though all the tools have some pros and cons.
However, it's best to choose a device that fits right for the business activities you perform, budget, time and customer base. Keeping all this in mind will help you identify the ideal tool for you and your business.
Have something to say about this article? Comment below or share it with us on Facebook, Twitter, or LinkedIn.