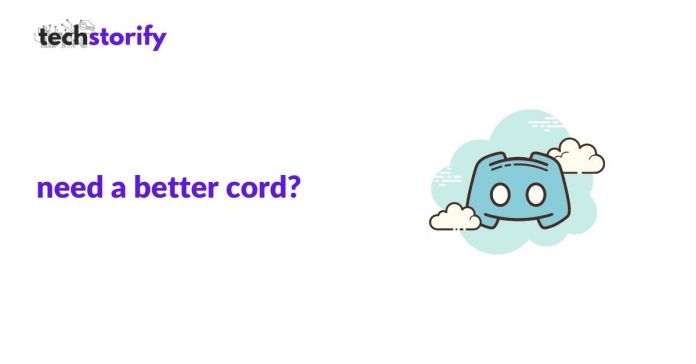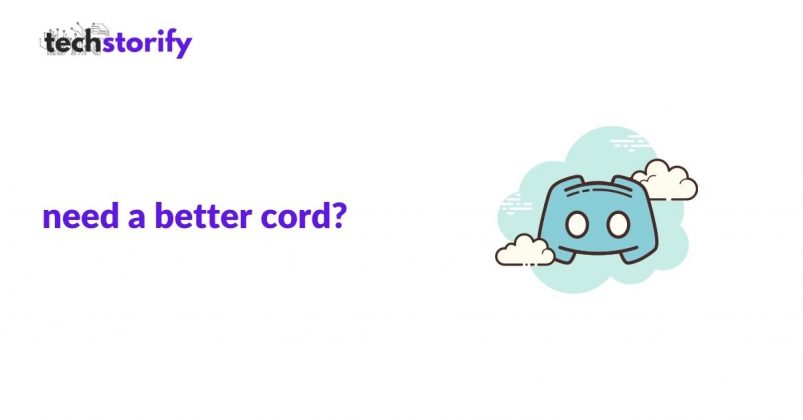 Discord is one among the foremost popular chat platforms in the gaming community. Discord is one of the applications platforms that's pretty great for exchanging and collaborating ideas, knowledge and information. You might need some Discord alternatives to get a better experience for a chat. 
It is widely used by gamers and many professionals. However, you might need the discord alternatives for some obvious reasons.  
Why the Need for Discord Alternatives? 
Recently Discord users have reported server connections issues very continuingly. Many users have faced login issues, and they cannot enter chat rooms etc. If you are one of the people facing such issues and looking for discord alternatives, this article is for you.
Best Discord Alternatives for Gamers and Professionals
In this article, I have rounded up 16 Alternatives to Discord to help you choose the right communication platform as per your unique needs- 
1. Troop Messenger:


This alternative to Discord is most recommended by the users of both Troop manager and Discord. Troop Messenger works amazingly for both small or huge collaboration and communication. It is similar to that of Slack.
Built with a real-time chat feature where team members can reply to messages in real-time. 
It supports messaging, different platforms and different clients varying levels of offers other features such as; file sharing, conferencing, messages, profile encryption and video/voice calling. 
Features- 
You can share common information among multiple f=groups

Bulk send a message

Share private data with team members I private chat rooms 

You can build your own preferable team members and start fresh with a new chat anytime.
2. TeamSpeak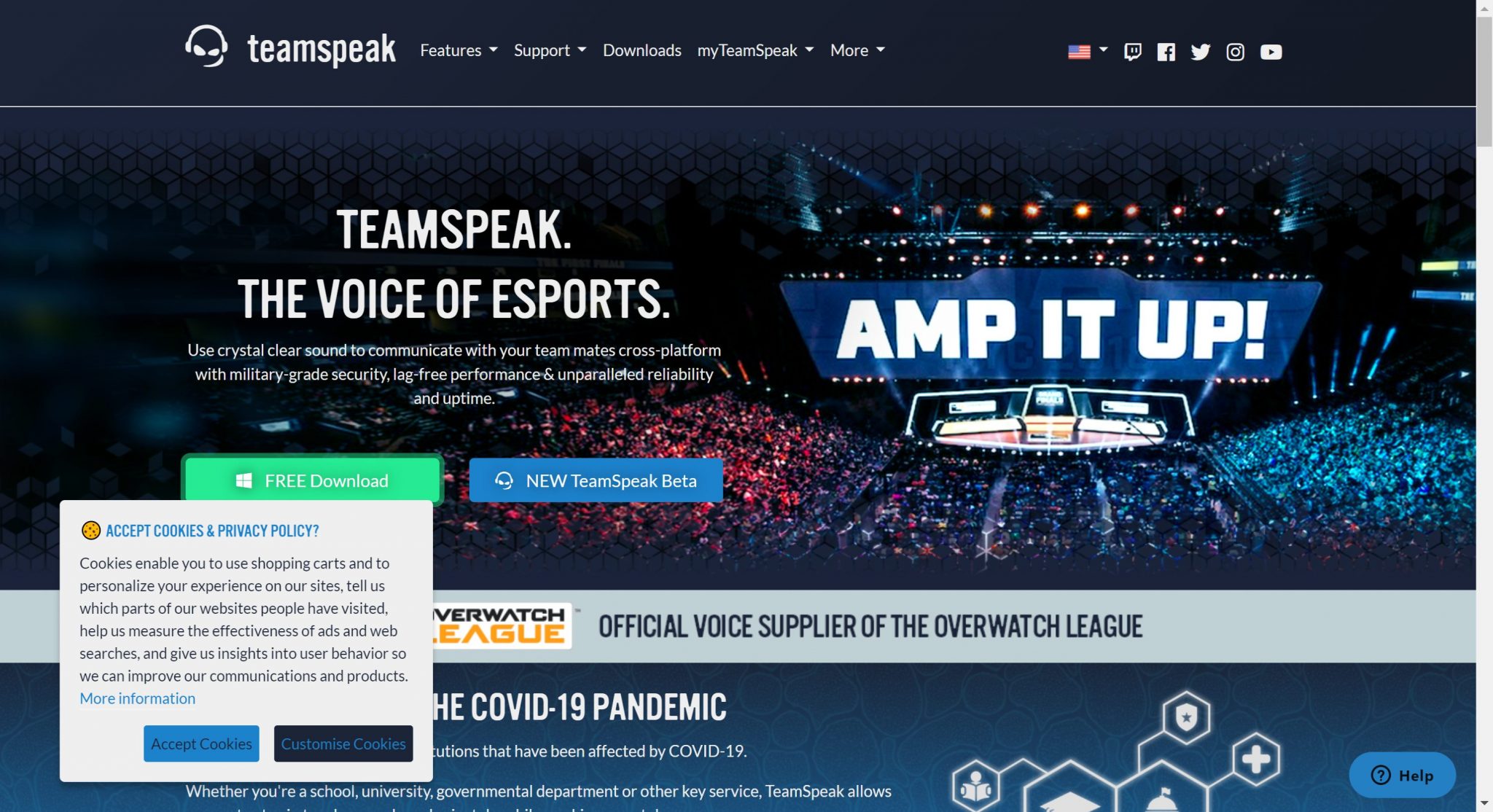 TeamSpeak is one of the most preferred alternatives to Discord. 
TeamSpeak is a number one choice Voice over internet communication system for online gaming. Just like Discord, TeamSpeak uses very clear sound to speak with the team members. It has military-grade security, lag-free performance, and unparalleled reliable alternative to Discord.
Features- 
Lag-free communication

Integrated military-grade security as a standard

You can choose who can talk and who can join the channels and much more

Gives you access over 100 add-ons, skins and voice packs

It is a cloud-based service that synchronizes your servers, settings and preferences between devices.
3. Flock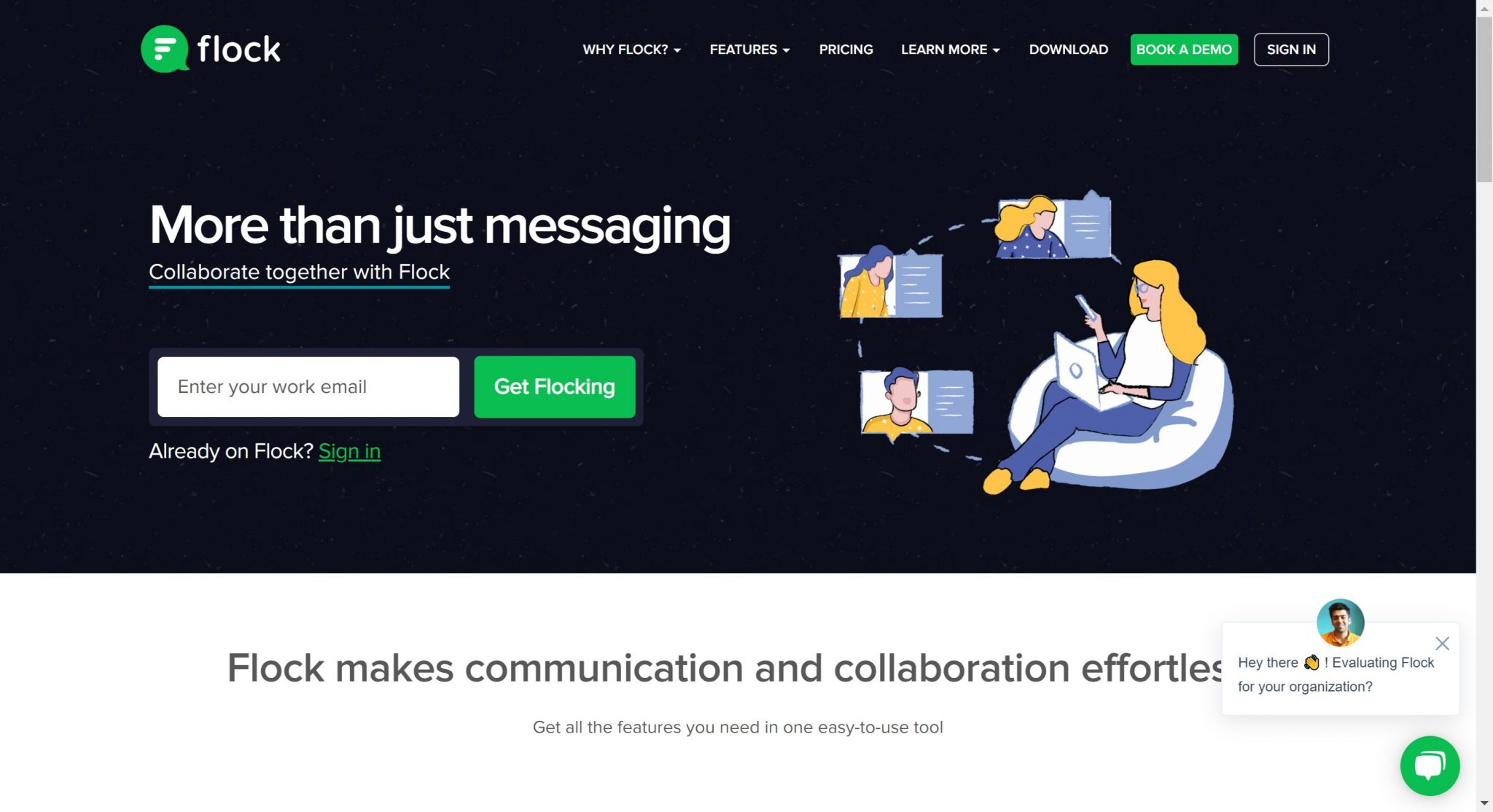 Flock is the most commendable alternative for Discord, it features team collaboration and communication via a software. Flock offers project management, team messaging, one-to-one conversations and many more. 
It is an average team messaging app with a reliable messaging tool. Flocks offer a good number of integrations.
Features- 
An easy one to one conversations and team discussions 

Open a separate window for discussing anything in a group or with a single member via the new chat window

Availability of attending virtual meetings, through audio and video calls, complete your sessions and conferences.
4. Heyspace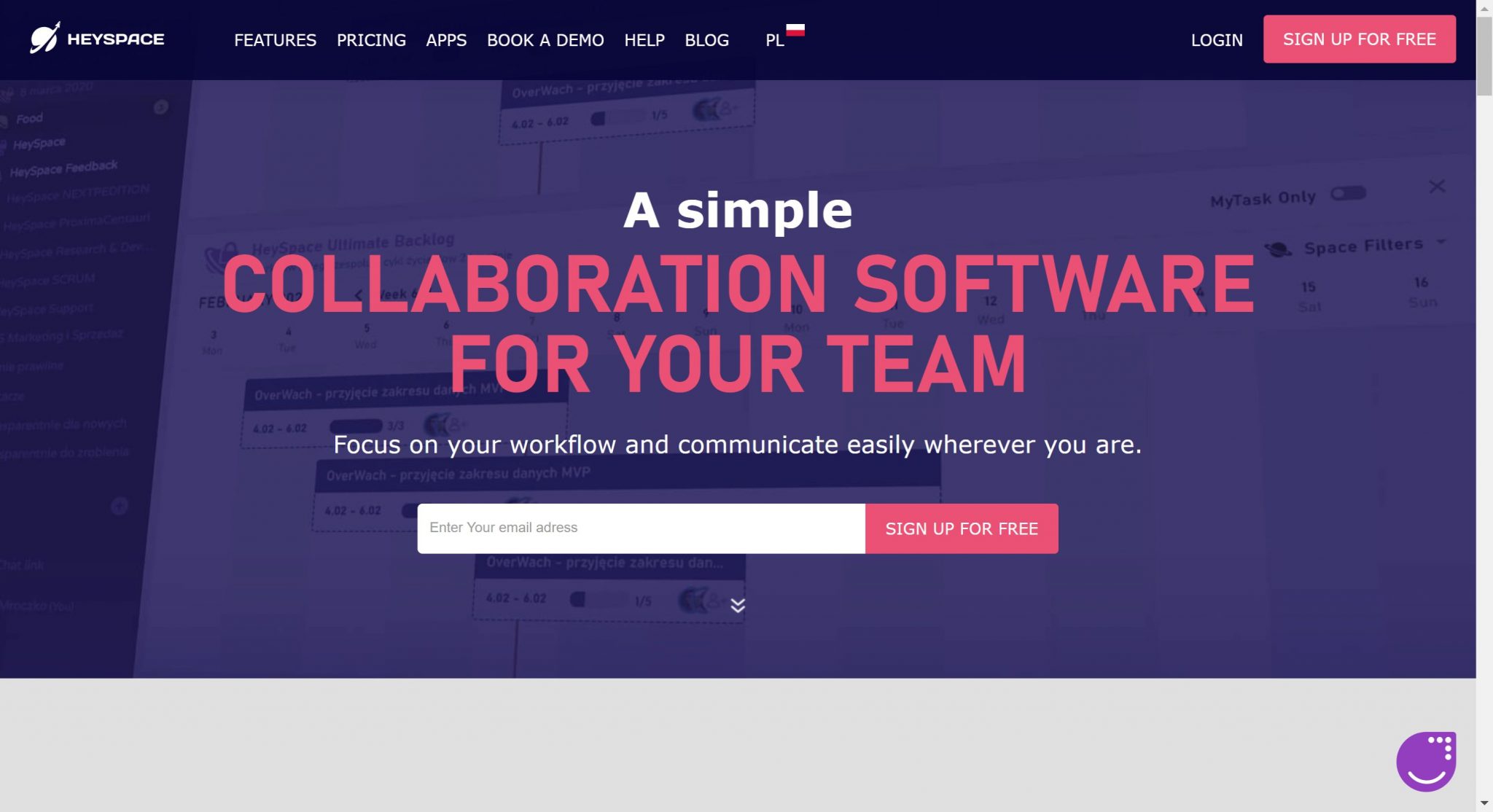 HeySpace has an active and accessible collaboration and communication feature. It is one of the finest alternatives to Discord. It also has options for status tracking, milestones tracking, project planning, resource management, file sharing and much more.  
Heyspace has two types of chat boards- Public and Private spaces. It is much easier to create conversation and task sheets.
Features-
Excellent presence of chat boards, choose specific team members in private chat boards and attend conferences meetings, be in private or public

Easy action tracking

Members can easily attach images, documents, and ouch notifications in one-to-one chat boards.
5. Slack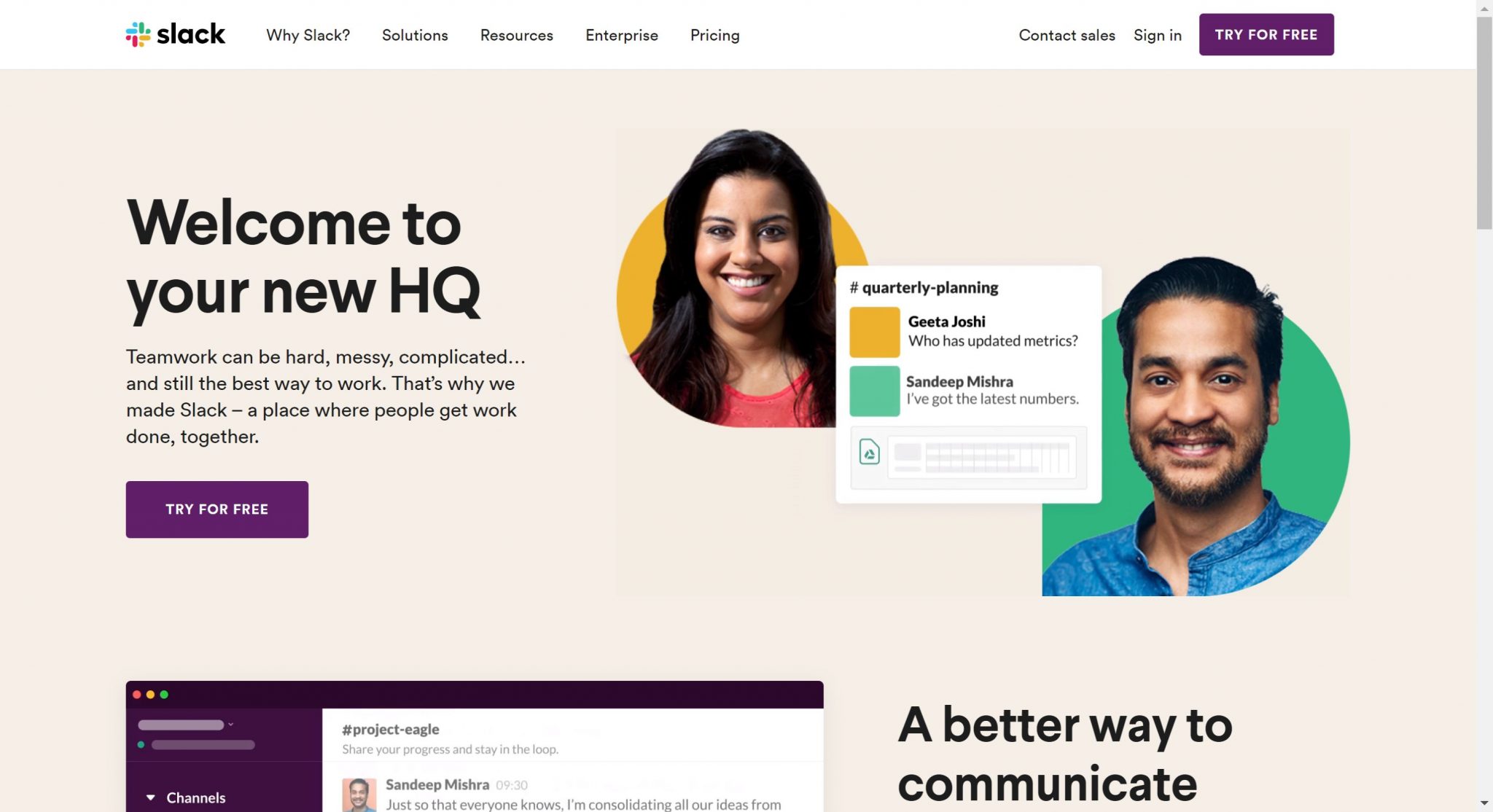 Slack is a top business messaging app that lets people punt on internal email. Use slack to message with colleagues and partners by your needs. It can be used whether you are messaging in real-time or asynchronously. 
With slack, each team member is given a number of channels. There are building blocks of slack, these channels can be topical, project-based, location-based, integration-based, used by the team or by a certain group.
It is available for a variety of platforms: Mac, Windows, Linux, Android and ios. It can easily integrate with Wunderlist and Todoist.
 Features-
Availability of blocks and channels. Can create private groups and channels

Easy integration with other tools

Remembers to do stuff: simple project management 

Manages and keeps track of lists: under project management.
Recommended – 17 Awesome Slack Alternatives for Team Chat
 6. Overtone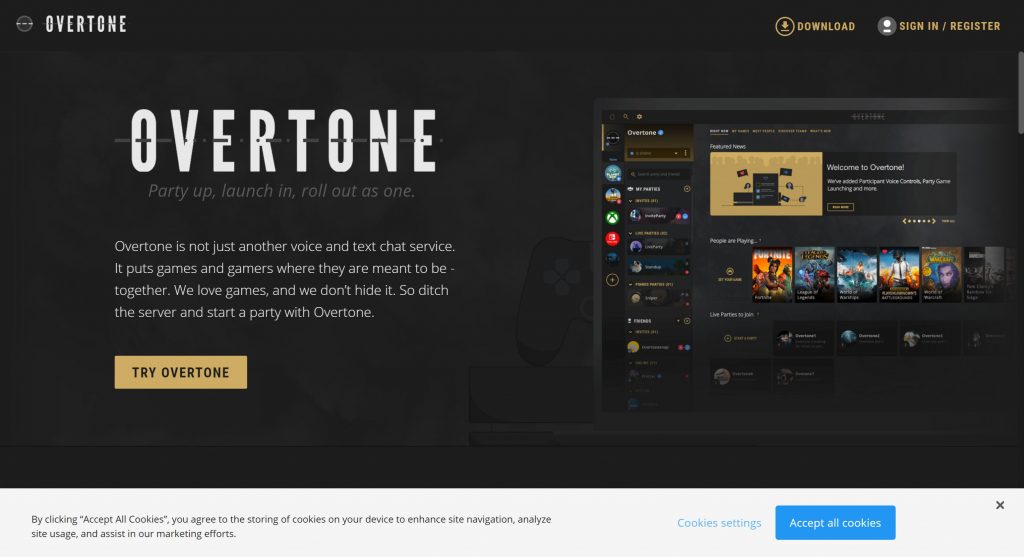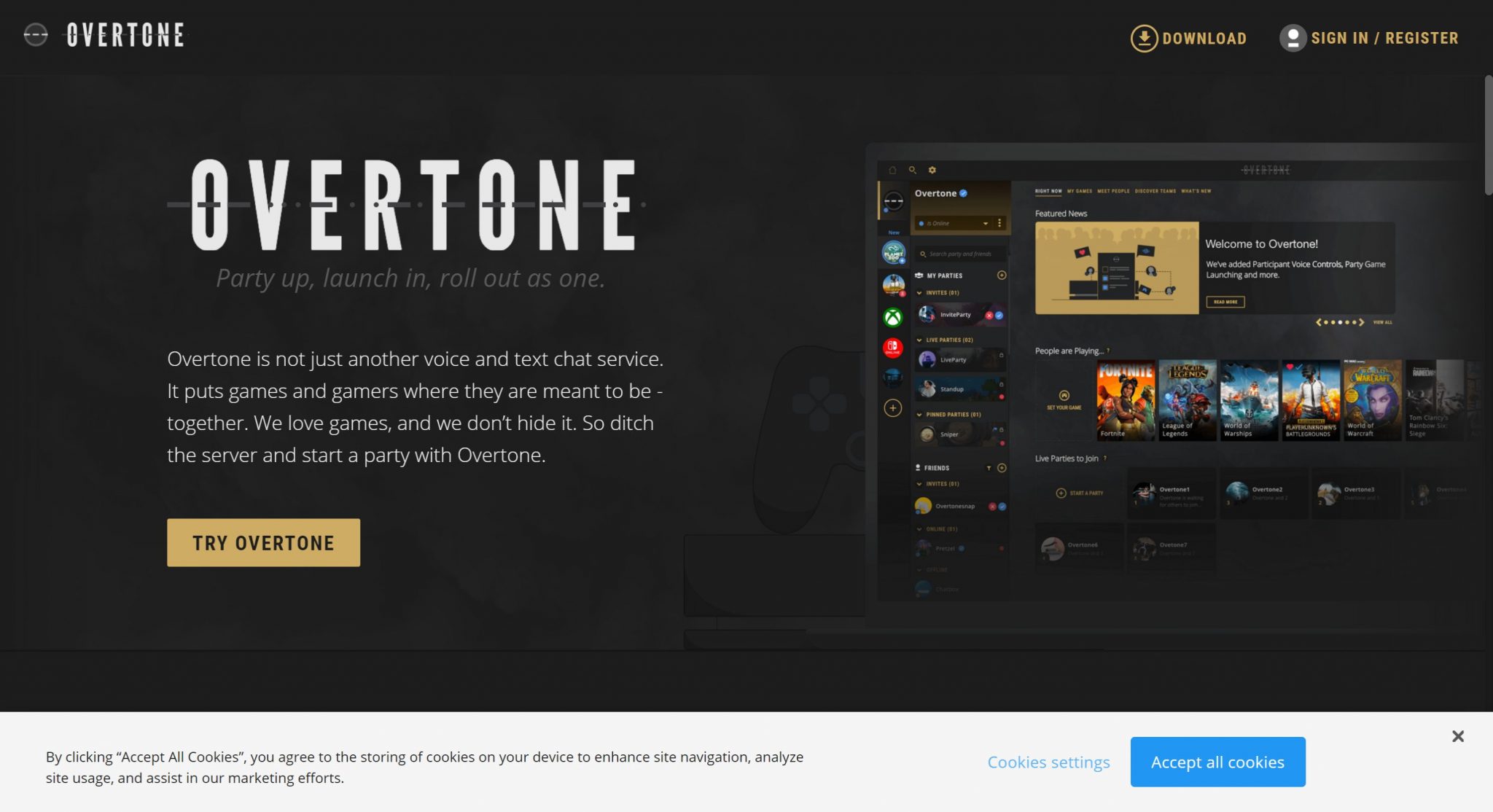 Overtone is a reliable and easy to use communication app like Discord with crystal-clear voice quality. IT lets community members, leaders, players connect better for gaming. 
Overtone is free to use the app. It allows constant communication without having to get in the trouble of setting up complicated settings.
It creates easy parties and teams, just mention the party's name and a number of teammates, and you can allow anyone who wants to join in without your invitation. You can easily chat with other members, have voice chats and groups conferences and chats. 
  Features- 
Easy communication with large groups

Easy invitation to parties and team of fly

Easy voice conference and group chats

A good amount of customization options
7. Hangouts chats


Hangouts is an excellent communication platform. It is a platform which includes messaging, video chat and VOIP features. 
You can easily use your google account for managing hangouts chats. Save and synchronize your chats across multiple devices and start chatting on your phone/ computer seamlessly. 
You can easily share your status with others easily. Hangouts inform your status to others while you are using the device or not using the device. 
Features-
Great for instant messaging

Message contacts, start free voice and video calls

Free and cross-platform

Group video support

Voice recognition integration
 8. Microsoft teams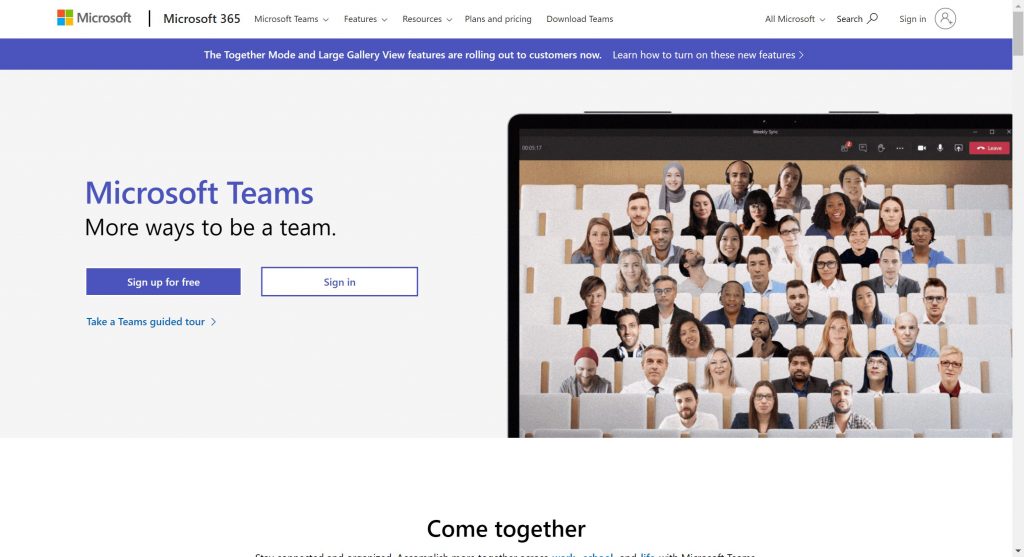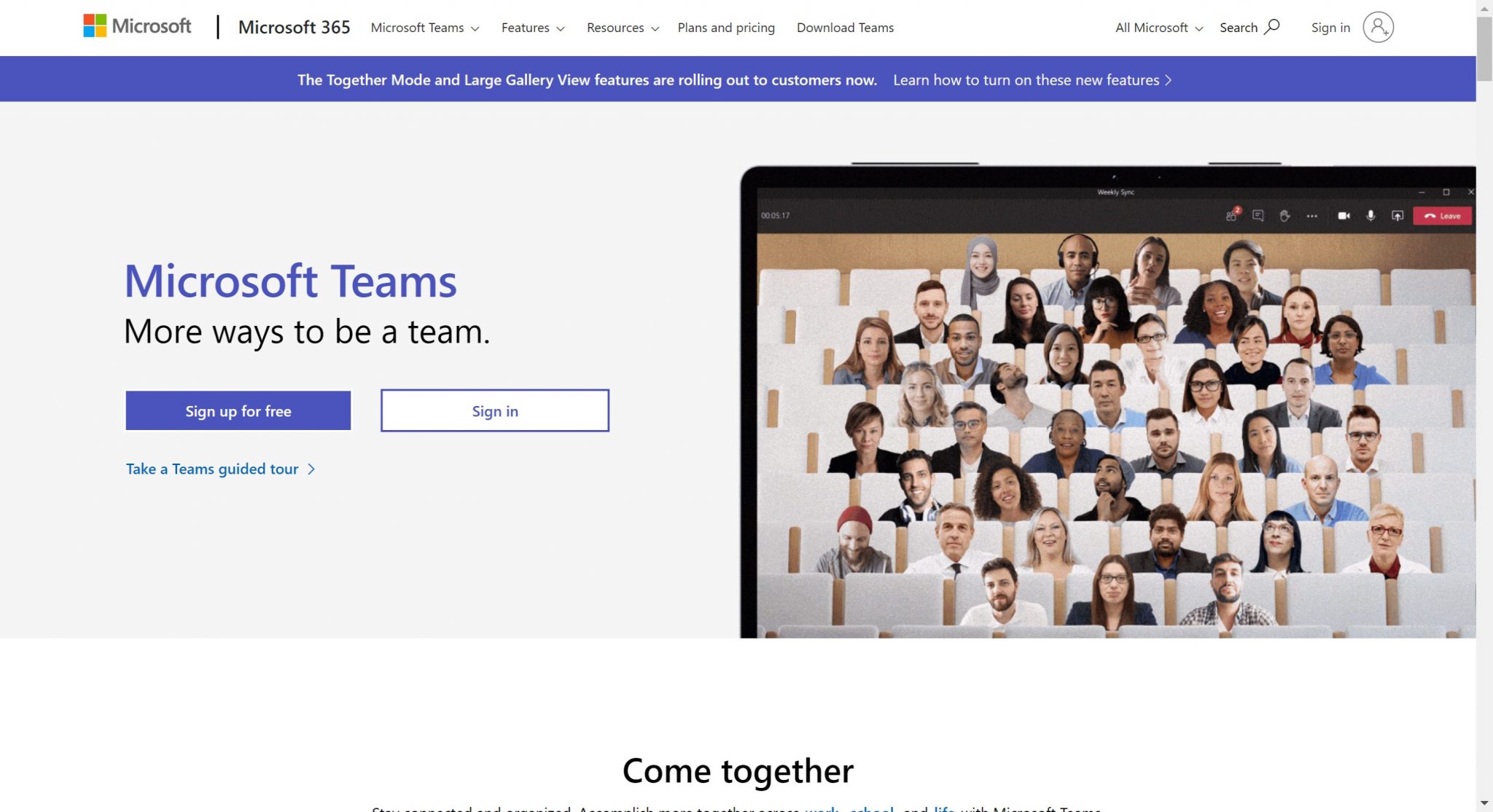 Microsoft teams could be a better choice. Microsoft teams include several amazing features that even Discord did not. 
Microsoft teams can share large file sharing, have more integrations with productivity apps than Discord and have direct messaging channels. Discord is still the better choice where you must work with bigger teams, Microsoft teams can work well in open source projects that will have a need for voice and video chatting and with high user limits. Such as gaming. 
You can see content and chat history anytime, including team chats with skype, visible to the entire team.       
 Features-
Group chat and notification

Fast and easy set-ups and connections

Chat-based workspace
9. Skype


Skype will give you one-on-one as well as group chats. It has the availability of voice and video chats. You can easily share your screen with a choice. It has a very basic user interface; it doesn't require a lot of time to learn to work Skype interface and get to know its features. 
Skype will give you better bandwidth use than Discord. Skype also supports all types of file transfer and allows you to easily manage multimedia files. It lets you make free group calls and supports up to only 25 members for the group call. While skype could be a good alternative for other purposes such as project management, but skype is not an ideal app for gaming or for drop-in-calls.
Features-
Private calling; audio/video calling

Screen sharing feature during a video call or voice call

All file types sharing

Availability of multiple platforms; Windows, Mac, Linux, Android etc.

Pro group chat with archive/records
 10. Raid call
Raid call is a free hosted voice chat and gaming community that can be found under the same gift wrapping as Discord. 
While gaming, having your team players on the video and voice, text chats is immensely needed. Hence, Raid call here becomes a potential alternative to Discord.
Voice communication allows gaming to transcend and when you are playing with multiplayer communication between you and your friends becomes important. 
Features-
Low CPU and RAM requirements

Up to 10,000 users per group

Easy file transfers between users

Totally free
11. Tox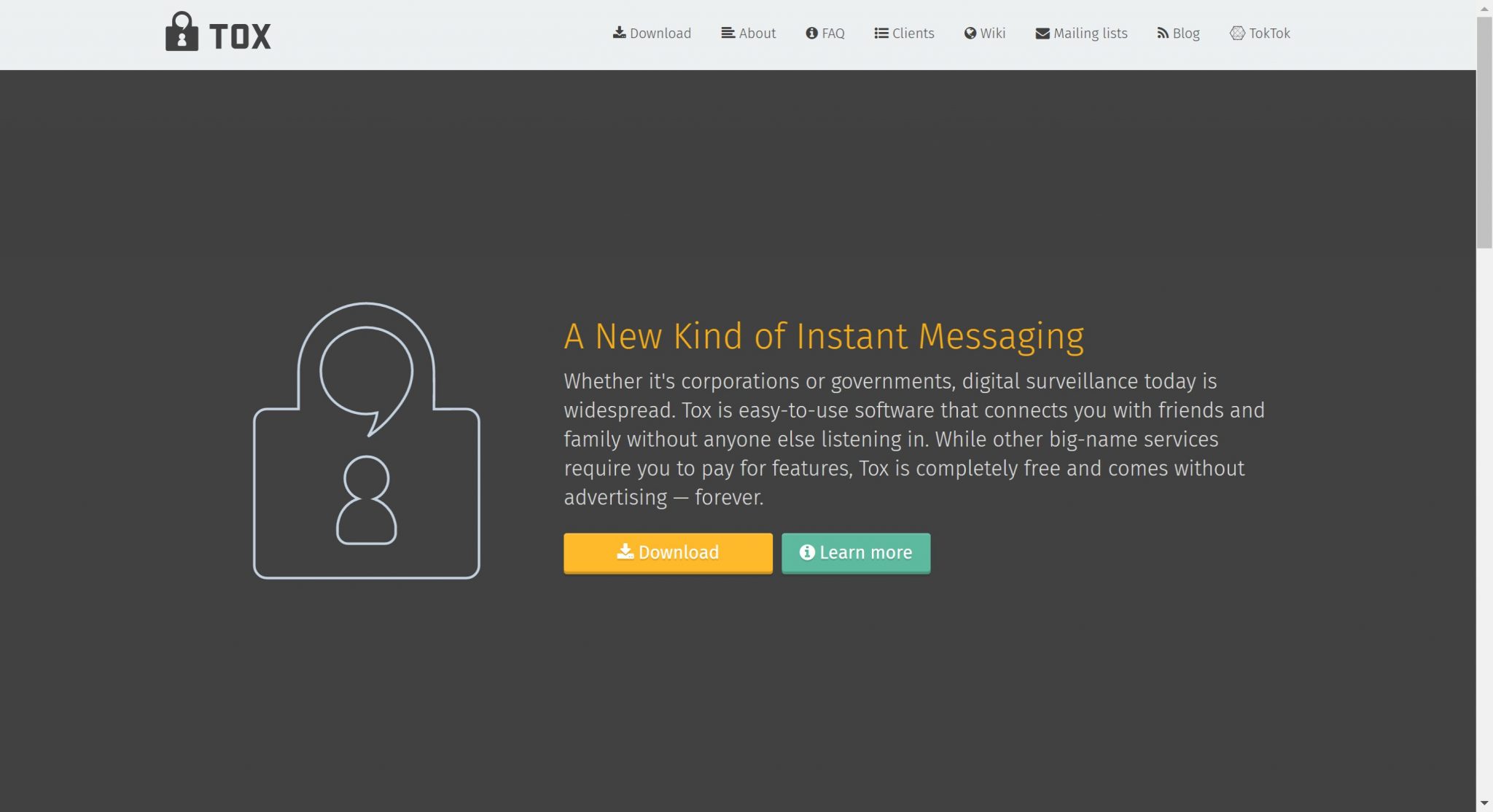 Tox is an open-source application with end-to-end encryption and relies on P2P network in jest of sending messages to the source form the user. It worked on a wide variety of platforms such as; Android, iOS, macOS, Windows etc. 
It supports messaging, different platforms and different clients varying levels of offers other features such as; including file sharing, conferencing, messages read-receipts, desktop streaming, profile encryption and video/voice calling.
Tox integrates links to preview, messages likes, inline video and music playing. 
Features- 
Chat instant messaging

Audio calls with friends and family irrelevant of distance

File transfer and sharing

Not a single closed or defined application
 12.

Riot.im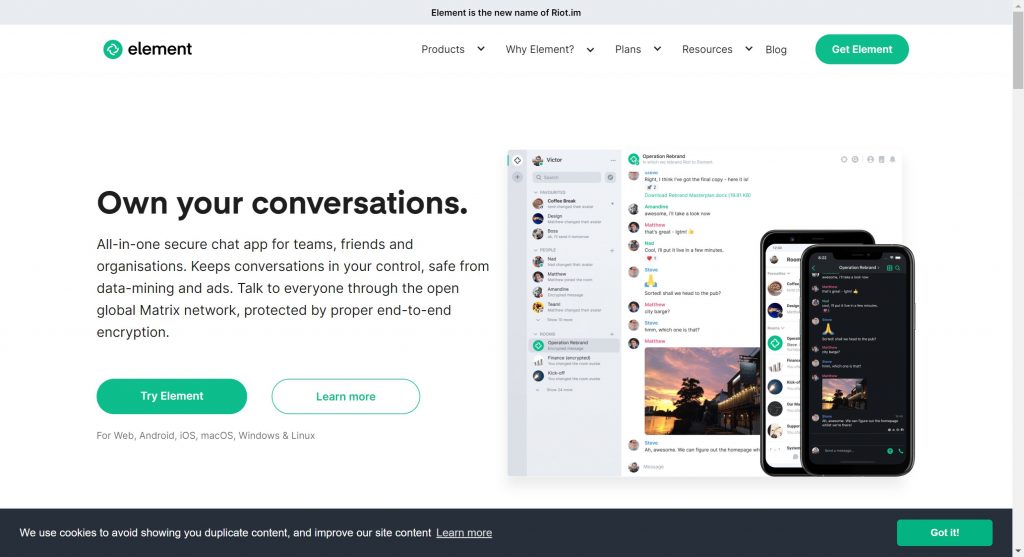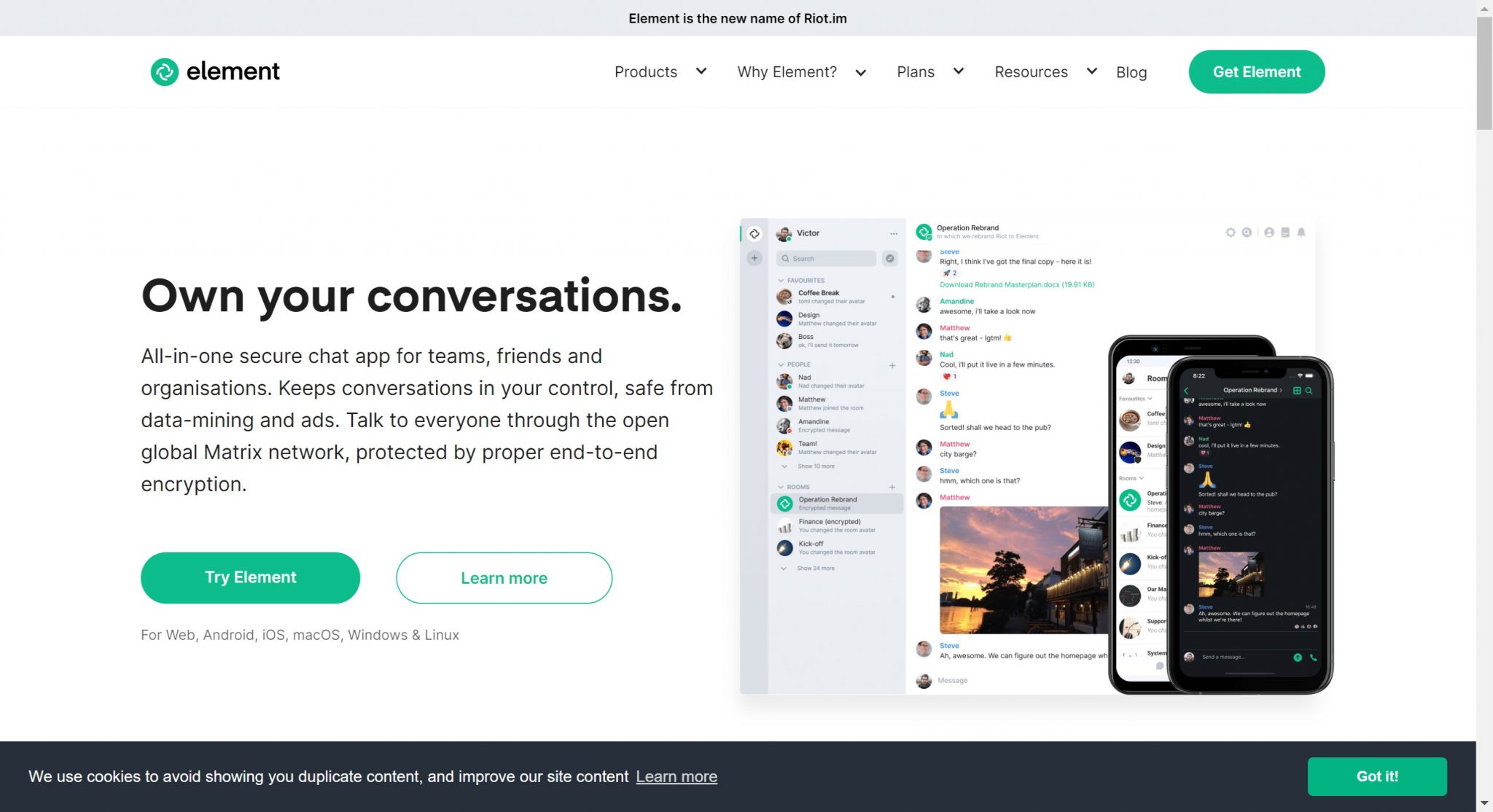 Riot.im is an open-source decentralized instant messaging application. It can be considered an alternative to Discord as well as slack very simultaneously. 
Riot.im is used by many Linux users. Riot.im has end-to-end encryption, meaning, no other person than the ones in the conversation can read the messages. It is given respectability for safety purposes.
 Riot.im gives you data and conversations privacy, control and freedom to pick a secure zone where you can use a free public server or run your own. 
Features-
End-to-end encryption with cross-signed device verification

Team collaboration

Smart notifications

Voice and video chats

Open-source
13. Ventrilo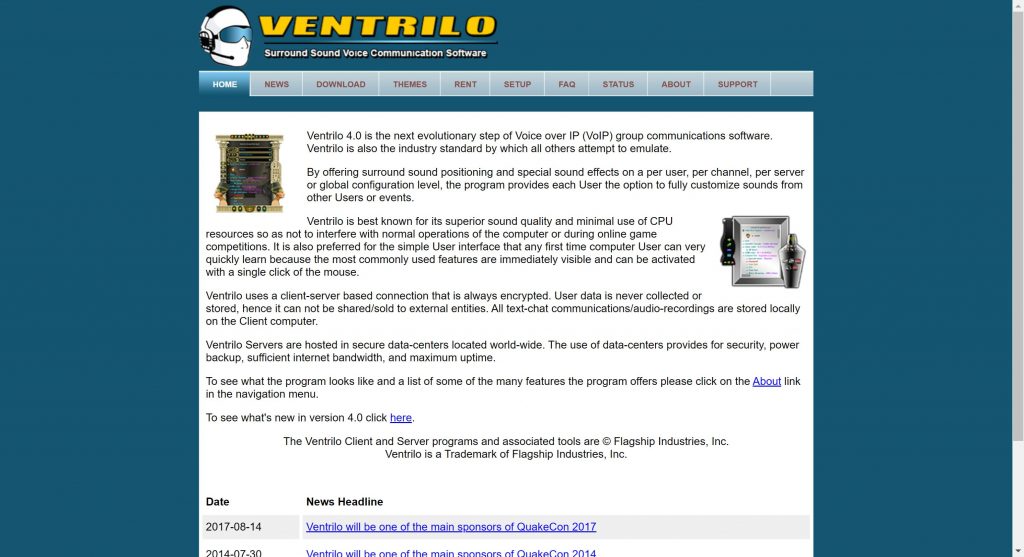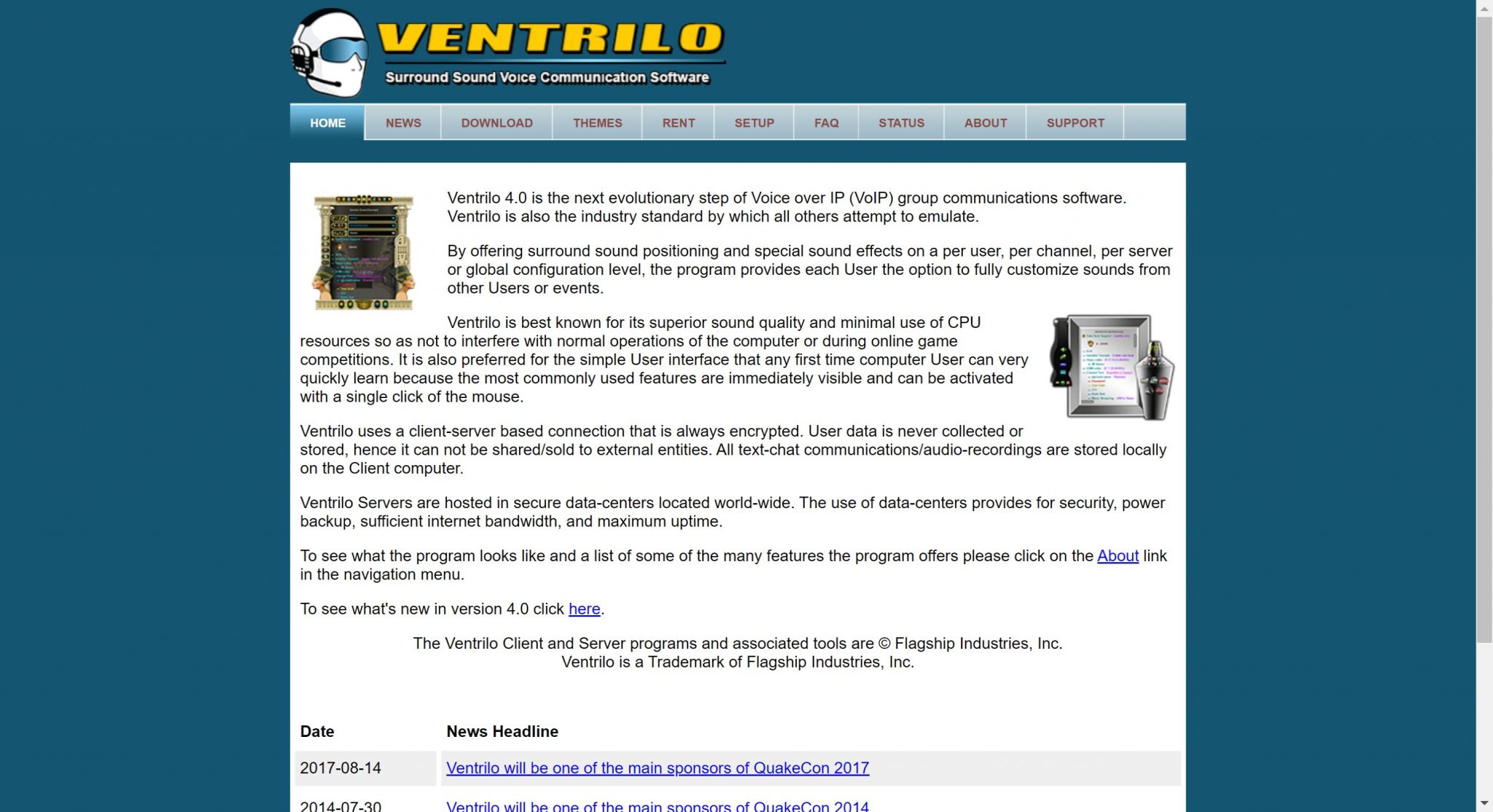 Ventrilo allows configurable cross-channel communication that allows you to voice communications over multiple servers, with multiple servers. Its compatible size will easily overlay any games screens without taking much of the screen space. 
You can easily talk to the users present on the same channels. It is compatible with Windows and Mac in a compatible voice format setting.    
 Features-
Instant setup; connect and configure is sent via email, the entire set up process takes lesser than as one minute

Easy to use control panel

Fully integrated panel with your account

Access from anywhere

Live support; customer service specialists available 24/7
14. Twitch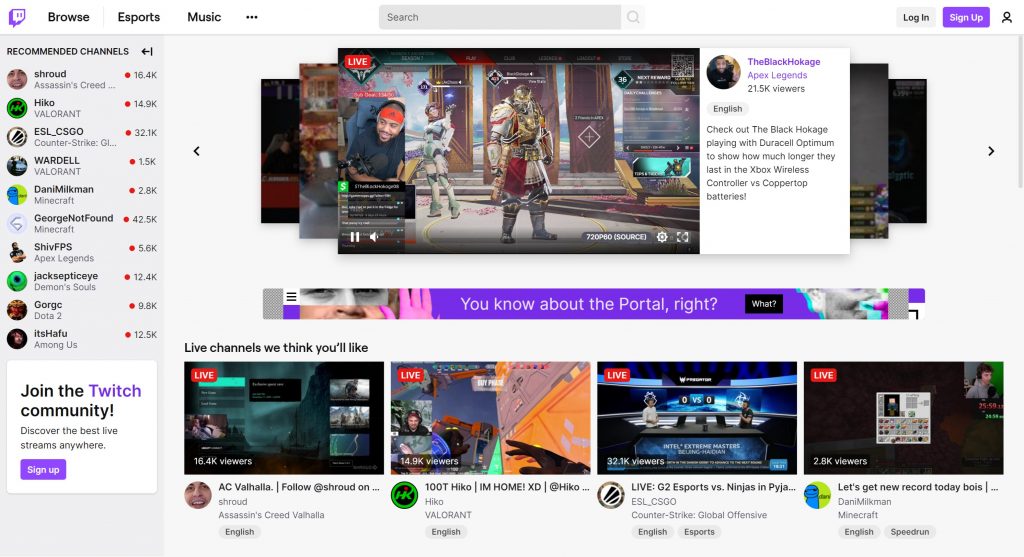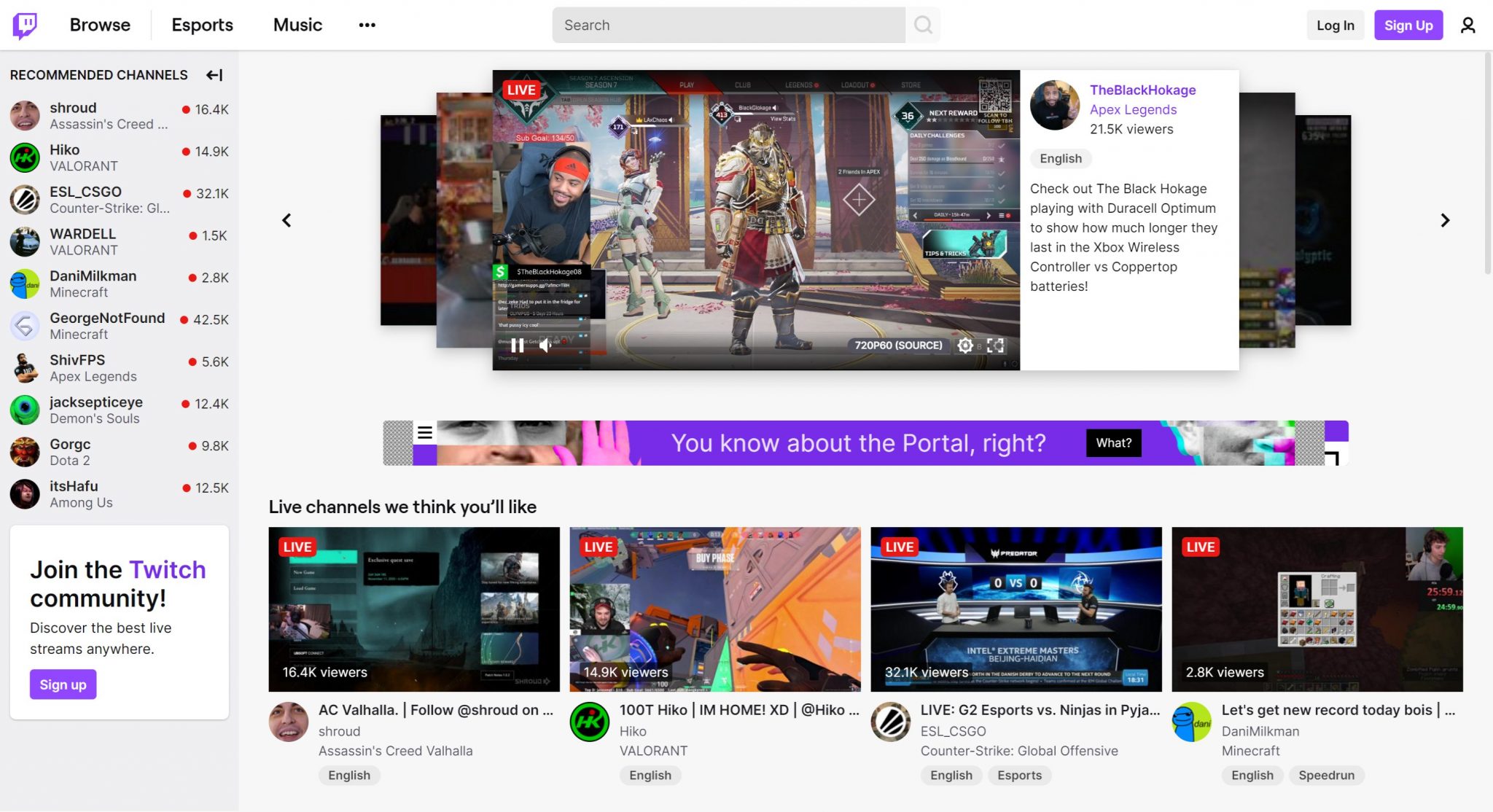 One of the most popular online services used for online video broadcasting. Widely known for broadcasting digitally while playing video games, but has expanded its ways in the genre of art, music and creation.
Over two billion streamers watch twitch every day. It has many user-friendly options for both users and streamers. Its varied content is what keeps its watchers/users sticking to this streaming platform. 
Features-
Availability of windows, android, desktop, apps

Multiple genre content

Mobile broadcasting

Ideal for gaming streams

Easy discovery of streams
Don't Miss – Best Twitch Streaming Software
15. Matrix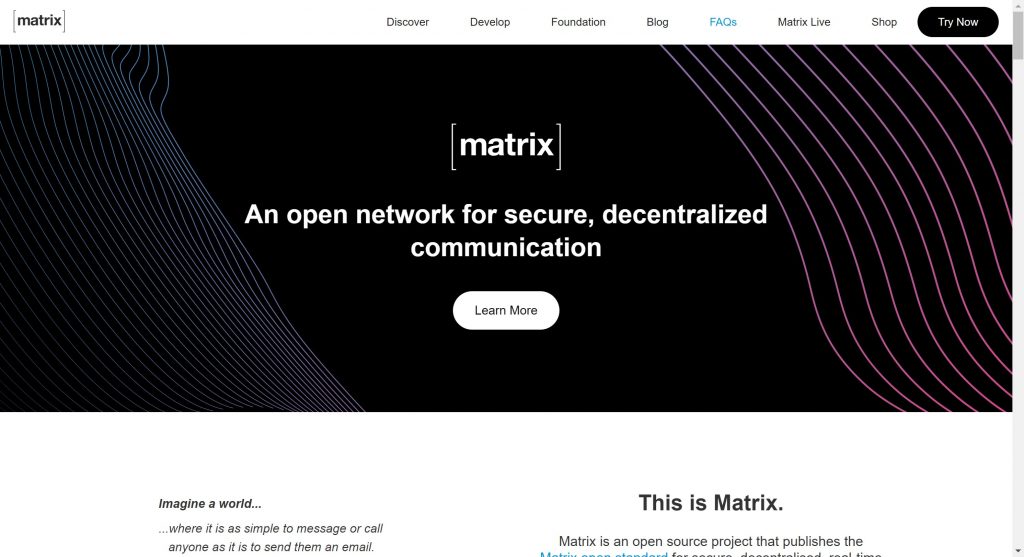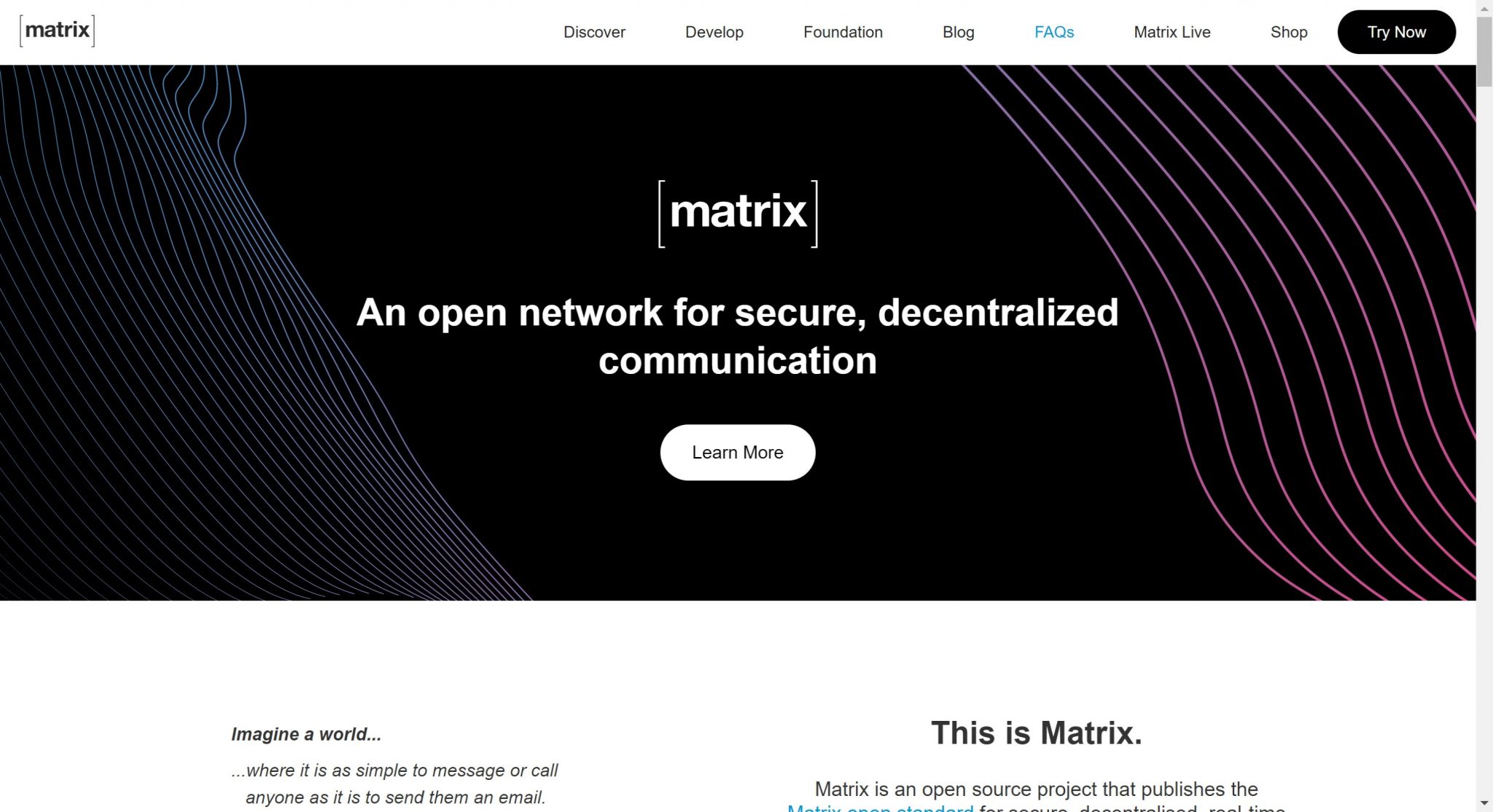 Matrix is an open-source project that plans better than Discord for open-source management that supports instant messaging, VOIP/ WebRTC signalling, both voice and video, and internet of things communication. 
Matrix has easy media/ files management, creating of plain text and formatted messages for easy communication, open standard, defining simple HTTP APIs so that users can easily find their own clients, bots, bridges and servers. 
Riot.im is the easiest way to use the matrix. Matrix and riaot.im both have great clients with a web for iOS and Android. Matrix is one of the good discord competitors.
Features- 
Fully open-source

Decentralized; run your own server and talk with other matrix users

End-to-end encryption

Arability of several clients that you can use

Multi-platform

Configure puppet via a script
16. Zulip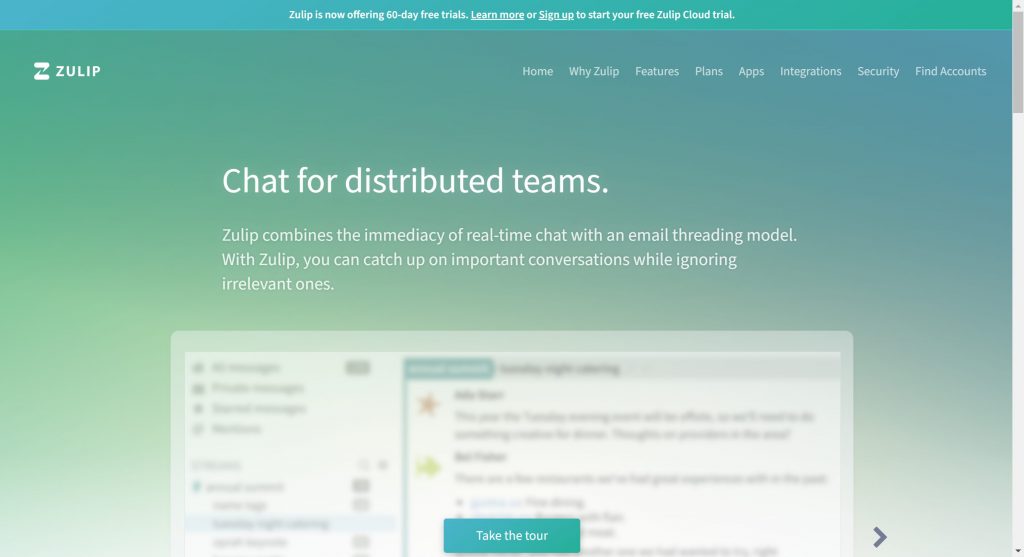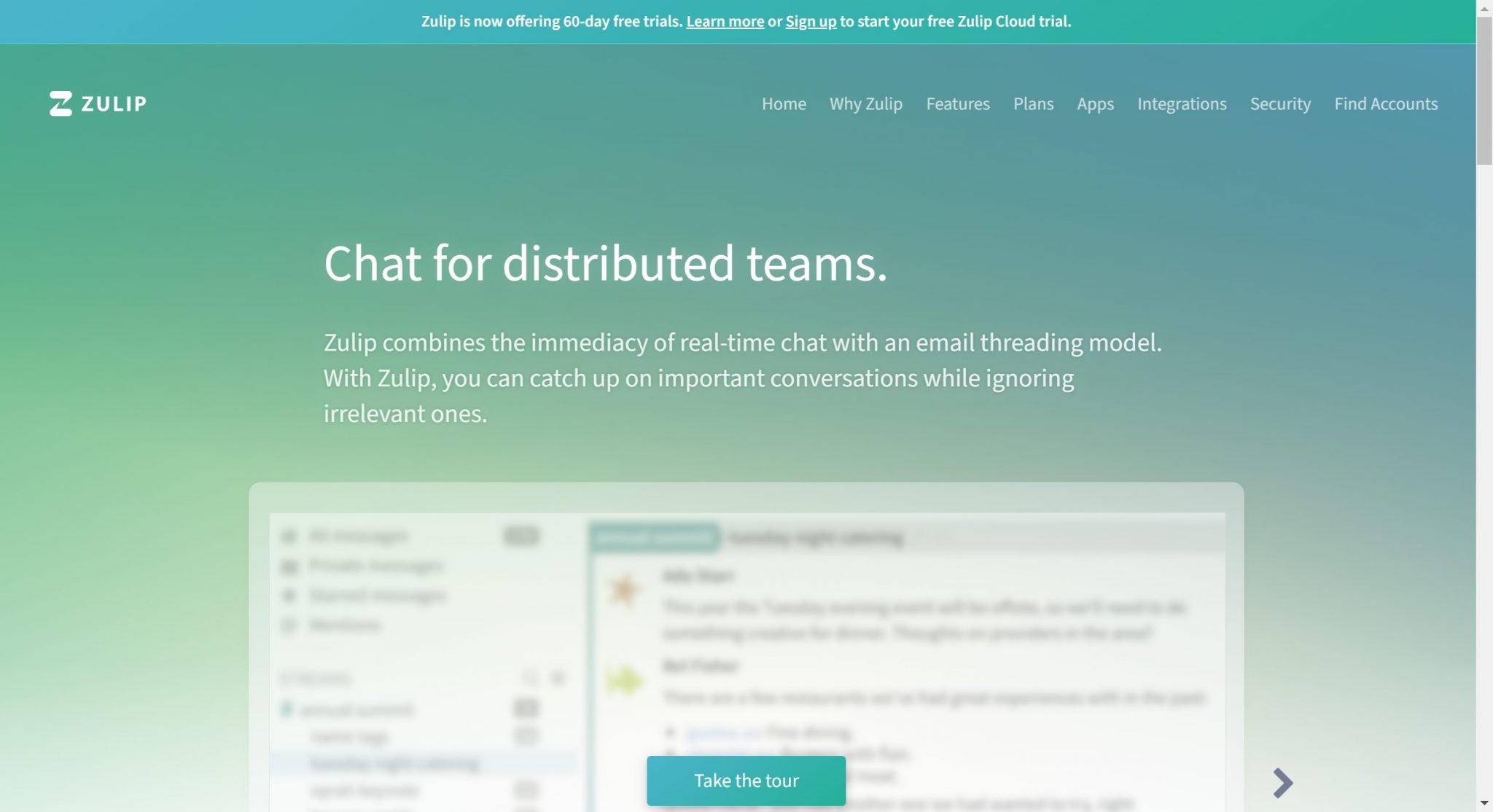 Zulip will help you keep track of different conversations. While not using rooms or channels Zulip uses things/ channel like sections called topics which allows multiple conversations at the same time without conversations interfacing. It is modelled to give you easy asynchronous conversations. 
Features-
Markdown optimized for chat

Emoji and emoji reactions; fun expressing

Inline image, video and tweet reviews

Drag and drop file uploads

Code and quote blocks

Customizable automatic linkification 
Final Thoughts 
In the above list of best discord alternatives, each platform has its features, an advancement over Discord and dis-advancements over Discord. Hope you have liked our list of the sites like Discord that are used for streaming and gaming.  
Our goal was to enlist the best discord alternatives and discord competitors. However, not all of these can be a number one Discord alternative/ perfect alternatives to Discord but each platform and apps. Enlisted above is eligible for giving maximum productivity of their own for their independent work area and to their users. 
Also Read: