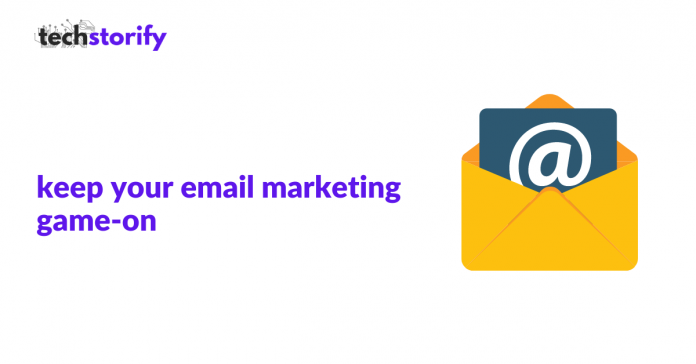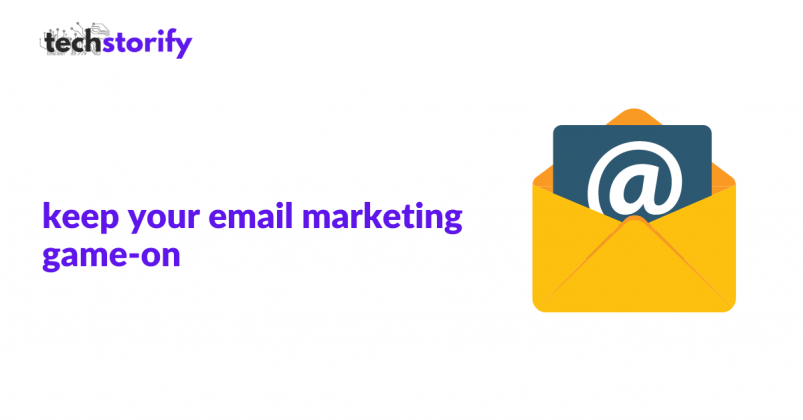 Email marketing is one of the crucial business strategies in the online world. No matter if you're marketing your brand or getting more leads/sales, email marketing services plays a vital role. However, creating and managing a successful email campaign is a complex task. As a result, masses of marketing companies launch their email marketing services in the market.
Yes, email marketing is not dead yet and still working great. And it is a great and cost-effective way to grow your business in multiple aspects. Here's a business2 community article that shows how you can get a $44 dollars return on every $1 invested. Meanwhile, to get more productive results in less time you can pick the best email marketing service in the market.
An email marketing software can filter the qualified deals, save your data, and ease your email marketing process a lot. Also, you can integrate it with other business tools to simplify your workflow. But which is the best email marketing service or platform that you can consider? Or the email marketing tool that will meet all the business requirements you need?
Today, we'll talk about the 15 best email marketing services or software that you can consider in 2020 to get better results.
Best Email Marketing Services & Software
Let's get started then.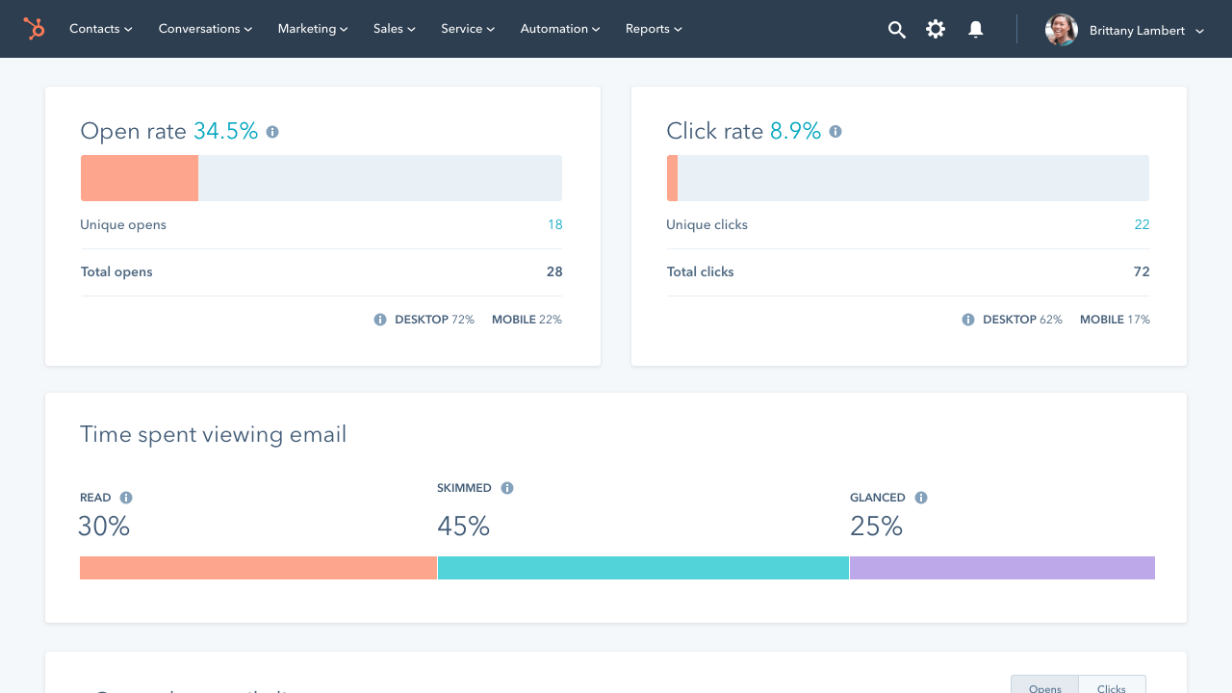 Hubspot is a famous marketing company known for its marketing related tools. The email marketing software of HubSpot comes with some amazing features to run an effective email campaign.
It comes with a visual drag and drop builder alongside pre-made email templates. You can create a catchy design and do branding before sending an email to your audience. Also, you can track important metrics from different aspects such as country, device, or language.
You can also use the smart send feature to send an email at a particular time. Also, it features A/B tests to pick up the email template which could give you better results. Moreover, HubSpot marketing software shows you the reports to know your campaign metrics alongside some tips to improve them.
It's best for a startup or a mid-large company that wants a visual email marketing service. Meanwhile, it comes with a free price but according to your needs, you can upgrade it too.
2. Moosend – One of the Best Visual Email Marketing Services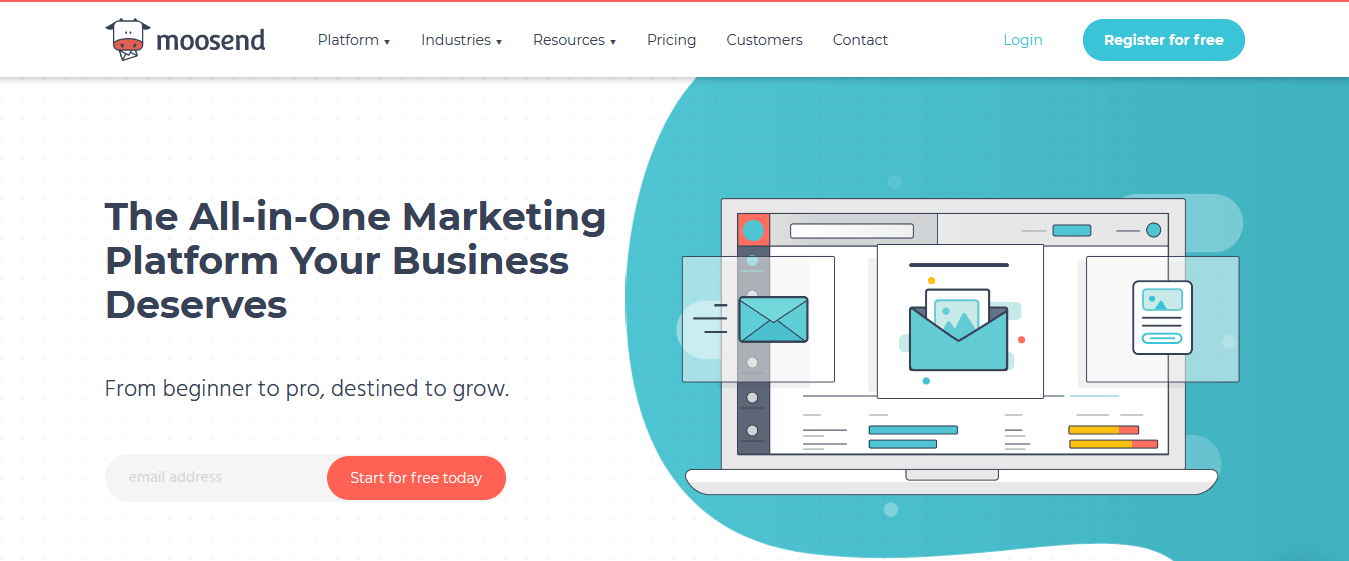 Moosend is an email marketing tool that automates your email list, messages, and tasks related to it. It also comes with a drag and drops campaign builder and responsive email templates. You can customize your emails as much as you can imagine. From images, social media icons, text blocks to your company logo, you can add it to your email, instantly.
Also, you can automate messages and filter email lists that could bring you more results. You can also add custom opt-in lists to let your visitor subscribe to your email list. Moosend gives you free learning resources to make every step easier while doing email marketing.
You'll get a free plan until you get 1000 subscribers to your email list. To get advanced features and to add more subscribers, you can choose paid plans. The basic plan starts from $8/month and for rests, you can add features accordingly. Moosend is one of the best email marketing services you must consider.
3. ActiveCampaign – Best Email Marketing tool for Startups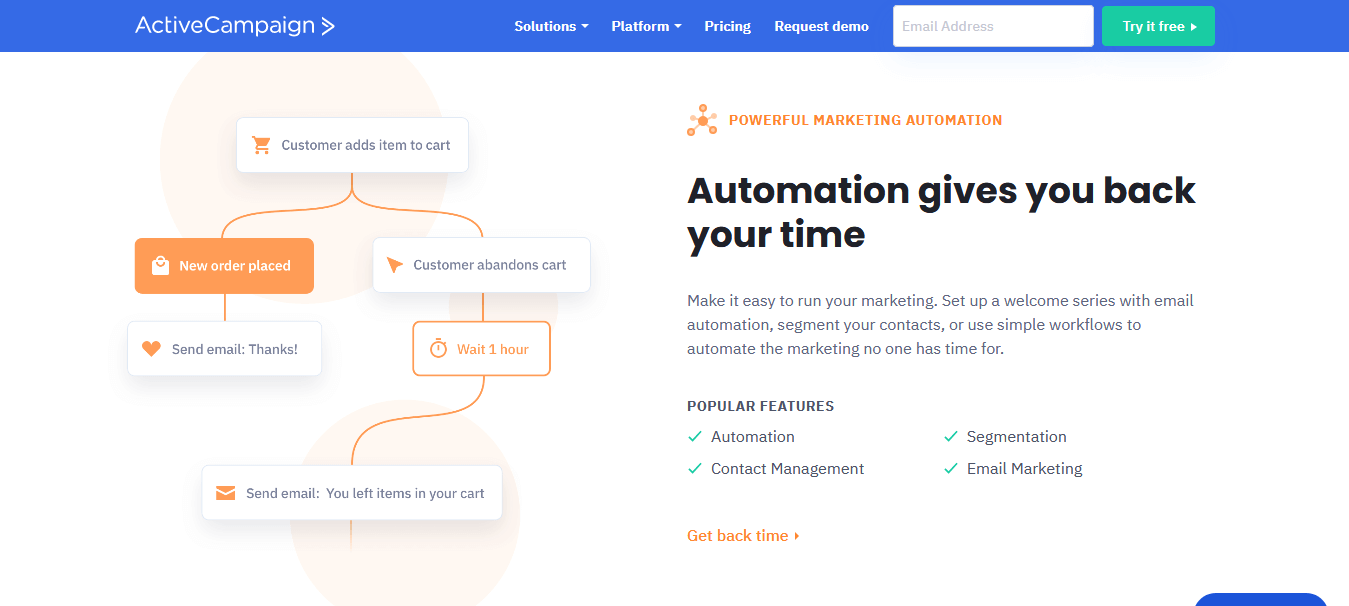 The active campaign comes in the list of one of the top email marketing services. It's a tool that is known for the automaton machine. And, it works actually very better for startup and business that sends fewer emails to their targeted audience.
The active campaign comes with a clean UI and has some responsive themes. And you can use them well to create a catchy email for your subscribers. The deliverability rates of this email marketing tool are exceptional. And it comes with excellent support you can use via email or live chat.
However, people who're complete beginners will find it a little complex. And maybe a little expensive too. Still, it's a great marketing tool to completely automated your email campaigns. Small businesses would find it useful to improve their sales counts through email communications.
4. Constant Contact – Email Marketing Service with 100+ Templates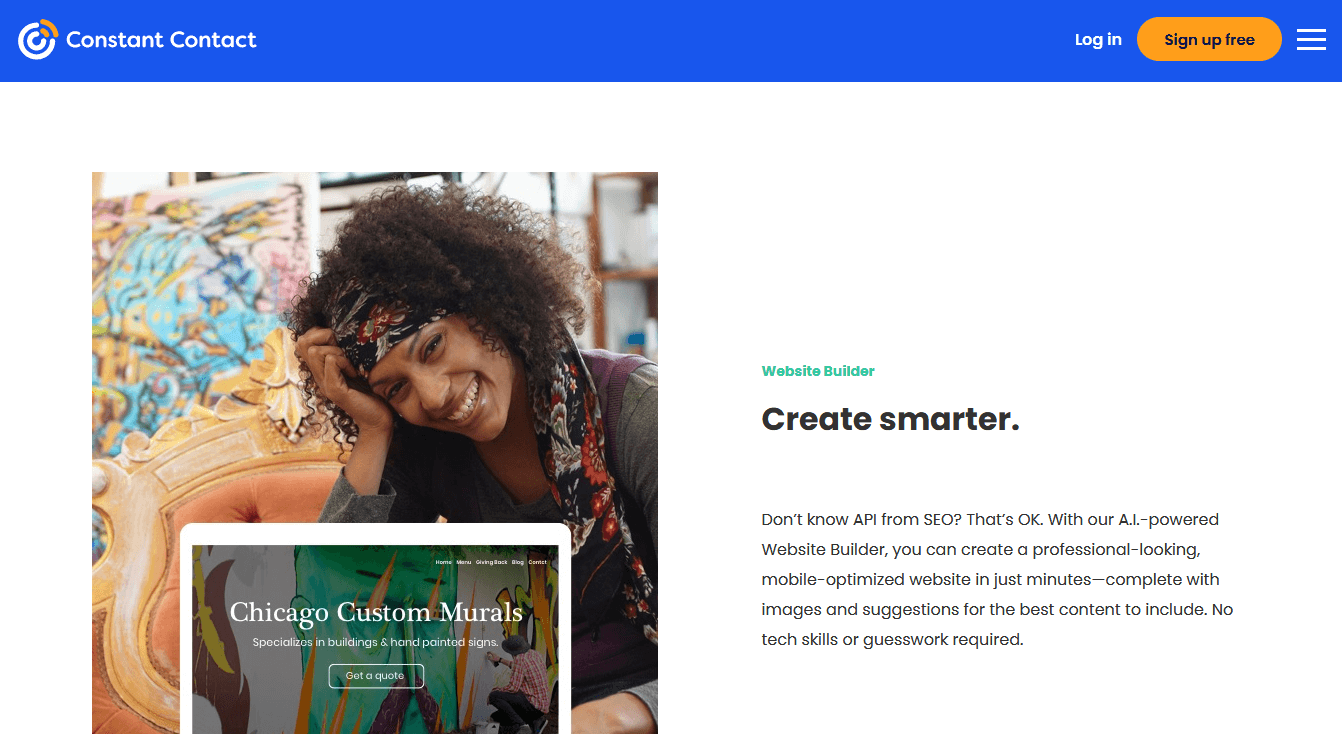 Constant contact is such an old and popular name among all the email marketing services. It came in presence in 1995 and had played an important role in a famous companies such as Bluehost, and Domain.com.
It's an email marketing tool specially designed to grow small business at an ideal pace. Moreover, it also has over 100 responsive templates that work well with every device. Also, it allows you to look at the analytics and reports to keep an eye on your subscriber's actions, precisely.
The standout feature of this email marketing tool is event management. It allows you to manage invitations, tickets, and registration data through your emails. It comes with a deliverability rate of over 90% which is above average than most email marketing services.
Constant contact costs you $18/month for up to 500 contacts. Well, a little more expensive than the previous ones still, it's one of the best email marketing services for organizing an online event.
5. Sendinblue – One of The Best Email Marketing Services with Simple UserInterface
Sendinblue is a free email marketing platform that comes with simple UI and useful features. It is good for people who just started an online business and seriously want to grow it.
It comes with clean and simple templates, website opt-in forms, and welcome emails. You can also automate your emails to send them at a particular time of the day/night. You can also track analytics in real-time to know what kind of email working well, bad, or average.
Email marketing workflows allow you to set custom workflows according to your subscriber's actions. As a result, they get an SMS, an email automatically based on a particular action.
Sendinblue has a free plan with unlimited contacts. Also, you can send 300 email newsletters to them per day. However, you can upgrade it to a lite plan that costs you $20/month. In this plan, you are allowed to send 40,000 emails per month without a daily sending limit.
Sendinblue is an easy to use email marketing service with a free plan that allows unlimited contacts, and 300 email newsletter sends per day. If you're serious about growing your list, you can use their Lite plan which starts at $20/month and allows up to 40,000 sends per month and no daily sending limit.
6. Freshmarketer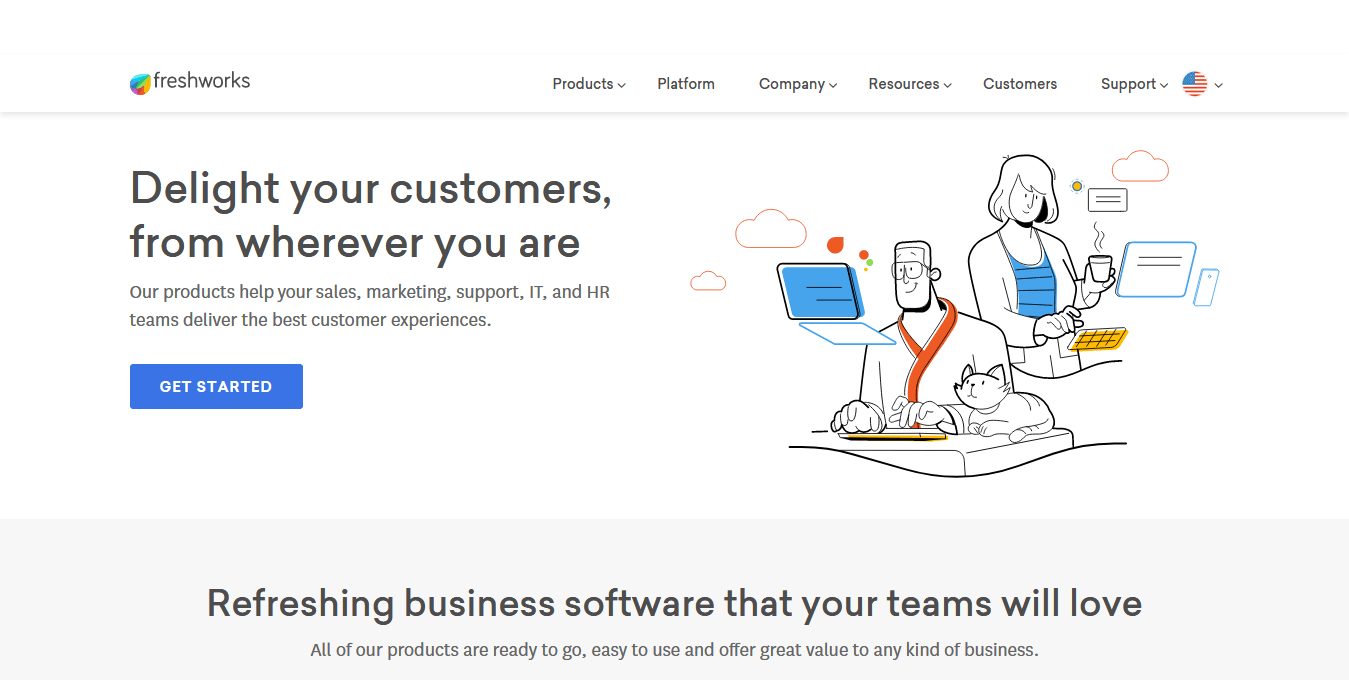 Freshmarketer is a powerful email marketing tool to level up your marketing game. It comes with some best optimization tools to automate your email marketing process. As a result, you get more quality leads than before.
The campaign management hub allows you to watch your audience's behavior, demographic details, and other essential data. Freshmarketer features lots of amazing features that allow you to personalize your email campaign accordingly. Also, you can use drag and drop builder to give them a touch of your personal branding without much effort.
Moreover, the heatmaps feature allows you to keep a keen eye on your consumer's behavior. You can track at which part of the email you get the most clicks by your visitors. Eventually, by using this data, you'll be able to improve your conversion rate at a significant pace.
Freshmarketer comes with three pricing plans. The free plan has named Sprout.  In this plan, you can add up to 500 contacts and it has limited features as compared to paid plans.
Freshmarketer has two paid plans Garden and Estate. The Garden plan costs you $49/month and it's best for small to mid-sized companies. Meanwhile, you can get an Estate plan is $99/month if billed annually. This plan comes with complete offers and features. If you're looking for the best email marketing service for a large team, then this is the one.
7. Omnisend – Email Marketing Software with Omnichannel
Omnisend email marketing platform allows you to automate your workflow without much hassling. It's easy to use the platform and works great for beginner email marketers.
One of the standout features of Omnisend is its omnichannel capabilities. Definitely, it enhances your connectivity range towards your audience. You can also add email, SMS, FB messenger, and lots more to your automation process. In Omnisend you can make your email more customized to target a particular range of audiences.
Also, the functional segmentation feature allows you to send a message to a specific subscriber at a specific time. Moreover, you can capture email, and automate your campaigns with responsive templates.
Omnisend comes with three paid plans and one free plan. The free plan has limited features but works well for newbies. Moreover, you can check out the pricing by visiting here. However, every plan comes with a free trial so you can experience their services before buying them.
8. Pabbly Email Marketing – To Send Bulk Emails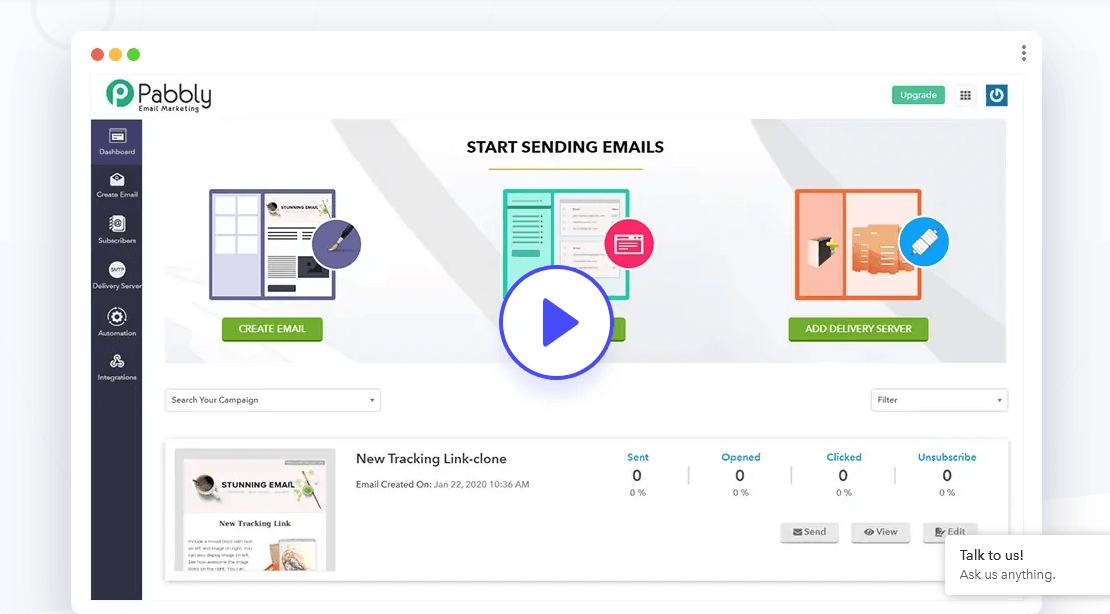 Pabbly email marketing is one of the best email marketing services for sending bulk emails via SMTP. No matter if it's external or not. Yes, it's an email marketing tool that allows you to send emails in the schedule, automate your marketing process, and gives you access to SMTP routing.
You can schedule emails and with the autoresponders, you can trigger your customer using proven techniques. In short, you have to spend a little time designing it but it can surely improve your conversion rate. The responsive email templates and drag and drop email editor allow you to do customize your email campaigns, accordingly.
Meanwhile, you can track important metrics such as bounce rate, click-through rate using the email tracking feature. In that way, you can work on the weak points or improve your email layout to hike up the conversion rate.
Pabbly offers five plans including the free one so it costs you $24-$83/month. In the offering plan, you can just explore pebbly with limited features. Moreover, you can start from a rookie plan that costs you $24/per month. You can send emails to upto 5000 subscribers. And if you got 1 million subscribers then you can contact the sales team to know the price.
9. Salesforce Marketing Cloud – Best for Salesforce Integrations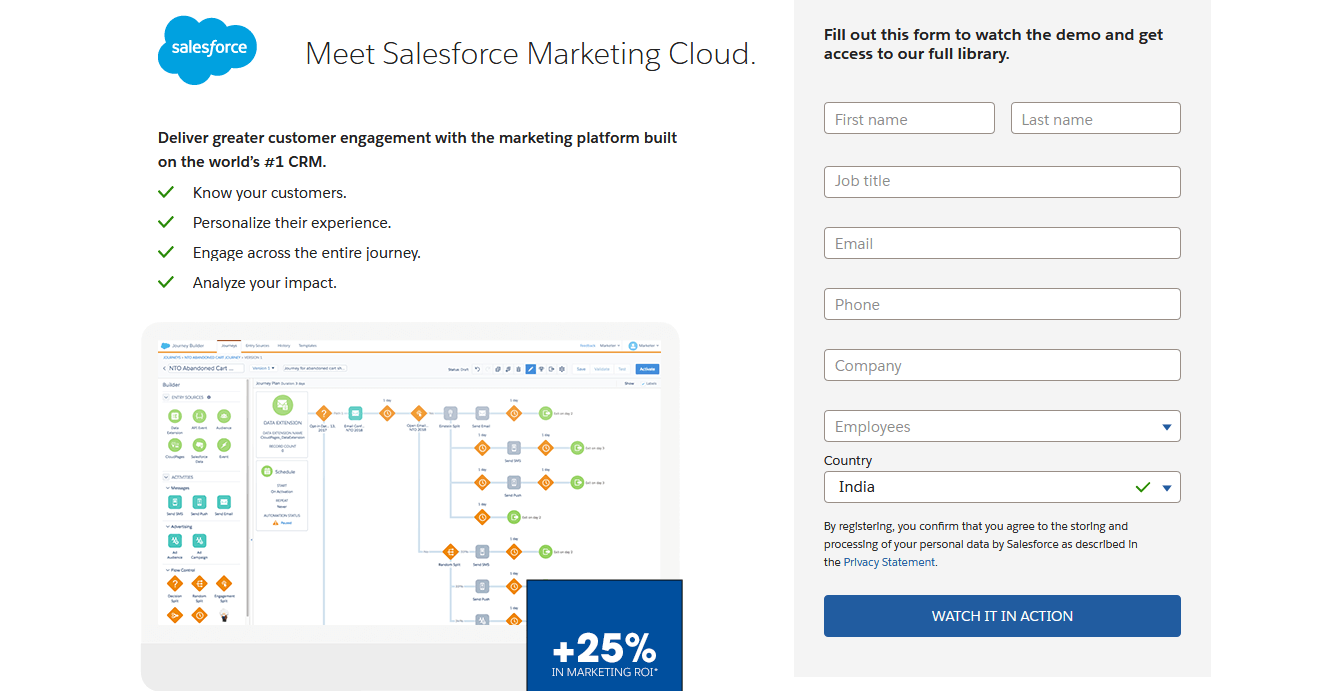 Salesforce is one of the best CRM companies that worked with companies like HCL, KFC, Godrej, and many more. In short, the Salesforce marketing cloud is a professional email marketing tool to communicate and engage your customer.
It provides you with better and personalized email marketing services rather than most of the email marketing tools in the market. It features advanced AI-powered analysis and prediction. So you're allowed to track customer's behavior better than most of the tools.
As a Salesforce product, it integrates well with its products such as Sales Cloud, Analytics Cloud, etc. You can use the major services from other products to utilize and personalize your services. Moreover, it comes with different modules for services like SMS, chats, social management, etc. Alongside the Salesforce product, you can also integrate it with other products such as LinkedIn, Shopify, CRM, etc.
Salesforce Marketing Cloud comes with a free trial and allows you to use premium features for a limited time. Moreover, it's not a single product and comes with a bundle of software. First, you can fill out this form to get a free demo. The paid plan varies from bundle to bundle and costs you $400-$36000/per month. You can also customize your plans and choose from 12 software tools according to your business requirements. Hence, it's one of the best email marketing services if you're serious and want a great level of customization.
10. SendX – One of the Best and Affordable Email Marketing Services
SendX is perfect for people who're looking for affordable, and feature-rich email marketing software.
This email marketing tool allows you to customize over 30 aspects while creating an email campaign such as time zone, domain name, and email client. Also, you can automate your email campaign to send them at a certain time for a particular user. Moreover, you can also add pop-ups and forms on your website to convert visitors into subscribers.
Also, you can do that by designing pre-built email templates without any HTML. The heatmap feature of SendX allows you to track the visual overview of your email campaigns.
SendX has different pricing modules than previous email marketing services. You will pay according to the number of subscribers. You can pay $7.49/per month/billed monthly for 1000 subscribers. It also offers a free trial to get experience before investing your money.
11. Campaign Monitor – Creative and Easy-to-use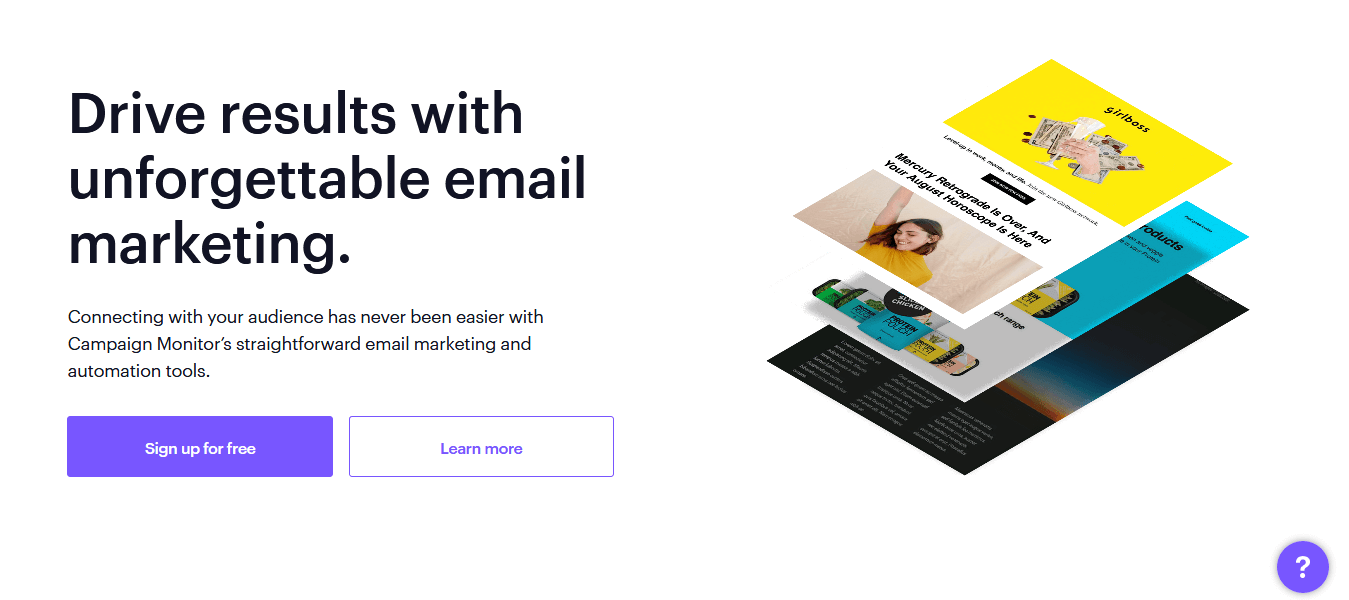 Campaign monitor tells most of about itself just by its name. It's useful, amazing, and easy to use email marketing software to manage your marketing process.
The drag and drop builder is creative and comes with certain analytics features. You can use them to optimize your email strategy and to target the ideal consumers. You can also personalize your content and use the segmentation features to improve your conversion results. It has a clean visual UI so you don't have to worry about the learning steep. It's simple and automation your campaign to give you a successful sales funnel.
As I already told you, it's easy to learn. Still, if you want to understand the basics properly you can lookout the resources it has. In these resources, you'll learn how to make a successful campaign from scratch.
Campaign Monitor comes with three major plans- Basic, Unlimited, and Premier. The price starts from $9/per month and ends up $149/month for 500 lists contacts. The price will rise up as you get more contacts. Moreover, you can contact the sales team if you have contacts in high volume to know the ideal plan.
12. iContact

iContact is one of the top email marketing services and present in the industry since 2003. It's an easy and user-friendly tool that your team will easily understand. And, it also helps you to see the results and campaign insights in a better way.
As you can notice most email marketing services have the same features as others. iContact also comes with all the features you'll see in another marketing tool. It has a simple and creative page-builder with ready to made templates. Also, you can automate your email campaign from the very first click of a visitor.
However, the customer support from this email marketing tool is a standout feature. It has an award-winning support system that helps you to create a better campaign to get better results. In short, you're not alone. The whole company supports you. Also, there will be a team of social+marketing consultants. They'll help you to create a punchy and standalone online presence in less time.
iContact has two major plans- Base and Pro. The base plan starts with $30/per month if you got 500 subscribers. Pro plan costs you $61/per month for the same number of subscribers. This is the price you get when you'll pay yearly. Moreover, you can get a 30-day free trial without filling in credit card information.
13. GetResponse – One of the Best Email Marketing Services in Automation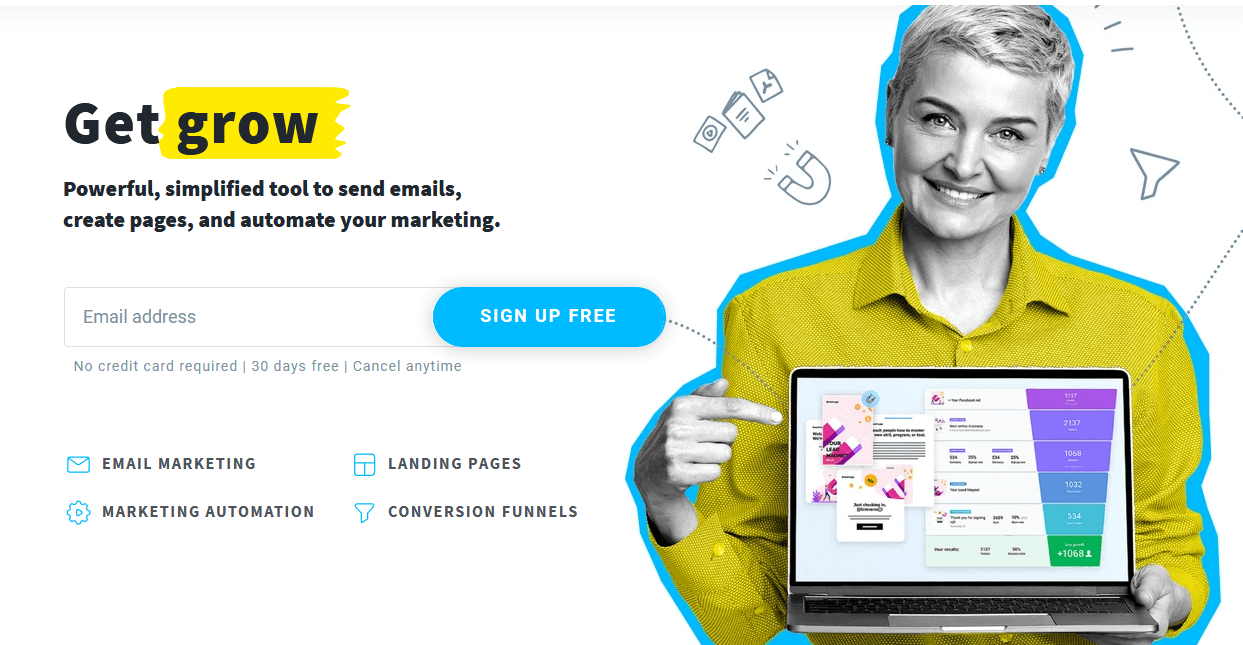 GetResponse is another email marketing tool that is known for its automation features. Alongside the email marketing services, GetResponse also provides CRM, landing pages, and webinar services to its customer.
It offers over 500 templates to choose from according to your targeted niche and audience. Also, these templates come with the integration of Shutterstock. So you can get a wide range of stock photos to use in your email campaigns. Moreover, you'll get a drip campaign tool that you can manage through a calendar interface. In that way, you won't miss the date of your upcoming events or webinars.
GetRespone is an email marketing tool that supports more than 20 languages. In short, you can cover a wide demographic audience with it.
GetResponse comes with four plans- Basic, Plus, Professional, Max. It'll cost you from $15-$99/per month. However, it depends on your subscriber's list too and you choose a monthly plan or a yearly plan. Also, every plan offers a free trial to test you out of the products before making a purchase.
14. MailChimp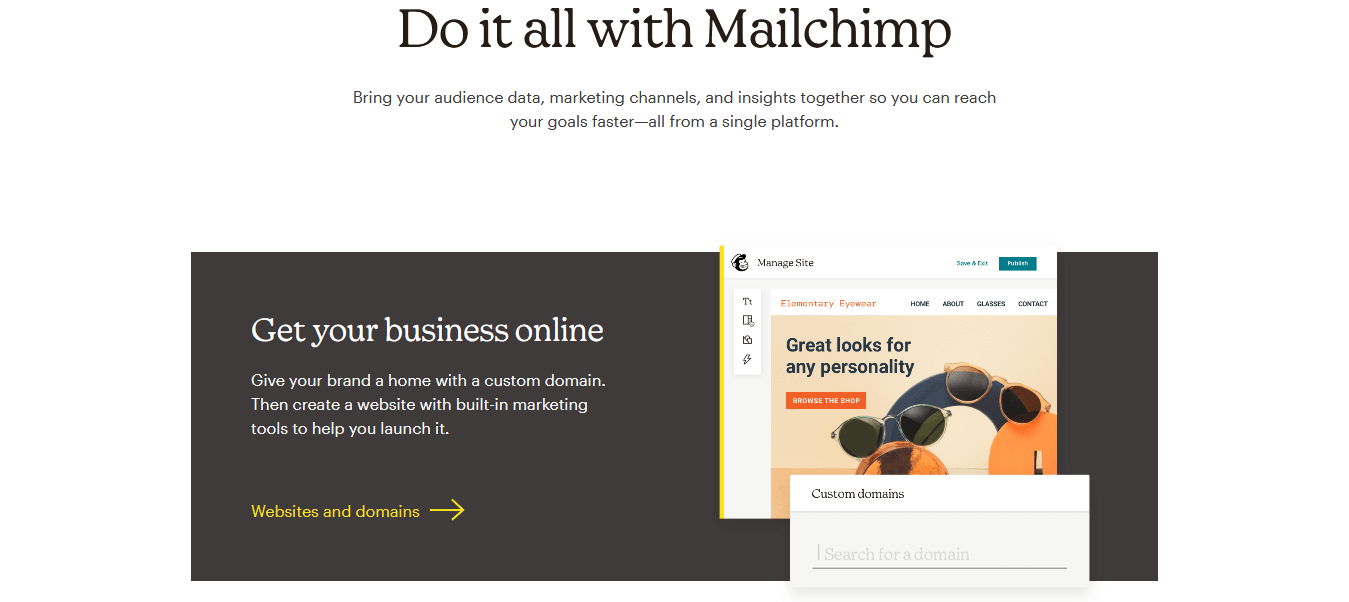 MailChimp is the first email marketing tool that I personally used for my website. As my experience, it's simple, clean and one of the best email marketing services to automate your campaign.
MailChimp is very popular among email marketers. And it has millions of users from over 175 countries. It allows you to see insights into your consumer's actions to make a better email strategy. It got an email page builder to design emails accordingly. Moreover, it's simple to use and you can do that without using any coding.
Further, you'll get 300+ integrations to customize and add the service according to your business requirements. You can also use these integrations to ease your marketing workflow.
MailChimp has four plans- Free, Essential, Standard, and Premium. Free plan features up to 2000 contacts, marketing CRM, website builder and layout with MailChimp logo. You can add a subscribers list according to your requirements in the rest of the plans. Moreover, it has extra plans for Transactional emails design for developers. And you can get a free trial of this plan too.
15. AWeber – Best Email Marketing Tool for Small Business
AWeber is an email marketing tool that is specially designed for entrepreneurs and startups with low budgets. In other words, one of the best email marketing services to get started as an email marketer.
AWeber is simple and easy to learn even if you're a newbie to email marketing. You can simply design your emails using pre-built templates to capture the leads. AWeber is also known well for its improved and fast deliverability rate to send an email. Also, you can create automatic campaigns to send emails to specific users.
And you'll find a pre-built campaign with a proven design that you can use to get better results. Moreover, you can add more interactions to your emails using the latest AMP technology.
Aweber offers two plans- Free and Pro. In the free plan, you can use 1 list with 500 contacts and send 3000 emails/per month. On the other side, in the Pro plan, you'll get all the features with no limit. And the Pro plan costs you $16/month. You can contact to the sales team if you got over 25000 subscribers on your list.
Conclusion
Email marketing is a great way to build trust in your audience as well as to create a personal brand. However, you can add other tools such as CRM and project management to gain more. Still, as a newbie, you are advised to first get used to one tool.
As you can see there are a couple of email marketing services available in the market. And all of them are best in their niches. Although like I said in other business-related posts first make a checklist to get a clear idea about your business's needs.
So that's the list of the 15 best email marketing services you can consider in 2022. Hope it helps you to find the best email marketing tool for your business.
Later you can read the below posts to grow your business greatly:-