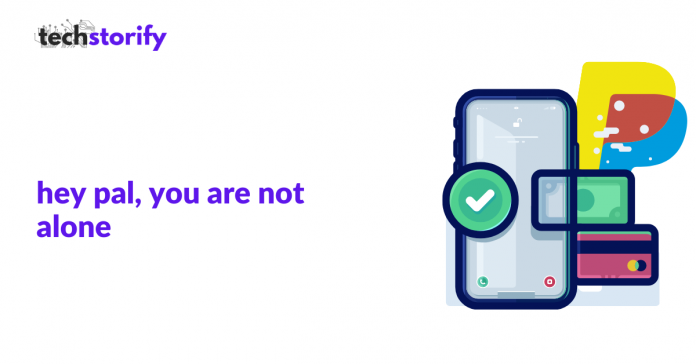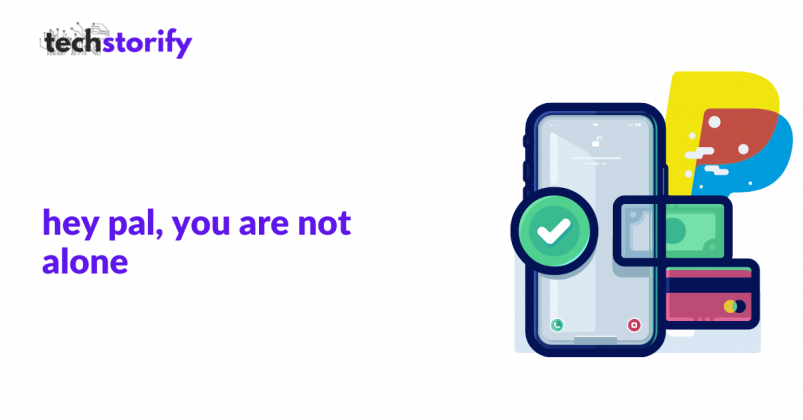 Paypal is one of the most used online payment methods by businesses, professionals, and freelancers. Even after being a great solution for online payments, one should have a PayPal alternative as most of the time buyers and sellers do not prefer Paypal due to their own reasons.
Moreover, PayPal charges are quite high and the conversation rate is also not justified, so if you have recently established an online business, consider using the alternatives of PayPal first.
In this article, we will be sharing a list of 20 best PayPal alternatives that you can use to receive payments for your business or freelance.
---
20 Best PayPal Alternatives of 2020
1. Payoneer
Payoneer is one of the best alternatives to PayPal preferred by most businesses that deal with international clients and companies. It is also the second choice of every freelancer who wants to save the extra charges and get good conversation rates.
They deal in diverse markets so there's no to worry about what type of business you own, Payoneer will help you to receive international payments easily. As of now, it is helping more than 4 million users in more than 200 countries to receive and send payments.
Charges:
Receiving from another Payoneer customer – Free
While receiving in accounts – Free
Directly from the customer – 3% from customer and 0% from ACH bank debit
---
2. Amazon Pay
Amazon is a trusted company that has diversified its business into many sectors. It has started amazon pay to help the customers pay faster during checkouts as they are already logged in and only have to enter the pin to complete a transaction.
Additionally, you get Amazon fraud protection security, the transactions are completed on your site and lastly, you can easily integrate it with your CRM.
Charges:
Solution

Transaction
amount

Domestic processing fee

Authorization
fee: $0.30

Total Transaction
fee

Web &
mobile

$10.00

2.9% ($0.29)

$0.30

$0.59

Alexa
(real-world goods, services)

$10.00

4% ($0.40)

$0.30

$0.70
---
3. TransferWire
The third PayPal alternative on our list is Transferware which is one of the cheapest payment gateways to send money in different countries. One can also apply for the TransferWire debit card by joining the waitlist.
It is suitable for freelancers and eCom businesses obviously, you can even get the payouts API to integrate with your app or software.
The best thing about transferwire is that they use the real-time exchange rates, so you don't have to worry about the exchange rates anymore. The fee charges are minimum, you can check out the complete pricing from here.
---
4. Stripe
Stripe is the number one payment solution for online businesses and a great alternative to PayPal that can be integrated with ecom softwares like Shopify, booking.com, and various other ecom softwares and sites.
The company provides excellent support to the developer who wants to integrate stripe into their software or website, it is being said that stripe is a "developers first" company and a great solution for overseas transactions.
Charges:
Pay as you go charge
2.9 percent + 0.30 cents for every transaction done via the card.
Additional 1% on international cards and currency conversion.
The chargeback fees are $15 whereas Paypal's fee is $20.
---
5. Google Pay
Google is trying its hand in various sectors, similar to what Amazon is doing, and has a payment app for everyone. Right now it is available in 28 countries and is popular in India, because of its rewards on every transaction.
It can be used via the app, which is available on the app store and the google play store, of course, it allows you to create a business account also which helps in collecting money from the customers easily.
The payment method has a solid lead in India with over 67 million active users, it is free of charge and gives reward on every successful transaction, moreover, it also runs special offers and competitions on festivals.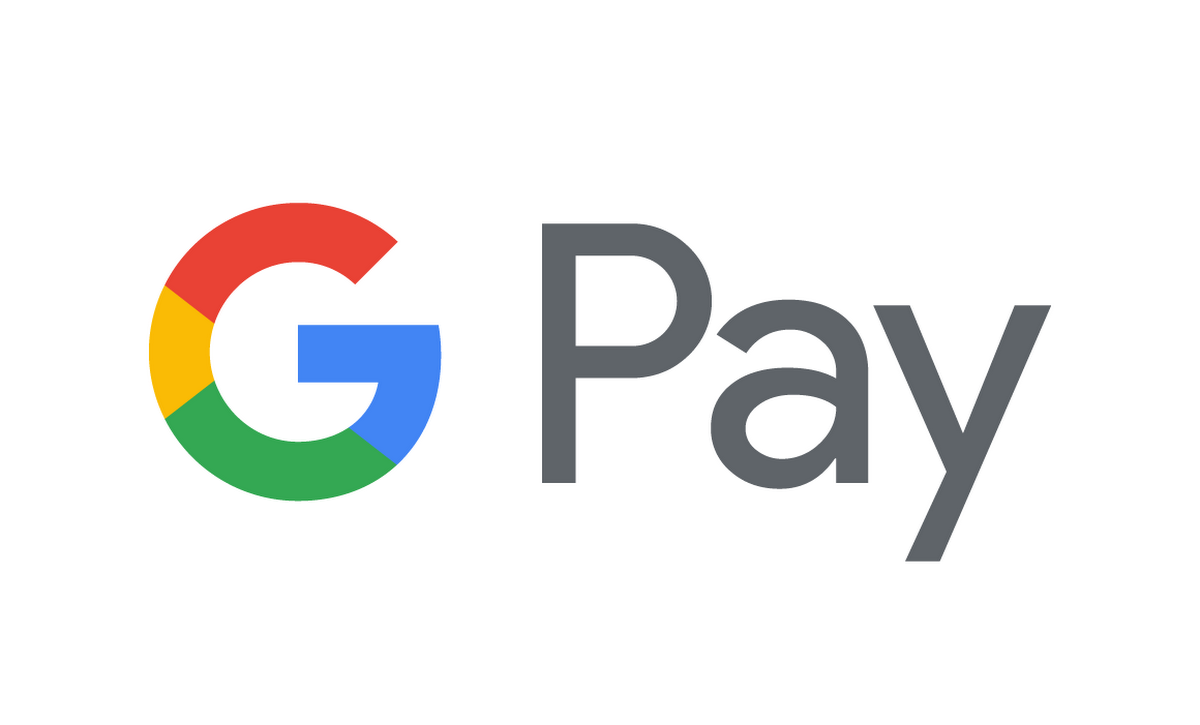 ---
6. 2Checkout
2Checkout is another amazing payment solution ideal for those who have there own SAAS/Software, online services, physical and digital goods. It servers in 180 countries at the moment, and is providing a payment solution to more than 17000 clients.
It supports 15 languages and 87 currencies in a total of 200 global markets and you get a benefit of 300 fraud rules on every transaction. Furthermore, you can integrate with online carts easily, it supports integration with more than 120 carts in the basic plan.
Pricing:
The pricing is quite higher than PayPal and the other alternatives mentioned in the list, the image below gives you the correct idea of what benefits are offered in each plan.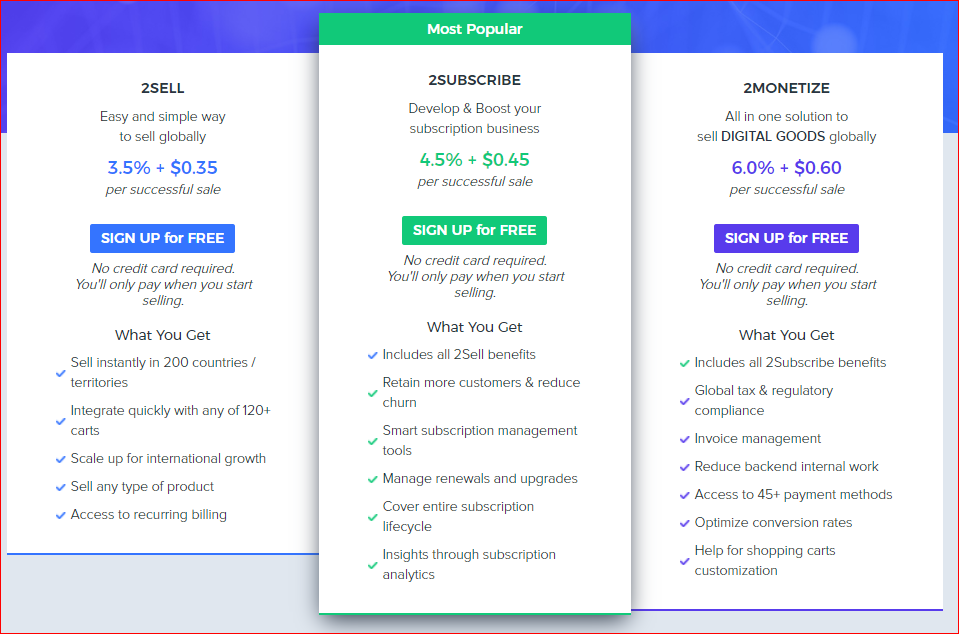 ---
7. Skrill
One of the best PayPal alternatives in this list is Skrill that has similar rates and fees as that of PayPal. Skrill makes international transactions easier as it is processed via a debit card which you will be receiving from the company, it can be used anywhere, even in your local ATMs.
Currently, it supports up to 40 currencies, and you can send the payment on the email address, mobile wallet, or direct bank transfer.
Although there are some downsides of using skrill such as sending money to an email address costs you 1 percent of the transaction amount. Furthermore, the fraud prevention tools are strict and you may end up getting your account frozen.
You can check out the prices from here, select your country and currency accordingly.
---
8. QuickBooks Payments
Quickbook payments might not be a popular payment method but definitely a great solution for receiving payments via credit cards, debit cards, and ACH bank transfers.
It is more of an accounting tool that helps you to keep a record of your financial activities of the business and has the ability to receive payments also.
We have also highlighted QuickBooks Alternatives.
Pricing:
Card – Invoiced – 2.9% + 25¢
ACH bank transfers – 1% (max $10)
Card – Swiped – 2.4% + 25¢
Card – Keyed – 3.4% + 25¢
---
9. Authorize.net
Popularized among the online stores, authorize.net is best known for its affordable rates, quick support, and straightforward user interface which can be used by a new user without hassle.
Even though it is not as popular as paypal but definitely a good paypal alternative for shoppers who are actively looking for a secure and fast payment gateway.
Moreover, it also has some additional features such as creating invoices, recurring billing, point-of-sale checkout, and a robust API. It also integrates with other payment providers such as Paypal, visa checkout, and apple pay.
Pricing:
Monthly gateway fee – $25
Per transaction – 2.9 percent
Additional – $0.30 per txn
---
10. Square
Square is more than just a payment gateway and certainly a powerful PayPal alternative for accepting online payments on your website. You can accept payments via cards, cash, check, and even gift card.
Moreover, there is also a feature to print the receipts and to send them online to the customers. Some additional features include inventory management, payroll tools, recurring payments.
There is also a feature to integrate square with your online store and enable accepting payments with a checkout option.
Pricing: 2.6% + 10¢ for every mobile payment, chip cards, and magstripe card payment.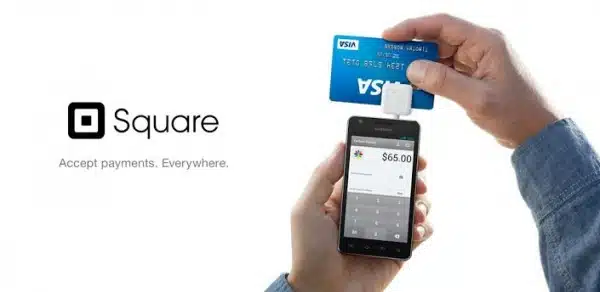 ---
11. Braintree
Braintree is a payment gateway mostly used by startups and established companies like Uber, Dropbox, GitHub, and Yelp. You can accept payment from more than 45 countries in around 130 currencies.
However, Braintree is a PayPal service yet is has a plethora of its own features that make it a competitor of PayPal. One can even integrate it with payment providers such as Apple Pay and Google Pay.
The only downside of integrating it with your website is that you need to have an understanding of programming.
Pricing:
2.9 percent plus $0.30 per transaction
---
12. Dwolla – Only for The USA
Dwolla is a preferred payment solution for emerging businesses outshining as a PayPal alternative in the USA and is totally developer-friendly. With its checkout API, you can integrate it with your website for faster and convenient checkouts.
In a single API request, you can send a payment request to up to 5000 customers at the same time securely and without facing any downtime. You can rely on Dwolla with your eyes closed if you mostly deal with a high volume of bank transfers.
Pricing:
0.5 percent of the transaction amount
Scale plan – $2000 per month
---
13. Payline
Payline is another top-notch alternative to PayPal offering the lowest price per transaction and providing services like invoicing, recurring billing, ACH payments, and plugins to connect with the POS systems, shopping carts, QuickBooks, and the card reader.
You can try payline free for the first month without any upfront fees and cancelation fees.
Pricing:
0.2% for every transaction or 10 dollars per month
---
14. WireCard
Yet another impressive PayPal alternative, Wirecard serves as a payment option for businesses that serve more than one country. It can be integrated with more than 200 international payment networks and is compatible with around 100 currencies.
Similar to other payment methods, Wirecard offers services like in-store payments, mobile payment, risk management, multi-channel payment gateway, and issuing value-added services.
Pricing: To know about prices and plans you need to contact support.
---
15. Bluesnap
Bluesnap is an online payment solution consisting of people who are keen to provide better payment solutions to the businesses who deal internationally. It offers features like payment analytics, chargeback management, and risk management.
Moreover, BlueSnap can be easily integrated with ecommerce stores for faster and convenient checkouts.
Pricing:
No monthly fees for the first year
Monthly fees are waived if the transaction volume is more than 2500 dollars per month
Visa/Mastercard debit – $2% + .30 cents
Mastercard/Visa credit – 2.70% + .30 cents
Visa/Mastercard Corporate/Discover/Diners – 2.90% + .30 cents
American Express and non-U.S. transactions – 3.70% + .30 cents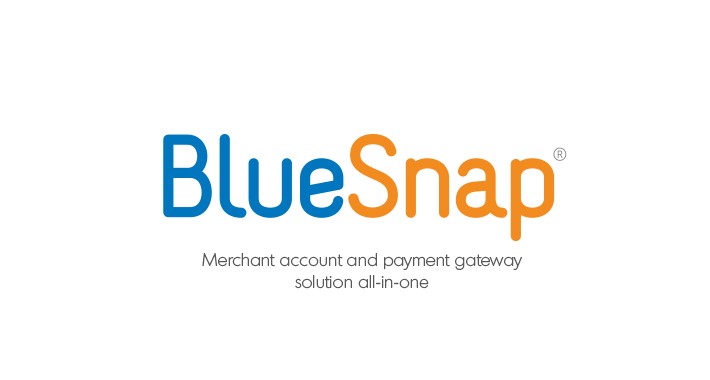 ---
16. Viewpost
Looking forward to another convenient online payment solution which is also an effective PayPal alternative, viewpost allows you to send and track invoices and enjoy early payment discounts.
It is suitable for both freelancers or enterprises as it helps in managing the payments with its feature-packed billing and payment solution.
Pricing: $14.99
---
17. Merchant Inc.
Merchant Inc. is one of the best Paypal alternatives after Payoneer and there are various ways to prove it. First of all, you can fight the disputes directly until they are within the grace period.
The funds are directly transferred into your bank accounts and hardly take 2 days to get cleared. Moreover, you can also control fraudulent transactions with Merchant's advanced fraud detection suite and learn how to handle suspicious and false transactions.
Pricing:
Swipe: 0.35%
Qualified discount rates: 1.99% for internet, email, and phones
Transaction fee: 0.25 percent
---
18. Shopify payments
Shopify is best known as an eCommerce store builder which tons of features that can help anyone to open an eCommerce store in a few minutes. Other than this, Shopify also supports accepting payments, it can directly accept credit cards without any help from third-party aggregators.
Pricing:
Basic: 29 dollars per month – credit card rate 2.9% + 30 cents
Shopify: $79/month – credit card rates 2.9% + 0.30 cents.
Advance: $299 per month – Credit card charges 2.4% + 0 cents

---
19. ProPay
Another decent online payment solution in our list is Propay which is ideal for small businesses and enterprise businesses, which are indulged in direct selling. It offers features such as commission payment options and works all over the globe.
It is also a perfect payment solution for SaaS platforms, marketplaces and software provides for easier and hassle-free payments. With ProPay, your business can accept all types of credit and debit cards and even manage your ACH processing.
Pricing: 
You need to contact the support to know more about the pricing.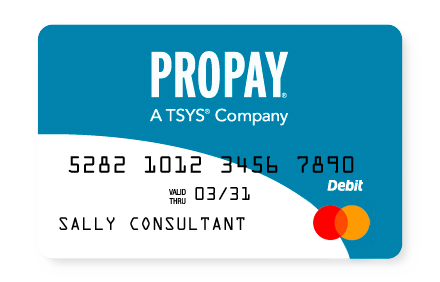 ---
20. WePay
Last but not the least, the 20th alternative to Paypal in this list is Wepay which enables integrated payments for platforms. Its integrated payment system is ideal for SMB SaaS, POS Systems, and Online Marketplaces.
Moreover, integrating the payment gateway with websites and softwares is also easy with its restful API system.
Pricing: 
For pricing inquiry, you need to get in touch with the support.
---
Wrapping Up
So, these were some of the best paypal alternatives in 2020 that you can try for your online business or even if you are a freelancer. PayPal is the most preferred online payment solution but due to its unfair conversions and delayed transfers, businesses and freelancers are always looking for the best alternatives to paypal.
In this article, we have listed down 20 alternatives of paypal and mentioned their pricing system, if you find any other worthy alternative, comment below.